Former road and MTB pro Kurt Stockton recalls heady '80s and '90s racing and promoting now-iconic pedals.
TIME Pedals, like hairdos and synthpop, got big in the '80s. Kurt Stockton was a BMX kid-turned roadie who swapped toe clips and straps for TIME pedals in 1987. He'd never heard of the upstart French pedal maker. But he loved sound of clicking in and secure feel of riding. Three years later, he won the U.S. Pro Road Championship aboard TIME in Philadelphia. In the late 1990s, he focused on MTB, still acting as an athlete-brand rep building TIME's reach into the North American market.
TIME, of course, reached iconic status and now, as part of SRAM, begins an exciting new era. We caught up with Stockton, of Nevada City, Calif., for an entertaining march through TIME's history and future. Below is an edited transcript: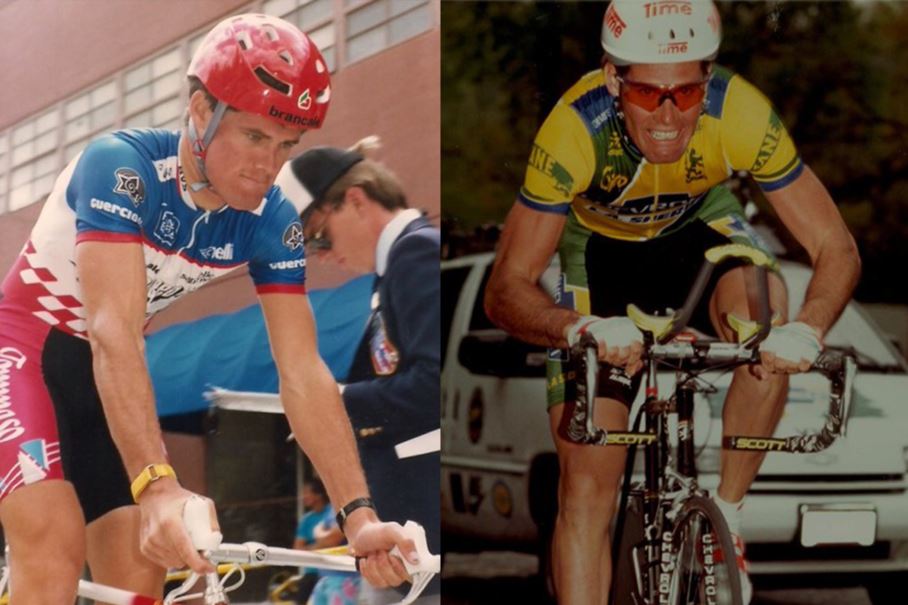 How did you get into cycling?
Our family moved to the Netherlands in the late 1970s. We lived there for a couple of years. I thought I was going to be a professional soccer player. I remember being over there, and we did see some bike racing going on. I remember being on a weekend family trip driving through Belgium, and all of a sudden, you get stopped, and this huge peloton of racers goes by. I never really thought of it until we moved back to the U.S., to Santa Barbara.
I remember my parents talked with other families, 'where are your kids going to school?' There was a little private school, called Santa Barbara Middle School. The student body was like 60 kids total. Beyond regular school, they did outdoor trips: hiking, backpacking, and bicycle trips.
I was in ninth grade, and my brother, Derin, was in seventh grade. We stayed in campgrounds. Everyone had roles. You had to cook certain nights. It was just learning life, but it was also my intro to road bikes. I was always competitive, so I was like why don't we race bikes? (Derin also turned pro.)
How did you start working with TIME?
There was a guy in Santa Barbara named Doug Knox who owned a bike shop called Hendrickson's. He came over to the house one night and brought some shoes and pedals. He said, 'Hey, guys, we got this new brand coming in from France, TIME Pedals. You guys should try these out.' I had only been on toe clips and straps until then. In late 1987, I first got on the LE DEFI pedals and shoes.
The Interbike show was in Long Beach. That would be the big launch of this brand in the U.S. My brother and I switched sitting on a trainer all day pedaling. We showed people how to clip in and twist out with this cleat system. That's how it all got started.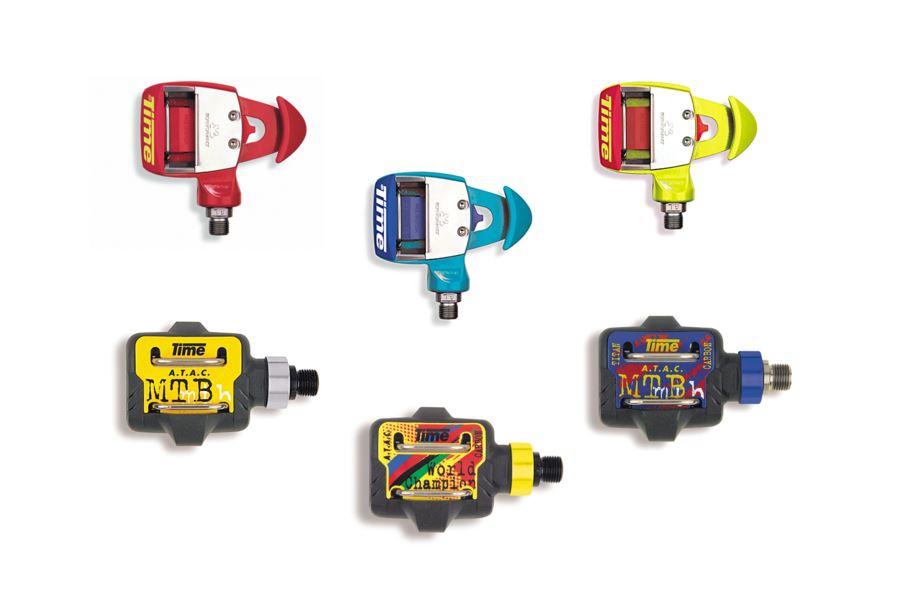 What was your role with TIME?
I turned pro in '89. My brother and I both had this carte blanche sponsorship. We always had TIME shoes and pedals. We were able to take TIME with us to the teams that we raced for because of that.
You did your first pro race at the 1989 CoreStates U.S. Pro championship in Philadelphia against Greg LeMond and Davis Phinney. How did that happen? Back then, all you needed to race professionally was enough money to buy a license from USPRO (then the pro governing body). You could go and race as a free agent. I had seen that race since the first year (1985) when Eric Heiden (Olympic speedskating hero) won. It was Monument-distance (156 miles). I always had pretty good endurance. I went and did the race and finished in the top 50, which you got paid.
In 1990, you finished third at the CoreStates Philly race. But, as the first U.S. finisher, you were crowned U.S. pro champ. What was that like after being a rookie a year earlier?
You look at that final selection on that day, our team, American Commerce; there four of us on that team, and two of us made that final selection of 11 riders. Being a small team, you had to race to your strength. Our strength was not expending energy and letting the big teams do that (7-Eleven and Coors Light were the U.S. powerhouses of the day).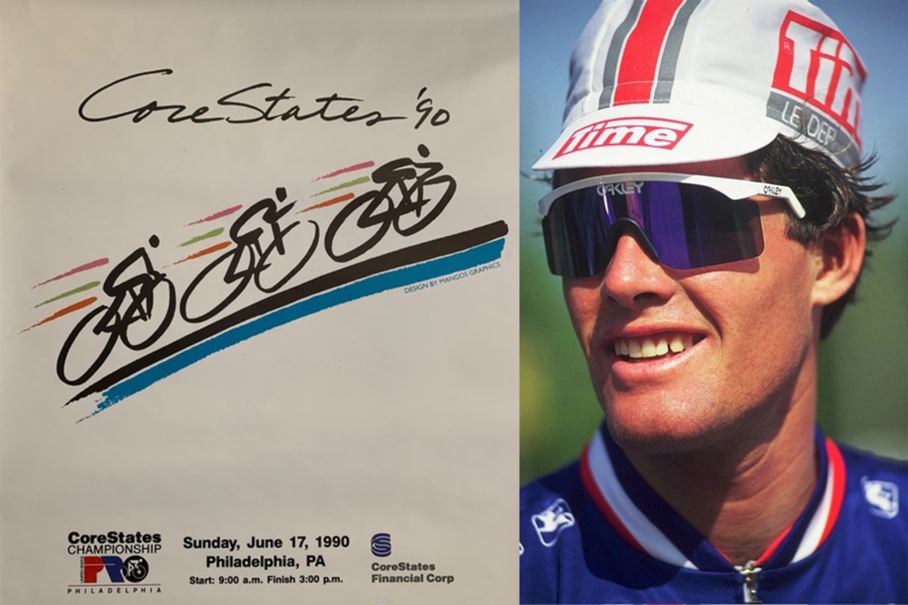 In the 1990s, you raced in the National Cycle League. The NCL tried to duplicate the structure of major U.S. sports with city-based teams. You were on the NCL's Houston Outlaws. How was that experience?
It was cool because we traveled to these different places. One year the finals were in Pittsburgh. We had the championship, a parking-lot criterium, at Three River Stadium (the Pittsburgh Power team was owned by Steelers legend Franco Harris). There were no crowds. They did have TV. That was a big thing back then.
They did have an innovative race platform where it was points-based. It was kind of like a points race with teams. Sometimes you could substitute riders at halftime. It was fun. It was also just a way to make more money. There was no prize money involved, so you negotiated a per race fee from the team owners. I still have a duffle bag with a Houston Outlaws logo on it.
What excites you about cycling today?
I got into riding gravel over the last five or six years. We can leave Nevada City from our front door and ride all day on dirt roads and trails. As I've become less excited for competing myself, I like the gravel scene. It reminds me of how triathlon was in the '90s. You had the best athletes in the world, but it was still like a community. You all line up together. I see that with gravel riding. You get done, and you see the winners of the races are hanging out. That's one of the ways we're going to get more people involved in cycling.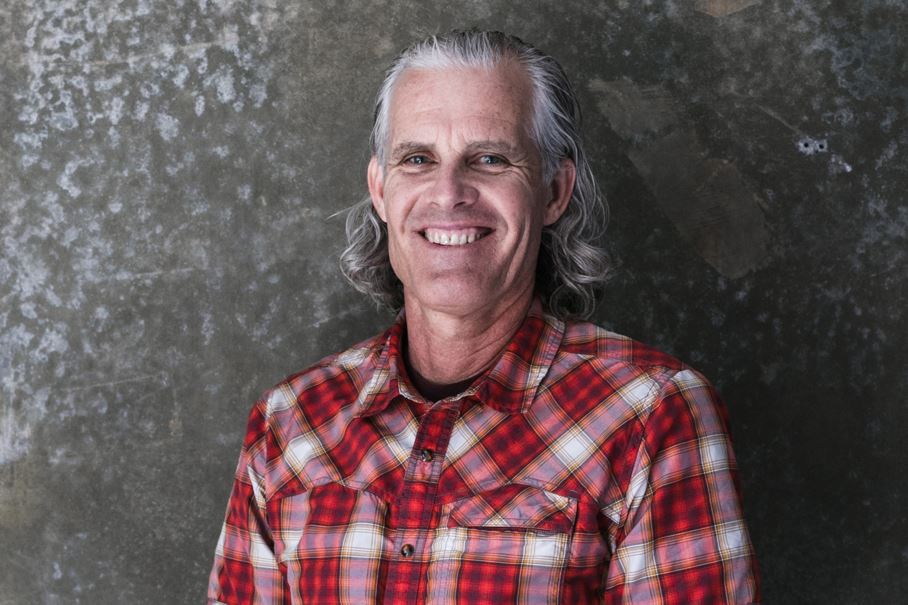 What was your reaction when you saw when SRAM acquired TIME?
I know a lot of people in SRAM. I think I rode my first Grip Shifts in 1988. I know that SRAM is not going to buy a company like this without a plan in place. I'm excited that the resources are there.
You have a business called Gourmet Gravel that combines travel, riding, and dining. How did that start?
I attempted to launch this Tour of Montana in 2016 to do a stage race. We were like, if we're going to do a race weekend, we also need to do a community ride. We started connecting dirt roads with paved roads. The riding is fun. But it's also fun meeting people and hanging out. When we get done riding, instead of just leaving or going to get a burrito, let's sit down and enjoy some good food, pair that with wine. We're doing these events on a small scale.
Follow @kurt_stockton on Instagram.