Interview by José Been
Demi Vollering is 25 years young and about to start her fourth season in the pro peloton in 2022. In only two year's time the Dutch Team SD Worx rider has established herself as the next star of the women's peloton, and with Anna van der Breggen now retired and behind the wheel of the team car, more eyes are on Vollering than ever before. But she's not letting it get to her.
"I don't experience more pressure from the team," she says. "They do expect me to train a bit harder and a bit more than last year, but that's because I am still so new to the sport. There are still many gains to be made in training intensity for me, and we try to build on that every year. It's all about the balance of not doing too much but to still make that annual progress."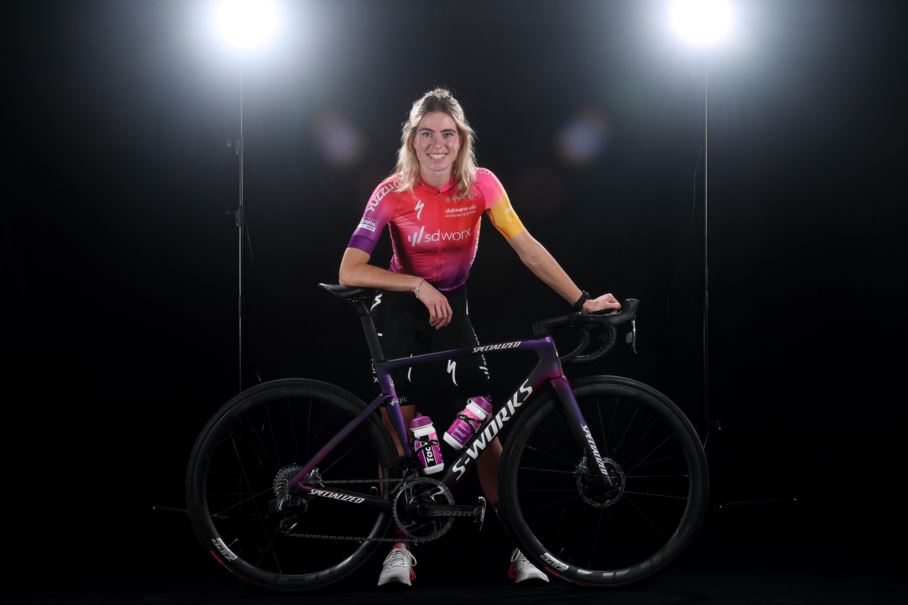 She is often compared to Van der Breggen, who was one of the biggest champions of the sport, but Vollering herself doesn't yet consider herself a star.
"I hope I can live up to all these expectations," she says humbly. "I don't really feel like the star, and Anna is down-to-earth enough to have never thought she was the star. I have an advantage as a rider that I can do well in many races. I like races to be hard. That can be with cobbled climbs or longer climbs. It's a great feeling to be versatile. Naturally I hope to win many races because in the end that's what you train hard for."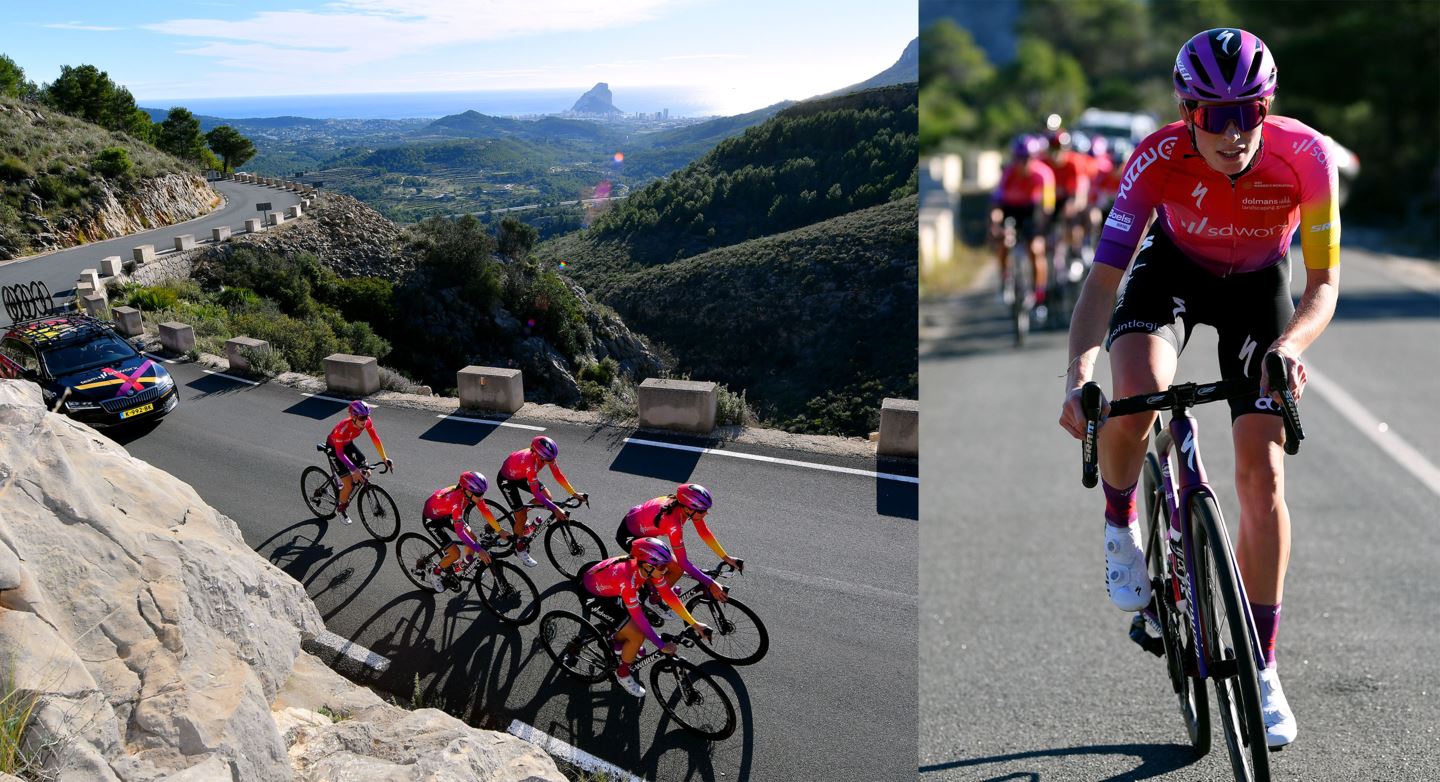 Team SD Worx has long been one of the best squads in women's cycling, and they signed Lotte Kopecky of Belgium and Swiss time trial specialist Marlen Reusser over the winter. Sadly, they will miss Dutch champion Amy Pieters, who is still in a coma after a December training accident.
"Lotte knows Amy well from the track and also struggles with what happened like we all do. Marlen is new but really empathetic. I think this situation makes our team even stronger," Vollering says in a soft voice.
"We were a family already and now we feel even more connected. On the road that translates to teamwork. We can all finish it off in a race, and we all also get the chance to do so. For other teams, it's sometimes hard to see who the leader is before a race. But we can switch team leaders during the race. That makes us a really strong unit."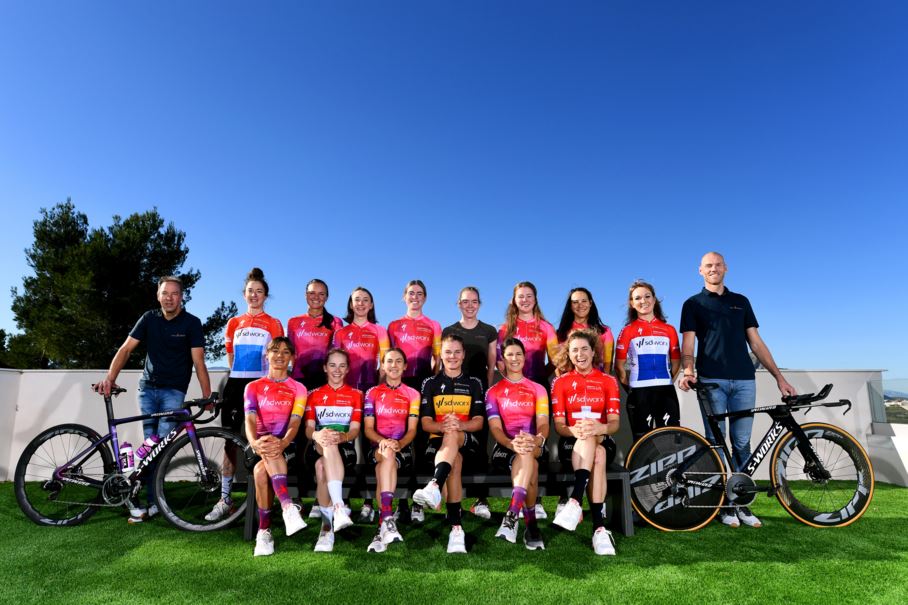 Undeniably, Vollering will be one of the race leaders this season. She prepared in Spain with longer endurance rides in January and heavier, more intense training blocks as the races approach. With Strade Bianche, an altitude camp, the Tour of Flanders and then the Ardennes Classics: Amstel Gold Race, Flèche Wallonne and Liège-Bastogne-Liège on her schedule, she has a busy spring ahead.
"I really love the races in the Ardennes and would like to win them all one day. I already have Liège-Bastogne-Liège and was very close in the Amstel Gold Race, so I can see myself winning those races. They suit me very well."

After the spring season, one of the most important races of Vollering's year draws closer and closer. The Tour de France Femmes will be on the calendar for the first time. Eight stages from Paris to the eastern Vosges mountain range are in store, and Vollering is eager to showcase herself.
"The last two stages are very mountainous, and I look forward to those a lot. It's just a cool feeling to be the first up the mountain," she smiles.
I love the long climbs because they don't lie. If you win there, you are the strongest.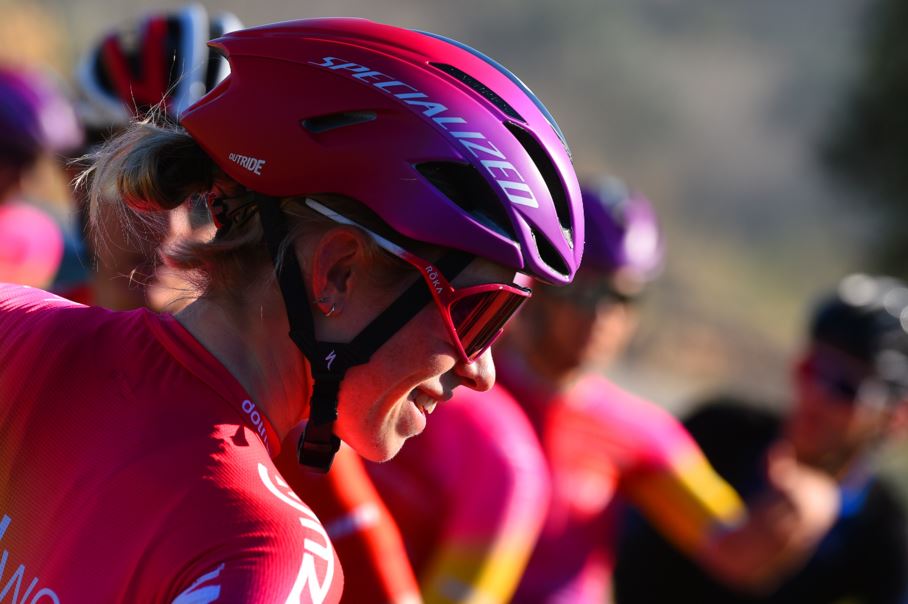 "A few years ago, I trained in that region," she continues. "I started on the Grand Ballon and did that climb, then some other climbs and finished on Planches des Belles Filles, which is also the last climb in the Tour de France. My boyfriend waited there for me with my dog Flo. It was great weather, so it's nice to have those fond memories. I am looking forward to battling it out there in the race."
View this post on Instagram
"When I started as a bike rider, people would ask me if I would do the Tour de France. I had to say no, we don't have that race," Vollering explains. "This is so important for our sport because the Tour de France is one of the biggest sporting events in the world. I hope it works as inspiration for the new generation too."
Despite having won big races like Liège-Bastogne-Liège, La Course, and the overall classification of the Women's Tour in the United Kingdom, Vollering still doesn't see cycling as work.
"I like cycling so much that I see it as a hobby and not as a job first and foremost. Maybe it will feel more like work in the future, but for now I just really love riding my bike. I almost always look forward to training. Okay, maybe not when it rains, but most of the time I love being outdoors on my bike. It also helps we get to ride in such beautiful places."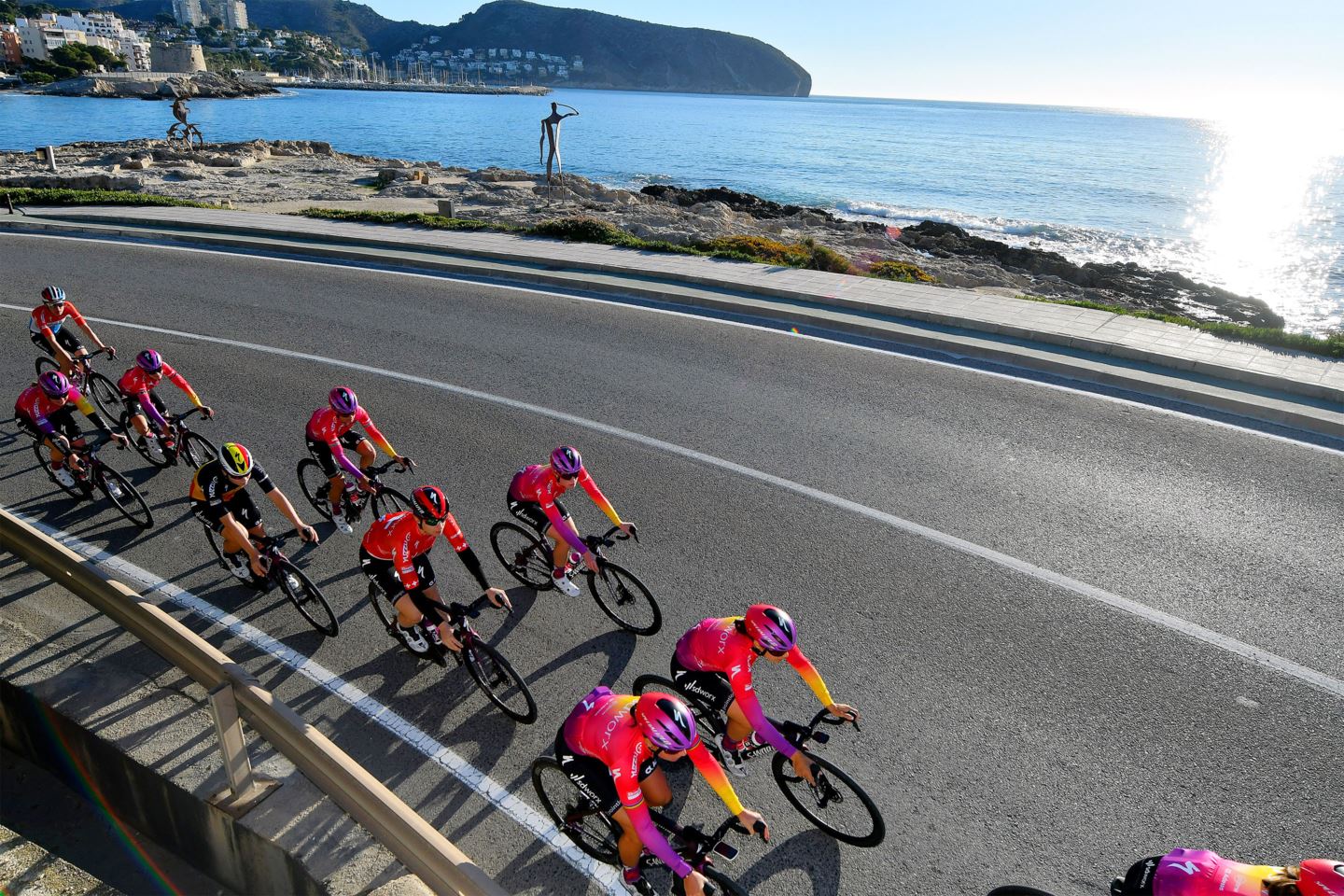 She is very active on Instagram and shows her life as a pro cyclist with a smile. She splits her time between Switzerland and the Netherlands with her boyfriend Jan and dog Flo. She hopes her lifestyle inspires others to be more active.
"I do hope that young riders see me as a role model. I used to train kids myself and think it's so important to do sports. It helps you in so many aspects of life as a child but also as an adult. Unfortunately, when young riders get busier with school, sports and exercise tend to get skipped, and that's a shame. It's so important to be outside and move. That's why I always try to paint a great picture of cycling and encourage others to ride too."
View this post on Instagram
"My youngest sister Bodine is picking up her bike again, which is great. She sees the races and the places I visit, and she now has found the inspiration to ride again. I think it's cool I can help inspire her."
It's not only Demi who is an influencer. Her dog Flo is becoming a true dogfluencer on social media running alongside Demi in the snow, or next to the bike in training and in the backpack when she is tired.
"She is becoming quite famous already," Vollering laughs. "My father was walking her at the Dutch national gravel championships [which Vollering won] and many people came up to him asking if that was the dog from Instagram. Dogs are just so great. She is always happy to see me. Unfortunately, I can't take her with me everywhere I go, but when I am home in Switzerland or in the Netherlands we try to do everything together. Who knows, maybe I can even bring her to the Tour de France podium with me this summer?"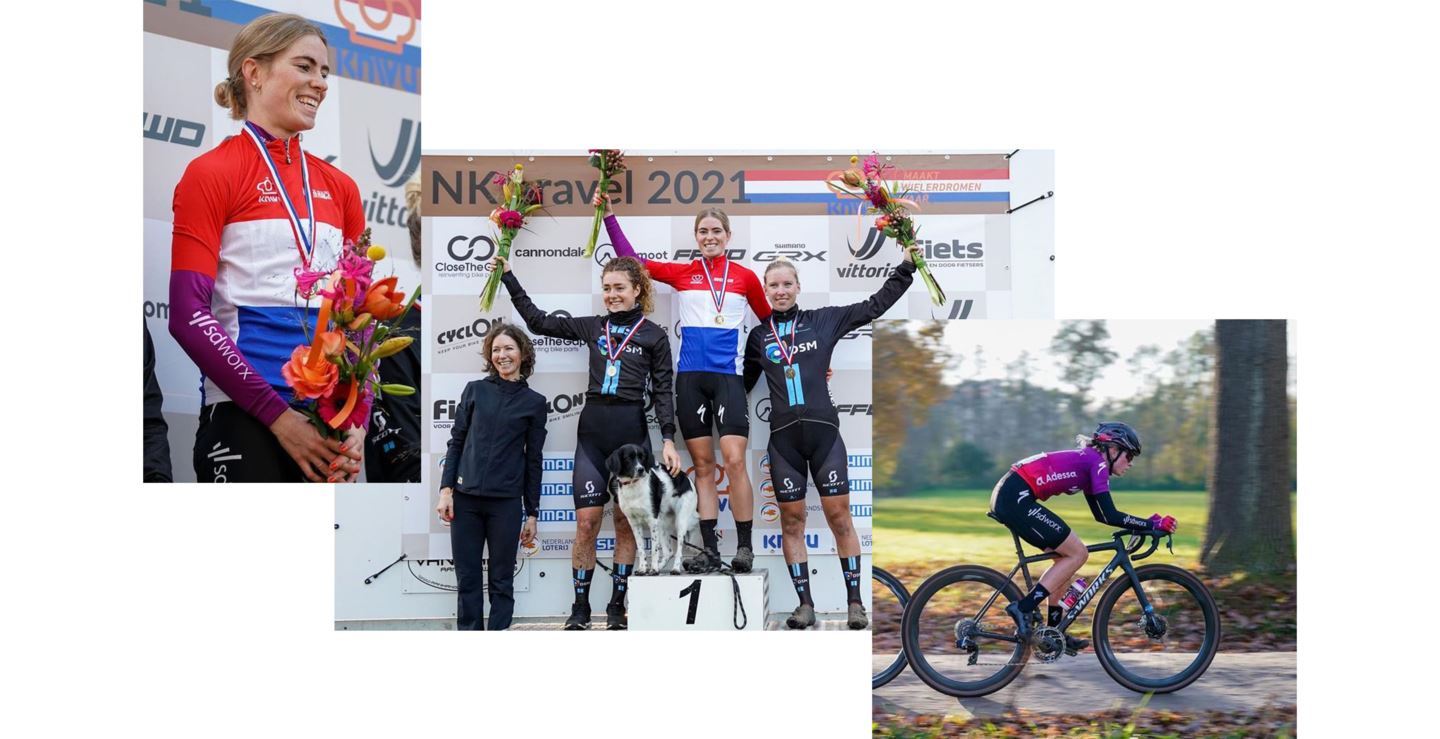 Demi Vollering and Team SD Worx ride the Specialized Tarmac SL7, featuring Zipp tubeless wheels and RED eTap AXS drivetrains with 48/35 chainrings and 10-33 cassettes.
Words by José Been and photos by Getty Images and Dyane Ribbink.