Winter is a harsh time for cyclists, especially for those who live in places that tread the edge of the arctic circle. Emil Johansson is one of those cyclists. Seeking refuge for training in a familiar place, Emil spends the dark and frigid days of winter crafting and perfecting new tricks inside the Heby Skatepark. This is where ideas and daydreams turn into contest runs and Emil is not short on new ideas.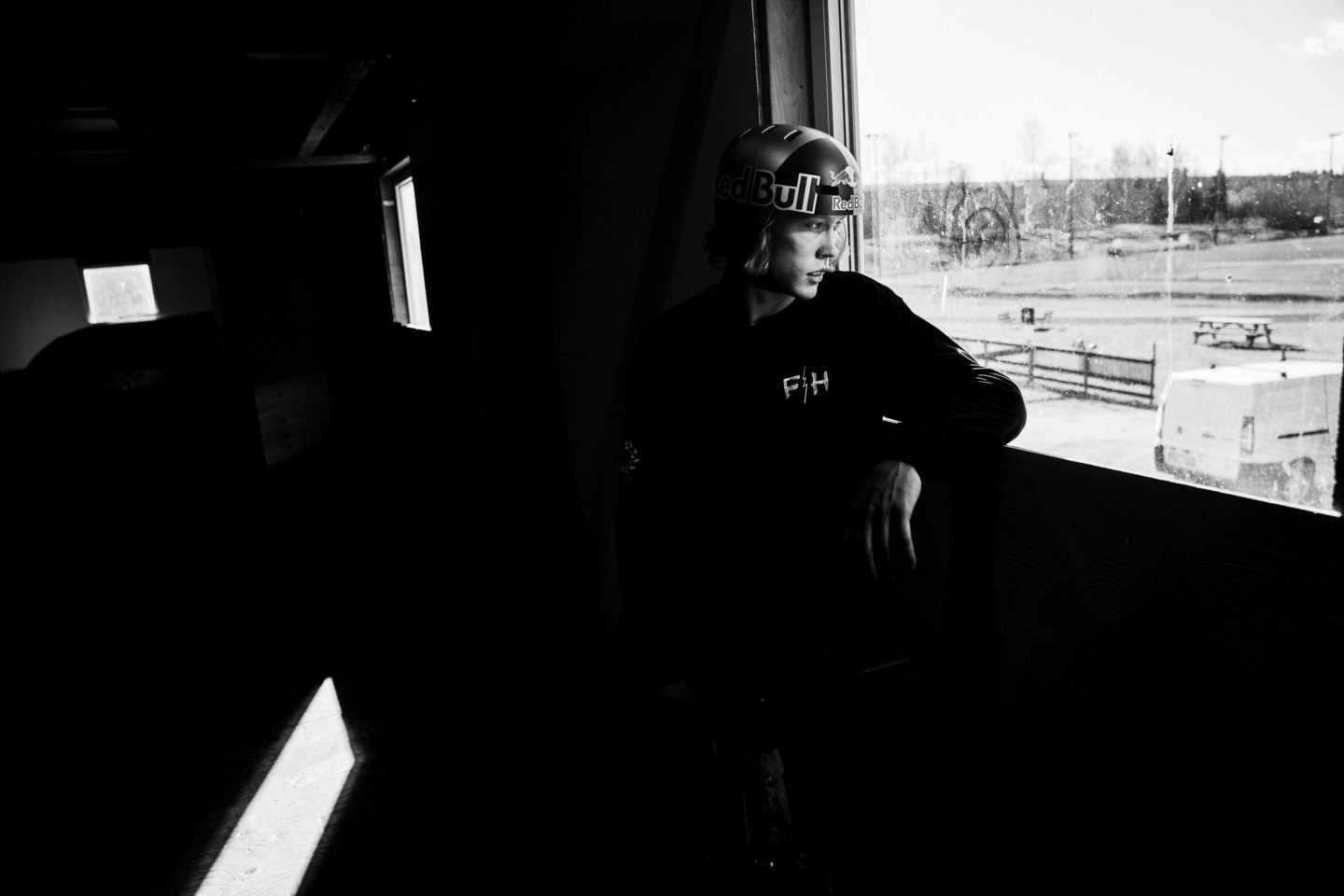 Although not particularly close to where he lives, Herby Skatepark has been a crucial piece of Emil's training regimen since 2015.
"Even though this spot is over one and a half hours away, I go there on a regular basis as it is one of the few indoor parks we have to ride during the winter. The park got built back in 2014 and since then has developed over time into what it is today."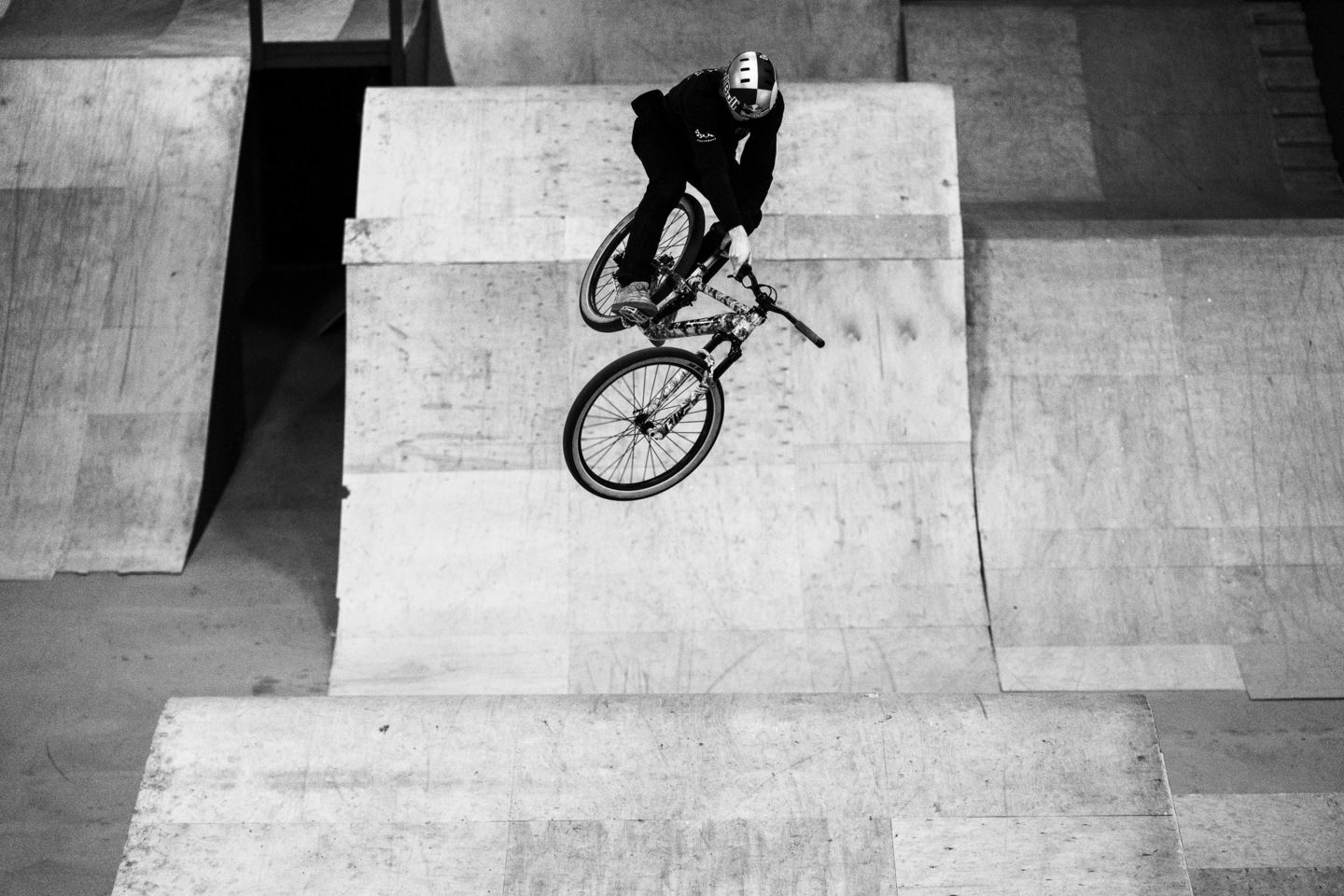 Isolation is part of the process as well. The park has become like an old friend to Emil, where familiarity fuels the creative process. Having a limited number of friends to ride with means having to depend on his surroundings for inspiration.
"When being in a group you can thrive off each other. When you are alone it is easier to focus because there are less distractions. A lot of my tricks I learned there and I have been doing them for many years, so coming up with something new and pushing myself can be challenging."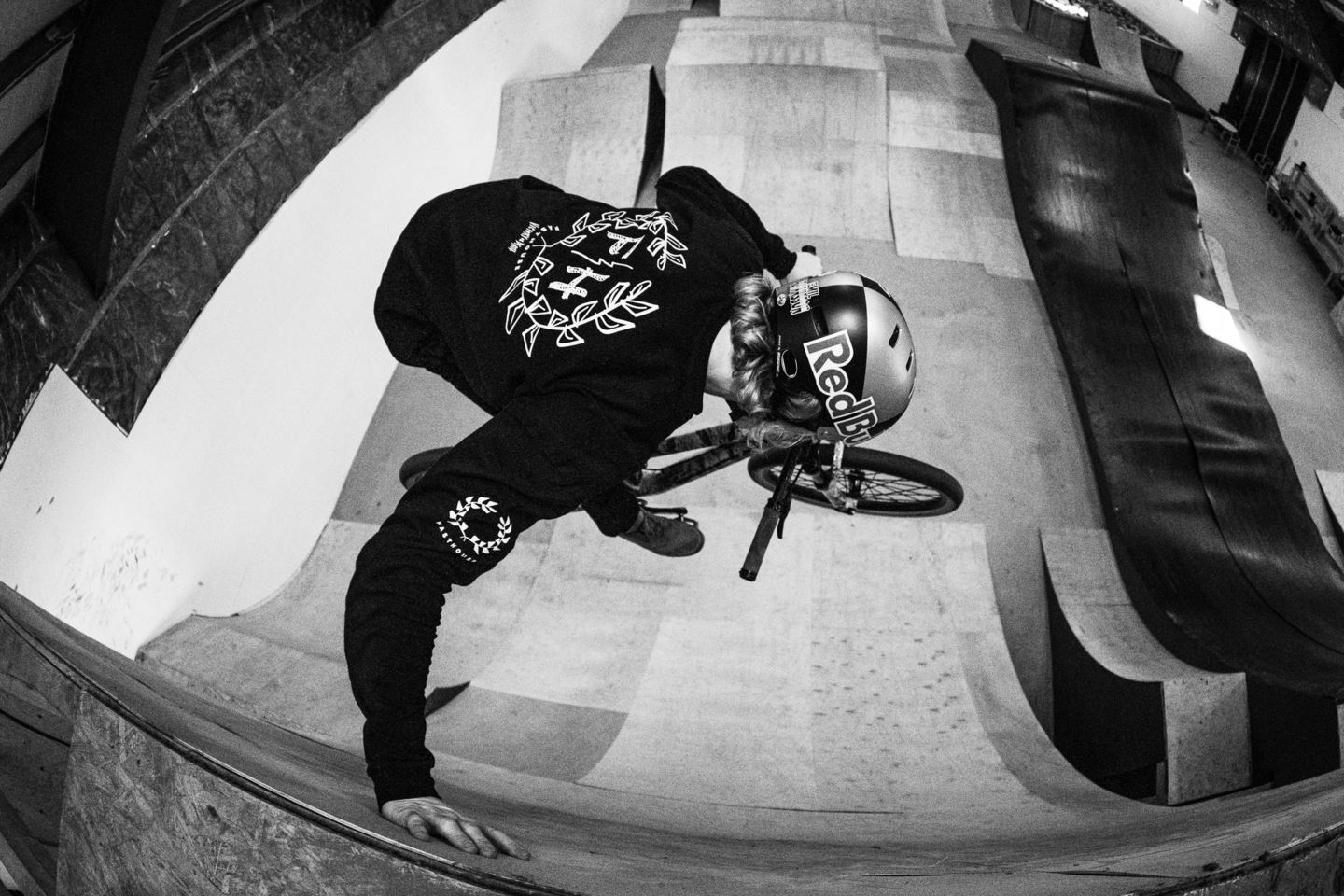 There are so many things out there to get inspired and influenced by, but more than anything, inspiration comes from within.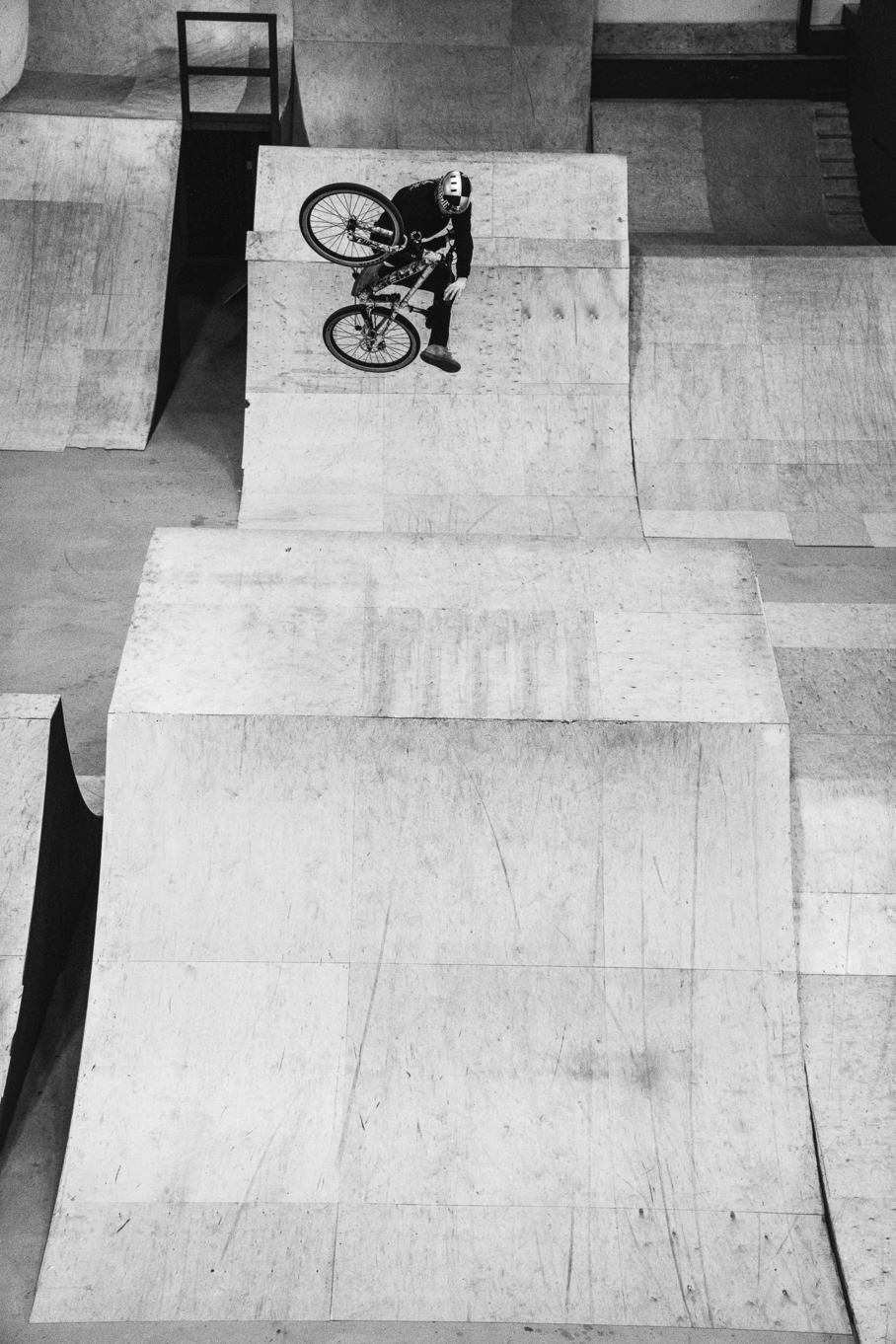 This space represents both a training ground and an arena. Using it to perfect and learn new tricks as well as showcase them through media pieces, this haven provides an interesting contrast between the unique challenges of each. Media is often manicured and polished to perfection, having as many attempts or desires to complete it. Contests pose a different issue—one attempt, but that attempt has to be well-rehearsed.
"Contest runs and filming videos have common areas but putting together a video can be more relaxing. On a contest course, you need to get everything done in a row in a set time, on a set course that someone else built, even if it might be super windy. While in filming you can try a trick however many times you want. There is not really a stage where I feel a trick is done or 100 percent perfect. But there is a time when I can be pleased enough with how it looks and feel that it is ready to be filmed. During the filming process, I try out tricks that do not make the end cut because I am not pleased with how they look yet."
Tricks are difficult to perfect and they never really get easier, you just get better at them.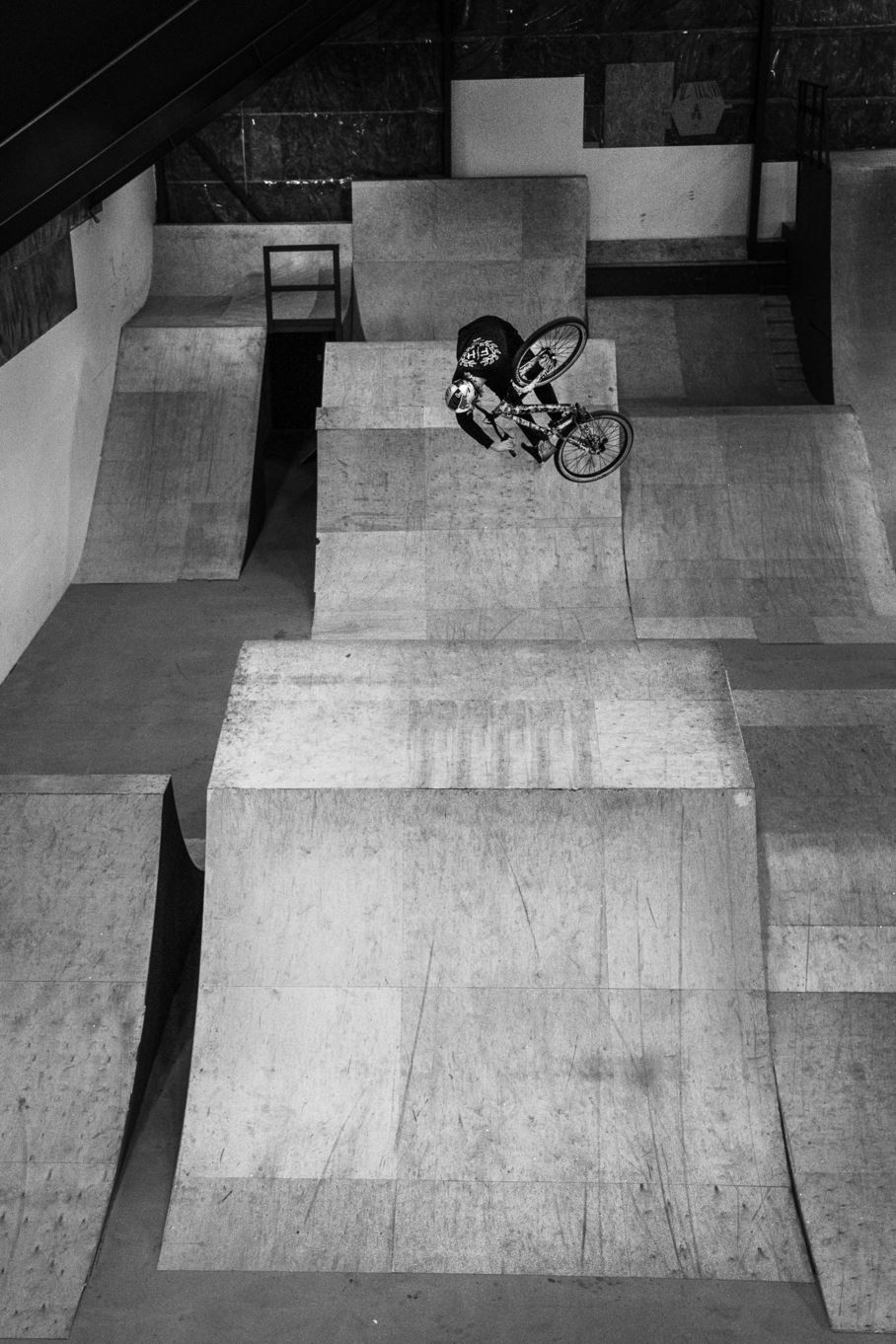 The pressure created by video and competition is what drives the sport forward. Mastering both of these disciplines is part of what defines a rider over the course of their professional career. When looking at other sports, Emil believes that the ingenuity and arc of progression fuelled by both competition and video parts that have occurred within skateboarding, snowboarding, skiing, and BMX is making its way into mountain biking, forcing the level of competition higher and higher with each season.
"I believe that more switch and more opposite tricks are the next level of progression. Doing opposite tricks is like relearning the whole process even if you know the building blocks for it by doing it one way for years. Tricks and competition runs are becoming more and more technical."
Not traveling for the last year has definitely put a lot more free time in my schedule to focus on riding instead of traveling for the event tour. While I miss traveling and going to events and this off-season has been so long, it has been awesome for me to be able to change things up.