SRAM and RockShox Ambassadors, The Free Radicals, are back on the road for another installment of a Dig Day—this time in RockShox's backyard in Colorado Springs, CO. Will Cadham and Mark Taylor join forces with Medicine Wheel Trail Advocates (MWTA) to tackle the fickle art of trail building. No matter where the Free Rads head, there's bound to be tacos, high fives, and good beer.
For non-native Coloradan mountain bikers, Colorado Springs may not seem synonymous with the sport. With its' steppe climate and military presence, the state's most expansive city may not come across as a mountain bike stronghold. However, founded at the confluence of Monument Creek and Fountain Creek, steps from the base of Pikes Peak, Colorado Springs' riding zones are plentiful and surprisingly varied in terms of terrain.
This difference in topography was a pleasant surprise for me and Will, especially after spending what felt like an abnormally long trip across the Columbia Plateau into the Southern Rockies. As it turns out, 1500 miles in 95-degree heat isn't kind to a 30-year-old truck, especially while pulling an 8000-pound trailer. After realizing our veggie fuel consumption dramatically increased as the outside temperature rose, we started driving earlier in the day. Even in the early morning temperatures, the crack in the exhaust manifold seemed to grow with every passing mile.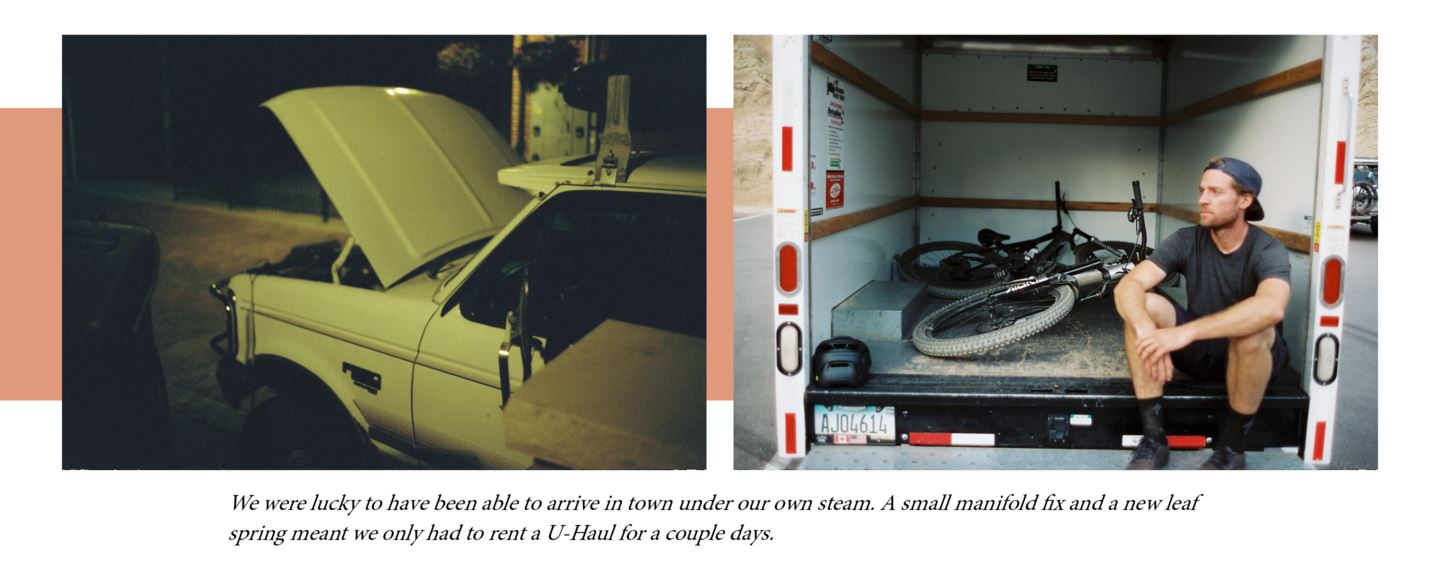 After settling into the back corner of the SRAM parking lot, which we called home for the duration of our visit, we headed out to explore the trails around town.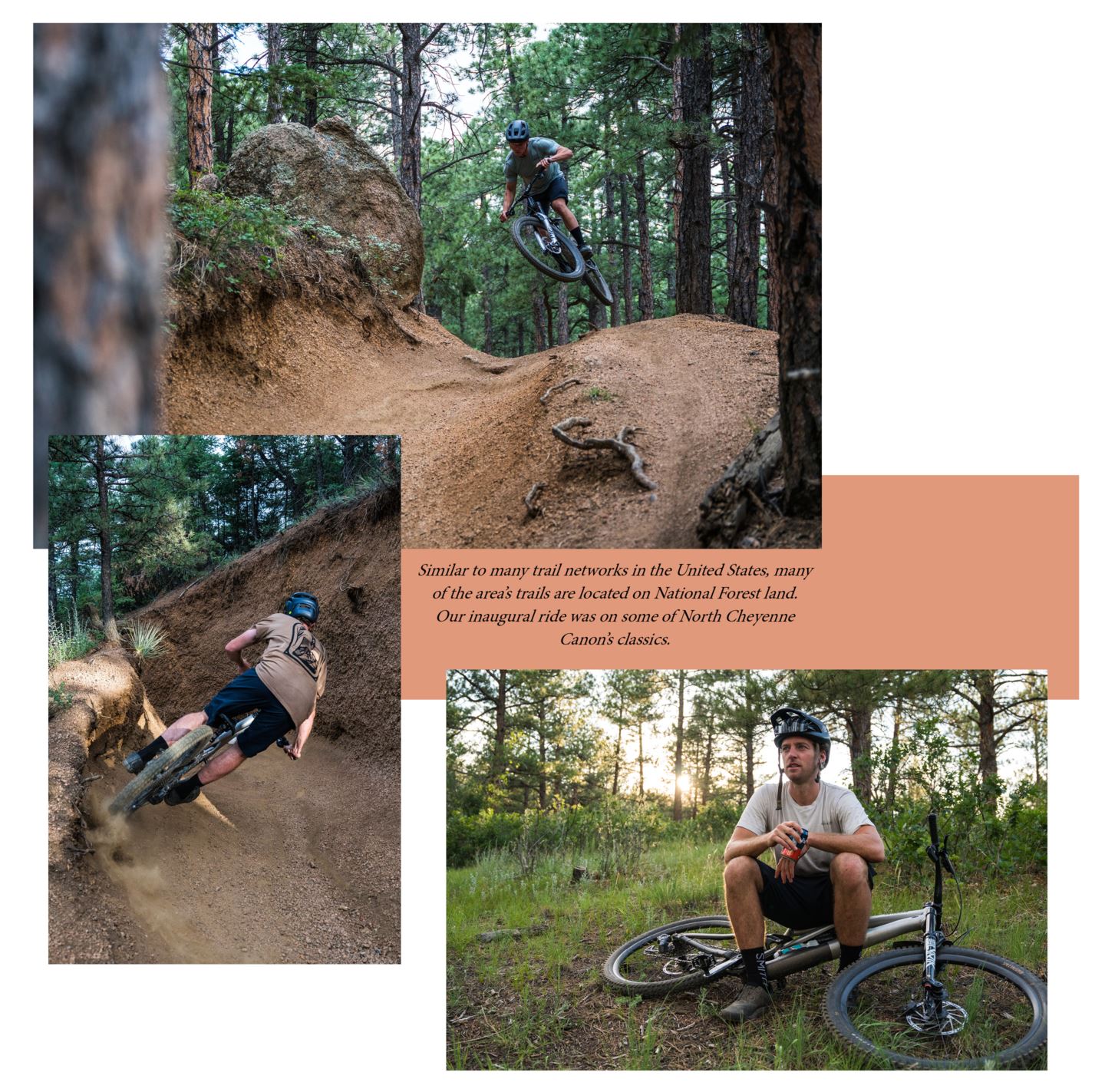 The Springs boasts a breadth of trails spread over a large area that incorporates several different land managers and user groups. Sometimes, if these relationships are botched (insert a plethora of case studies here) like we've seen happen over the last few years, it can burden everyone who recreates in the area. Fortunately for anyone who takes advantage of the Colorado Springs trail systems, Medicine Wheel Trail Advocates (MWTA) advocates for trail infrastructure and maintenance while also aiming to strengthen relationships between all trail users. Over the last 25 years, they have helped establish miles of trail on city parks' land and have amassed hundreds of hours of maintenance on US Forest Service land.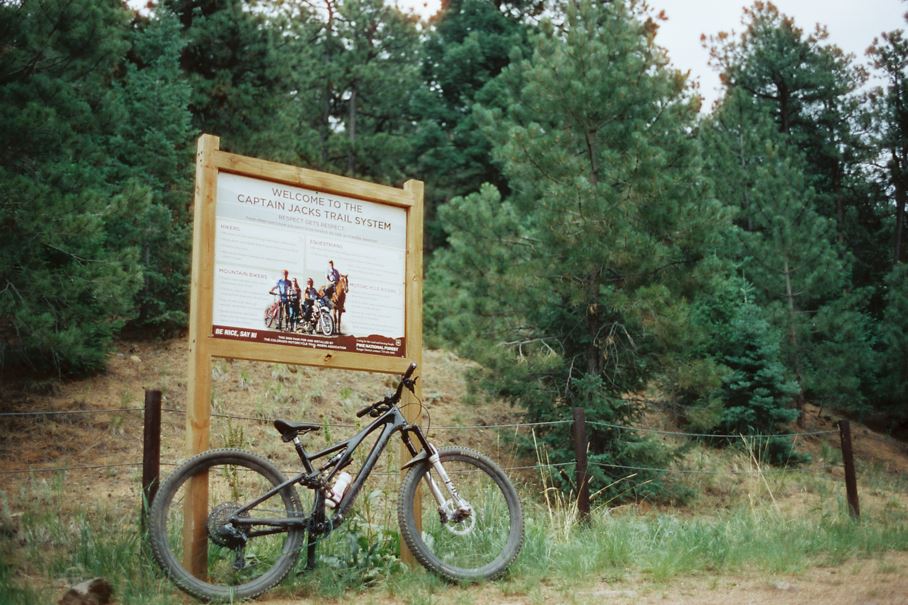 Although with these achievements come many hardships. Relationships change with land managers and may be even more complex. Mountain biking is always progressing, and so are the types of trails that people actually want to ride. This results in complex conflicts between riders, trail advocacy members, and the land in question. This is why we often see an established, sanctioned trail change as it crosses different land designations and why illegal trails are built off these trails. This is an ongoing trend in mountain biking and something Medicine Wheel will likely need to face head-on in regard to working with the USFS, as there is a new head of the Pikes Peak Ranger District in town.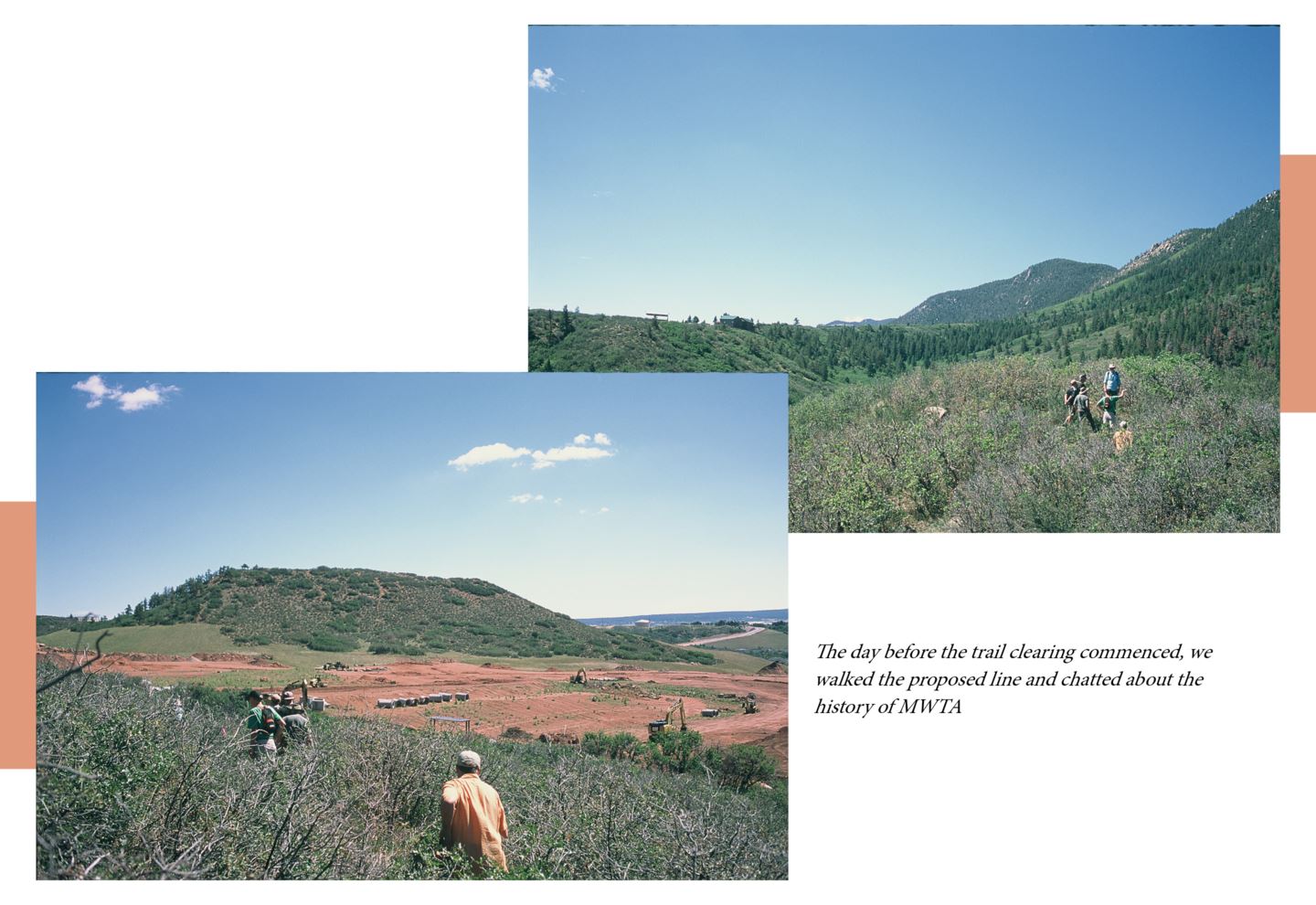 The particular trail project that we drove halfway across the continent to help with was rather interesting and slightly out of the norm in regard to what we consider regular trail building. Most commonly, trail days take place several miles into the forest, where you need to consider the potential for changing conditions throughout the day.
However, on this occasion, a few miles north of town near the base of Mt Herman, lies a new housing development by Classic Homes. This private land owner sees mountain biking and new trail development as an asset for a growing community and has essentially given MWTA a carte blanche to build. With very easy access and piles of backfill at their disposal, the sky's the limit for this area.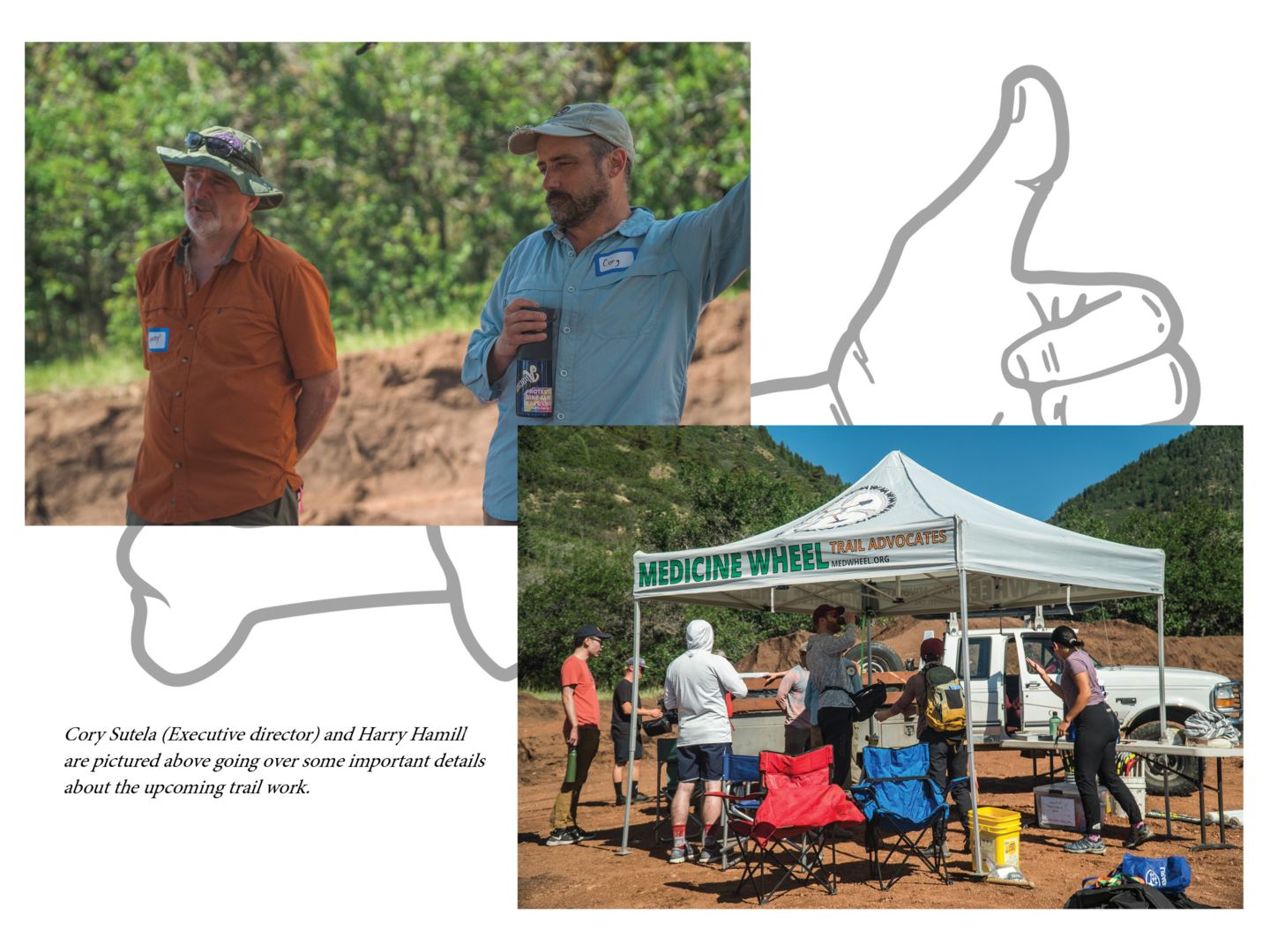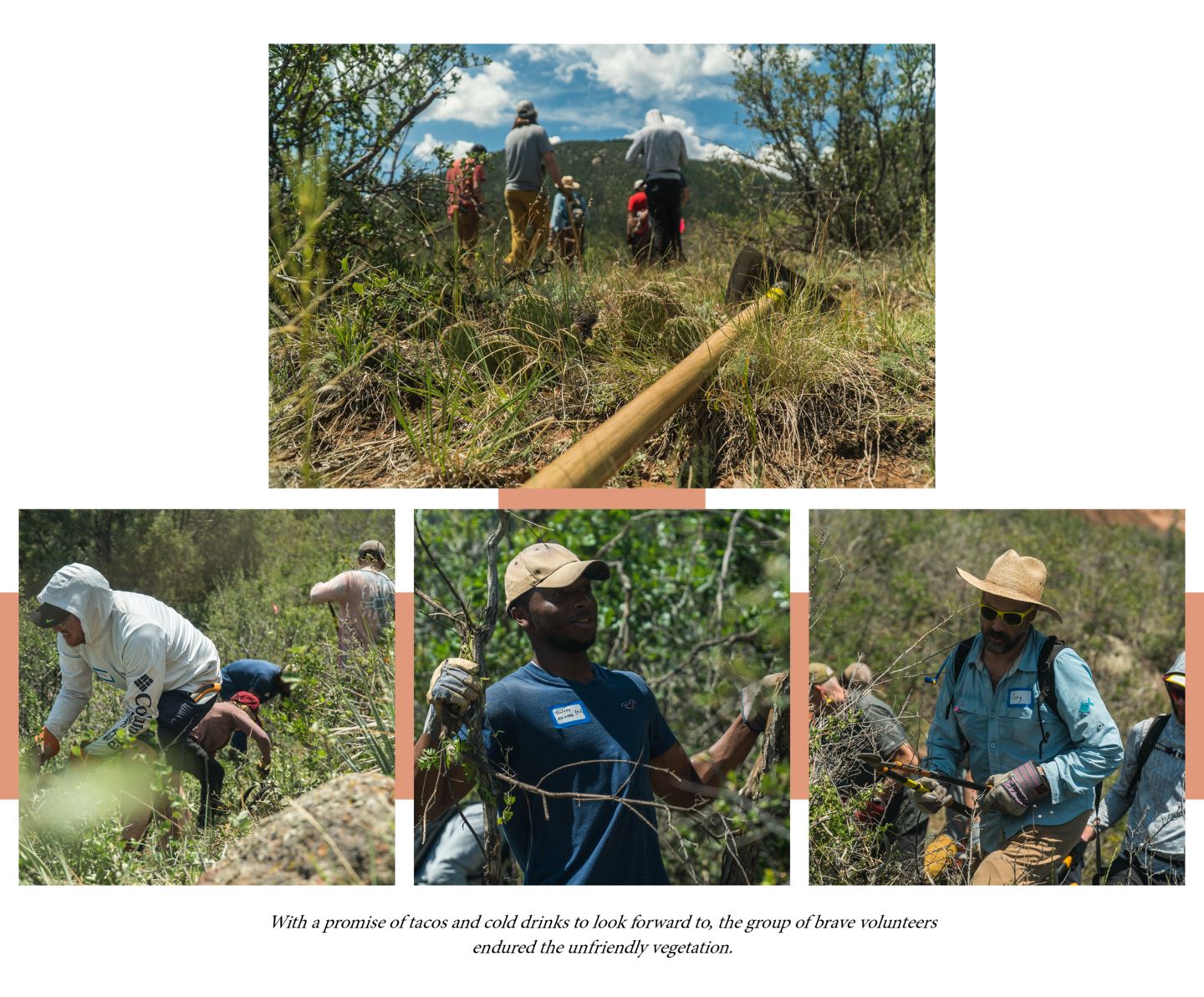 Intriguingly, this newly carved-out trail corridor runs up against the border of Pike National Forest land and begs the question: if a strong relationship between the US Forest Service and Medicine Wheel continues, can it be expected that this future trail on private land might serve as another gateway into the existing trails on Mount Herman?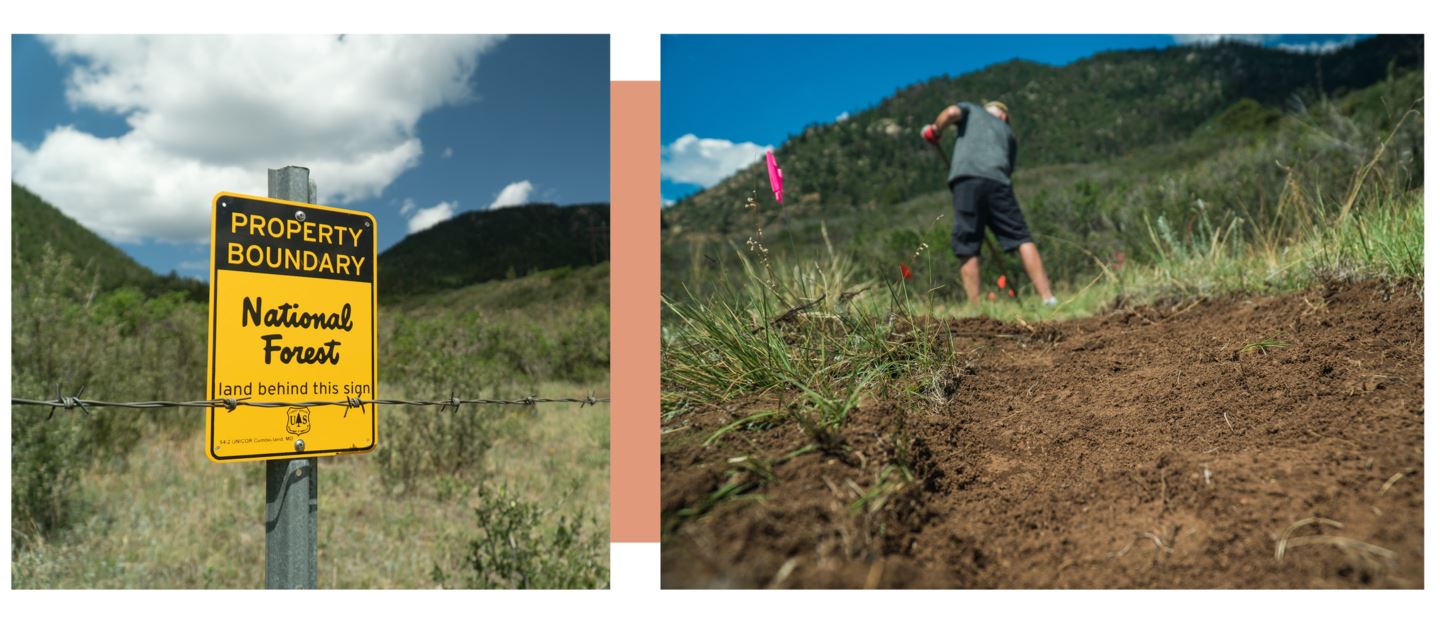 In addition to this project, another advocacy group in town, the Trails and Open Space Coalition (TOSC), have their sights set on a large-scale project that aims to "close the gap" and finish a continuous trail route surroudning the entire Pikes Peak massif. This "Ring the Peak'' project, as ambitious as it is, has the potential to be a major contribution to the area's trail infrastructure. Having experienced this group's passion firsthand on the trail day, I wouldn't be surprised if this entire trail comes to fruition in the near future.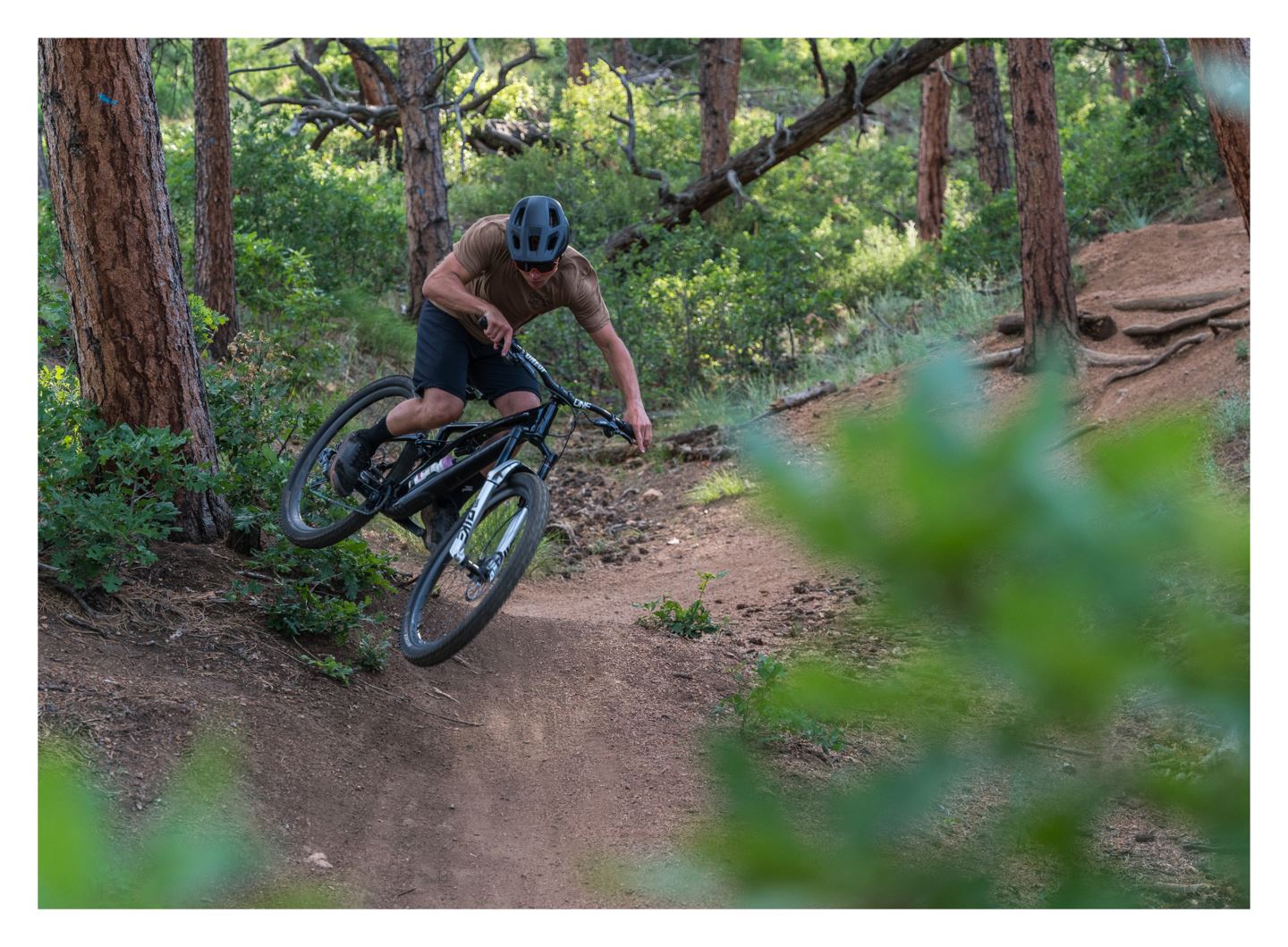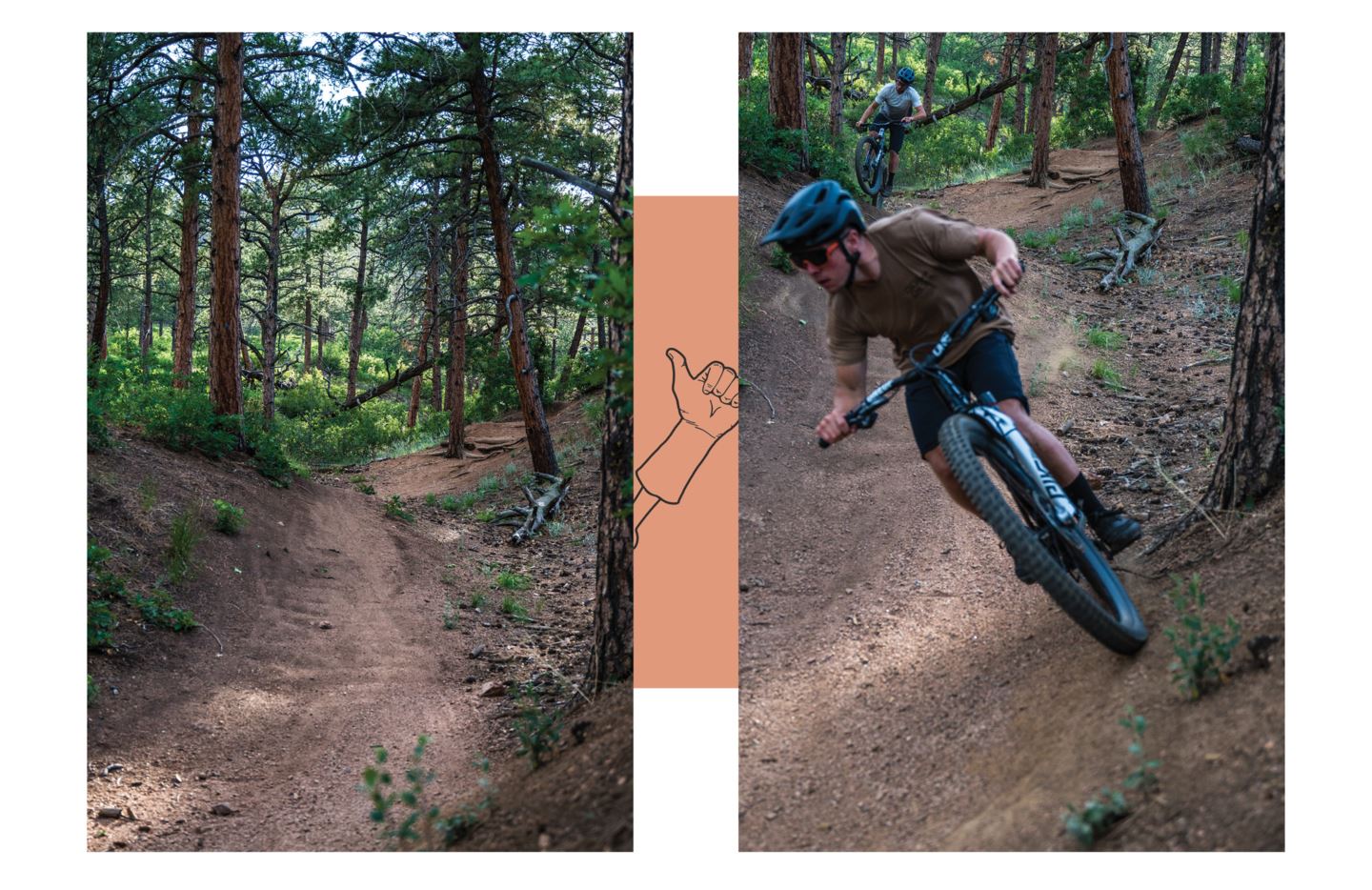 Will and I are fortunate to have traveled around the world to experience many different places and how different communities tackle the fickle art of trail building. I can say undoubtedly that the sense of community we were fortunate enough to be invited into in Colorado Springs was incredible. The diversity of the volunteers who came out to participate in such arduous labor was inspiring. Consisting of non-mountain bikers, trail runners, hikers, and even a strong church contingent made the conversations we had everlasting.
Thanks to everyone who made our experience in the Springs one to remember!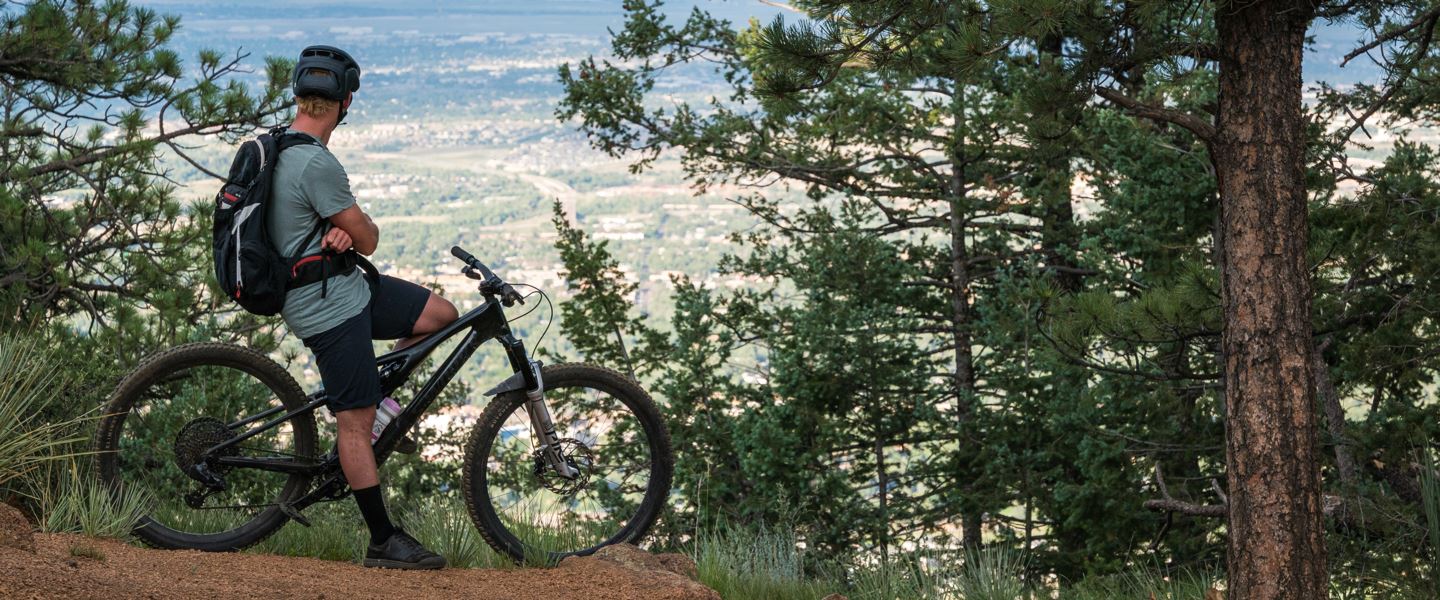 Photos by The Free Radicals. Words by Mark Taylor.