COVID-19 has caused the world as we know it to change overnight. Yet in British Columbia, we are immeasurably fortunate to have been largely spared, so far, from the overwhelming and brutal effects of the virus when compared to global hotbeds in Wuhan, New York, and London. Instead of becoming Vloggers when our season's plans were upended in a blink, we turned to the woods to find solace, structure, and escape. Building trail in the hills behind our new home of Squamish, B.C. gave us a renewed excitement for a season at home in the province.
In British Columbia, the economic shockwave of the global pandemic stripped many trail building and advocacy organizations of their main sources of government funding, at a time when trail use and mountain biking are experiencing unprecedented growth in the province and around the world. This means more users, more trail wear, and less funding to fix the problems. To further fan the flames, social distancing restrictions have radically altered the way these organizations execute volunteer dig days, again reducing their ability to keep up with growing trail maintenance work. We decided to use our now cleared calendar to partner with these organizations and give back to their communities. In mid-June, our provincial government lifted the non-essential travel ban, allowing British Columbians to travel within the province. Mark and I took this opportunity to reshape our season around sharing the stoke of trail building across B.C. We reached out to five trail builders or trail advocacy organizations and contributed 340 hours to help them tune up their trails.

If nothing else, this summer's program made us appreciate how stunningly beautiful the landscapes of British Columbia are, how magnetic mountain biking is, and how sport has an incredible ability to bring members of a community together, especially during times of economic hardship and uncertainty.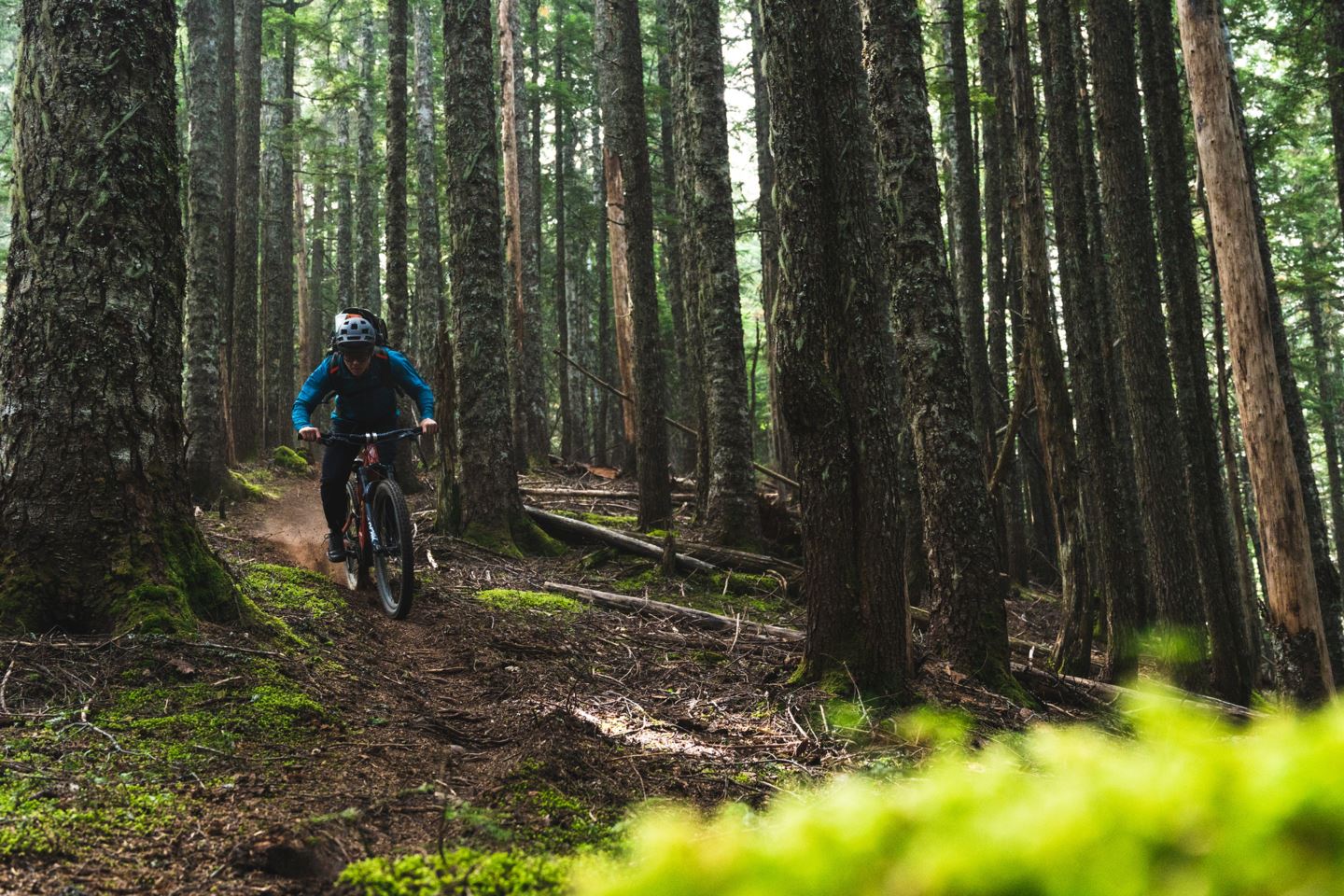 Whistler
Dark Crystal is the latest addition to the Blackcomb trail network and has quickly risen to become the most popular trail of the bunch. Built illegally in 2015 by Scott Veach and Ben Haggar, it became the Valley's worst kept secret. But, in part thanks to its immense popularity, some thoughtful consideration by Whistler Blackcomb, and a strong push by the WORCA (Whistler Off Road Cycling Association) board, it was sanctioned on September 22, 2017.

Now, Dark Crystal, Scott, WORCA, and Vail Resorts are at the center of another discussion surrounding who's responsible for the maintenance of all Blackcomb trails. With Dark Crystal falling within Vail Resort's recreation tenure, bike park trail crew are the default "Blackcomb trail crew". However, WORCA, Scott, and others have advocated against this, as they worry continued maintenance by the mountain's trail crew will cause the Blackcomb trails to lose the unique characteristics that distinctly contrast the trails within the Whistler Bike Park (WBP).

This is an area where WBP management tends to agree with the riding community. If they are required to manage and maintain Blackcomb trails as "Bike Park" trails, there will be a legal obligation to apply the same construction standards and hazard mitigation procedures as the bike park, radically altering the trail experience on Blackcomb. The future steps for this network are bringing users together to create a solution that allows for active and legal maintenance of this popular trail system that doesn't carry the costs, burdens or obligations of bike park trails and preserves the natural riding experience.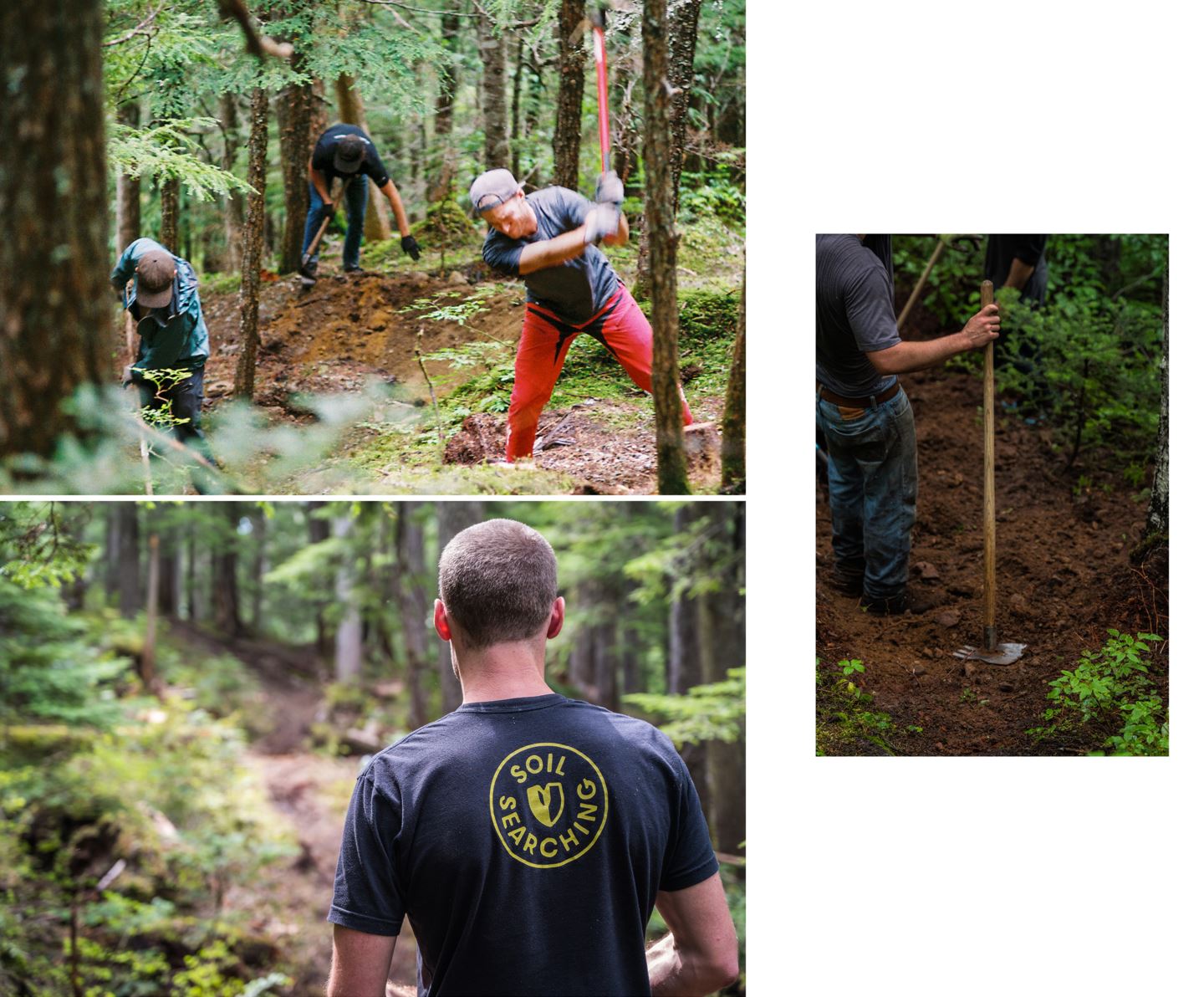 Invermere
José Tomás Letelier Prieto takes a wildly unique approach to mountain biking and trail building. Born outside of Santiago, Chile, and coming from an enduro moto background, José brings a fresh perspective to BC's landscape when compared to other builders we have met.
His 'trails' have more in common with big mountain ski touring routes than the traditional mountain bike experience of riding on purpose-built trails. José has spent hundreds of hours scaling the mountains around Panorama Resort to sniff out old forgotten horse and mining trails and hundreds more clearing them of deadfall, restoring trail tread, and connecting these bits and pieces. The result of this enormous effort is a mountain bike mountaineering network that José links together into a mind-melting, physically demanding, adventure riding experience unparalleled by anything else in the province.

Riding with José is a guaranteed adventure and not the type of adventure that some vlogger or influencer means when they #guaranteedadventure. It is a Type-2 fun excursion that pushes the boundaries of what you thought was possible on a bicycle, and what you thought your body was capable of. Be prepared - bring all the food and water you can carry and shut up, no whining.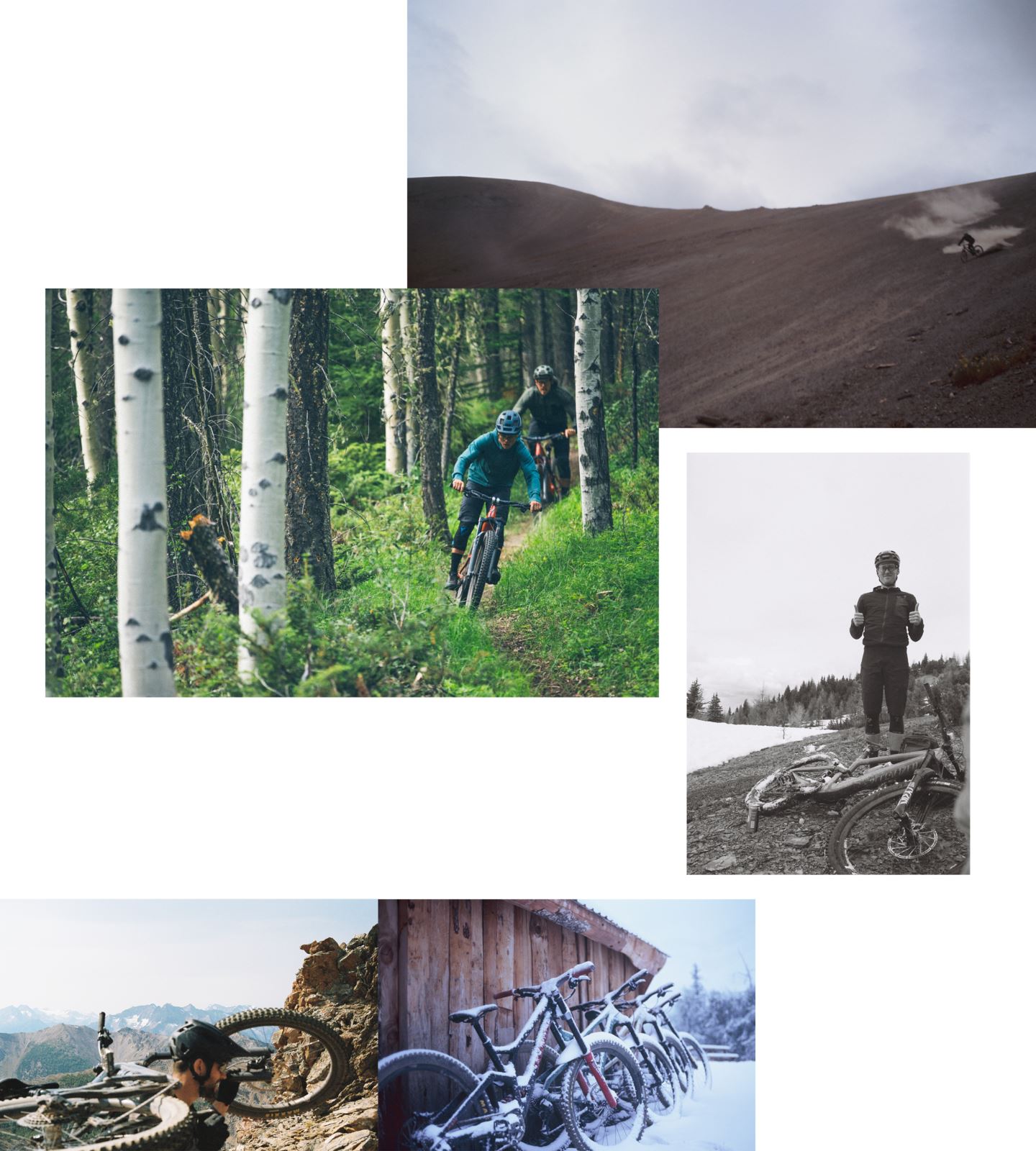 Smithers
Smithers British Columbia was founded in 1913 as a stopover and maintenance point along Canada's national railway system between the Northern port town of Prince Rupert, and Prince George. Although human settlement long pre-dates town as the Wet'suwet'en people had lived in the Smithers was founded in 1913 as a stopover and maintenance point along Canada's national railway system between the Northern port town of Prince Rupert and Prince George. Although human settlement long pre-dates town as the Wet'suwet'en people had lived in the Bulkley Valley, known traditionally as Widzin Kwah, for thousands of years. Today, Smithers, which is a 750-mile drive north from Vancouver, boasts a population of just over 5,000 people.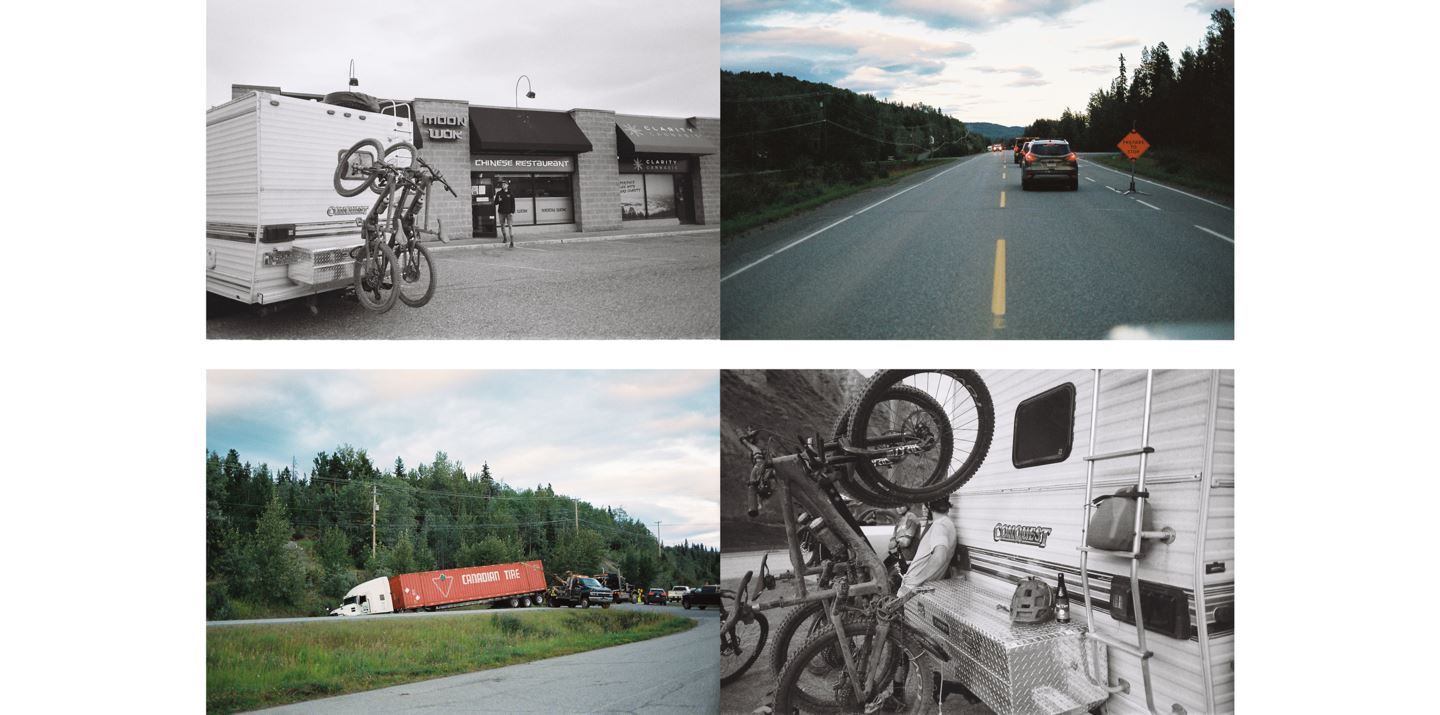 After 15 hours of driving Smithers is a welcome change to the rougher towns along the infamous Highway 16 in Northern B.C. There is a certain positive energy in Smithers, maybe it was the caffeine high from Bugwood's coffee, or the sugar rush from a Paul's Bakery donut, but everyone we interacted with was tremendously friendly, outgoing, and welcoming to two obvious strangers. The buildings along Main Street appear to have been pulled out of a small town in the Swiss Alps, and the strong contingent of Dutch residents adds to the European feel. Perhaps it was this combination that lulled us into forgetting, if only for a second, that we were in the throes of a global pandemic.

As in many small communities, the growth of the mountain bike scene in Smithers can be traced back to a few key individuals, but one man's efforts sit head and shoulders above the rest. Brian Shorter is widely regarded as the man behind mountain biking in Smithers and his sacrifice, dedication, and vision to trails and trail building in the area have earned the respect from both his peers and the next generation of Smithereen mountain bikers. Although his humility and reserved demeanor would never lead you to believe this.

The Smithers mountain bike scene is at an exciting point in its growth and maturation. With Brian, Dave, Jan and many of the old guard still active in the community, there is a great opportunity for knowledge transfer to the younger, energetic group who have moved or moved back to Smithers. This is a story new and old, of one man's tremendous dedication to trail building, and a young and growing community's recognition and adoption of this ethos.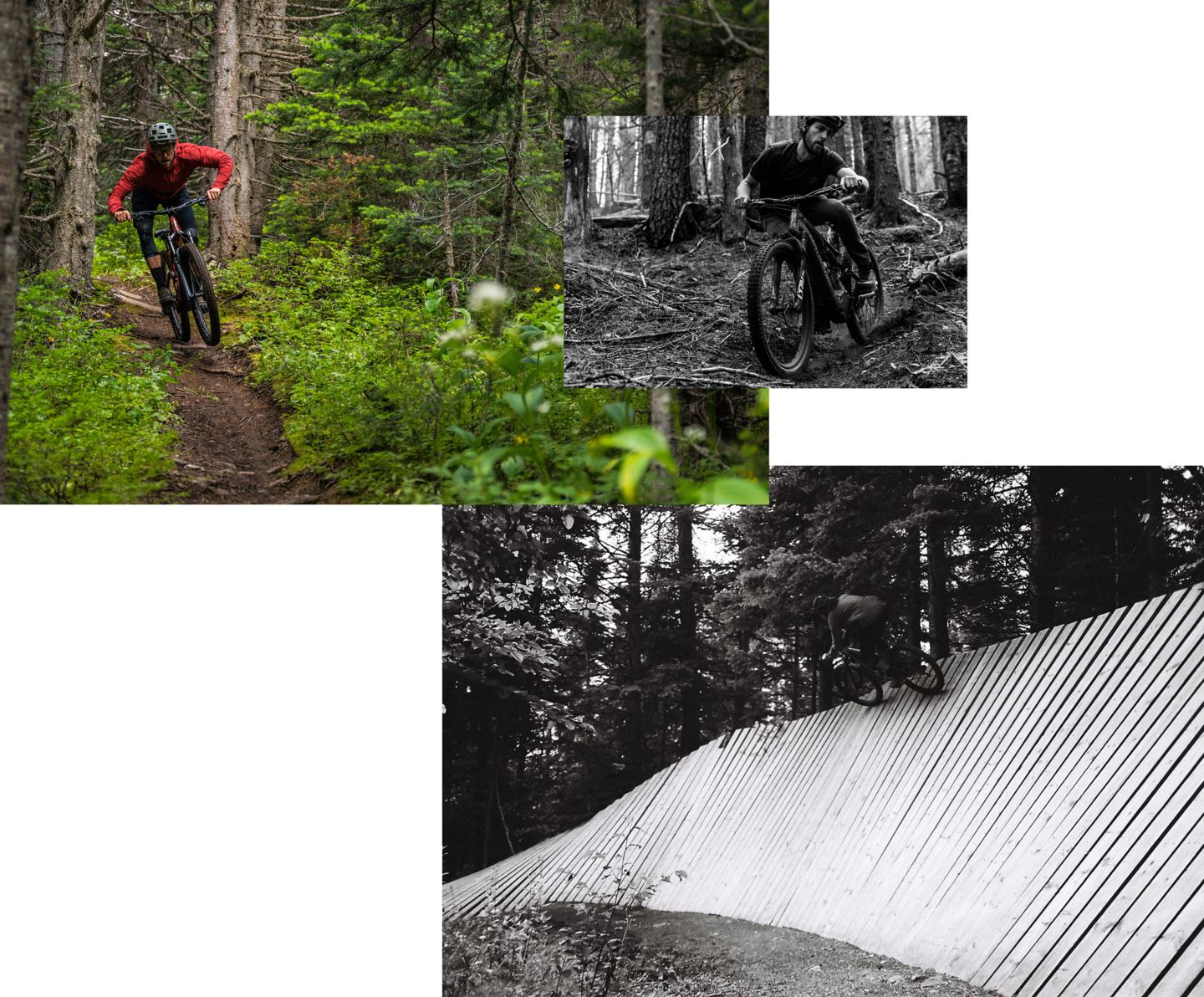 South Chilcotin Mountains
The South Chilcotin Mountains (SCM) and Big Creek Provincial Parks (BCP) are located within the Chilcotin mountain range, named after the region's original inhabitants, the Tsilhqot'in, pronounced Chilcotin, Nation. Located north of Vancouver, the region divides the dramatic peaks of the Coast Mountains, from the rolling grasslands of the Chilcotin Plateau with its vibrantly colored gentle peaks. Known to its original inhabitants as the "Skumakun" or "Land of Plenty", this region hosts healthy populations of fish, grizzly bears, moose, bighorn sheep, grey wolves, and cougars.

Beyond its conservation and sacred value, the Chilcotins are a special place for recreationists seeking a wilderness experience. The parks are home to one of North America's largest contiguous networks of subalpine and alpine singletrack, forged by First Nations and then gold prospectors generations ago. This incredible trail infrastructure allows visitors participating in a variety of activities including hiking, horseback riding, and mountain biking to experience the beauty and solitude of a functioning wilderness ecosystem. Thanks to thoughtful consideration from park users, and management guidelines set by BC Parks, the area shows limited evidence of humans to this day, despite decades of recreational activity.

Mountain bikers have been exploring the stunning subalpine and alpine singletrack of the South Chilcotin Mountains since the late 80s. Riding in the region experienced a popularity boom in the late '90's - early 2000's and is in the midst of the second wave of growth. With the original rise came mounting hostility between mountain bikers and other user groups. The perception from hikers and horseback riders was the trails were being found, overused, and abused by mountain bikers. However, tremendous volunteer trail maintenance efforts performed by mountain bikers helped our community improve our relationships with hikers and horseback riders. What we need now are additional resources to help keep up with trail maintenance in this next stage of user growth.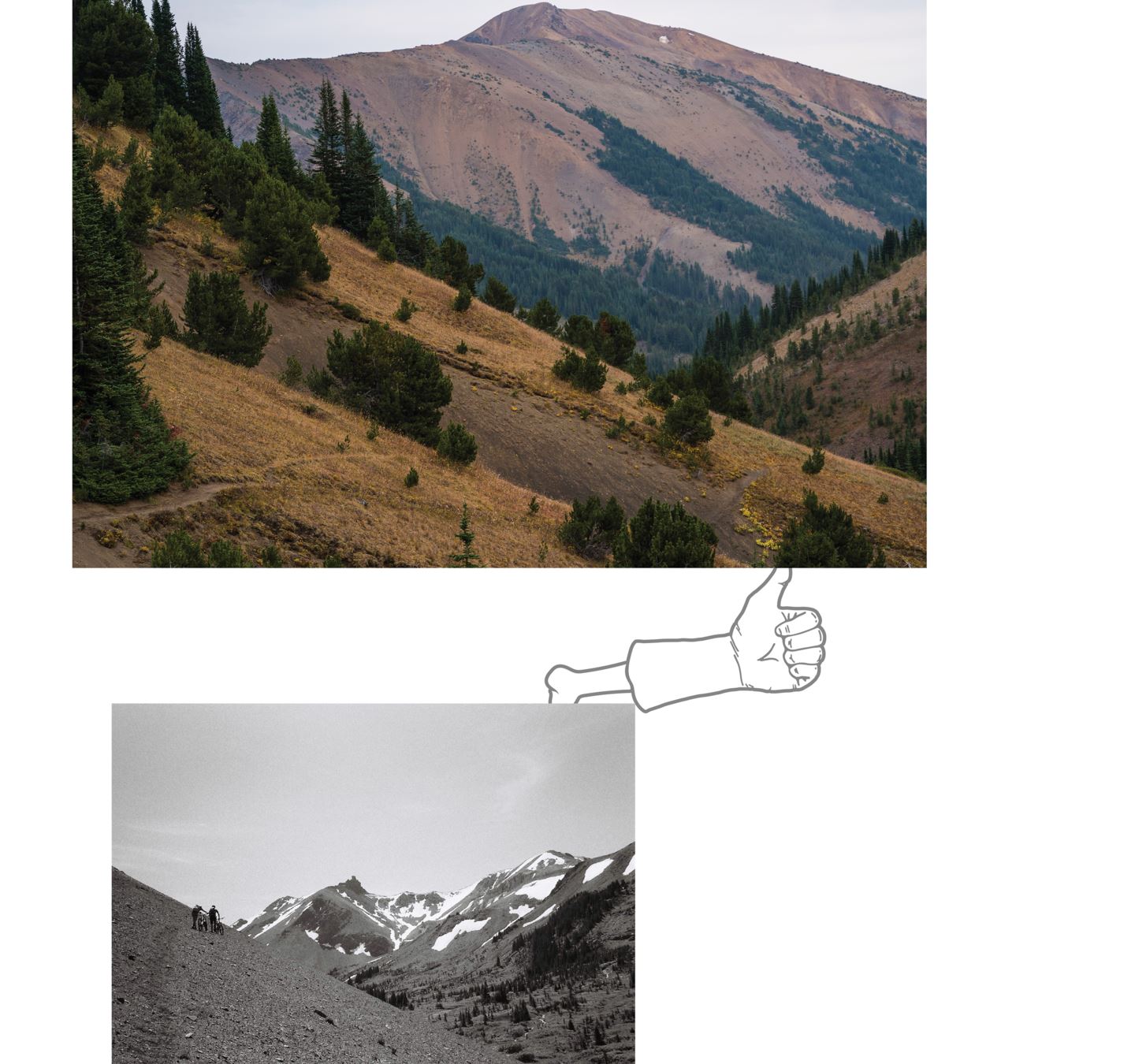 Mount Prevost
When downhill race fans think of Canada their minds likely jump to our most revered destinations; Mont Ste Anne, QC or Whistler, B.C. But, tucked just off the highway in the sleepy Cowichan Valley region of Vancouver Island, Mt. Prevost is the lifeblood of Canada's burgeoning downhill scene, harboring the country's most eminent World Cup talents.
"The speed and how precise you have to be with your lines, plus the skill and confidence you need to push on Prevost translates to any World Cup track. But, a lot of the benefits riders get out of the mountain is actually from the people it draws in to ride. They are all super competitive and you are constantly trying to work hard and stay ahead of your friends. There is a gnarly gap culture on the mountain that started with Steve (Smith) and riders have since carried it on as a way to keep competition high. If you hit something your friends can't, they get dropped and have to push even harder to catch up."
The speed and how precise you have to be with your lines, plus the skill and confidence you need to push on Prevost translates to any World Cup track.

–Mark Wallace, Canyon Collective Factory Downhill Team
Although you may not have heard of the trails on Prevost, if you have been mountain biking since the '90s you certainly have watched them on video. From The Collective's third film "Seasons" and the Canadian television series "Drop In", to more modern productions like "Motive" and "Gamble", Prevost is a mainstay in mountain bike media. The fact that this mountain has hosted some of the world's most talented riders and the industry's most-watched videographers and photographers for 15 years is a true testament to the quality of these trails.

Beyond World Cup podiums and big-budget films, Prevost has a dedicated crew of riders and builders and it's these people who really give the mountain and its trails their personality. The popularity of the network has waxed and waned over the years, but the core builders - Eric, Scott, and 'Dug' - have persisted and continue to foster the "build to ride" culture on the mountain. Like most mountain bike networks in Canada, the trails of Prevost were built illegally by volunteers, but their growing popularity, tourism draw, and community value have garnered the attention of the local cycling club and regional government alike. Rumors are swirling around the Island that official adoption of these storied trails by the Cowichan Valley Trail Stewardship Society is imminent. Here's to hoping that adoption means formal protection and preservation while in turn allowing for further cultivation of both the community ownership of the trails and the racing pedigree.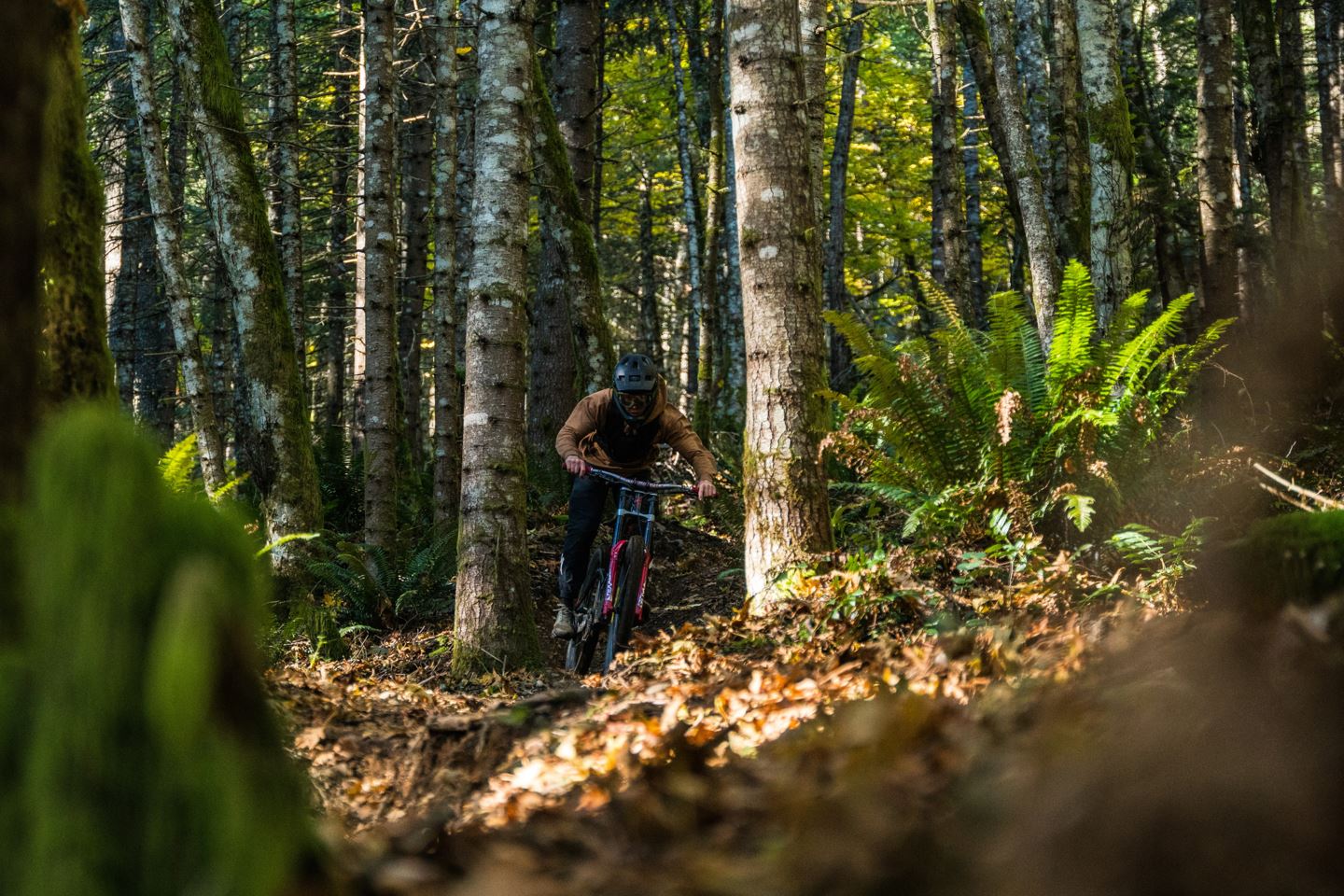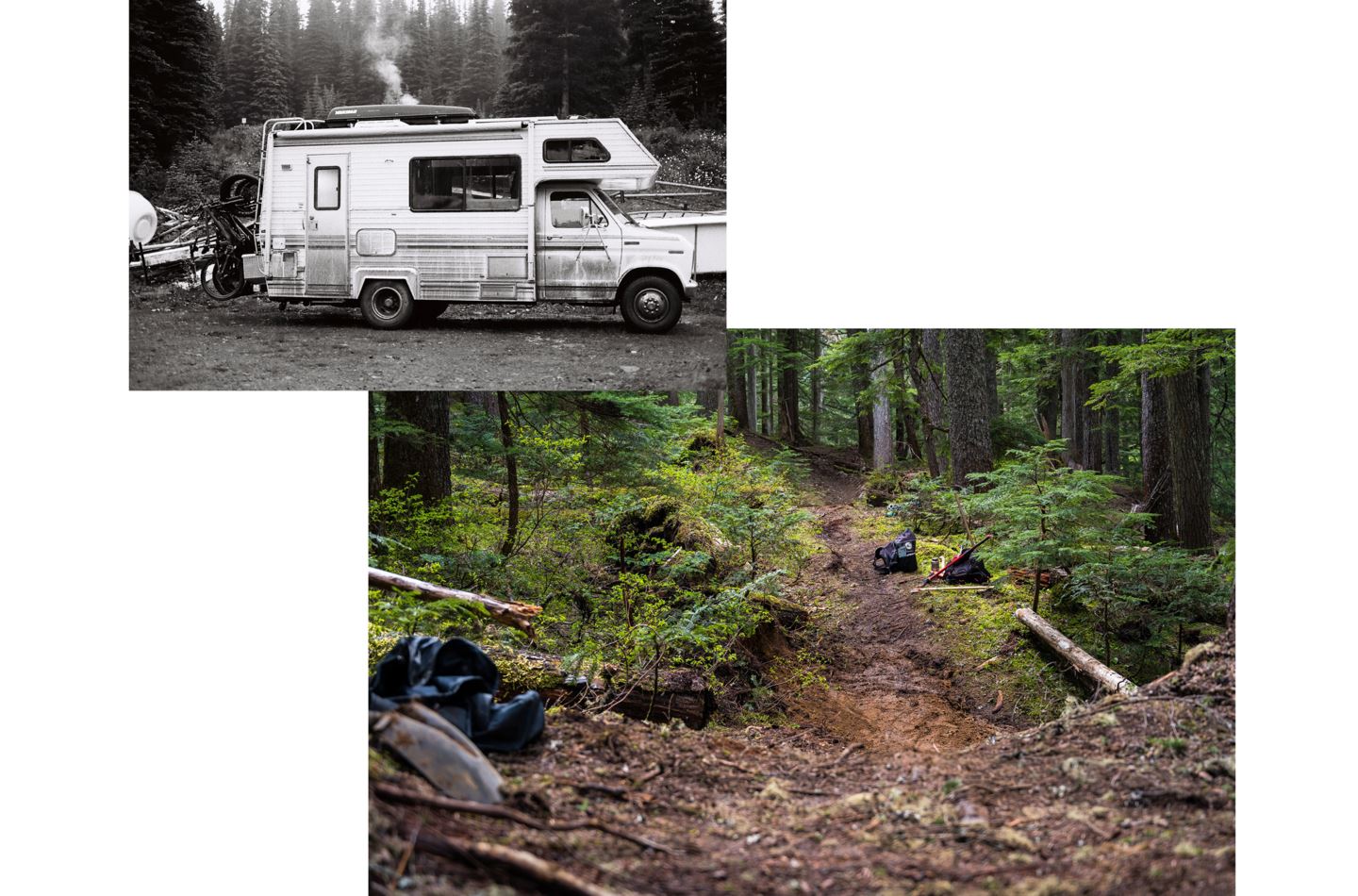 Mountain biking is experiencing an exciting phase of growth, the likes of which haven't been witnessed by our sport since the Palmer era of the late 90's - early 2000's. In B.C., trail advocacy organizations are popping up everywhere as communities invest in their networks to reinvent themselves as tourism destinations. Social media advertises and amplifies inspirational "adventures", bringing a swarm of attention and eventually throngs of riders to the most-liked post of the day. This explosion in popularity stresses our ecosystem in ways never before experienced. We are at an inflection point and the actions taken by our community now will set the trajectory for the future of our sport. Mountain biking is no longer a small collection of riders playing around in the woods. We have grown into a large user group who are under increasing examination and scrutiny when it comes to our behavior in the places we recreate.

This summer's travel restrictions yielded the unintended consequence where Mark and I were afforded the incredible opportunity to engage with, and learn about some of the premier riding destinations in British Columbia. Over these six months, our love and passion for the sport of mountain biking grew stronger as we shared hundreds of hours in the woods with old friends and new. To everyone who broke a sweat with us this summer, thank you!

What we hope readers glean from this set of stories is that trails are a privilege, not a right. This privilege is afforded by the legacy of volunteer work mountain bikers have done to create the rich trail infrastructure we still enjoy today. But, by peeling back the layers of trails, landowners, builders, and advocacy groups in the communities we visited, we hope to illustrate the complexity of many trails is much more than meets the eye. The past ways in which trails were illegally built are becoming exceedingly less kosher as our sport matures, but the current riding culture can learn an important lesson from the past. What we need now is a collective effort from all riders to take ownership of your local trails. Trail advocacy groups are overwhelmed by maintenance and struggle to keep up with the growing demands on their assets. They need your help!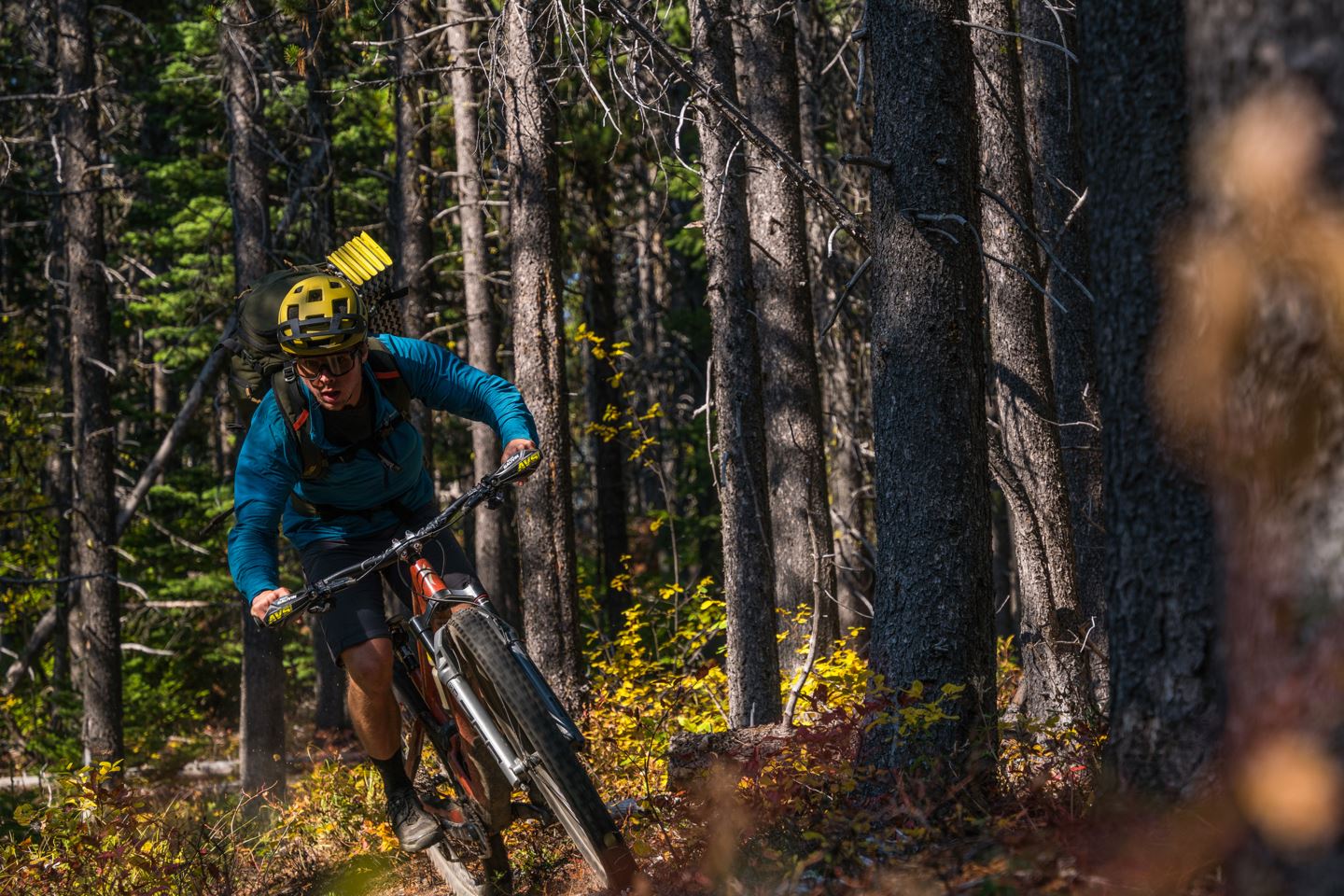 Huge thanks to everyone along the way who made 2020 a year to remember!
Words and photography by the Free Radicals.