Words and photos by Jordan Clark Haggard
I've gone to Quincy, CA to take portraits at every Grinduro for the past five years. Altogether, I have taken photos of thousands of finishers and captured all their smiles, tears, dust, sweat, blood, broken bones, busted bikes, and joy. These photos are a few of my favorites from 2019 that capture this exceptionally fun event.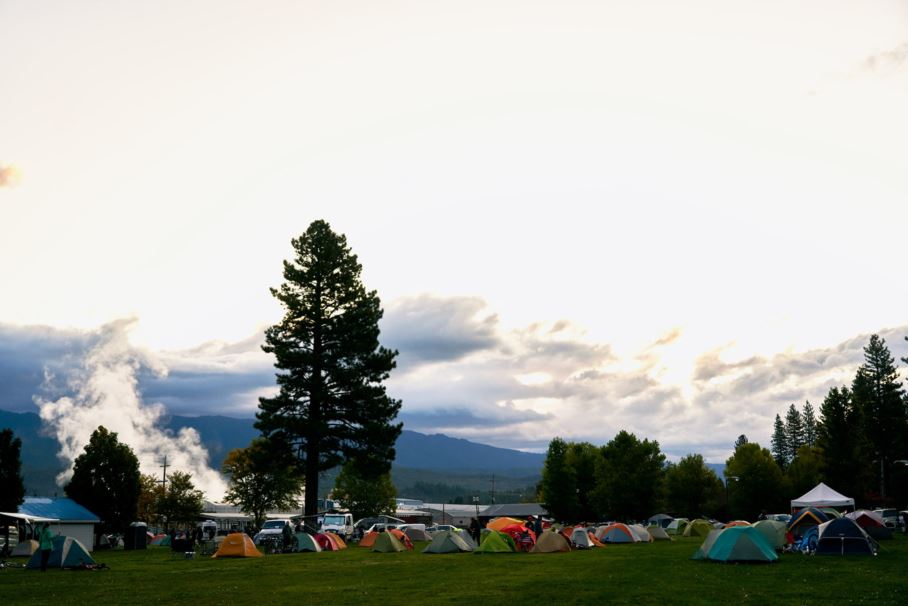 It was a crisp morning in the Lost Sierra, but views like this make the cold worth it.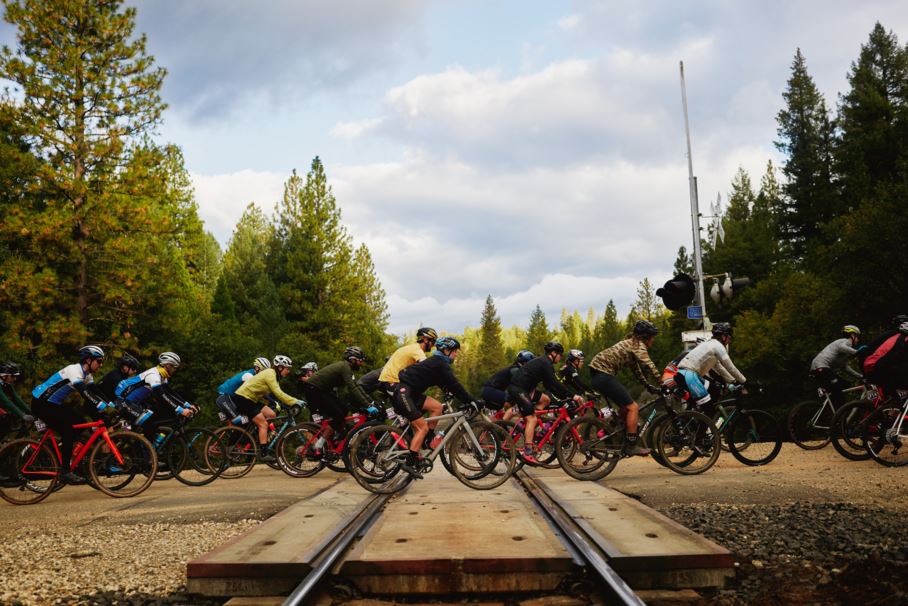 The train tracks mark the beginning of gravel and end of the neutral rollout, though the racing does not start until you reach stage one.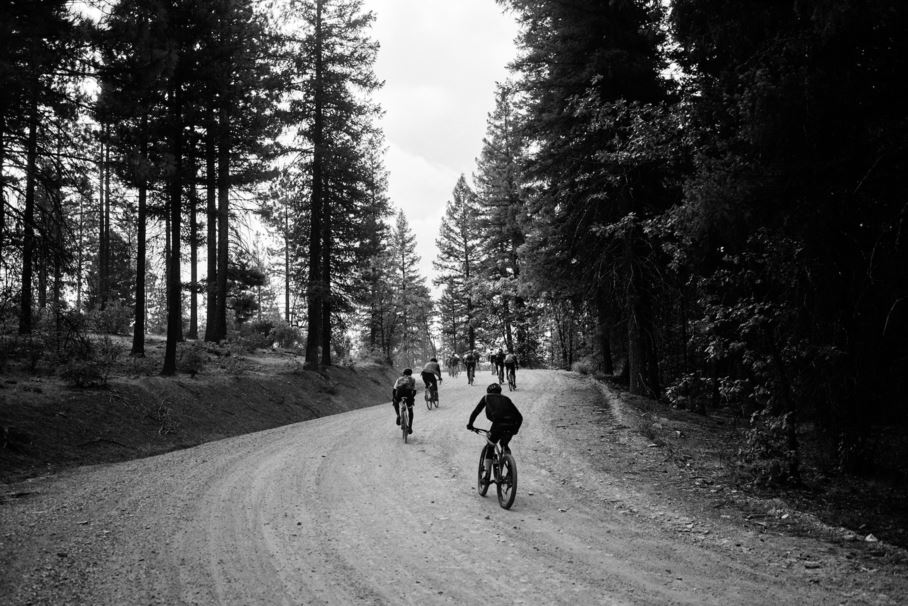 What Grinduro lacks in distance it makes up for in steep climbs.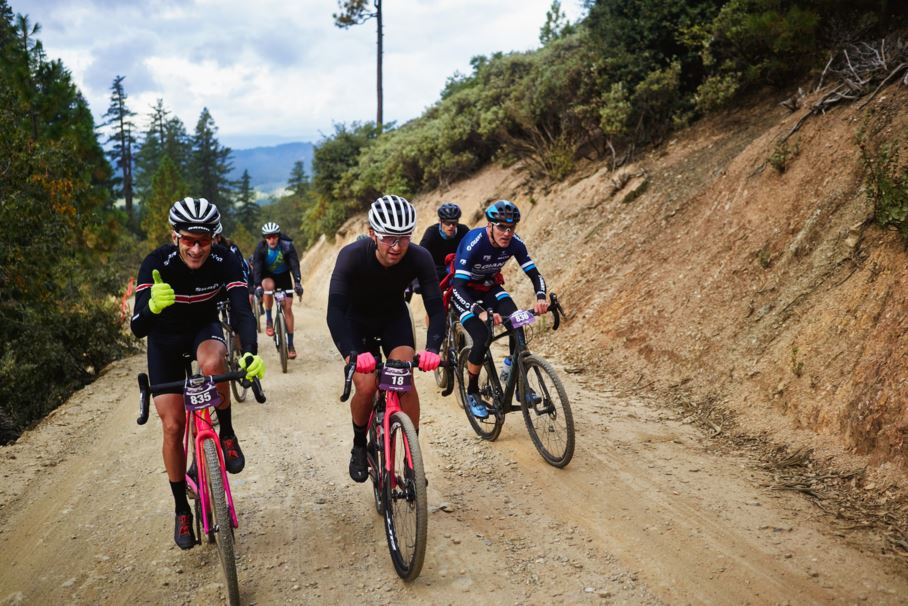 All smiles before Stage 1, just 6 more hours to go.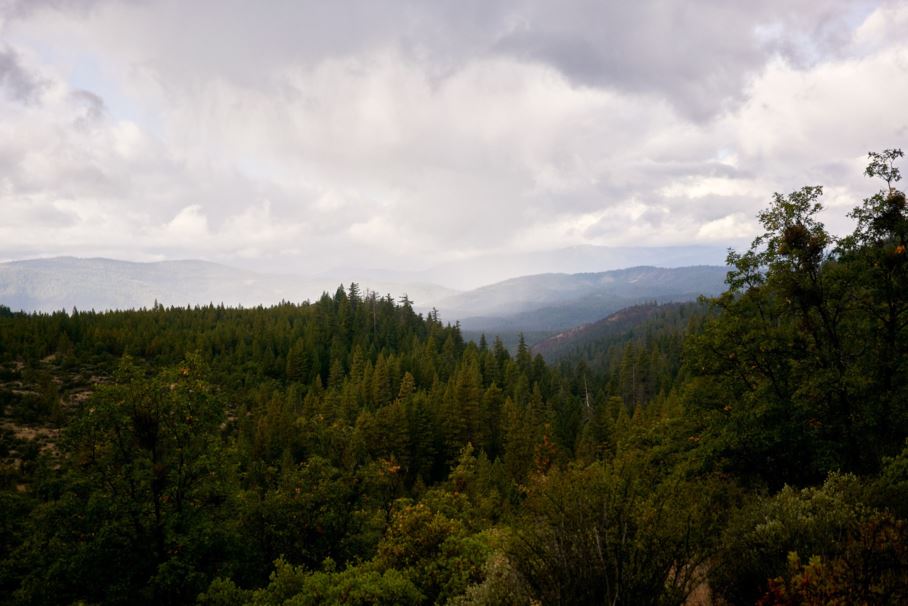 An inspiring view from the top of Stage 1.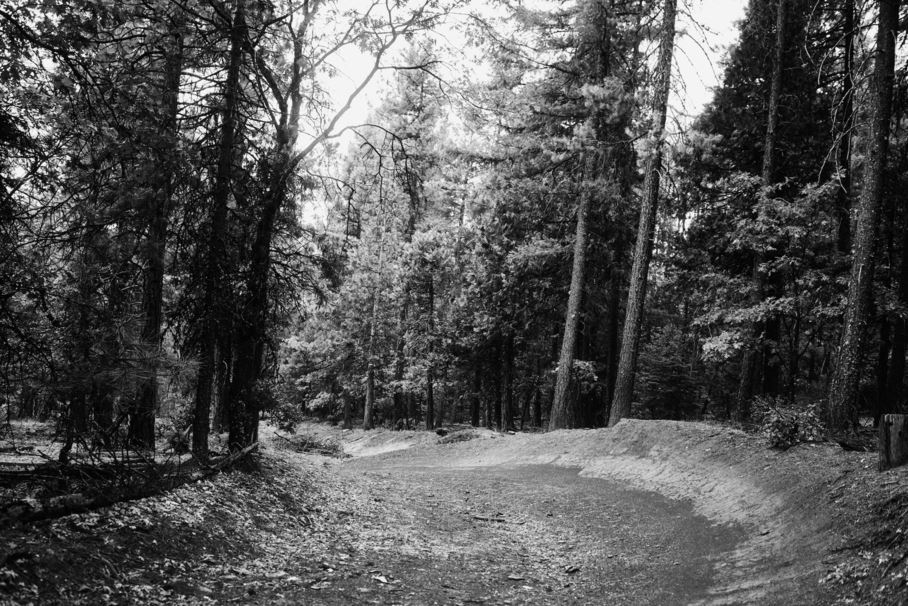 A tasty berm from the singletrack on Stage 4.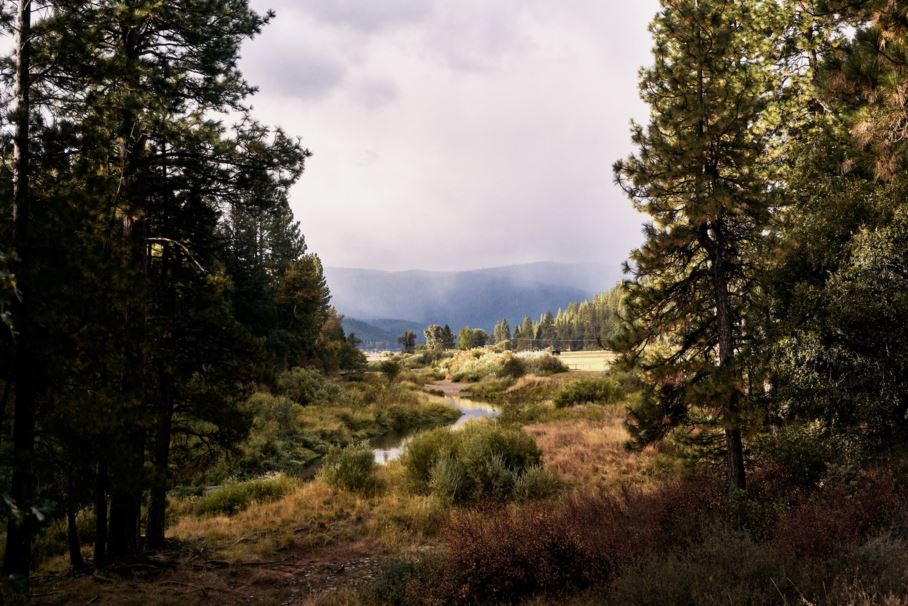 There is no shortage of mind blowing views on course.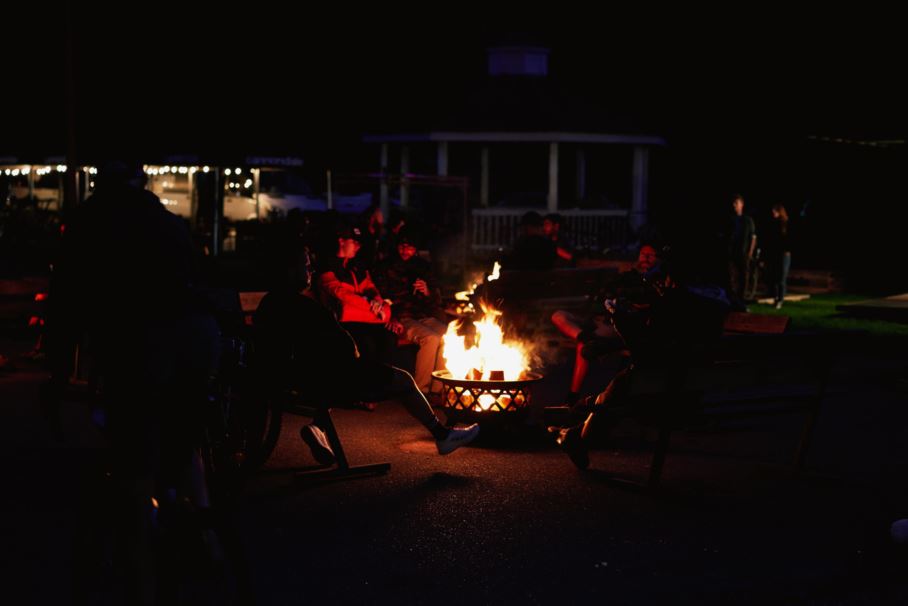 A huge part of the Grinduro experience is the time off the bike. Hanging around the fire pit, listening to live music, camping with friends; it all part of getting the most out of the event.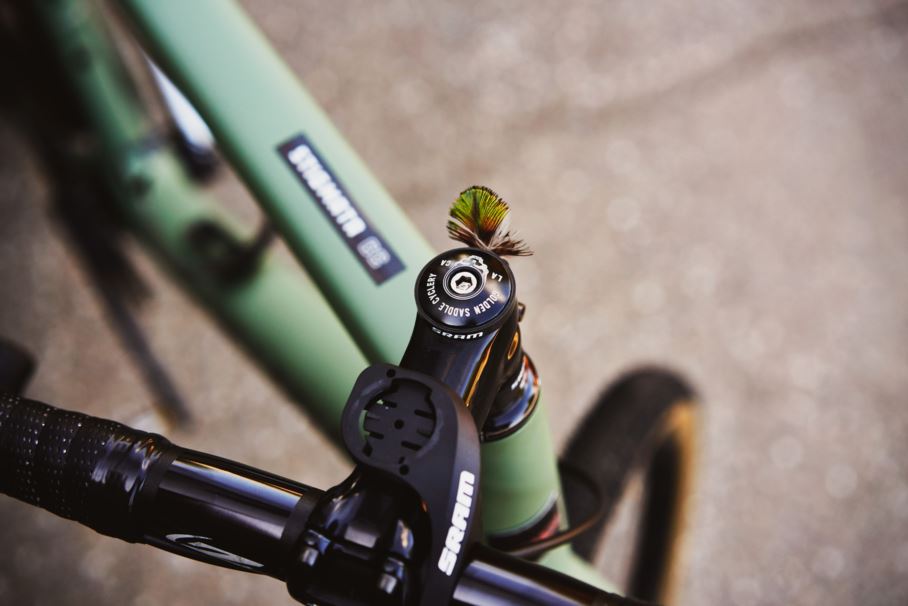 Details matter. Two-time winner, Duncan Riffle, always brings a feather found on his favorite loop back home in San Luis Obispo, California to provide that finishing touch to his race bike.
If riders are this stoked after riding 58 miles (93k) with 8500 feet (2590m) of climbing, you know it's an amazing course! Take a look at the post-race portraits below to see what I mean.