Fresh off the flanks of Formation the end of October, Hannah Bergemann is wrenching on a few bikes in the back of the shop where she works when she's not traveling to races and events. The summer had been a whirlwind.
In early July, Hannah won the Trans BC Enduro – arguably one of the toughest enduro stage races in the world. In September, Hannah traveled out of North America for her first time to Finale Ligure, Italy, only to take second in the Trophy of Nations individual rider race. Two weeks after returning home, Hannah drove to the 2015 Rampage site in Virgin, Utah to dig, ride and push the limits at a women's freeride progression session, dubbed Formation. Hannah turned heads at the event, as the first woman to drop in on ride day, smoothly executing the big double drop.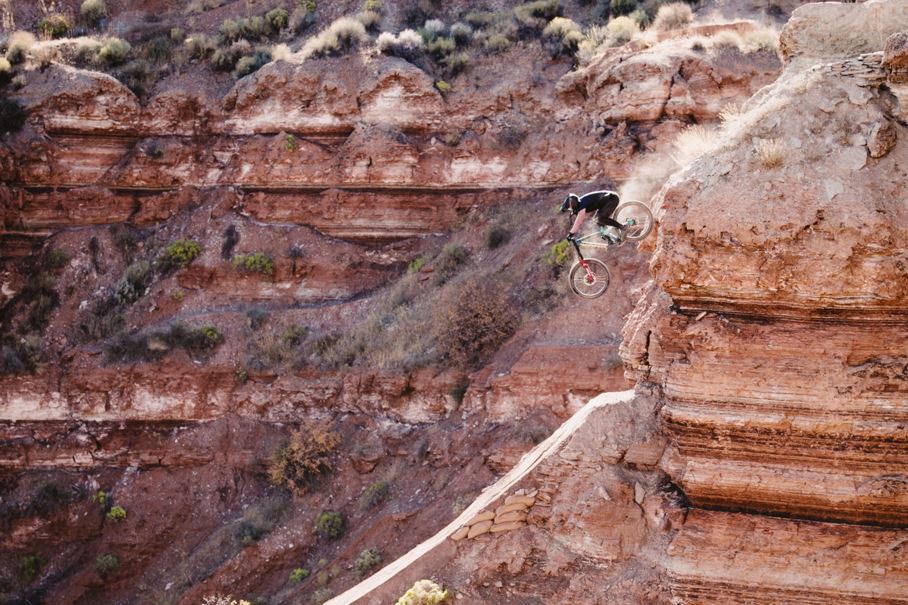 Between bleeding brakes, Hannah picks up her phone from a 250-area code. Jeremy Reid Grant, a film director for an upcoming TGR film, is on the other line. "What are you doing next week? Do you want to go to India?"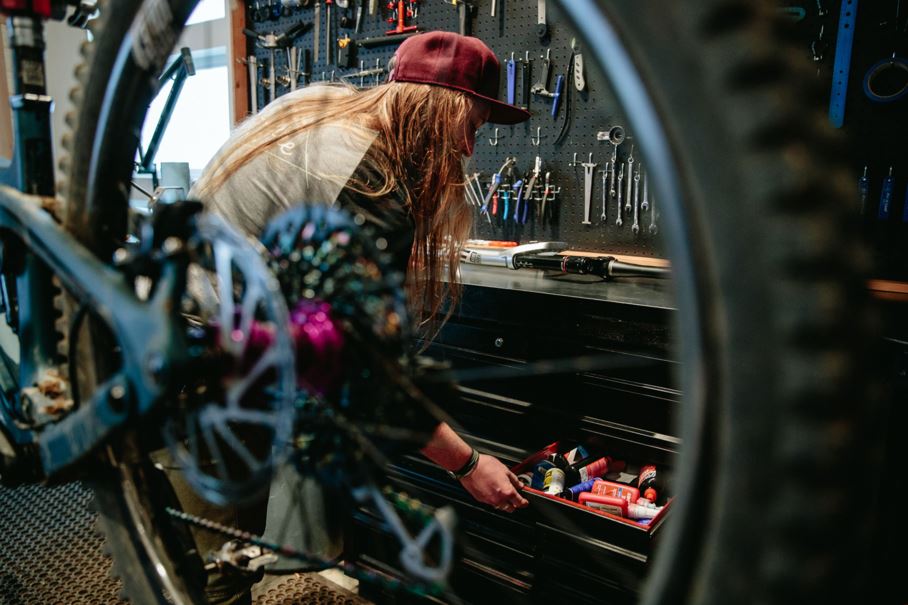 Never one to shy away from new opportunities and challenges, Hannah is all in. The next day a plane ticket and visa are booked and the following week, Hannah is navigating the New Dehli airport and building film-segment worthy own features in the foothills of the Himalayas in tandem with one of her freeride role models, Vero Sandler.
Hannah shouts over a radio to the film crew, "Dropping in ten!" Thumbs up, she points it down a steep scree line. "Once you're in it, you're riding it out to the bottom."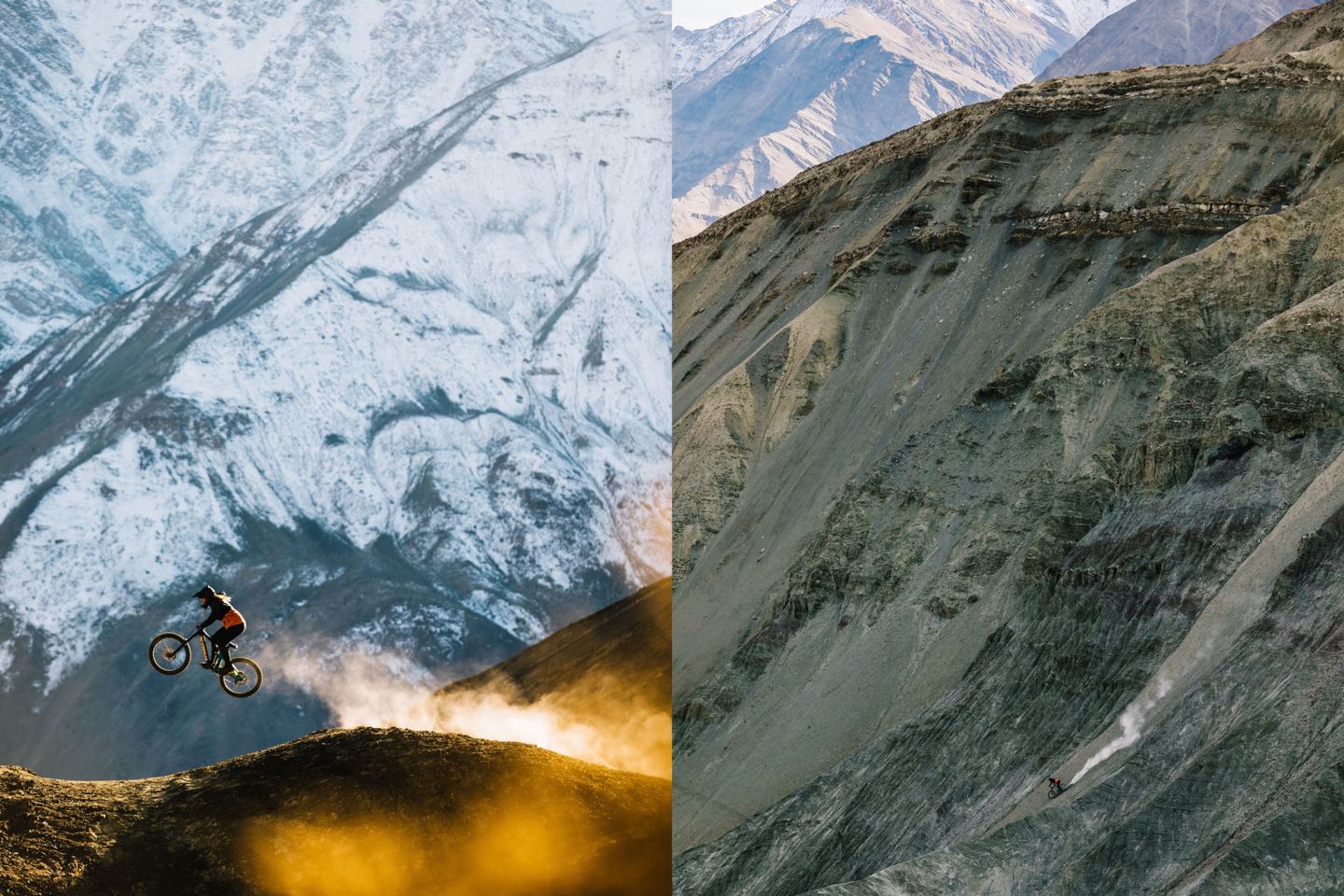 If something scares me, it means I have the ability to ride it. I start the process with visualization. If I can see myself riding something, that's how I know I can do it - how I'm going to ride it, where I'm going to put my tires, how I'm going to move my body. That's how I gather confidence to do it.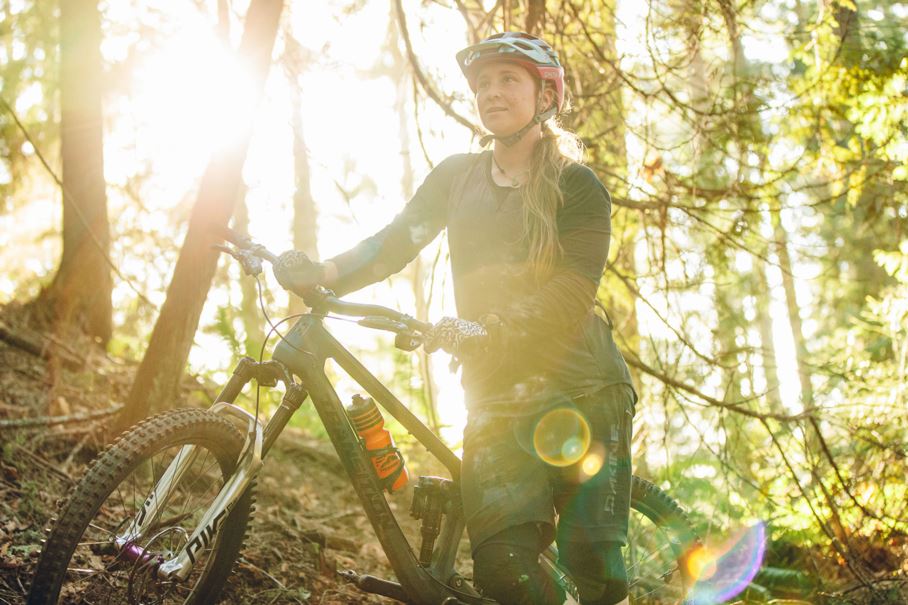 Hannah's foray into freeride mountain biking came later in life and her riding career. Growing up in Hood River, Ore., Hannah grew up skiing and windsurfing year-round. "I was always way intrigued by the creativity of freestyle skiing. You can see your progression a lot better. Whereas with racing, your only goal is shaving time off. That has translated into biking for me."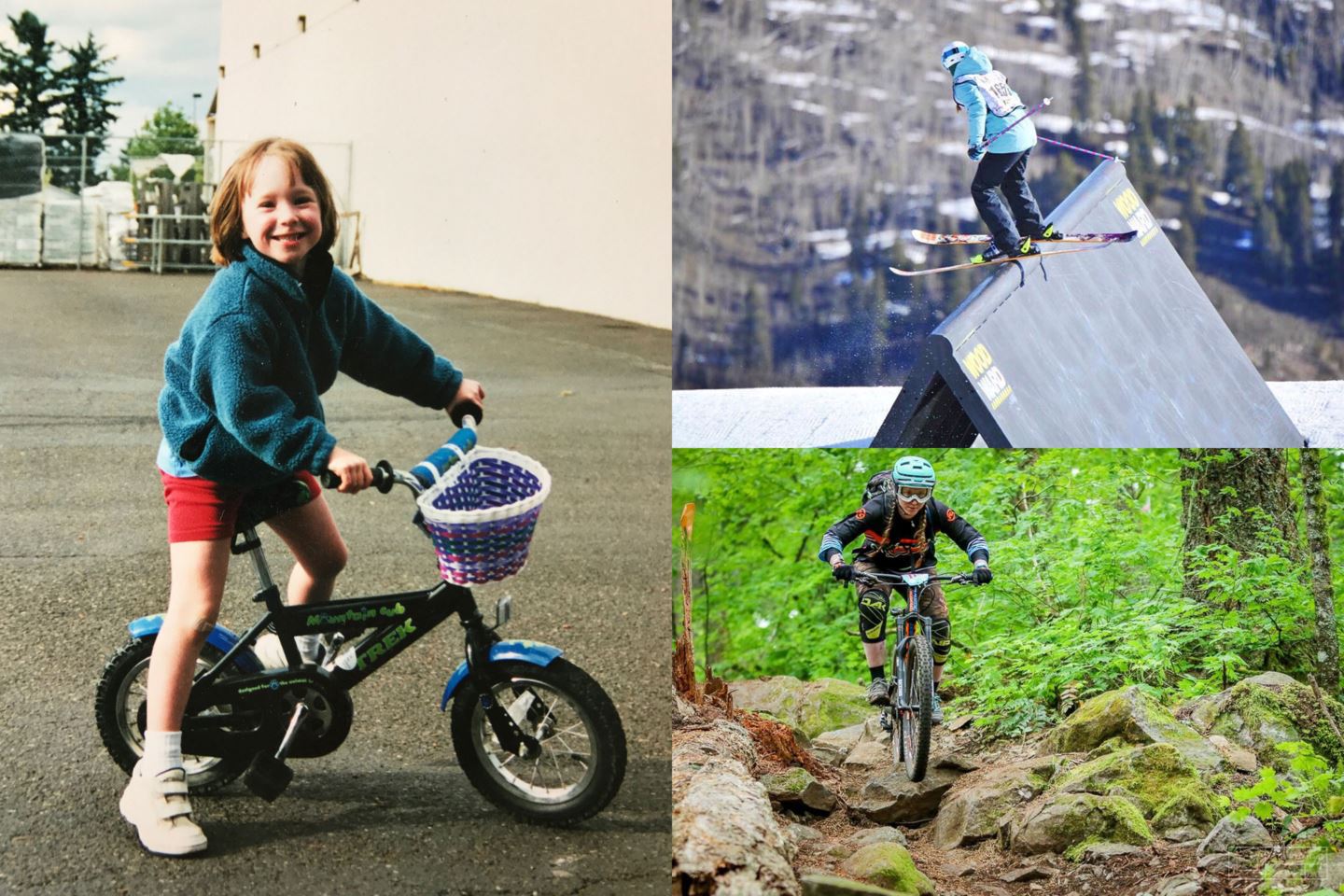 Hannah began building little jumps and a pump track in her backyard with her dad. Tim Bergemann was always a big mountain bike fan while supporting Hannah's aspirations skiing park. His hand-me-down bike became Hannah's first mountain bike in her junior year of high school, and a month later they raced the Ashland Enduro together. The following year, Hannah landed at Western Washington University in Bellingham, Wash. to pursue her passion for mountain biking while studying kinesiology and Spanish. Hannah steadily climbed the rank of podium results from the sport category to racing her first EWS event in Whistler, B.C. as a Pro in 2018.
Progression has come naturally. When I get excited about something, I tend to dive headfirst into it. When I was in school, I was super focused and doing well academically, but would grind at mountain biking whenever I had free time to focus on progression.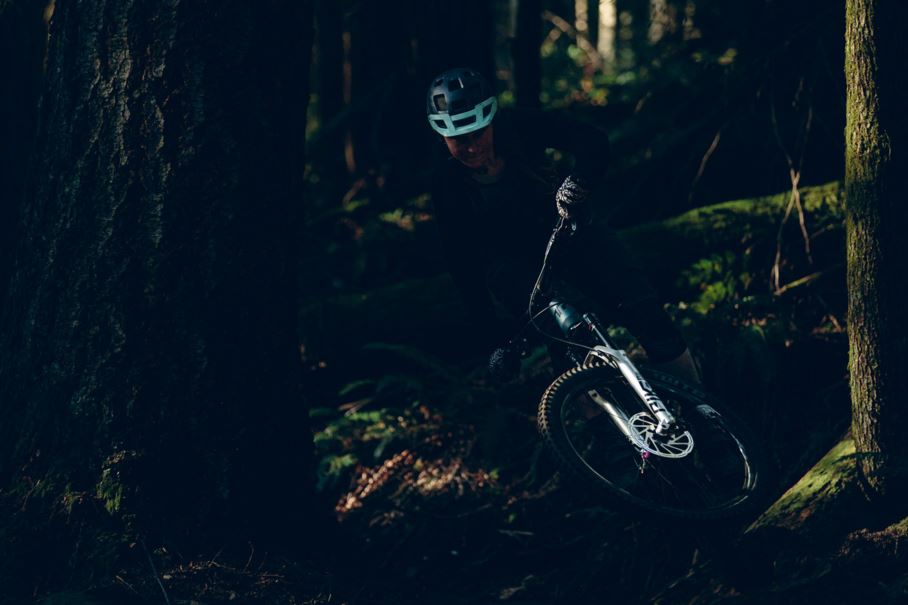 As confidence grew, Hannah began picking off features on her local trails. When she first moved to Bellingham, she looked down an iconic rock roll known as The Chief. "No way did I think it was possible to ride." But two years later, Hannah rolled up to it after visualizing riding down the 40' slab and without hesitation rode it exactly as planned – without touching her brakes until the exit.
Along the way of building a reputation on the trails, Hannah picked up a knack for trail building. After graduating from WWU with a Bachelor of Science in Kinesiology, she had more time on the weekends to devote towards digging. "I feel lucky that I can feed off of the passion that is in the community for trail building and draw inspiration from what people have already built."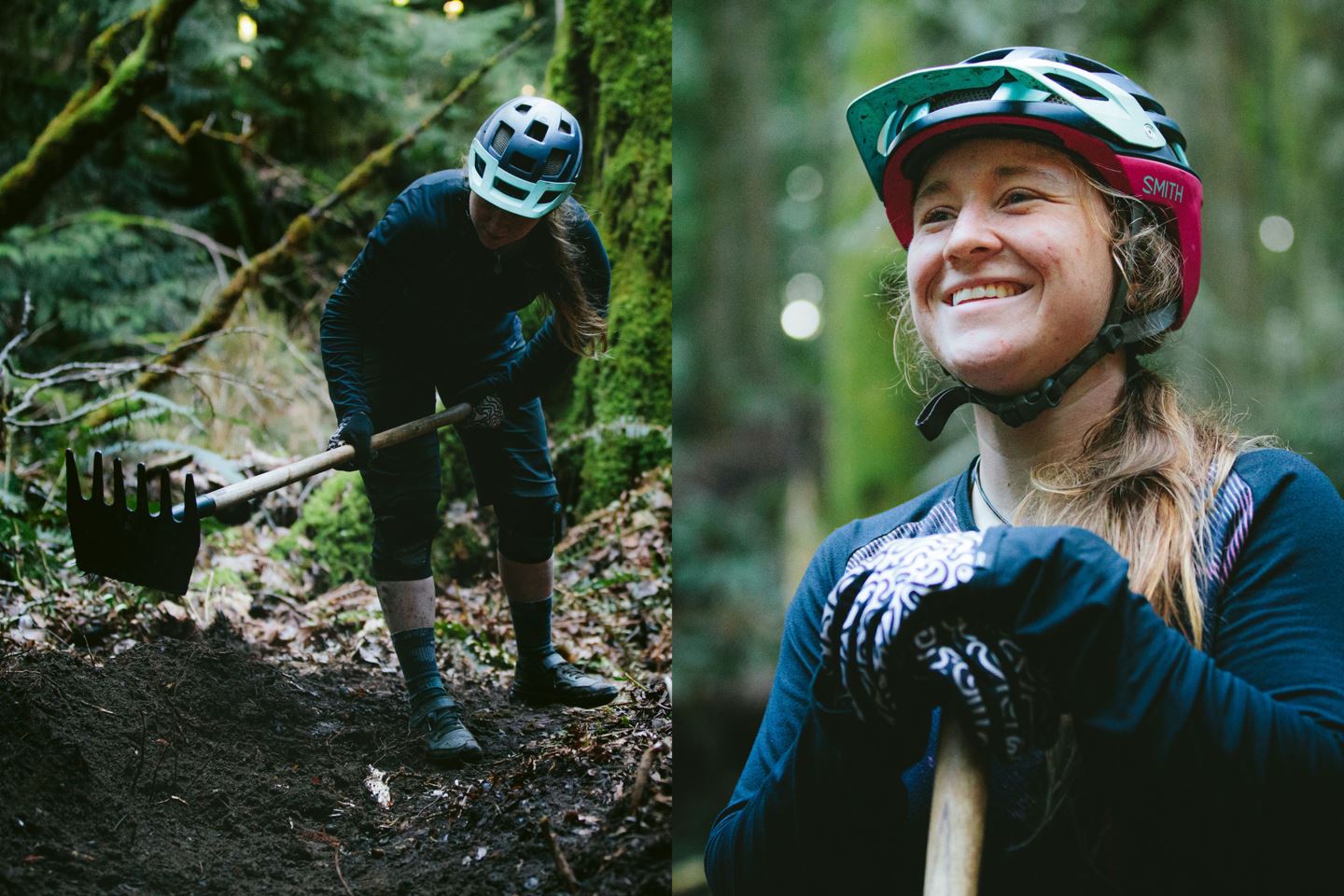 Hannah's trail building skills developed over the course of the year and were evident in the experience she brought to Formation. "Trail building changes the way you look at terrain. It helps you look at it and visualize how you'd want to make it rideable. It's one thing to ride a big feature. But a whole other to build it, guinea pig it, and ride it the way you visualized it. There's a whole lot of uncertainly in that process."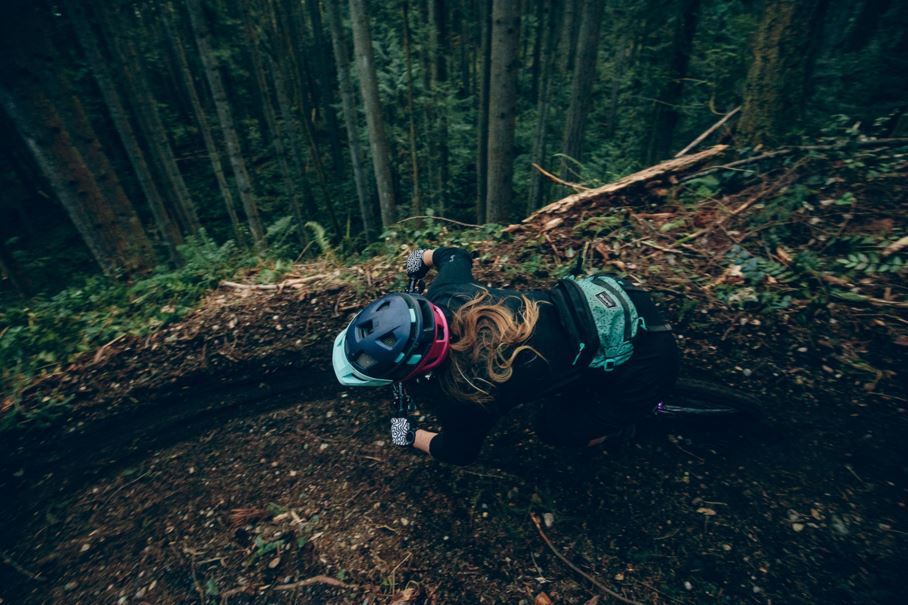 Have a vision. Make it happen. Put the work in. Ride it.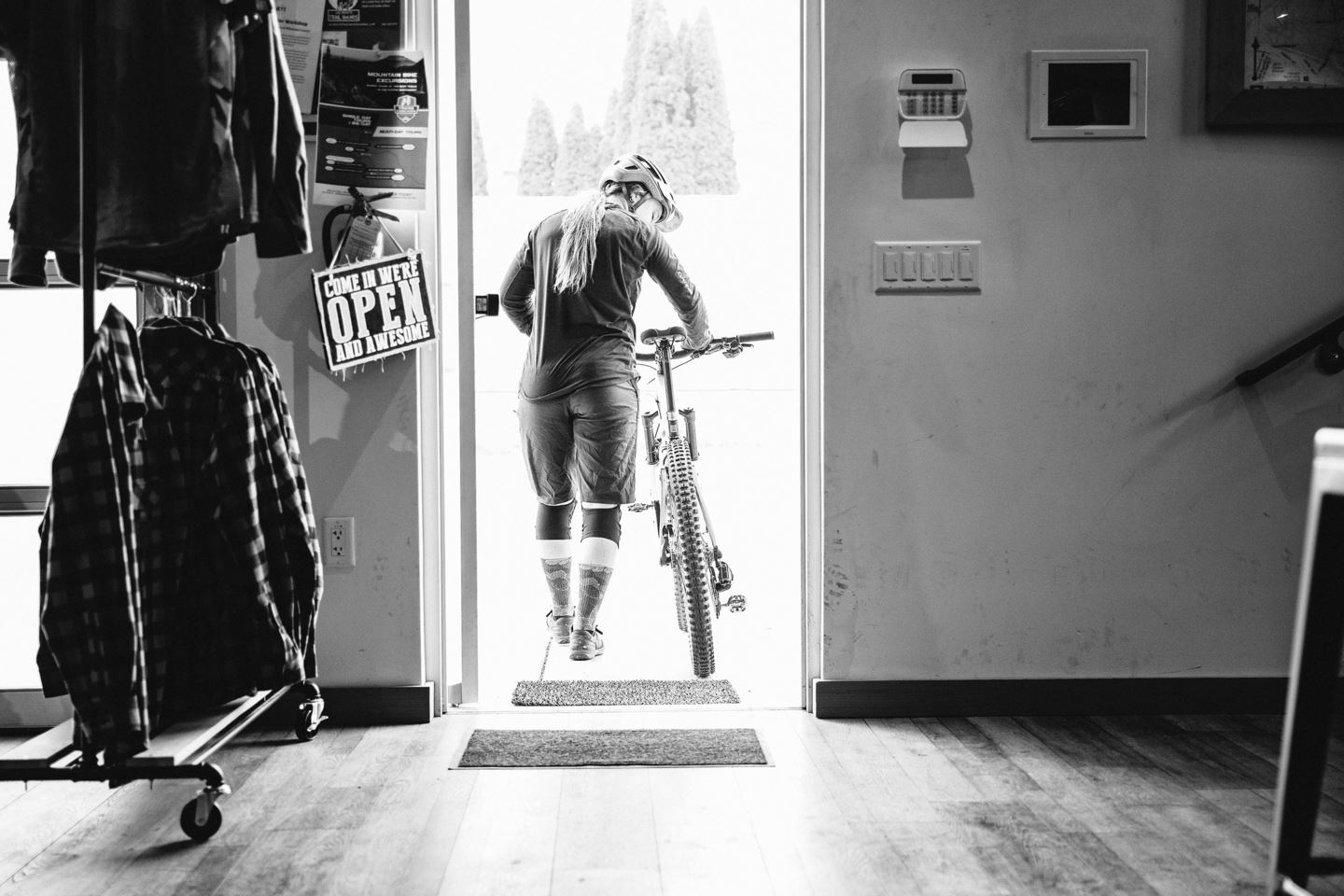 What's next for Hannah?
Since returning from the Eastern Hemisphere, Hannah jumped into a full-time role with Transition Bicycle Company. She wears many hats between Marketing Ninja and Factory Rider. Whether she's behind the scenes on their latest video shoot or in front of the lens, Hannah's passion for riding is evident in her laser-focused commitment to the sport.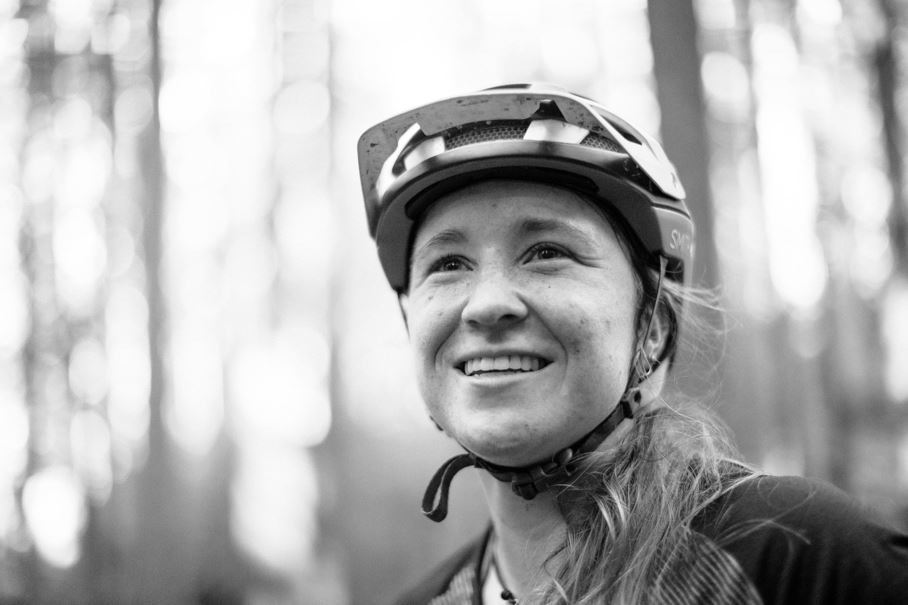 Being able to have my job be what I'm passionate about is a really special thing. Part of my role is being an athlete, so whatever's best for my personal progression is part of the gig.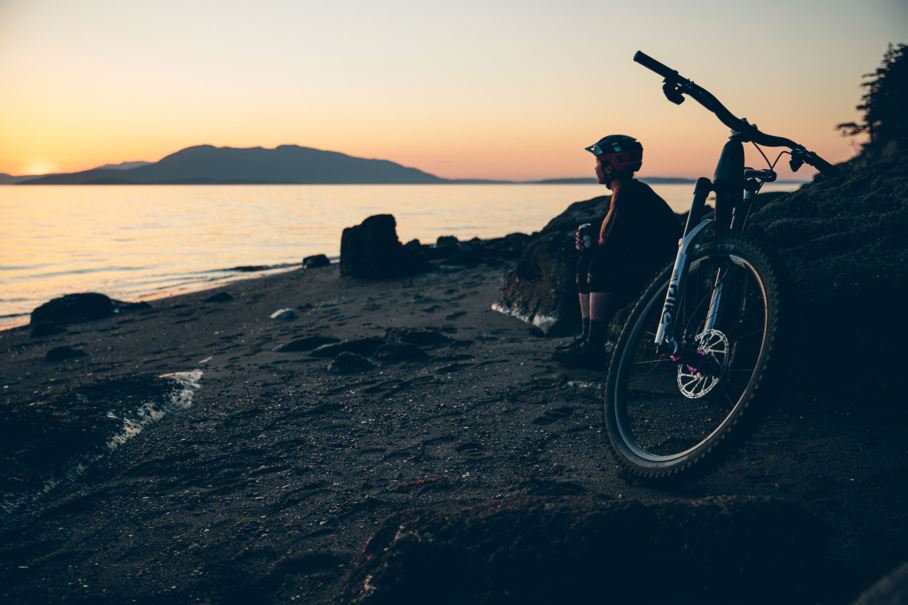 We'll be seeing her in an upcoming TGR film, between the tape in enduro racing, looking to compete in the burgeoning scene of women's freeride, and continuing to build and tick off massive features in her hometown.
It's an amazing time to be a female in mountain biking, especially being involved in projects that bring light to the growing scene of women's freeriding and be a role model for the next generation.

–Hannah Bergemann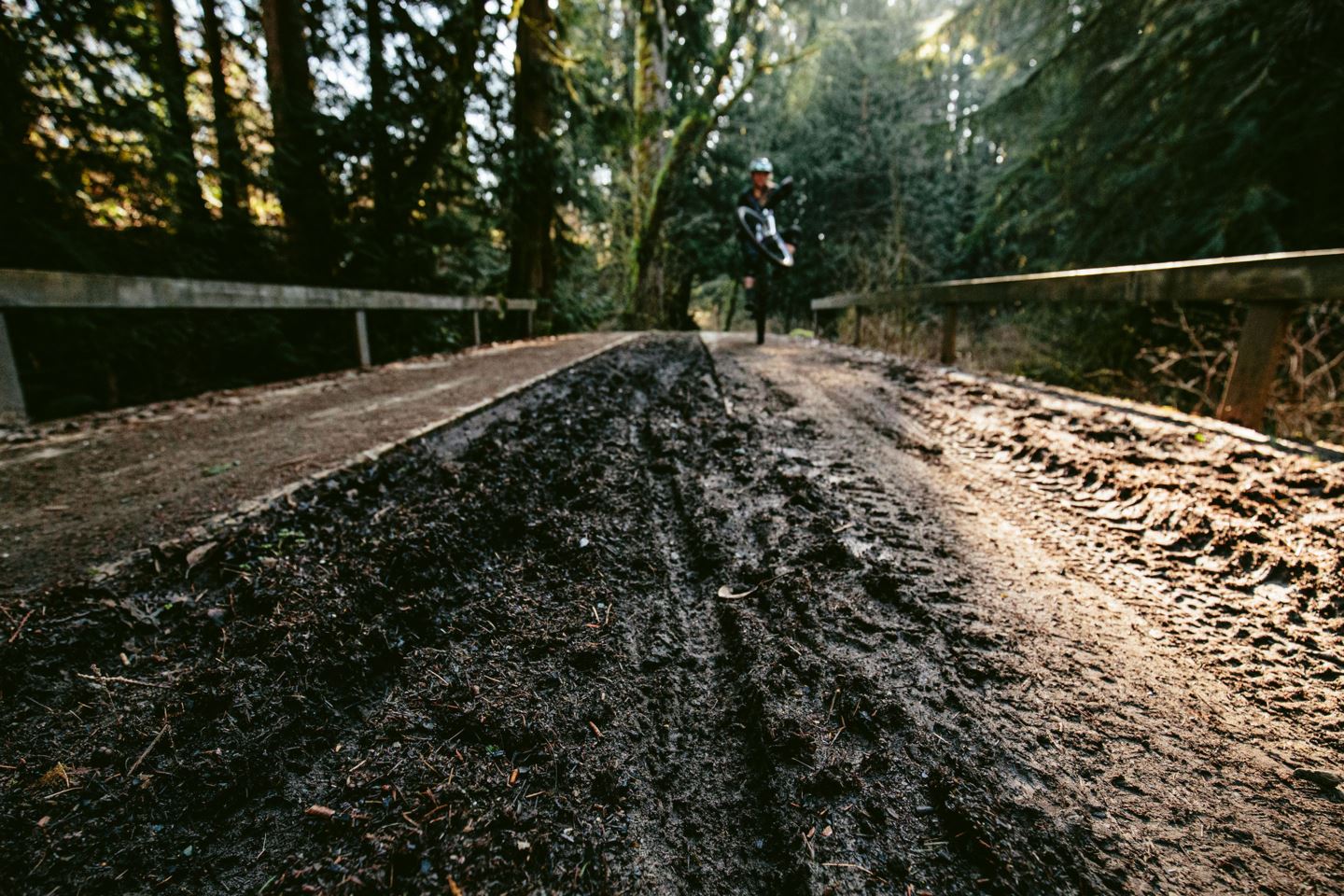 Words by Sarah Rawley. Photos by Anthony Smith and Katie Lozancich.