Interview by José Been
Iván García Cortina is one of the aces of the men's Movistar team in the cobbled classics. On a Spanish team where there has traditionally been more success with climbers and riders aiming for results in the general classification, García Cortina seems a bit like the odd one out. He's even won a Red Hook Criterium going full speed through the city center of Milan on a brakeless fixed gear bike. Maybe he is a bit loco, but he's a perfect fit with the revamped Classics squad at Movistar.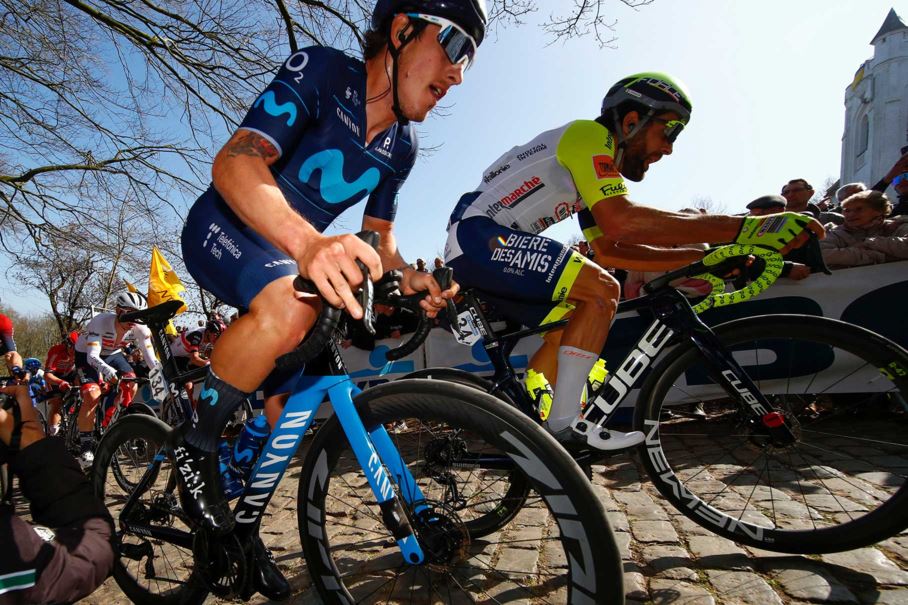 Photo by Sprint Cycling Agency
"I am a bit of a different guy," he says with a smile from his home town of Gijón on the Asturias coast, in the north of Spain. "I like surfing and the alternative cycling like mountain biking or fixed gear cycling. I also love the cobblestones and the classics and that's not normal for a rider from my country. I am not a climber anyways, with my weight." Another smile.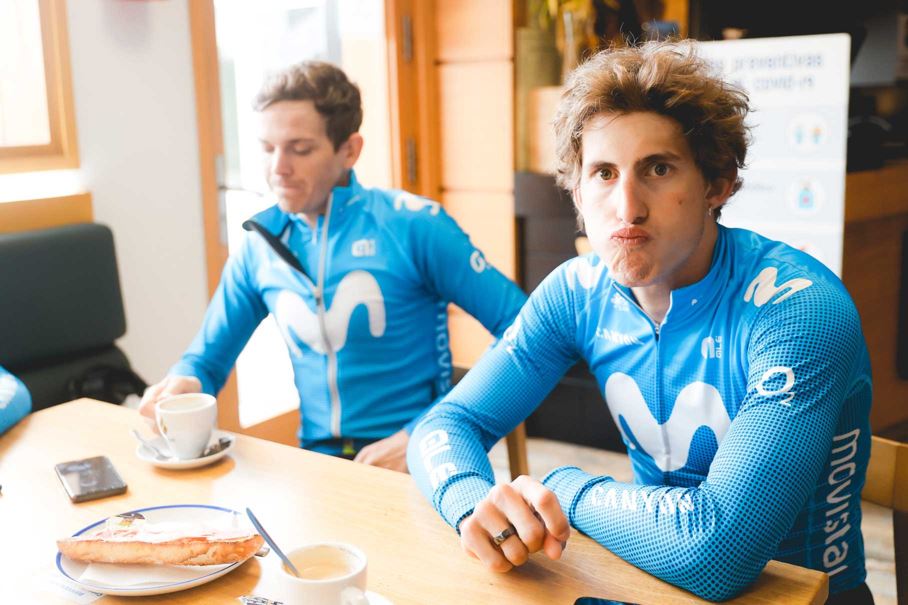 Photo by Photo Gomez Sport
The one name that comes to mind when thinking of Spanish classics specialists is Juan Antonio Flecha. He won Omloop Het Nieuwsblad and was on the podium of big races like Gent-Wevelgem, Tour of Flanders and Paris-Roubaix. García Cortina also has a strong sprint like his older compatriot and showed that by beating many sprinters in Paris-Nice two years ago. Obtaining a palmares in the spring classics like Flecha's is a big dream of his.
His cycling career started with a team car parked outside his school. With a strong focus on football or basketball García Cortina didn't know there were actually schools for cycling until he saw that car.
"I was already on the bike very young and could easily ride on two wheels," he recalls, "but I had no idea you could go to a cycling school. When I saw that car, I asked who it was owned by. It was a grandpa and his kids. Next year, when I was 12 or 13, I was part of the team too."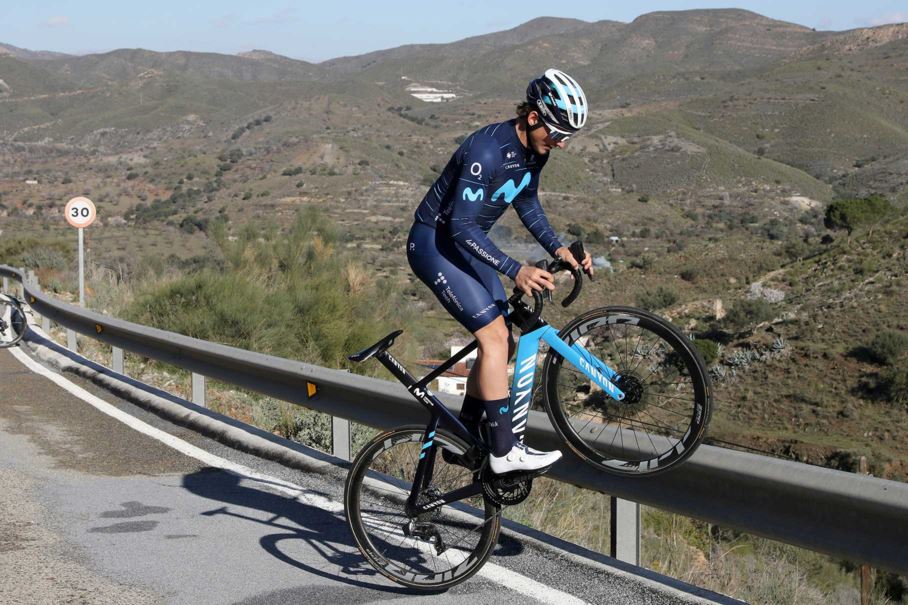 Not always on two wheels. Photo by Photo Gomez Sport
From these early moments at his middle school, he quickly realized that with his love for the cobbles he needed to look across the border to develop. García Cortina ended up with AWT-Greenway, the development team of Quickstep, long the standard in Belgian classics racing, when he was 19 years old.
"I already loved the classic races but when I went to AWT Greenway it really started for me. We started to do these classic races in the U23 categories or a hard stage race like Tour de Normandie. I was really having fun in these tough races. I remember my first times in Paris-Roubaix. You see it on photos or on tv but you don't realize how hard the cobbles are until you are on them. You just don't see on tv how the cobbles hit you and the bike. I was really surprised."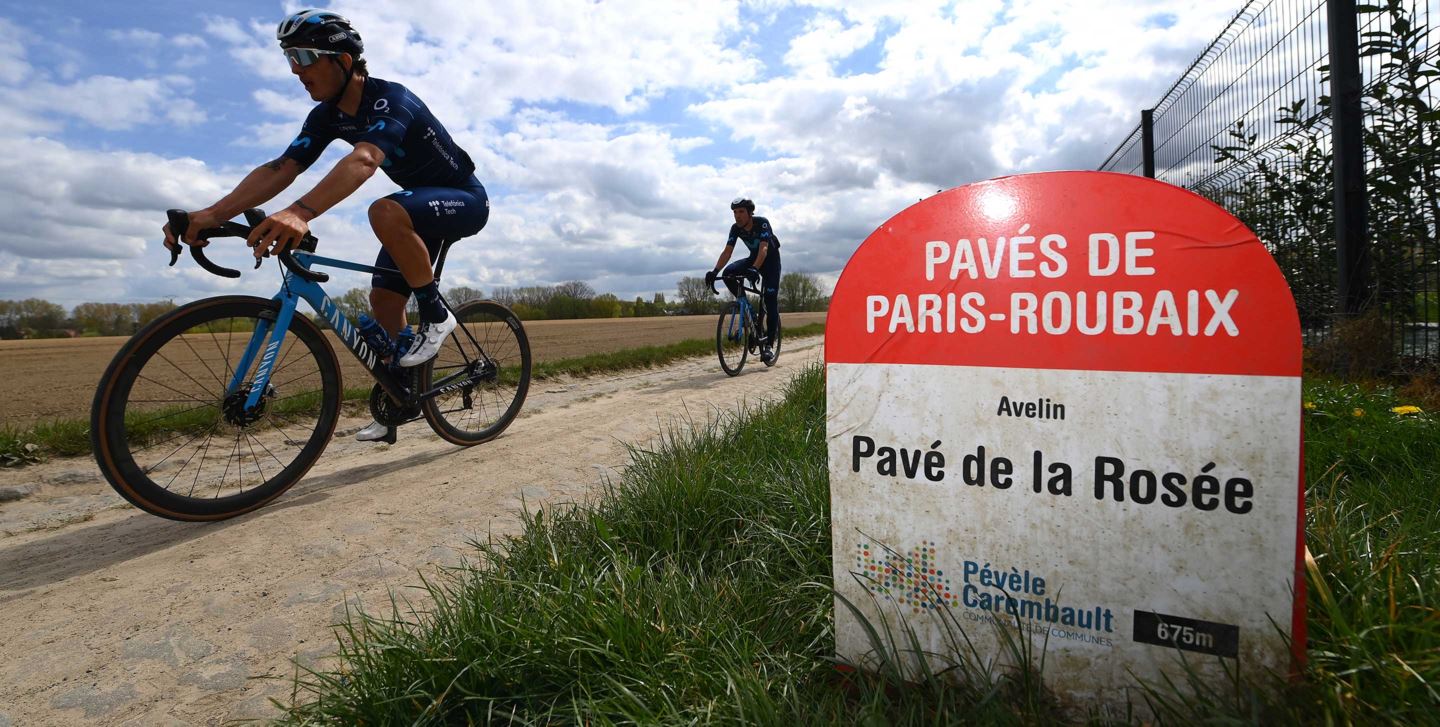 Photo by Getty Images
García Cortina is a really agile rider and that is a big bonus when riding on cobbled streets, narrow Belgian climbs or roads packed with people on both sides.
"I have the ability on the bike. Last year with the rain it was so slippery in Paris-Roubaix and you have to be able to handle the bike. It's not easy getting to the front before the sectors or the climbs in Flanders. It's rock and roll every day. Something happens every minute or hour. Crashes, Crosswinds, Cobbles. You really have to love it."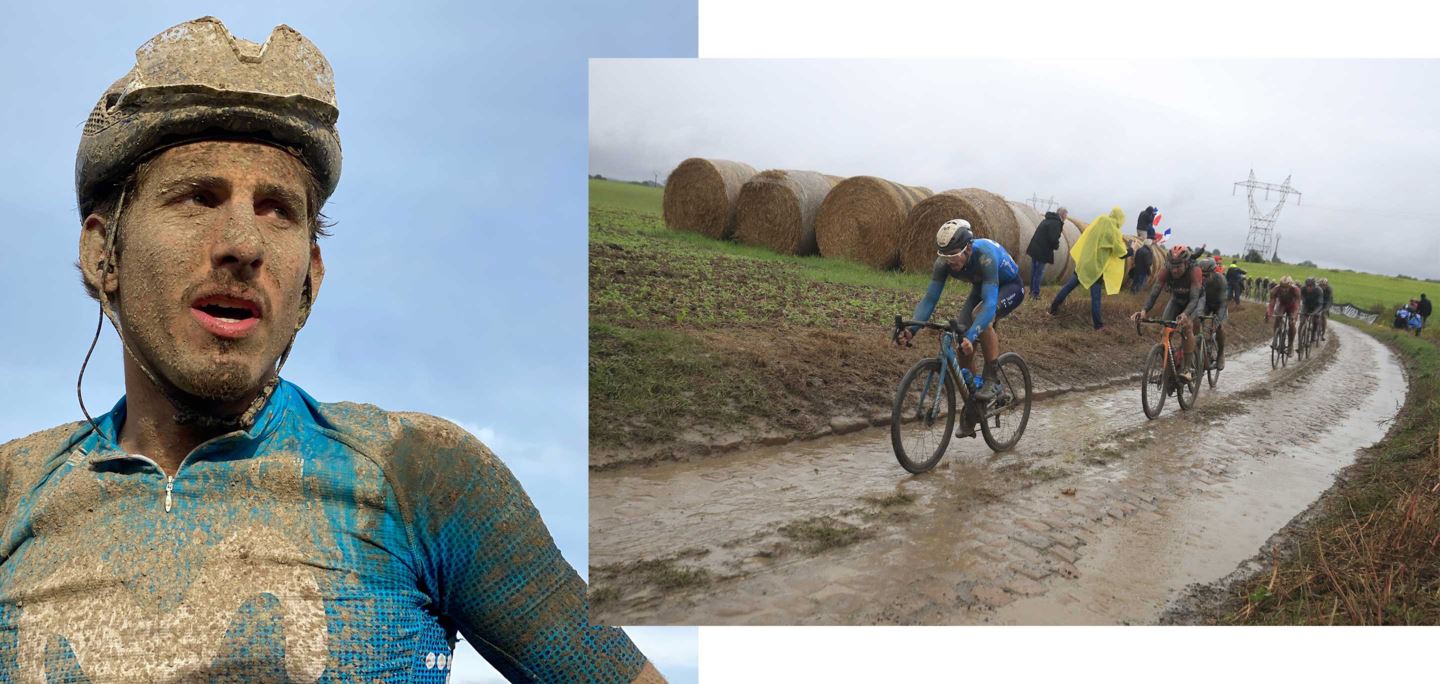 Photos by Getty Images.
A few years ago, there wasn't a lot of interest from the male riders on Movistar to do the northern Classics. Imanol Erviti was the exception to the rule, riding to a seventh place in the Tour of Flanders and a ninth place in Paris-Roubaix in 2016, both from the early breakaway.
"Imanol is a bit of a legend with all the experience he has," García Cortina praises his teammate. "This year we have a really strong group of young riders with Matteo Jorgenson (USA), Mathias Norsgaard (DEN), Juri Hollmann (GER) and Oier Lazkano (ESP). Oier will discover the races for the first time but he is very strong. We all love these races and that's the most important thing. If you don't enjoy it, you will never love it. If you really don't want to be on the cobbles, it makes them even harder."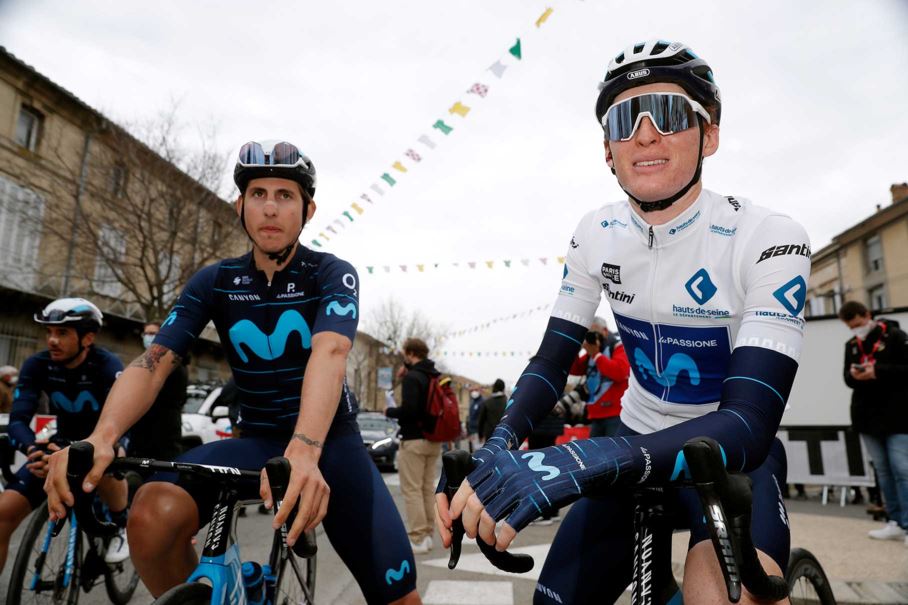 American youngster Matteo Jorgenson is a key part of the Movistar Classics squad. Photo by Getty Images.
His friends at home in Asturias or his second home in Andorra don't think he is 'loco' to want these races. They are all like-minded.
"They also love the alternative events like I do. A few years ago, I did some fixed gear races and even won a Red Hook Crit in Milan. It's a bit of a different lifestyle where you travel the world, race, have a beer and a BBQ. The participants in Red Hook are not all professional riders. We are all there to have some fun. I love hanging out with people from all over the world, both in road racing and fixed gear racing. Many are still friends and maybe they are 'loco' too for racing without brakes?" he laughs.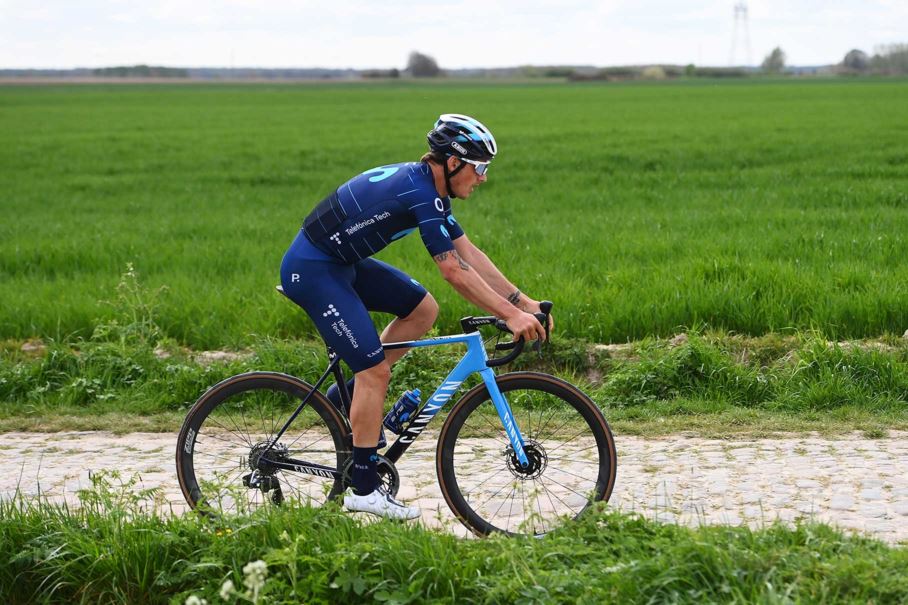 Photo by Getty Images
Before he ever embarks on fixed gear racing again, or enjoys a beer and some grilled sardines after a surf in the water of the Atlantic Ocean, the now 26-year-old Spanish rider has one big dream.
"The best thing about my job is travelling around the world and seeing so many new places. We get to ride the bike for a job and that's great because I love that. That's already the dream. But I have one big dream and that is Roubaix. In the last years I had so much bad luck so I hope that sometime soon I have a Paris-Roubaix without any problems. Then let's see what will happen."