When you talk about TIME MTB Pedals, you must start with ATAC. In 1995, TIME remade its mountain bike pedals through a new method called ATAC (Auto Tension Adjustment Concept). ATAC technology evolved and improved over the years as the name stuck as an iconic MTB pedal brand. What does TIME MTB and ATAC have to offer you? As you consider your next pair of MTB pedals, here are five questions to consider:
What's your ride style or discipline?
TIME's MTB pedals are for MTB and more. The pedals are ideal for gravel and cyclocross, too. TIME's Pedal Guide is your starting point, sorting pedal models by riding category (Gravel, CX, XC, Trail, Enduro, or Downhill). TIME offers multiple models for most disciplines, with our premium pedals among the lightest in their categories. TIME provides a pedal for every ride style or budget. Pedals are easy to clip into with our double-entry design and are self-cleaning. Adjustable tension helps you fine-tune your ride.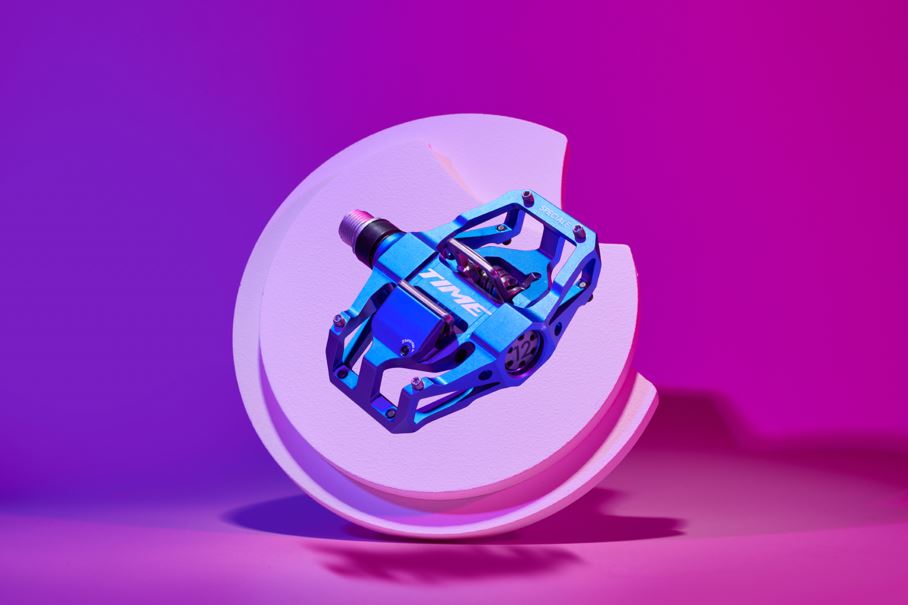 TIME SPECIALE 12
How does ATAC make MTB riding better?
Easy clip in—and out—is the starting point for what you need in an MTB pedal. TIME's ATAC tech, used across our MTB pedal lineup, delivers that and much more.
Tension adjustment: Available on many models (more on that below).
Easy clip in: A wide angle of positive cleat engagementSelf-cleaning: Open design clears mud and debris. As your cleat enters the pedal, the movement of the ATAC mechanism pushes out debris.
Freedom of movement lateral and angular: Reduces injuries and muscle fatigue. Swapping cleats left to right changes the release angle for improved personalization.
What tension adjustment do you want?
Tension adjustment is a personal preference, often influenced by rider experience and ride style. TIME pedals ship from our factory set at the lowest tension setting, position one on the ATAC XPRO. Position two provides moderate tension, and position three strong tension. We recommend that riders new to clipless pedals start with this setting before increasing the tension. Increased tension requires more effort to disengage from the pedal, while decreased tension requires less effort. The SPECIALE pedal has an adjustment screw on both sides.
What is TIME ATAC's place in MTB history?
TIME introduced its first MTB pedal in 1991 and its first version of ATAC in 1995. The pedals have gone through several iterations over the years while keeping the same basic retention system. Your cleats from 1995 can still clip-in to your pedals from 2023. The robust design of the early ATAC pedals have earned them quite the cult following. It is not uncommon to see vintage ATAC out on the trails to this day. In fact, their "bombproof" build and reliable retention have even made them favorites among bike messengers and fixed-gear cyclists spawning fan accounts on Instagram such as @atac.cult.
The robust design of the early ATAC pedals have earned them quite the cult following. It is not uncommon to see vintage ATAC out on the trails to this day.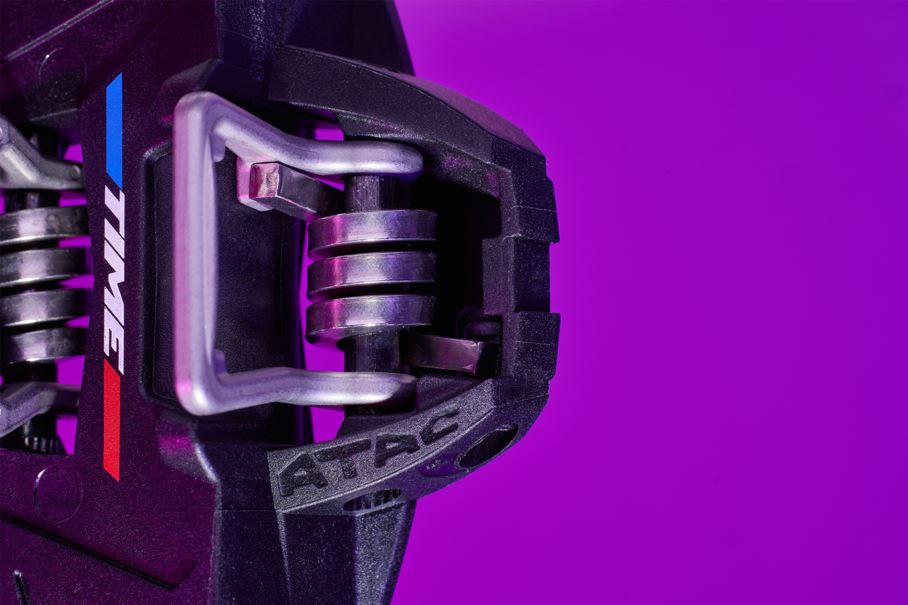 TIME ATAC
How do I install TIME MTB pedals?
Check out this video. The TIME FAQ page also provides answers to common questions about getting rolling on TIME pedals.
For information on TIME Road pedals, read New Pedal Day: Part I Road.
All Photos by Caleb Kerr