You work hard on the bike, whether you're plowing through freshly laid gravel or grinding to the top of a dirt climb. Your exerted effort is best measured by a power meter, which provides the information you need to take your riding to the next level. The Apex AXS crankarm power meter upgrade is a simple, cleanly integrated way to enter the world of riding with power.
With the power measurement unit hidden inside the DUB spindle attached to the non-driveside crankarm, this upgrade fits almost any bike and adds only 40 grams to the crankset. The lightweight aluminum arm measures left side power to calculate total watts with proven reliability and accuracy. Tracking and analyzing your output in watts will allow you to better understand your baseline fitness and improve upon it.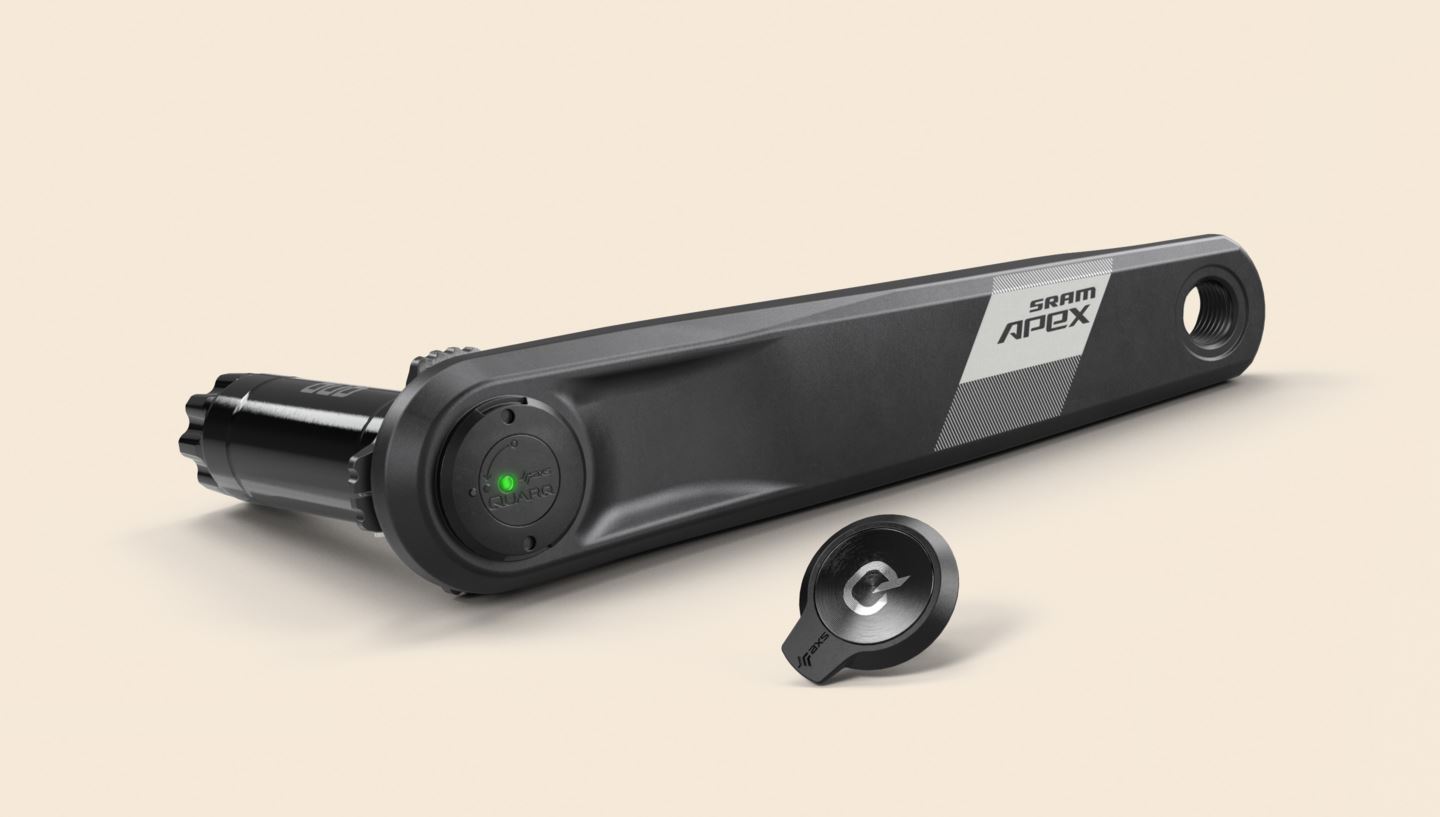 So how do you get this spindle-based upgrade on your Apex bike? Simply swap out your non-drive side crankarm to an Apex AXS power meter crankarm by following these steps:
Turn the 8mm hex bolt on the drive side arm counterclockwise until the drive side arm comes off.

Pull the non-drive side arm and spindle out of the bike.

Pick up your new Apex AXS power meter upgrade arm, grease the spindle, and slide it into the bottom bracket.

Install your drive side crankarm by torquing it to 54 Nm and set your preload.

Open the AXS App and connect to your power meter to complete setup.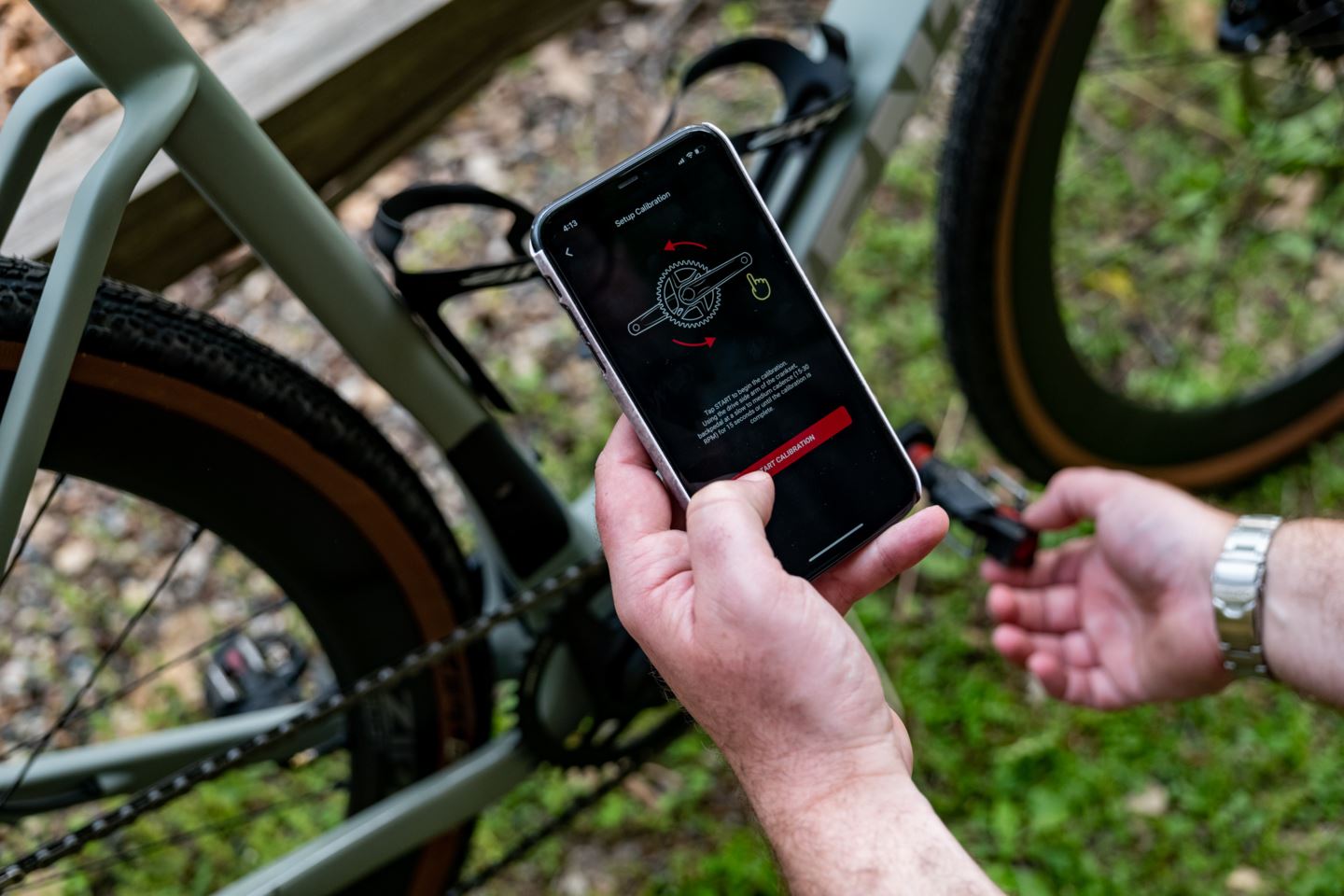 You'll ride for 400+ hours before needing to replace the AAA lithium battery tucked inside the spindle. Check the battery status by waking the power meter with a half backpedal. A green LED means you're good to go. If you see red, it's time for an easy battery swap:
Remove the battery sled from the spindle with a quarter turn using your fingers or a spanner wrench.

With the sled out, replace the battery with a new lithium AAA in the proper orientation.

Slide the sled back into the spindle, tighten it with a quarter turn, and get back on your bike.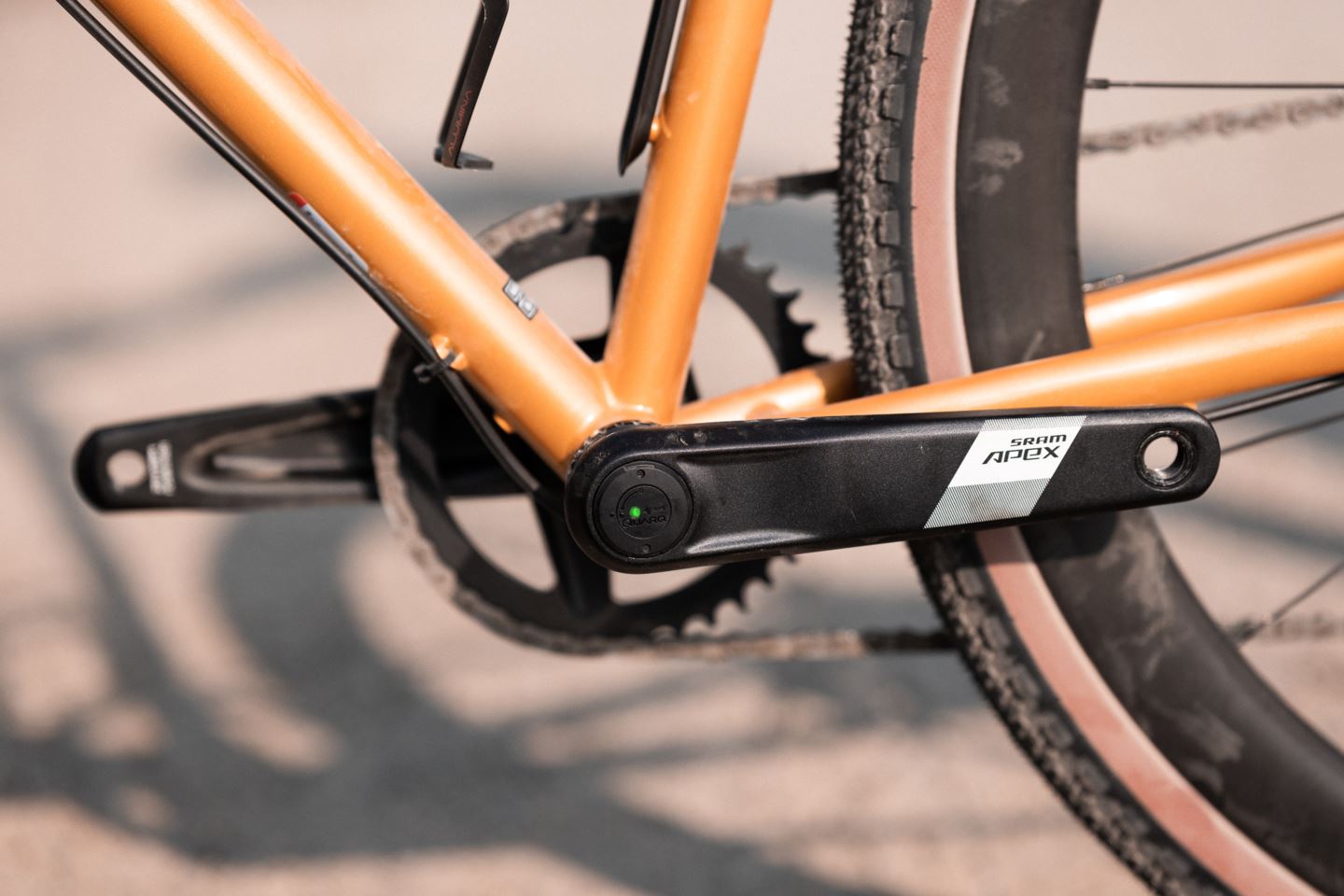 Once you're done riding, it's time to dive into your power data. Get even more out of your power meter by using AXS Web to analyze your ride. This web tool is designed to help you better understand and improve your experience on the bike by collecting and displaying ride data uploaded through your bike computer. Just connect AXS Web to your Hammerhead, Garmin, or Wahoo account to automatically populate your power numbers in ride reports sent to your smart phone for easy analysis.