Jack Aitken's hobby and profession have the same goal: speed. The U.K. native is an up-and-coming race car driver. He made his Formula 1 debut in December 2020. Zipp ambassador Jack uses cycling for training for the rigors of motorsports. But the bike also offers him an escape from life's pressures and a way to build friendships. Jack has visited SRAM Indy and even participated in the site's annual Zipp 5k running race.
For 2022, Aitken again will be a Williams F1 Reserve Driver as well as race the European Le Mans Series in LMP2 cars and GT3 racing with Lamborghini, in Europe. Learn more about how cycling has a passion and purpose for the bike:
Race photos © Williams Racing
Where did you grow up?
I grew up in London, in the U.K., until I was about 18 or 19, and then I moved up to Oxfordshire, where the motorsports community in the U.K. is based.
What is your athletic background?
My athlete background is a bit mixed. When I was younger, I was very small and skinny, which usually doesn't bode well for most sports. I didn't get on the school team that often for anything. Then I discovered racing and karting, and I did well because I was light and small. That grew into what I do today. I've always been competitive, so I've always done lots of different sports. I'm just not very good at a lot of them. But cycling is another place where I've found my size to an advantage. I also love to run, and I love trying out high-intensity workouts in the gym.
What are you most known for?
I'm probably most known for making my Formula 1 debut a year-and-a-half ago in Bahrain with Williams Formula 1 Team. I'm what you call a reserve driver, which means that if one of the team's drivers can't race for whatever reason, they have a person who will replace them. That means I also do a lot of testing for the team with the car, developing it. I do my racing as well in Endurance and places like La Mans. I've been part of Formula 1 academies and young driver's programs for five or six years.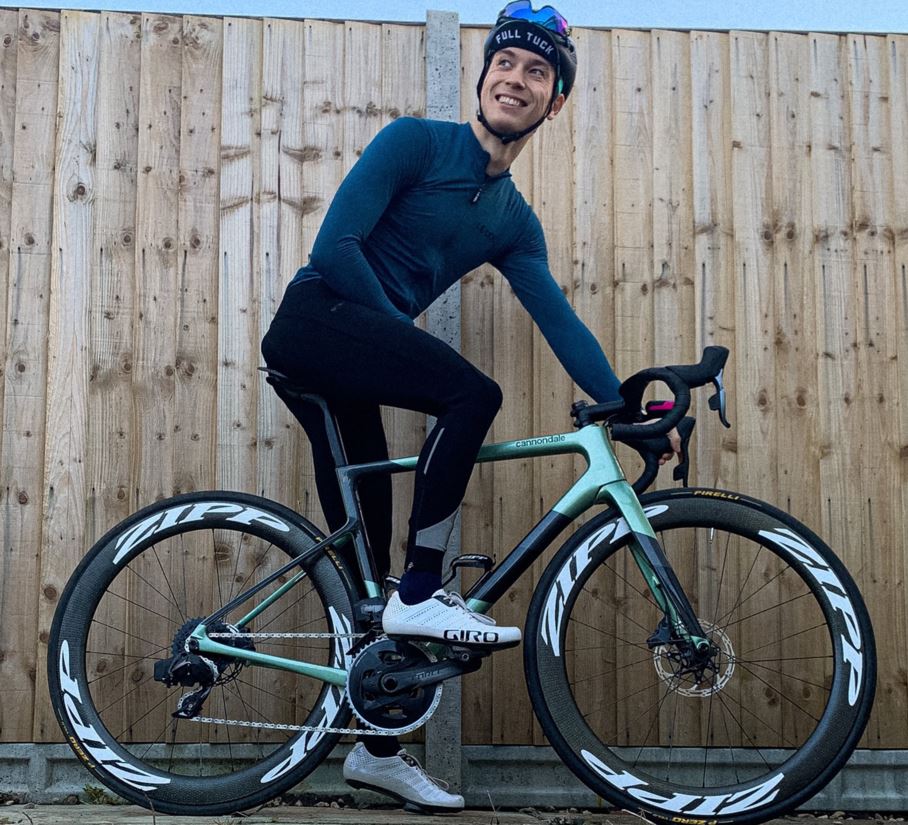 How did you get into cycling?
I was mainly a runner before I got into cycling. It was a combination of things because I had never looked at it as a sport that I was interested in until I started having problems with injuries running. Cycling, being low impact, was an option for me. Around the same time, I was gifted a bike from a racing team to train. I didn't click with it. I was still living in London at the time, and it wasn't the easiest to get out. About a year later, I was taken to a training camp with some other drivers to the south of France. That did the trick! The sun, good food, and good roads, and I was in love with it.
What does cycling mean to you, how does it fit into your life?
Cycling for me is a hobby. That's a clear distinction that I make. Although it's very time-consuming, I do find myself drifting off and thinking about what parts I can fit next on the bike; it's really to supplement the day job and make sure I'm fit enough to drive in whatever conditions and never tire. It's great for that, but also, it's great for allowing me to disconnect and socialize.
My biggest circle of friends where I live are all riders. Being able to do something completely away from my job is valuable. I try to keep that time sacred.

–Jack Aitken, professional race car driver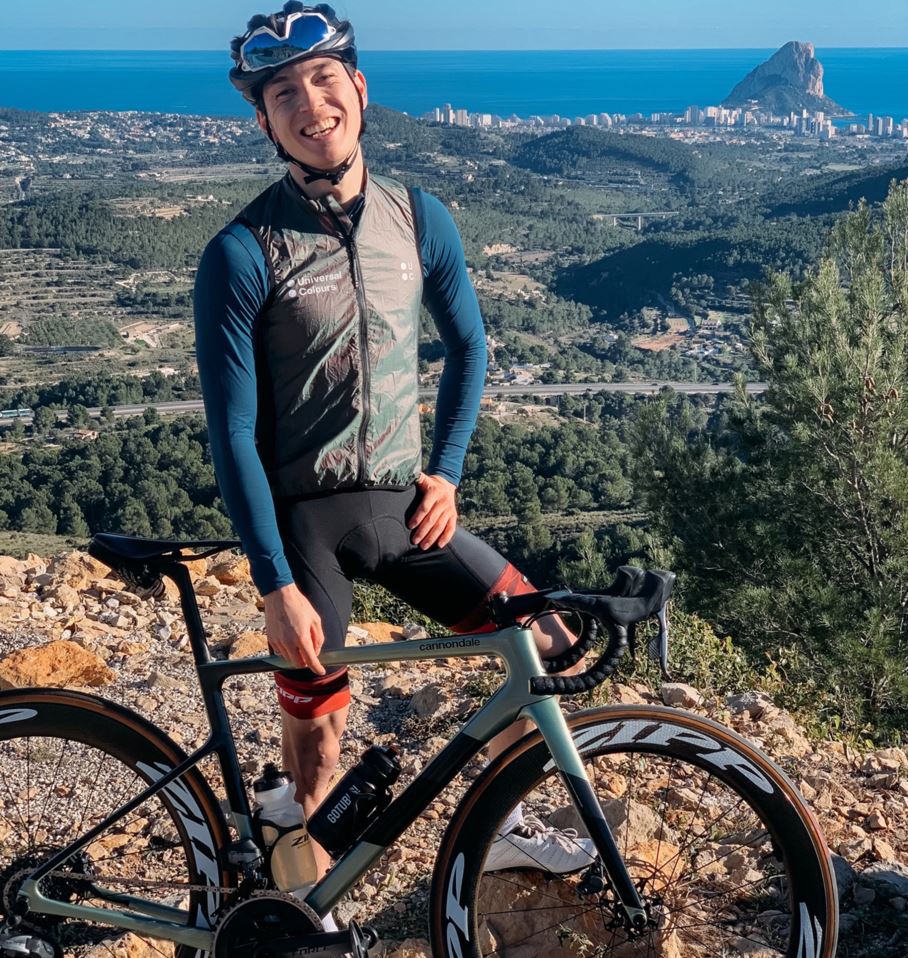 What is your favorite bike right now and why?
For the last few years, I've been riding the Cannondale Supersix Hi MOD with Force AXS groupset and Zipp 404 Firecrests. It has been incredible. It's allowed me to do pretty much any kind of riding under the sun, all the way from doing my local club 10-mile TTs, which are popular in the U.K., doing a crit or two, all-day epics in the mountains in the Pyrenees. It's comfortable; it holds speed well. The 404s make a great sound as well! I have just taken delivery of a Cannondale SystemSix with a custom paint job and Zipp 454s. I have a strong suspicion it will take over (as my favorite bike)!
What is your go-to coffee (or drink) order?
Probably a cortado. I'm a milky coffee guy, so I tend to struggle to order an espresso. It seems a little sad to me (laughs). I'm also a cake guy, so I will make the café stop a little bit longer.
What is your favorite pre/post ride meal?
I hope my trainer isn't reading this, sorry Pete. My pre-ride meals are usually something like a can of baked beans or whatever energy drink I didn't finish from the previous ride because I'm always in a rush and late and need to get out the door. Post-ride meal, I try to make a proper meal. I sometimes will have a recovery shake, a glass of chocolate milk, and a nice ham and cheese sandwich or something.
What is the hardest thing you have ever done on a bike?
This is a hard question. Like a lot of people, I've had a lot of hard days on the bike. Some were just through my own foolishness trying to do too much, others because I was trying to achieve something. One training camp that I did a few years ago, a group I was with went from the west coast of the Pyrenees to the east coast. I got far too excited on the first day and set all kinds of power PB (personal bests) and had a great time and woke up the next day in the worst state of my life, it felt like. My legs didn't want to move. I was sleeping and didn't want to get out of the café when we stopped. Going up a 5 or 6km climb, it just broke me. I had to stop and walk. I was questioning myself as an athlete as I walked up that hill next to some cows! But that's what makes the good days on a bike even better because you feel like you've just come a long way and done something.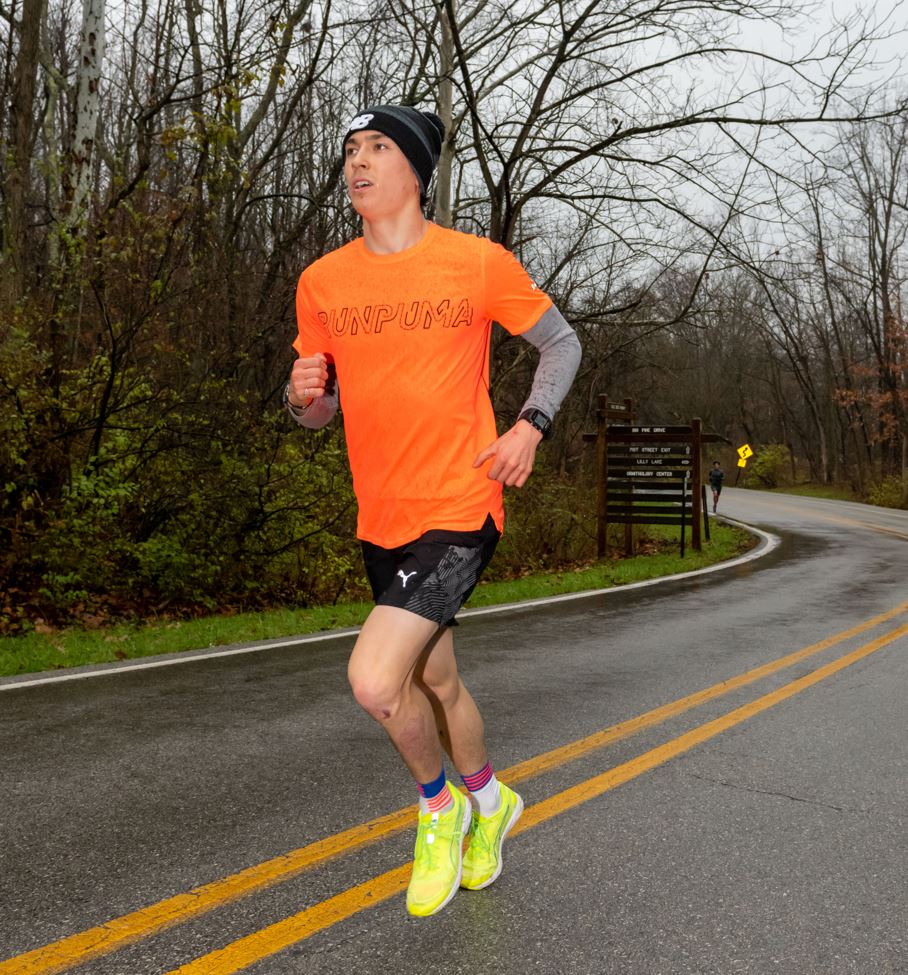 How do you take care of your mind/body off the bike?
In one sense, I'm quite lucky. I have to stay fit in ways other than being fit on the bike. I have to do strength training in the gym. I recommend it. When I'm not doing my training in the gym, I notice it on the bike. I'm less resilient. I do pick up injuries more easily. I do running for loading of the body and an impact sport. I try to stay on top of my stretching because I suffer more than most from tightness. Being a racing driver, we tend to suffer from being stuck in those very tight cockpits.
Do you prefer to ride solo, with a friend, or in a group?
All the above! If you took away any of those options for my riding, I'd be really sad. There are days when I love to go out by myself and be with my own thoughts. It's so therapeutic. I spent way too much time looking at my phone, and that's a great way to get away from it. Equally, the social side of cycling is something I love… doing those rides on the weekend where it's not really about fitness; it's about being with people. And sometimes you have that one friend you like to ride with and set the world to rights, and ever training partners where you can get down to serious business and push each other.