Words by José Been
Race photography by Balint Hamvas
Thibau Nys, the reigning junior world cyclocross champion, joined the Telenet Baloise Lions elite team this season. In his two seasons as a junior he finished outside of the top ten only three times. Only 17 years young when the season started, he hoped to ease into the pro ranks via the U23 category. However, the strict COVID-19 regulations Belgium imposes means most U19 and U23 races are cancelled for the foreseeable future and Nys is forced to join the seasoned pros in the mud and the sand.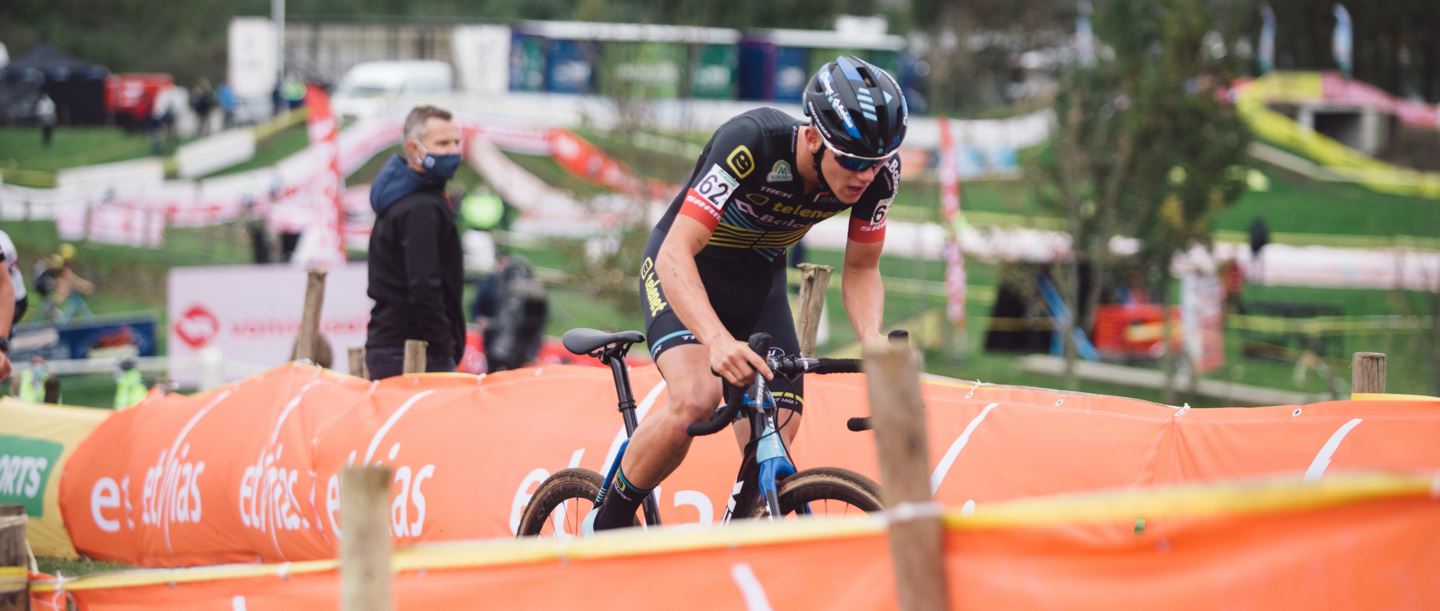 "It's mentally hard. I won't lie about that. I have to be patient. The people around me are very patient and I don't really notice how the public feels. When I am at the start there are expectations. That won't change ever again but I have time and lots of it. I first and foremost have to learn to be patient myself and that's not always easy," he says from his home in Baal, in the north of Belgium.
Due to the new lockdown Belgium entered in early November, Nys spoke on the phone with us.
"It's funny because my friends outside of cycling have a tough time in this lockdown now that many things are closed and they are home most of the time. I am used to it. I tell them this has been my life for a while now. Training and then spend the day on the couch. Maybe they should buy a bike too," he laughs.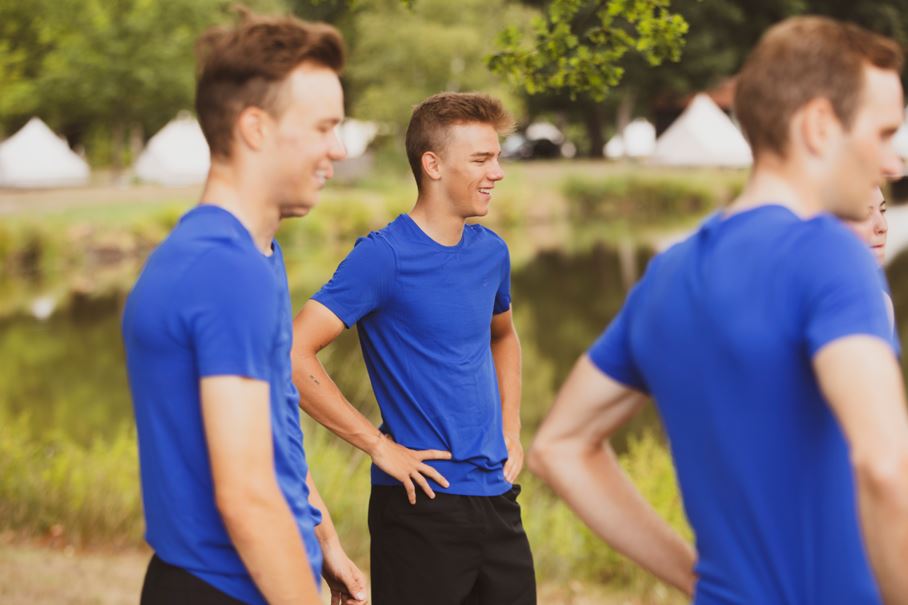 Thibau Nys is almost the youngest in the elite category this year. His teammate Ward Huybs is a few days younger. Nys is 18 on November 12 and faces a weekly uphill battle against the top pros in the elite category.
That isn't easy. These top guys did many miles on the road this season and have more speed and more stamina than I do. On some courses I can match that with my technique and explosiveness.
"I must say that being able to keep up the top pros like I did in Kruibeke where I was fifth gives a huge morale boost, maybe even more than winning many races like I did as a junior. I have to fight harder so the reward feels bigger."
Thibau Nys is part of the Telenet Baloise Lions team. Toon Aerts, Lucinda Brand, Lars van der Haar and Shirin van Anrooij are also part of the team managed by multiple world champion Sven Nys. They ride Trek Boone frames with SRAM RED eTap AXS HRD 1x drivetrains.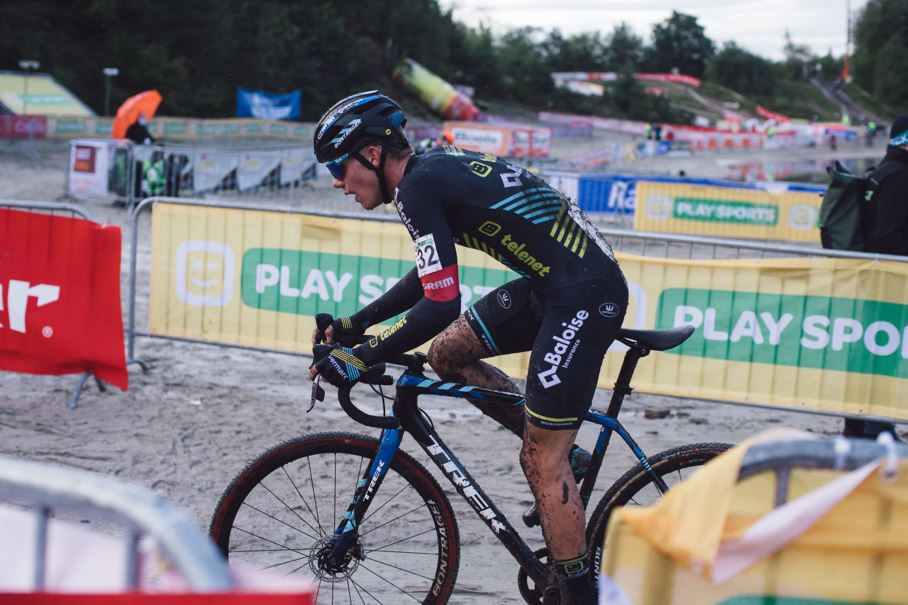 "We are really a team and talk a lot with each other at training and races. It's not that because Toon is the best rider on the team, I learn the most from him. I also learn things from guys like Nicolas Cleppe or Jim Aernouts. If they learn from me too? I don't really know," he says in a shy voice. "Maybe they do yes but I never really asked them," he says with a smile.
He is a Nys, with a lot of expectations piled on his young shoulders. But Thibau Nys is remarkably down to earth. He is more mature than most of the 18-year-olds in this world and expresses himself intelligently and eloquently.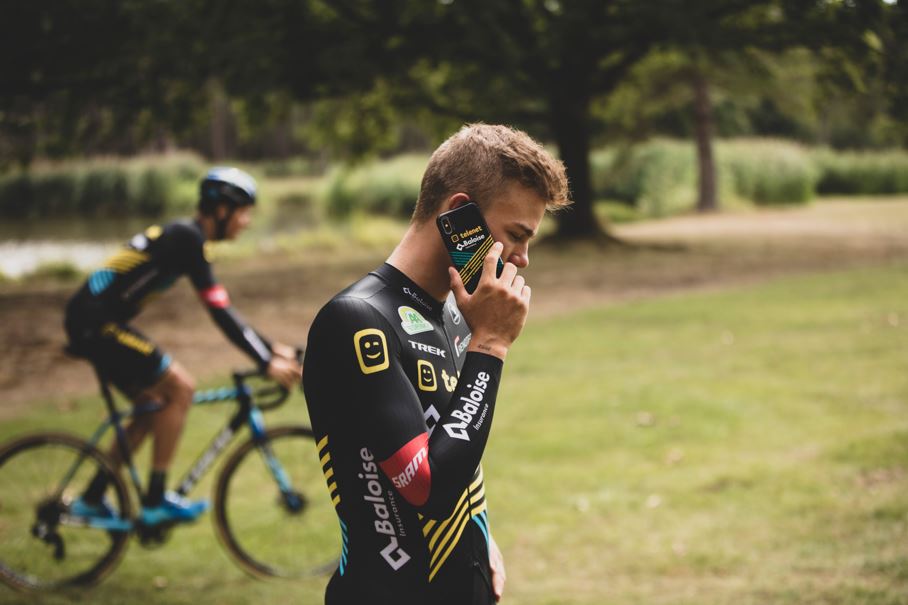 There will always be expectations where I ride but that's okay. The expectations I have from myself will always be higher. That motivation comes from within me. That's a big thing for me to learn, to manage my own expectations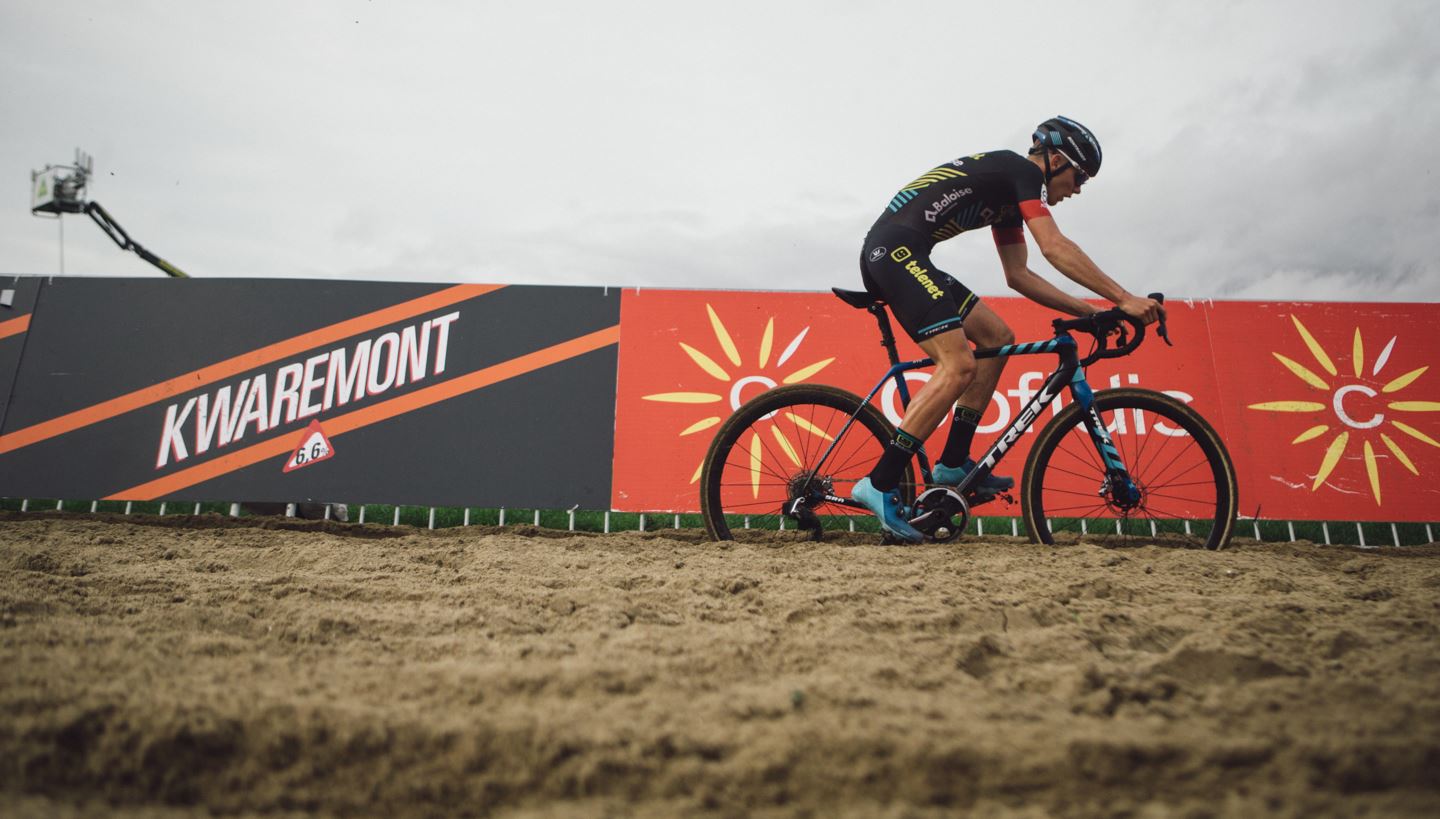 "These past few weeks have been hard. I started well with that fifth place in Kruibeke but then it became harder. I discussed with my trainer to rest more. Normally I would train more to catch up, especially now that we have fewer races, but I am spent after every race because I race with the pros. I just have to give everything I have in every race I do. I haven't touched my bike for two days now which is a funny feeling."
Unfortunately for Nys he just had another weekend of mandatory rest. He didn't take part in one of the only U23 races planned for this season: the European Championships in Rosmalen, the Netherlands. The Belgian federation decided to only send elite riders across the northern border.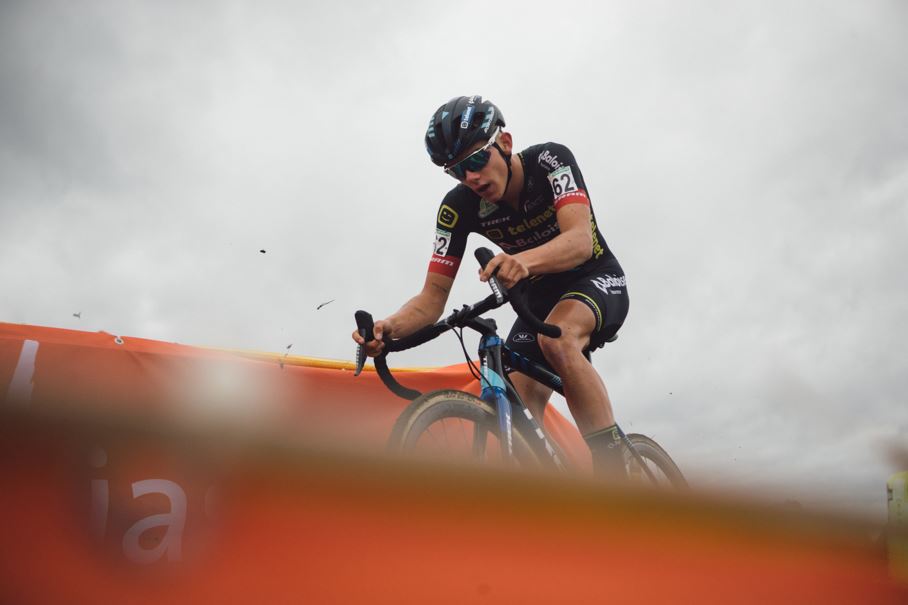 "It's a shame because that was my first goal of the season. My next goal is the UCI World Cup in Tabor because that course suits me well. I do well on courses that are fast but also have a little bit of elevation. Tabor has always been one of my favorite races, just like Namur. I can do well on many courses but have to be patient and grand myself time to catch up. We are doing everything right. Patience is key in many respects this season because it's also hard to plan anything. It's just the way it is," he admits realistically.
Nys hardly did any miles on his road bike in junior races this curtailed season because he wanted to focus completely on the upcoming cyclocross season. He also left his mountain bike in the shed but has big ambitions in that discipline.
"I really want to explore mountain biking. It's not that because I am technically a good cyclocross rider, this goes for mountain biking too. You see that even the best of riders like Mathieu van der Poel needed two years to adjust. It's a great world and I can't wait to explore places like Lenzerheide. The atmosphere there is next to none," he says with the biggest of smiles on his face.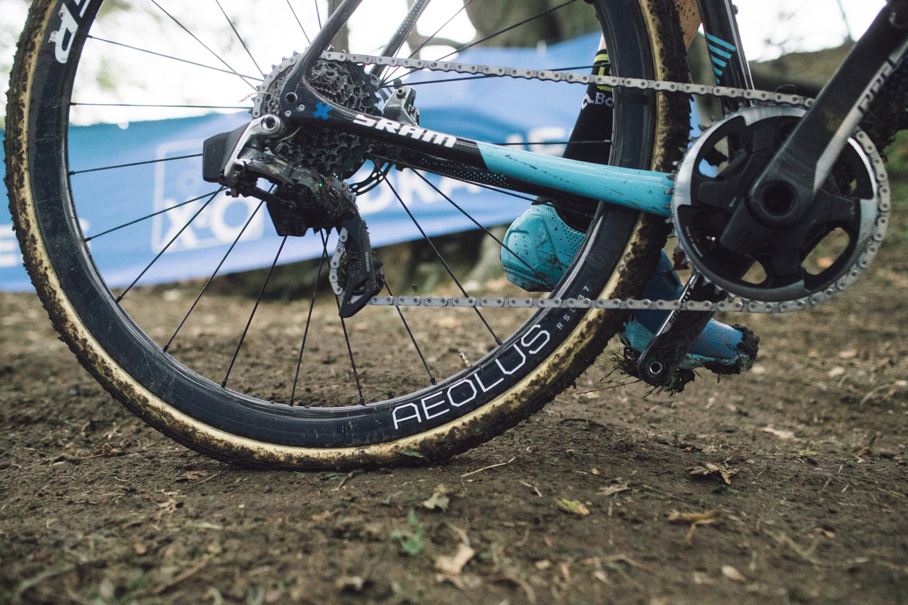 Belgium is the place to be for cyclocross, but Nys would love to see the scene become more international.
"There is a lot of talent in Belgium but we also have the opportunities and the infrastructure for riders to make it in cyclocross. You see in the junior and U23 ranks there is a lot of talent in Italy and France and Switzerland among others. They come over here to race the World Cups. Unfortunately, most of these riders opt for another career. They don't want to be in Belgium all winter I suppose and choose road or mountain biking then."
Thibau Nys has a huge inner drive to become better. He knows what he can and wants much more than comes with his youthful age. Learning how to lose is also part of the sport.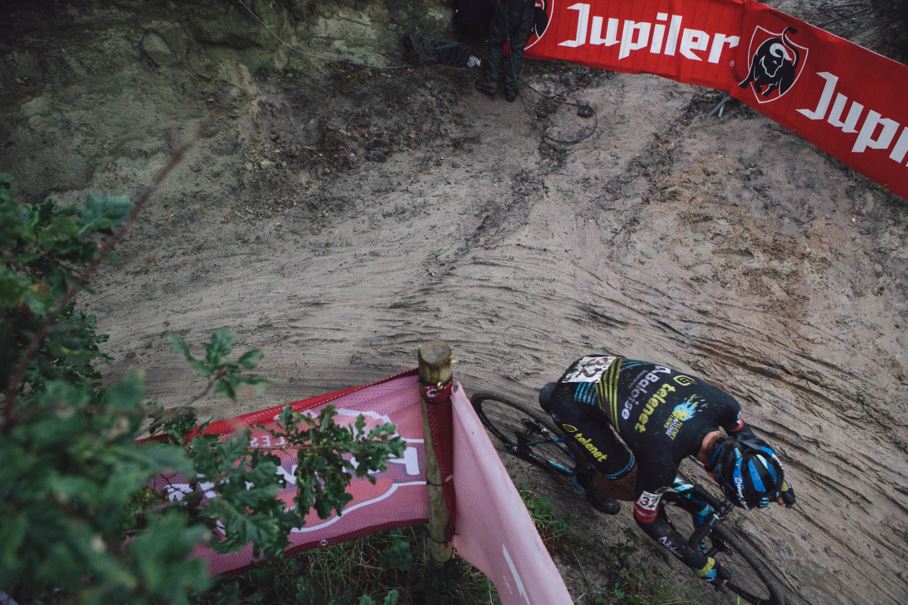 "The technical team supports me so well in everything I do. They make sure my bikes are okay. On race days I leave all the equipment to the crew. I know they will do a great job. It's important to rely on good people and on good equipment. So far none of these two have ever let me down – knock on wood. No matter how hard the course or how challenging the circumstances, it always works. That gives a mental boost as well."
Nys rides a Trek Boone with SRAM RED eTap AXS HRD 1x, changing between 44 and 46T chainrings and 10-28 and 10-33 cassettes depending on course conditions.