Youth + Glory: Season 2 Episode 2
World Cup racing may be starting later than usual, but the RockShox Trek Race Team is already hard at work with their first team camp and race of the year in Tarouca, Portugal. Take an exclusive look as Vali and Tegan find their groove and prepare for their upcoming season in the latest episode of Youth + Glory.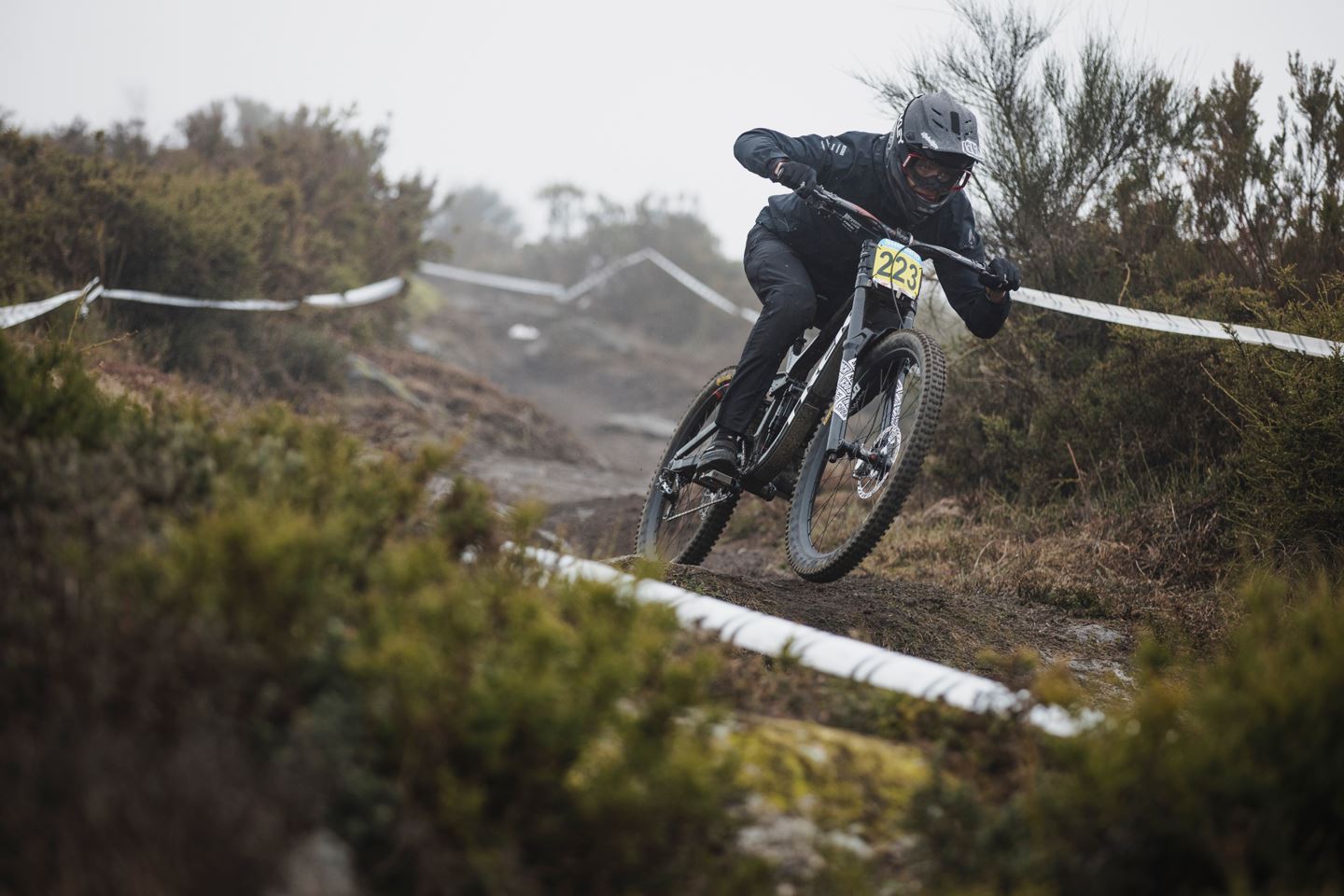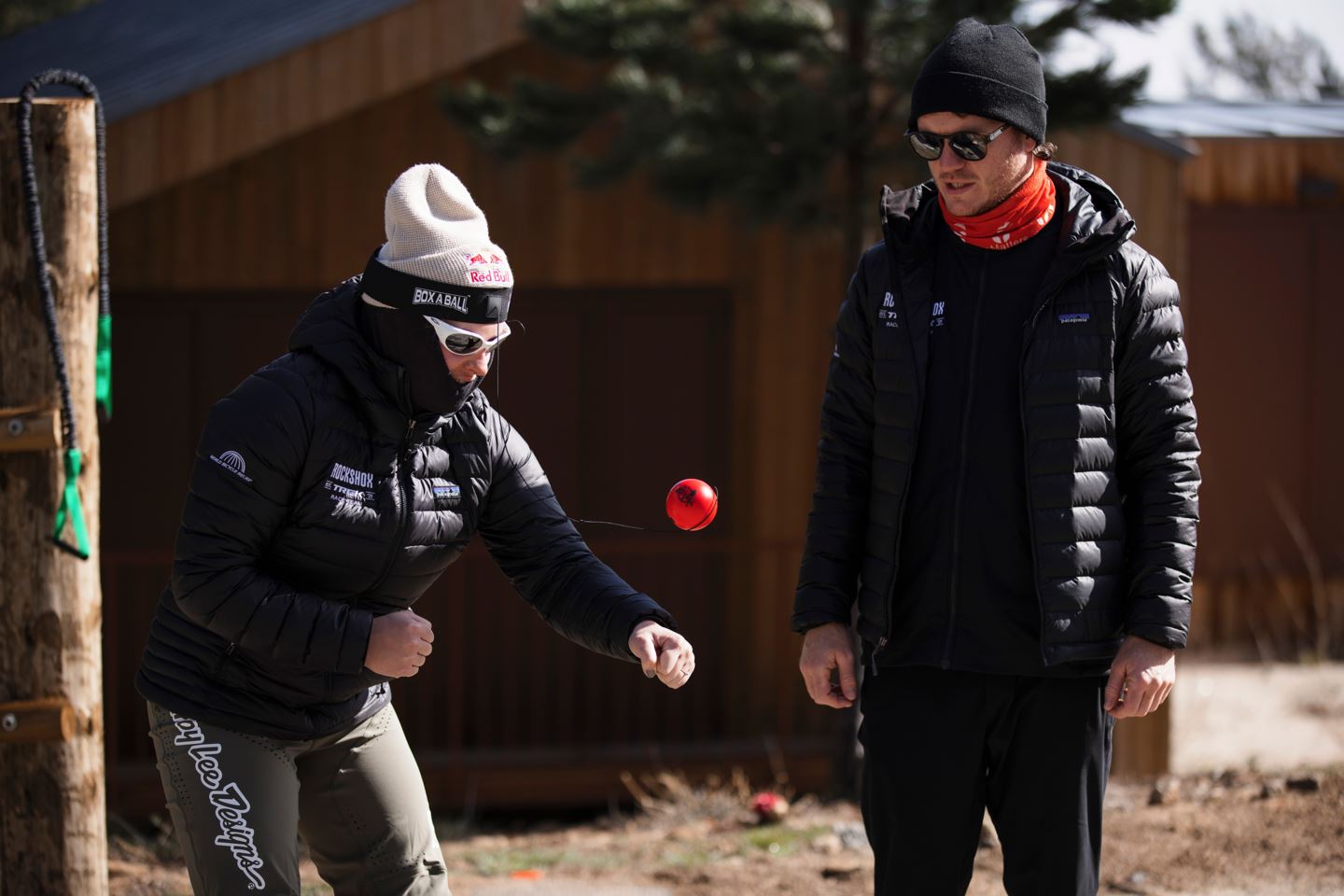 Dad Cams, Speed Shades, and Podiums in Portugal
Vali and Tegan wasted no time getting down to business at Downhill de Tarouca - Portugal Cup DHI, February 25 – 26. Vali was fresh off of skiing pow in Japan and Tegan barely put his snowmobile away before flying halfway across the globe from British Columbia, but with their first race of the season on deck, the two were eager to ride, practice, and test with the whole team. Winter held its icy grip with freezing temps and icy conditions on practice day.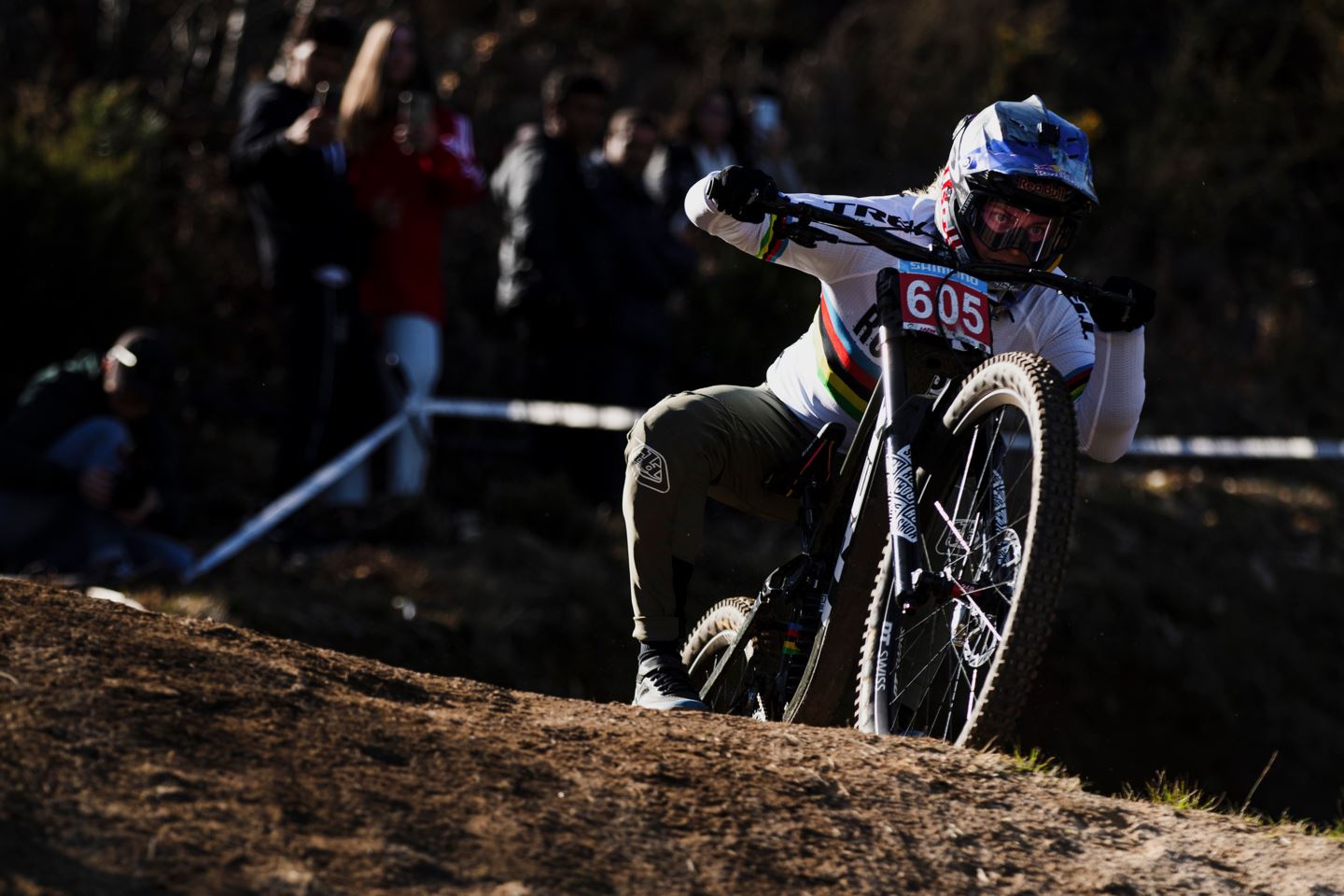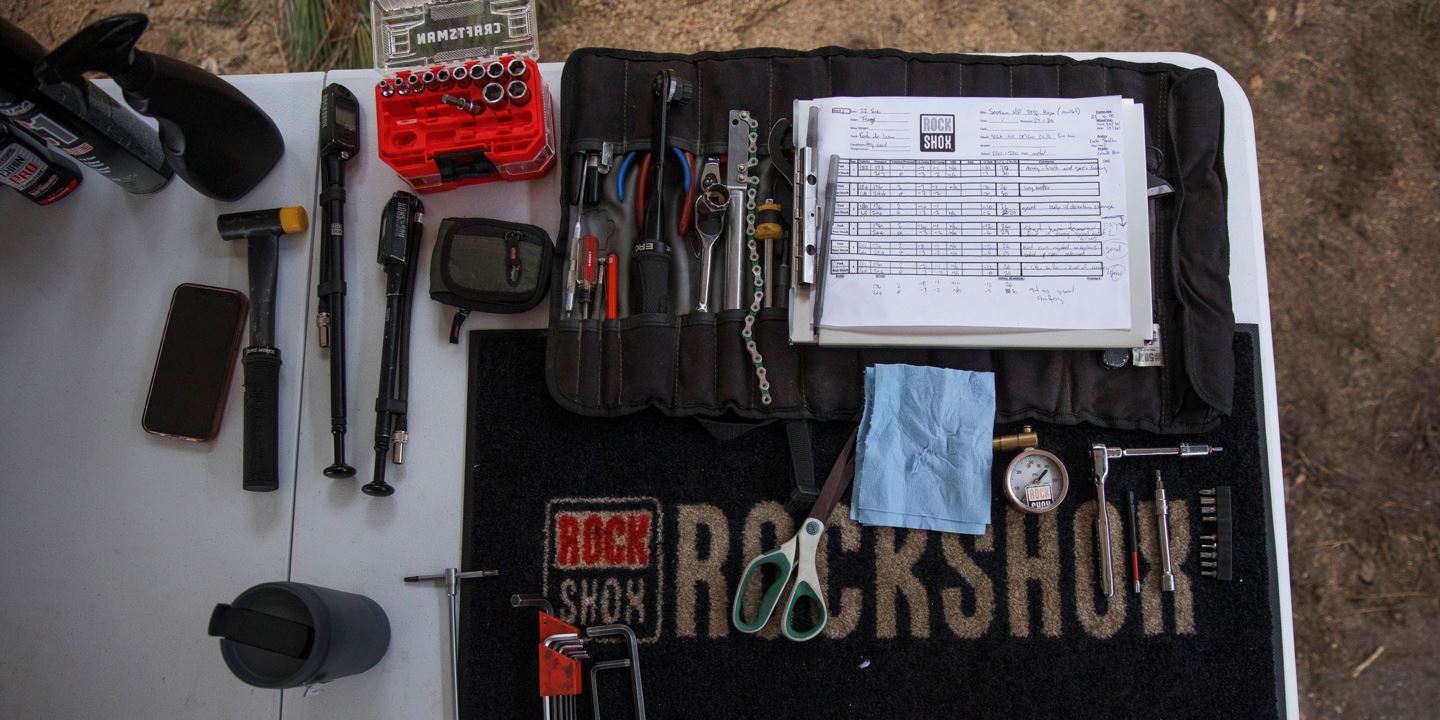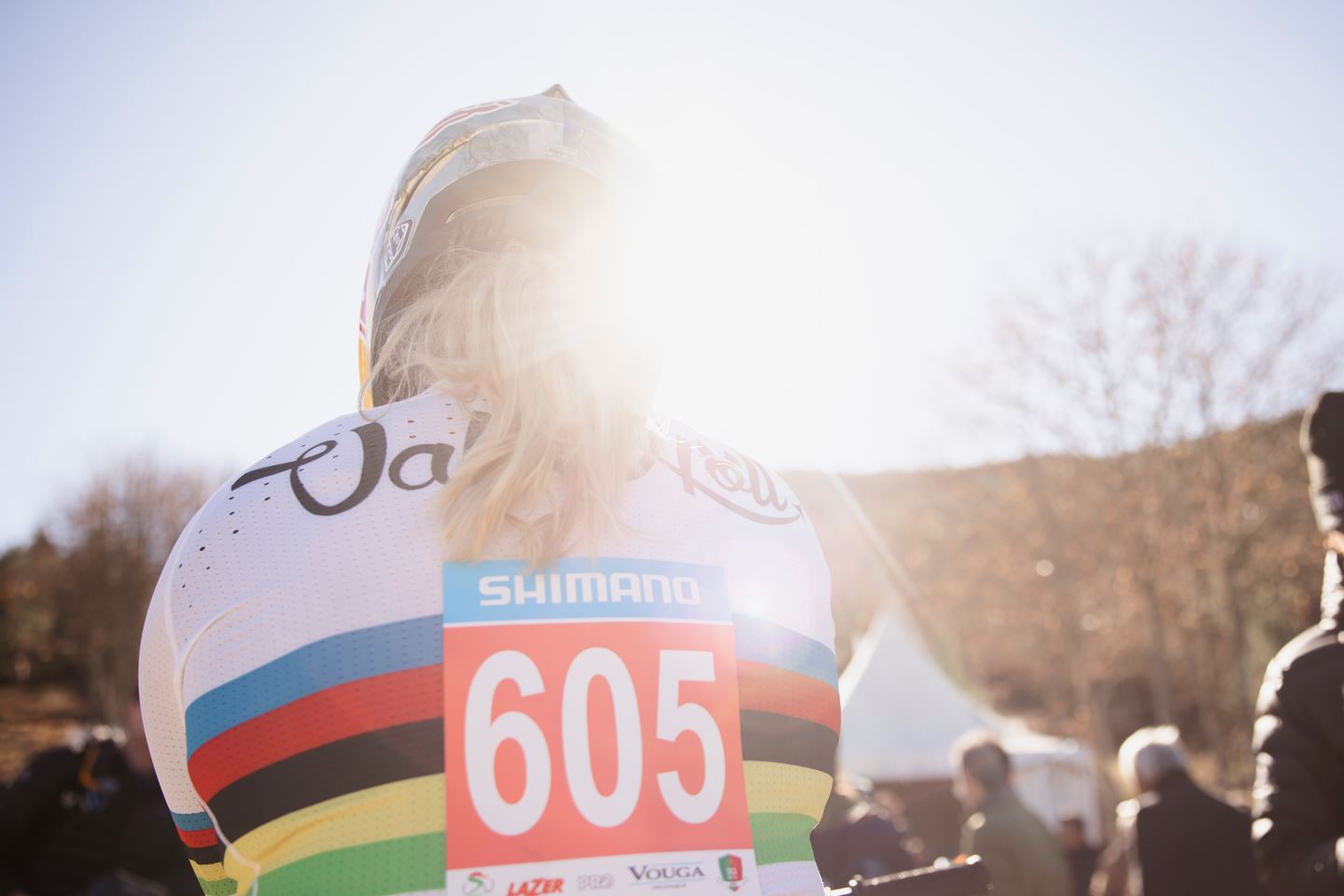 Donning the rainbow stripes for the second race in her Elite career, Vali put down a swift and clean run to take P1 for the Elite Women by more than eight seconds over the field.
Tegan secured P3 in a highly competitive Junior Men's field, just two seconds off the winning pace. The work now begins for Vali and Tegan with a couple more days of back-to-back runs to tune their bikes and suspension settings for the upcoming season.
Vali - P1
Tegan - P3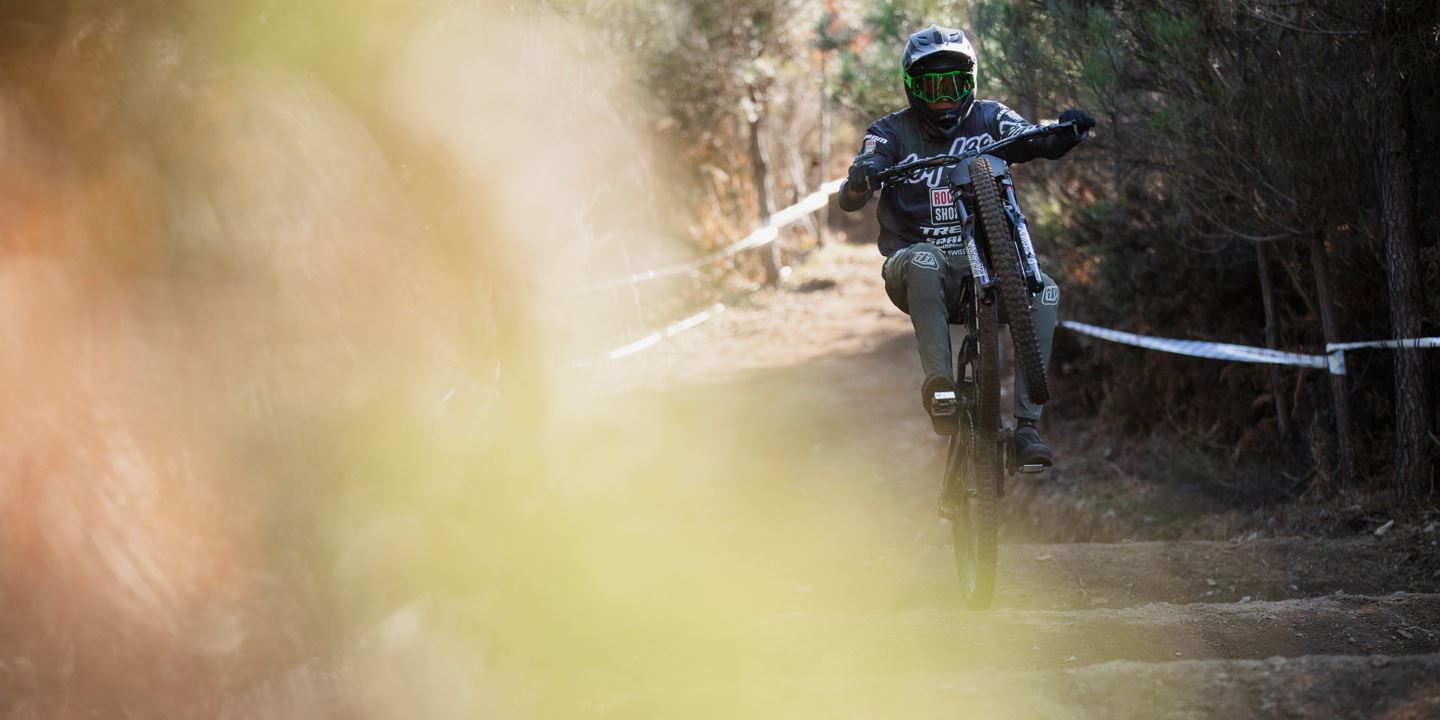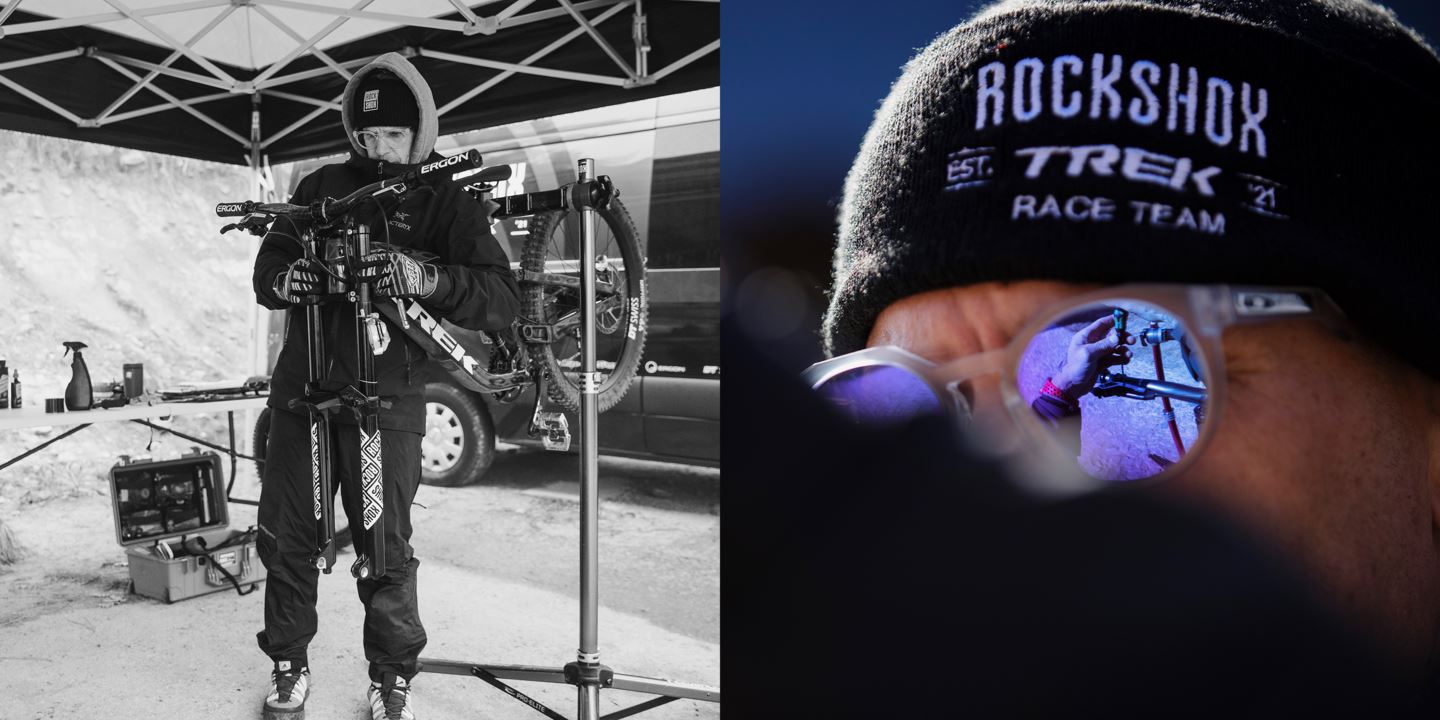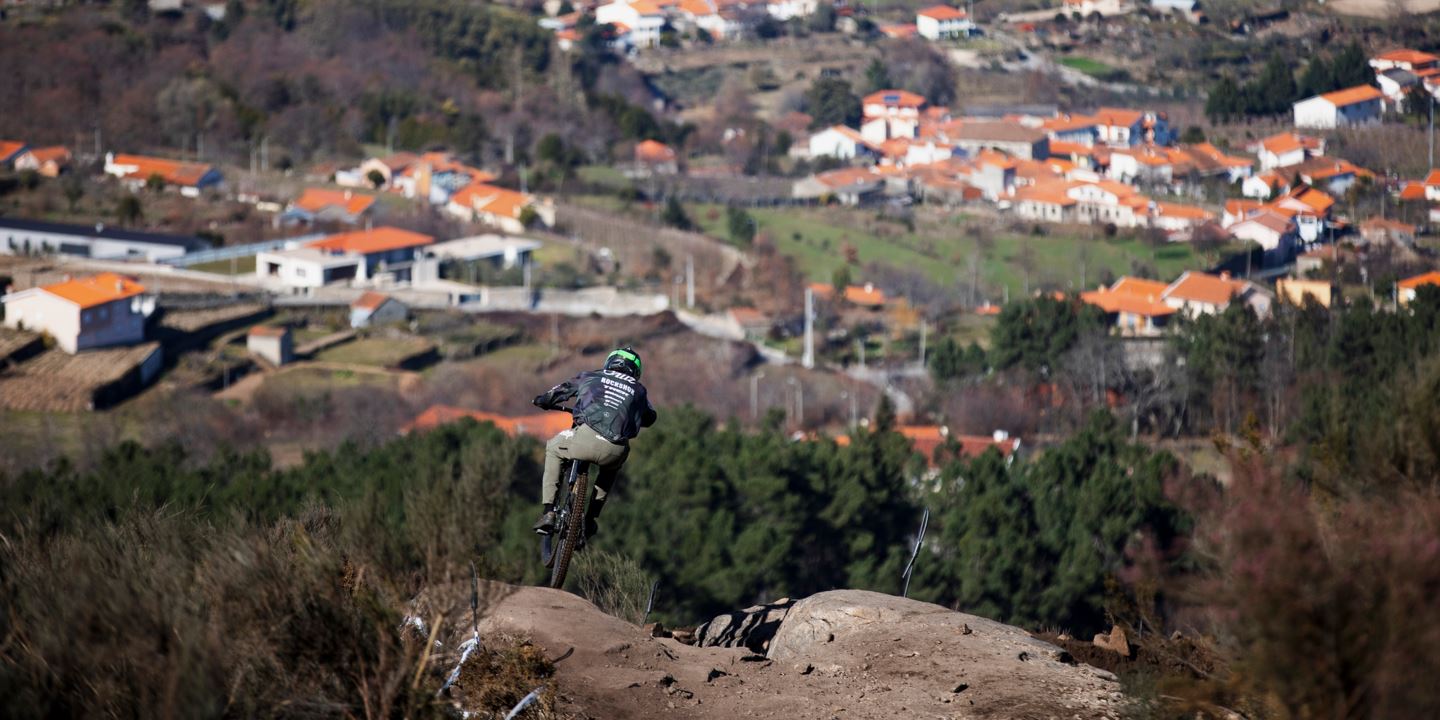 Tegan's biggest strength coming into this race season is having gotten some big races under his belt last year. He really took to heart what he needed to work on over the winter, and he's done that.

–JT Evans, RockShox Race Team Mechanic

Racing at the World Cup level comes with an astute dedication to the testing process. As Vali and Tegan have progressed in their riding careers, so has their ability to push their bikes and provide feedback to fine-tune settings—allowing them to go faster and feel more stable and balanced on different race tracks.

Mat Gallean has worked with Vali since she was a Junior racing at the World Cups. He has been by her side for the highs and lows of her career to this point and has helped her develop a feel for how changing Air Pressure, Rebound, LSC, and HSC correlate to ride feel and feedback.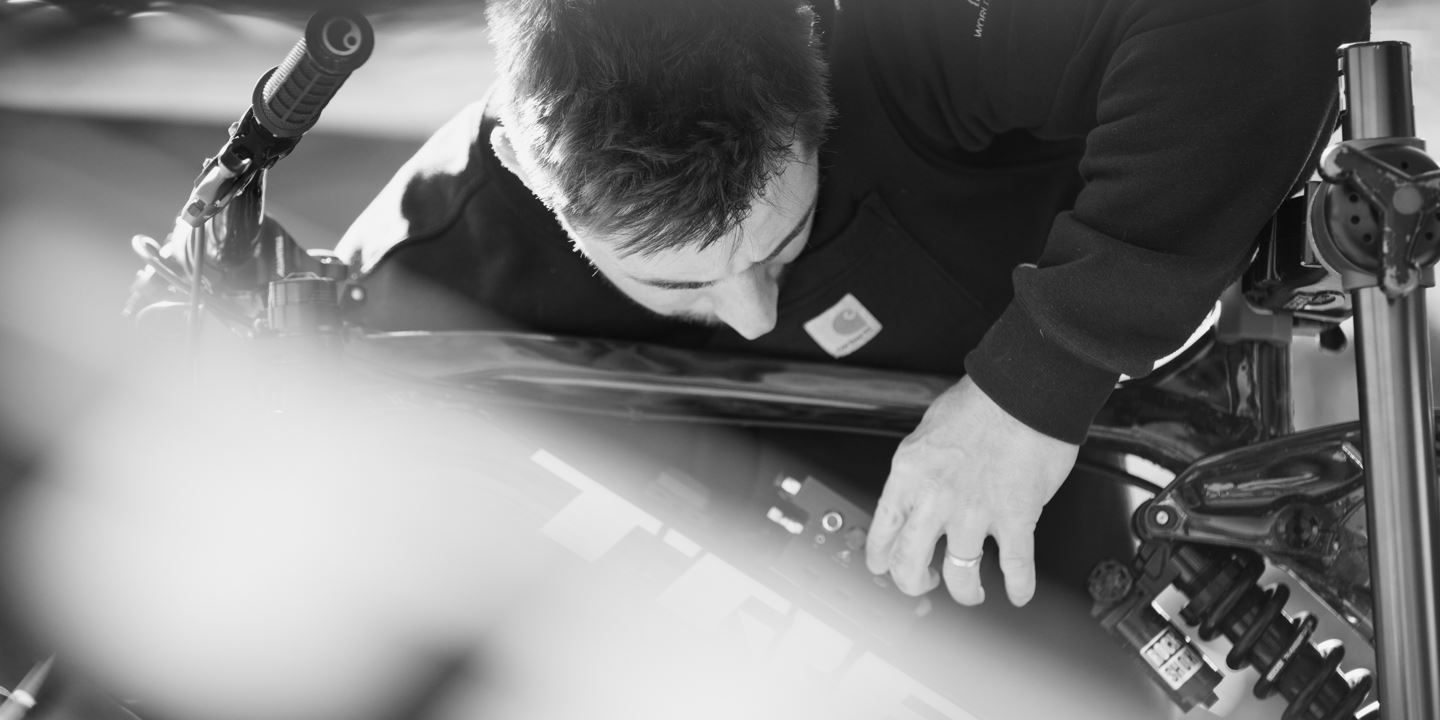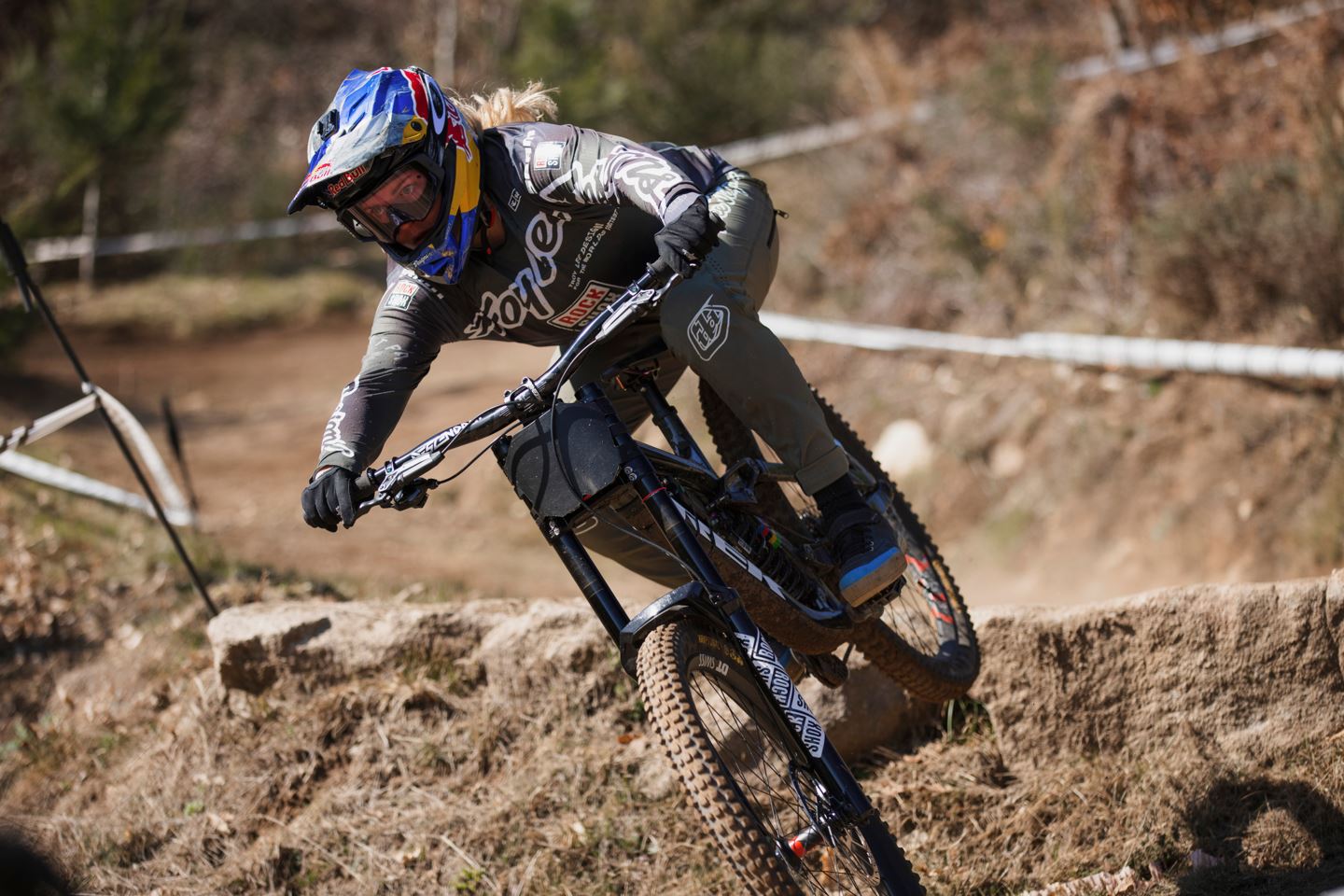 I love testing way more than I used to because now I can actually give feedback. I'm really curious about trying new stuff. I learned so much over the seasons and how much I can feel a difference.

–Vali Höll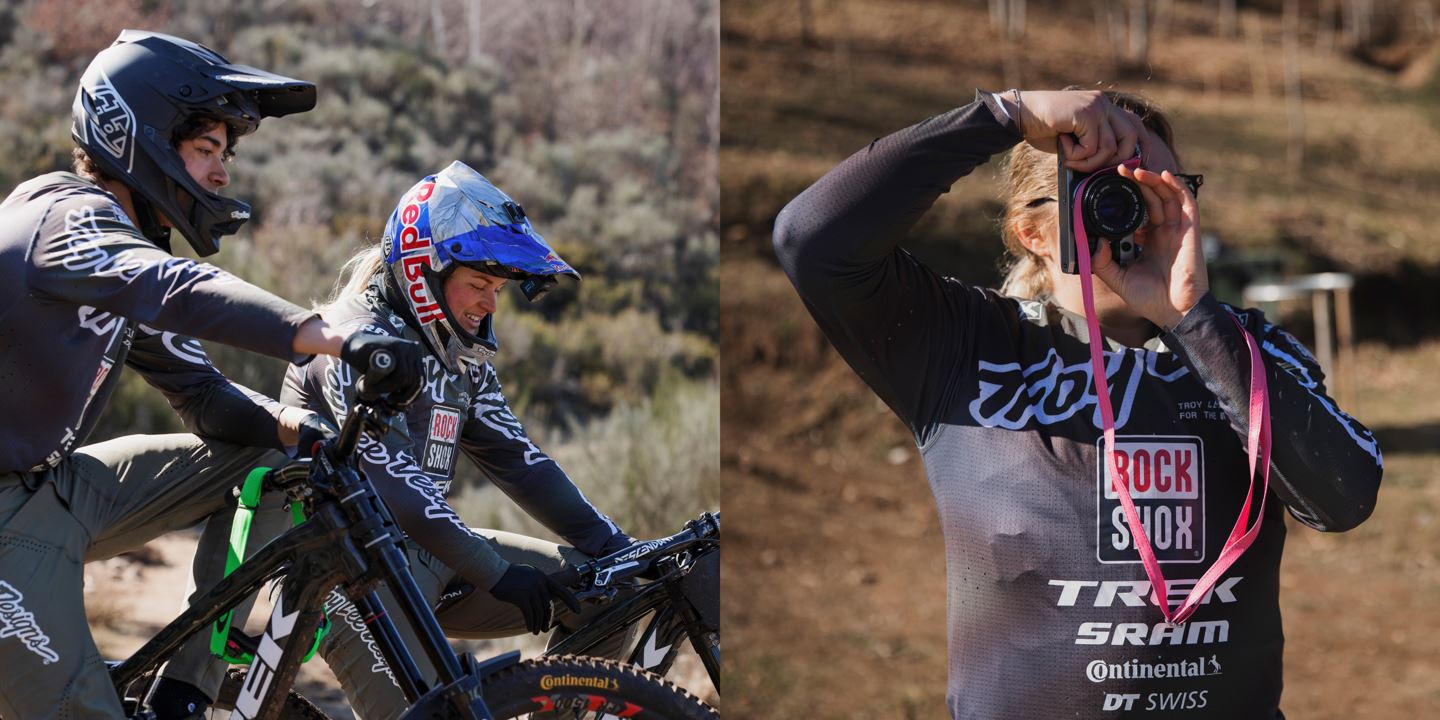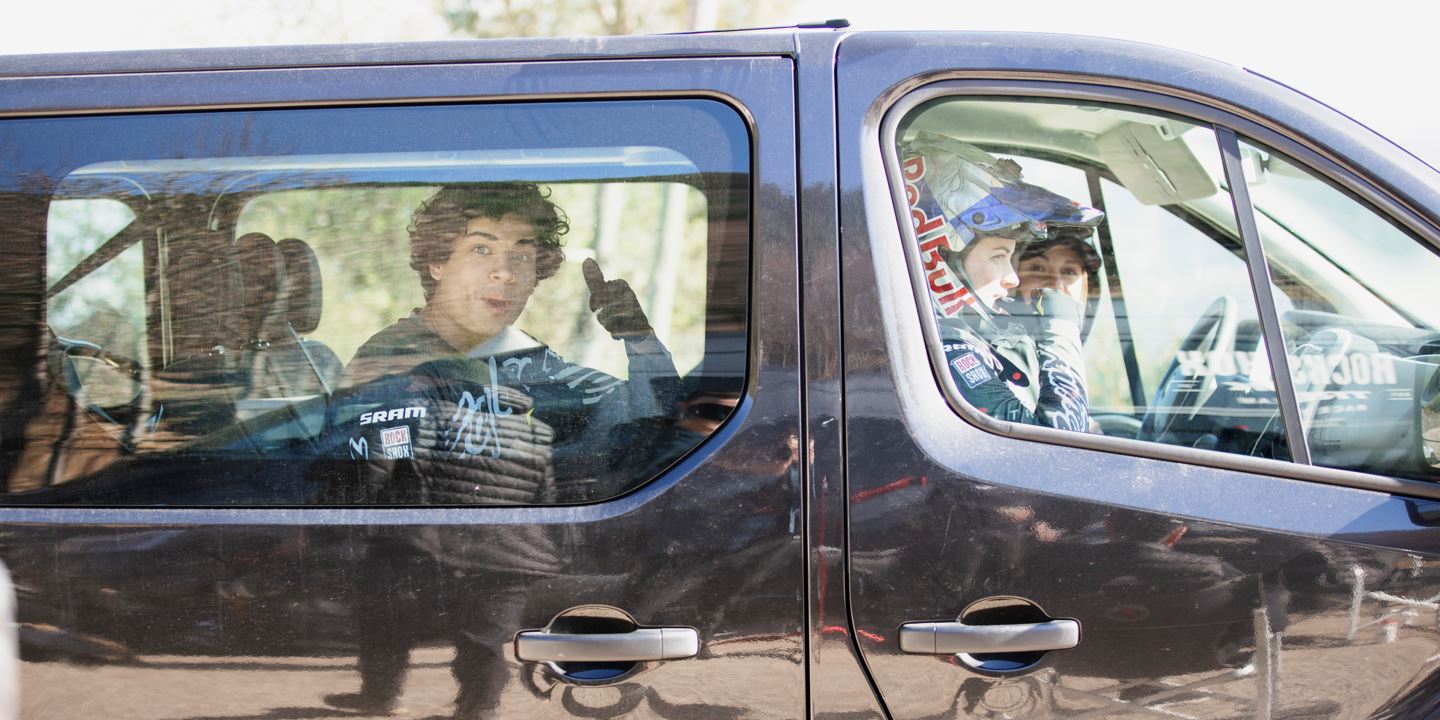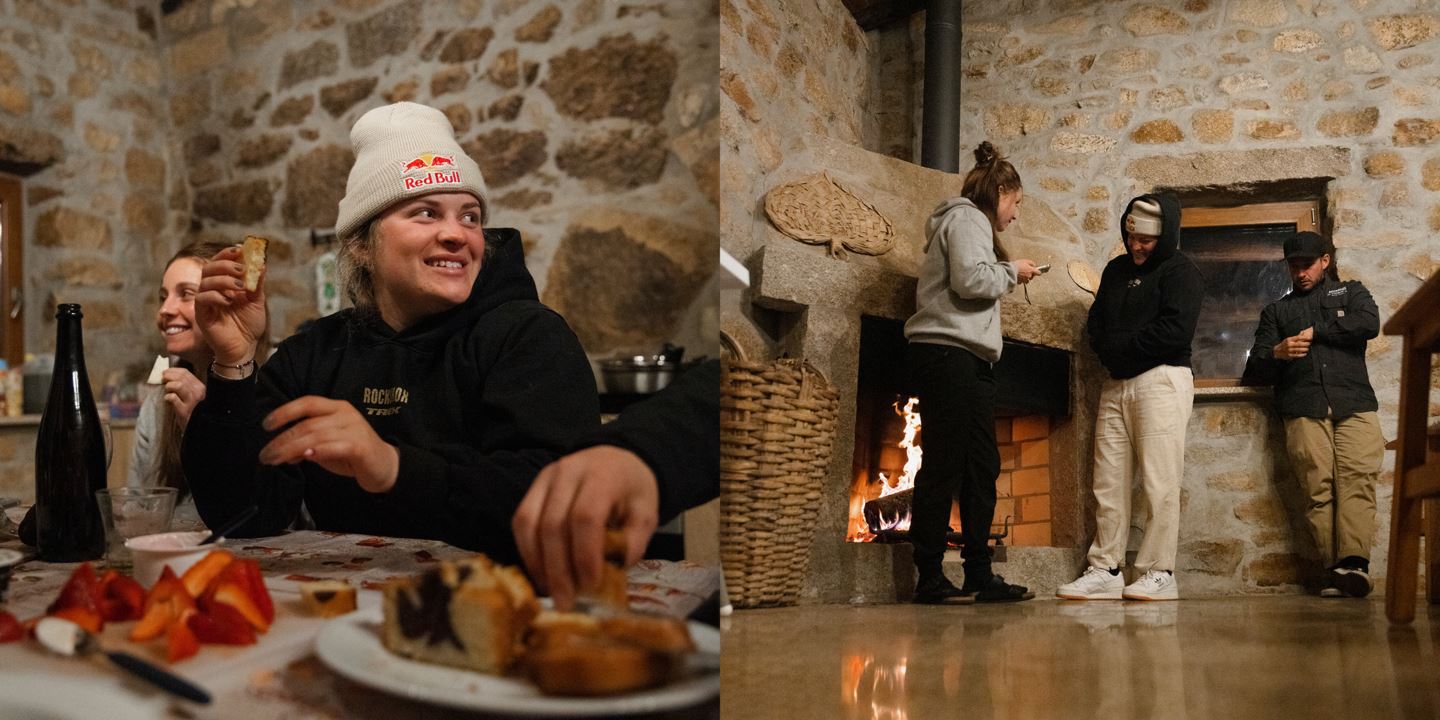 Testing days can begin to feel like Groundhog Day, but with a solid crew, the hours in between the riding are filled with cracking jokes, family dinners, and meaningful conversations. Chloe Gallean is new to the RockShox Trek Race Team, helping keep everything behind the scenes running smoothly.
While the days can feel long, the week flies by. It's almost time to pack up the bikes and head back home, to continue preparing for the upcoming World Cup season with more training races.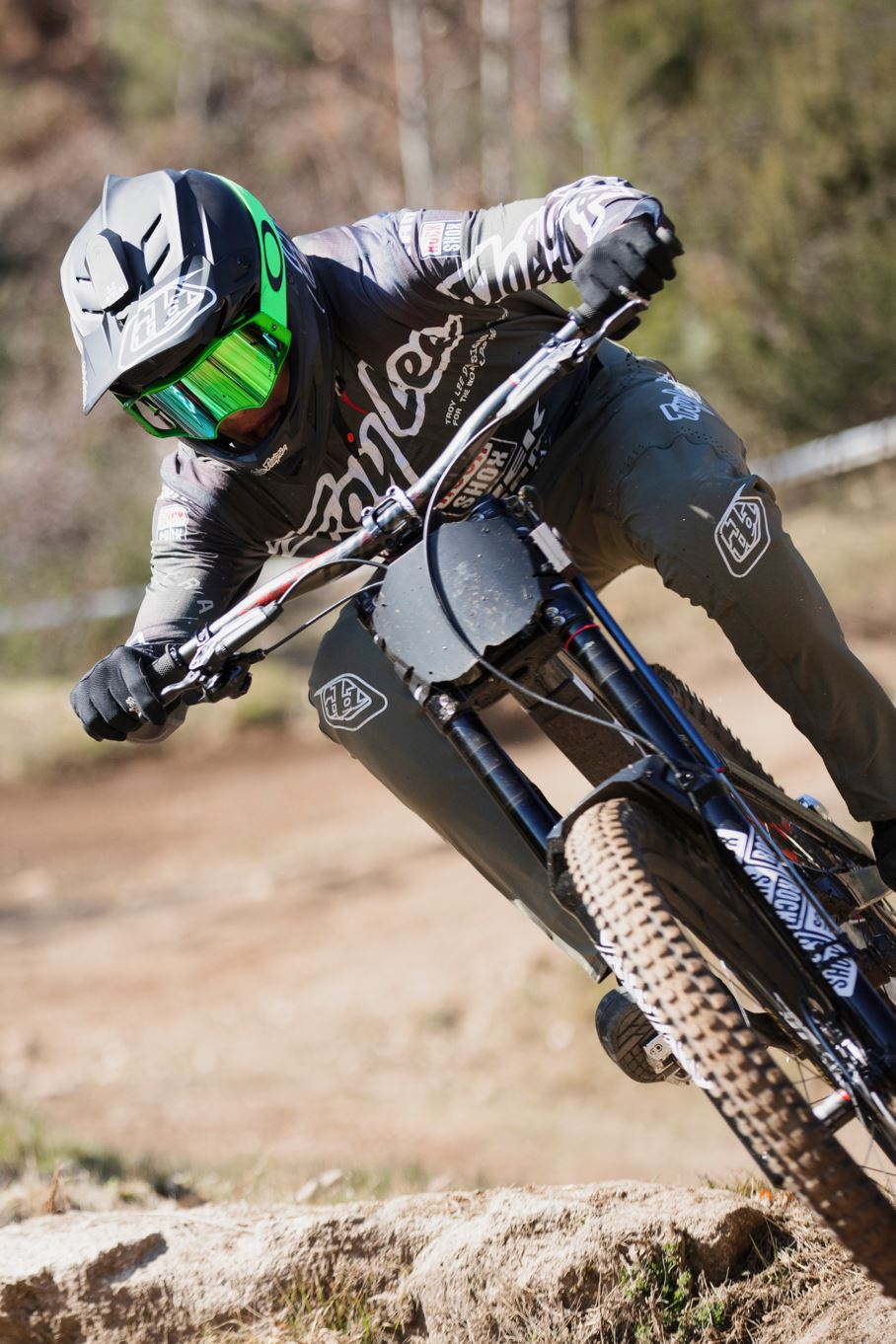 I had a good training block these past few weeks with lots of testing. Played around with wheel size and started the week on the mullet and ended up on the 29'r. That's what I'll be bringing forward to the year.

–Tegan Cruz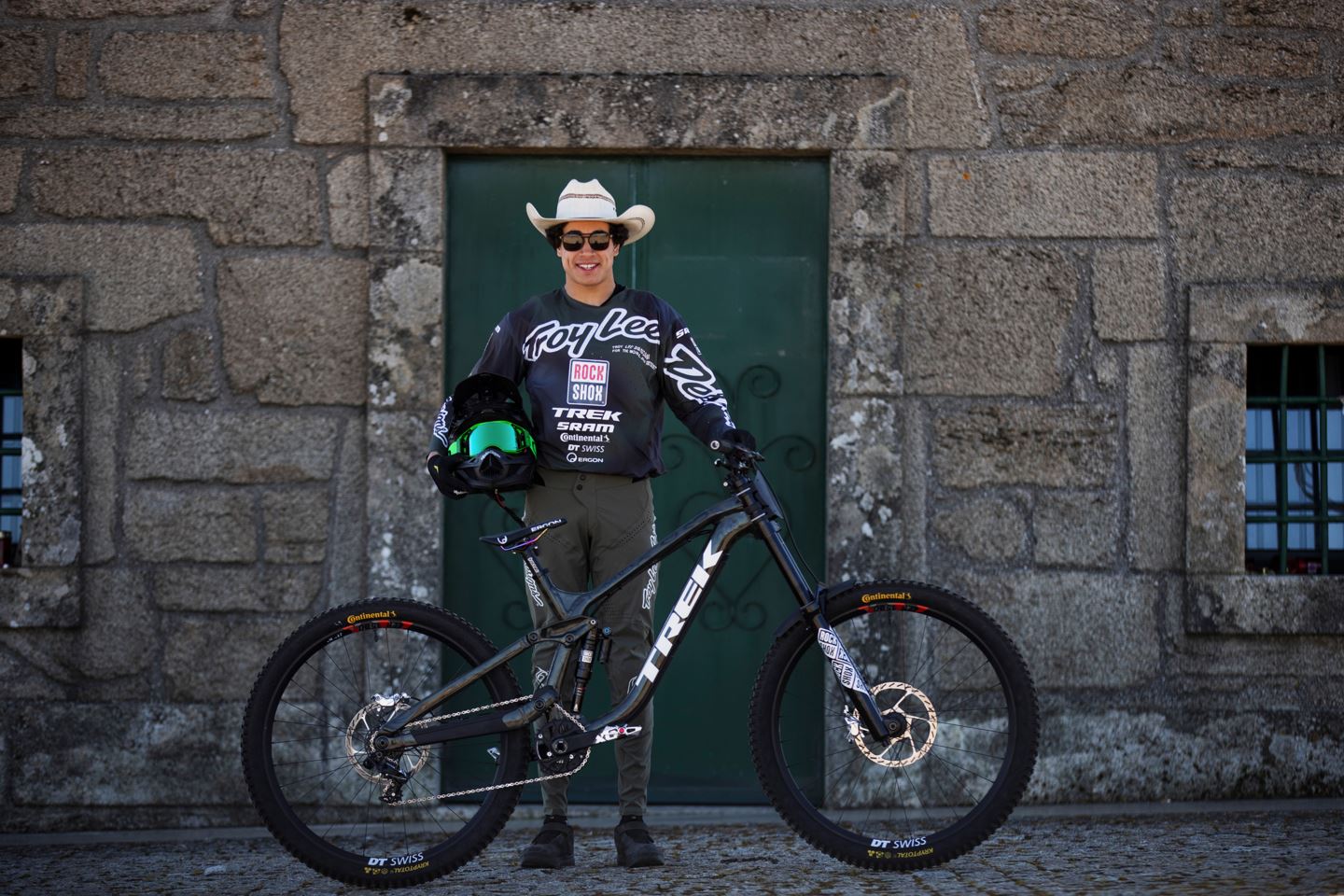 Bike Check, Mic Check
Vali and Tegan's new Trek Sessions are kitted to the hilt with a green smoke colorway and fresh components, including brand-new SRAM Code Ultimate Stealth brakes and Continental Kryptotal tires.
Frame: Trek Session
Fork: RockShox BlackBox
Rear Shock: RockShox Super Deluxe Coil Ultimate
Seatpost: Truvativ Descendant
Handlebar: Truvativ Descendant
Drivetrain: SRAM X01 DH
Brakes: SRAM Code Ultimate Stealth
Rotors: SRAM HS2
Tires: Continental Kryptotal DH Casing
Wheelset: DT Swiss Ex 511 with 240 Hubs
Saddle: Ergon SMD2
Grips: Ergon GFR1
The whole team is excited to add Conti to our camp for racing this season. The new tire compounds are insanely grippy, roll extremely well and the casings seem to be just the right amount of suppleness and support.

–JT Evans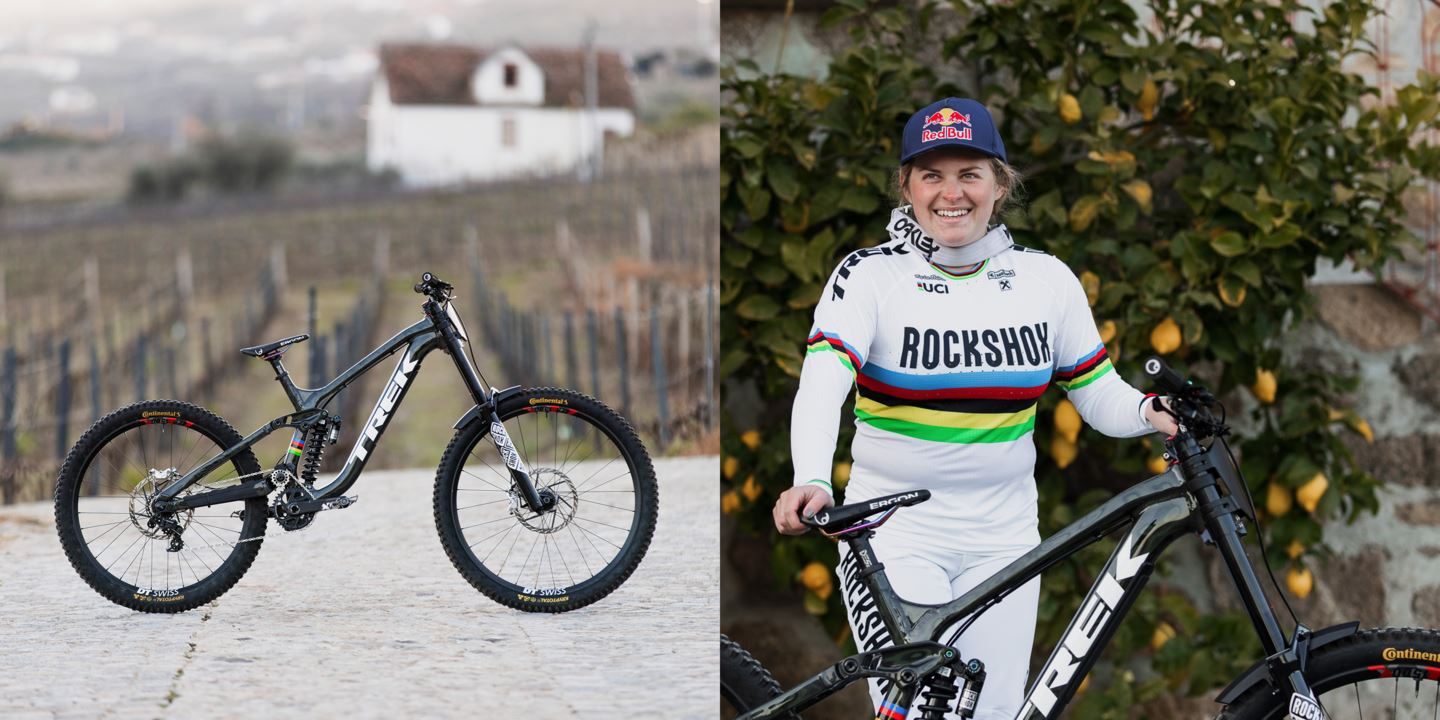 What she has done, it's already incredible. So now it's just trying to keep the fire up by wrapping up the Overall by winning all of the races and become a multiple-time World Champion.

–Mat Gallean, RockShox Trek Race Team Mechanic

Team Camp wouldn't be complete without a visit to Porto, the second-largest city and historical and cultural epicenter of Portugal. Stepping inside Livraria Lello, known as "the most beautiful bookstore in the world", riders stepped right into a scene from Harry Potter.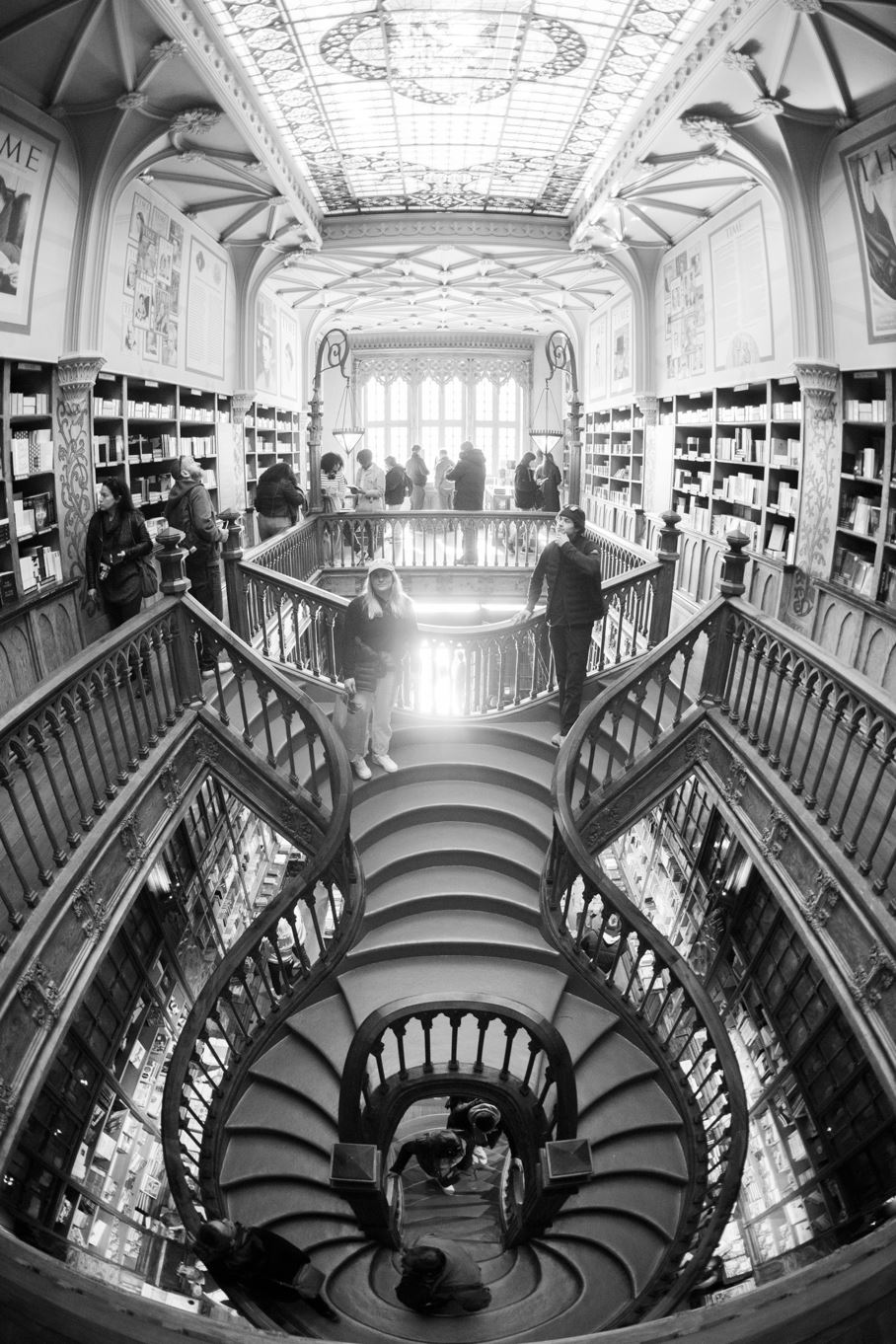 The team jumped into a tuk-tuk tour around the city to take in the sights and learn about its deep history dating back to the 8th Century B.C. Somehow along the way, Tegan convinced the tour guide he is a profession truck (errr Trek) driver and obtained permission to drive the tuk-tuk unchaperoned. Needless to say, Tegan was in his element and Vali was along for the ride.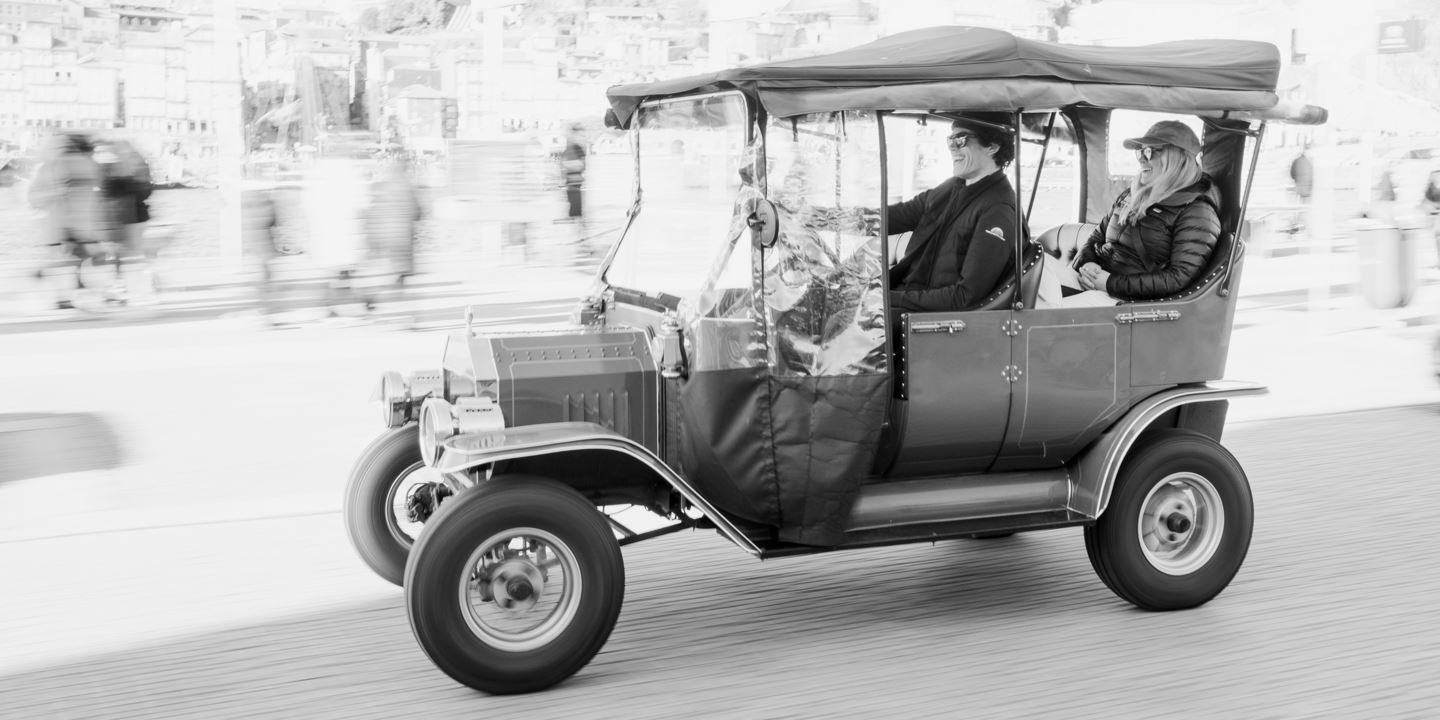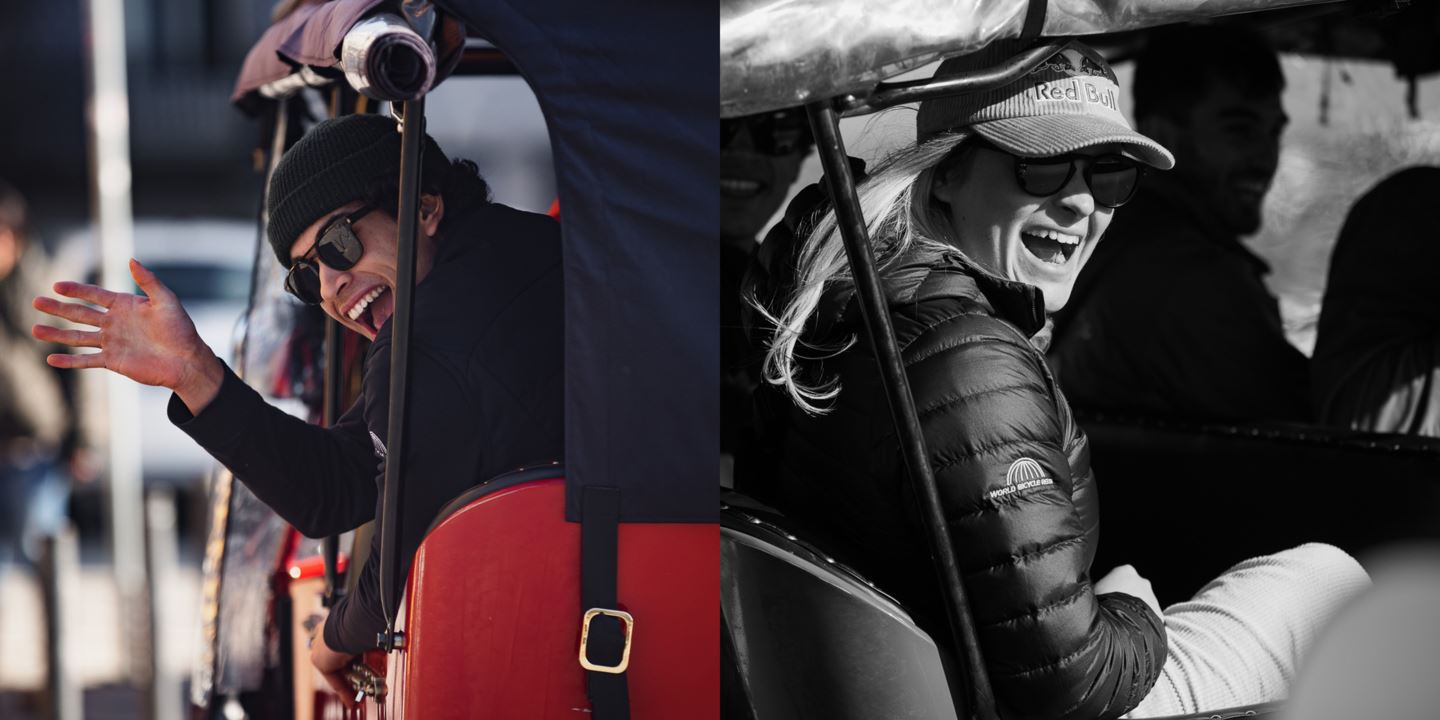 With 10 weeks until the first World Cup in Lenzerheide, Switzerland, Vali and Tegan will continue to ramp up their training and practice races at USA National DH Series and UCI Mountain Bike World Series EDR in Tasmania. We hear it's going to be another spicy weekend of racing. Stay tuned for all of the team's latest updates.