Youth + Glory: Season 2 Episode 7
After reclaiming her World Champ title in Fort Williams, Vali reset her sights for the back half of the season on capturing the UCI DH Overall champion title. She's leading the competition in points, but nothing is a given, and no one is immune to the challenges that come with pushing limits day in and day out.
New courses, bad weather, race delays, and unexpected crashes become a factor for both Tegan and Vali over three back-to-back race weekends—but these challenges are all part of the team's battle to be the best in the world.
Watch Youth + Glory: S2 E7 to find out what happens as we close in on the final rounds of the UCI Downhill World Cup season!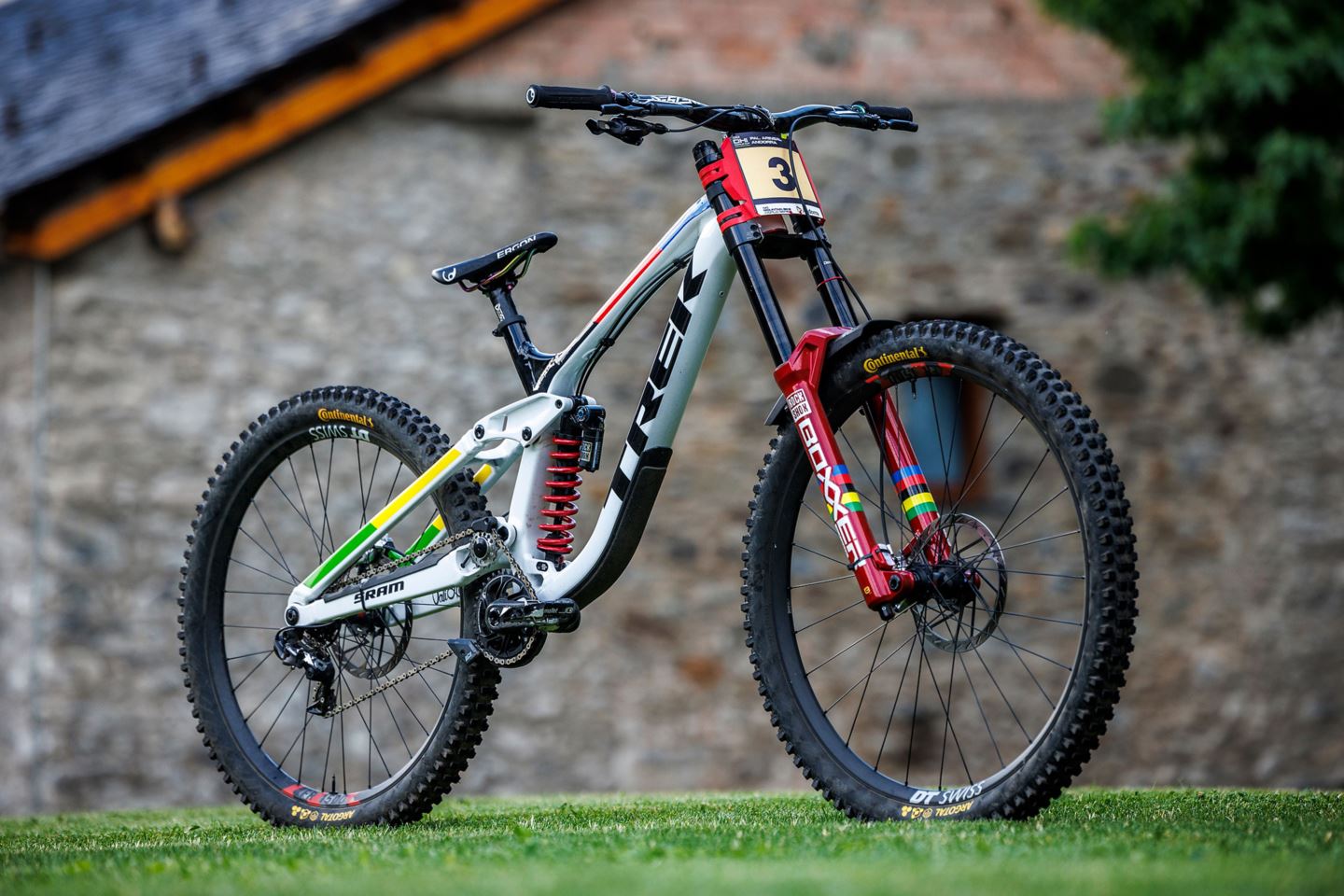 The Full Spectrum
Holding onto the rainbow stripes can feel as fleeting as catching a rainbow in real time. But for Vali Höll, doubling down on World Championships in 2022 and 2023 means she will keep racing in the rainbow jersey for the next year into 2024.
Trek already had the paint machine fired up as soon as Vali crossed the finish line in Fort William. Clean, classy with a hint of sparkle, sass, and sushi—Vali's celebratory World Championship bike fully encapsulates her to the core, all the way down to the rainbow decals on her BoXXer Ultimate.
Either you win, and everything stays the same—or you lose, and you have to give your jersey away.

–Vali Höll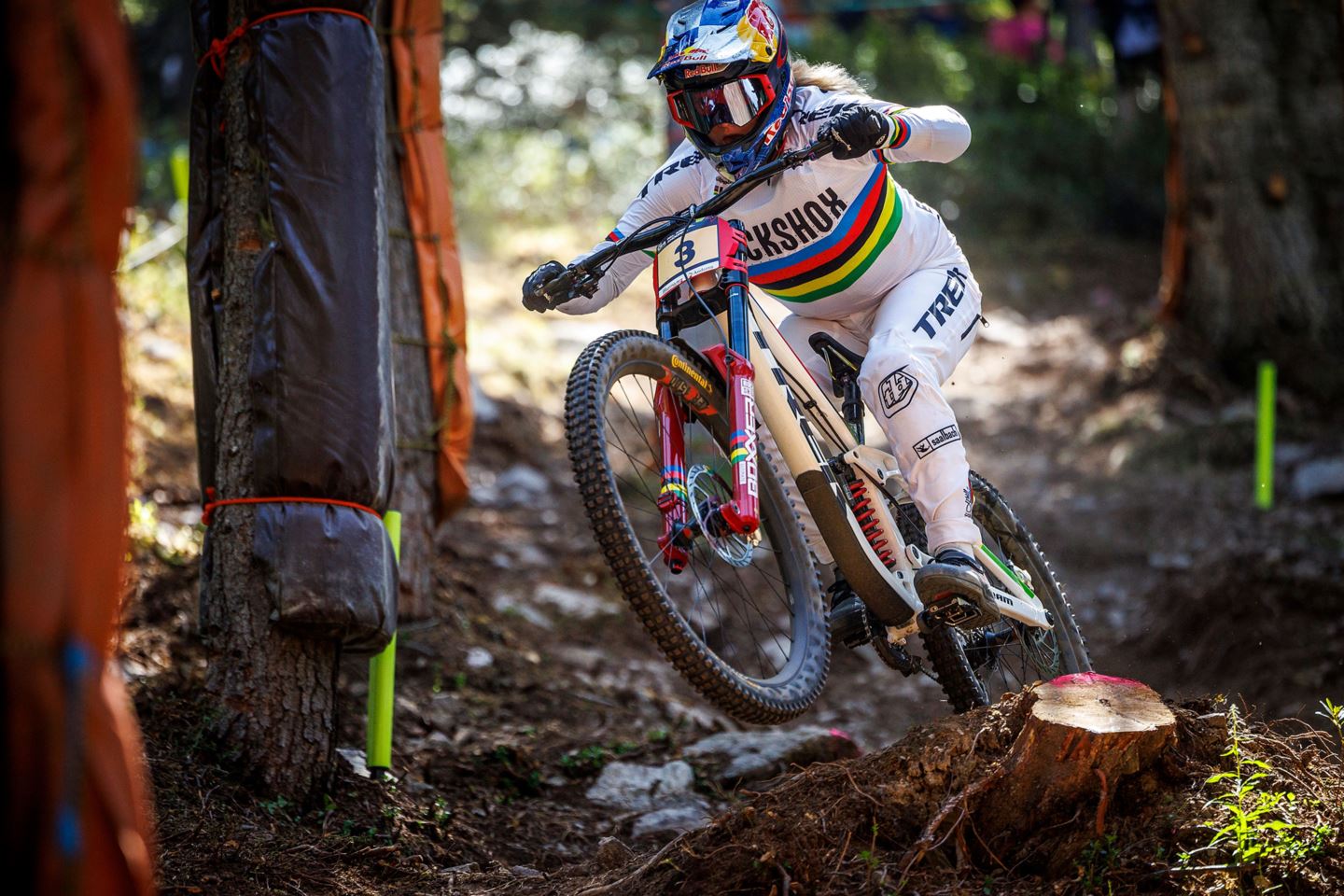 Round 4: Pal Arinsal, Andorra
It's back to business for the RockShox Trek Race Team at Round 4 in Pal Arinsal, Andorra. Spirits are high with Vali back in rainbow stripes and Tegan looking to best his P6 at World Championships. Andorra is known for holding the highest elevation for any World Cup venue, and with that comes a multitude of mountainous conditions.
During practice, Tegan lost his rear wheel and took a tumble. Diagnosed with a fractured scapula and grade 3 joint separation, Tegan will be a spectator for the foreseeable future. But Tegan's young and will heal fast. We can't wait to see him back between the tape in no time.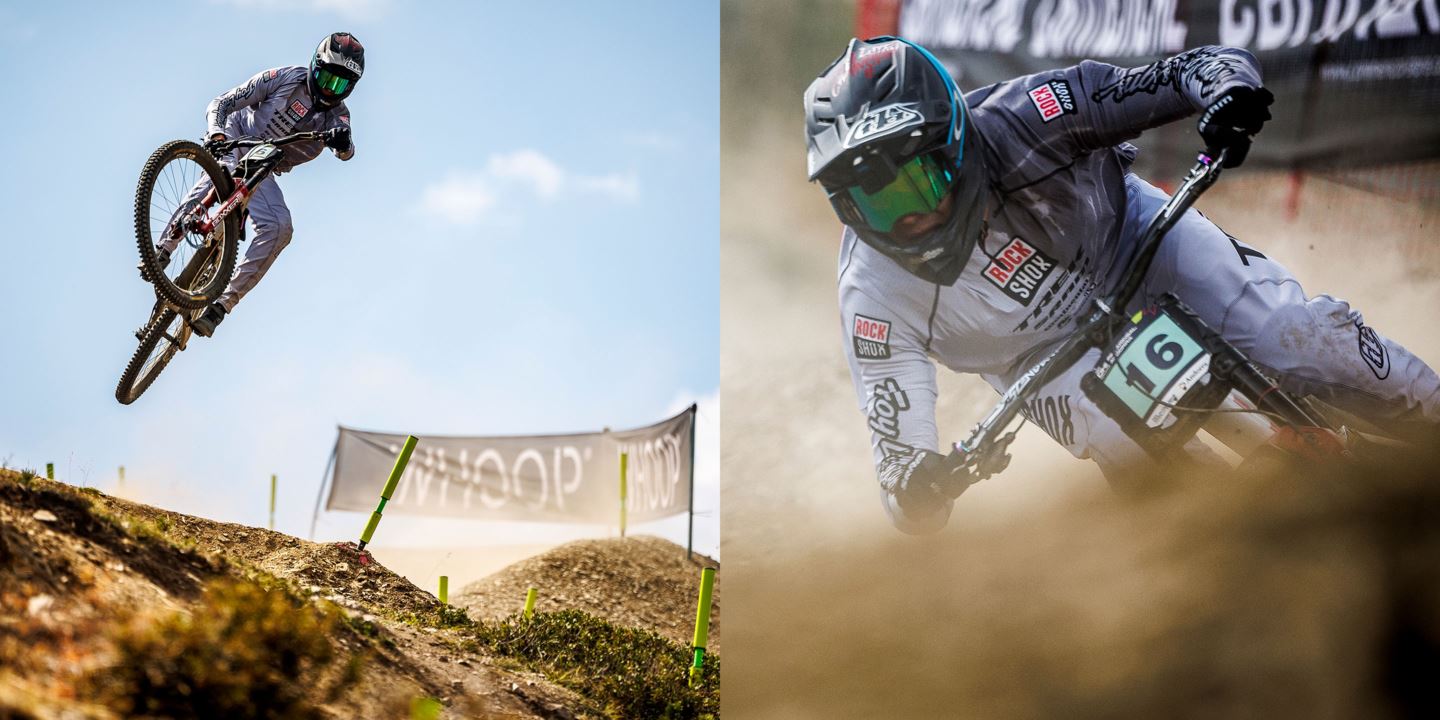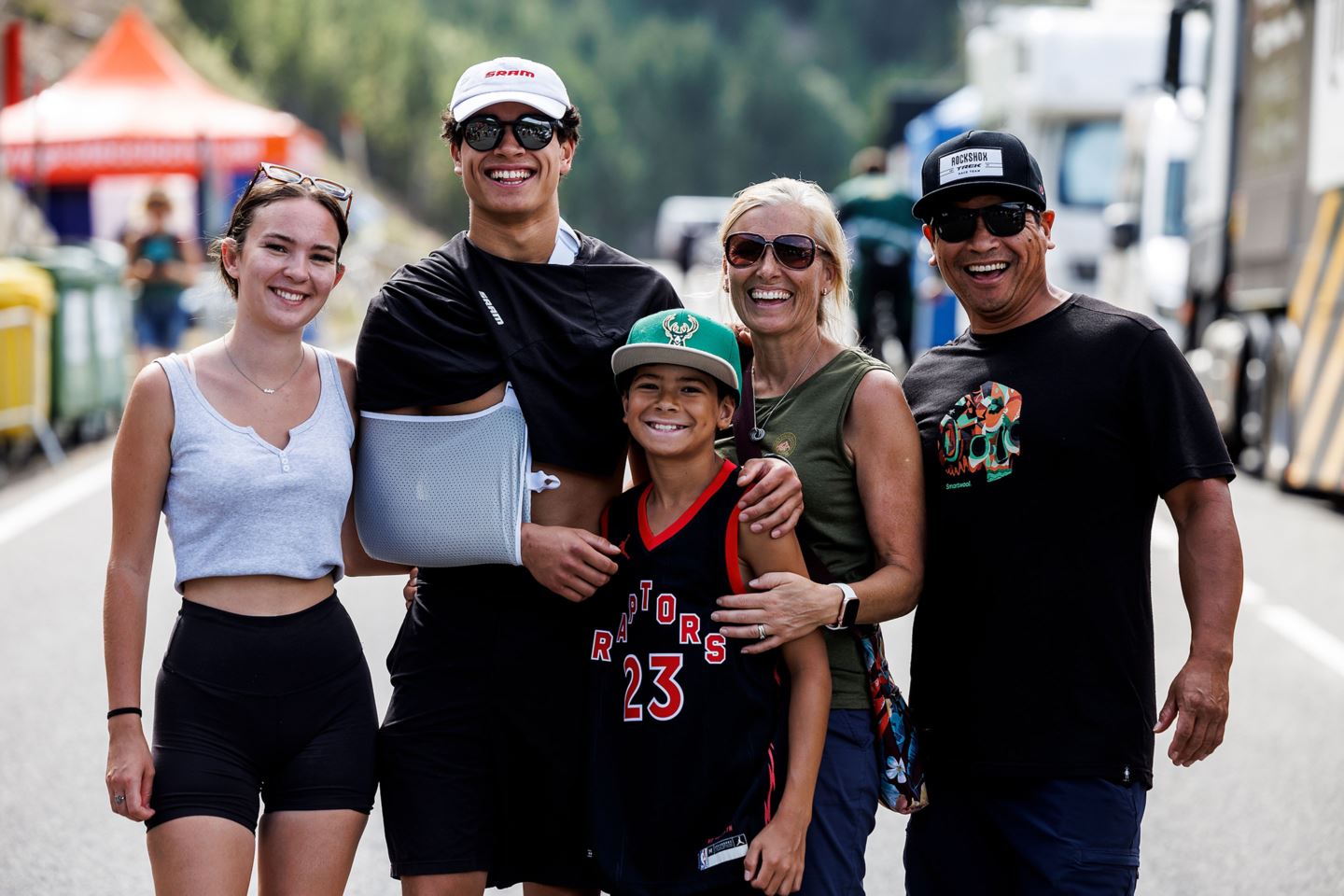 Sudoku

Queen

Just like clockwork, the storms were predicted to roll in on Race Day, treating the Elite riders to a pre-dawn wakeup call. After two race delays, the Elite Women finally lined up at 2:45 p.m. to race Finals. While it was a long day for the team, Vali gave a valiant effort to land P2 in Finals after landing P1 in Qualis. If anything, Vali proved that it's possible to remotivate, even after you think the day is done, and she may have discovered the next big goal she is chasing.
VALI
Qualis - P1
Semi-Finals - Cancelled
Finals - P2
Sudoku World Championships is gonna be my next goal. I mean, I still suck, but give me a few more race cancellations, and I will be on it.

–Vali Höll
Round 5: Loudenvielle, France
With the team down a count, they packed up to drive the 4-hour haul to Loudenvielle, France. Racing on a brand new track for Round 5 of the World Cup circuit, Vali was excited to hit the ground running and make quick work of the dewy track.
I love new tracks because everyone needs to figure it out by themselves and not rely on how they did last year or the natural speed that comes with knowing a track. Here you need to build.

–Vali Höll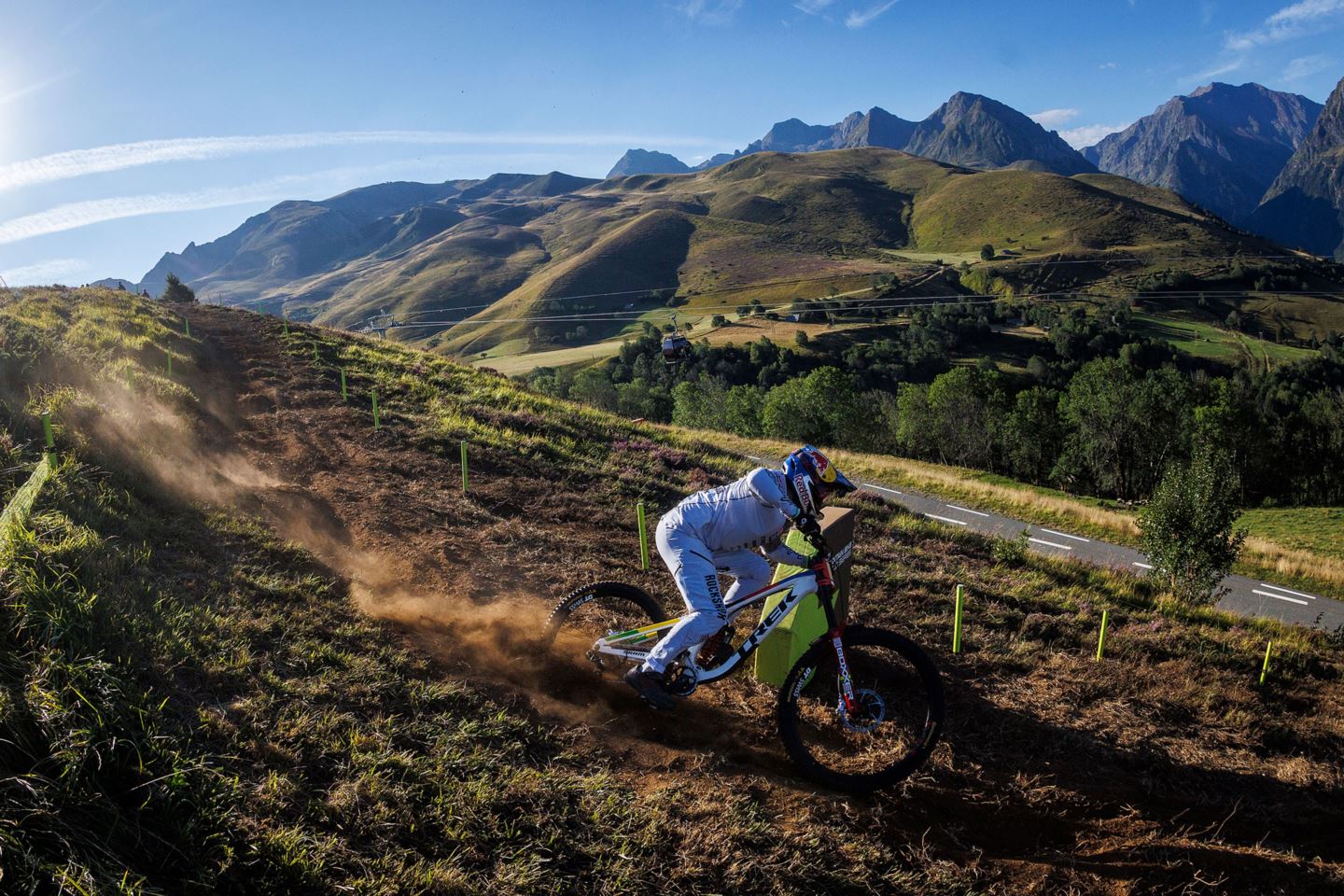 Another Triple Threat
We've always known that Vali is fast, but the consistency on display this year is unrivaled. While Vali is maturing as a racer, the team has evolved into a well-oiled machine that knows exactly what to do in any given scenario: tires, suspension, how to pace the week. Between her mechanic Mat Gallean, team physio, Gregg Coombes, all-round support and media gal Chloe Gallean, the RockShox Trek Race Team has dialed in the process for top-of-the-boXX results.
It's no surprise that Vali took to the new course with ease and laid down the fastest run times in Qualis, Semi-Finals and Finals, creating an even stronger lead in the overall rankings by 444 points: a critical gap needed after what happens in Les Gets...
VALI
Qualis - P1
Semi-Finals - P1
Finals - P1
Round 6: Les Gets, France
Returning to Les Gets, France, after winning her first Elite DH World Championship title, the atmosphere was ripe for Vali to continue her winning ways. She wins Qualis. She wins Semi-Finals. P10 in Finals. Was that a typo?

According to Vali, "it would have been too easy" to walk away with the win in Les Gets. After crashing at the top of the course, Vali rides down unscathed in P10, dropping her gap on the overall down to 424 points. Still a strong margin, but with the World Cup Overall title still on the table for her competitors, the battle to be best is still on.
VALI
Qualis P1
Semi-Finals P1
Finals P10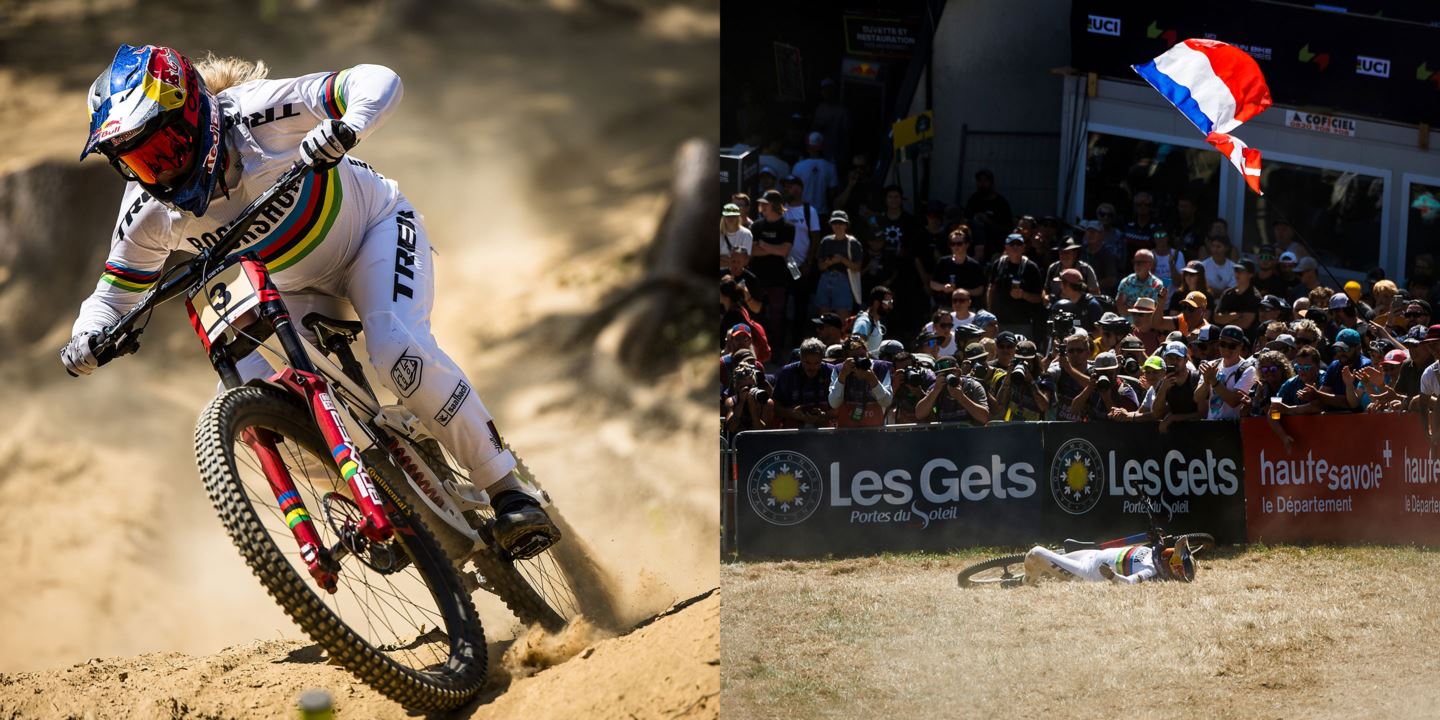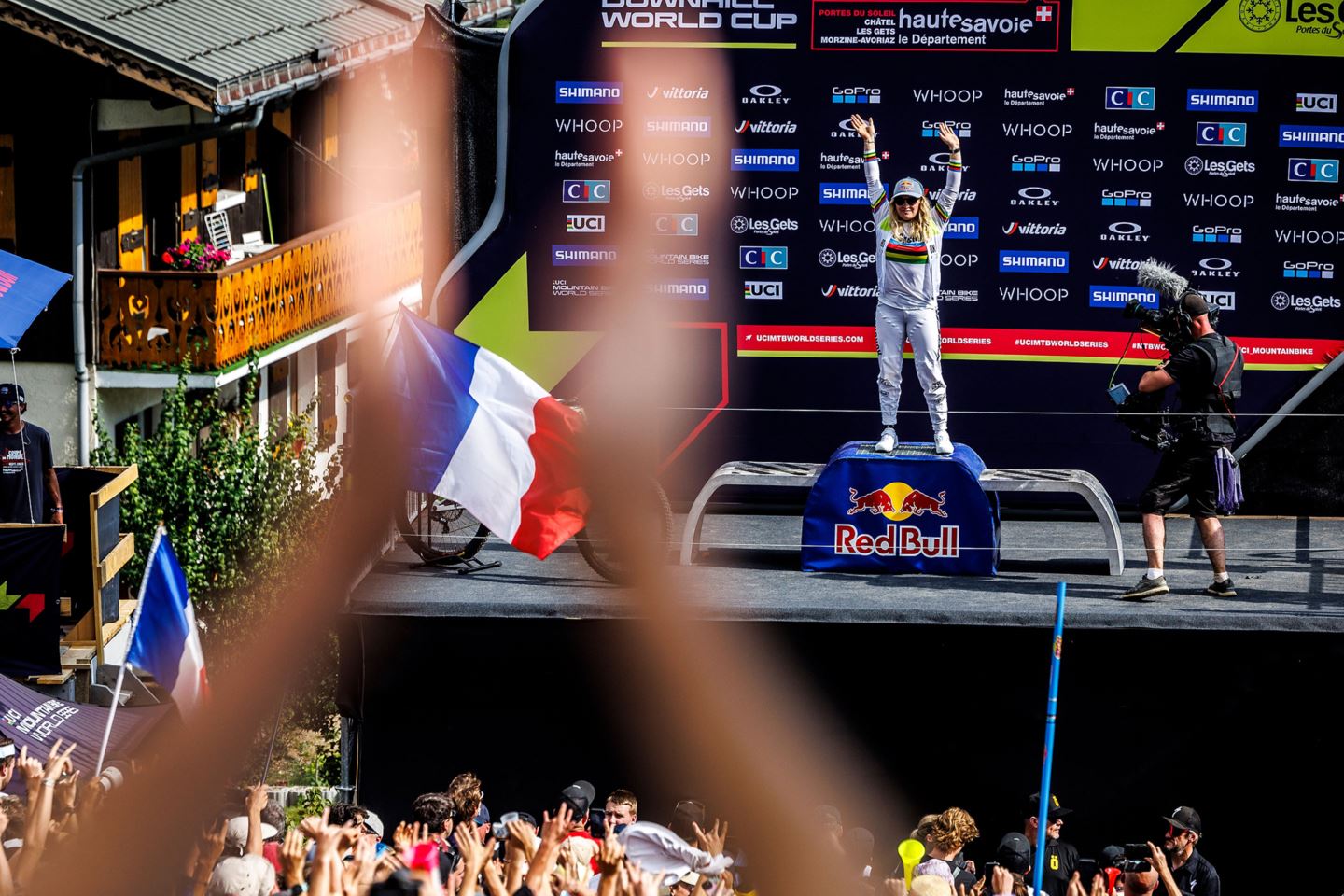 Game On
Vali still leads the UCI Downhill World Cup Overall, even after finding herself at the bottom of the results page in Les Gets. While individual World Cup wins are critical, we know that she can, and she will, win again. But as we close in on the final two races of the season, every move is much more essential to becoming the 2X Elite World Cup Overall winner (it has a nice ring, doesn't it?) Winning Qualis earns 50 points, Semi-Finals 200 points, and Finals 250 points. With six point-scoring events to come, there's not a big enough buffer for Vali to coast. It could be anyone's game at this point...
Across the Atlantic
The last two back-to-back races will take place across the Atlantic in Snowshoe, USA, and Mont-Sainte-Anne, Canada, starting next weekend, September 29 - October 1. The talk of the town has been how late in the year it is to hold the World Cup Finals just north of the 47th parallel. Vali has won in both Snowshoe and Mont-Sainte-Anne in the last two years. And she has also walked away without a medal. No matter what conditions prevail, a champion will be crowned on October 7. Stay tuned for all the action as we approach the most exciting part of the World Cup season.