Story by Jean-Aimé Bigirimana
In April 2017, I finished my fixed gear bike ride across Canada, a 15-month coast to coast to coast journey that ended on the frozen Arctic Ocean in my country's brutal Winter. For the most part, I promised myself never to undertake such a death-defying and crazy adventure again, and that when I was finished I would quietly go back to my life as a globetrotting international DJ where the only risk is a drink spilled on turntables or something.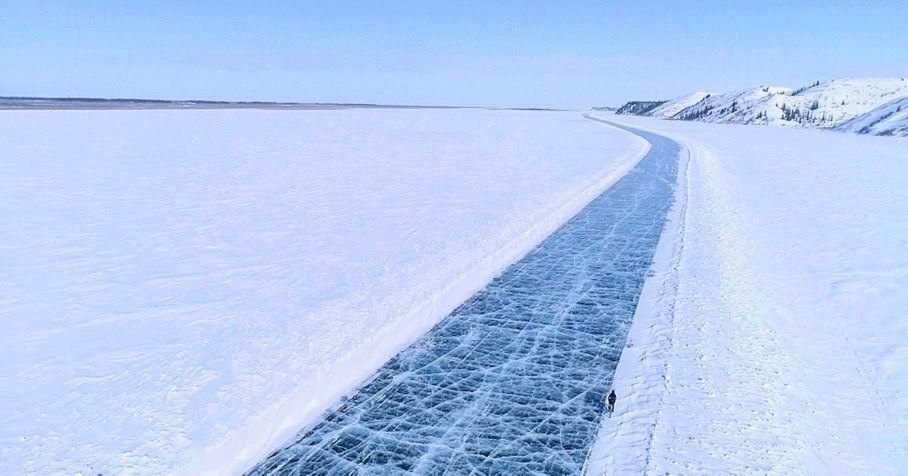 Little did I know that the trip across my country was not only an Escape (the title of the award-winning film that documented my journey) but a warm-up to what is now the first-ever DJ world tour by bicycle, a journey of a lifetime that I kicked off on August 25th 2019, the day I turned 40.
As a DJ with a global fan base, I figured that I could combine my international bookings, travel bug, love for bicycle riding, and will to make a difference in the lives of those less fortunate than me into an epic expedition.

The objective is to circumnavigate the globe for five years, stopping in major cities to perform and at the same time raise funds for World Bicycle Relief on the 100,000 km route that I plotted before pedaling out of Montréal, Canada.

Why World Bicycle Relief? As an African-born Canadian, from a young age I was fully aware that I was in a more fortunate position than many children in the different countries of my formative years. As an adult, I have always contributed to providing a better future for African children and World Bicycle Relief struck a chord with me due to the fact that they provide a tool to literally get out of poverty. Plus, their work empowers and boosts local economies. Oh, and the fact that it involves bicycles is a great bonus!
Editor's Note: World Bicycle Relief's mission is to accomplish these four goals.

So far, I am 3000 km into my journey and I have visited seven countries where I have performed as a DJ. I've also given talks and have been joined on my ride by quite a large number of cyclists who rode sections of the route with me as their way of supporting and participating in this big journey of a lifetime.

The Bike
On my last trip, I traveled 18,000 km across Canada on a fixed-gear bike. It was fun and a fierce challenge, but it was not the most practical way to ride such a great distance. So, I knew that a 5-year, 100,000 km ride demanded a different kind of bicycle. Especially one with gears!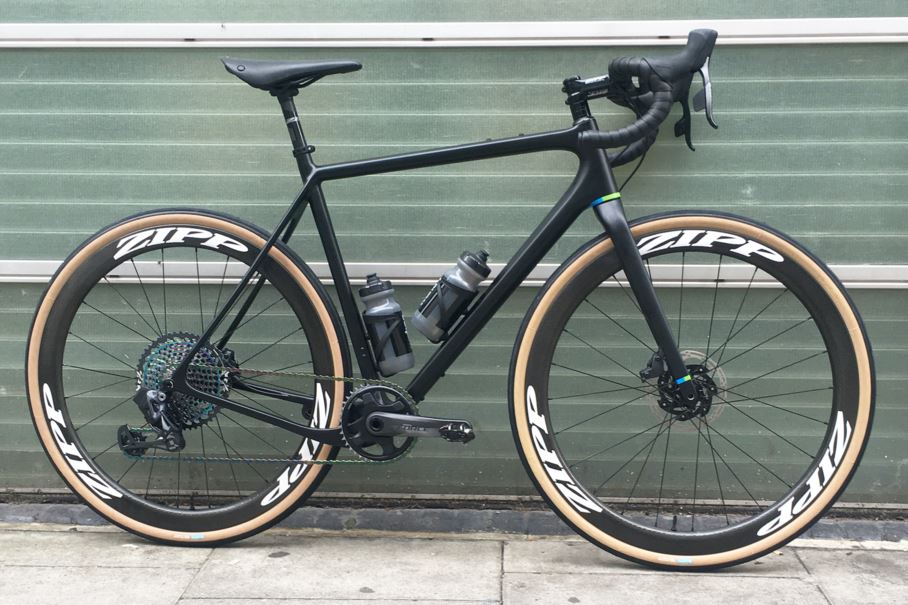 OPEN, SRAM, ZIPP, Brooks and Rene Herse believed in my mission and contributed parts and components, so did Cyclefit in London (UK) who built and fitted the U.P.P.E.R. dream bike. Brands such as POC, Wahoo, Tailfin, Lake Cycling, Quad Lock and LiteLok make sure that I have the right accessories to keep me safe and comfortable.

What is the best part of riding around the world? Without a doubt, the sense of freedom that riding a bicycle provides. I feel like I am the luckiest person in the world as I get to be in the great outdoors all day, exploring and experiencing amazing places, and of course, meeting amazing people while making a difference in the lives of children on the continent of my birthplace.
The most frequently asked question I get is whether I get lonely being so far from Canada, my family and friends. I do not. I actually look forward to the solitude every morning. I should also state that everyone that I love has a valid passport and is able to fly over for a visit!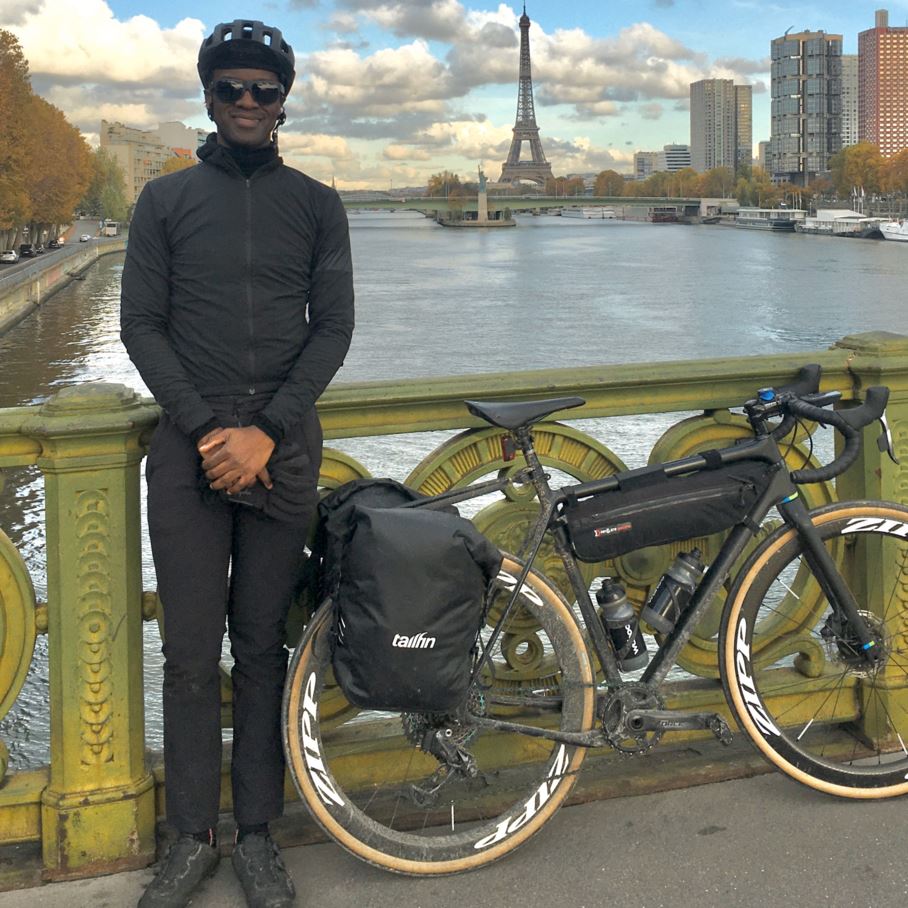 The worldwide cycling community is so welcoming anyway that loneliness has no time to creep in. I meet amazing people everywhere I go. I am always grateful for the many people who have given me hospitality and sometimes even fly with their bikes to ride with me for a few days. They are a great company and keep me safe, since for cyclists, there is always safety in numbers.

I will be sharing more updates as I pedal the planet. In the meantime, please follow my daily anecdotes on Instagram at @JaBig and on Strava. If you would like to get in touch or even ride along, please email me at [email protected].