With the dawning of the 33rd season of World Cup cross-country racing, the jungle in Petrópolis, Brazil was buzzing with excitement – both from the jubilant spectators lining the course and riders eager to establish their position on the start line and kick off the season with the coveted leader's jersey.

If XCC was an indicator of an exciting XCO to come, the world stage had no idea of the excitement that would ensue on Sunday in both the Elite Women's and Elite Men's cross-country events.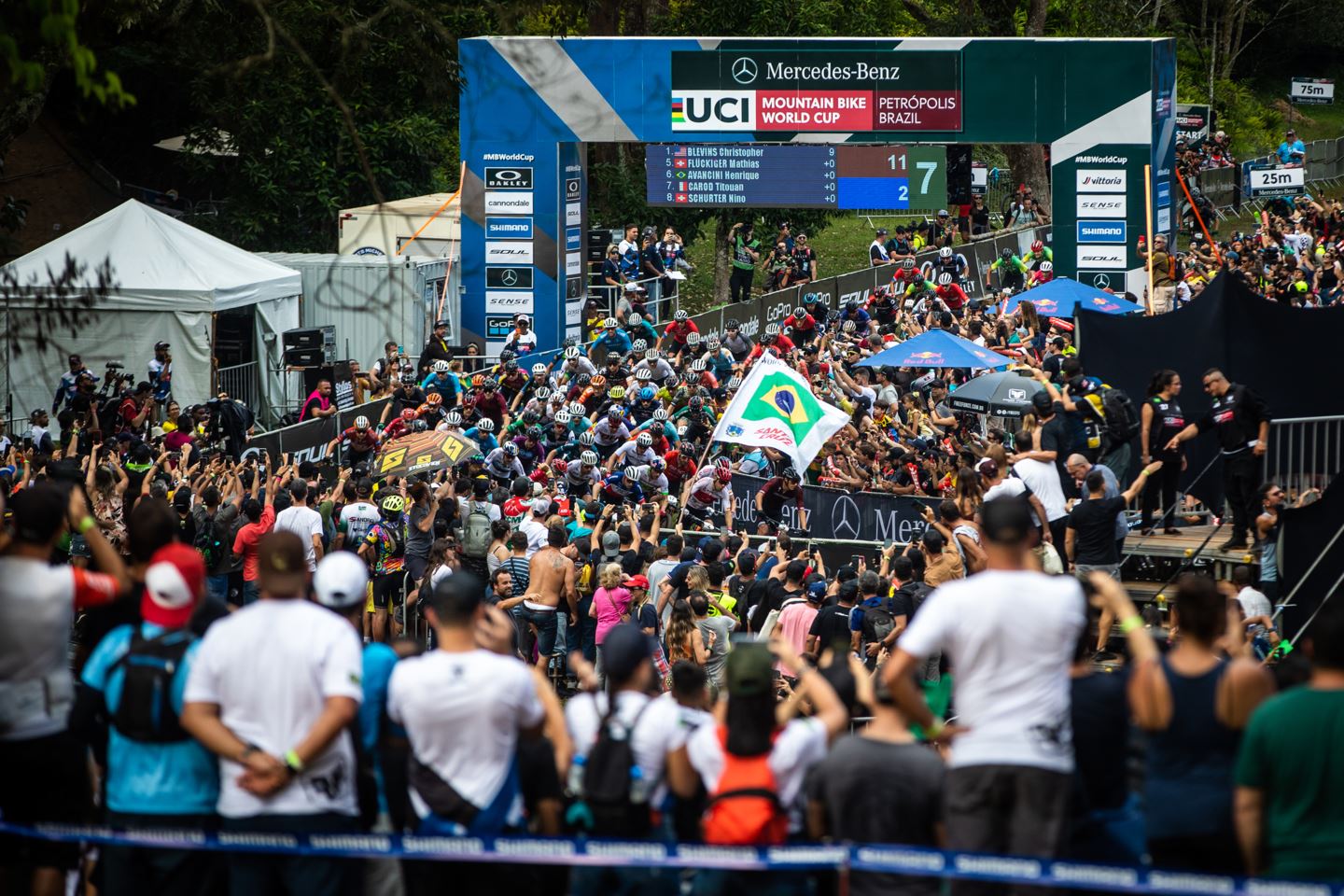 The Elite Women have developed a strong reputation for showcasing the most dynamic field on the circuit. In 2021, the gold medalist Olympian, World Champion, and World Cup Overall winner all hailed from different countries. Loana Lecomte, now racing for Canyon Cllctv, surged off the start line, swiftly distancing herself from the field. This tactic served Lecomte well in the first half of 2021, consecutively winning the first four XCO's with no one in sight.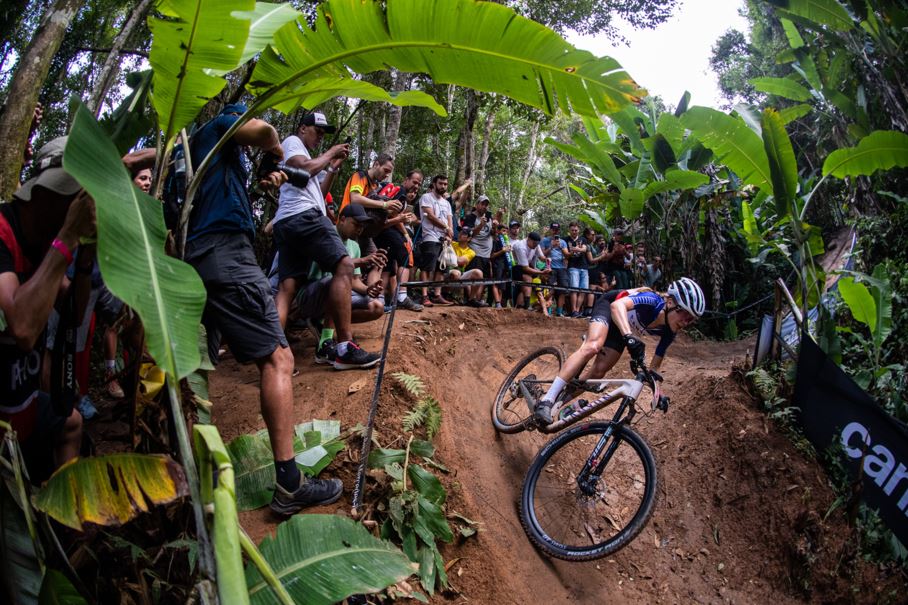 This year, however, Lecomte's contenders weren't going to be left behind. Anne Terpstra (Ghost Factory Racing) and Rebecca McConnell (Primaflor Mondraker Genuins) reeled her in on the back half, eventually taking control of the race in the final lap. McConnell made what became the winning pass with nine minutes left, ratcheting her pace to win by 17 seconds.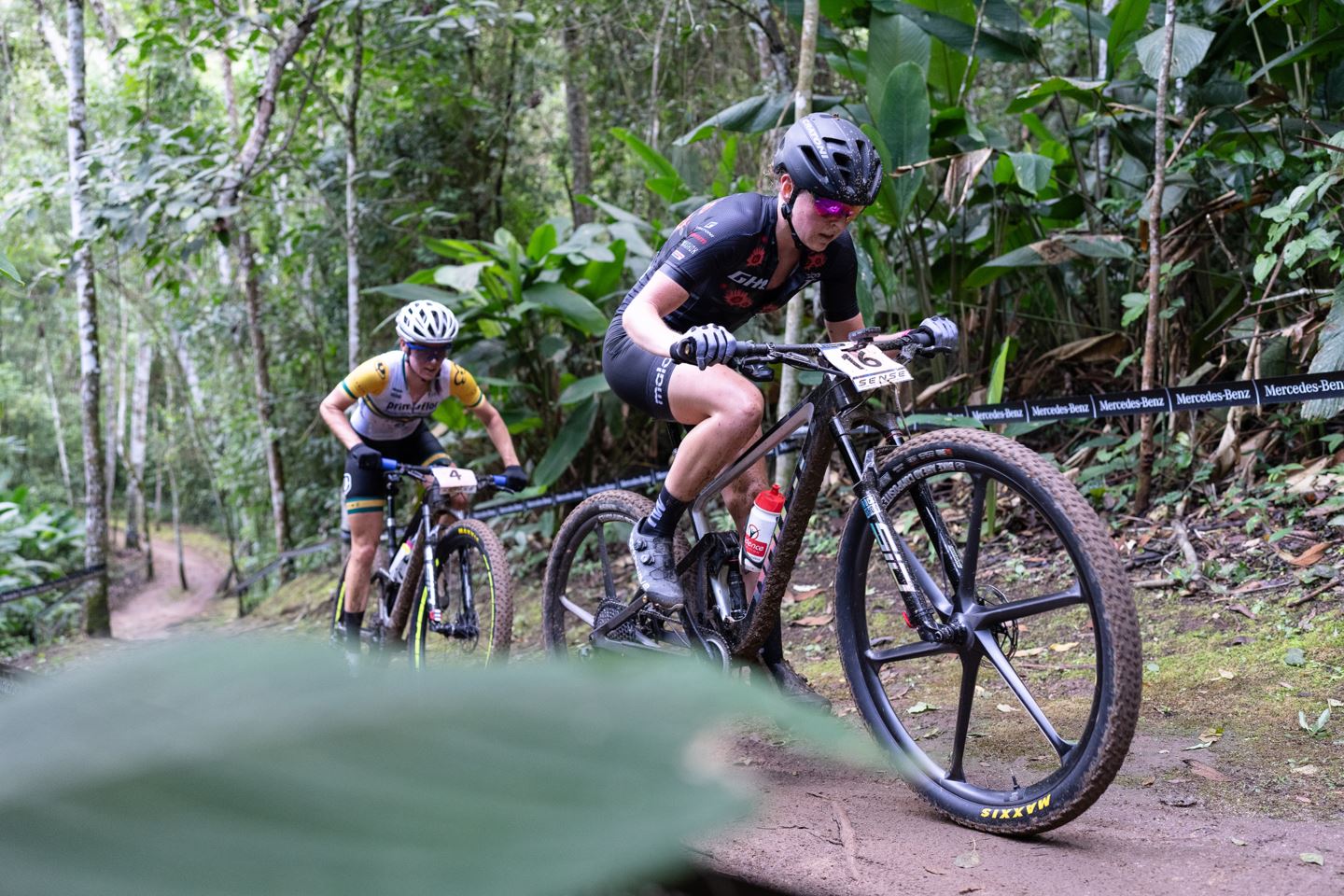 It doesn't matter how many times people tell you 'it's coming' or 'it's only a matter of time' - that doesn't make it so. There is a big difference between 1 and 2 at the top of this game!

–Rebecca McConnell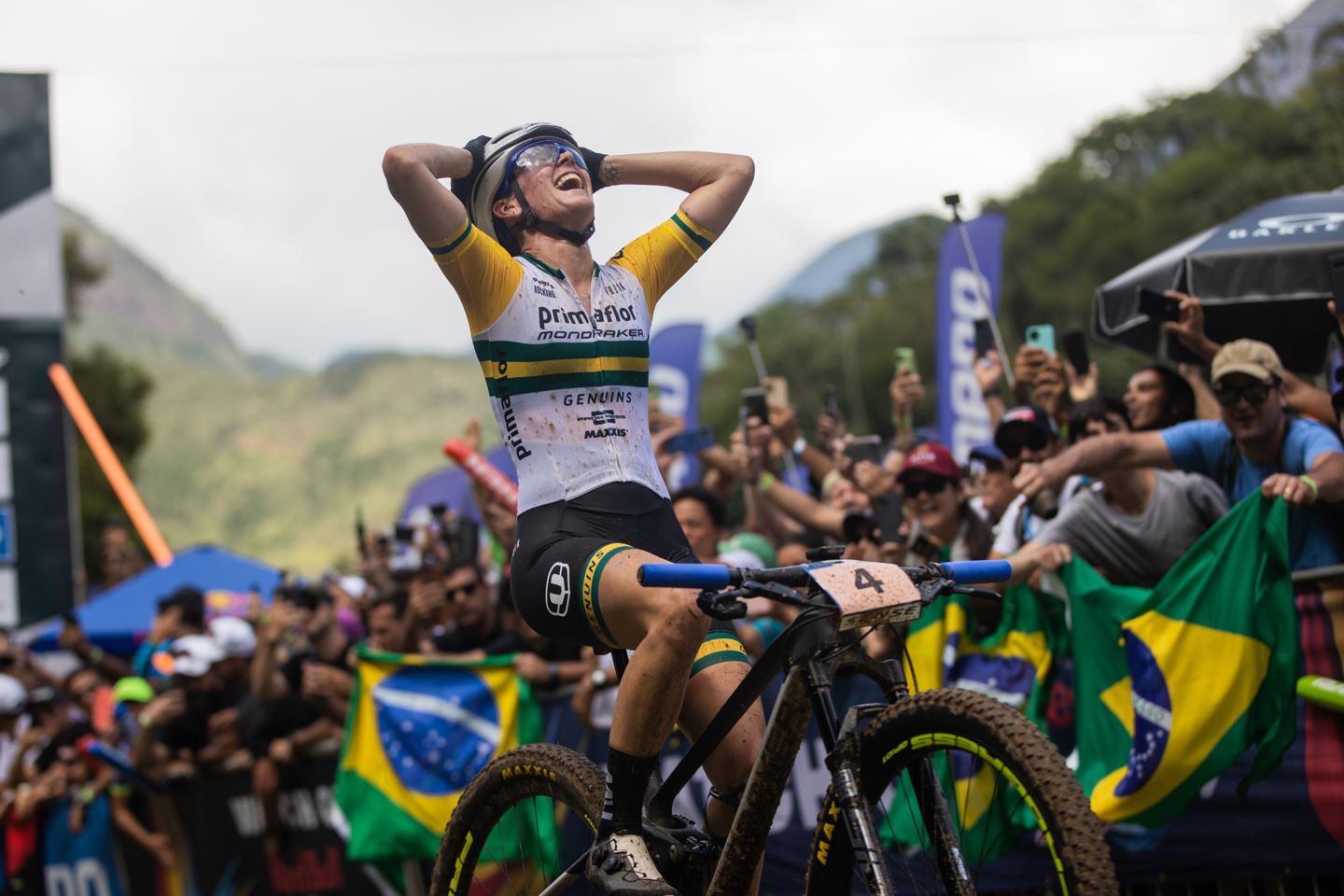 And just like that, McConnell took home her first World Cup win, the World Cup leader's jersey, and #1 World ranking—all at the same time. It is also the first time the Australian National Anthem was played on a World Cup podium in nine years since her husband, Dan McConnell, achieved the feat in Albstadt, Germany, in 2013.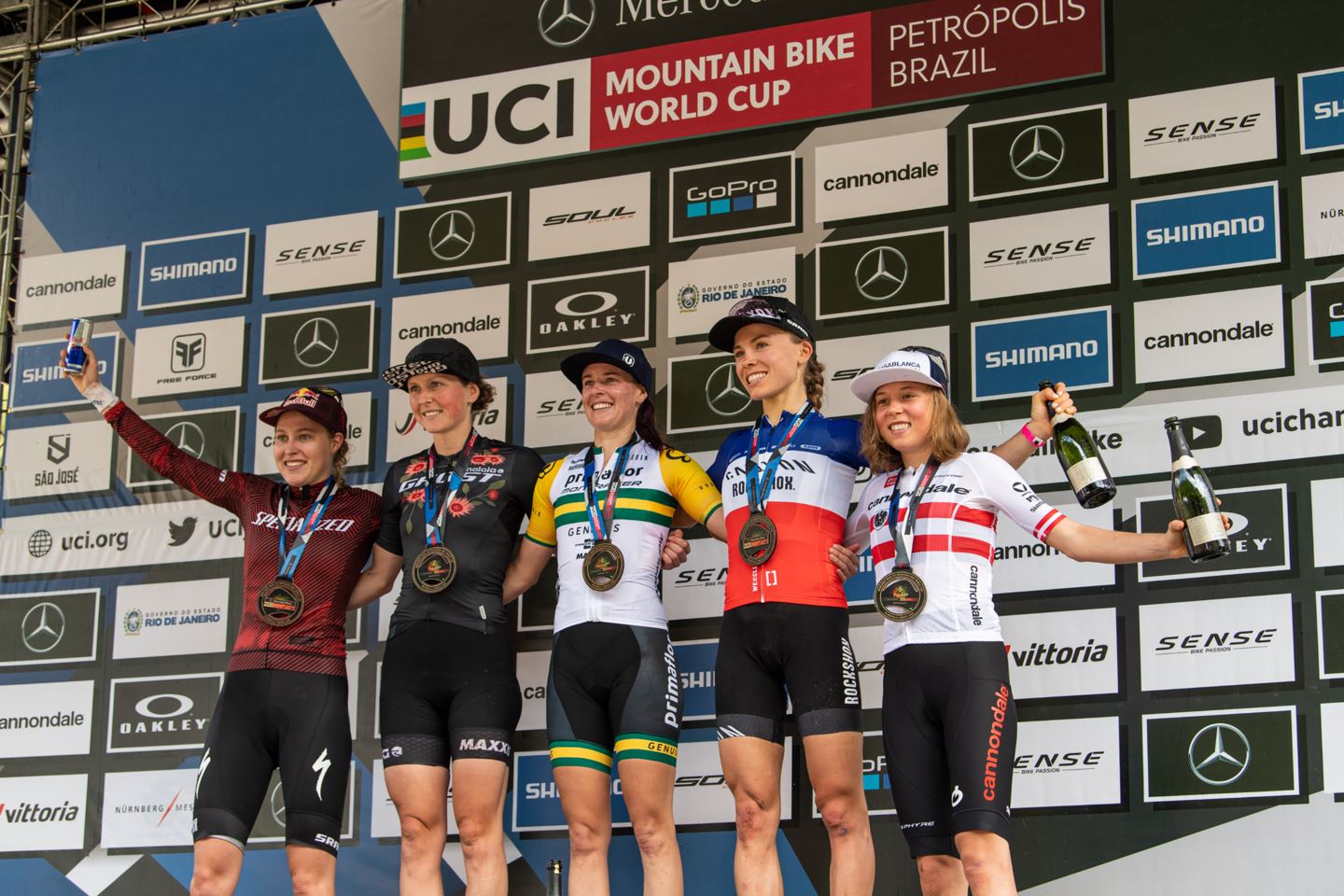 The fastest bike amongst the Elite Women was Rebecca McConnell's Mondraker F-Podium Carbon DC RR, decked with SID SL Ultimate, SIDLuxe, and XX1 Eagle AXS. With a technical course smattered with substantial drops and jumps, dropper seat posts were the norm on the track. The Reverb AXS came across the finish line 1st through 4th places in the Elite Women's field under McConnell, Terpstra, Lecomte, and Laura Stigger (Specialized Factory Racing).
While all eyes were on Henrique Avancini for the weekend, Nino Schurter (Scott-SRAM MTB Racing Team) had a very specific target for the opening round—with 32 World Cup wins under his belt, Nino has been one race away from matching Julien Absalon's record of 33 World Cup wins, for nearly three years.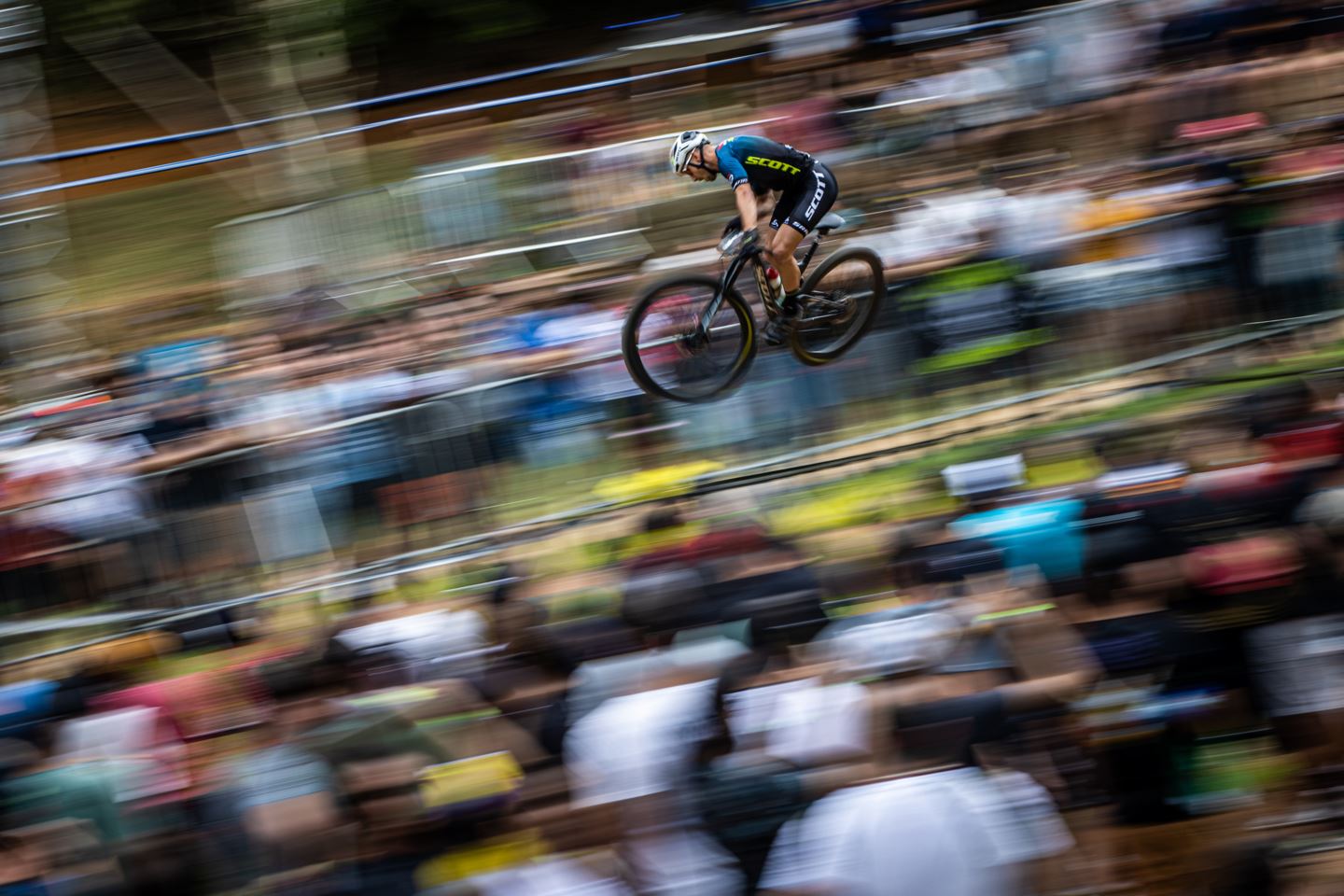 I was chasing Julien's record for a long time now. He was already hard to beat during his active career and to equalize his record was also tough.

–Nino Schurter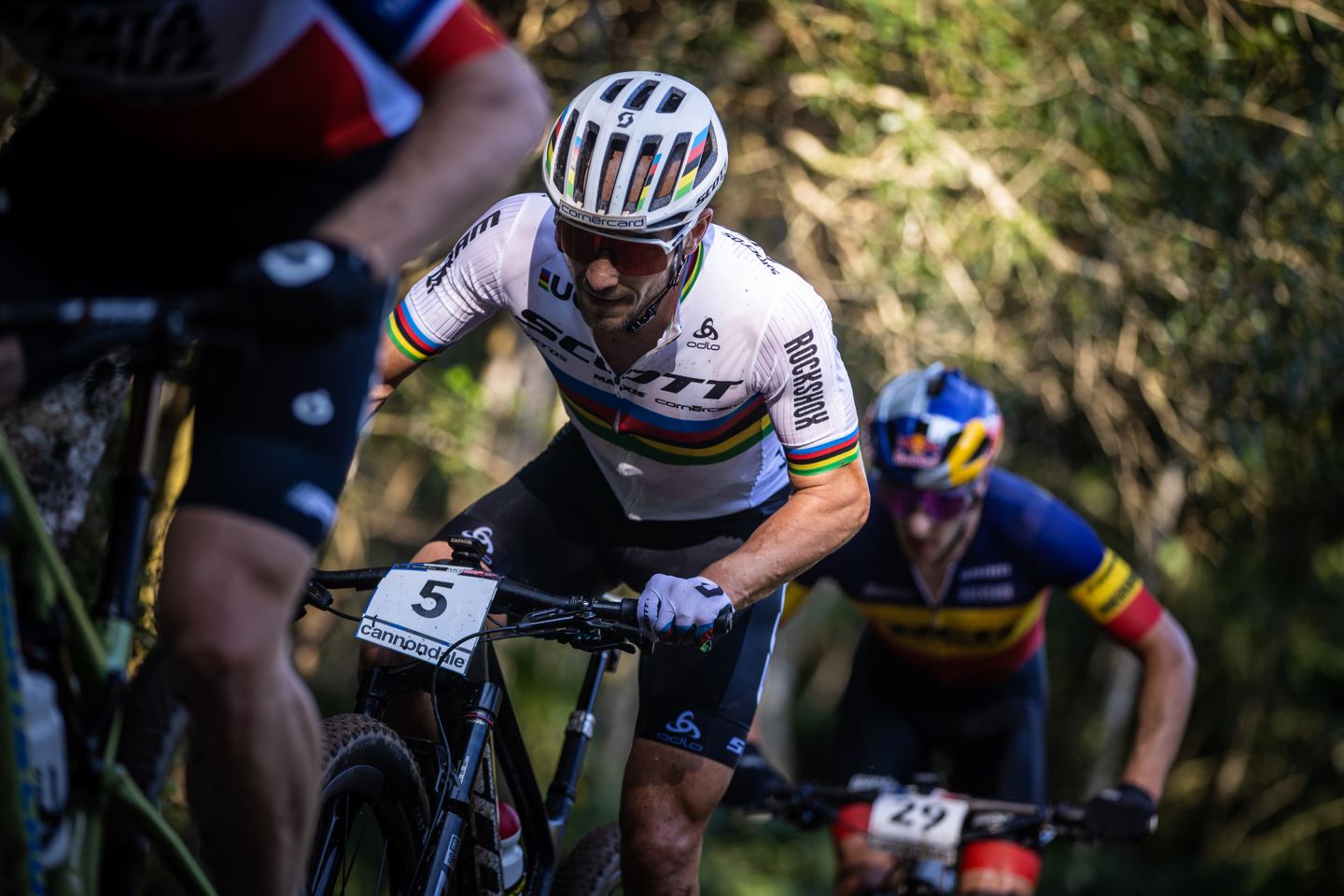 "My strategy was to get through the race while saving as much energy as possible. I always try to hide myself in the best attacking position in the group.
It was a tight battle—I didn't have the feeling that I could drop Maxime and Vlad, so I knew it was going to be a tough last lap. I tried my first chance going into the downhill but realized I couldn't open a big gap, so then I realized it would all be going into the last uphill and straight finish. Luckily, I had the right equipment with a big chainring (38T) for the sprint, and it paid off."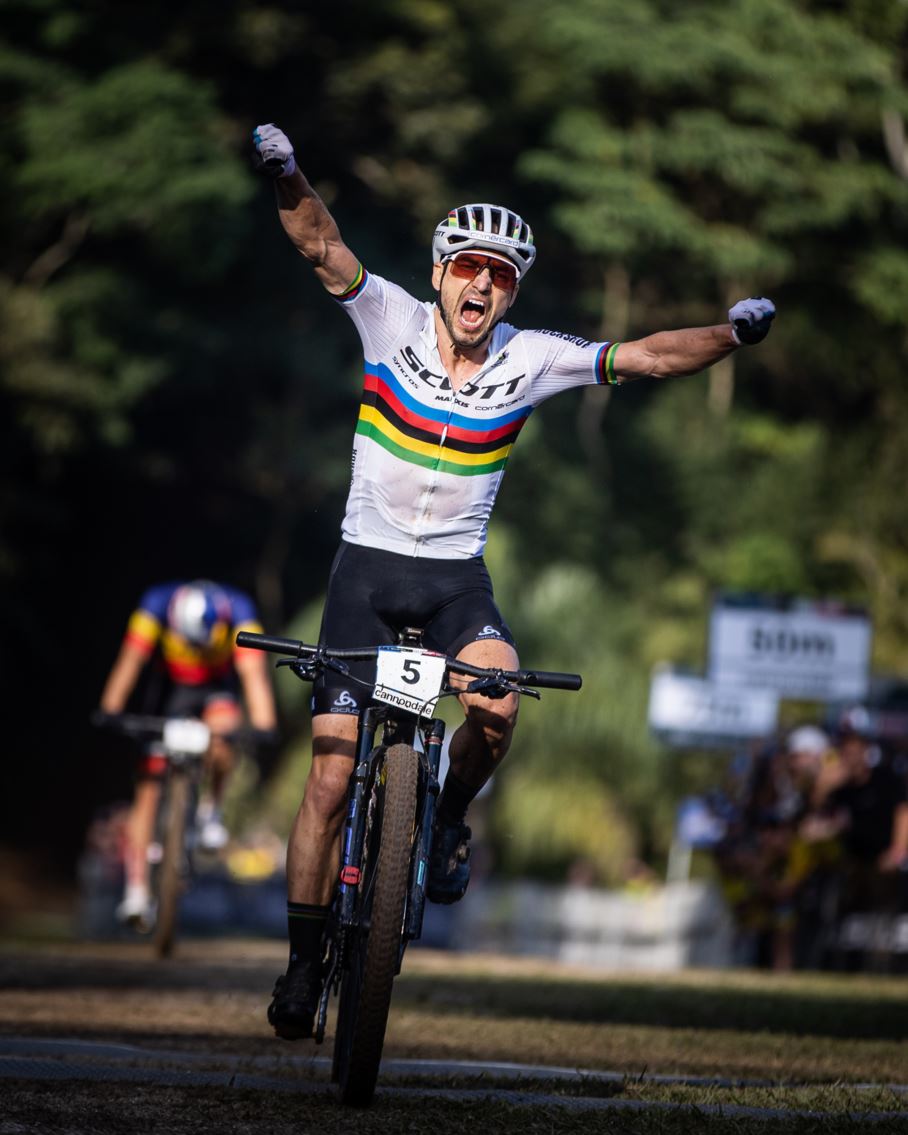 Nino continues his streak of nine sets of rainbow stripes, 7 World Cup Overall titles, and now 33 World Cup wins aboard his Scott Spark RC. Factoring in the heat and humidity in Brazil compared to Switzerland, Nino's mechanic slowed down the Rebound by one click and added 3 PSI for more support in his SID Ultimate. And when asked about his choice of running a dropper seat post, "A dropper post is one of the biggest cycling innovations in the last decade. Remember Fun is Fast."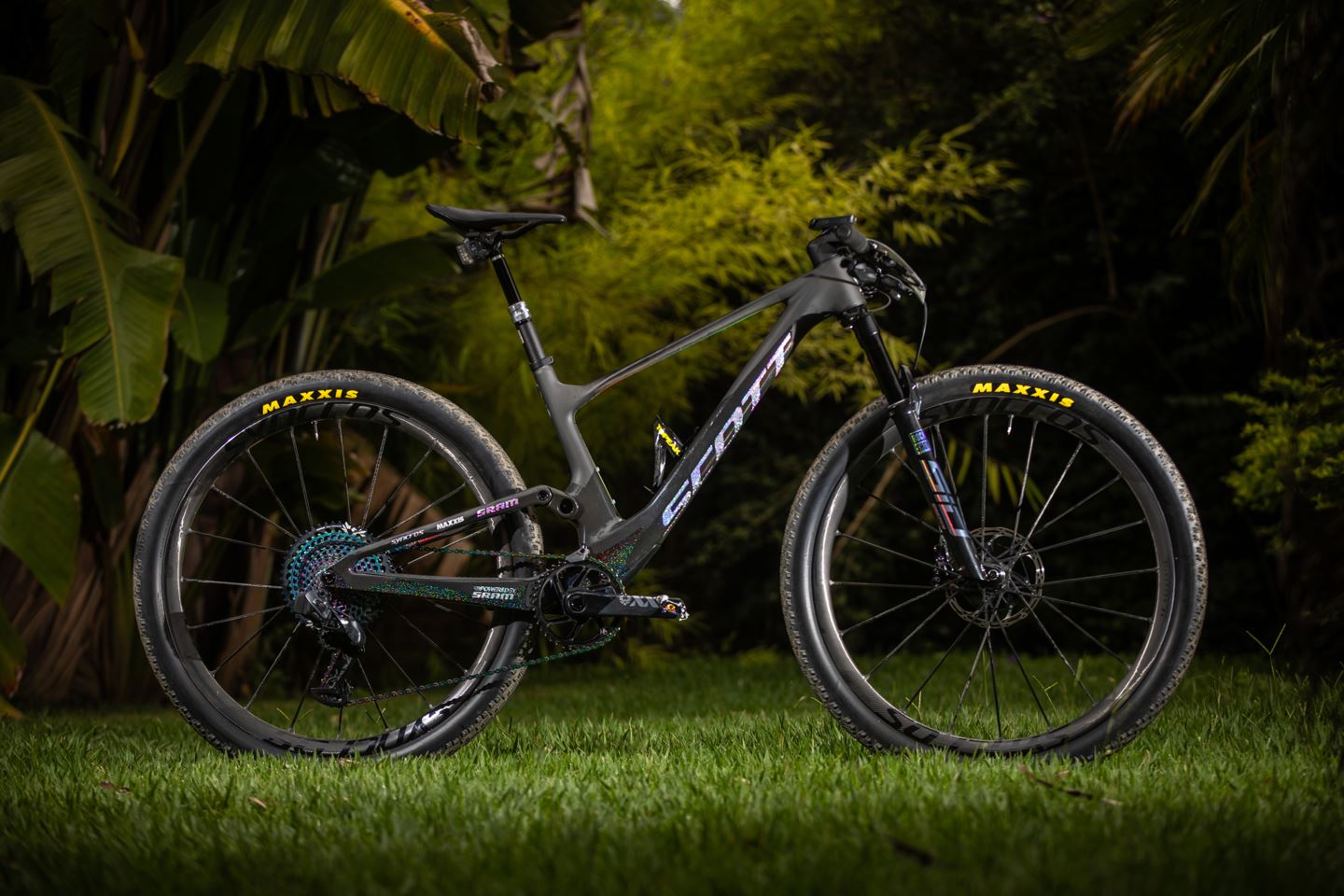 Essential to Nino's winning sprint was his SRAM XX1 Eagle AXS drivetrain that consisted of a 38-tooth chainring paired with a 10-50t Eagle cassette. Keeping him in control was SRAM Level Ultimate brakes, with 180mm and 160mm Centerline-X rotors.
Remember, Fun is Fast!

–Nino Schurter
Where do our riders go from here? Well, only up!
Back up to the Northern Hemisphere for World Cup XC #2 in Albstadt, Germany, May 6-8. If Nino wins one more World Cup race, a new record for World Cup wins will set the bar even higher - an accolade that only comes with immense experience, commitment, and consistency.
With reigning World Champion - Evie Richards, Olympic gold medalist - Jolanda Neff (Trek Factory Racing), and Pauline Ferrand-Prevot (BMC Racing) returning hungry to race after sitting the first XCO out, the Elite Women's race is due to be shaken up even more.
When we say the talent, the speed, the technicality of courses, fanfare, and competition is only going up, racing in Brazil took it all to a whole new level. We're in for a very exciting 2022 World Cup season!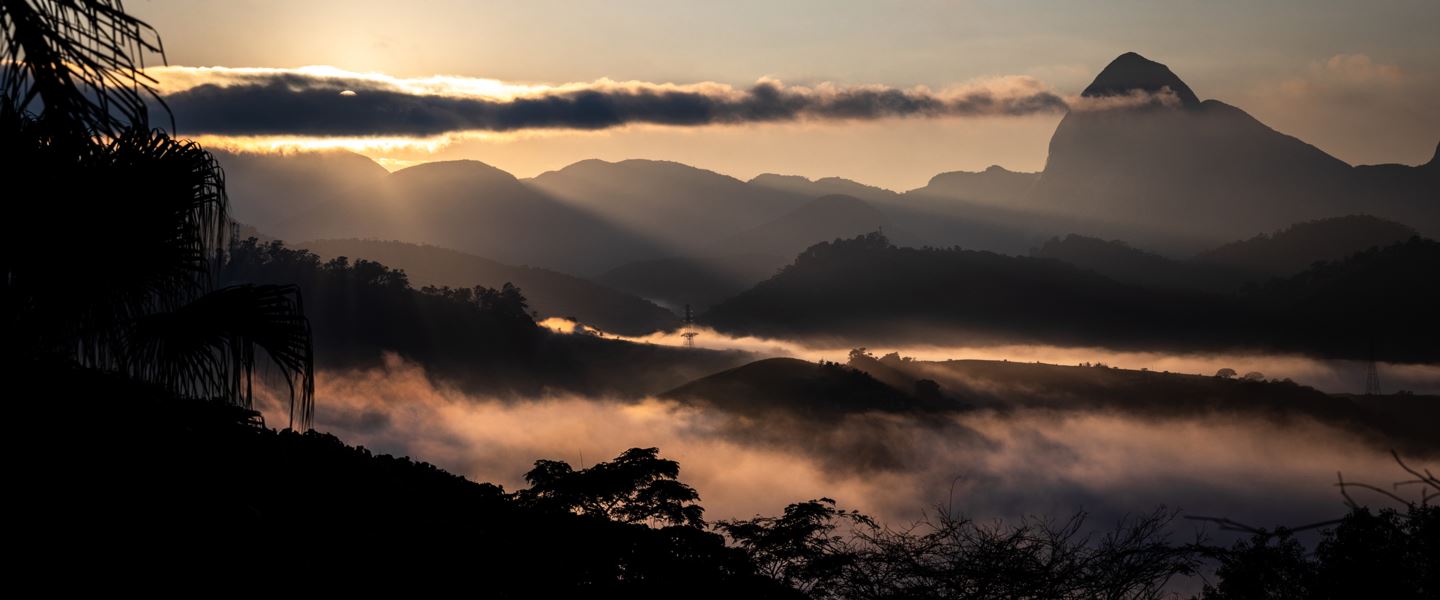 Photos by Michal Cerveny, Ross Bell, Francisco Bandin, and Attention Builders. Words by Sarah Rawley.