Do you need the AXS app to use an AXS groupset? No. But without it, you'll miss a bunch of bonus features and performance-enhancing firmware updates that will help you get the most out of your AXS groupset, your bike, and your rides.
GETTING STARTED
1) After you've paired the components in your AXS groupset together and completed setup and tuning, download the free AXS app from the Apple App Store or Google Play.
2) Check that your device's Bluetooth is turned on (That's how your device connects to AXS components).
3) Connect to a stable Wi-Fi network and open the app.
4) Create a SRAM ID to save bike profiles and help facilitate future service.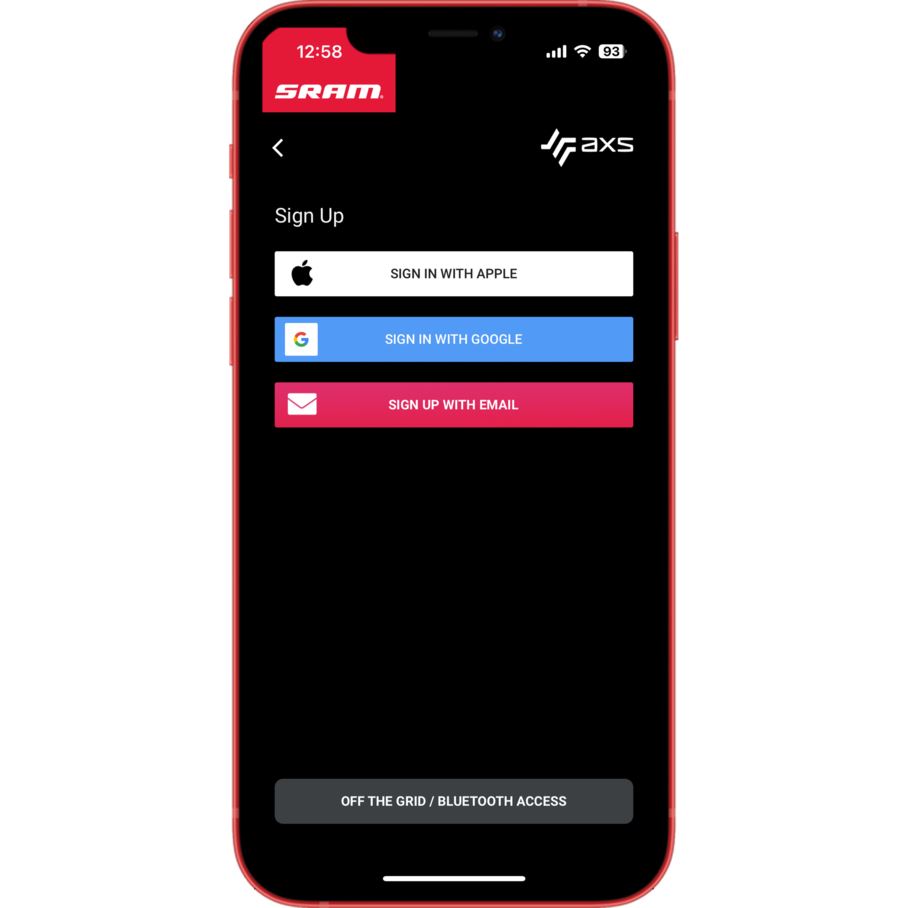 5) Click "Add Bike" to start building out your bike garage.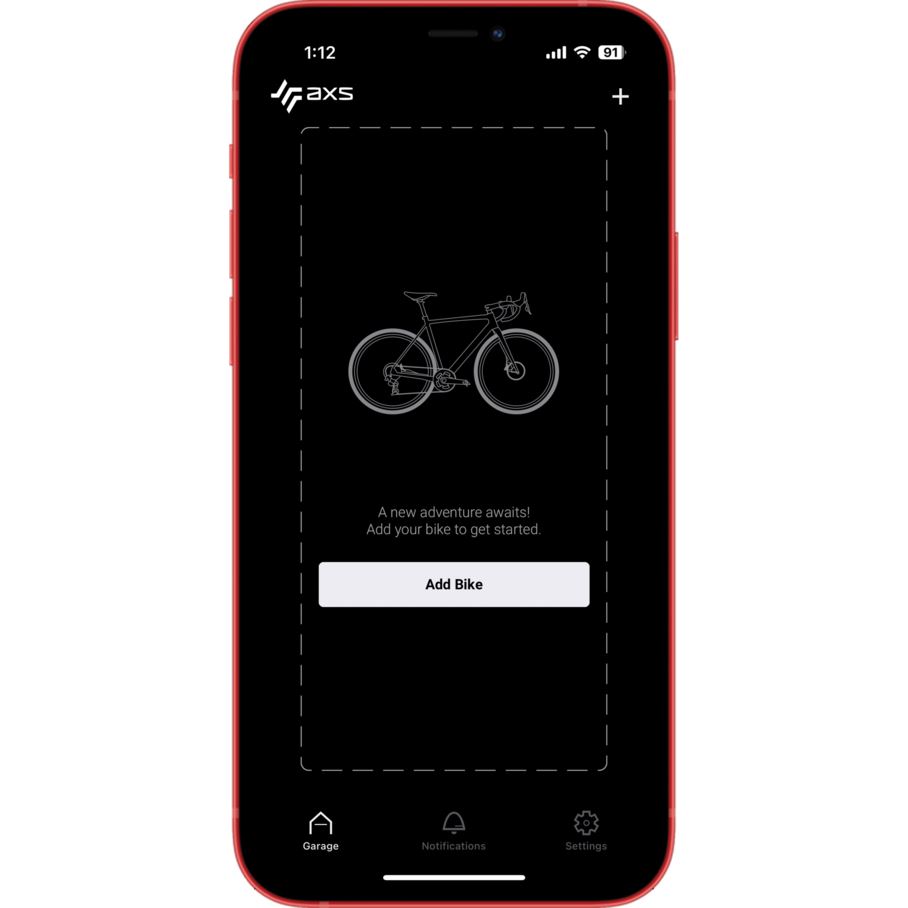 6) Give your bike a name and add your favorite photo of it.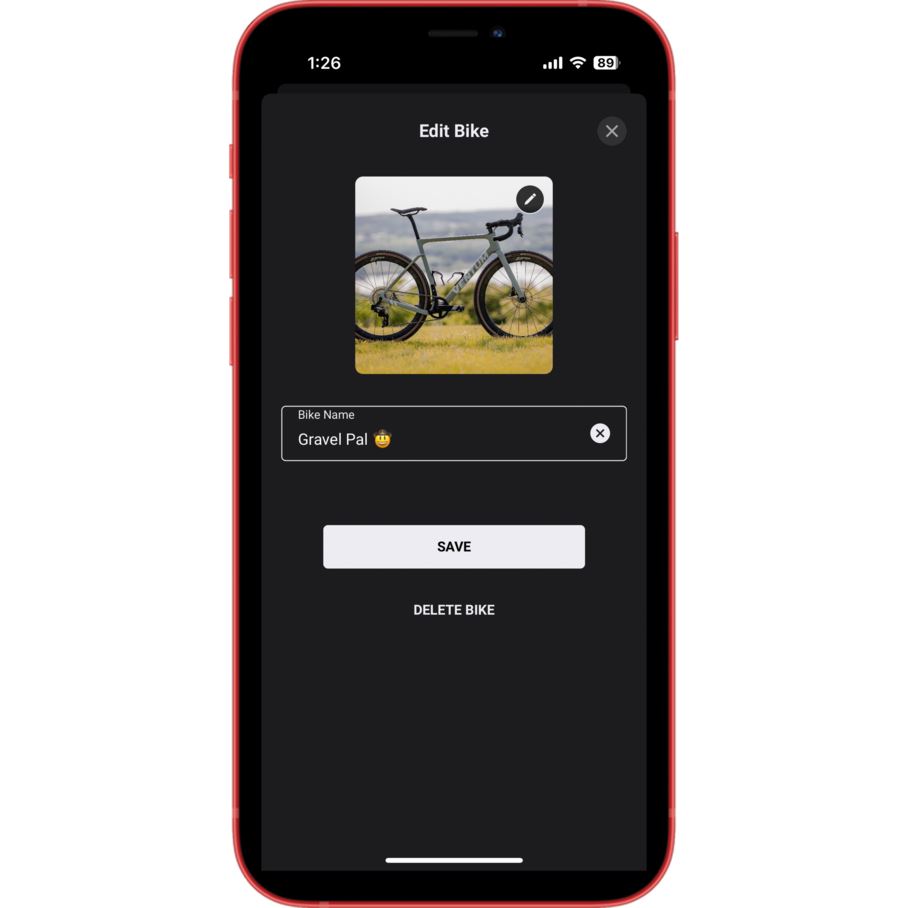 7) Press "Add Components" and give your bike a gentle shake to wake up the components (They automatically go to sleep to save battery power when your bike isn't moving).
8) Press the AXS button on the rear derailleur (the groupset's 'Primary Component') to ensure it is awake. Then press CONNECT in the app to link to the derailleur and assign it to your new bike profile.
You will then be asked to authorize the device when you connect to it for the first time. Follow the prompt to press the AXS button for this authorization.
Then press CONNECT in the app to link to the derailleur and assign it to your new bike profile.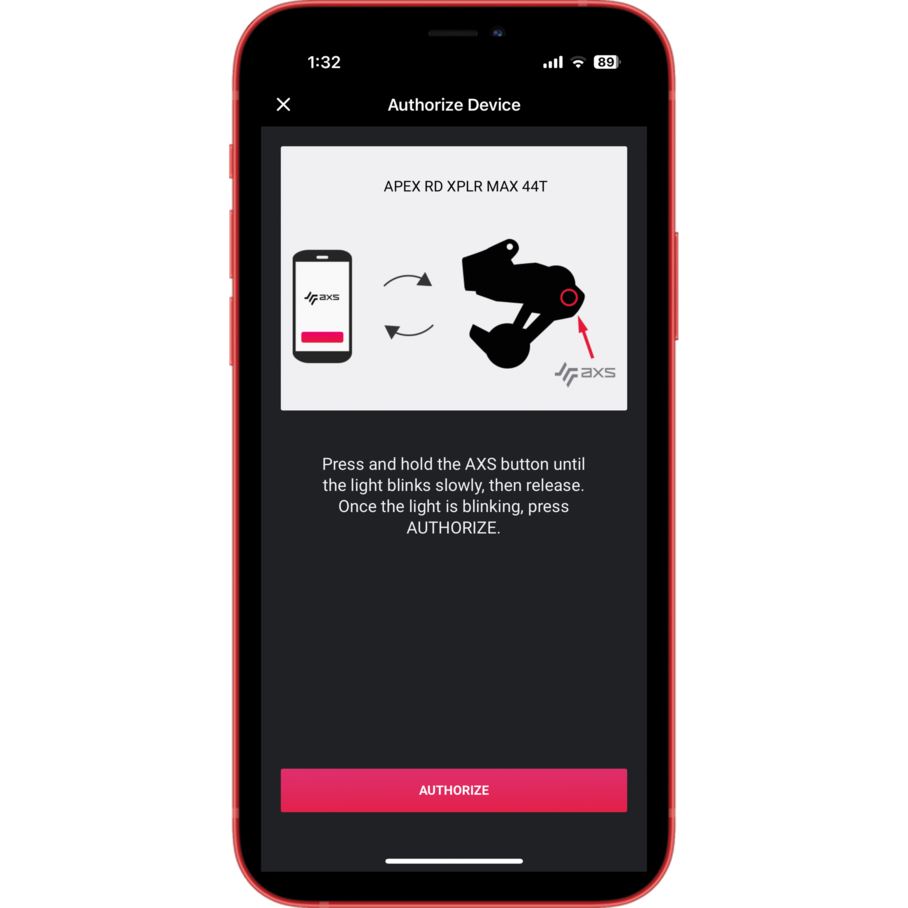 9) Press on each component in the app to check for and install firmware updates.
Updating to the latest firmware ensures you get the best possible performance and every feature currently available.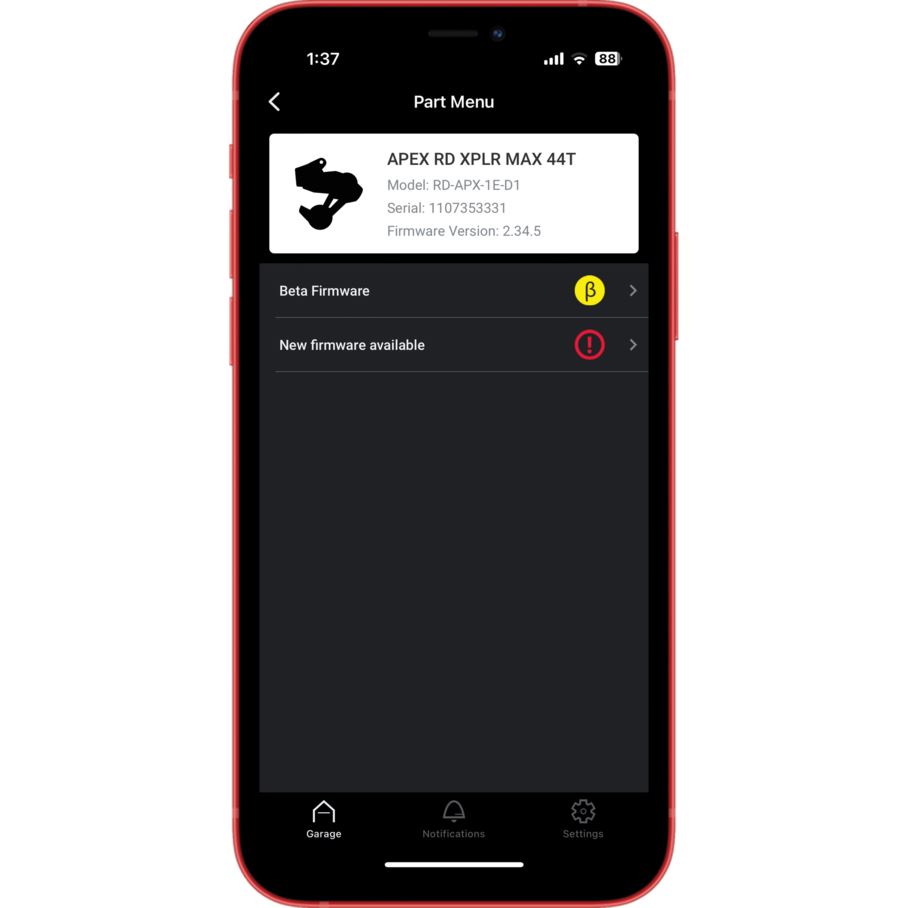 10) Check your bike status to ensure all of the bike's components are connected to the AXS app and battery status is good.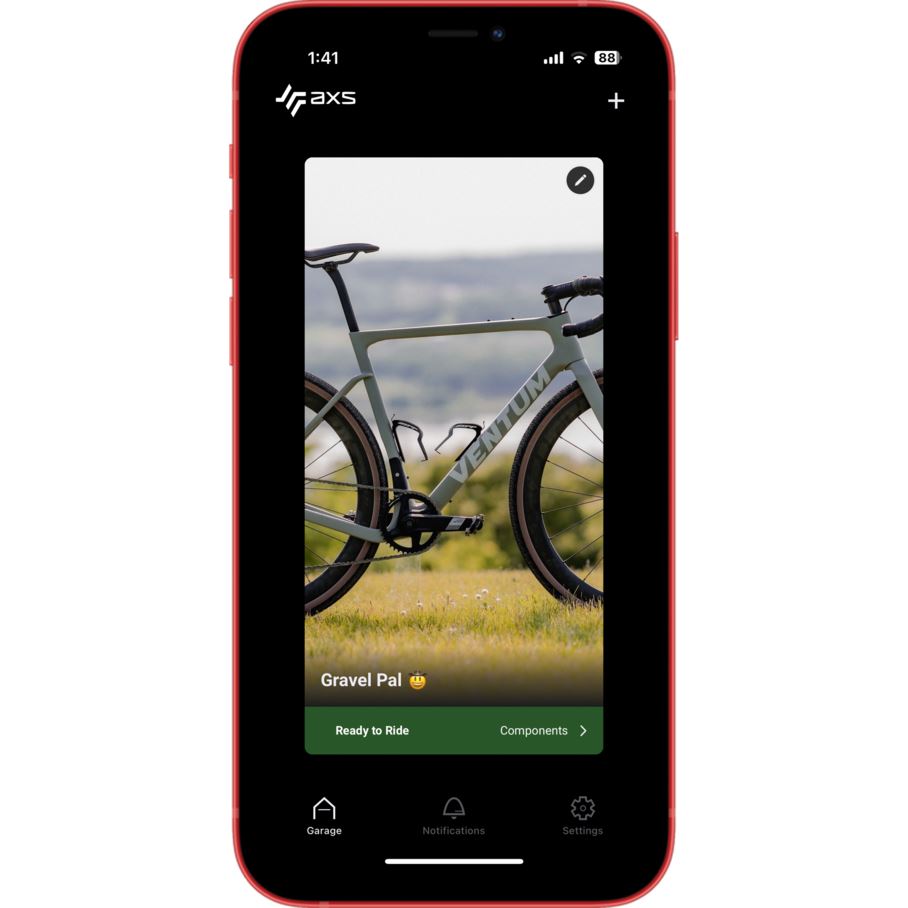 11) Click on "Components" to see each individual component's battery status and to personalize your drivetrain.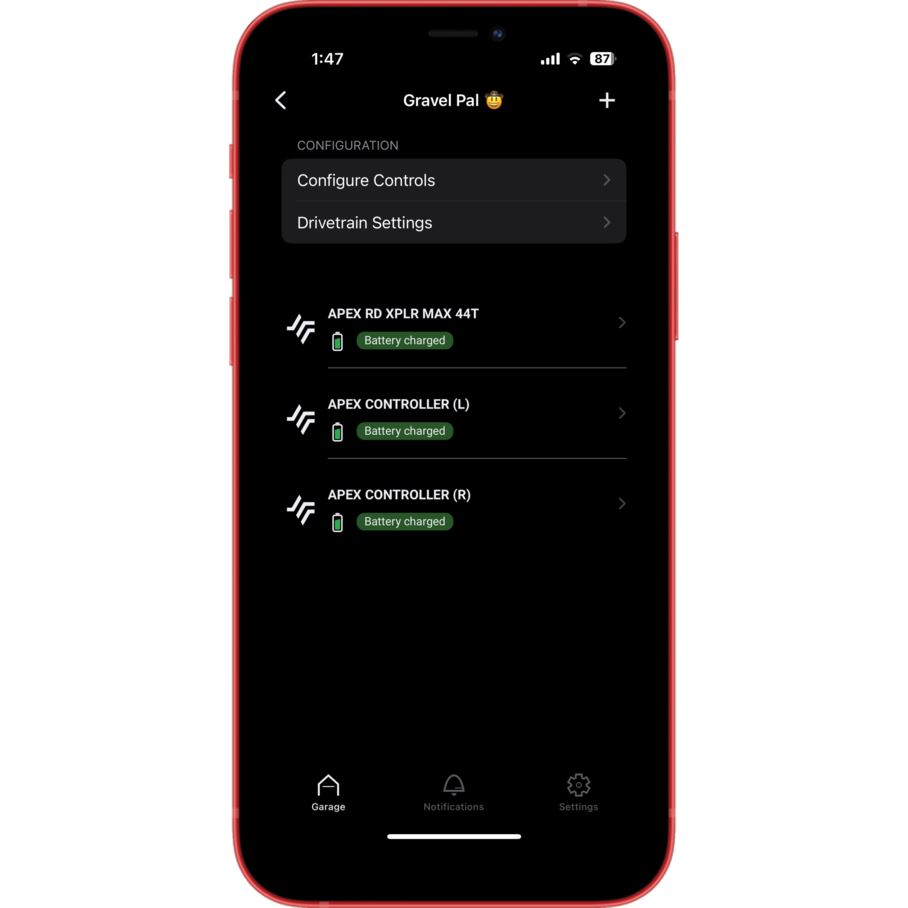 Your batteries are charged, your firmware is up to date, and your bike is ready to ride at this point. Get out and enjoy, or read on to learn about your drivetrain's personalization options.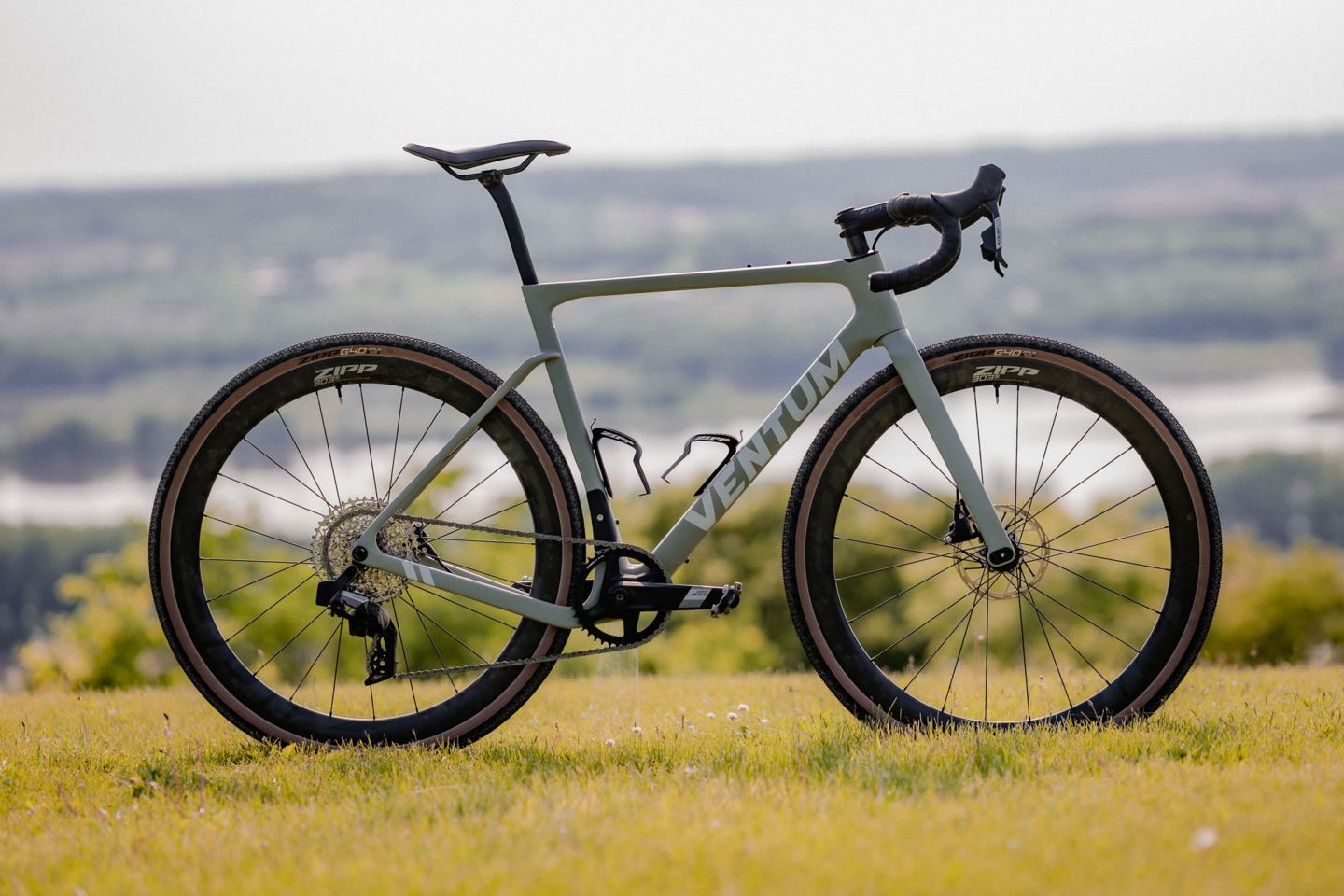 PERSONALIZATION OPTIONS
The AXS app gives you the option to select enhanced shift modes, reassign shift button functions, and control the AXS Multishift function.
Enhanced Shift Modes
1) In your bike garage, scroll to the bike you wish to customize and press "Components." Then press "Drivetrain Settings."
2) For a 2x drivetrain, enable Enhanced Shift Mode.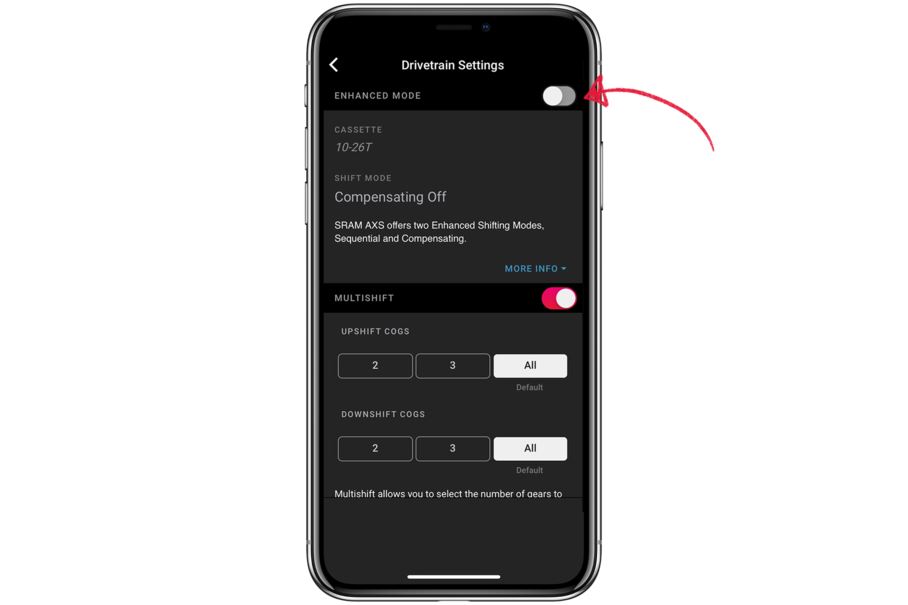 3.a) Compensation Mode — When you make a front shift, the rear derailleur will shift one or two cogs to lessen the gear step between chainrings.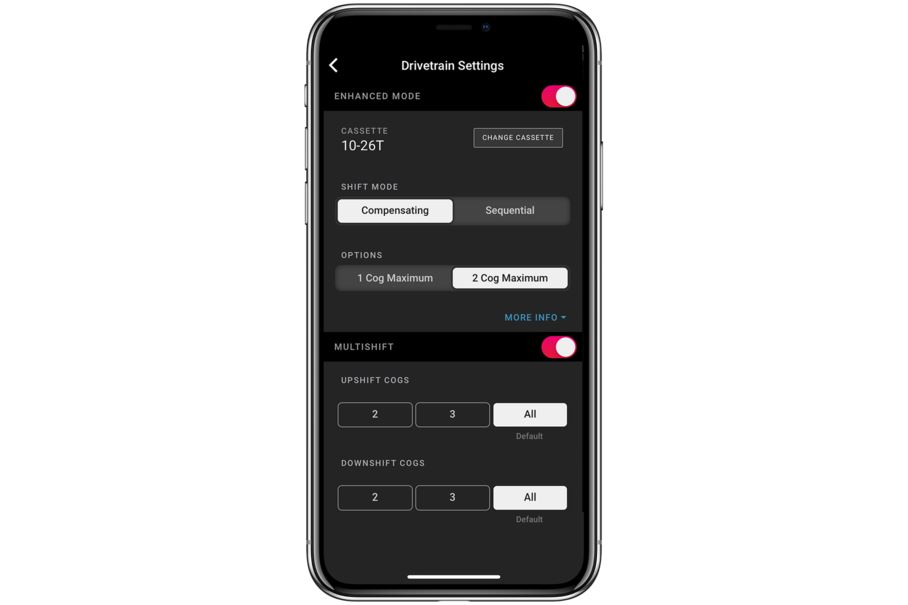 3.b) Sequential Mode — Just pick easier or harder. The system will choose when to shift the front derailleur.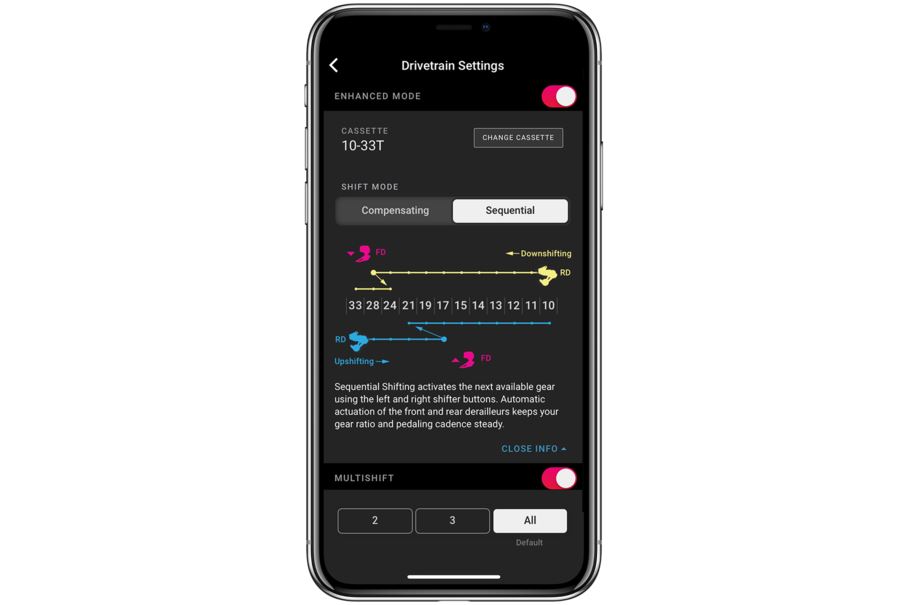 3.c) Multishift Control — Select how many gears the rear derailleur will shift when you hold down a shift button.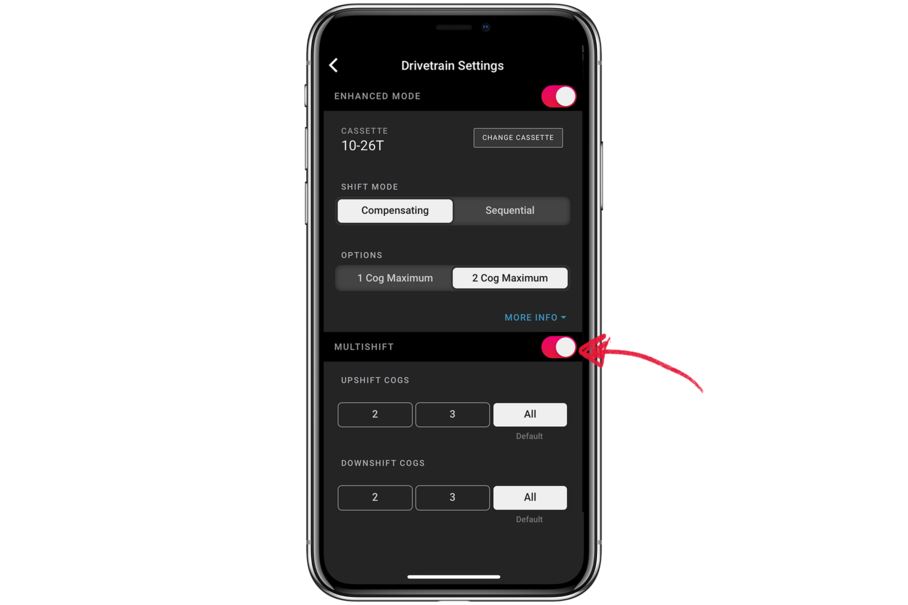 Reassign Shift Button Functions
1) Press "Configure Controls."
2) To reverse shift logic, select the "SWAP" button.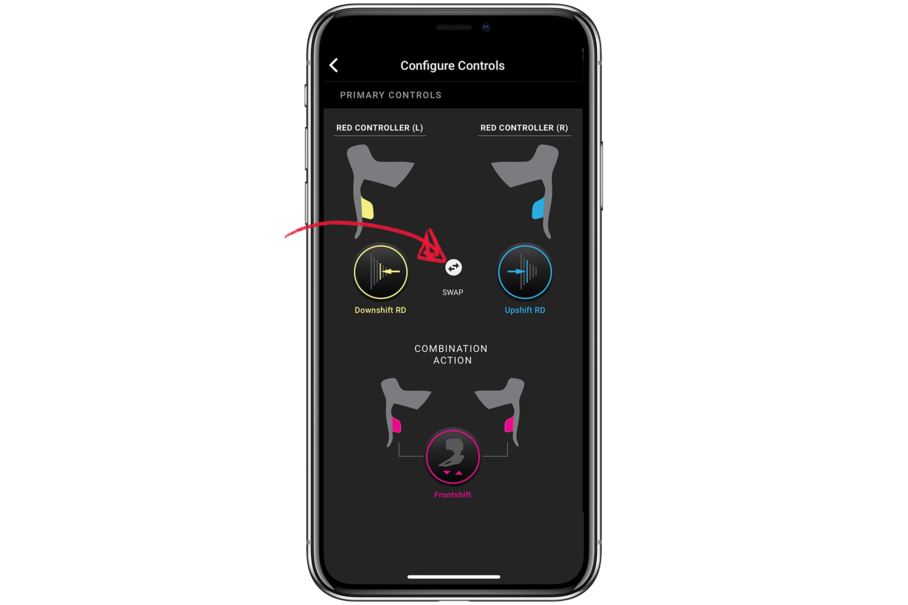 3) Assign remote shift buttons to perform specific functions (e.g. shift the front derailleur or operate a RockShox Reverb AXS).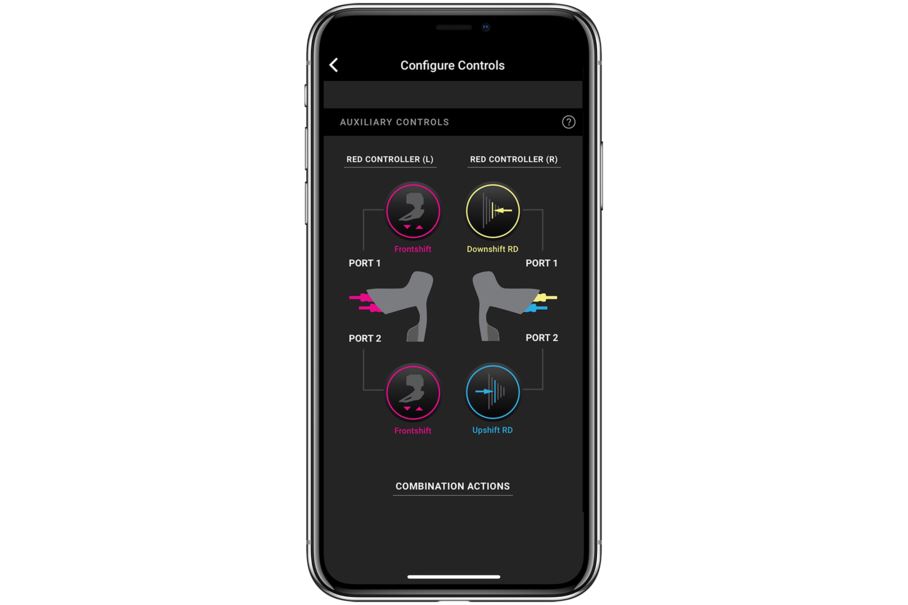 LOOKING TO THE FUTURE
Keep in mind that the AXS ecosystem is constantly evolving. Free new features and capabilities are being added all the time through the app, so make sure that you're using the latest version.
We also have an AXS Owners Facebook group where you can get tips from other AXS users on how to get the most out of the AXS App.