When a passion for trail access, art, and community align, beautiful things can happen. With more people venturing into the outdoors, the bike industry has been experiencing unprecedented growth and an influx of new riders. With this comes new demands on trail networks and infrastructure. RockShox heard the call from the riding community in Bellingham, Washington that they have outgrown the 20-car parking lot at the base of its most popular trail network, leading to dangerous situations with kids, new riders, and vehicles.
RockShox Ambassador Brooklyn Bell is at home in Bellingham, Washington where she has honed her skills as a world-class mountain biker and resident artist. Looking for creative angles to support Whatcom Mountain Bike Coalition (WMBC) fundraise for the up-and-coming Galbraith South Side parking lot project, RockShox commissioned Brooklyn to do what she does best - create unique art that is inspired by her love for the outdoors.
While Brooklyn never thought she would be at the helm of fundraising for a parking lot, she could not pass on the chance to bring her unique style to a mainstream audience by collaborating with local vendors to emulate her artwork on a variety of bike accessories and a seasonal brew. By buying these goods, riders like YOU can support the final push to raise the additional funds needed complete the build.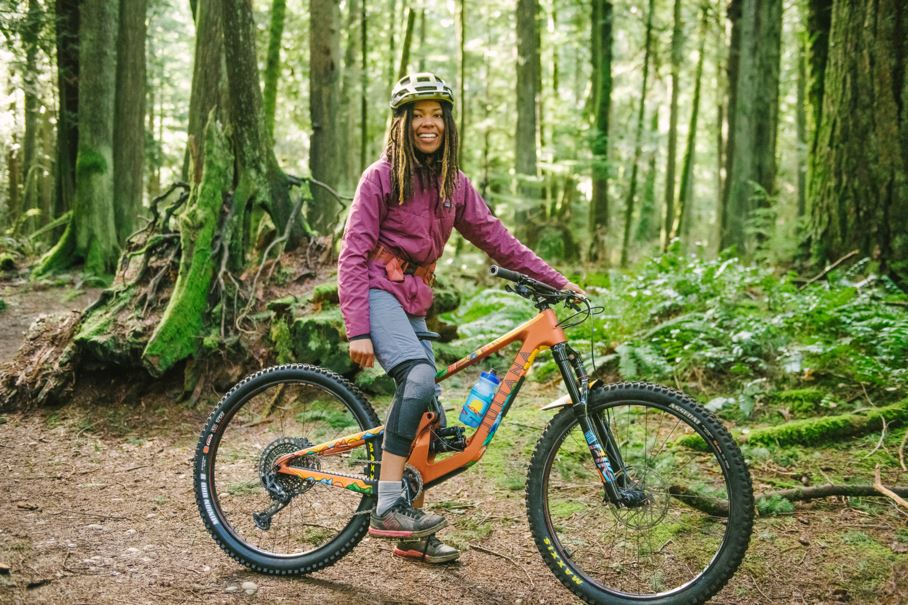 "I never really thought I'd be so passionate about fundraising for a parking lot, but the parking lot is such a symbol of how Galbraith is a cornerstone of this town. We need structural change to accommodate for the number of people who love bikes here," Bell said. "The artwork shows Galbraith in the rolling hills below and Komo Komo Kulshan (great white watcher) peeking out from above."
What makes Galbraith so special is the community and also the strong female presence on the mountain. I wanted to make sure that the art reflected this femininity and was warm and welcoming to people visiting Galbraith for their first time.

–Brooklyn Bell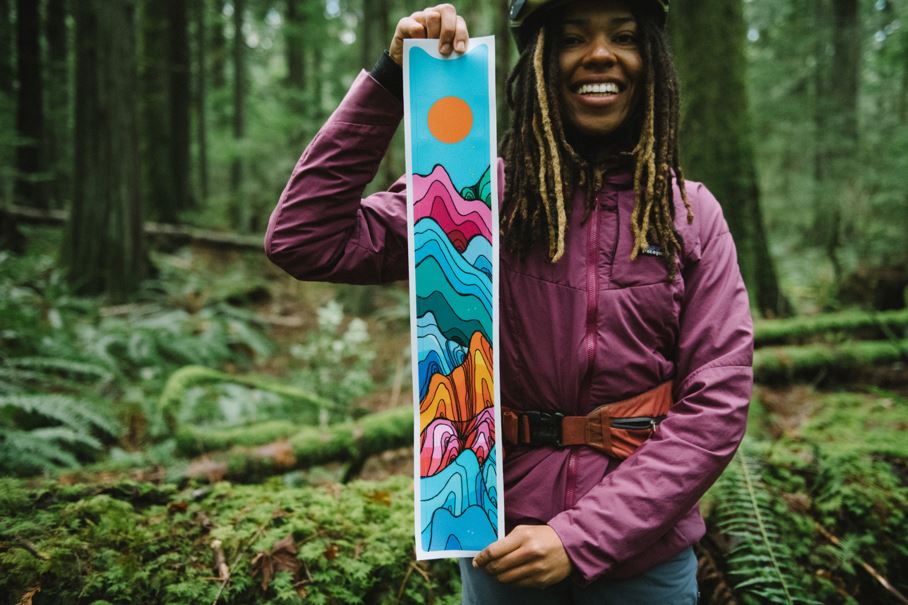 Known for their custom fenders, Ground Keeper was founded in 2017 by Keely Shannon, a bike industry vet looking to shake up the "racer's only" mentality that accompanies the sport and infuse the scene with more fun and provide the tools for others to do the same. "This is the first time we've done an artist series that stretches across our whole product lineup, and Brooklyn did an amazing job making this design fit perfectly on each item. I've seen our community rally in pretty big ways, so I have faith we can blow our fundraising goal out of the water and provide a pretty healthy donation to WMBC for the new Galbraith parking lot," Shannon said.
A portion of all Badgal Brooky collection sales will be donated to the WMBC including fenders, frame protection, fork decals, top caps, and water bottles that feature Bell's artwork at Ground Keeper. The jerseys will be sourced by Liet Unlimited, a local screen printing and apparel company, who holds a strong belief in supporting the local community and giving back to the place they call home.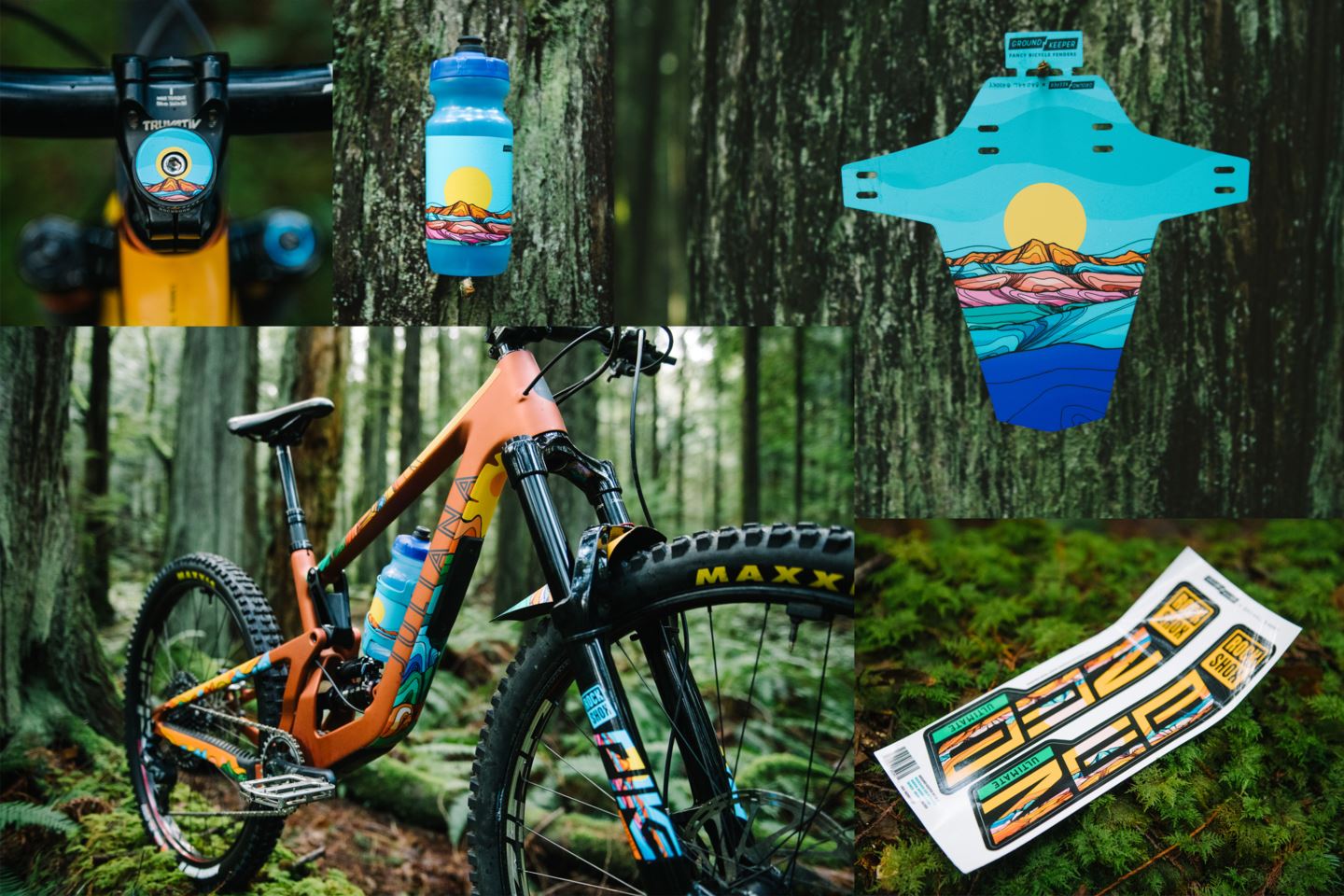 The same artwork will wrap Stemma Brewing Co.'s seasonal "Lot of Love IPA" beer found on the shelves of local Safeways, Haggens, and at the family-run production while supplies last. Brewing with love in the heart of Bellingham, $.75 from each can goes directly to WMBC for Galbraith Mountain's new parking lot.
To bring everything full circle, RockShox is funding a piece of infrastructure to permanently display Brooklyn's artwork at the trailhead's facilities for some pre-ride inspiration before you hit the trail.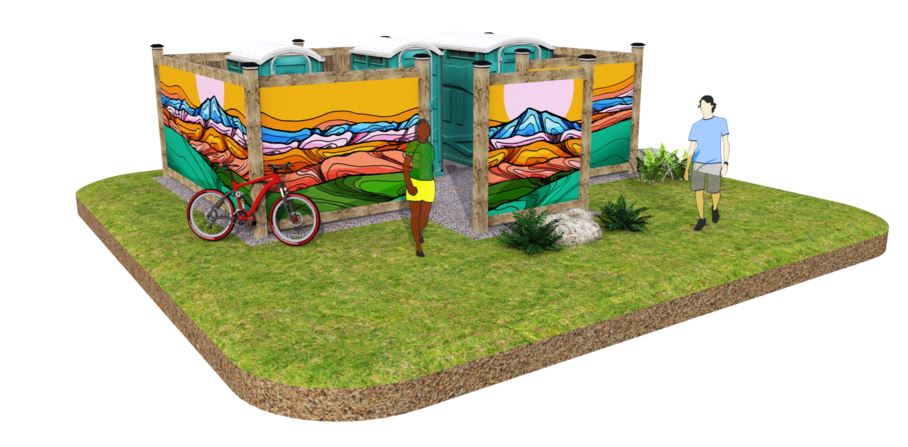 If you want to support WMBC's fundraising efforts, you can purchase the goods or donate directly to the project at www.wmbcmtb.org.