Squinting into the swirling fog, rain trickles from my helmet and onto my face, collecting grit from the road and depositing it straight into my eyes. Useless numb fingers fumble with my GPS. I'm later than planned and slower than expected. This road is exposed and I'm wet to my core, shaking my arms in a vain attempt to encourage blood back to my fingers. I need to keep moving but the faint outline of a big animal is drifting in and out of view on the road ahead of me. The wind whistles through brittle gorse, bending the weaker bracken that recently turned from lush green to a late autumn burnt sienna, and water flows steadily down the single-track lane towards me making islands of my feet. The fog is claustrophobic and my senses need recalibrating. The animal ambles forward and I can now clearly see the huge stocky frame of a highland cow, its immense horns splayed far beyond the width of its body. Its thick coat is matted and wet, but unlike me it is well-suited to these harsh conditions, as are all of the animals that live up here. Barely acknowledging my existence it continues past and disappears into the cloud, as if it were an apparition.
How wrong could a forecast be? I'd be annoyed, if I didn't have the local knowledge that Dartmoor is anything but predictable. Still, I should have known better. It's not the first time I have underestimated this terrain, and it won't be the last. Someone wise once told me that you always owe Dartmoor an extra layer, and today is no exception to this rule.
Dartmoor is a 394 square mile National Park in the South West of England. Rising to a high-point of 2,037ft, technically it meets the criteria for being classed as a mountain, but nobody ever claims that. See, Dartmoor is unique. It's not a place that can be labelled, or described and understood, it is somewhere that needs to be experienced. You can't appreciate its fickle personality, its cantankerous conditions or its rawness unless you have ridden there and felt the burn of the wind and witnessed an achingly beautiful view teasingly disappear in a matter of seconds.
Dartmoor's rich fabric, visible on the hillsides, showcases the history of people farming and living on its land since around 4,000BC, so it's no surprise that its mystifying personality has given rise to so much myth and legend. Some tales are of course fanciful, fuelled by one too many ales. Others, the ones that make you wonder and make you glance over your shoulder when the mist is swirling, are much more sinister.
To cycle across Dartmoor is to feel every contour on roads laid ribbon-like across the land with scant regard for the easiest way. On a bike you rollercoaster in and out of every fold of an ever-changing landscape, always making use of every available sprocket, for there is no flat road to be had here. Knowing that no two days are ever the same adds to the beguiling nature of this place. On a bright day this huge granite batholith dominates the view from almost anywhere in the county, but on a day like this, if you didn't know it was there you would never know it existed, and that can make it even more alluring. Some days I look out of my window and can't see Dartmoor, and it makes me want to ride up there even more because things move quickly and I'm struck by a fear of missing out - no two valleys are the same and cloud inversions are common - and those days that appear to be the worst can often mean striking gold.
Because it's always windy things change in an instant up here and the contrast can be stunning. Barrelling, thick black clouds are punctuated suddenly by pockets of blue sky that beam shards of sunlight onto the landscape, giving brief spotlights to the exposed granite tors that extrude from the hilltops, and that is when the colours really sing. From a vantage point you can watch these dramatic light shows dance across the hills and those fleeting moments, where all you do is watch and appreciate, are worth battling the wind and enduring the rain to experience.
I have raced and ridden all over the world, and it's perhaps only once having lived elsewhere that I gained the fullest appreciation for how lucky I am to have Dartmoor on my doorstep. From deep snow and raging rivers in winter, to meadows of bluebells and yellow gorse mixed with purple heather in spring and summer, all set against a rugged and weathered backdrop of granite and wild horses. At times it can be brutally harsh, but there are few finer sensations than feeling the light post-ride tingle on skin that has been left open to the fresh Dartmoor air. Always hard on the legs, always rewarding and never the same.
Ross Lovell is the Lead Guide and Founder of Moor Retreats, a Dartmoor-based cycling tour outfit. When he's not divining the weather and guiding clients around the moorland, he can be found everesting one of Dartmoor's many steep climbs.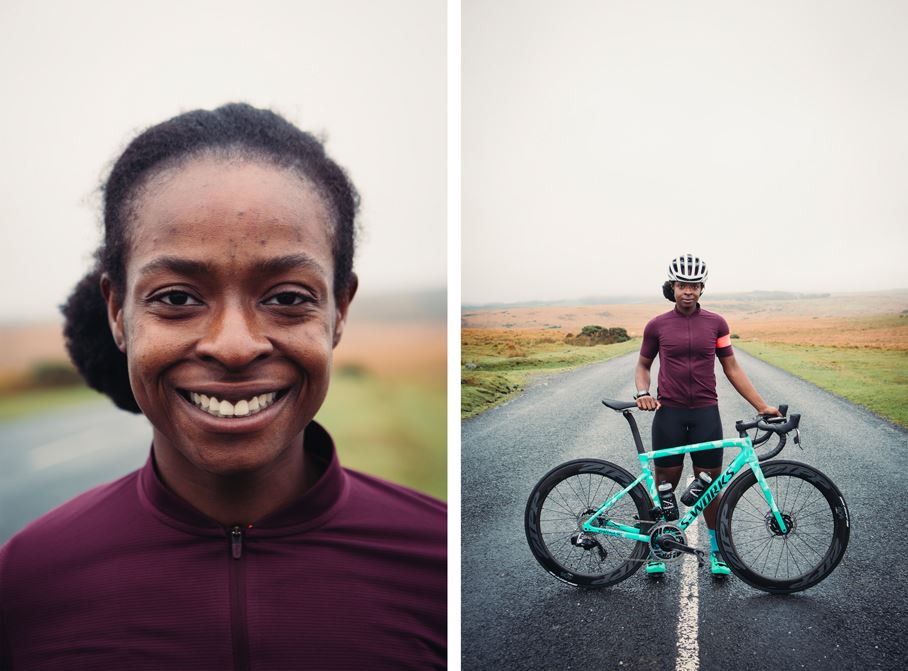 The shoot was the first time I had ever used a bike with electronic shifting or disc brakes and I found it extremely easy to adjust to it, especially with how intuitive the eTap feature is and the smooth shifting between gears. We weren't graced with the best weather but the braking system made me feel like I was in control of the bike the entire time.

–Yewande Adesida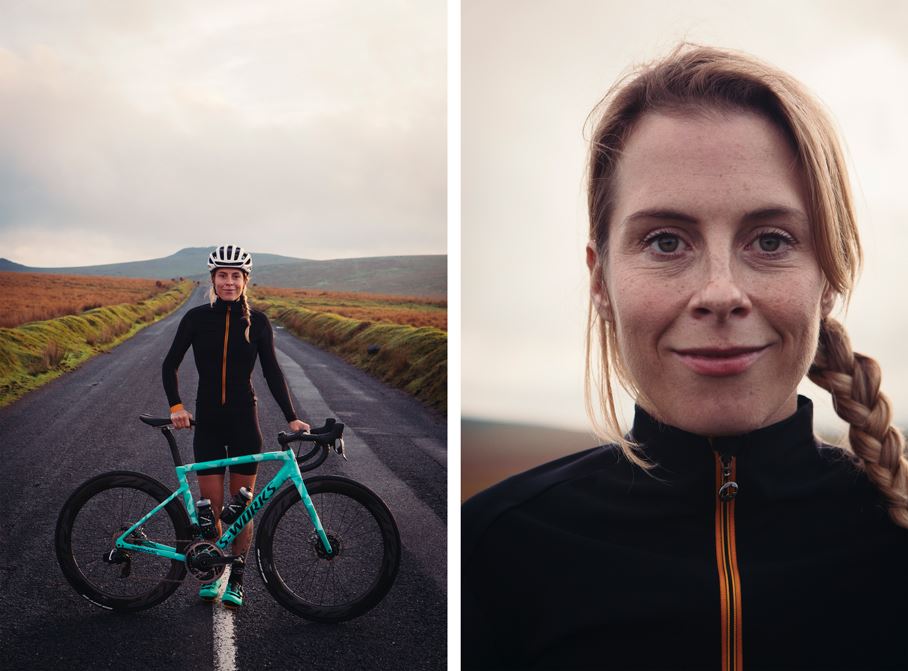 The best innovations are those that immediately feel 'right,' where you wonder why no one has ever made them before. eTap AXS works so flawlessly making changing gears totally effortless.

–Juliet Elliott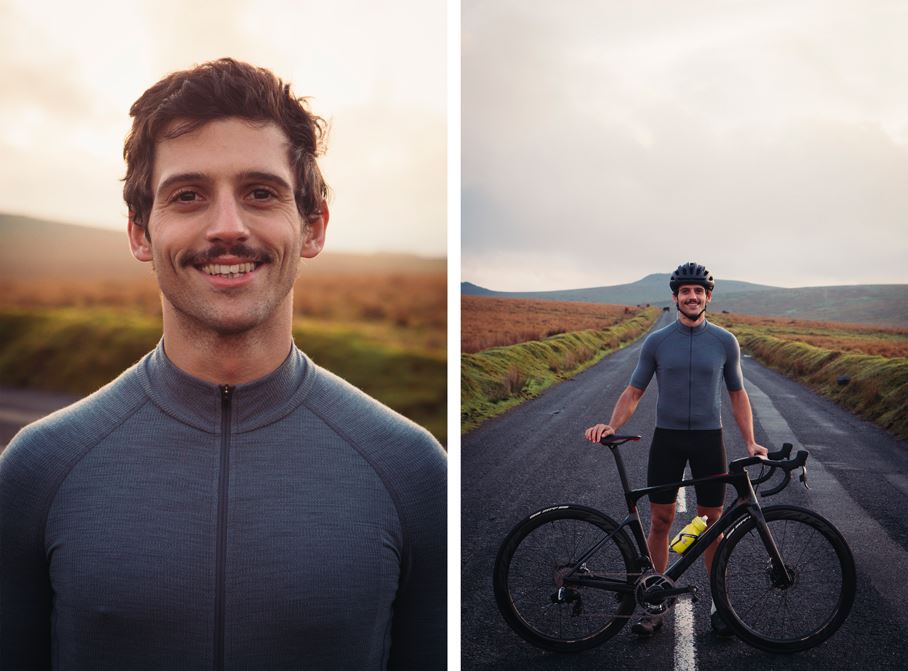 Combining the range of gears and rapid shifting, it can handle sudden and constant changes in gradient faultlessly. It is beautifully crafted. It looks like jewelry for your bike.

–Charles Nicholson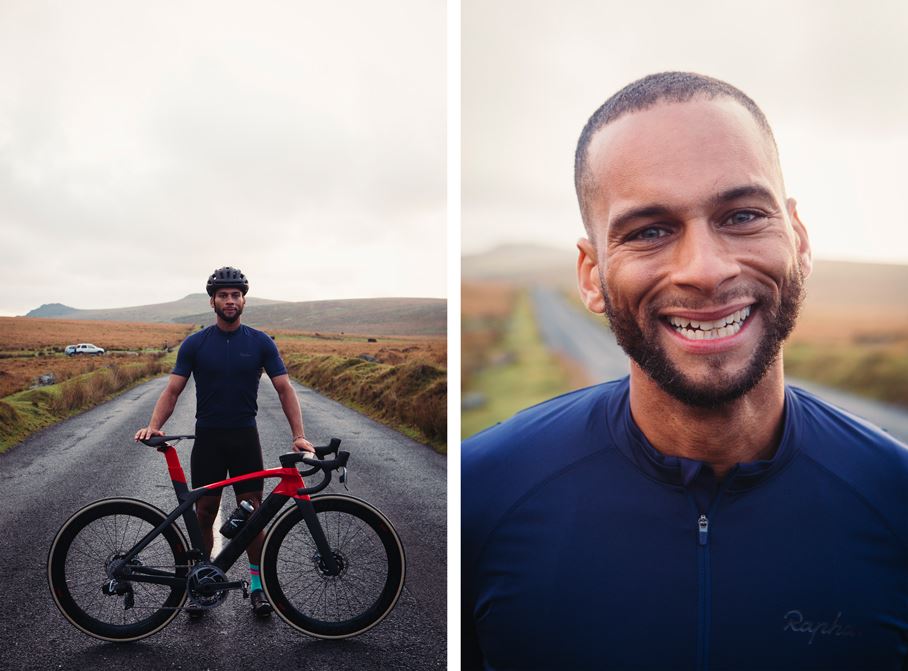 The engineers' dedication and love put into eTap AXS is felt on every smooth, quick, and accurate gear shift. It will be the clear choice for many, many more cyclists in the future.

–Marty Merritt