Truth is, "gravel" isn't some easily defined type of riding. And you don't have to travel to the middle of Kansas to find it. Imperfectly paved terrain, made enjoyable by today's more capable drop bar bikes, is everywhere. Even in one of the biggest cities on earth: Los Angeles, California.
To demonstrate this and test out our new wider gearing for Force eTap AXS, writer and photographer John Watson took us on a tour of his Golden State backyard. Starting from the bustling hipster hub of Silver Lake, we rode through the city into the nearby Verdugo Mountains. Within an hour, we had traded stoplights and car fumes for lizard sightings and steep sandy climbs. It was the ideal weeknight escape from the city, perfect proof that LA certainly doesn't suck for cycling.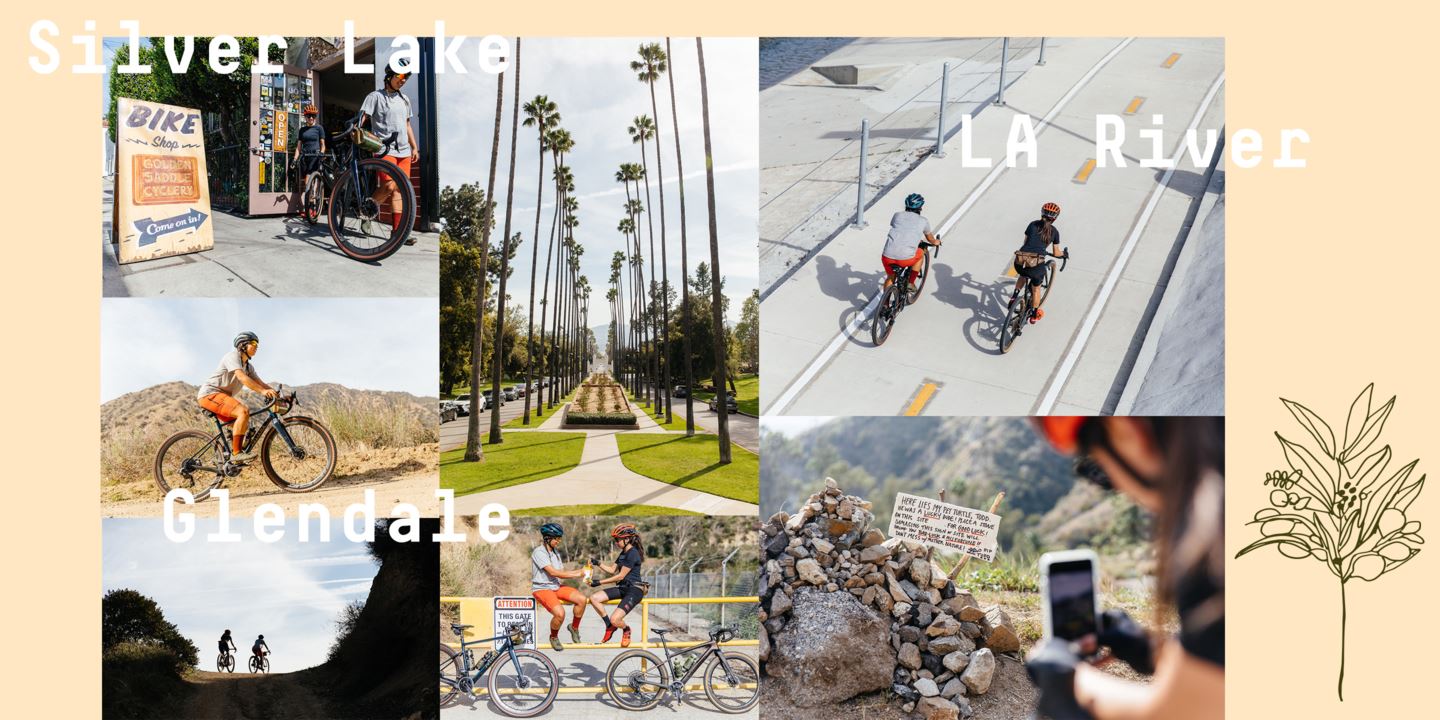 I was an architect in my previous life. Before I began documenting cycling culture. One of my favorite architectural theorists is a fella named Rem Koolhaas. In his book, Delirious New York, he claims that "A city is a plane of tarmac with some red hot spots of urban intensity." While the book is an examination of New York City, many have applied this observation to the sprawling city of Los Angeles.
While Rem was onto something, I can't help but look at Los Angeles in a different light. This wayward landscape appears to be unforgiving at first but look closely and you'll find some real gems. In the five years I lived in LA, the number of cyclists that came through town for work, only to describe the city as a wasteland with no riding almost outweighs the ones who sing its praises as a cycling mecca. The main difference is whether or not the travelers brought their bikes with them. In LA, if you have to get around by car, you'll hate it. Rather, Los Angeles' myriad of roads almost all lead to glorious dirt, so pack your gravel bike too!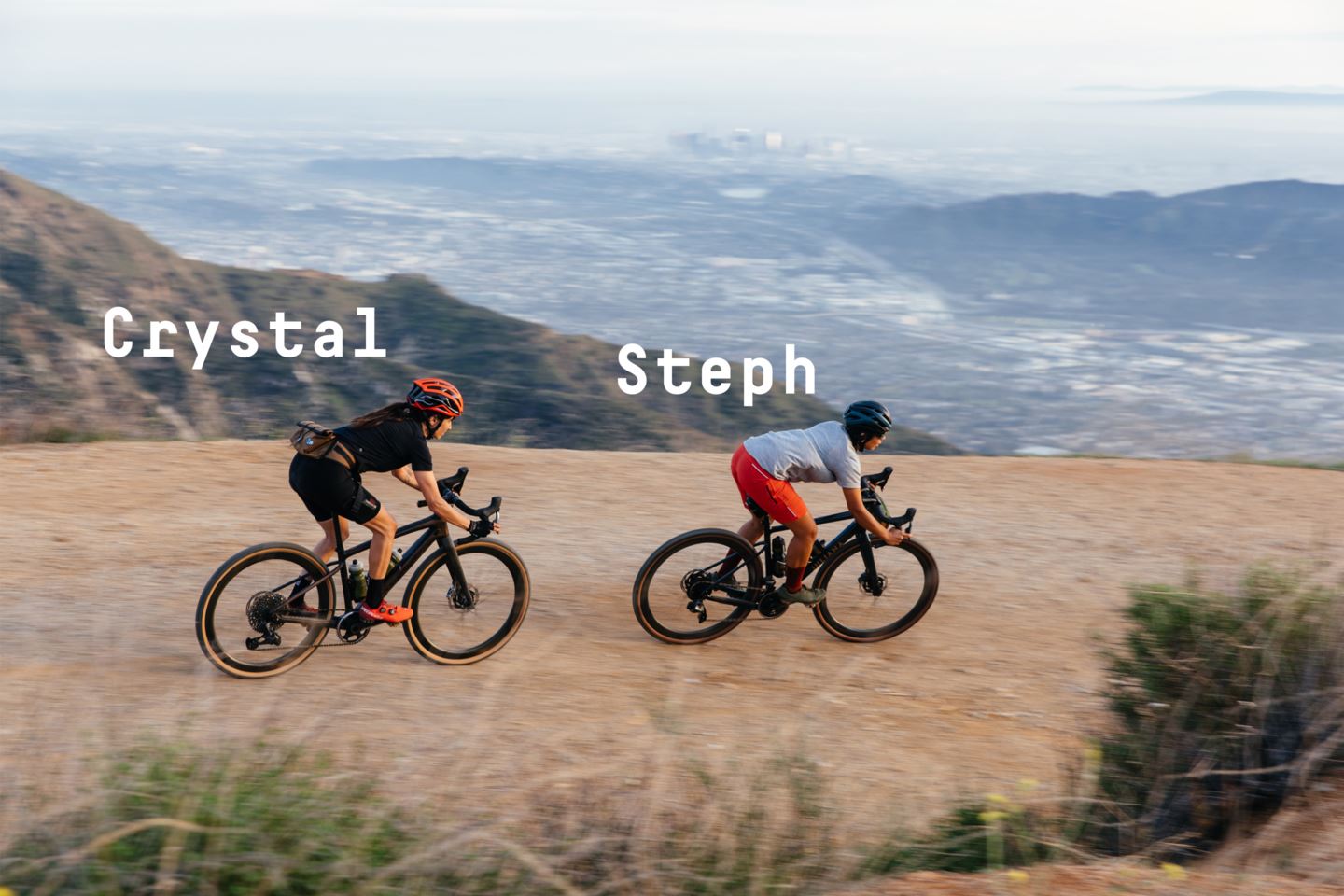 These dirt roads get you up, above the city. Above the sprawl, above the traffic, and above the smog. You've just got to know where to look.
When I move somewhere, I like to explore the lay of the land myself. These solo outings allow me to figure out where I'll spend the majority of my time riding. Back in 2015, when I first moved to LA, I would always point out the Verdugo Mountains in Glendale and ask why "we didn't ride there?", querying this to my friends. Of which I'd get a response like "there's not much going on there."
Truth told, the Verdugo Mountains became my go-to ride in LA for the five years I lived there. We recently relocated to the mountain town of Santa Fe, high up in Northern New Mexico and since moving, I've been able to reflect on my riding in Los Angeles.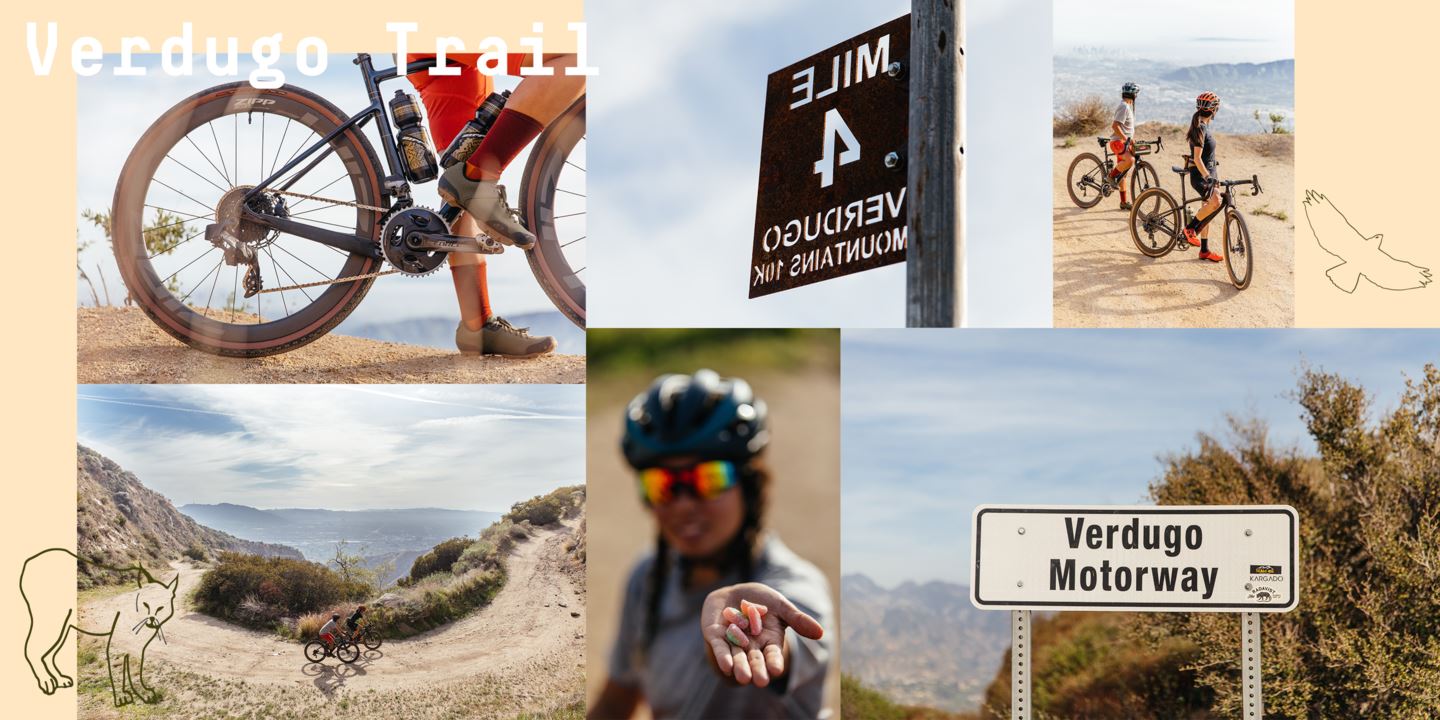 Located in Glendale, one of the many cities that share a border with LA, the Verdugo Mountains are actually mountains, topping out above 3,000' and part of a great network of ranges that snake their way through the city. We've got plenty of hills to ride in Griffith Park but the Verdugo Mountains are a gateway to true, southern California mountain riding. They're around 9 miles long and only a few miles wide. With the towering San Gabriel Mountains as their backdrop, the Verdugo Mountains are home to some of the hardest, yet visually rewarding climbs in the area.

To begin with, the name "Verdugo" translates to "the executioner." Now, I highly doubt the mountains are named after such a horrid act but it adds to the intimidation of riding there. Why would mountains be intimidating? Well, you climb over 2,000' in just four miles. The "gravel" is actually sand, with pits, ruts, and loose corners. There are very few spots where climbing out of the saddle is an option, so you've got to sit and push as hard as you can for the long haul. It takes about an hour to reach the top. When I first began riding there, it was with a 42t front chainring and a 32t rear. Modern gravel gearing has surely made this climb easier, yet I'd still take on this climb from time to time on my compact road gearing as a litmus for my fitness.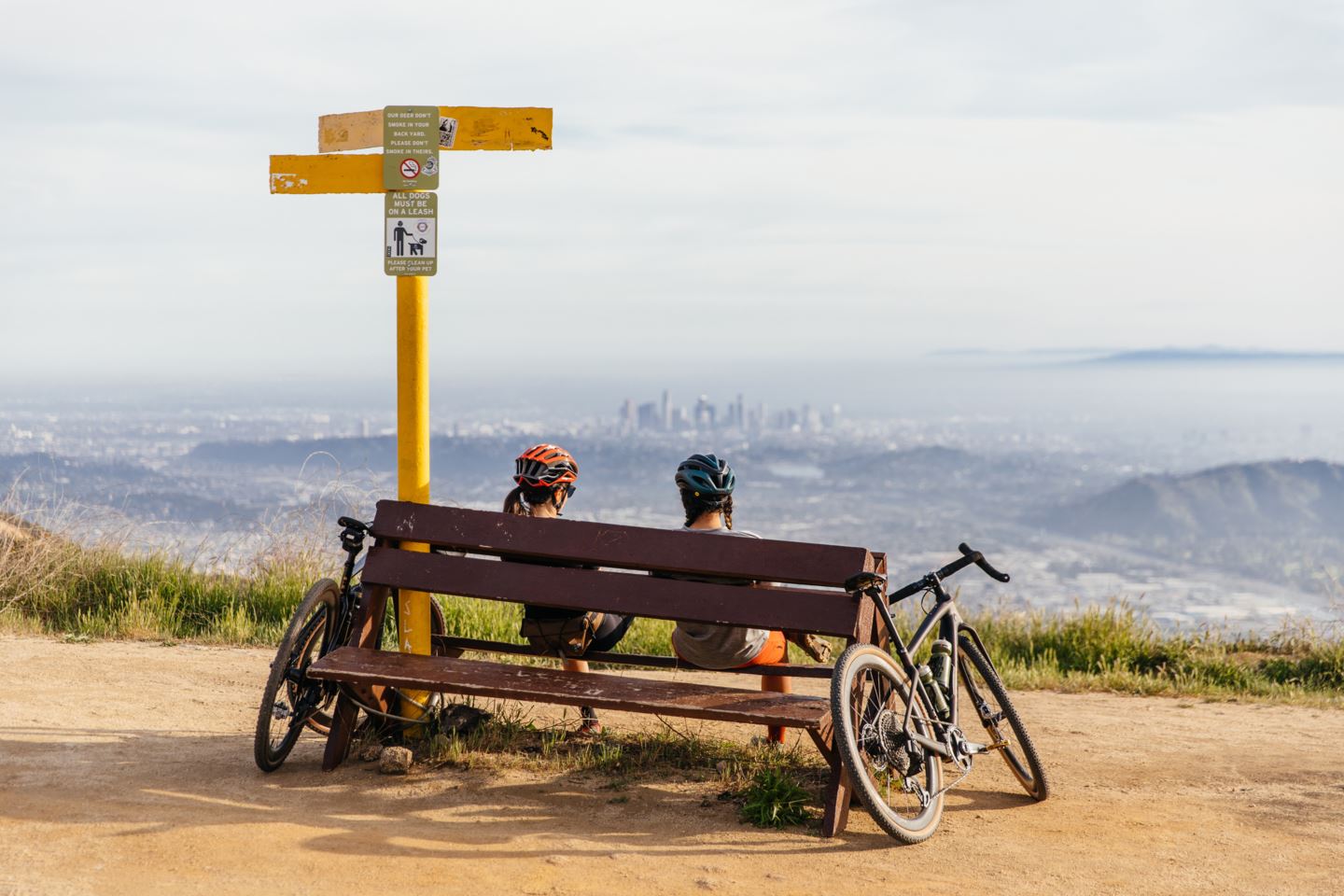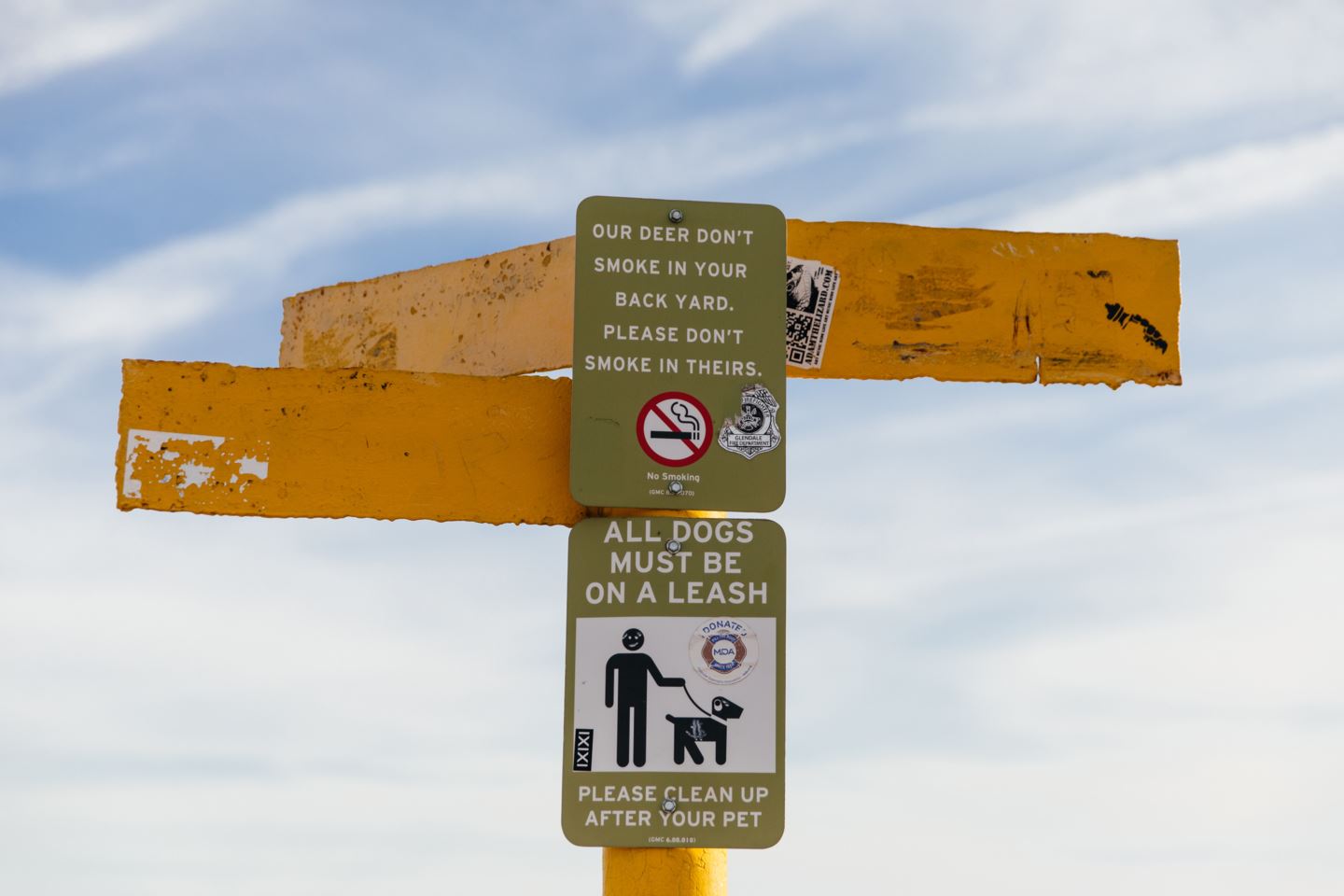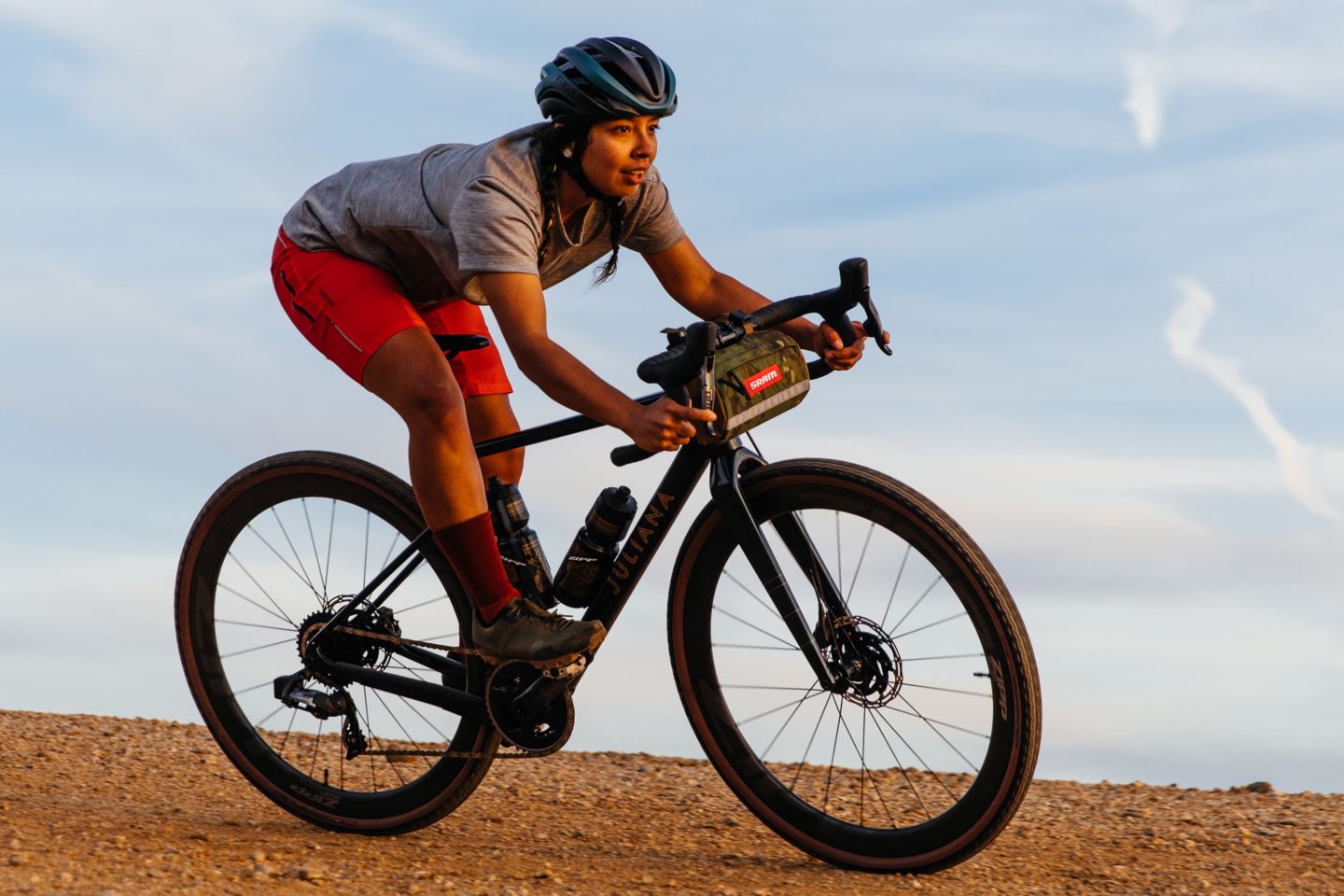 Open space within cities like LA serve as a sanctuary. Not just for flora, fauna, but for one's soul. Without these roads, I wouldn't have made it as long as I did in LA. Even though the pitches are steep, there is little to no shade, and no water anywhere in the mountains, the Verdugo Mountains were my escape from real-life, urban treachery.
As a lover of cold-blooded creatures, I'd always break for the menagerie of reptiles basking in the sun. From Alligator Lizards to Blainesville Horned Lizards, Western Fence Lizards, California King Snakes, Gopher Snakes, Striped Racers, and yes, even our beautiful South Pacific Rattlesnakes. If those creepy crawlies aren't your M.O., then the cute bobcat cubs, fox, and coyotes might be more to your liking. The Verdugo Mountains have also been home to Mountain Lions and Black Bear in the past, although a fire a few years ago was said to claim the life of the last known lion.


At some point, a group of people made the conscious decision to set aside this somehow vast and compact wilderness for the people of Los Angeles to recreate on. In doing so, they created a sanctuary for animals, and a place Angelenos can go to reset their souls. The dichotomy of that sprawl with coastal chaparral is something I've never experienced before anywhere in the world. Once you're up above it all, it gives you an enhanced perspective on what it means to live in a large city like LA as a cyclist. No matter how difficult life is, freedom is just a short ride away.
While Rem Koolhaas referred to American cities as planes of tarmac with red hot spots of intensities, I can't help but think of LA as being home to green hot spots. The color contrast of these climbs is outstanding, the dirt is glorious in all weather, and the reward is so satisfying. Our natural places are the United States' true resources. Let's all cherish and protect them.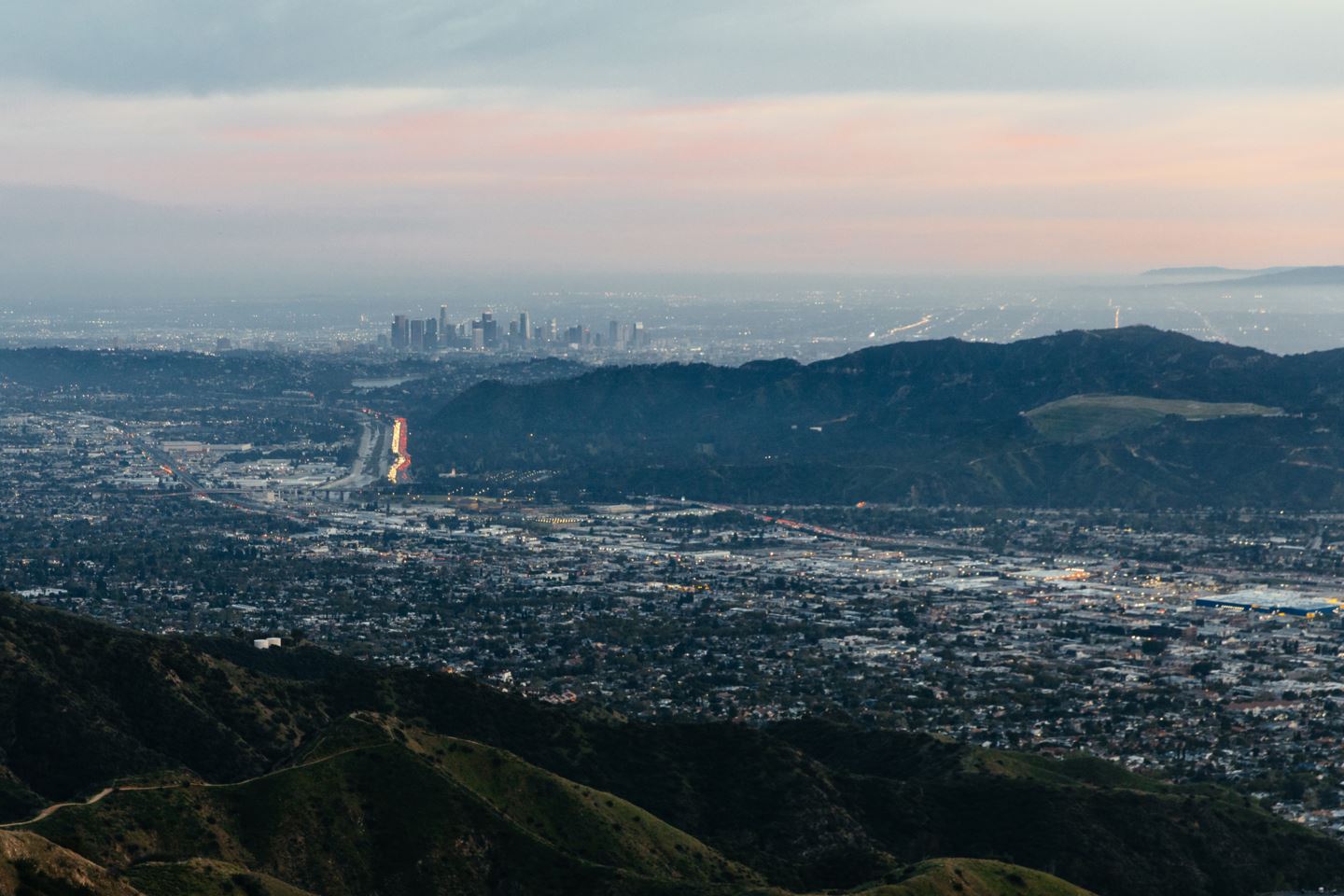 John Watson is the owner of The Radavist. Based in Los Angeles, California for the last handful of years, he recently relocated to Santa Fe, New Mexico.