Cycling has expanded since the days of 42 tooth inner chainrings and straight-block freewheels that topped out at 21 teeth. Wider gear ranges help you explore longer and steeper climbs, keep a comfortable cadence, move to wider tires, and venture off road. SRAM Force eTap AXS now includes wider gearing options — a new 10-36 cassette and a 43/30 2x chainring option. How to use them? Here we'll explore some new drivetrain gearing configurations that make great use of these new components.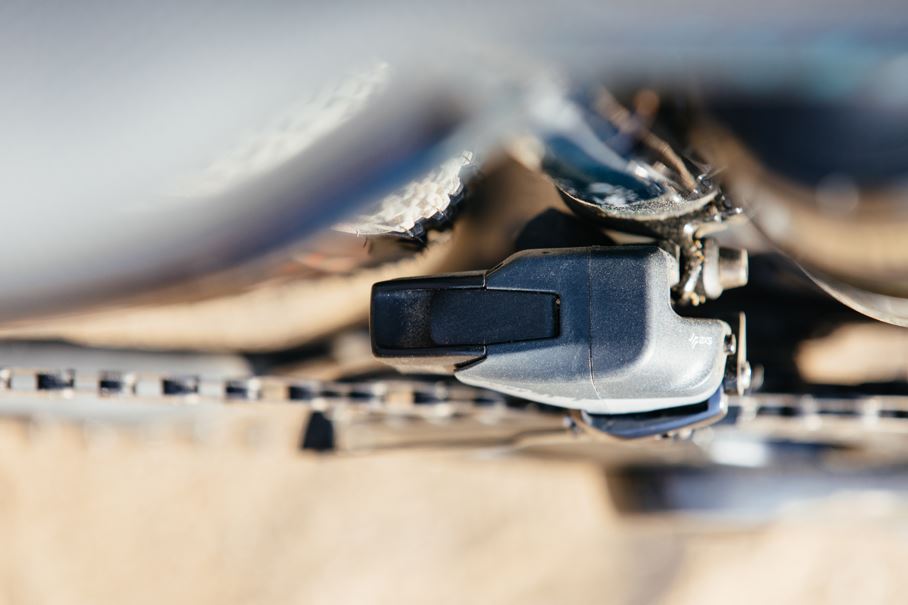 Endurance Road
Spin to win. On a long hilly day, you need to save energy for what's to come. That means gearing that allows you to avoid grinding up climbs. A 43/30 crankset paired with a 10-36 cassette provides a massive 516 percent range to accomplish that. Multiple gears below a 1:1 ratio keep you spinning comfortably on the steepest slopes. A 30x36 gear allows a cadence of over 80 rpm at speeds as low as 5 mph/9 kph. When it's time to go fast, the 43x10 high gear, equivalent to a 48x11 or 50x12, means you can still accelerate above 35 mph/56 kph without spinning out. Paired with a 46/33 crankset, the 10-36 cassette still reaches below a 1:1 ratio while retaining the gears needed for fast and spirited group rides.

Gravel Adventure
Big tires, loose surfaces, and long days in the backcountry. Gravel adventure bikes need lower gears to keep things moving. One option is the mullet build, but for the largest possible range, the 43/30 crankset with a 10-36 cassette is the ticket. It provides the gears required to inch up and then fly down the most rugged of terrain, with nice, tight steps between gears for an optimized cadence. The added tire clearance offered by the 43/30 crankset and its matching front derailleur ensure clearance for 700x45c and 27.5x2.1" tires for the added comfort and grip that make these rides more fun.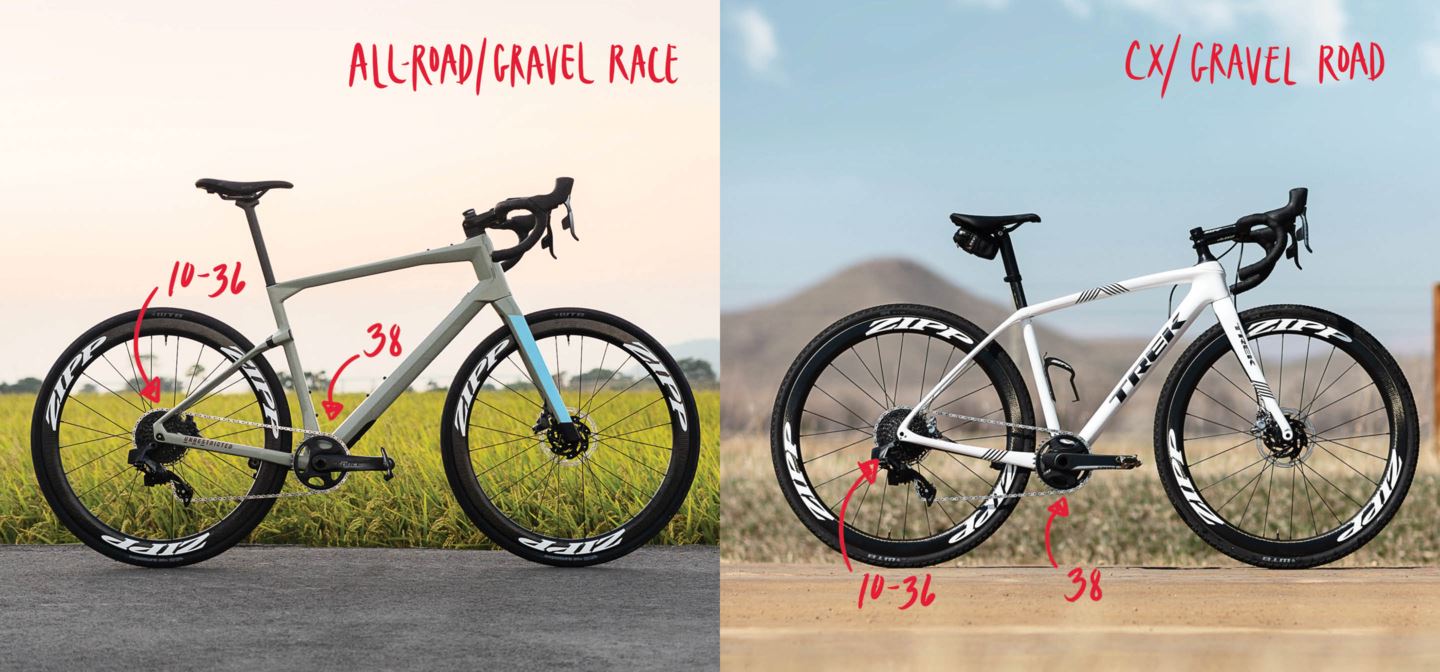 1x for CX, gravel racing, and beyond
In areas without a massive variation in terrain, the simplicity of a 1x drivetrain is tough to beat. The 360% range of the 10-36 cassette allows a purpose-built gravel race bike or repurposed CX rig to excel in fast gravel races. Depending on fitness and terrain, pair this cassette with any chainring size from 36 to 44 teeth to get the exact range you need.
1x is a great option on road bikes as well. A 48T chainring paired with a 10-36 cassette replicates the gear range of a traditional 53/39 chainring with a 11-28 cassette. With a 44T ring, you have all the climbing gears of a 50/34 and 11-28, with the cleanliness and simplicity of 1x.


These aren't the only possibilities, of course. The 10-36 cassette can be paired with any eTap AXS chainring combo, just as the 43/30 crank can be run with any of our cassette options. The AXS ecosystem is all about providing choices for today's riders, so that no matter who you are and where you go, you're always in the right gear.