SRAM eTap AXS unlocks new ways for you to ride, and if you're using it for the first time, we're here with the introductory tips to get you started. More in-depth instructions can be found on YouTube and our Service Site, but here are the key items to get you riding ASAP.
How to Shift
SRAM eTap AXS drop bar controls come out of the box in the default setting:
Left shift paddle moves the rear derailleur to an easier gear (inboard)
Right shift paddle moves the rear derailleur to a harder gear (outboard)
If the bike is equipped as a 2x system, pressing both the left and right shift paddles at the same time will activate a front derailleur shift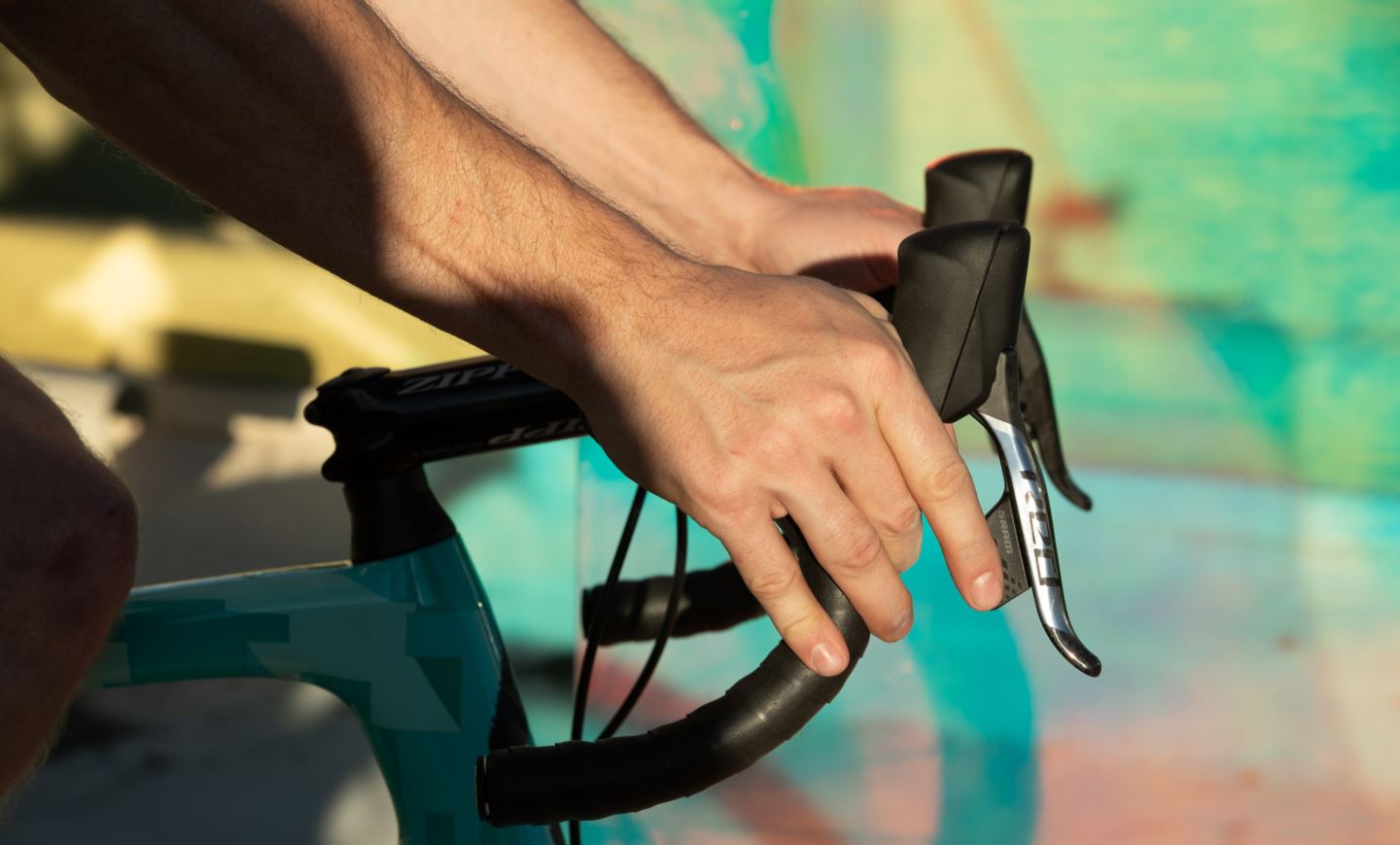 Charging
The front (if applicable) and rear derailleurs each have one rechargeable lithium-ion battery. These batteries last about 60 riding hours on a full charge. A full battery charge takes about 1 hour and is done using the eTap USB charging cradle.

Batteries installed with a simple latch, and batteries are interchangeable from front to rear derailleur.
How much battery life is left?
Every time you shift, a light will flash on both the shifter and derailleur.
Green = up to 100% battery charge remaining.
Red = 10-25% battery charge remaining.
Flashing Red = Less than 10% battery charge remaining.
To prevent battery depletion and to protect the components, install the derailleur battery blocks and battery contact covers before transportation.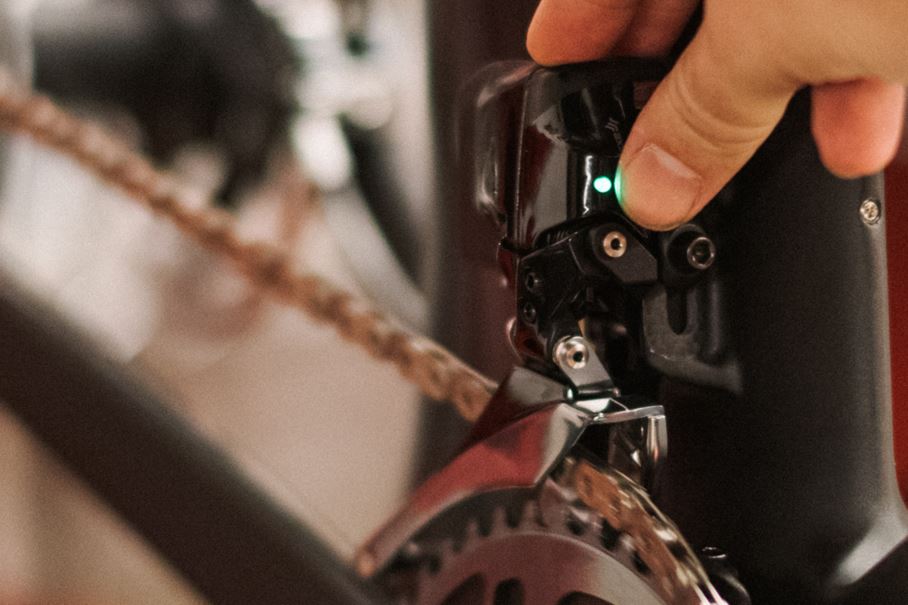 Additional AXS Features to Keep in Mind
Sleep Mode
The AXS system will go into sleep mode after about five minutes of non-movement and won't shift while sleeping. This conserves battery life.
The system wakes up when you move your bike, or turn the crankset one revolution, or press a shift paddle or AXS button
Dial In Brake Lever Setup
There's an app for that!
Unlock enhanced shift modes and personalize shift controls by using the free SRAM AXS app on your smart device. Download the App from the Apple App Store, or Google Play.