Formula 1 isn't a sport typically associated with gravel bike racing. Yet here I was, making my way to Finland to a race hosted by Tiffany Cromwell, professional road cyclist and ... F1 driver, Valtteri Bottas. I've tried to retrace the steps, or tire treads, that led me there, and got lost along the way. But why question a good thing?

My career has taken me around the world, yet, most race locations are regular stops on the roster, hitting the same countries, towns and cities every year. FNLD GRVL was an opportunity to go completely "off piste" with a chance to ride in a country about which I knew absolutely nothing at all and never imagined visiting with a mountain bike.

We arrived in Helsinki after two busy weeks filming, and racing an EDR in Finale Ligure. We were tired and happy to spend a few days in tourist mode adjusting to the cool, quiet restraint of Finland from the hot, extroverted Italian Riveria. Crazy to calm, chaos to order.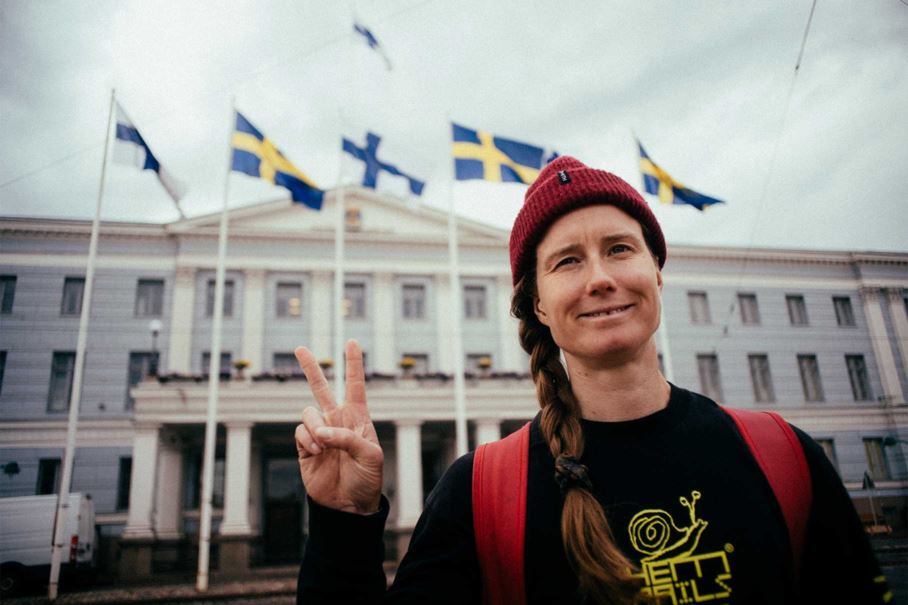 The Finnish language is one that, if you can't speak it, makes you feel a little bit crazy just looking at it. (Although, not as much as Welsh.) We were on a voyage of discovery, however, so out we went and, shyly dropping a few "kiitos" as we went, we started by acclimatizing our palates at the Food Courts. We ordered one of every weird food item we could find ... every fish and every gamey dish. Well, except the roaches. We bought those as gifts.
We sweated in the floating sauna of the Helsinki Harbor, and visited the Sea Fortress of Suomenlinna. Home to the Long Drink (gin & grapefruit), we decided Finland is also Home to the Long Stare, as we named their steady gaze. It might feel, initially, that the Finns are an unfriendly people as they do not automatically smile or return your wave. We discovered this to be deceptive, however, for once you make contact, and strike up a conversation, the Finns, in their perfect English, are very keen to laugh, joke and share a little bit about themselves.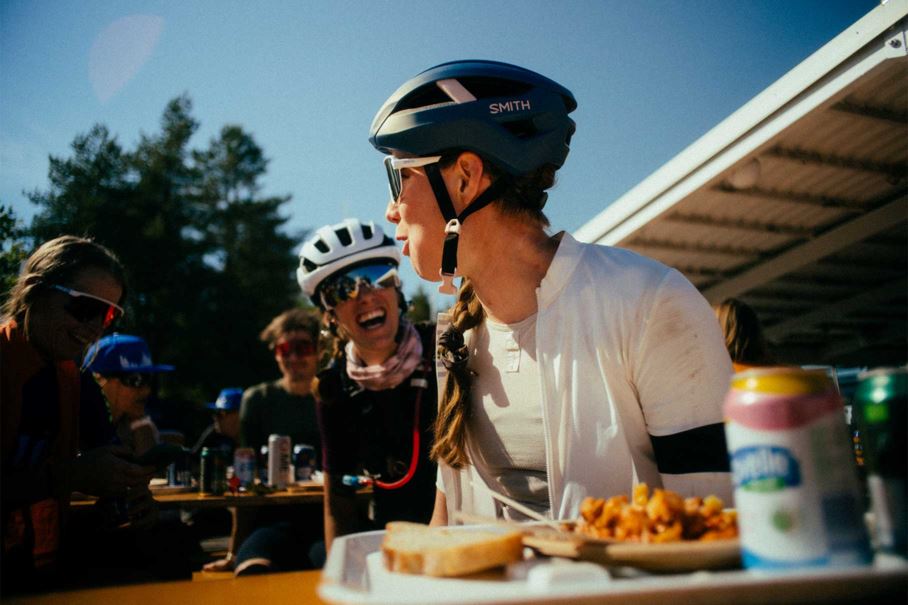 77% of all the roads in Finland are gravel - according to a map Graeme found on Reddit. Paved roads would require such frequent, costly, repair, that roads outside cities (bar the freeways) are all smooth crushed gravel.
I've never raced gravel before and to maximize my time in this new country, I thought I better tune up the legs a bit, so, fueled mostly by tasty Korvapuusti, I rode my bike 165km from Helsinki to the race site in Lahti, on perfect smooth, gravel roads and paths. I rolled into Lahti, in as much light as when I left that morning. This was my first experience of visiting a country with 'the midnight sun' and living in a sort of Forever 2 pm was strange.
The countryside is clean, bright, and like many things in Finland, other than Helsinki's parking apps, is simple to navigate. While never climbing for too long, the rolling hills can still add enough elevation to keep the rides interesting. Farms with small bright red barns and dopey looking ponies stood out in picturesque contrast to the fields of vibrant green while lakes or rivers dotted, but never interrupted, the route.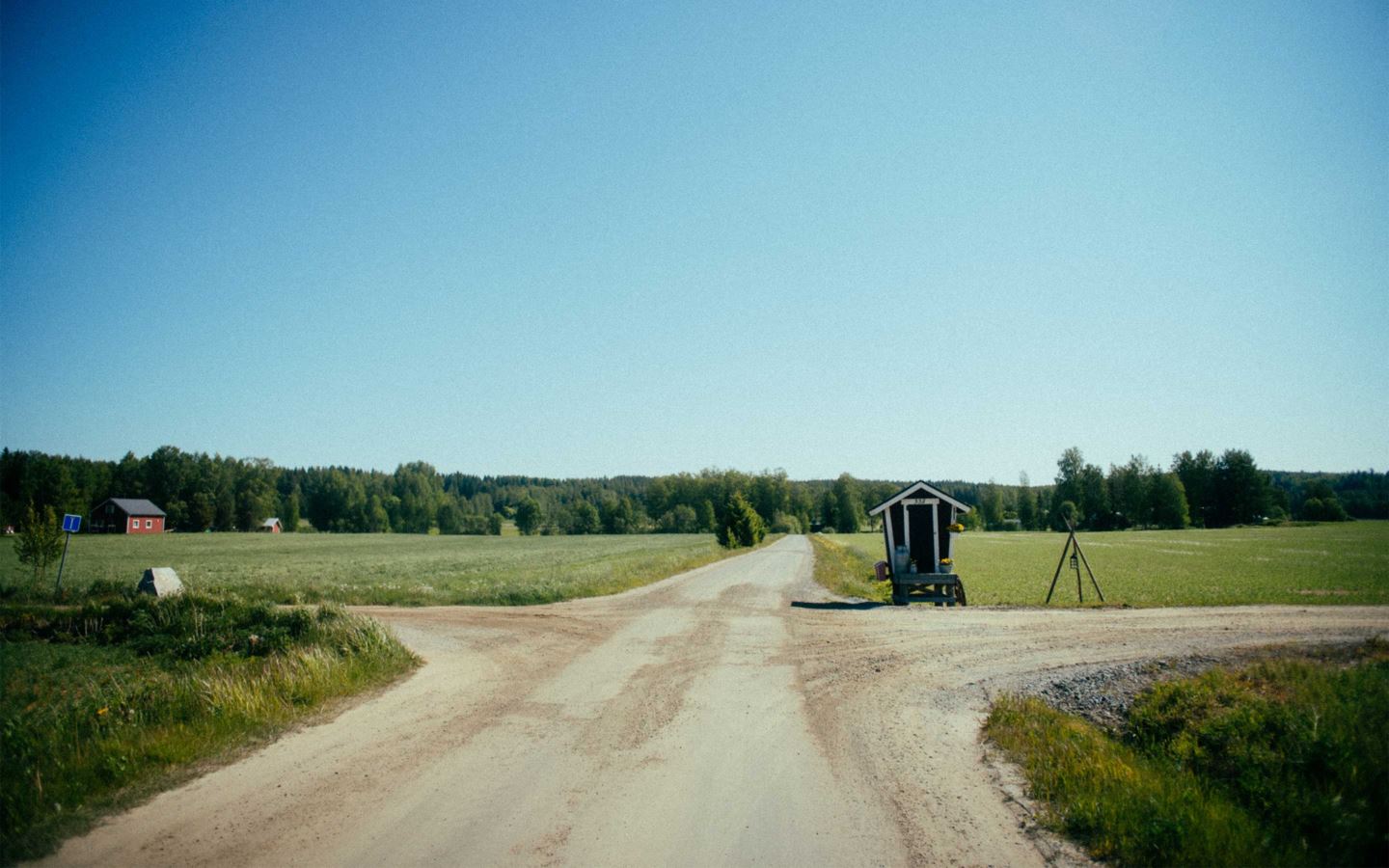 You know how they joke that there should be an average person in the Olympics, so you can really see how excellent the competitors are? I think maybe I could be that person in gravel. I've put a lot of time and energy into mountain biking, so even now when I'm no longer racing full time, it really kills me to not have top results, but it's different when I'm on a gravel bike. I enter free of expectation. I enjoyed the challenge of having to race 177km, a distance that is usually just a big endurance-training day for me. Racing is completely different! I tried my best to hang on to a fast group for as long as I could, then settled into a pack that matched my pace and we enjoyed the feeds and new friendships as we hammered along to the finish.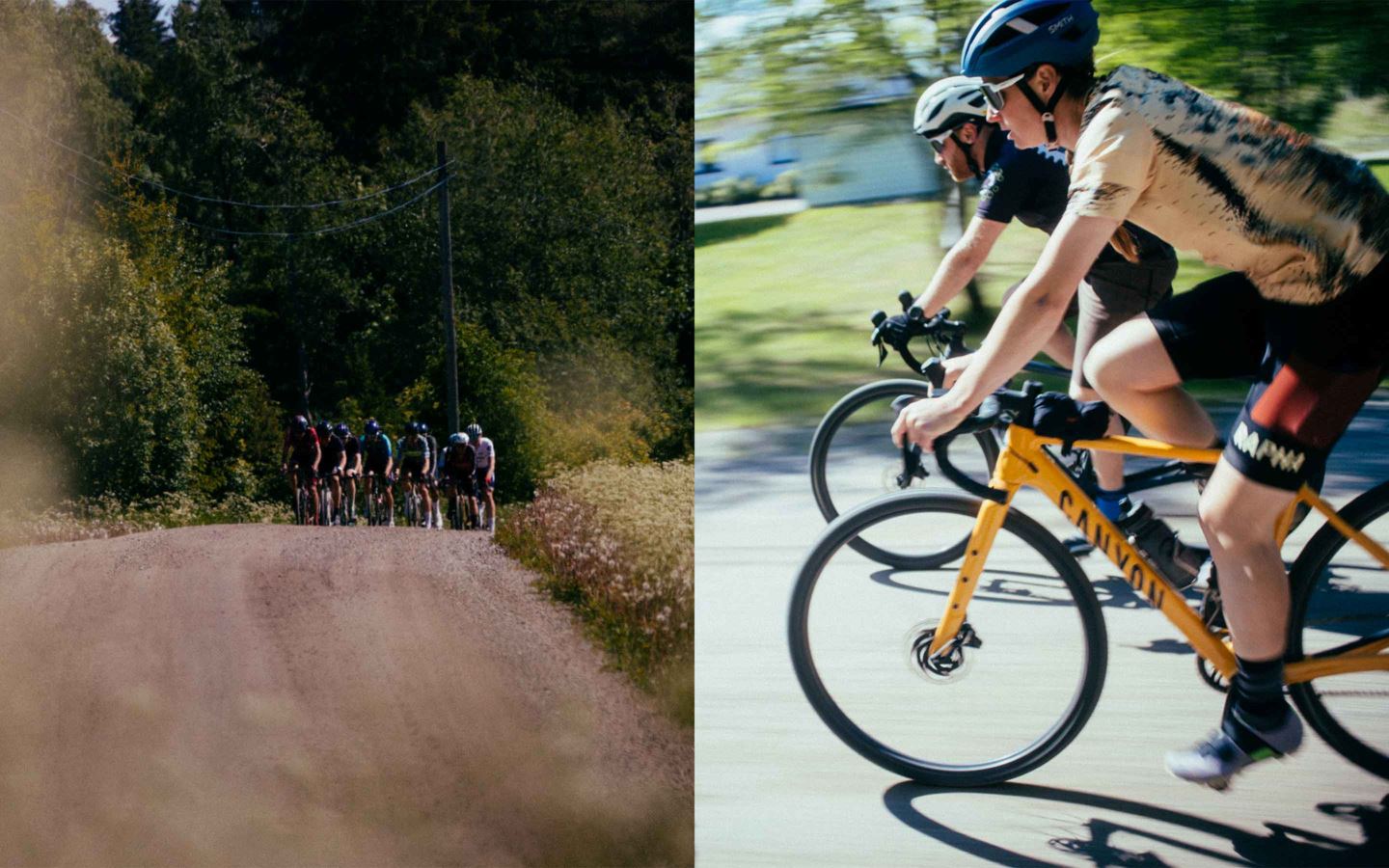 It was a new experience for me. In contrast to my usual surroundings, the atmosphere of the country, the people, the riders and the race was almost alien in its organization, energy, terrain and opportunity for quiet introspection. Having pushed my physical and mental capacities to the limit during the Rapha YOMP Rally in the wild and rough Sierra Madres to racing 177km on smooth, civilized roads surrounded by neon green fields, it felt as if I had experienced the entire gamut of gravel in a season!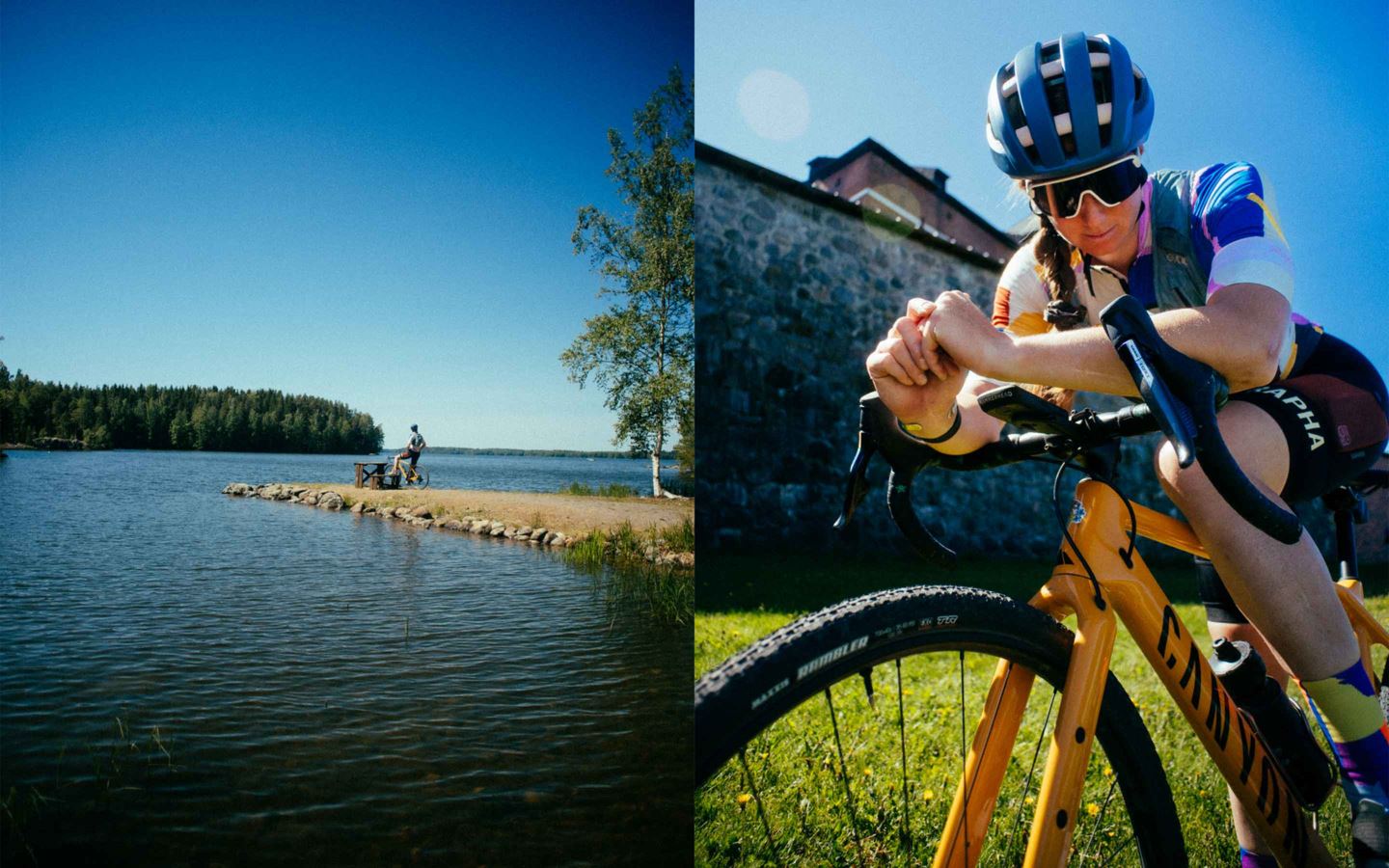 I came from an enduro in Italy and was going to the Stone King Rally, a 6 day wild ride through the Mediterranean Alps. Finland proved a smooth, cool, green eye in the middle of a rugged whirlwind of life as a mountain biker. It was hard work, but it rested and renewed me.
Suurkiitos Finland.