People think I am ticking boxes in my final year as a bike racer but I am not. I just want to enjoy every race that I do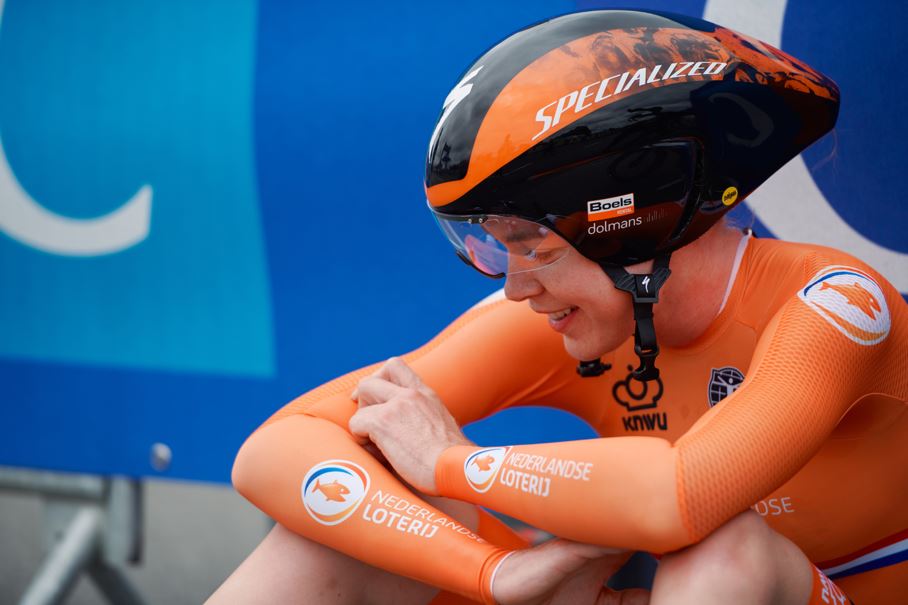 Anna van der Breggen has started her final year in the peloton, at least on the bike, for Boels-Dolmans Cycling Team. After the Olympic Games in 2021 she will hang up her wheels and become a sports director for the team that will continue as SD Worx in 2021.
"People keep telling me it's like I am ticking boxes: my first national title, my first European time trial title but I don't see it like that at all. At the Dutch national championships, we wanted to ride a great race and enjoy it. I don't have that feeling that I need to win this or need to prove that. I want to enjoy wherever I ride."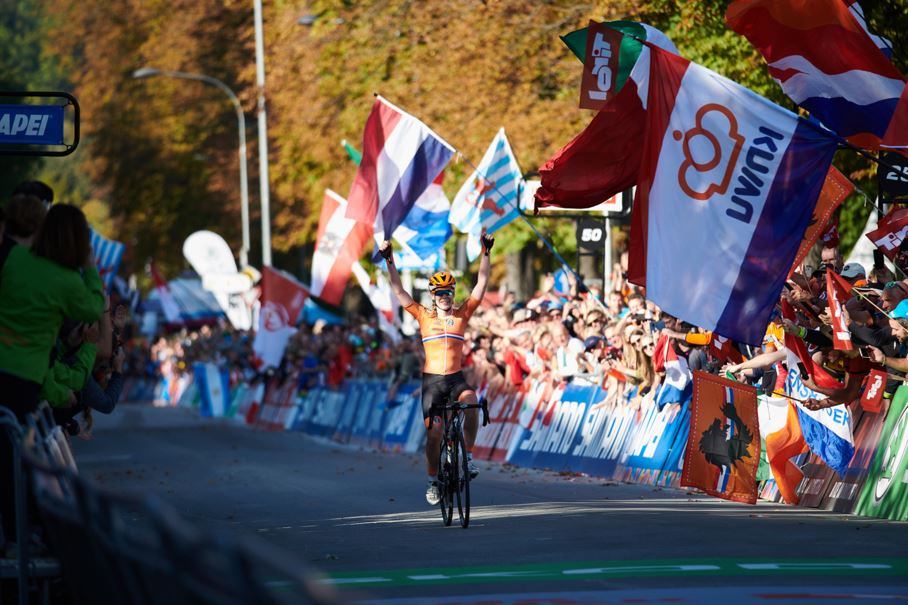 Anna takes the road world title in 2018
Van der Breggen has an impressive palmares. She became road World Champion in Innsbrück in 2018 and she is the reigning Olympic road race champion. She has a record of five consecutive titles in La Flèche Wallonne. She won all the biggest WorldTour races: Tour of Flanders, Liège-Bastogne-Liège, Amstel Gold Race. She also won the Cape Epic mountain bike race. The Giro d'Italia features twice on her palmares: in 2015 and 2017. This year she returns to Italy.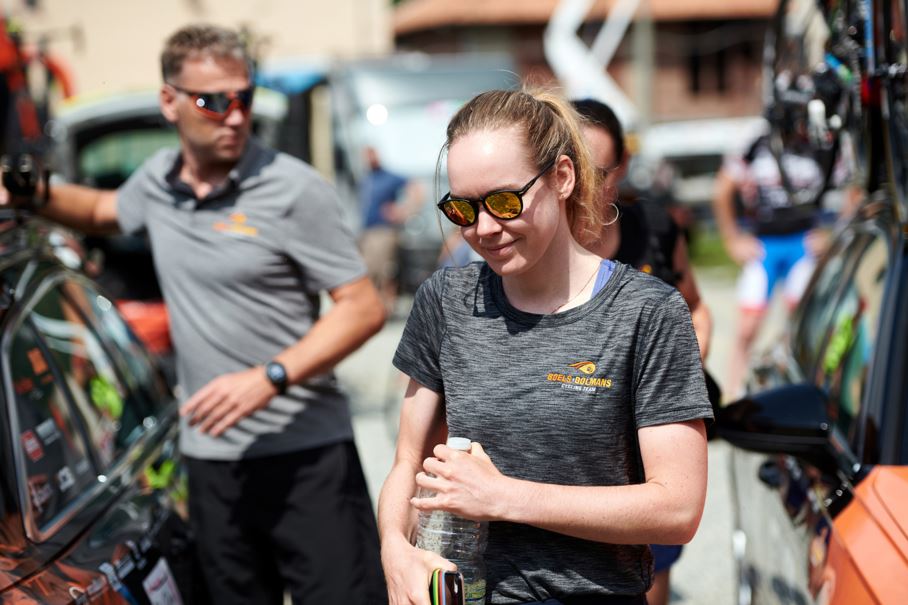 "I am happy we can ride again. For a long time, it looked we wouldn't be racing at all so I cherish the fact that we have this race on the calendar. It's the first major stage race of the post-COVID season and everyone is looking forward to it. It's an open race but we have already seen more or less where everyone stands. The uncertainty of those late July and early August races is gone. Everyone will bring the form from the August races to Italy. The Giro doesn't have the huge mountains this year but the course is challenging. There is a team time trial on day one. We haven't done any specific preparations for it but I always like the teamwork. On day two we already have a stage with gravel and many climbs. After that I will see where I stand and whether the overall is going to be an objective."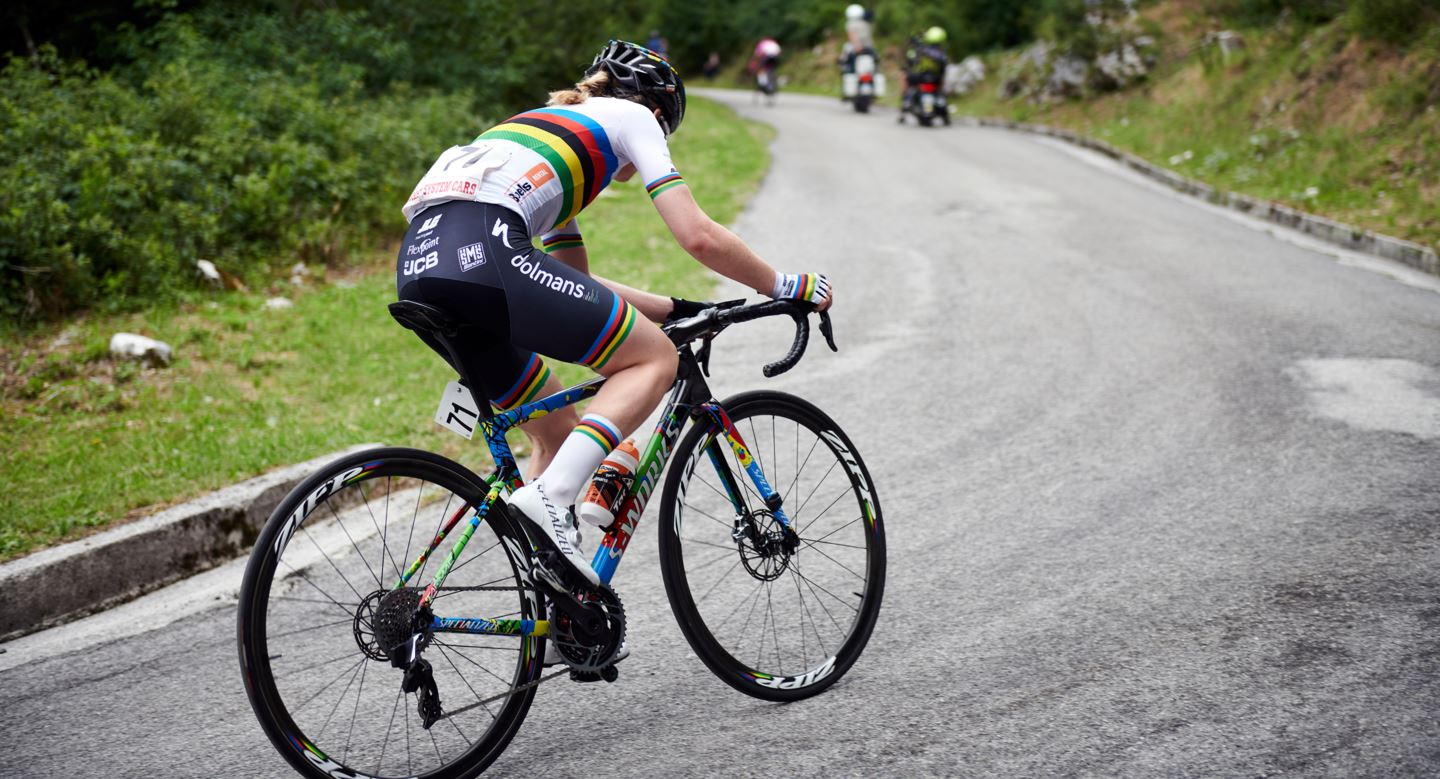 Anna hunts down Annamiek van Vleuten to take a stage win at the 2019 Giro Rosa
Van der Breggen sees cycling as a team sport, although it looks mostly an individual effort to the people on the outside. It's one of the aspects she loves about the sport.
"It's not always clear that this is really a team sport. I won that national title but Jip (van den Bos) who attacked early on and also Chantal (van der Broek-Blaak) and Amy (Pieters) were vital in controlling the peloton. It gives me so much energy when we get back to the team bus and have that feeling that we really did this as a team. Sometimes, in races where there is a lot of climbing, I am alone but usually there is much more teamwork going on than people can see."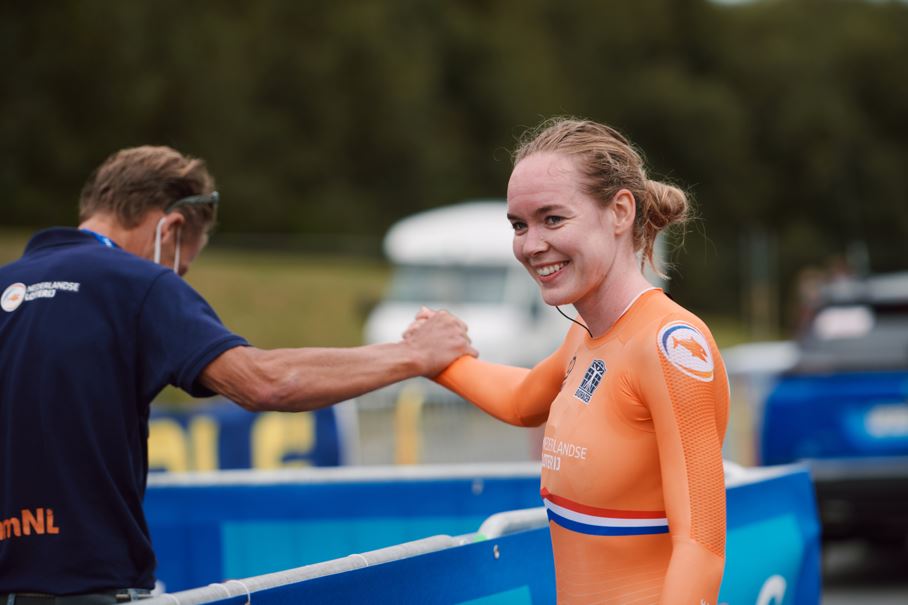 The World Championships in Imola, Italy come straight after the Giro this year. It will be a busy few weeks for the women's peloton in the second half of September. The women saw far more races cancelled than the men's peloton.
"It's now actually a great planning," says Van der Breggen, always looking at things from the bright side. "The Giro will be a good race before the World Championships, especially for the time trial. I am riding both the road race and the time trial in Imola. We did a recon of Martigny (where the World Championships were originally scheduled) and I thought that that course was maybe a bit too much. The road race course in Imola seems more balanced but don't be fooled: it's still very much for the climbers. It is one of my big goals and I am looking forward to it. For a while, it looked like we wouldn't have a world championship so I am grateful they managed to plan this and that the course is comparable to what we had."

In her last year on the road Van der Breggen is already looking ahead to the future. When she hangs up her wheels in 2021, she will become SD Worx' sports director.
"In my mind not a lot has changed now I know what I am going to do. I already knew I was going to quit. I hadn't really given the future any serious thought yet. Of course, I was already thinking of what to do after my career. I had done some university courses about food and sports.
When the team asked me if I would be interested in a role as a sports director, I wasn't convinced straight away but the idea grew in my mind and now I am really looking forward to it
"It's great to already know that this is what I am going to do. It makes me look at what the sports directors do in a race in a different light now. It will be a different relationship to my former colleagues but they already know me as a racer. In the peloton I also make clear what needs to be done but there will be many things on the road ahead that I will have to learn."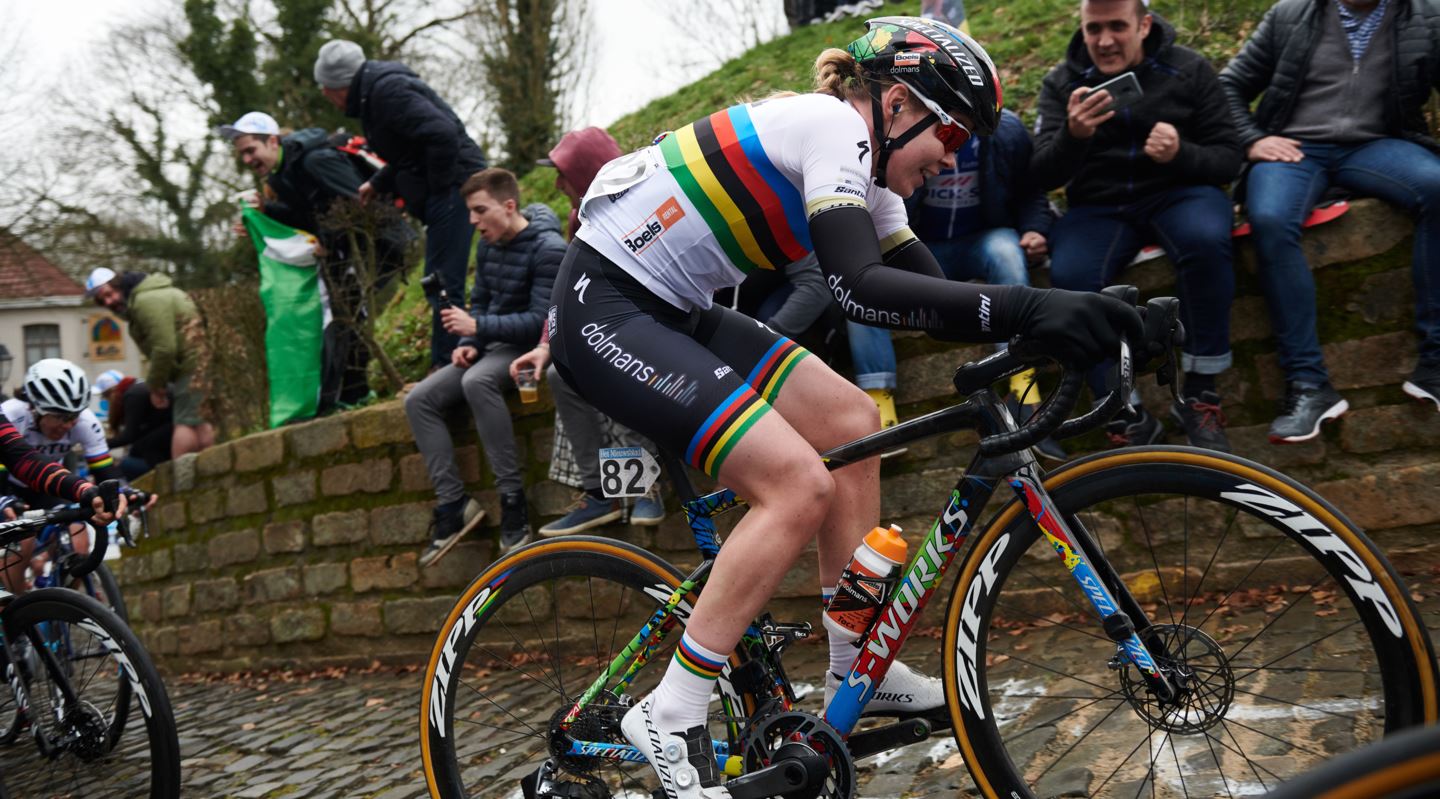 The women's calendar is changing fast. This season sees the very first Paris-Roubaix for women added to the schedule. In 2022 a women's Tour de France is in the cards. Van der Breggen is unsure if she will race Paris-Roubaix at this moment.
"We did a recon and it's a very specific race. I am happy to see that the teams are taking this really seriously and prepare for it with equipment tests and recons. If you are able to win a race on asphalt it doesn't mean you can win in Roubaix. It's so different. It's still cycling but nothing like the Tour of Flanders. We left the road and dove into the Foret d'Arenberg and I was like; this is not possible. The cobbles were really loose. You don't see what it feels like when you watch the men race it on tv. I hope everyone takes the race seriously. It's a high risk race and I don't want to jeopardize my last season. I will decide later whether I will ride it."
Van der Breggen has been riding Specialized with SRAM components for many years now. She is not a tech freak but wants to know that things are right.
"This is especially the case with a time trial bike. When your road bike is good, it's good but the time trial bike is different. When I did a recon for the European Championships in Plouay I rode with a big and small ring. I ultimately decided to go for a single ring. The range on the SRAM is huge and I had everything I needed."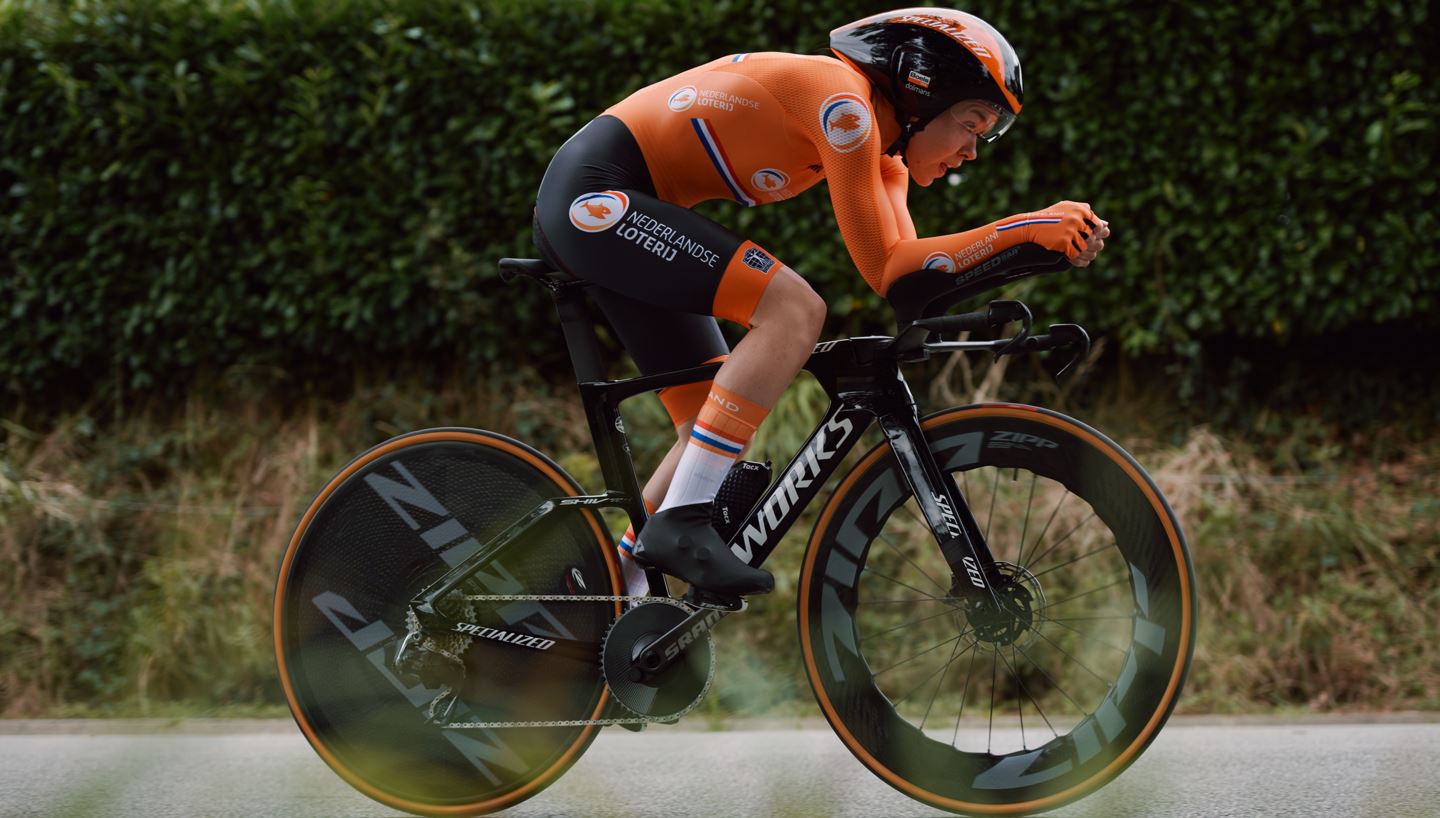 "I was already used to single rings from mountain biking and it works great on the time trial bike too. It all ran so smoothly. That's why I also love the SRAM eTap AXS. It gives me the biggest range: the small for the uphill and the biggest gears on the descents. These developments are really good. The less thinking you do about your gears the better it is."