For the 2019 Philly Bike Expo, SRAM has partnered with the organizers to create the Inclusivity Scholarship. The PBE Inclusivity Scholarship is designed to support women, trans and POC builders, groups that have been traditionally underrepresented in the bicycle industry, and framebuilding in particular. The first-year scholarship recipients are Julie Ann Pedalino of Pedalino Bikes, Megan Dean of Moth Attack, Schön Studio's Danielle Schön, and Jackie Mautner of Untitled Cycles.
The builders will have their bikes equipped with SRAM AXS® on display in the SRAM booth, and will be participating in a Saturday morning panel about inclusivity in the bike industry. To introduce them to our audience, we asked them to send along small collections of items that are meaningful to them and their craft, as well as artist statements. We're so excited to showcase these talented builders and can't wait to see what they bring to the show!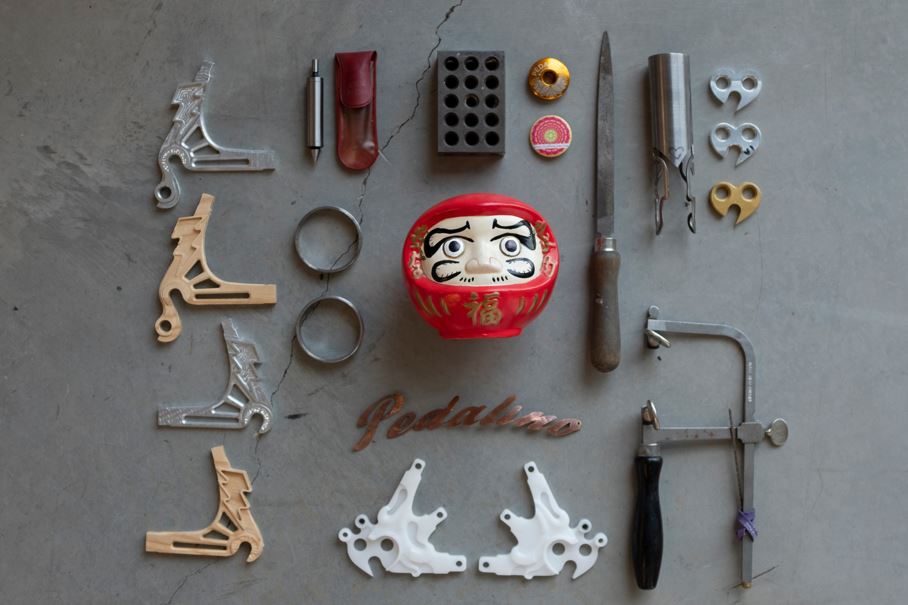 Bicycles are tools, but why can't they be beautiful too? I'm inspired by the ornament, flourishes, and design of the past. From the elaborate asymmetric embellishments of Rococo decorative arts to the streamlined geometry of Art Deco and the Machine Age. A custom bicycle frame is the perfect canvas to explore these themes, but what makes frame building especially interesting to me is the need
to balance aesthetics with engineering. After all, the magic can't truly manifest until a bicycle is put into motion by a rider.
While I gravitate toward antique forms of design, I am very thankful to live in the contemporary world, where it's possible to take advantage of machine technology and software in order to make my vision of a bicycle come true. Hand work is the foundation of my skill set to be sure, but leveraging a CAD/CAM/CNC workflow has enabled me to push my designs so much farther than would have been possible with simple hand tools.
If fabrication and design are the bones of my custom frame building business, working with clients is the animating principal - the driving force that keeps me coming back to the bench. I love getting to know my clients: learning what inspires them, what their cycling goals are, what's working and what's not, and pulling it all together in a bike that not only fits their body and is purpose built for their style of cycling, but expresses something personally meaningful to them as well. It is extremely gratifying when everything comes together!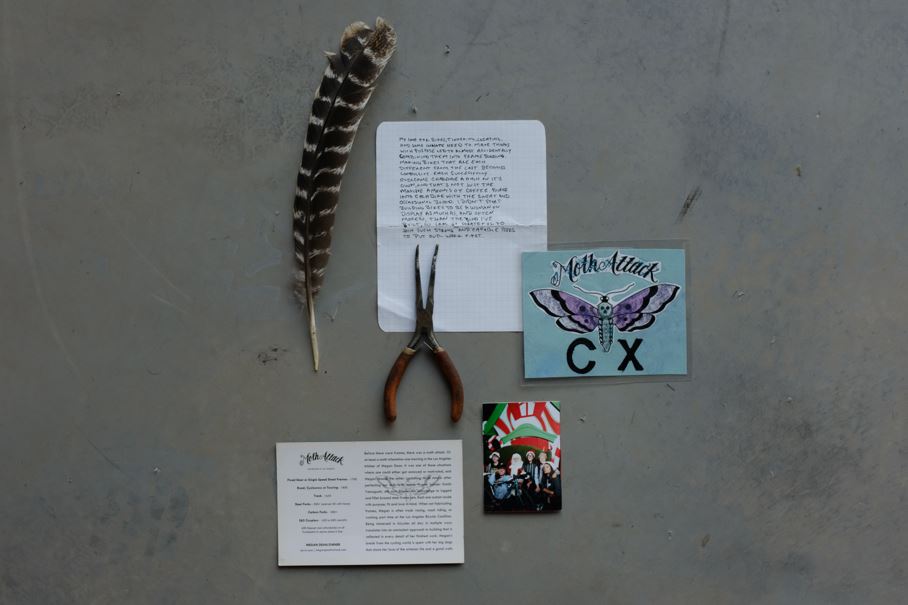 My love for bikes, tinkering, creating, and some innate need to make things with purpose led to almost accidentally combining them into frame building. Making bikes that are each different from the last becomes compulsive. Each successfully overcome challenge a high on its own, and that's not just the massive amounts of coffee poured into each bike with the sweat and occasional blood.
I didn't start building bikes to be a woman on display as much as, and often more so, than the bikes I've built. So I am grateful to join such strong and capable peers to put our work first.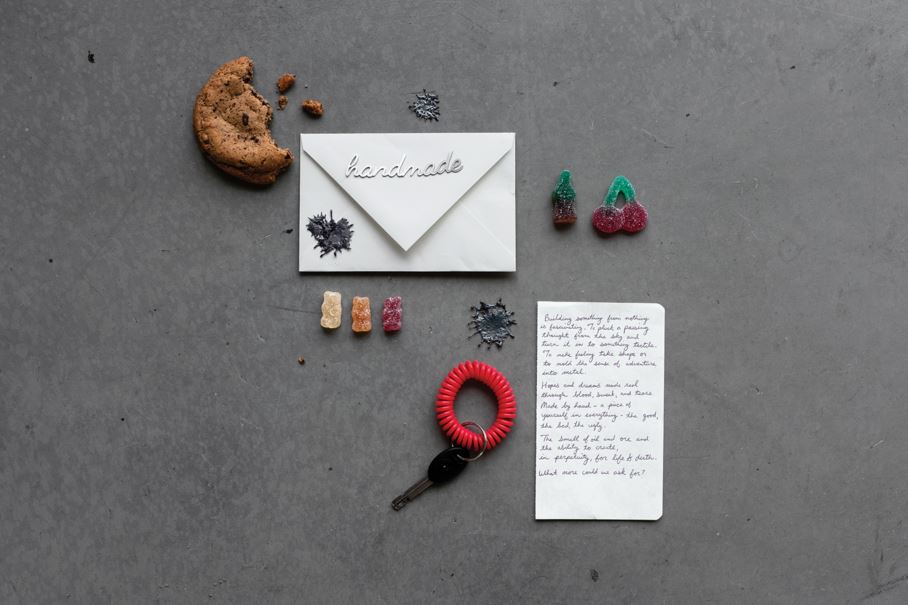 Building something from nothing is fascinating.
To pluck a passing thought from the sky and turn
it in to something tactile. To make feeling take shape or to mold the sense of adventure into metal.
Hopes and dreams made real through blood, sweat, and tears. Made by hand - a piece of yourself
in everything - the good, the bad, the ugly.
The smell of oil and ore and the ability to create,
in perpetuity, for life & death.
What more could we ask for?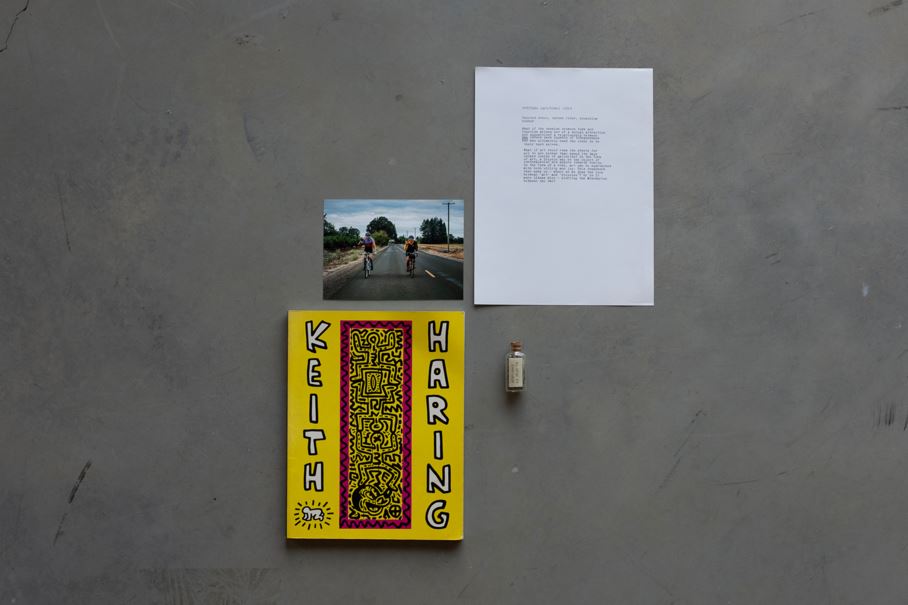 Painted steel, carbon fiber, aluminum, rubber.
What if the tension between form and function arises out of a mutual attraction not opposition?
A relationship between two lovers each capable
of independence but who ultimately need the other to be their best selves.
What if art could roam the streets for all to see rather than spend its days locked inside of galleries? In the form of art, a bicycle may be the object
of contemplation and aspire towards beauty. In the form of a bike, art can be approached with both utility and joy. This framework then asks us - where do we draw the line between 'art' and 'bicycles'? Or is it more like a kiss - blurring the boundaries between the two?
To learn more about this inaugural class of PBE Inclusivity Scholarship recipients, take a listen to Anna Schwinn's podcasts with Danielle, Jackie, Julie Ann, our own Brook Fowler, and Philly Bike Expo's Bina Bilenky. To meet the builders in person and see their fabulous creations, come to the Philly Bike Expo on November 2nd and 3rd.