Rival eTap AXS is all about experiencing a better bike ride, and there's no better way to enhance that experience than with a buddy by your side. We asked a handful of our SRAMbassadors to equip a best friend with their first electronic group and share their stories as part of our Rival Buddy series. First up: SRAMbassador Charli Hoffman and Kelli Willmer and their matching Rival/GX AXS mullet builds on Cervelo Asperos.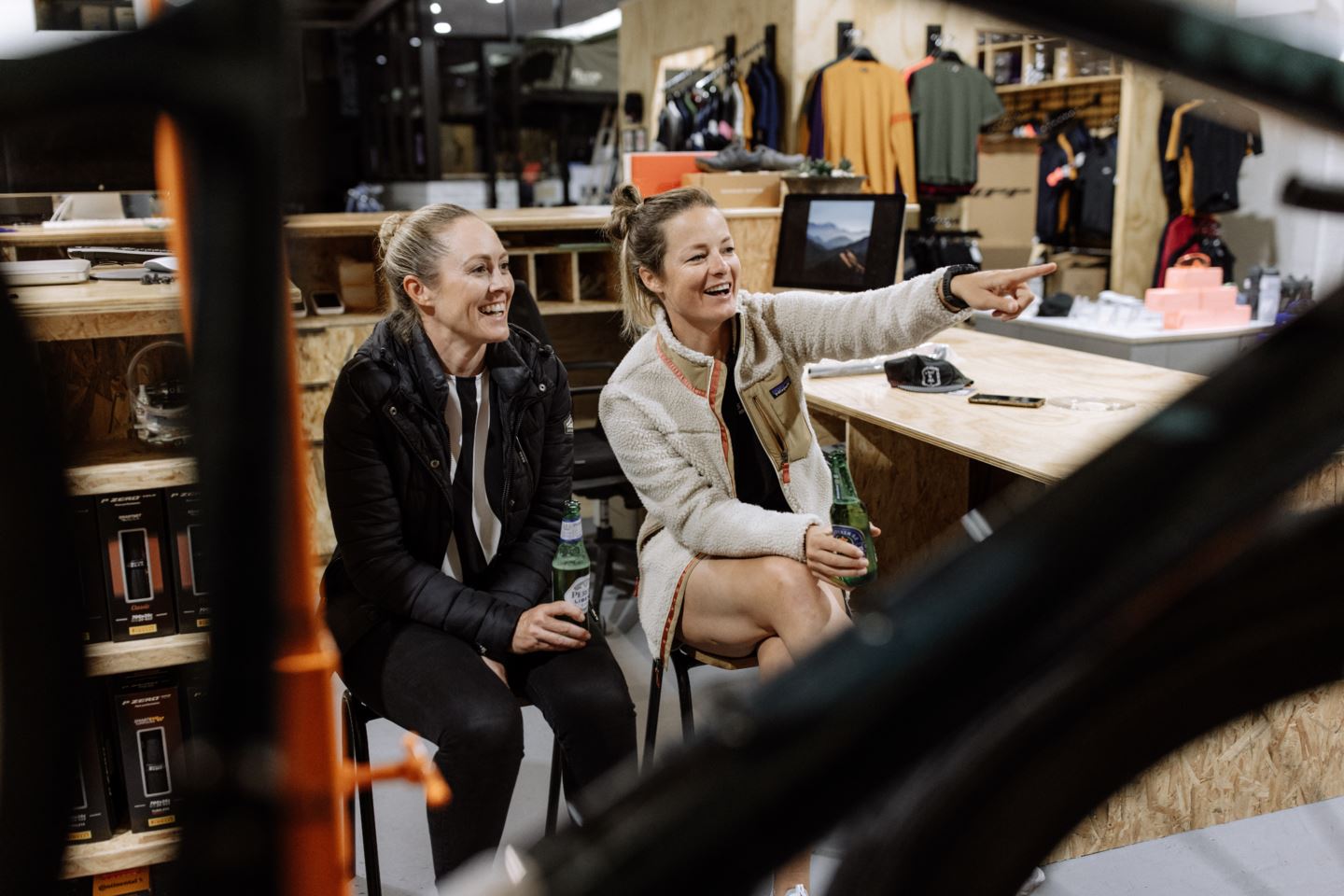 How did you become buddies?
Charli: We bumped into each other out on a solo ride, and I complimented Kelli on her kit. After chatting a bit, I invited her to our local shop rides. After Kelli had fun on those road rides, I kept convincing her to buy another bike so we could go on gravel adventures together. Her gravel bike purchase was completely on impulse, but she has loved it ever since. And in true buddy form we ended up with the same bikes just in different colors!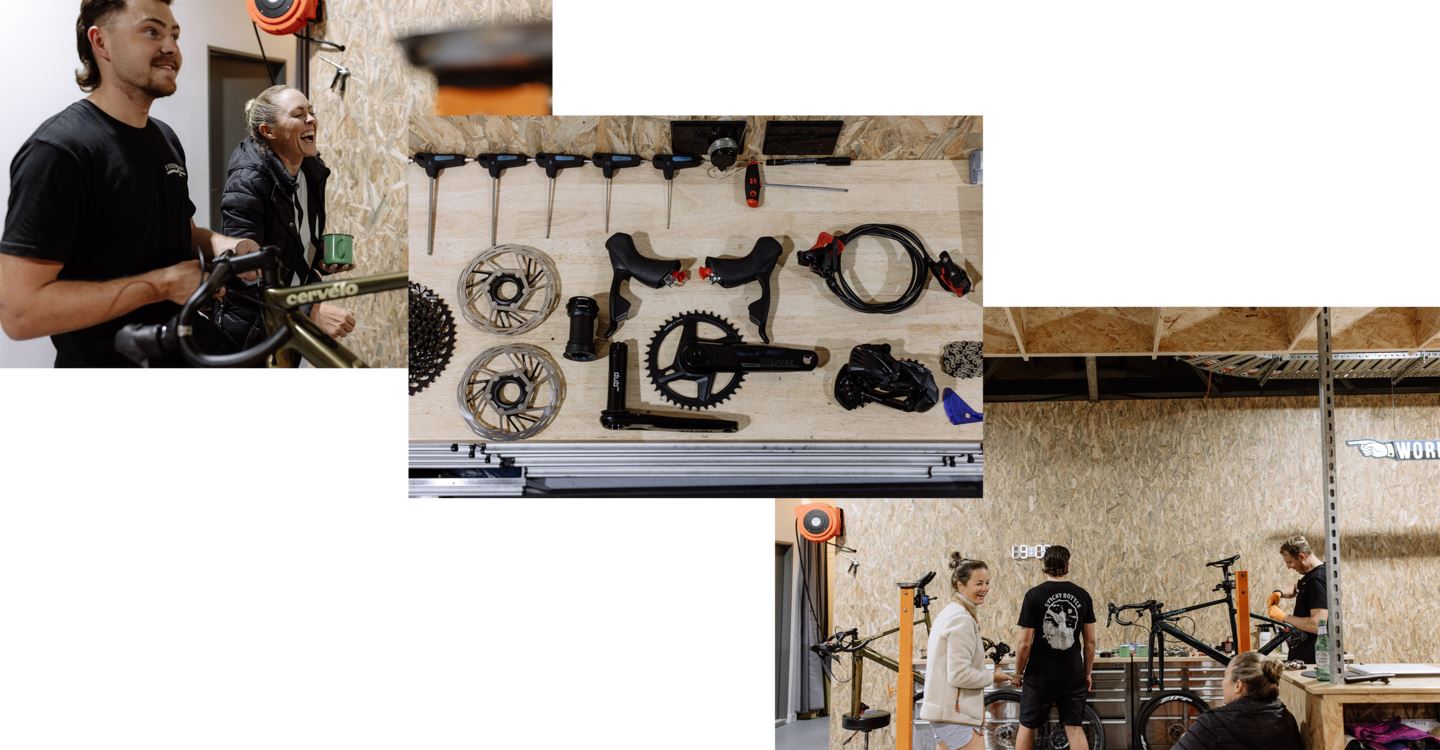 What is your bike background?
Charli: I grew up in Germany, and you are basically born on a bicycle. I was also very lucky growing up in the countryside, which meant lots of long rides with my family. This is probably what gave me a good base to try myself at endurance cycling within the Ironman triathlon discipline. After retiring from that due to a hip injury, I started gravel riding more. This sparked a childlike adventure spirit which was like no other, especially when you get to share it and snacks with great friends like Kelli.
Kelli: I grew up in Adelaide but didn't actually start cycling until I moved to Sydney, which is surprising as so many cyclists flock to Adelaide every year for the Tour Down Under. Since I fully immersed myself into riding, I have conquered many grueling charity and Gran Fondo rides to challenge myself.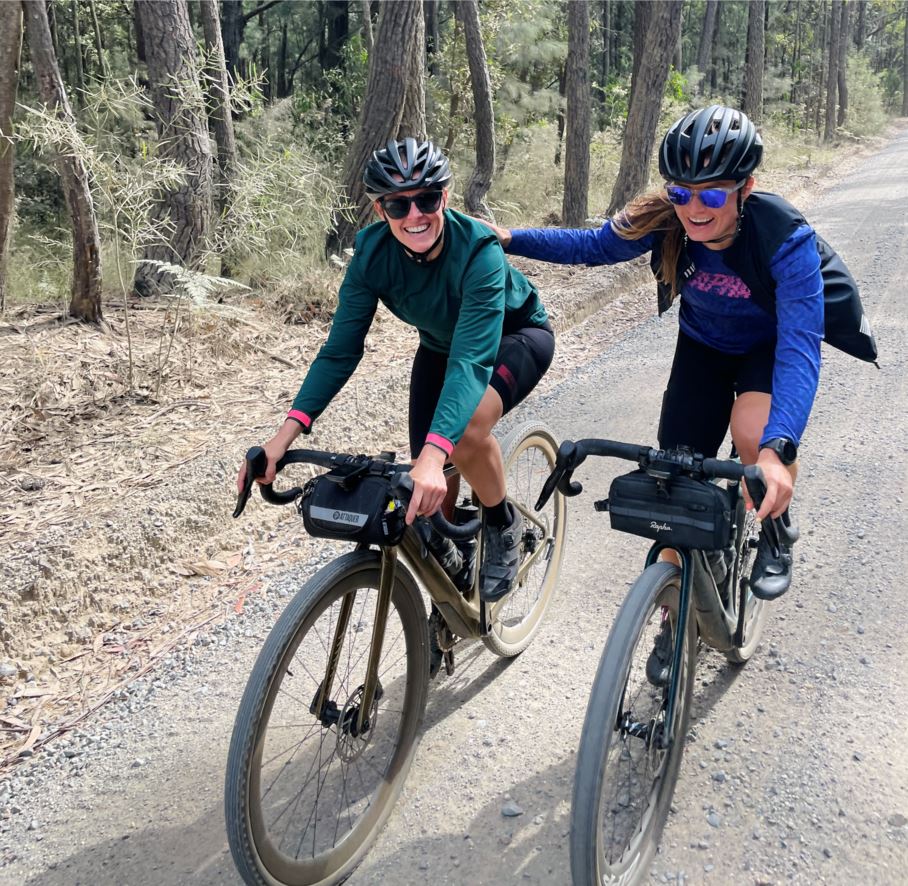 Kelli (left) and Charli (right) try Rival/GX AXS for the first time.
How do bikes strengthen your bond?
Charli: We use cycling as our therapy. Some catch up over cocktails...We do a variety of rides to make sure us and our friends are all good. Be it hill climbing to sweat out a weekend of junk food binging, cafe rides to get out of the work-from-home office, or the local gravel loop to get ourselves and the bikes dirty and just laugh whilst falling off bikes trying to conquer the latest trail obstacles. We have also started a local gravel loop around the nearby lake that allows Kelli to bring her sausage dog Ella along.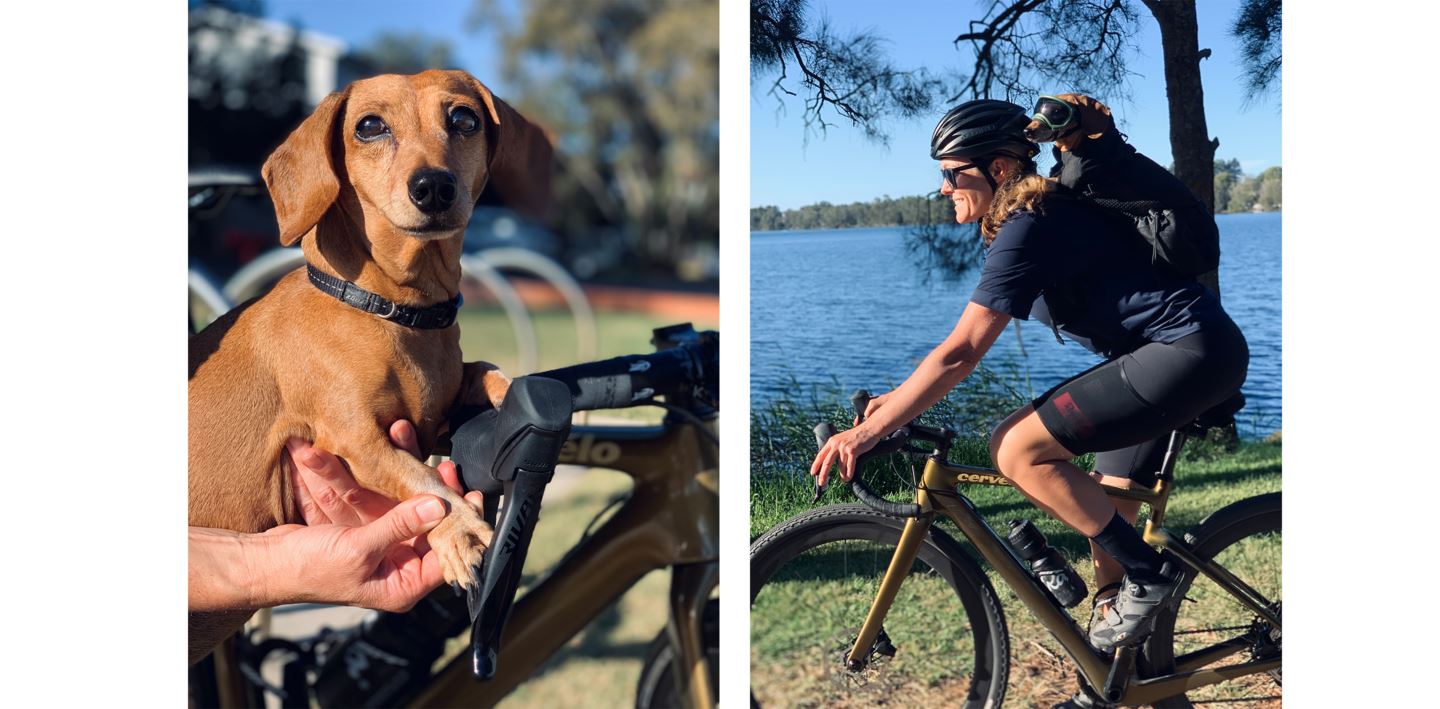 Rival AXS responds instantly at a quick tap giving me even more confidence when carrying my precious cargo.

–Kelli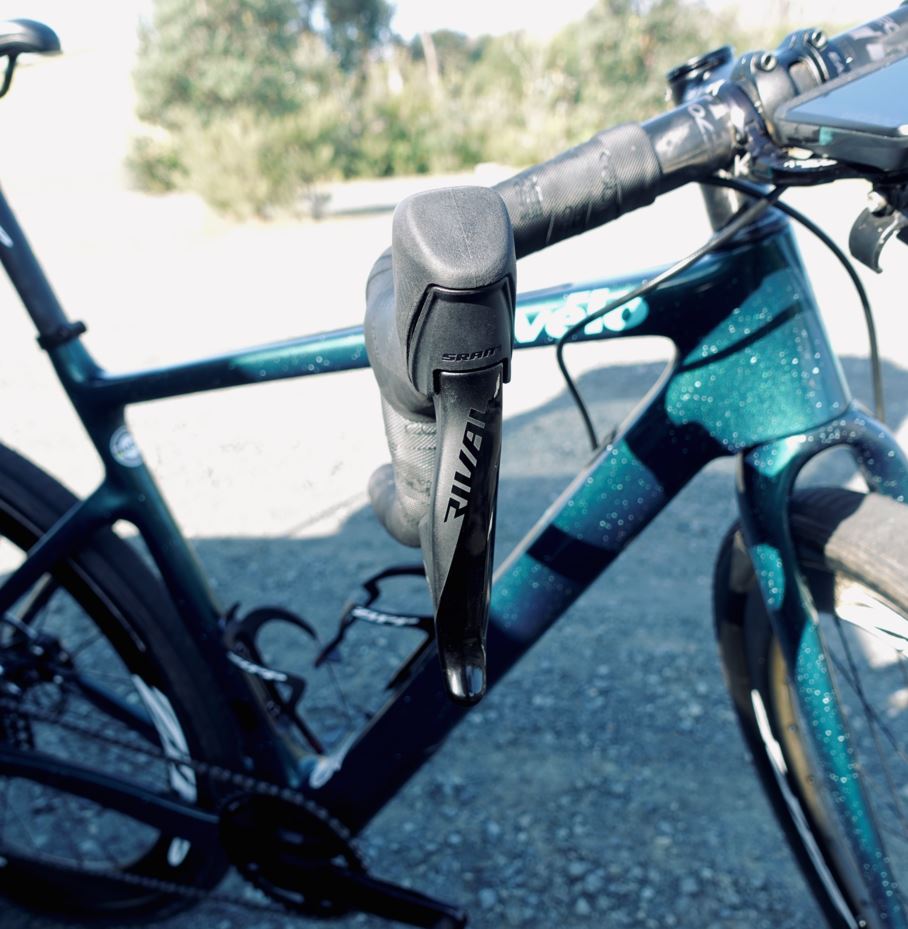 How do you feel about the AXS mullet setup with Rival shifters and a GX drivetrain?
Charli: This changes the world of where, how, and with who we ride. With a tap of two buttons, it makes our adventures just so much more fun. Some might call them GX Granny Gears, but we don't care. We are proud of it. We are all getting older and know that sometimes it's ok if you work smarter not harder. As soon as you join the SRAM family, it seems like you unlock a magic box of gears that you can put together in your own combination and will take you wherever you want.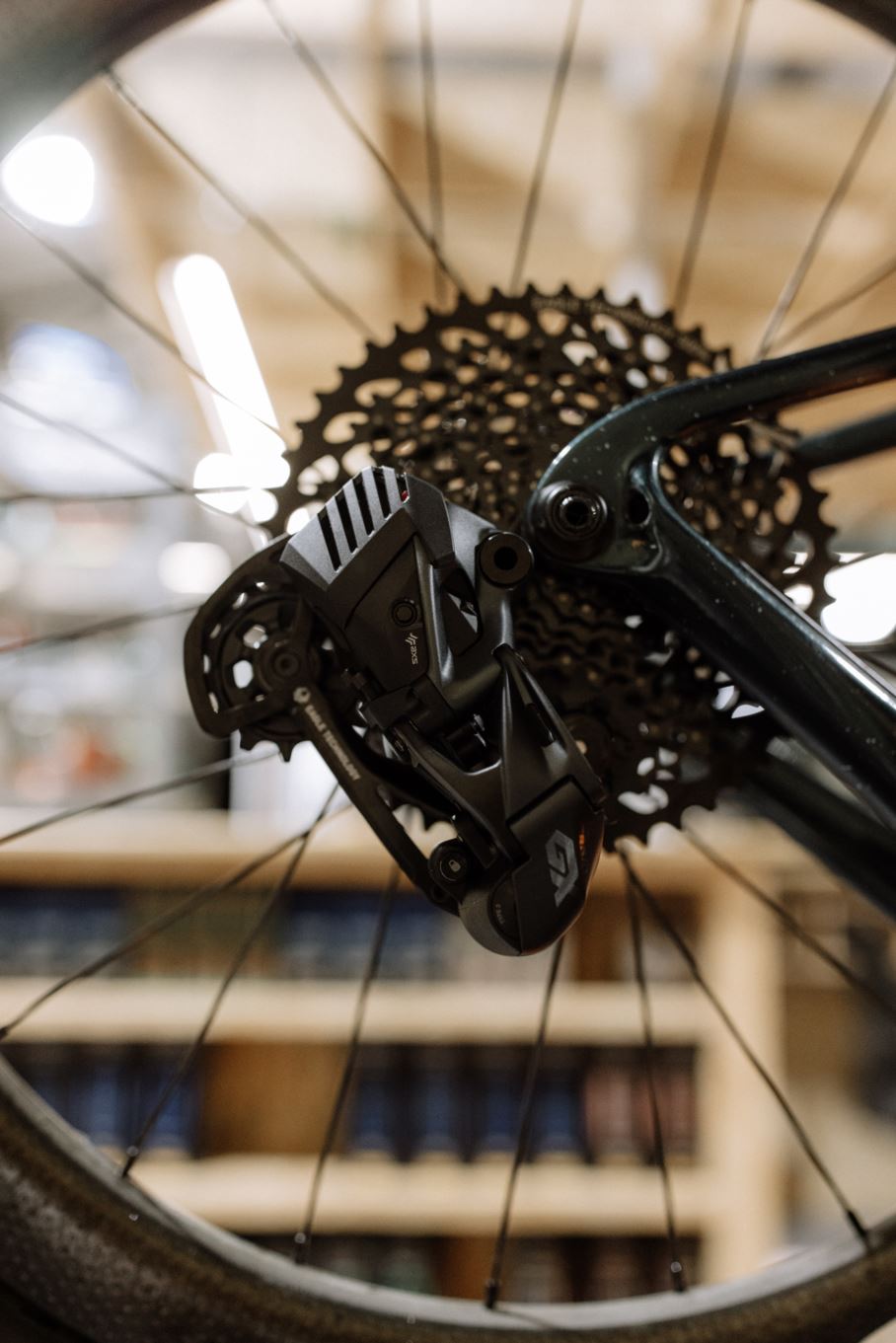 How does Rival compare to the other groups you've ridden?
Charli: The shifting you barely have to touch. It works. It hasn't let us down and kept us on the bikes. Previous shifters now seem absolutely tedious once you discover eTap shifting. Tap of a button keeps you upright when learning how to ride technical gravel. It reacts like a 2021 robot rather than a 1981 robot. No delay means easy and quick shifting in tricky adventure situations where all you want is reliable gear.
It's given both of us more confidence in what we are capable of. Just two girls out in the woods adjusting their shifters with ease.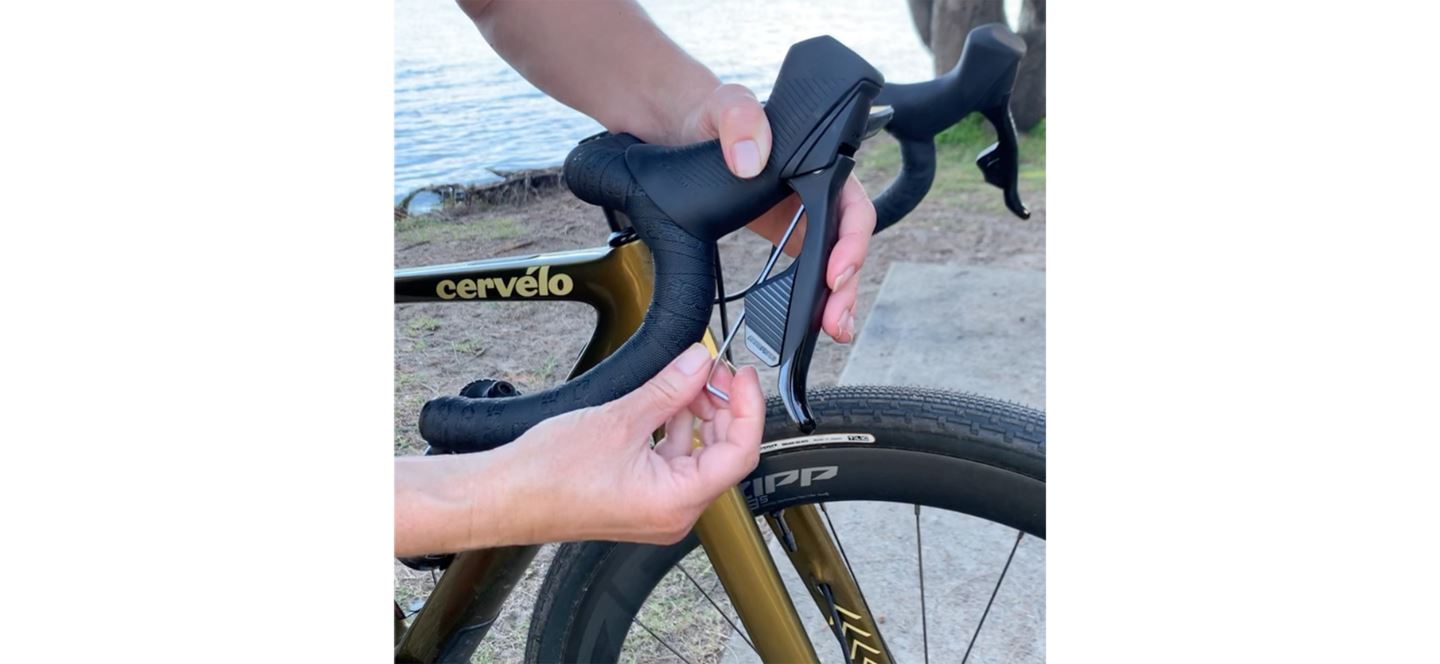 What makes your friendship special?
Charli: We share a strong bond over finding the newest and best cycling snacks! And overall I don't think there has ever been an adventure suggestion that Kelli has said no to. Being able to have a reliable cycling buddy is just the best. With our mutual love for adventure, it is just so good to plan them mid week and then look forward to getting out there with Kelli to chitty chat and snacky snack all weekend.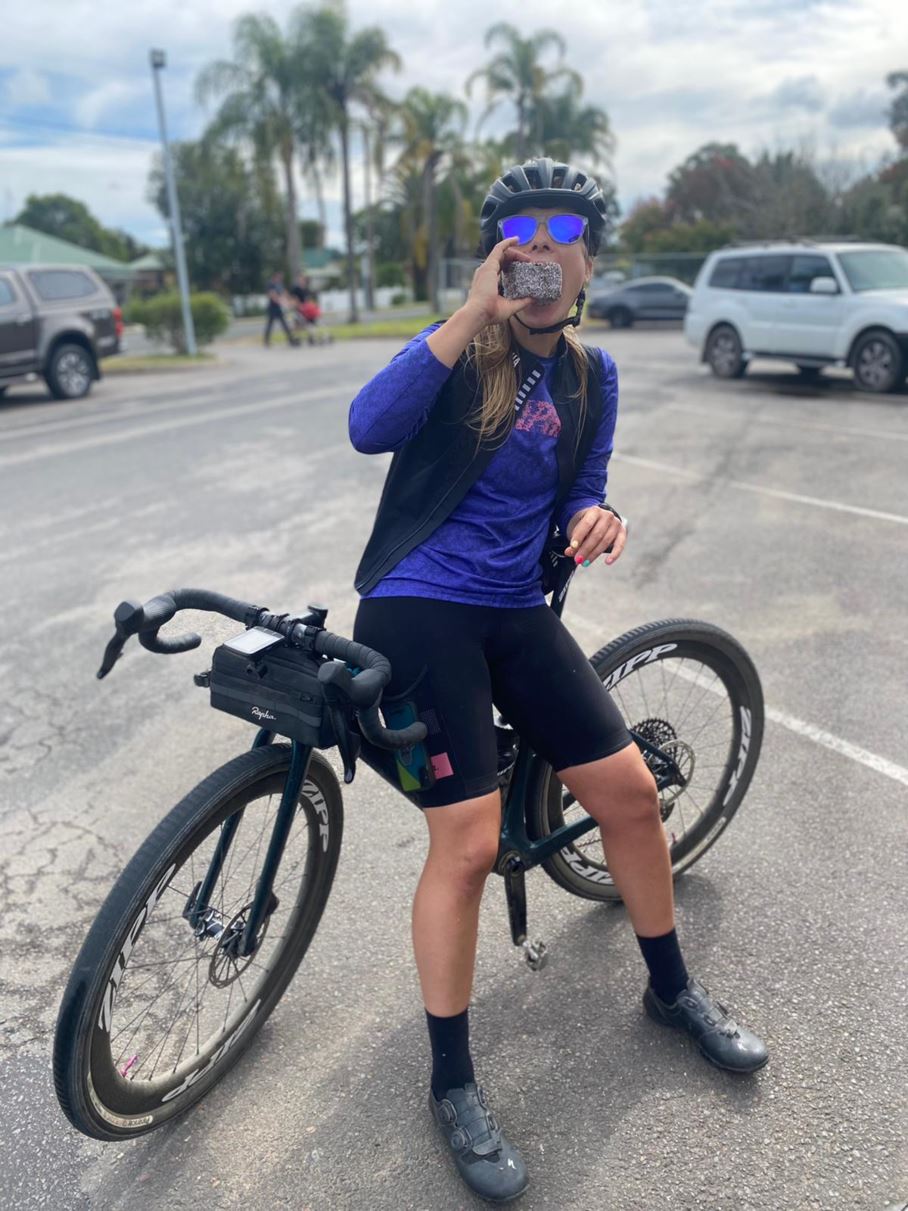 Out on my gravel bike in the fresh air and a few dad jokes from Charli always gives me belly laughs!

–Kelli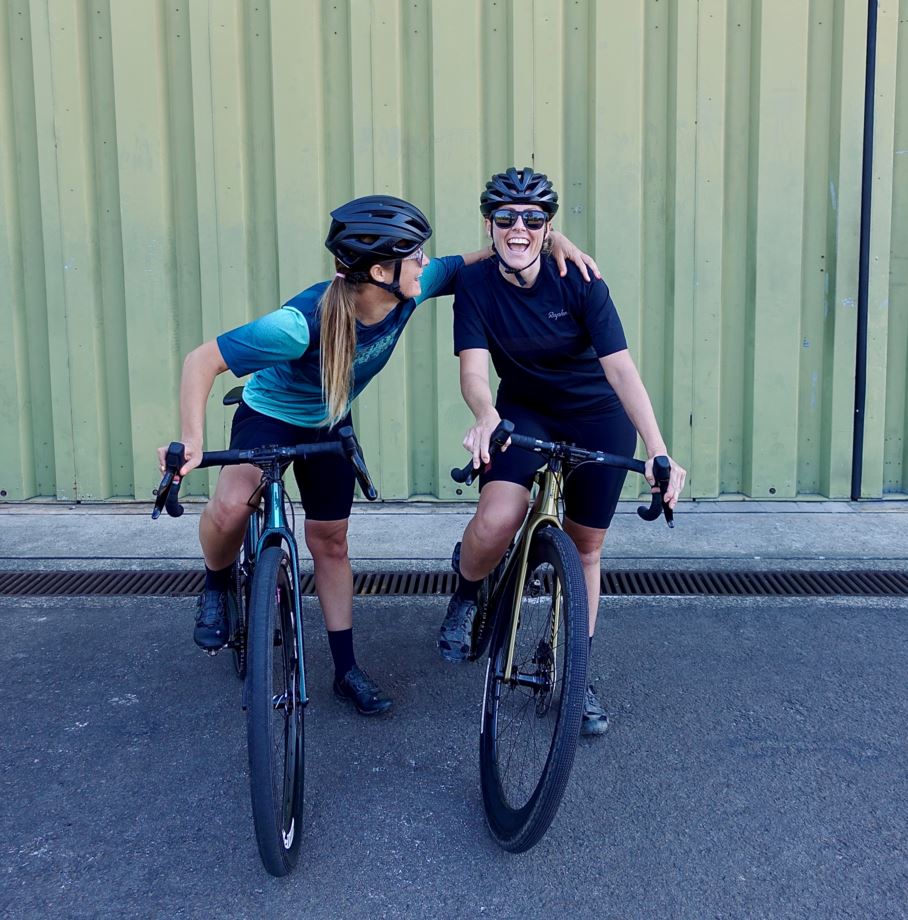 Charli and Kelli go together like their Rival eTap AXS road shifters and GX Eagle AXS mountain derailleurs. They added Eagle chains, Eagle cassettes, and Rival AXS 1x cranksets to complete their dream drop-bar bikes with MTB drivetrains. When they're not on weekend gravel getaways, you can catch them practicing their bike polo skills.