There's a high point in the San Rafael Valley, outside Patagonia, Arizona. It overlooks Mexico and the Sky Island mountain ranges. On a map it just looks like a plain ranch road. But to us—and every rider we bring there—it's a special and spiritual place.
This Patagonia is known to some but not many. It's certainly not as famous as the other, southernmost Patagonia. It's a vast landscape defined by historic ranching, public lands management, border patrol trucks and hundreds of northern harriers and red-tailed hawks, watching the desert. Quiet is an understatement here. Deathly silent is more like it.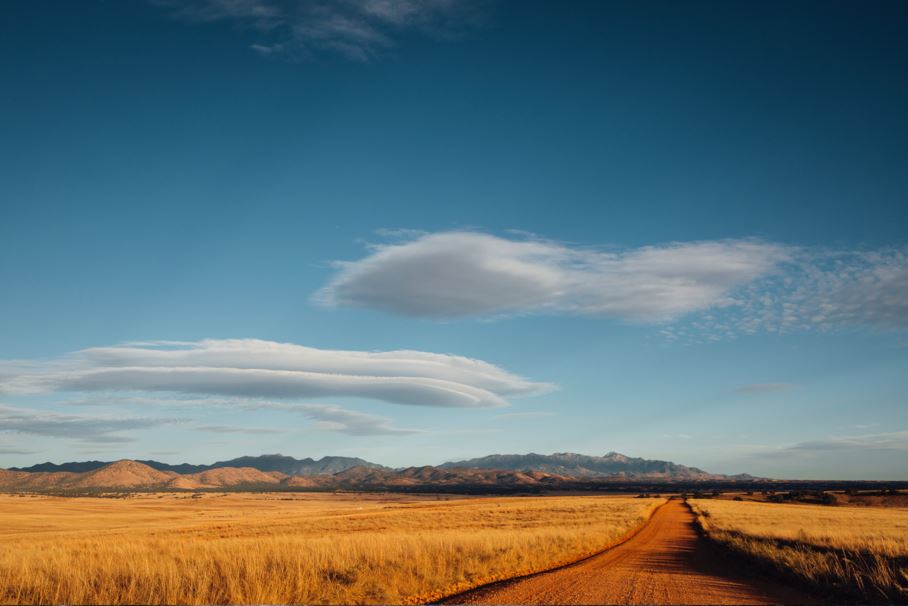 In the summer of 2015, we were wandering professionally. When a dear friend told us about an undiscovered cycling paradise in southern Arizona, it piqued our interest. With our bikes on the back of our 2014 Dodge ProMaster, we ventured into the desert. It was liberating and excited us for reasons that only now, can we begin to explain.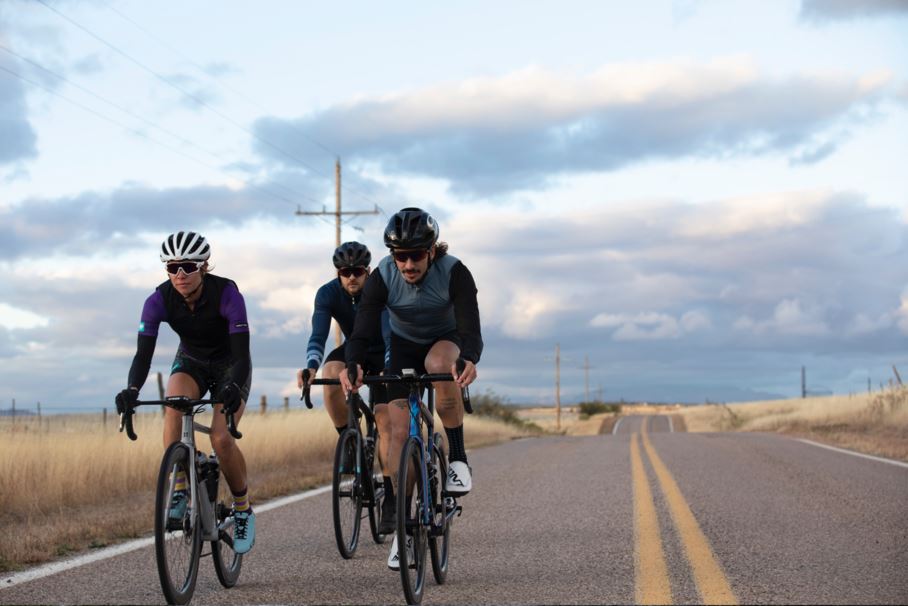 The riding in and around the San Rafael Valley gave us the perspective to form our dreams into reality. We knew we enjoyed hosting people and giving them an outdoor experience they'd never forget. Now it was time to develop routes, join an agricultural community from where our food would come, and finally, invite people to the far reaches of the Arizona desert.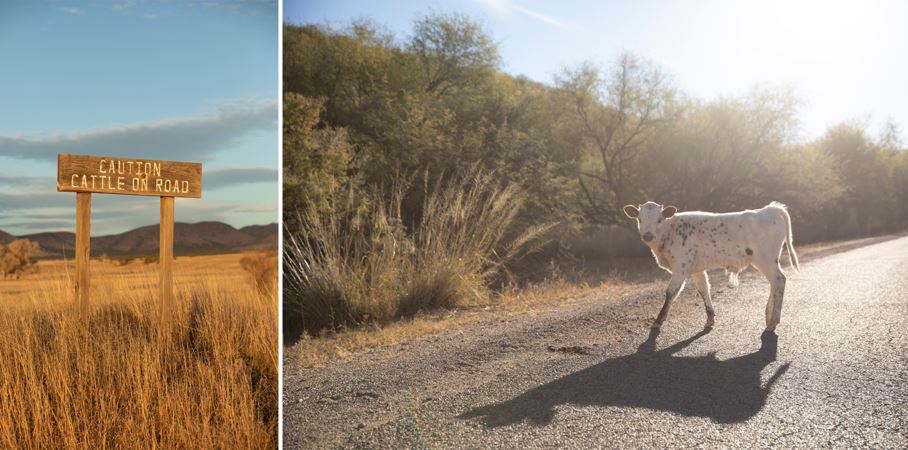 It's no secret that Tucson has world-class road riding. Mountain biking, too. What we wanted to find out is what exactly lay beyond the Santa Rita Mountains, south of Tucson. The range's tallest peak, Mount Wrightson, rises to 9,452 feet. As you roll down its southern aspect, you enter into the Patagonia Mountains and Canelo Hills, the rim of the San Rafael Valley.
There are a number of places that have become known for their remote feel and backcountry setting. The San Rafael is one of these places. It's sanctuary for spiritual connectivity in a time when we all need a bit more mother nature in our lives.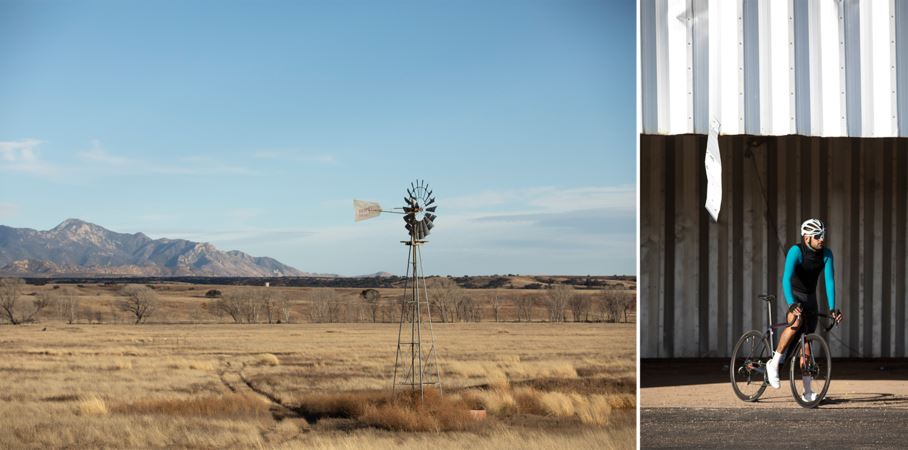 We hosted our first gravel camp experience here during the winter of 2016. It was obvious the trend towards gravel riding and the adventure it enables was rapidly rising. A close mentor of ours shared with us his affection for the discipline and noted that it would continue on an upward trajectory. We listened closely and began exploring every road we could find in the greater borderlands region. We discovered that between Arivaca to the west, Tombstone to the east, the historic Empire Ranch in the north and Nogales, on the border of Mexico, there are hundreds of miles of dirt, gravel and mixed terrain riding to explore. Furthermore, it turns out all roads lead to Patagonia; it just depends on how big (or small) you want to go.
The riding on the borderlands is rough. It's rugged and almost always provides a challenge. We don't want to scare anyone, but it's true. This place reminds you you're human, and in order to visit historic ghost towns like Harshaw, Alto and Duquesne, you need to dig deep and ride from the heart. We call it the spirit world and it's often visited as you depart Lochiel on the San Rafael Valley road, still tasked with 30 miles back to the Wagon Wheel Saloon.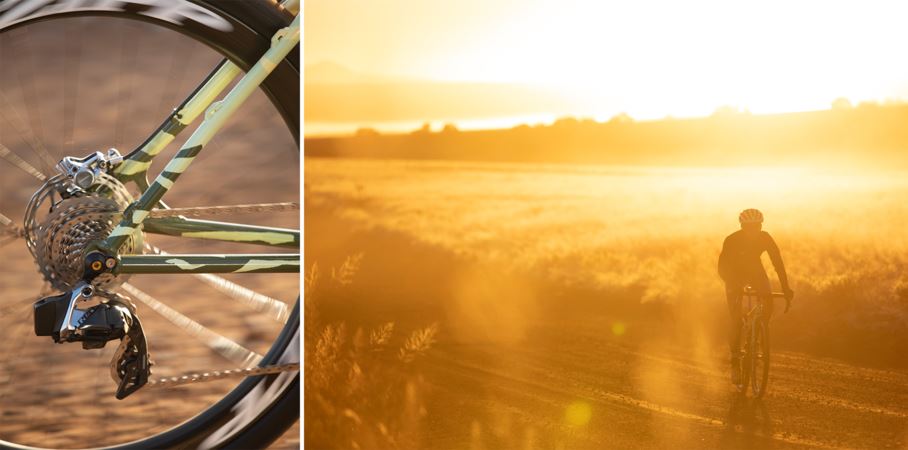 Patagonia has become a place where we connect with nature, feel its pulse and leave inspired. It's where the wind talks back and the road surface has you questioning every single tire option you could possible try.
The riding is big and bold. It's humbling, and exactly why we fell in love with this place. Exactly why we want to share it with folks from around the country, the world and the cycling industry at large.
Zander Ault and Heidi Rentz are co-owners of The Cyclist's Menu, an Arizona-based bike tour company. The Cyclist's Menu hosts gravel and road cycling camps that focus on providing a transformational experience by connecting people to food and the land in a beautiful place.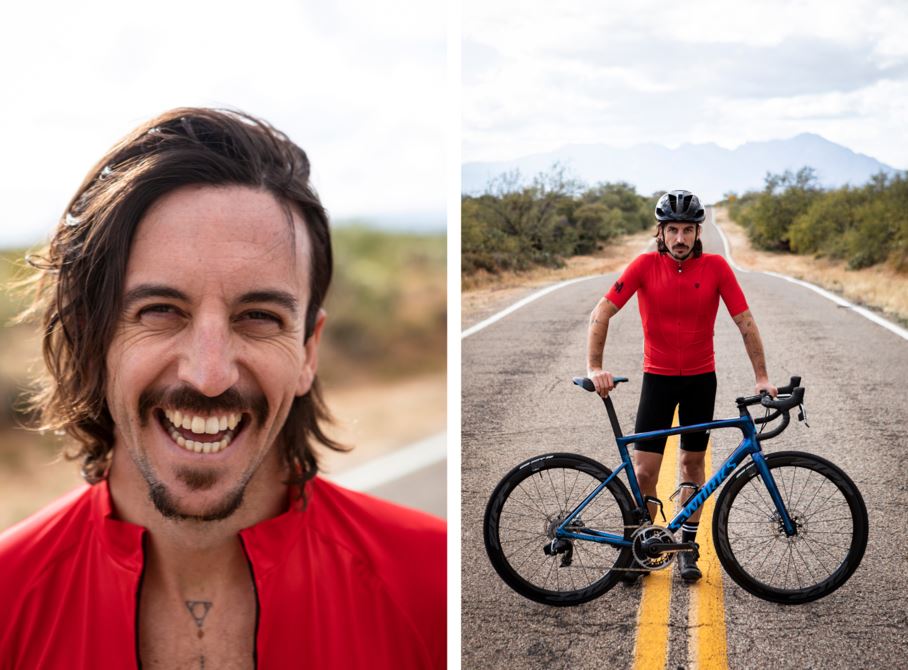 Having a 12-gear cassette makes real the possibility of racing triathlons with a single front chainring. It's great the versatility of having a bigger range of gears, being able to really keep pushing the same watts and cadence in a huge variety of gradients.

–Cesar Villalba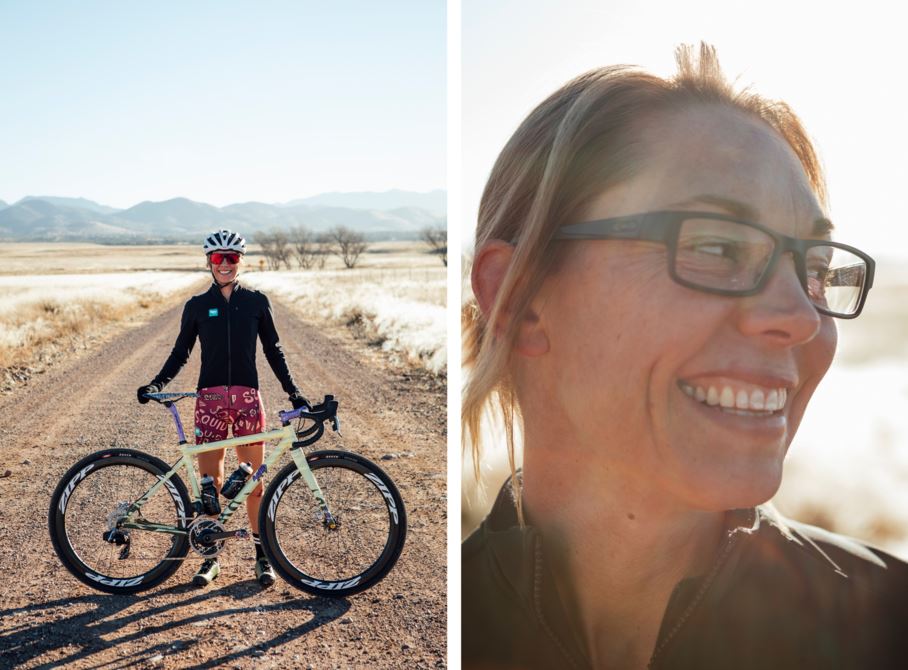 Even on the gravel, the shifting was so buttery smooth and quiet that I wasn't distracted from my surroundings.

–Emily Kachorek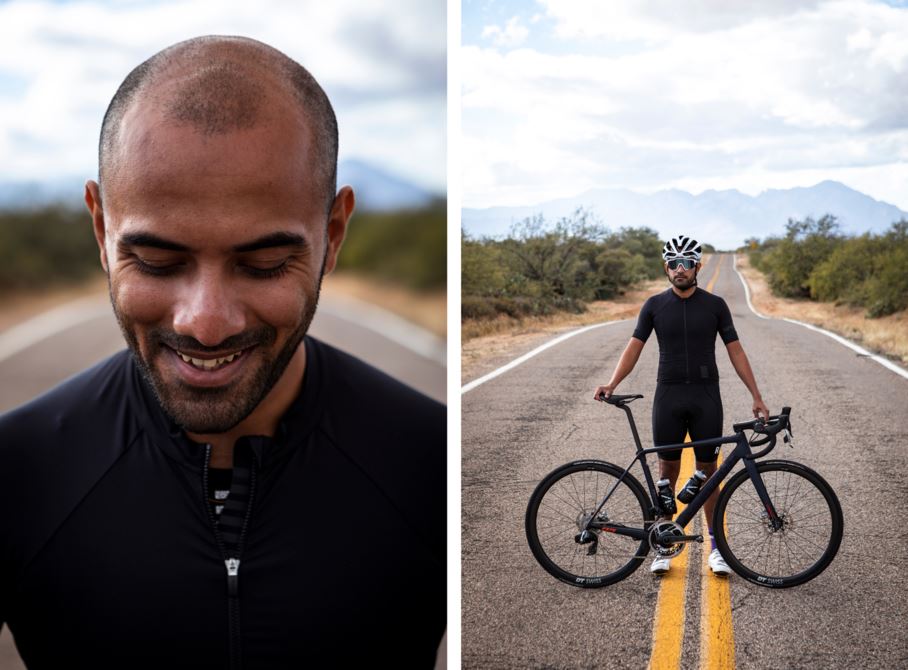 I think the new eTap groupset feels premium, and works flawlessly while riding on road and gravel.

–Neil Britto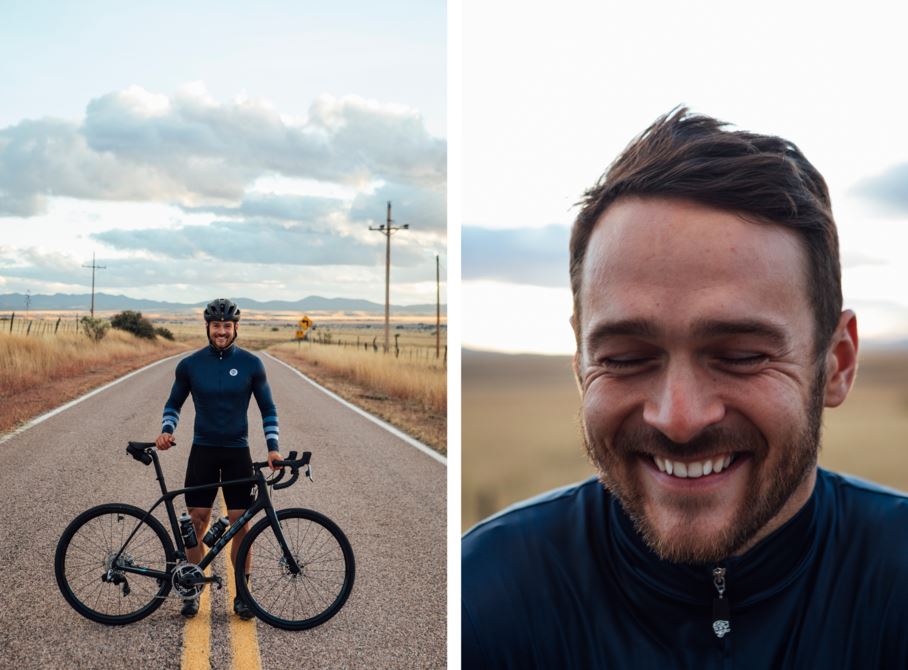 With new technological advances it is exactly what I was hoping for in the upgraded version. The shifters felt great, the hoods have also been given a new feel, and the shifting felt smooth. With more gears on the cassette, the jumps between cogs felt smoother and faster. The easiness of the app and the changes that could be made on the fly were sweet!

–Roman Siromakha