By Nick Squillari
"No, not another Zwift story". I can hear you think it.
No. Wait.
I promise, as anti indoor-cycling as you might be. As much as you remain convinced that people riding on trainers are the cause of all those crit crashes (at least back in a time when we even had things like 'crits' and 'social gatherings'). And in spite of how committed you are to riding outdoors, only sweating in the garage because your pedals were - once again - over torqued by the enthusiastic bike mechanic. This is a tale of how riding inside became an unintentional gateway drug to riding outside.
But first, there is just a teensy little bit of reference to riding inside…
Your odds on winning the lottery in Australia are roughly 1 in 8.14 million. Odds of a Vegas slot machine win, 1 in 262,000. Odds of winning a SRAM Force eTap AXS groupset and wheels...no more than 1 in 200. All you had to do was enter and complete all eight races in the series. That was the easy part. Kinda. You also had to tell your mates there was no riding the following day, on account of your legs being ripped apart in each successive race. Say what you will about indoor racing, the capacity for it to invoke a level of performance not normally within reach is remarkable. Of course I had my head kicked in eight weeks straight. So imagine my shock when there was a call from Zwift. "Congratulations, you're the winner of the men's eTap AXS giveaway!"
"Me?"
"Yes, you! SRAM will be in touch and you can let them know what disc brake bike you would like them to install the new gear on?"
"Ummm…."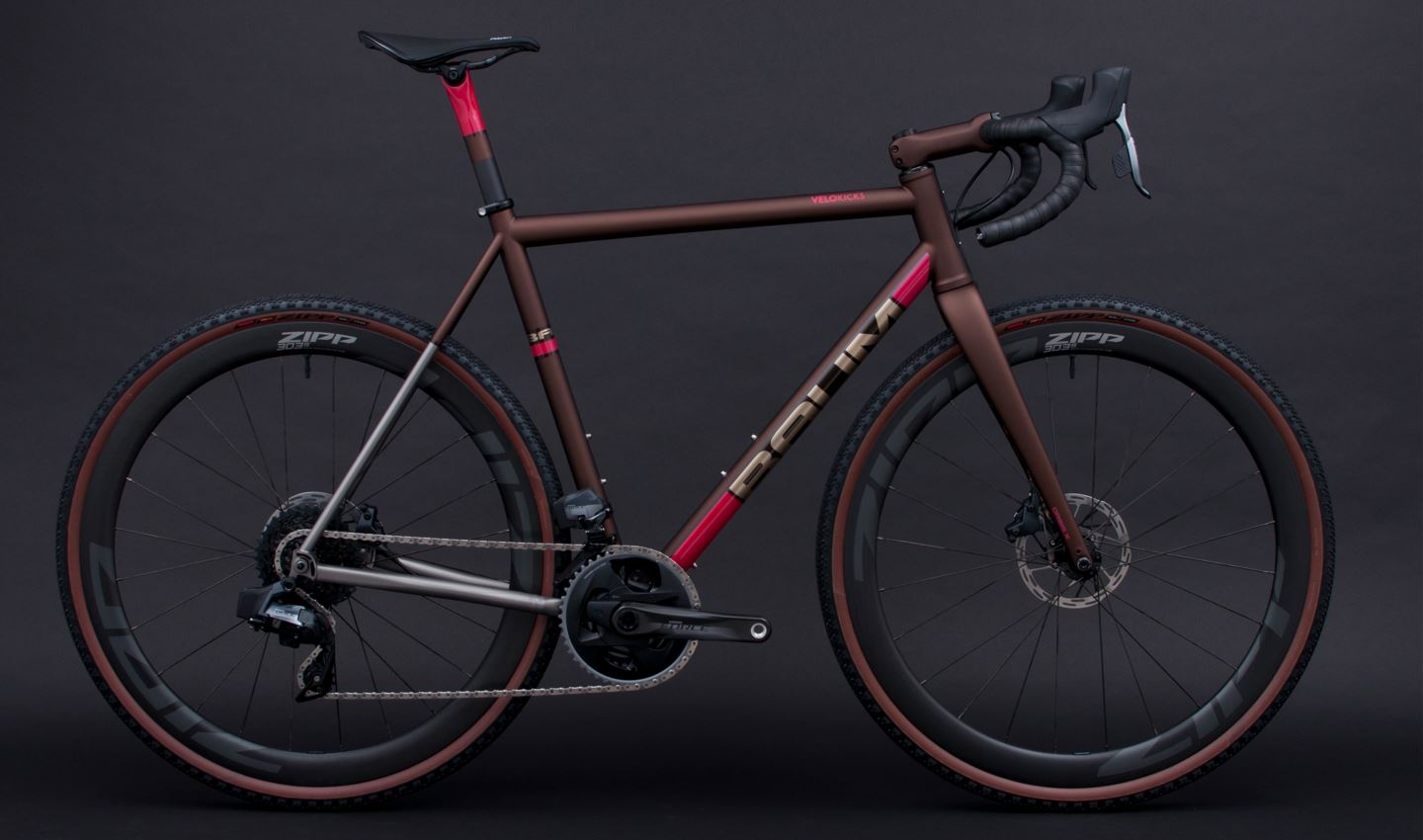 In my Instagram feed you'll find I follow two #savetherimbrake accounts. Disc is cool. I just don't have a need for it on my road bike. Awkwardly I explain "I don't own a disc brake bike…"
"For the prize we need to fit it all to a bike. And we would like to film it. Have a think and get back to us."
Now this is the point where my crisis of faith arose. Do I find a road disc brake frameset, fit the eTap AXS to that and be done. Surrender to what feels like the inexorable march of disc brakes across the road riding landscape. Opening scenes of "Terminator 2" flashing across my mind. No Arnie to save us. Or...could there be an alternative? A saviour. A John Conner even! There was.
Gravel.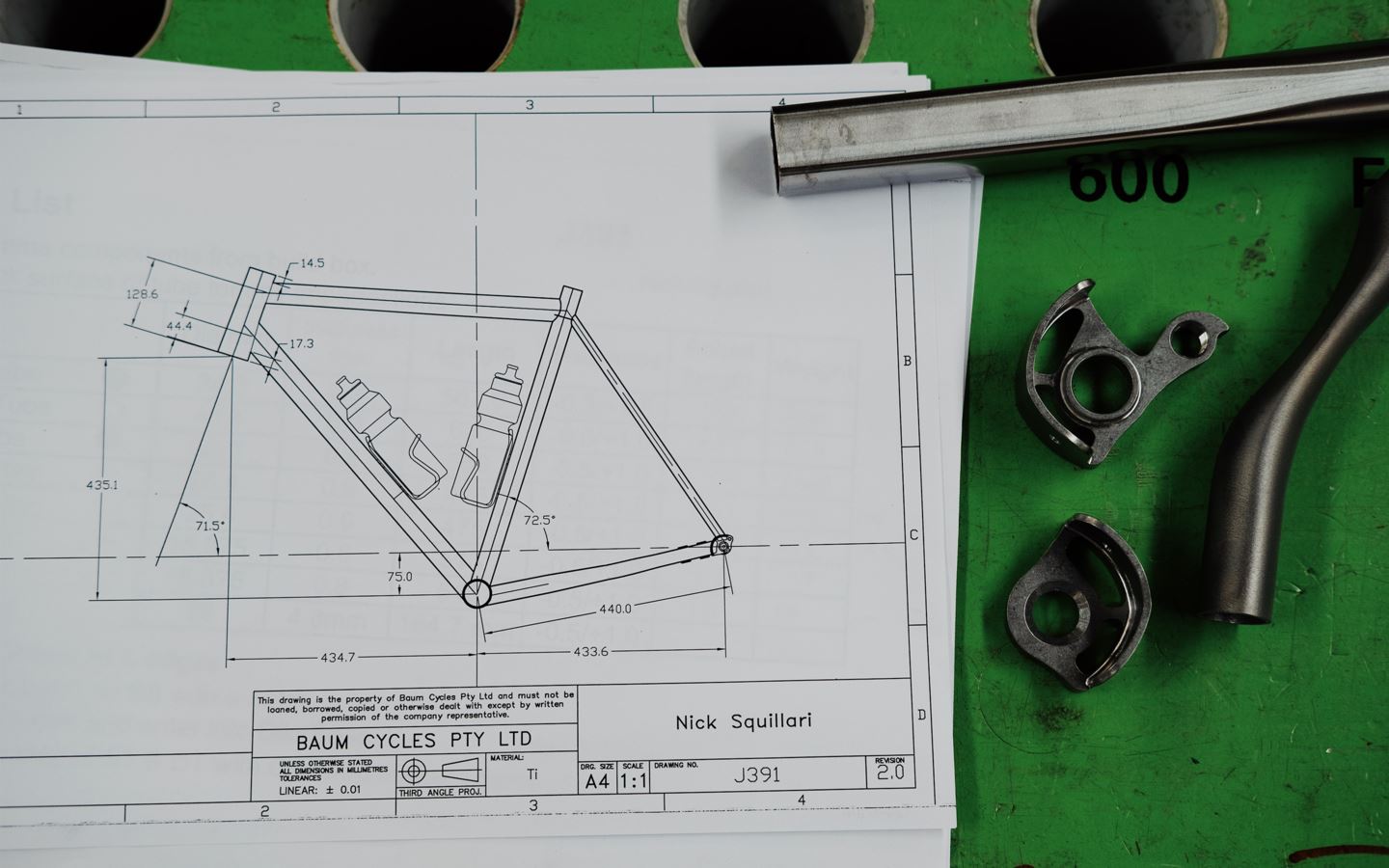 Now at this point it's the Jerry Seinfeld *done* gif for whomever the Zwift chat didn't turn away. Indoor riding and now gravel. Flannel wearing, mid-strength beer swilling, snack bag toting gravel. Which I guess it can be...or is? For some. Me. I love the idea of gravel. Gravel races look a pile of fun. Getting off main roads absolutely appeals. As does getting a little lost in the great outdoors. Only I never had a bike - or at least one that could fit the requisite tyres ("because you really do need disc brakes for that" he mumbles).
Enter this eTap AXS prize. Won from riding indoors. Which was now set to become my gateway to the gravel world after a call to my mate 'Baumy' (Darren Baum) and posing the question "know anyone who makes a decent disc gravel bike frame?"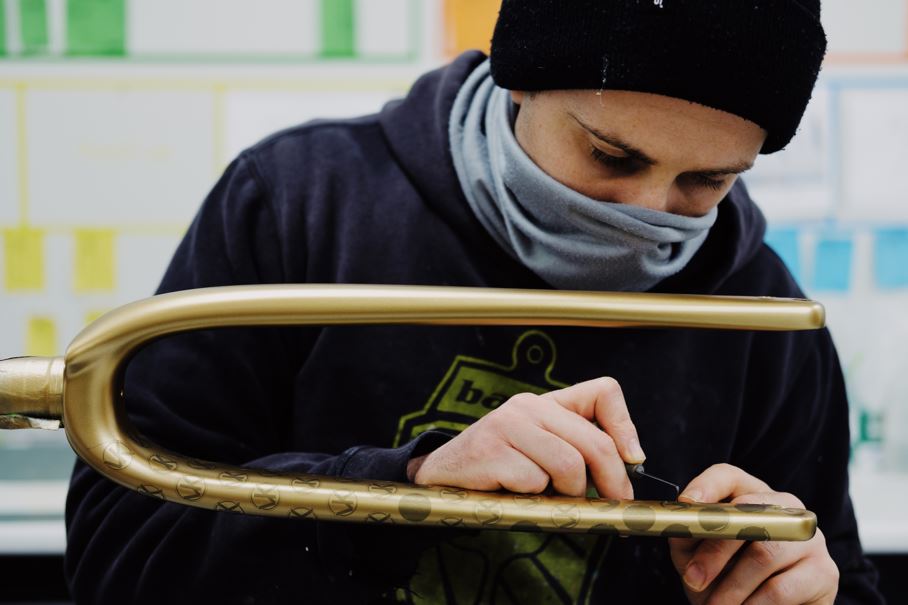 Six months later, here it is. My Baum Orbis X, decked with SRAM goodness and (in what was truly a coincidence) right in time to be piloted by my own company (VeloKicks) SPD off-road kicks. In a year when I spent three months of it confined inside/within 5km of my front door. It's not unfair to say I - and many others - have had our fill of riding indoors. For the summer at least. I hate to think how intolerable it would have been without Zwift. For that alone I convey my thanks. But for them to pair up with SRAM and provide this opportunity for some real escapism (yes, even with disc brakes) I am eternally grateful.
Now if you don't mind I'll just fit my snack bag and third bidon cage and pray the Aussie drop bears don't end me as I take off into the bush.
Follow @n_squillari and @baumcycles on Instagram.