Now at the center of the 3ZERO MOTO is the new ZM2 hubset. This German-engineered hubset features 12 pawls and 132 points of engagement for a quicker response. The hub's improved seal design means better durability on rough terrain.
Zipp's 3ZERO MOTO carbon 27.5 and 29 enduro/trail wheelset is inspired by moto to provide riders with the control and durability required for pure trail speed. Already this wheelset and its MOTO Technology are proven with multiple victories in the Enduro World Series with our pioneering partnership with Lapierre Zipp Collective.
While other wheel brands limit their focus to traditional box-section rim designs, Zipp engineers—uninhibited by legacy technology—took a different approach. They looked to motorsports as a model. Zipp's Moto Technology's single-wall rim is the optimal approach for an enduro/trail wheelset.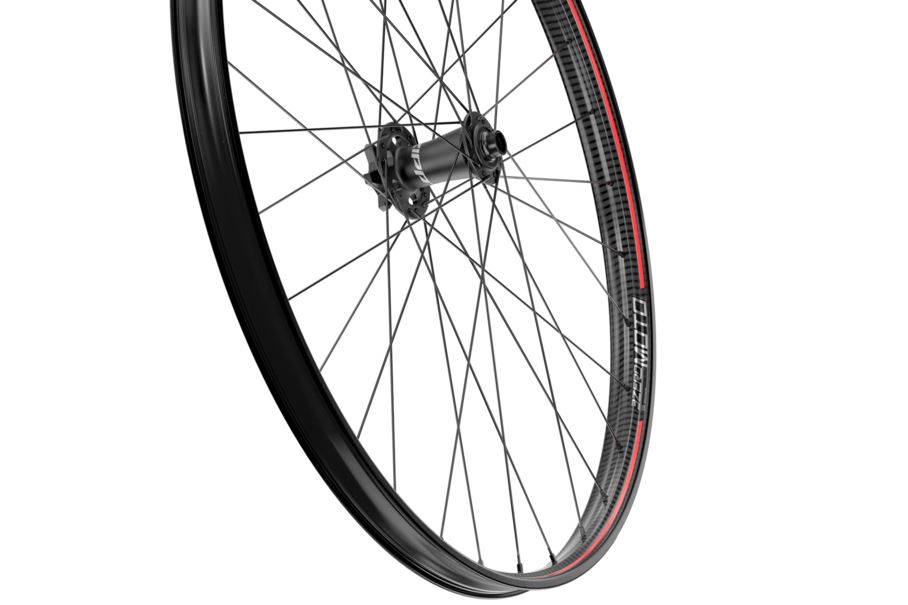 The resulting rim provides something we call "ankle compliance." Imagine a runner rounding a sharp turn, the ankle naturally flexing to maintain grip as the runner leans. The 3ZERO rim can locally flex to stay parallel to the ground during cornering, increasing traction like a human ankle adjusts while running. This ability to twist locally allows it to deflect during single bead impacts without the rider getting bounced offline. 3ZERO MOTO helps you take the most direct route, saving seconds when and where they count most.
Quarq's TyreWiz is sold separately for 3ZERO to dial in your pressure for an even more compliant ride. Zipp's Speed Line graphics give you the choice of five colors for a wheel with high-performance aesthetics.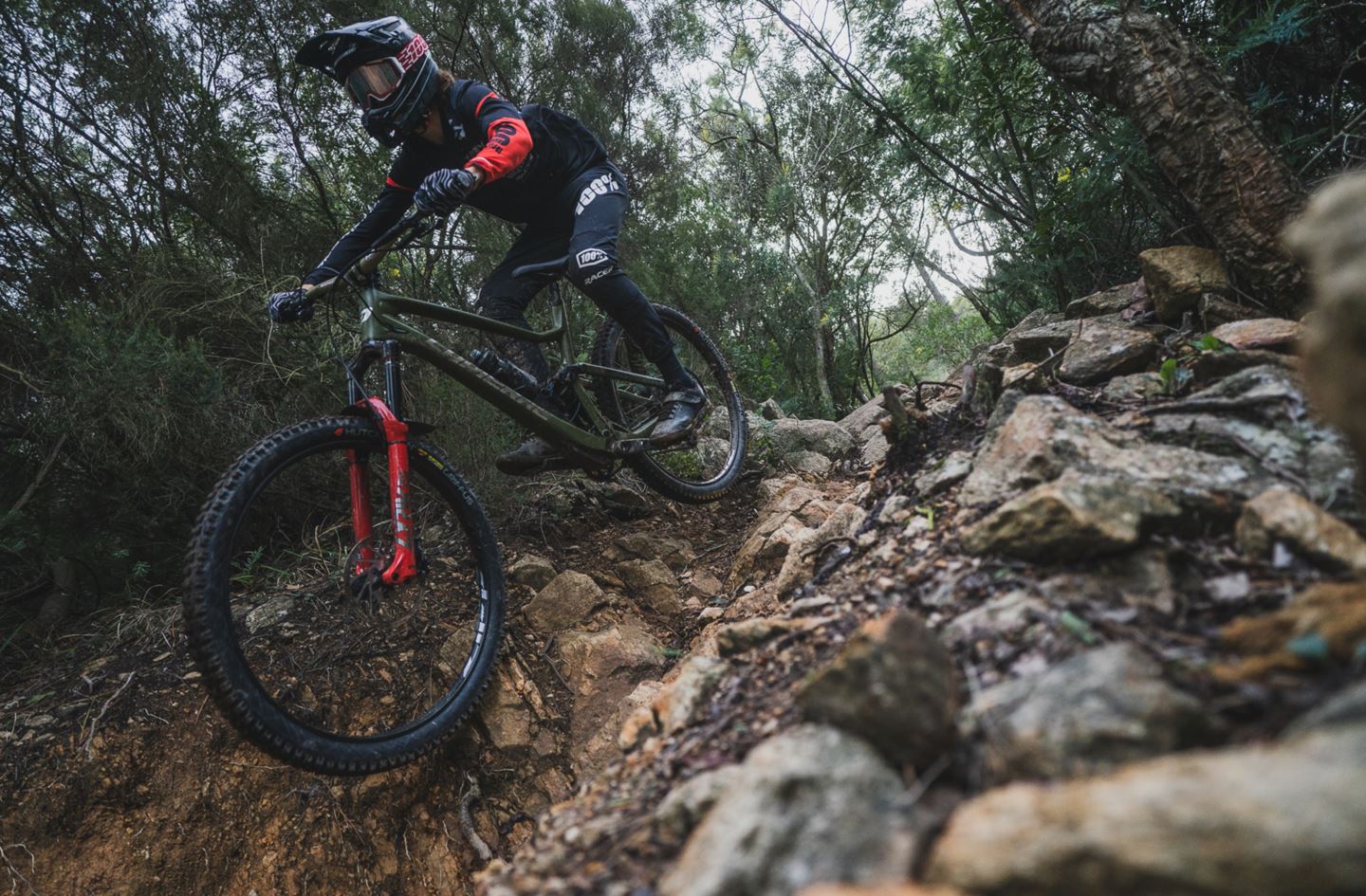 More on the ZM2
Zipp's ZM2 hubset delivers dependable precision performance to the gnarliest trail. The genius of the ZM2 hub is how we achieved quicker engagement. This hub system works with 12 pawls, in 4 groups of 3, on a 33 teeth ratchet ring. The 33 teeth make the ring is strong with pickup that's reliable and consistent.
The 4 groups of 3 pawls are staggered, meaning there's always 3 pawls engaging at any time, which is good for durability. The ZM2 also has higher load transmission capability. The hub capable of being used on electric mountain bikes.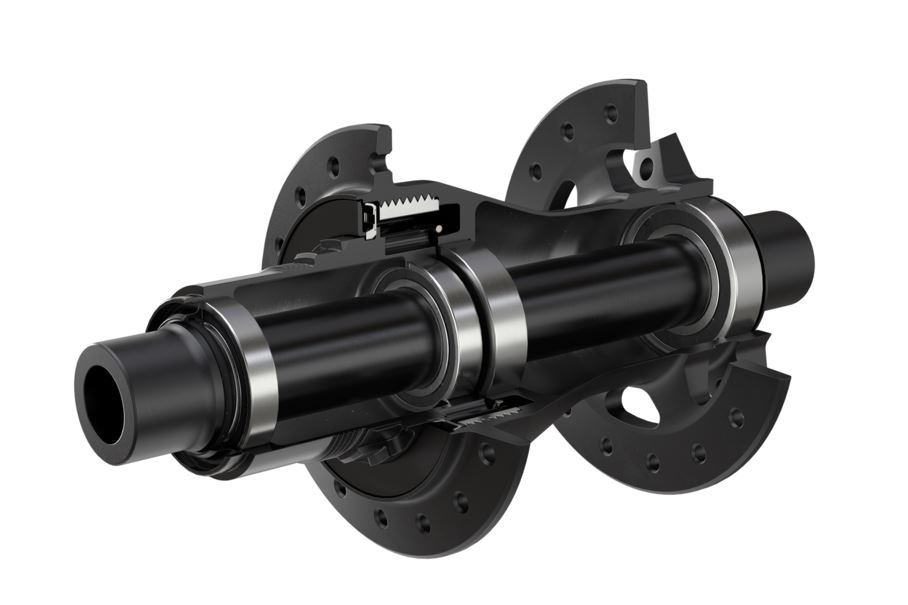 And for Roadies... the ZR1 hubset is now available
In designing an upgraded hubset for our pro-proven Firecrest wheel lineup, we turned to our engineering colleagues at SRAM's development center in Schweinfurt, Germany. The result is the ZR1 hubsets for disc and rim-brake wheels. This hubset features better seal design for improved durability and quicker response with 66 points of engagement. Our engineers spent more than two years developing the ZR1. Proving the durability of the hubset included more than 58,500km of test riding, part of 3,222 hours of total testing. The ZR1 features key technology from Zipp's Cognition hubs. The seal design is the same as the Cognition, with a large dust cap at the base of the driver body and better bearing seals for more protection. The bearing size also is the same as the Cognition, although the Cognition uses a premium bearing. The six pawls are offset to work in two groups of three pawls. At any time, there are always three pawls engaging. This design creates a quick engagement feel, with 66 points of engagement. The driver body is designed so pawls stay in place for disassembly to make service convenient. Zipp hubs are designed to use J-bend spokes, the most popular type of spokes today. J-Bend, widely available, are easier to replace.