SRAM and RockShox XCO athletes were on fire in Snowshoe, West Virgina taking both Elite race wins and both World Cup overall titles after an epic season.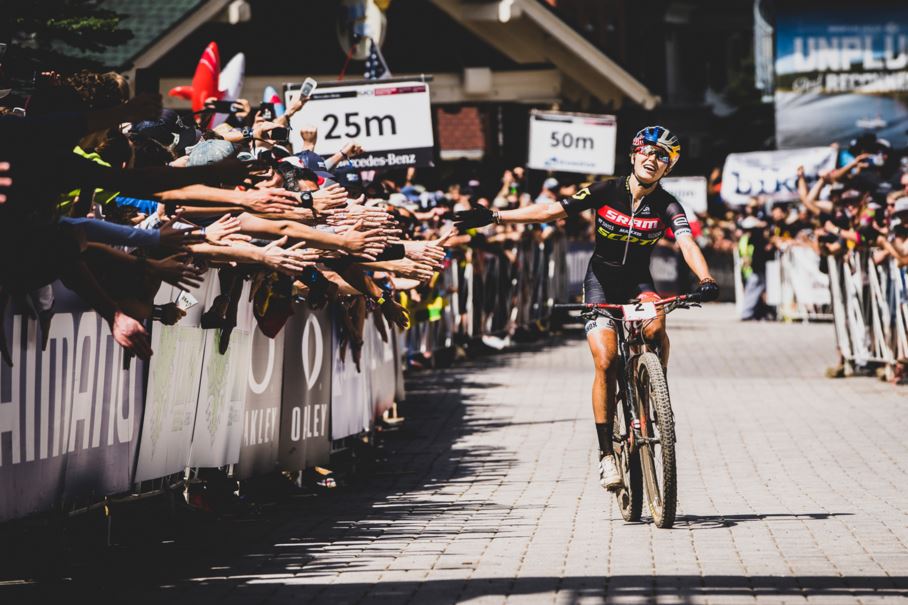 Kate Courtney (SCOTT-SRAM Racing) entered the weekend just 20 points behind Jolanda Neff (Trek Factory Racing XC). After opening with a decisive attack, she slipped back through the field and was clearly in pain mid-race. Courtney dug deep to claw her way back to fifth place, more than enough to claim her first-ever World Cup overall title in front of her parents and thousands of U.S. fans.
Today was all in. I knew I had to put distance between Jolanda and I, so it was do or die. Beating her by an inch wasn't going to cut it. It was about going out as hard as I could and then holding it together hoping it would be enough. You can't give up, you have to fight for every spot in every race and it's not over til it's over. It's been a fight all season and to keep that level has been really challenging for me. In life it's not that often that people are in your corner and really rooting for you, but I felt the love here today. They wanted me to fight and I put on the best show I possibly could. Thank you Snowshoe, this was a huge mental victory, finishing strong and really earning it.

–Kate Courtney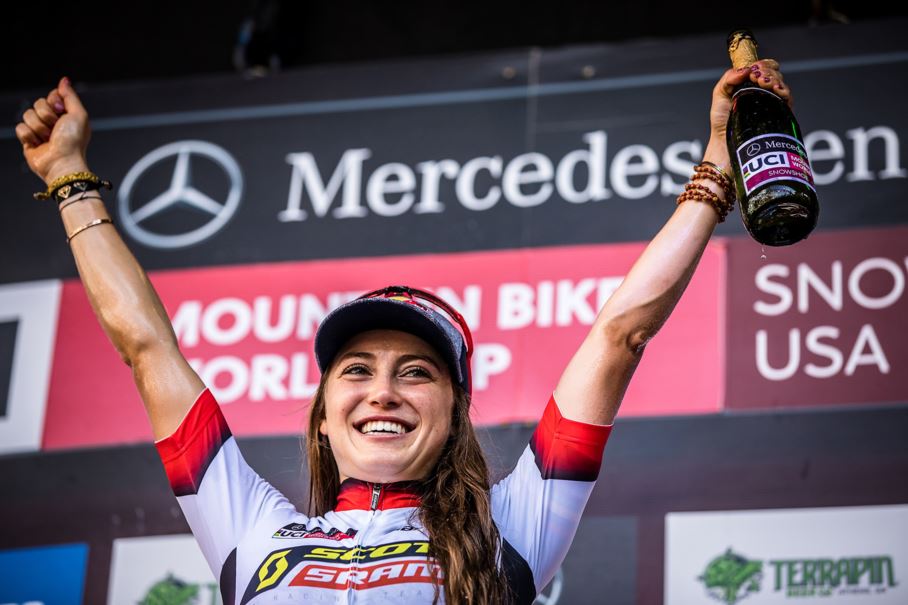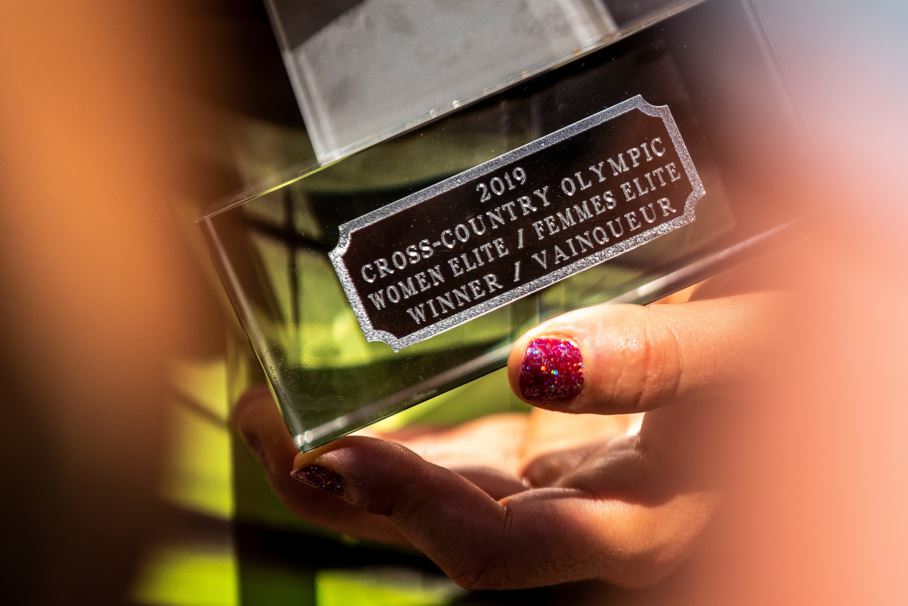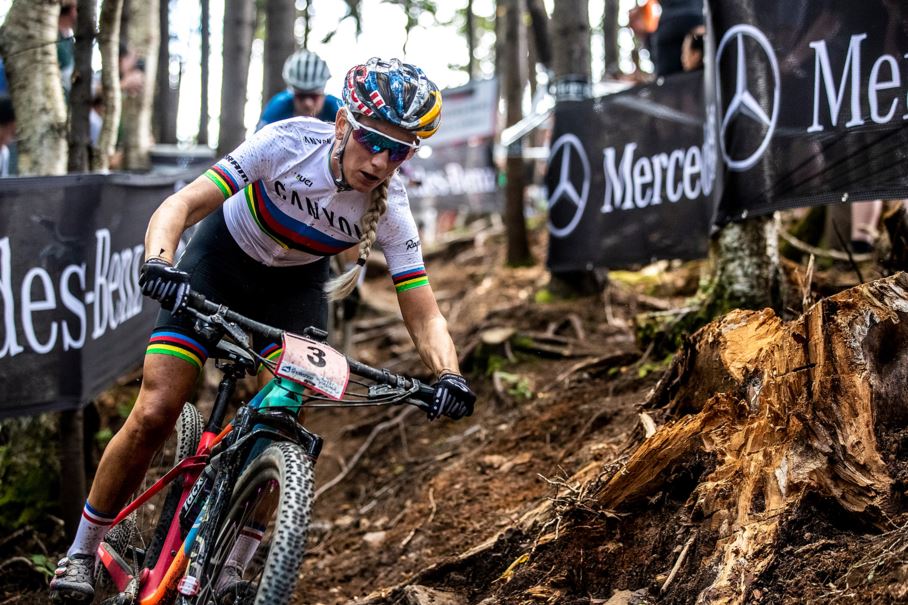 Pauline Ferrand-Prevot (Canyon//SRAM Racing) delivered another lesson in determination to take the race win at Snowshoe Mountain. Wearing the World Championship rainbow jersey she won at Mont-Sainte-Anne, Prevot pushed the pace throughout the race, but was gapped by fellow SRAM and RockShox athlete Anne Terpstra (Ghost Factory Racing). The French legend dug deep to claw her way back on the last lap, smashing past the Dutch rider on the final ramp before sprinting clear to victory.
It was super hard, I never gave up and I came back and I won. I'm super happy. I really didn't imagine to have such a good year. I'm really proud of myself and of my team. I'm super happy for Kate too, she really deserves it.

–Pauline Ferrand-Prevot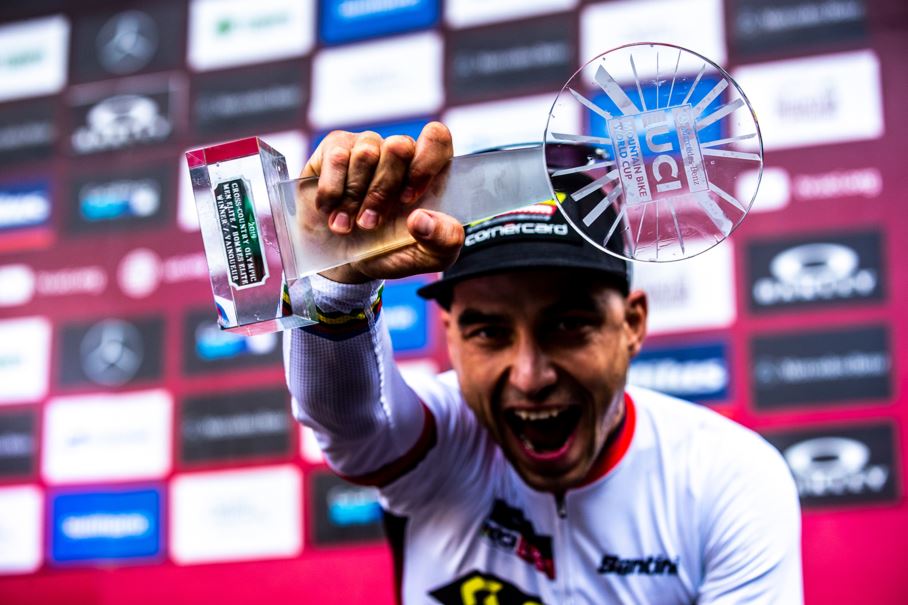 After claiming his eighth World Championship just a week prior, Nino Schurter hit this weekend full gas, winning the Short Track (XCC) on Friday for the first time ever to confirm his seventh World Cup Overall title. A win on Sunday would have seen him equal the all-time win record for XCO, but there was a better option. After fighting back to the front from a mid-race puncture, Nino pulled his SCOTT-SRAM Racing teammate Lars Forster clear of the pack, before watching him jump clear on the same final climb where Prevot-Ferrand attacked Terpstra, to take the lead and win his first-ever World Cup.
Worlds were already insane and that's the perfect end. To see Lars win, he more than deserves it. It's better than me taking my 33rd win. He had a tough season and it's actually the best to see a good friend winning. It's been an insane season for the team - Lars winning, me winning the overall, and Kate winning the women's overall.

–Nino Schurter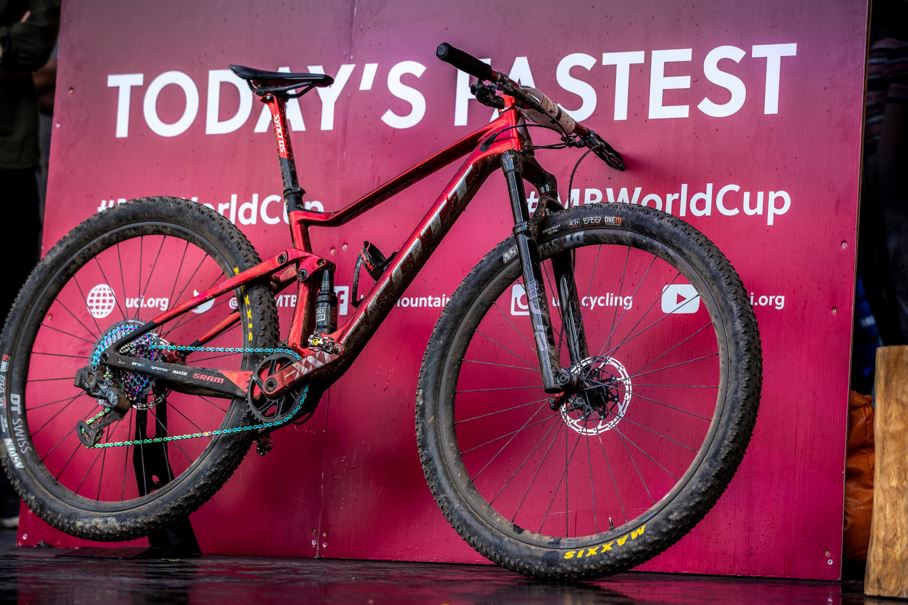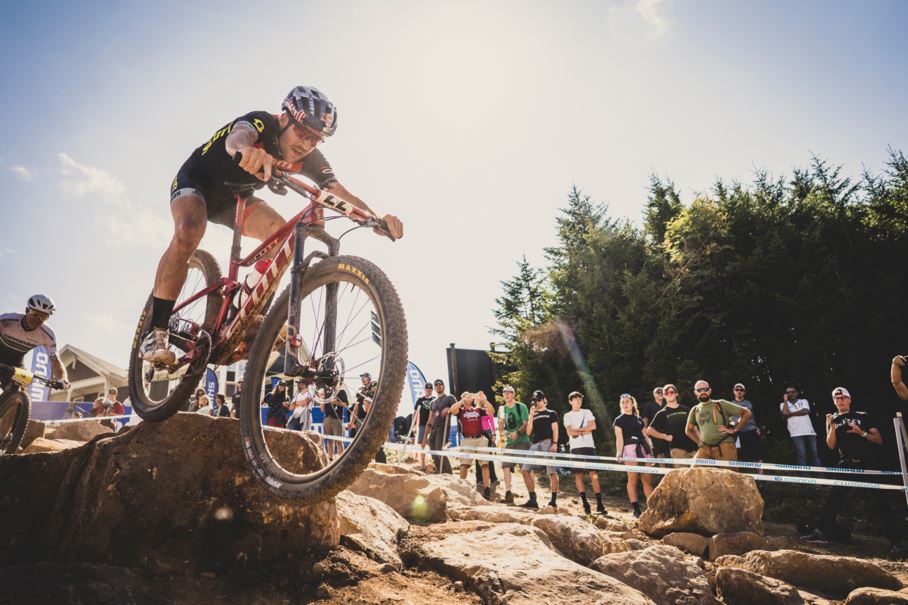 Forster was clearly in shock at the finish, after a mid-season injury meant he struggled to find his form and focus that he used to win the Cape Epic with Schurter at the start of the season.
Finishing with this win is amazing. Just crazy. I can't describe it - this is reward overload!

–Lars Forster
With another super close World Cup season and the upcoming Olympics, 2020 is panning out to be another dynamic year for SRAM and RockShox athletes.
- Photos by Sven Martin and Matt DeLorme