Behind the curtain of every product is a slew of product managers, design and test engineers, athletes, and brand managers who obsess over every detail before it ever makes an appearance. While trends feel like they have just arrived, the development process begins over a year in advance, sometimes more.
ZEB, short for Zebulon Pike, has been looming in RockShox's Development Center since its inception nearly two years ago. With decades of collective experience at RockShox under their belt, the core team of Jon Cancellier, Rob Powell, Jon Watt, Eric Neeley, and Brent Packer, have been at the forefront of building products for where the mountain bike world is going.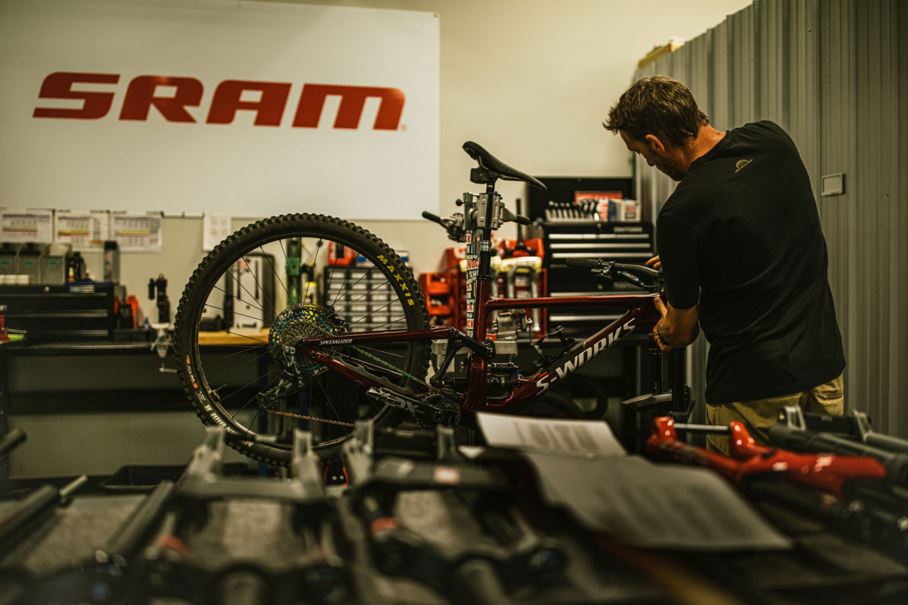 We were looking at how Enduro racing is changing and what eMTB was evolving into.

–Jon Cancellier, Product Manager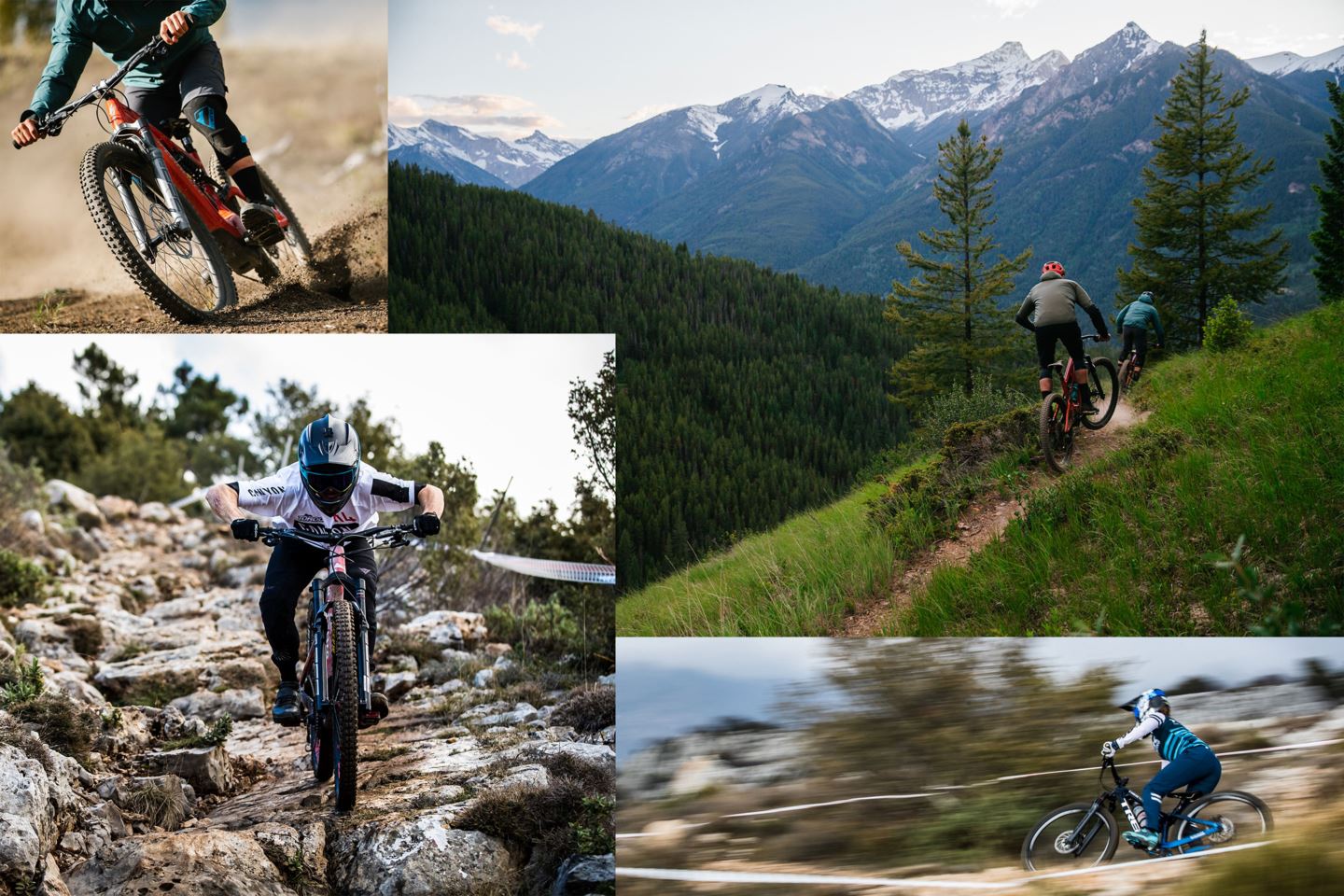 This required a ground-up approach from his team – new chassis, new bushing, new seals – it would take more time to create the final design. "Working through all the details that create the Product Spec is a fun challenge. It's how we define all the little things that end up creating the whole – we really have to do our homework here to ensure the end product becomes what we envision it to be."
The testing process begins well before wheels ever hit the dirt. Brian Hatin, a Senior Test Development Engineer gathers up requirements from the Product Manager and Design Engineers and adapts them into test specifications for inside the Test Lab. His job – to see how far we can push the limits of a fork, bending without breaking.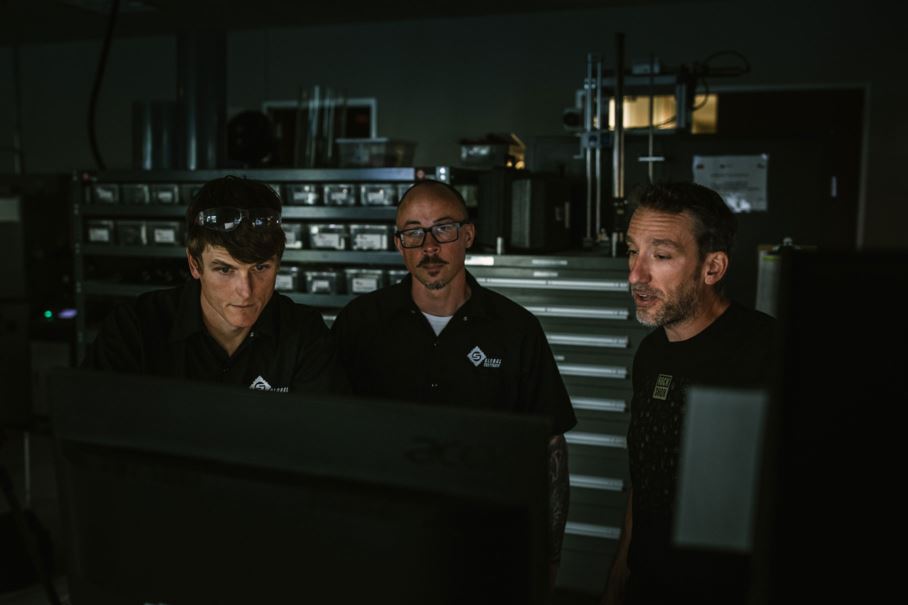 We put our products through a variety of structural and internal tests. Some are as short as an hour, others can run up to 28 to 52 hours at a time.

–Brian Hatin, Senior Test Development Engineer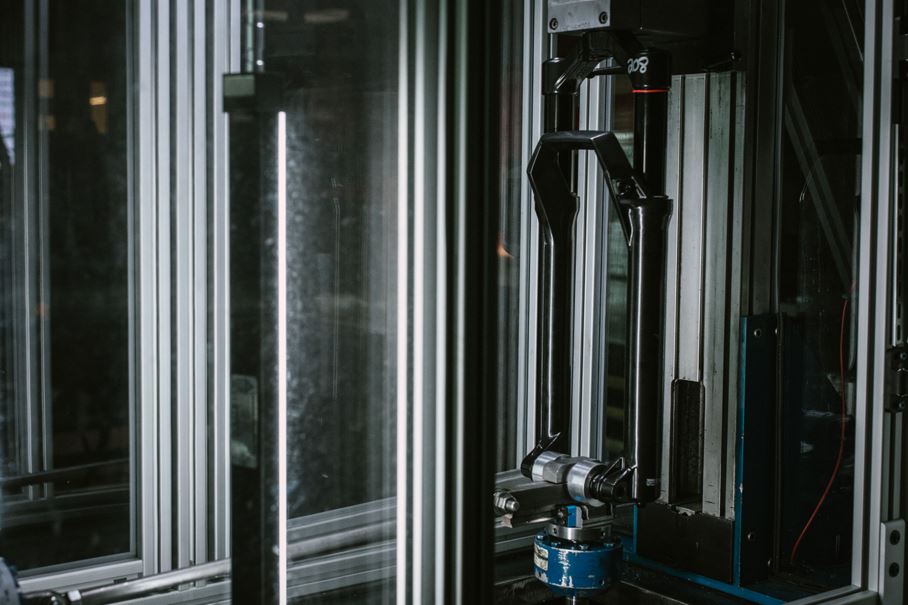 The Sim is one of RockShox's most called-upon test machines for testing durability of internals. It allows us to replicate every bump, drop, and movement from a data acquisition ride file, over and over, to simulate long-term durability and performance.
Engineers love to obsess over details and with ZEB, the chassis presented the most challenges. After the Industrial Designers set the ID direction, the Design Engineers begin to estimate wall thicknesses in the chassis design.
I spent a lot of time on the lower leg and crown running too many iterations of stress analysis to count. The wall thickness in every part of the chassis is tweaked and tuned to get the strength we need while taking every gram out that we can.

–Jon Watt, Design Engineer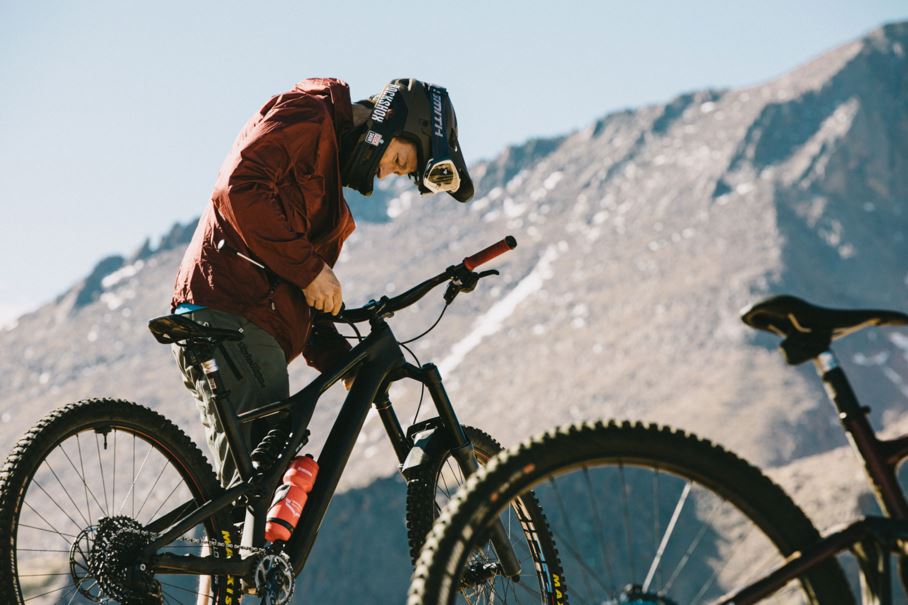 While the lower legs look like straight tubes, they are actually oval-shaped. The legs are different wall thicknesses front and back versus on the sides with thicknesses dialed for every load case. Multiply 12 different chassis configurations, by different crown offsets, steer tube diameters, and wheel sizes, and that is a lot of pilot builds, a lot of testing, and over 1500 variations of finished goods.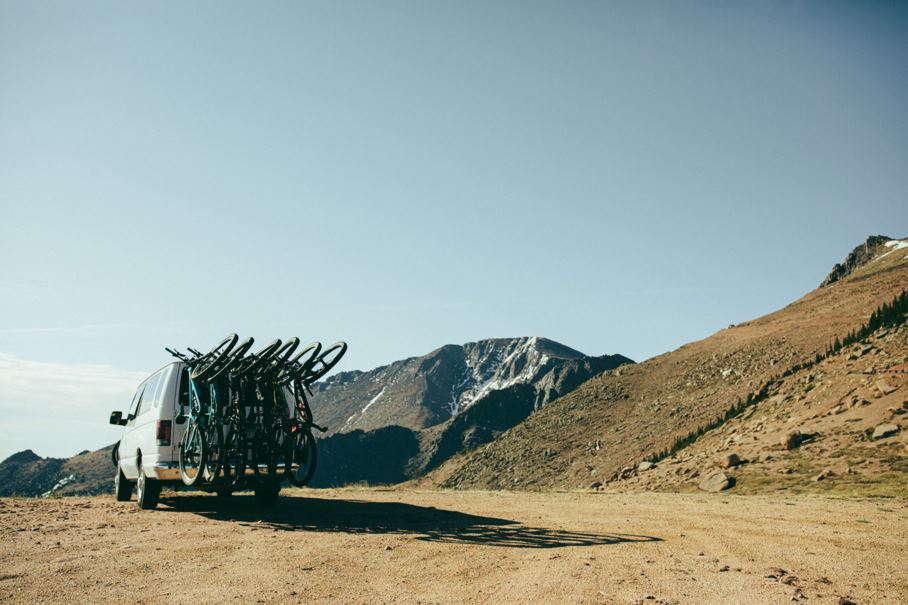 Once ZEB graduated from the Test Lab, pilot builds found their way onto the rough trails down the 7,960-foot singletrack descent in our backyard – Pikes Peak. The ultra-prominent 14,115-foot fourteener was most recently named after the American explorer, Zebulon Pike. Back in 1806, Pike set out to climb the great peak's razor-sharp shale walls, bone-crushing boulders, and extreme climate. Taking no shortage of inspiration from our backyard, ZEB came to life after many laps down the peak's relentless rock gardens, raw corners, and steep chutes.
Some of the things I particularly enjoy are test riding with my team and seeing World Cup and EWS racers winning on a product you helped design. But the best is discovering improvements to designs or testing that never had been thought of before.

–Rob Powell, Team Lead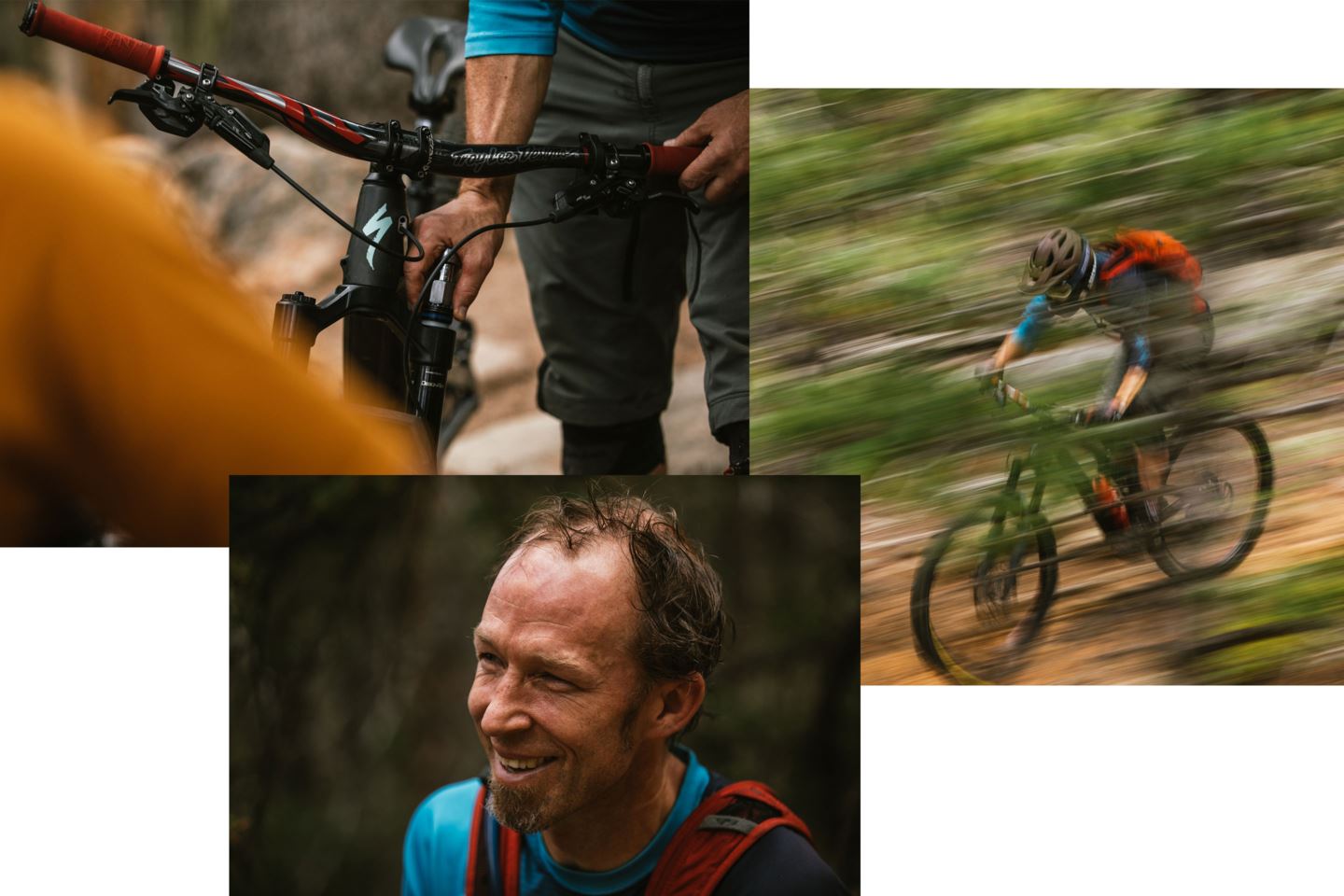 Throughout the testing process, the greater concept of friction and how that relates to head angle, longer travel, and bushing overlap was scrutinized. When the head angle is slacker, and the terrain is steep, increasing bushing overlap (the distance between the bushings) keeps the fork sliding smoothly, straight up and down, the whole time.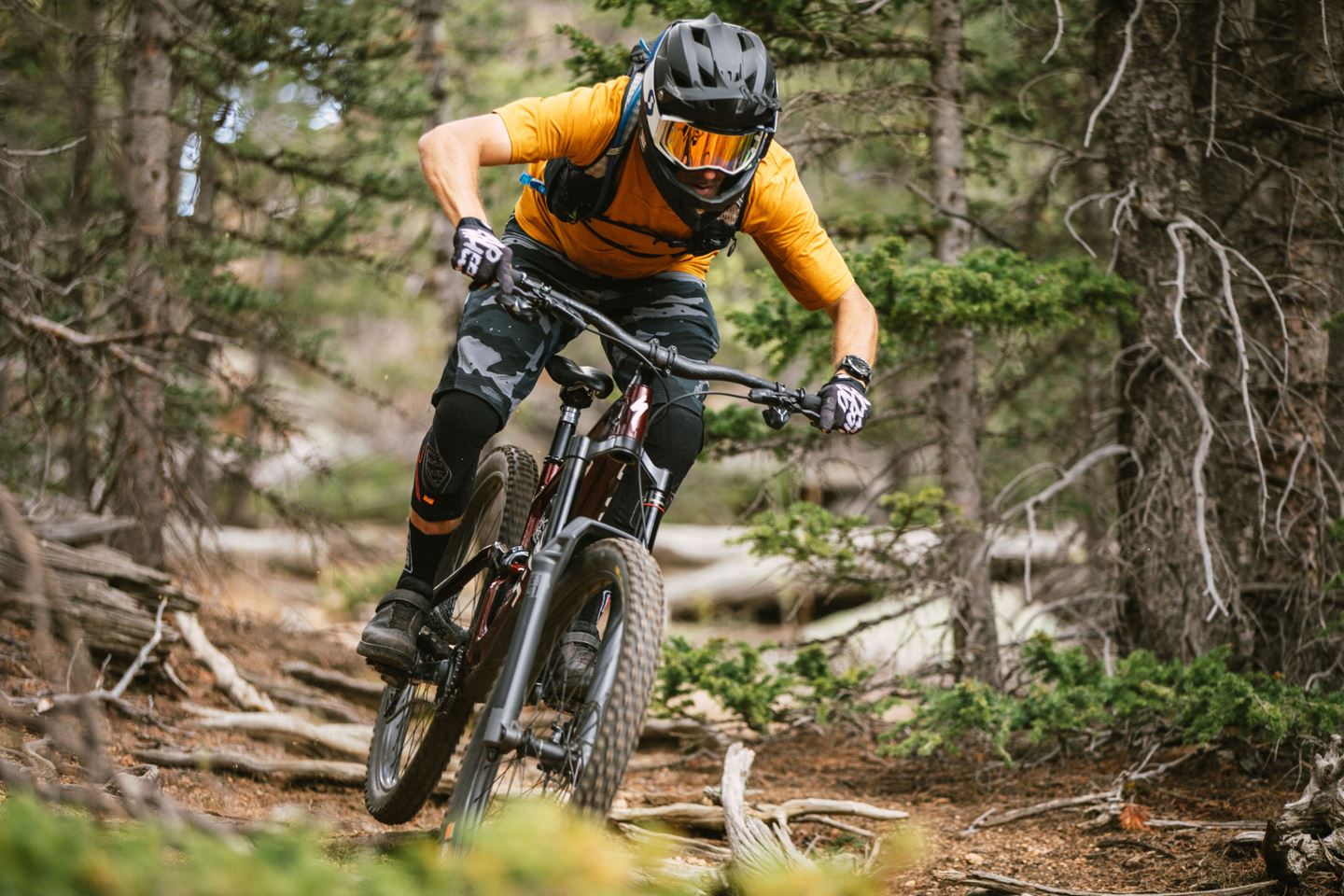 Once the fork has been pushed through its paces under the thumb of our own team, our athletes take testing to the next level. Based on rider feedback, we honed our focus on increasing torsional stiffness.
I think the increased torsional stiffness will be a real eye-opener for most people. It really allows the fork to charge through rough terrain without getting knocked off-line. Plus, the smoothness and suppleness for a big fork is really impressive.

–Jon Cancellier, Product Manager
As testing revealed, increasing the torsional stiffness made a noticeable difference in the performance and how the fork would hold a line with better control. We found the roughest test tracks we could find in Peille, France, and put ZEB through its paces with a team of mechanics swapping out forks, air springs, and settings between each run for the fastest racers in the world.
In the Test Lab, this is how ZEB stacked up to Lyrik*:
Torsional Stiffness = 21.5% Stiffer
Side Bending Stiffness = 7% Stiffer
Fore/Aft Bending Stiffness = 2% Stiffer
*both forks are 29" 180mm travel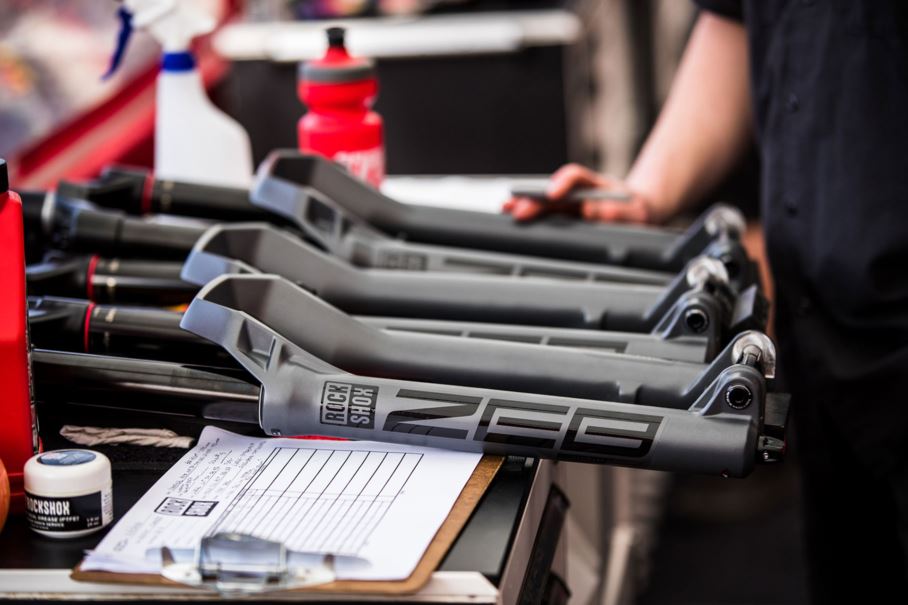 On the racetrack, this is what the reigning 3X EWS World Champion had to say:
Straight away I felt smoother in the gnarlier, rocky straights. Charge into them, let off the brakes, and monster truck through with confidence.

–Sam Hill, Chain Reaction Cycles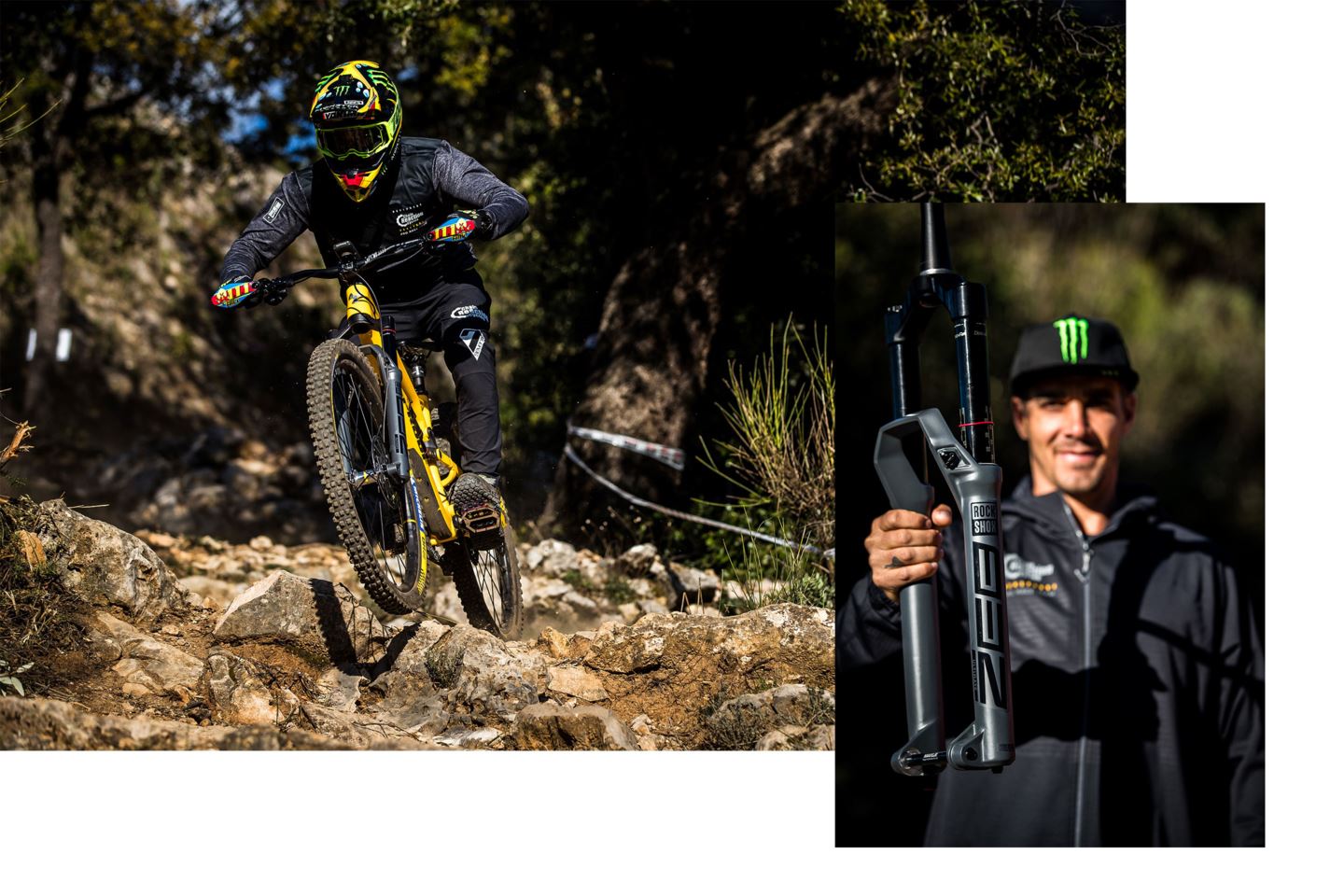 How does this translate to YOU, the rider? Whether you're a top EWS contender or KOM Hunter, no matter the descent, ZEB will plow through rocks gardens and remain buttery smooth for your fastest times.
"I think the new ZEB strikes the balance of a strong, durable, long travel fork that gives riders confidence in descending the rowdiest of trails, but while keeping the weight in the reasonable realm for trail riding and climbing to the top before descending," Watt said. "As soon as I pointed my bike downhill, I immediately noticed the stiffness increase. My bike felt more like a downhill bike and gave me the confidence to charge as hard as I wanted."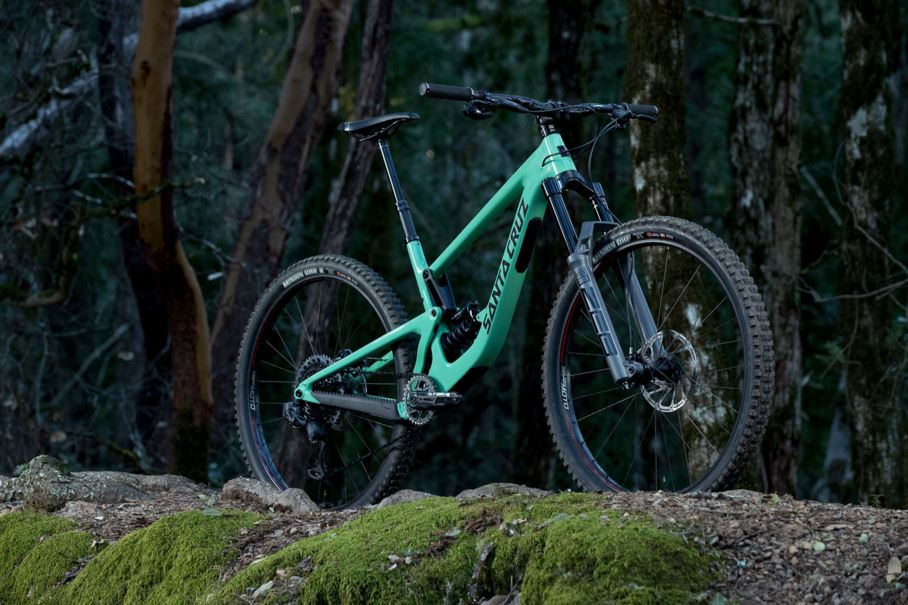 Words by Sarah Rawley. Photos by Joey Schusler, Thomas Woodson, Boris Beyer, and Nic Genovese.