Vallnord, Andorra // XC Round 6 & DH Round 5
Six cross-country and five downhill World Cups down. It's been a heater of season and there's still three more double-headers to go. As we wait with bated breath for Nino to clench his 34th World Cup win, watch Vali's hard work turn into gold, sit on edge as a different Elite Woman breaks away from her XCO pack, and Loris put it all together for that winning run he's been craving, only one thing is for sure: there is not a universal recipe for top-of-the-box success.
Each athlete has their own experiences, strengths, weaknesses, competitors, and themselves to contend with. But at XC Round 6 / DH Round 5 in Vallnord, Andorra, our athletes found the perfect ratio of speed and consistency, a heap of calculated progress, and a dash of luck to find their winning recipe. The result was poppin' corks and enjoying the fruits of their labor before they skipped across the pond to their next race in Snowshoe, USA this weekend where the scales will begin to tip for the Overall.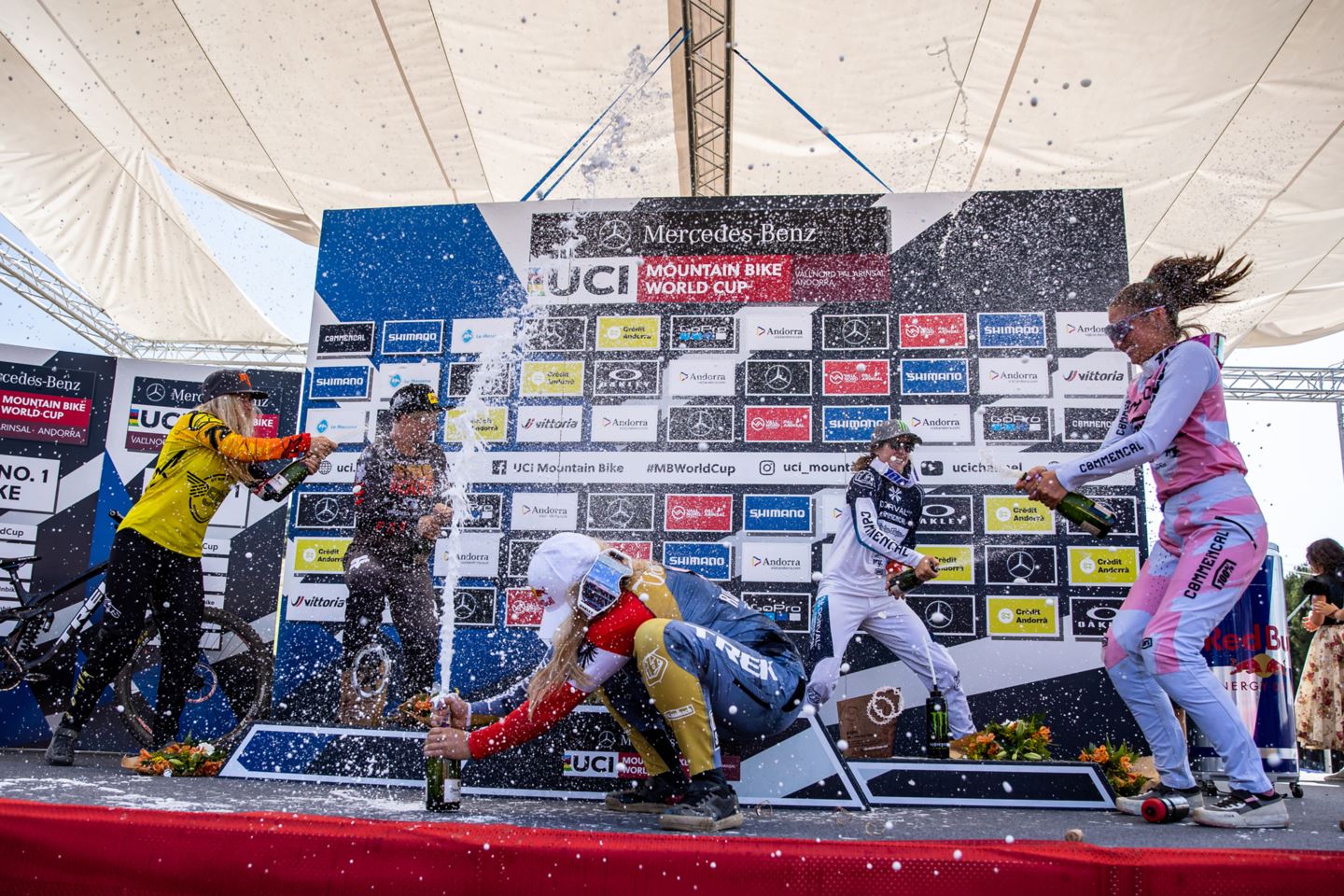 Anne Terpstra // Elite Women XCO // P1
Anne Terpstra (Ghost Factory Racing) is no stranger to the Elite Women's XCC/XCO podium. She is arguably one of the field's most consistent riders, clocking in six podiums this season alone and currently sitting in second place in the Overall. In 2019, Anne won her first World Cup ever in Vallnord, Andorra, breaking away from Jolanda Neff in the final lap. Whether it's the high altitude, a dry, dusty and technical track, or the build-up from the season, Anne's winning formula in Andorra was on repeat—this time with a stunning 60-second lead. Taking the charge in the first lap of the XCO, Anne never looked back.
"It's almost 2000 meters here, so you have to be aware of how that can influence your race. But at the same time, I was confident that if I could pace myself well that I would do some steady laps, and I would be able to keep it up until the end."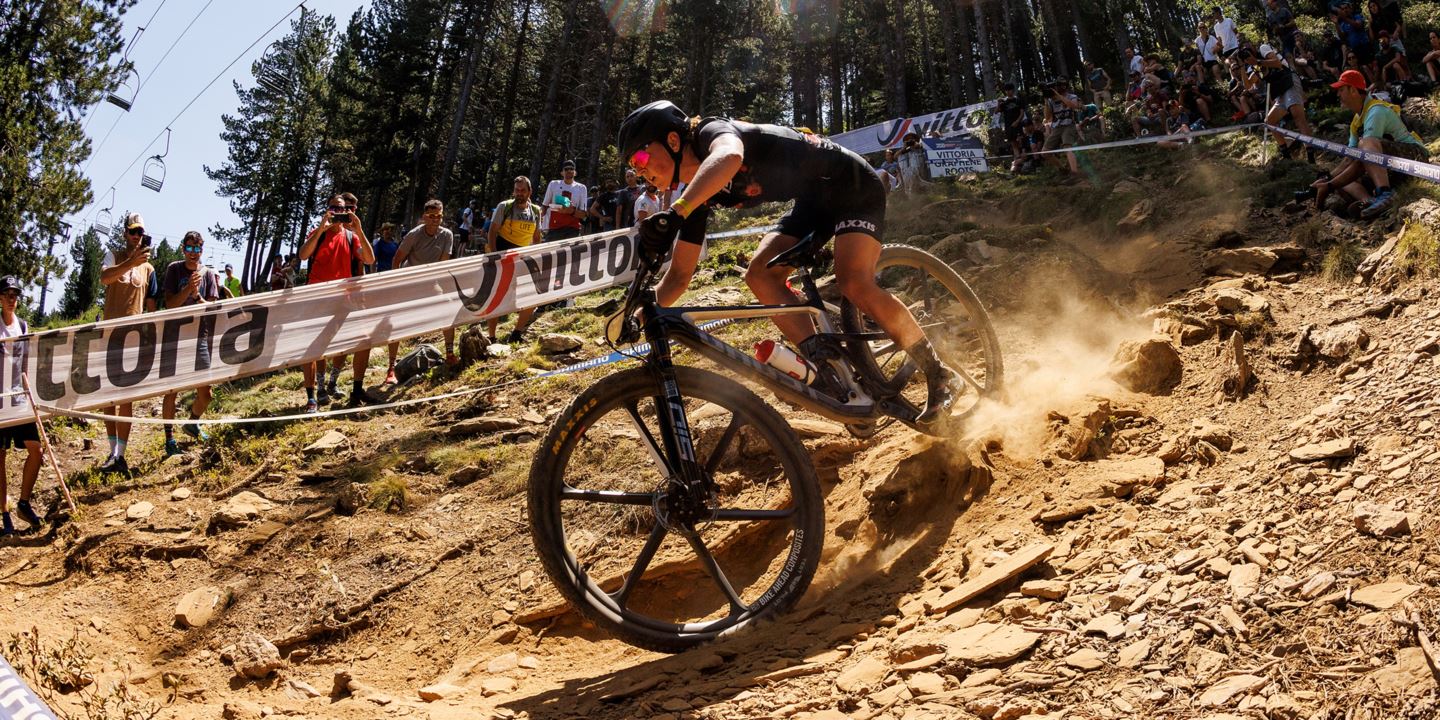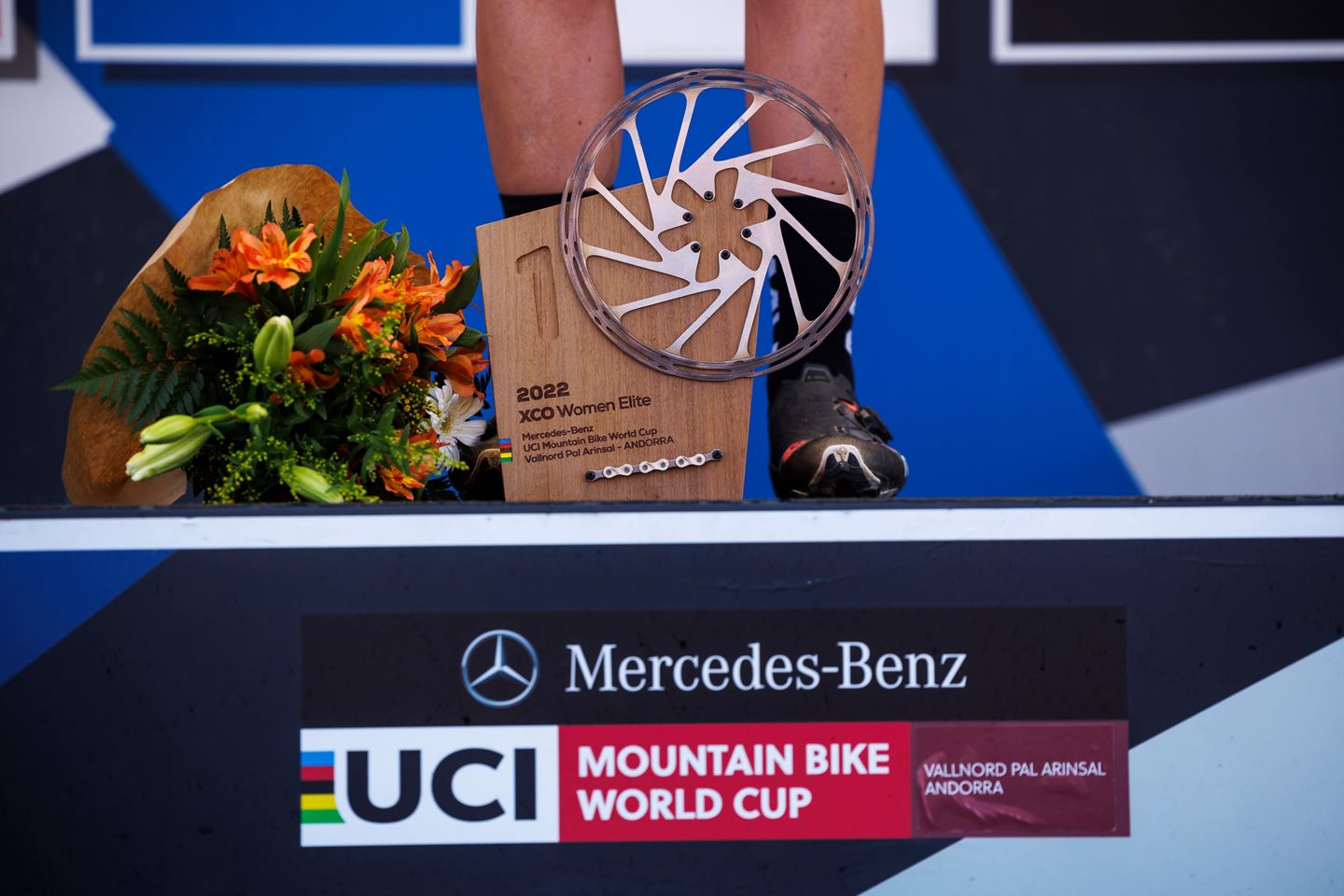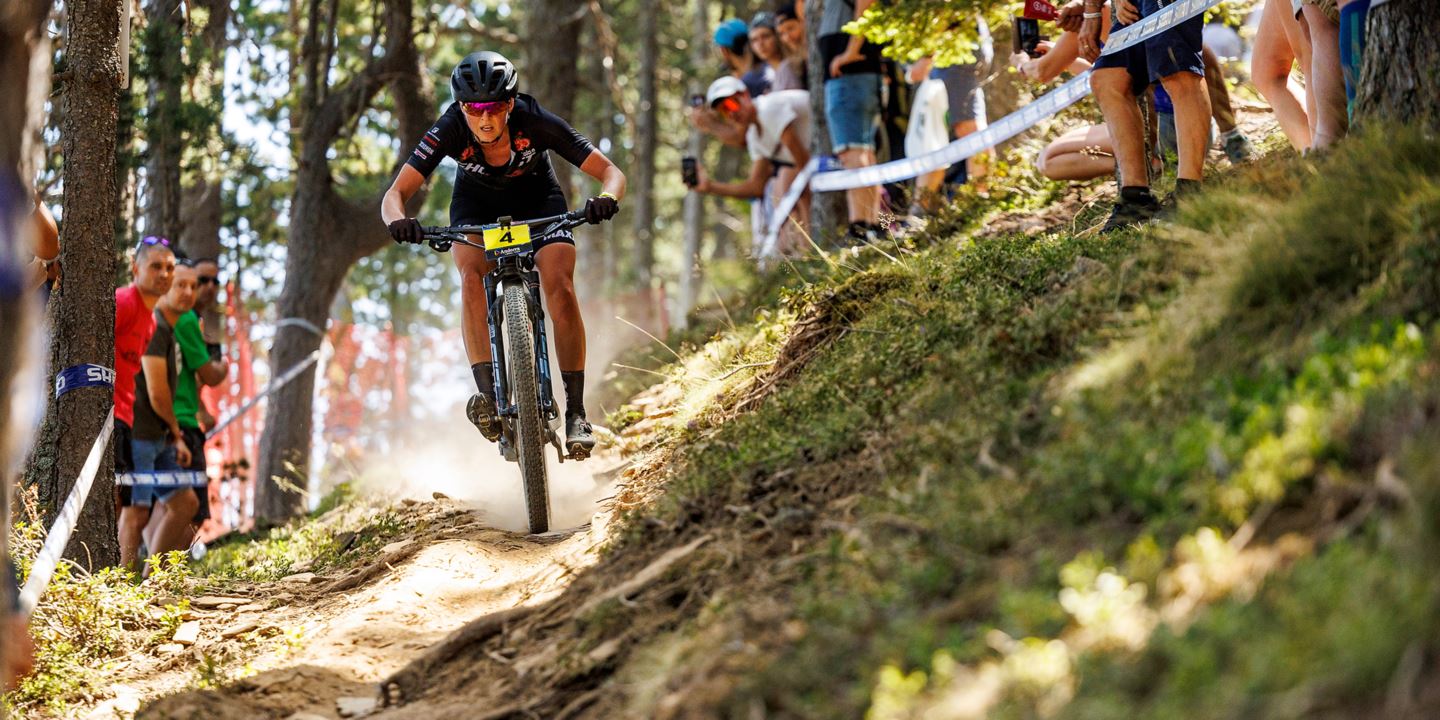 I was confident that if I could pace myself well that I would do some steady laps, and I would be able to keep it up until the end.

–Anne Terpstra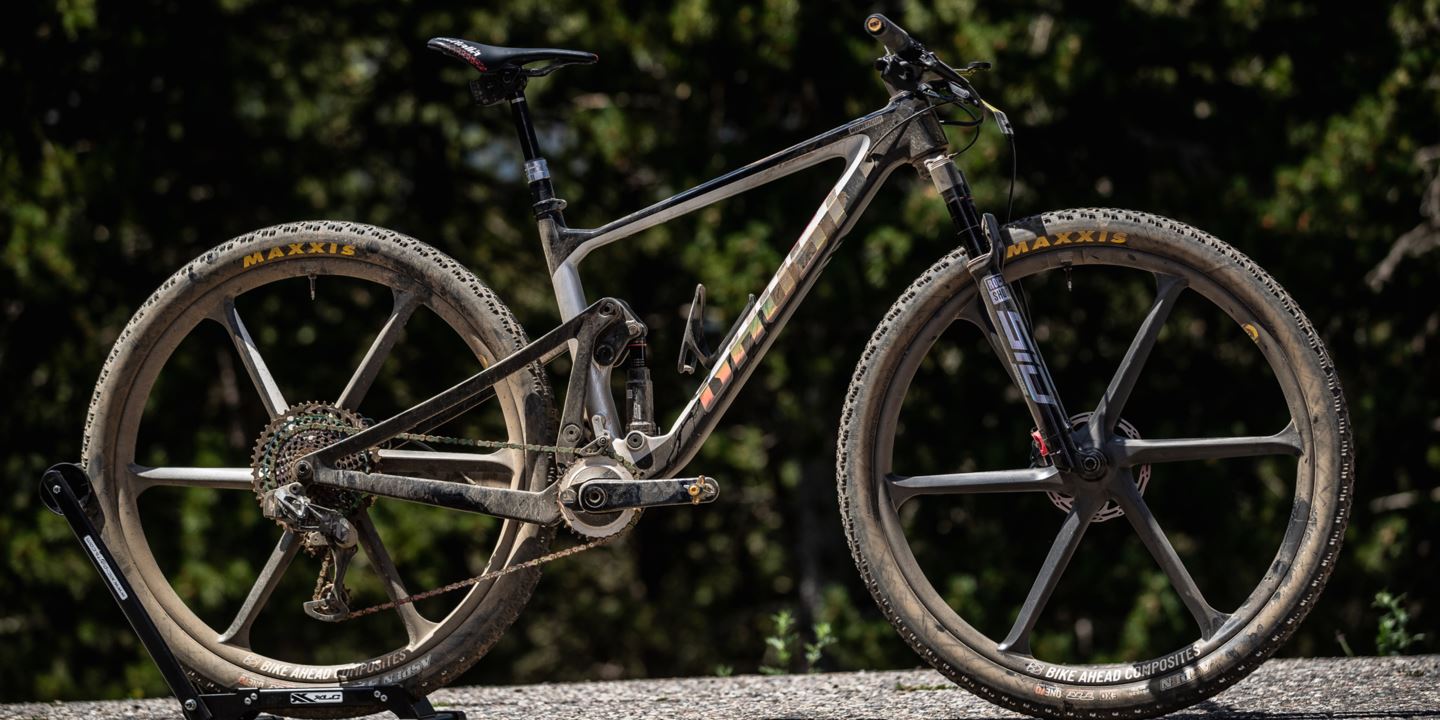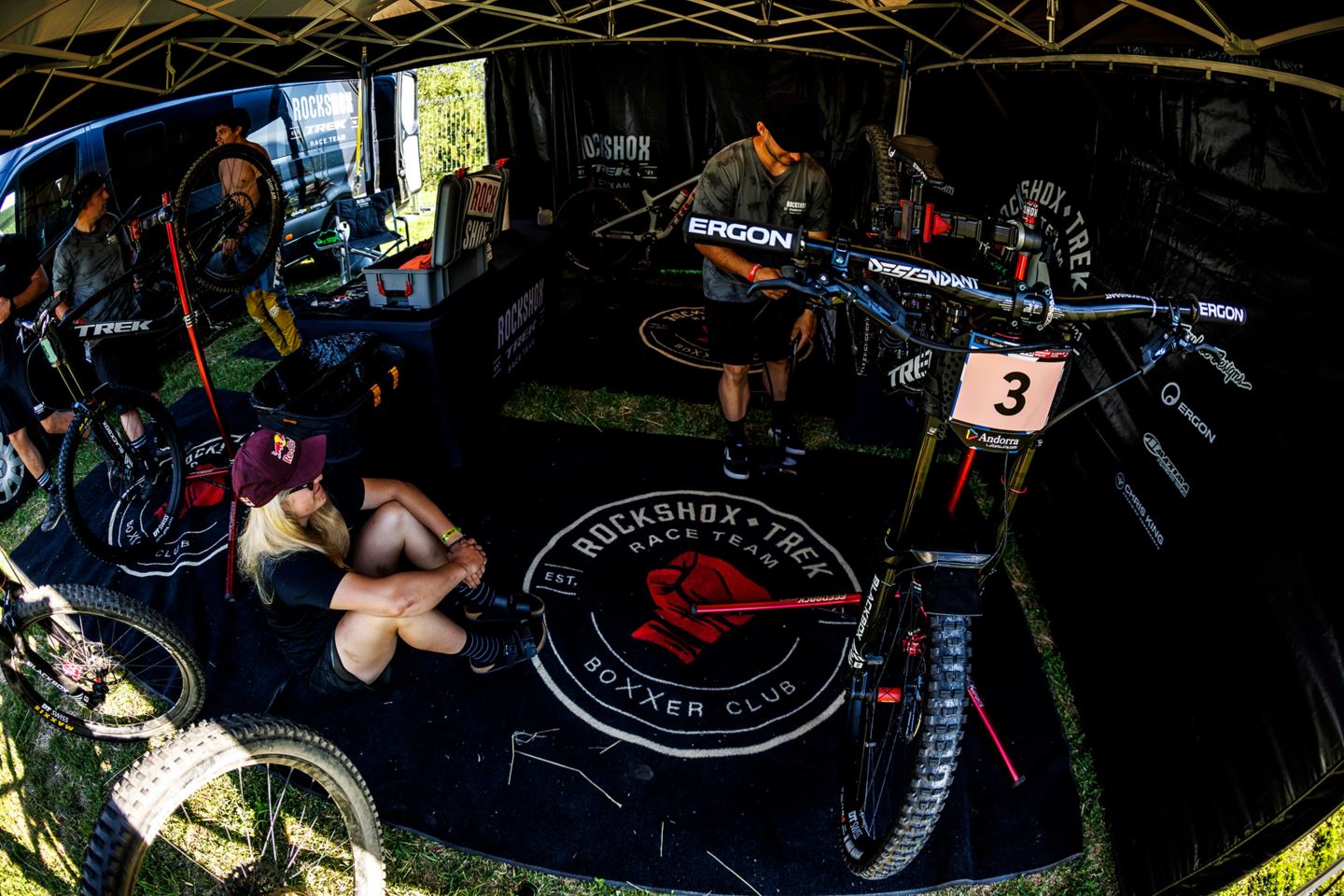 Vali Höll // Elite Women DH // P1
Entering her second season in Elite Women, Vali Höll (RockShox Trek Race Team) carried the weight of two World Cup wins and the 2021 UCI Downhill World Cup Overall title on her shoulders. The determination, speed, and drive are all there. But the lack of consistency in her race runs has been hard to swallow— a 4th, two 5th, and a 6th place have accumulated to third in the Overall.
Going into Vallnord, Vali was seeking one thing. "Every run is perfect until I do my race runs. I just want to get that one clean run, stay on my bike, be happy with my race, and not have any mistakes, which costs me a few spots on the podium. I learn to take the positive out of every race weekend— I'm training, I'm healthy, I'm not injured. I just try every week again and again until it works out."
After placing fourth in Qualifications, Vali was on a similar track to her season. "I was like, 'I'm just going to try one more time.'" Come race morning, Vali put finally put down the fast and smooth race run she was looking for.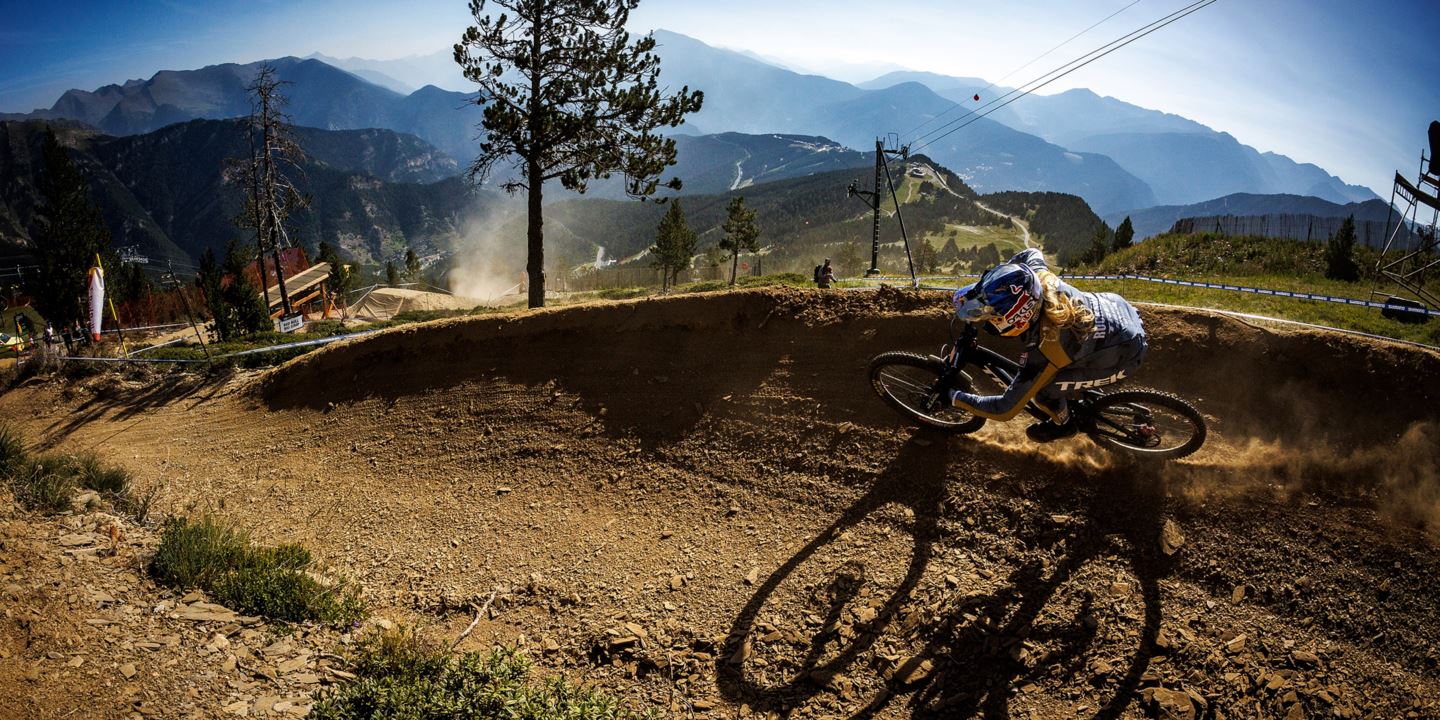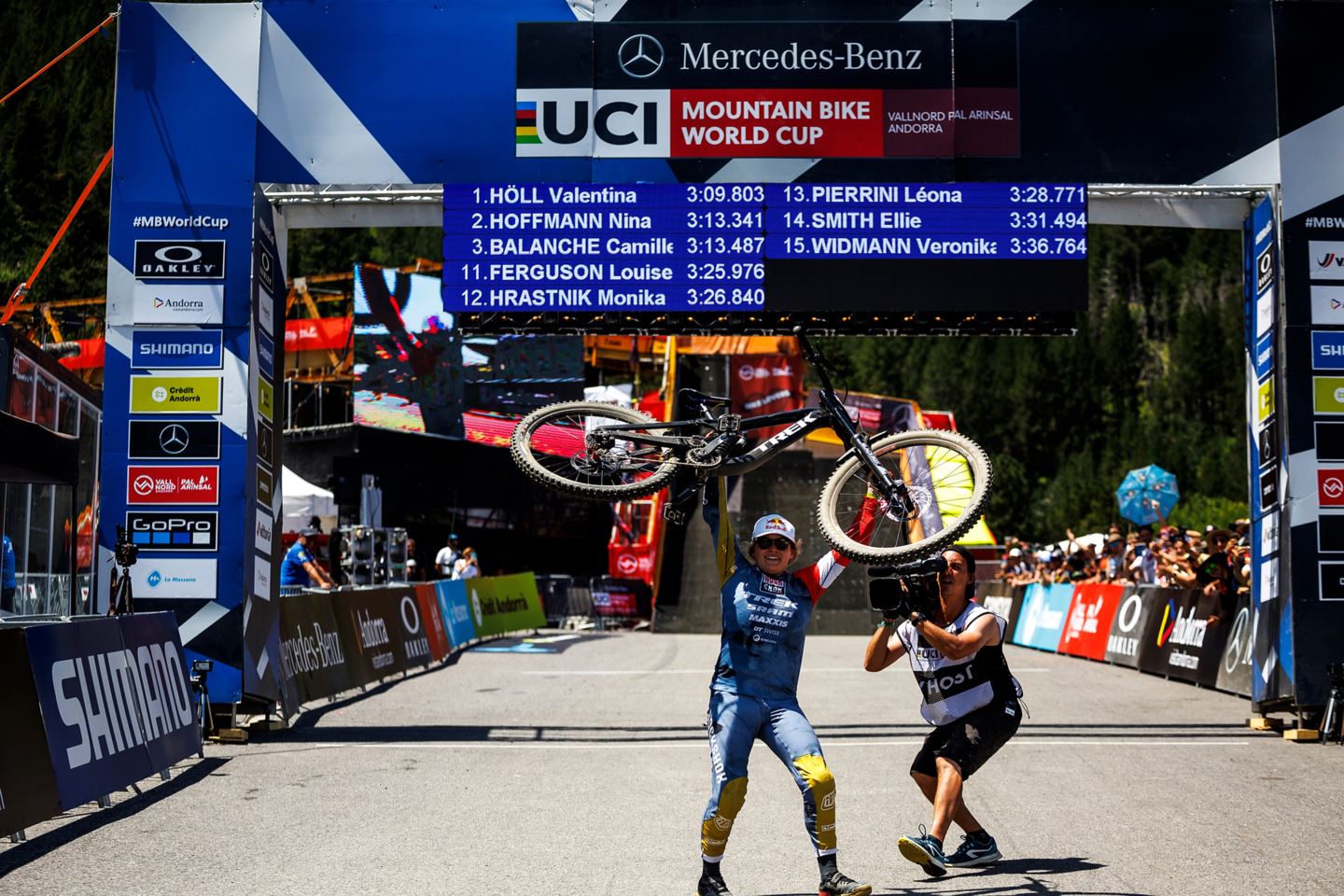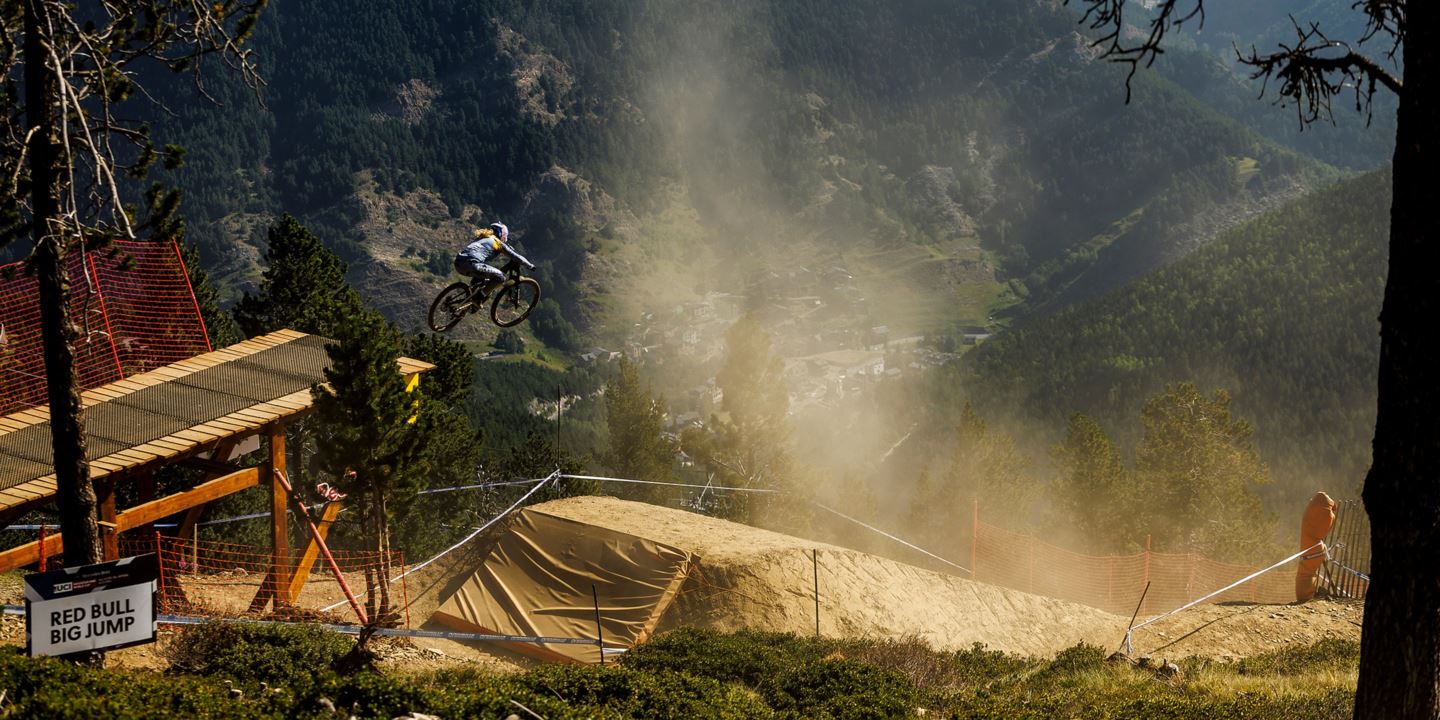 I rode super smart, pedaled where I had to, pushed where I had to, and took it cautious in the sections where I didn't feel 100 percent.

–Vali Höll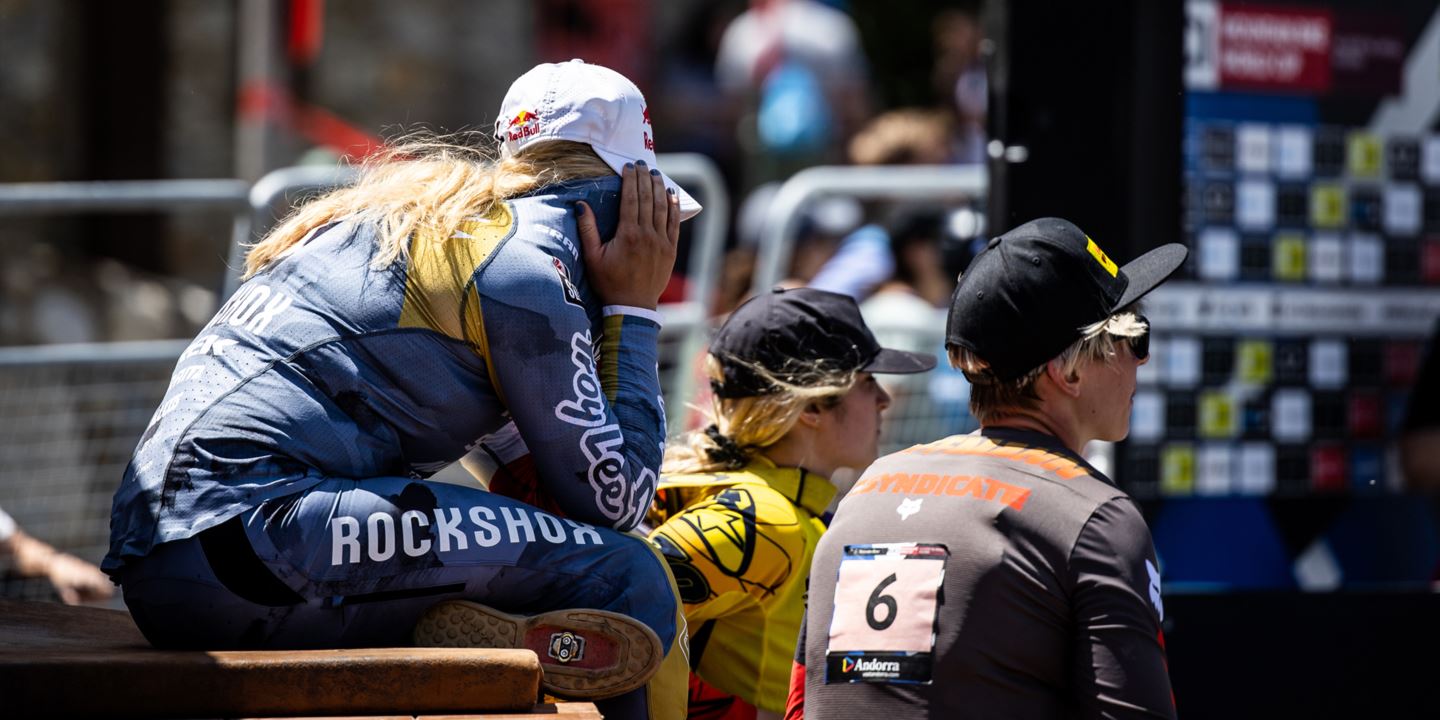 Waiting in the hot seat for three more women to come down, it could be anything from another 4th place to breaking the mold of her season. The Overall Leader, Camile Balanche crossed the finish line, 3.5 seconds behind Vali's time. The crowd erupted. Vali stood up in victory.
"I'm so relieved. It was such a struggle at the beginning of the season, and I didn't know what was going on. As soon as I don't crash, it can be a really good run, and I can be up there with the Top 3 – that's the goal for the rest of the season."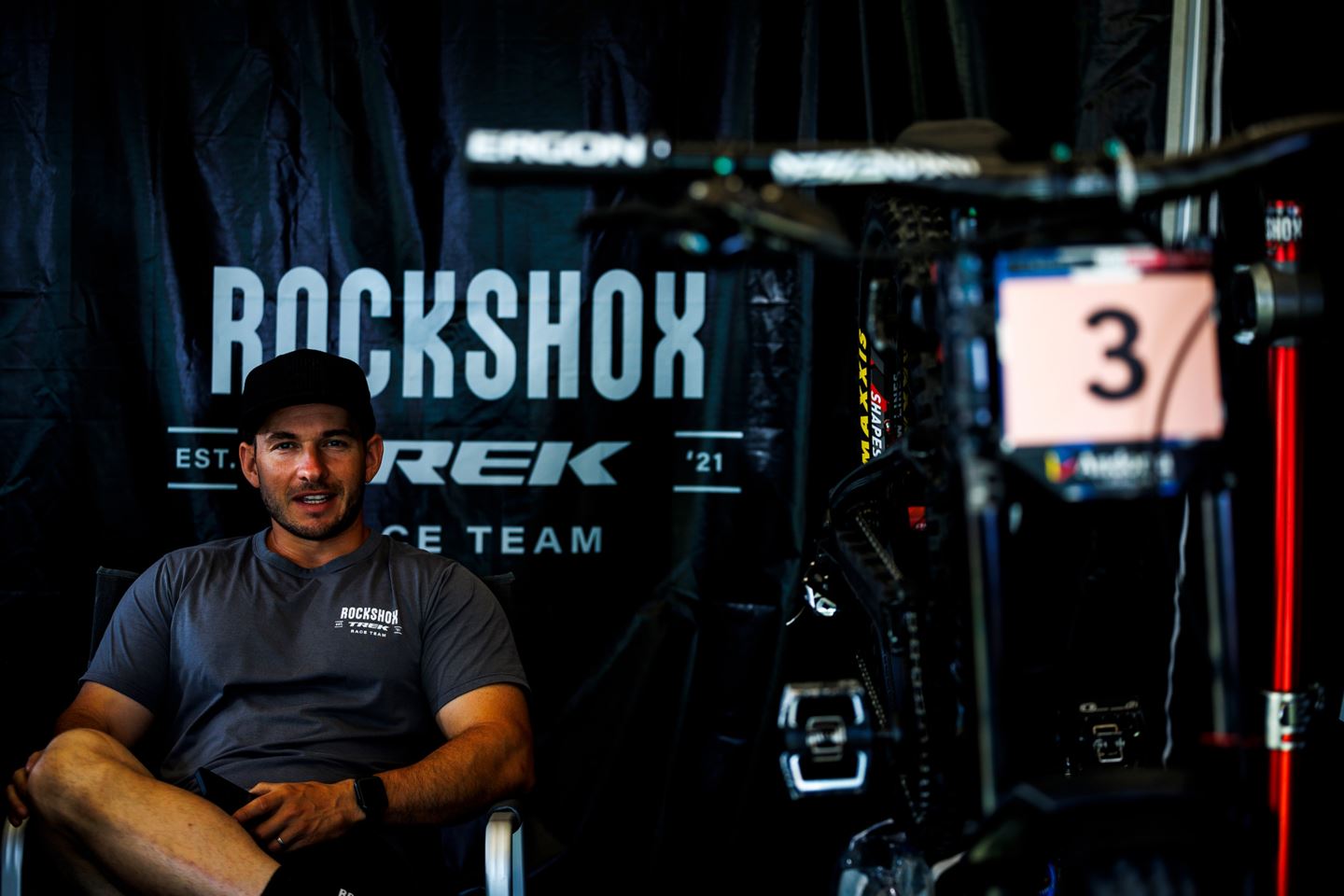 Vali's longtime mechanic and mentor, Mat Gallean takes the utmost care to ensure that her Trek Session stays in pristine condition. Run after run, her Code RSC Brakes and 200mm HS2 Rotors keep Vali in control while she throws power via an X01 DH Drivetrain with a 34T Chainring. Gallean shares Vali's suspension settings, noting they have remained consistent throughout the season on her BlackBox fork and Super Deluxe Coil Ultimate.
BlackBox Front Suspension
Air Pressure: 150 PSI
Rebound: 13 from Closed
LSC: 4 clicks from Closed
HSC: 3 clicks from Closed
Super Deluxe Coil Ultimate
Air Pressure: 450 LB
Rebound: 8 from Closed
LSC: 1 click from Closed
HSC: 1 click from Closed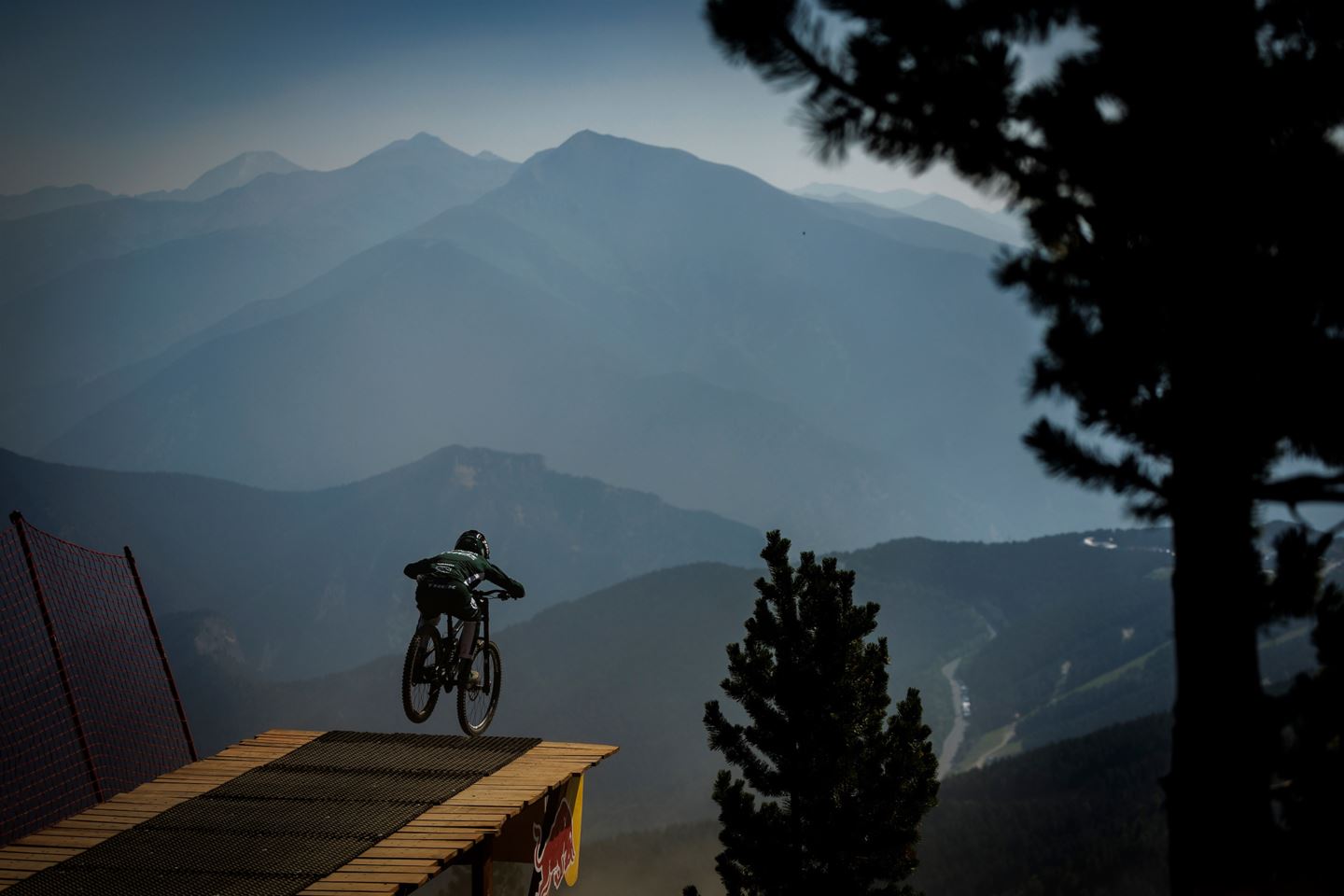 Loris Vergier // Elite Men DH // P1
Loris Vergier (Trek Factory Racing) has been scraping at the edges of the podium all season. The margins in the Elite Men's Downhill field are some of the slimmest out there, with a full podium that can come down to less than a second. Loris is known for being one of the most calculated racers on the circuit. This is no one who is tinkering more with their suspension, dissecting the course, and spending more time discussing these nuances with their mechanic than Loris.
The best result that Loris posted this season was 6th place at Round 2 in Fort William and 3rd place in Qualifications at Round 4 in Lenzerheide. What changed in less than week for Loris to qualify in 1st place, followed up by winning his first World Cup of 2022
Confidence.
"I feel confident on short and fast tracks, where you must be on your toes and push it. You must be precise and keep the line. It feels good to be back on the top of the box. The first two races I felt like I had the pace to start winning races. But it's always nice to know you have the pace and the confidence to win."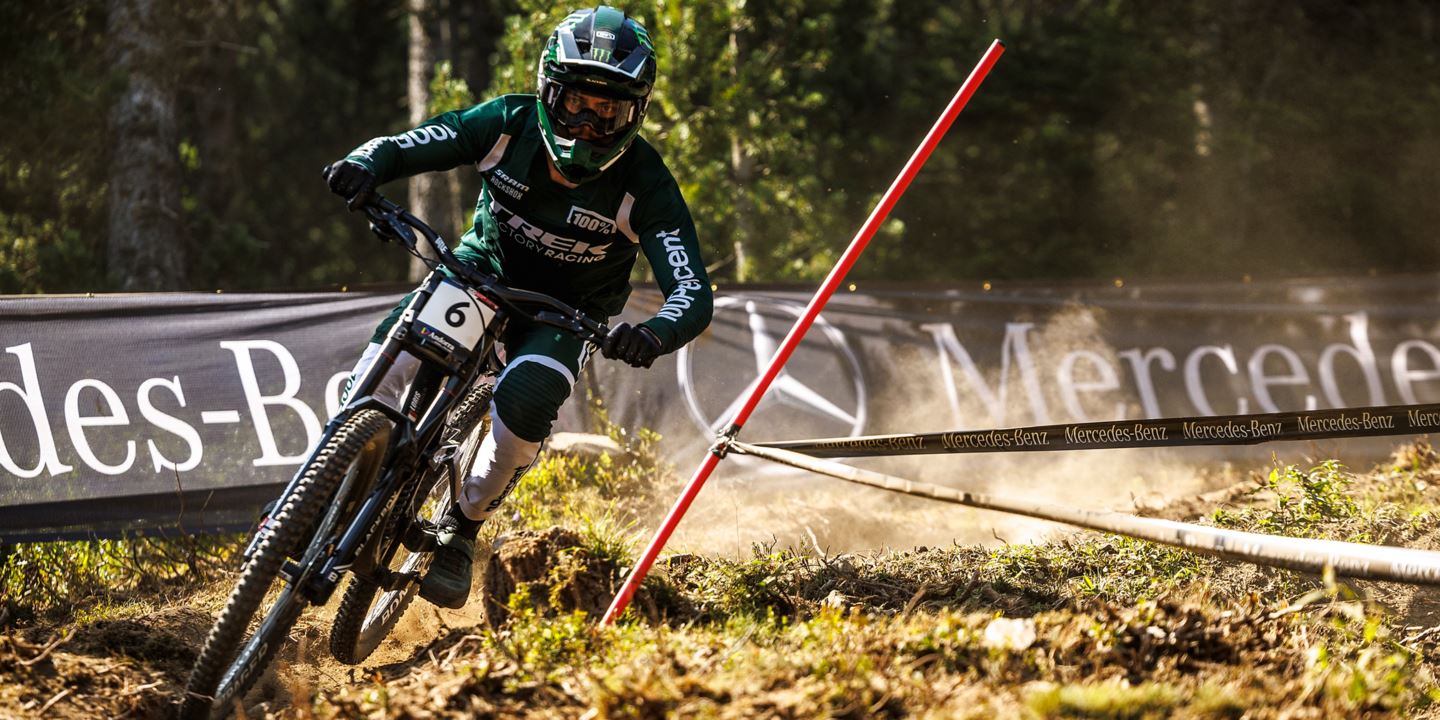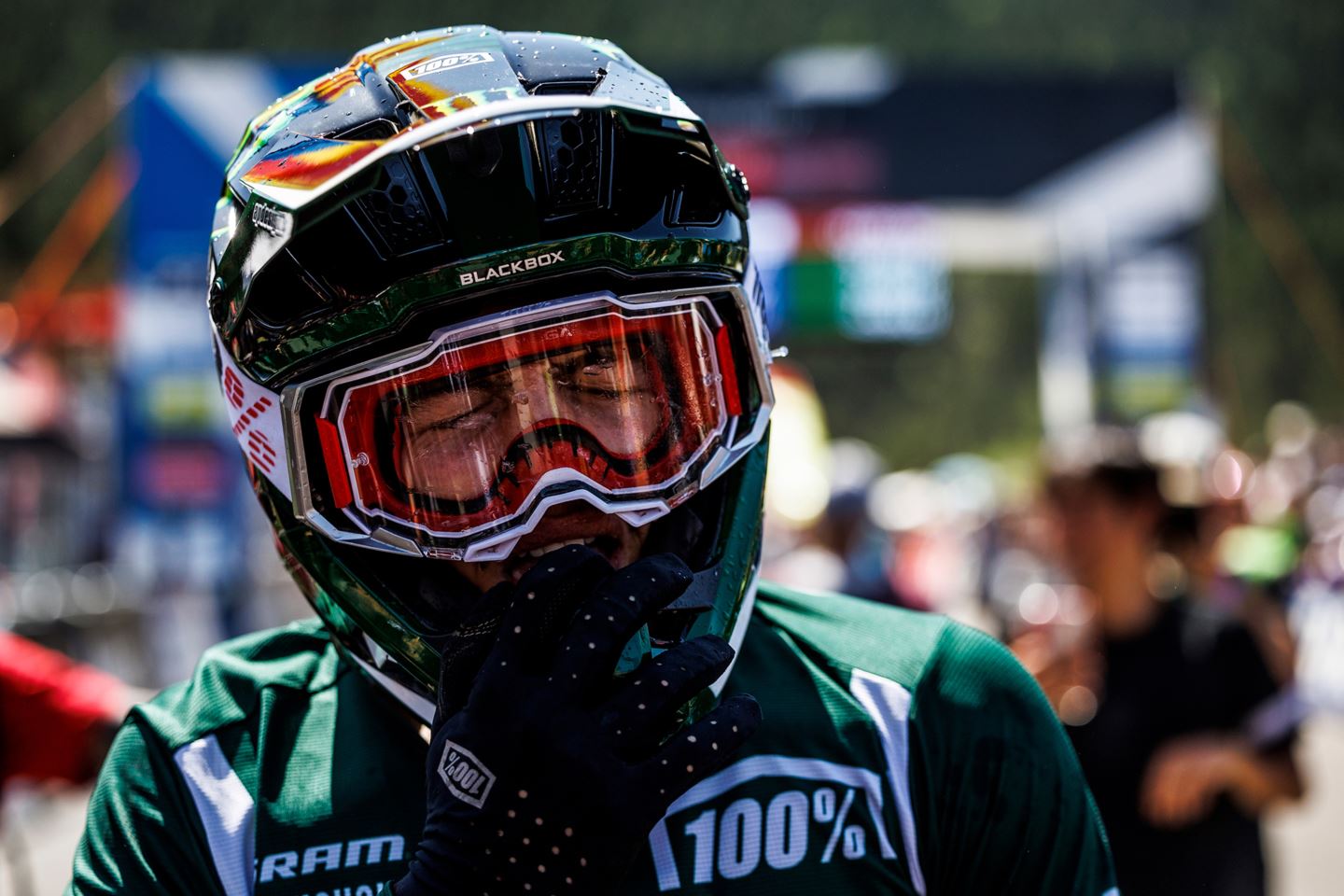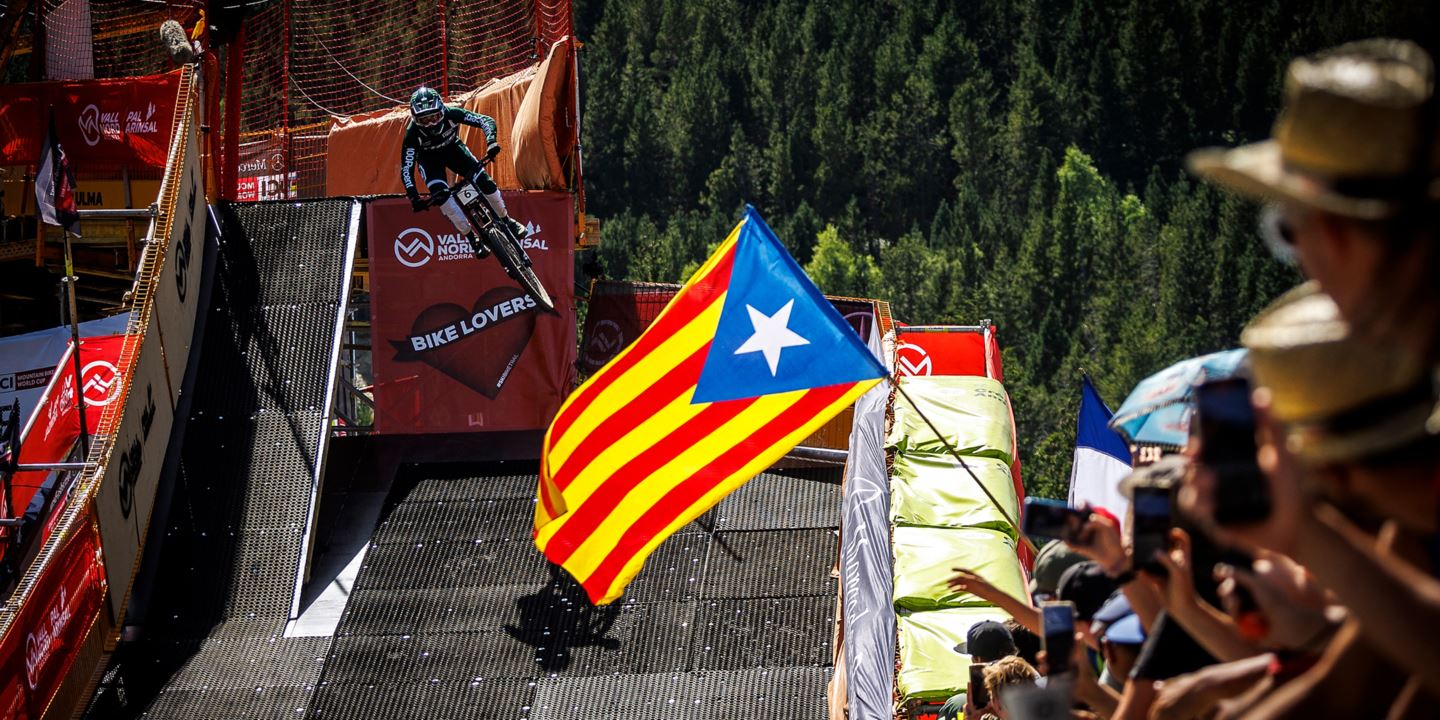 When you build a good weekend, it starts on day one. You keep pushing every day until race day, building speed, and having fun. That is a good build up for a race run.

–Loris Vergier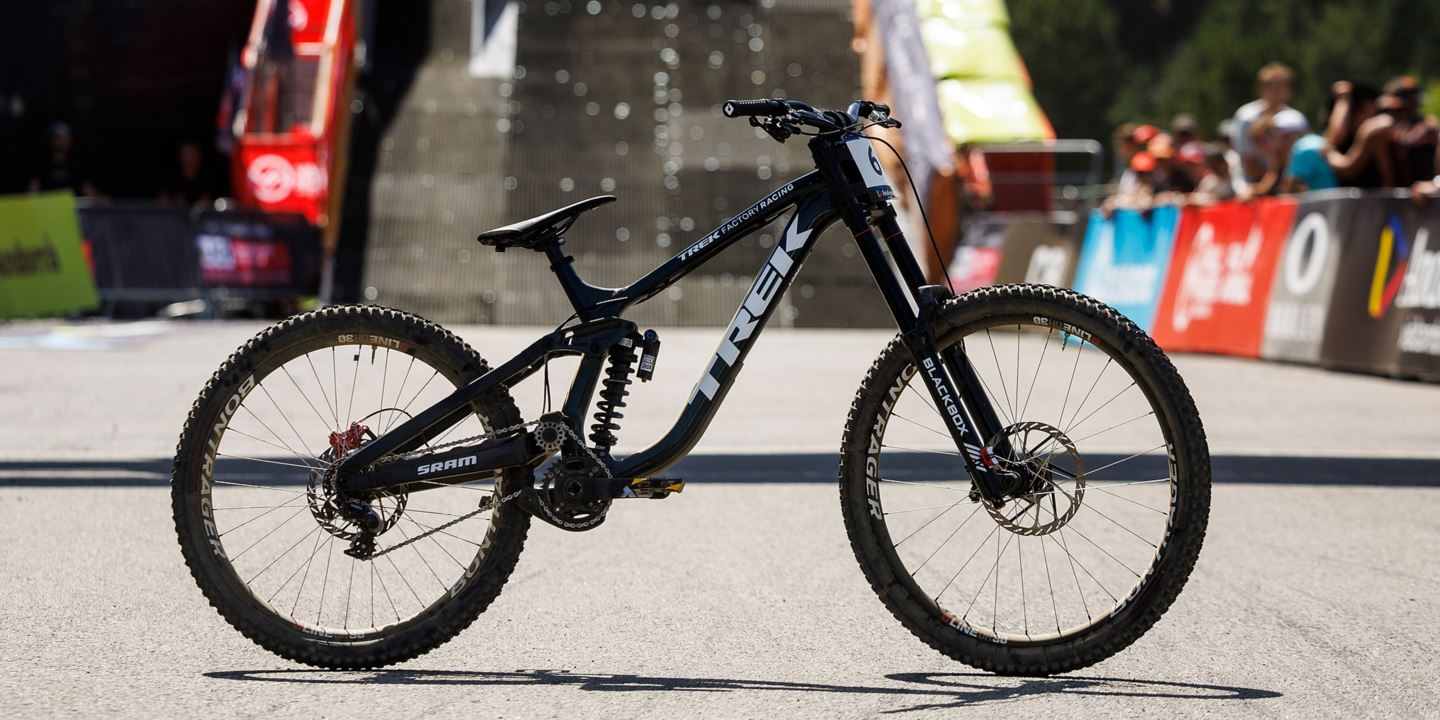 When asked about his winning setup in Vallnord, Loris gave us that coy smile. Nobody, and we mean nobody, knows those numbers besides Loris, his trusted mechanic—Pierre Alexandre, and Danny Portman—BlackBox Suspension Technician.
BlackBox Front Suspension
Confidential
Super Deluxe Coil Ultimate
Confidential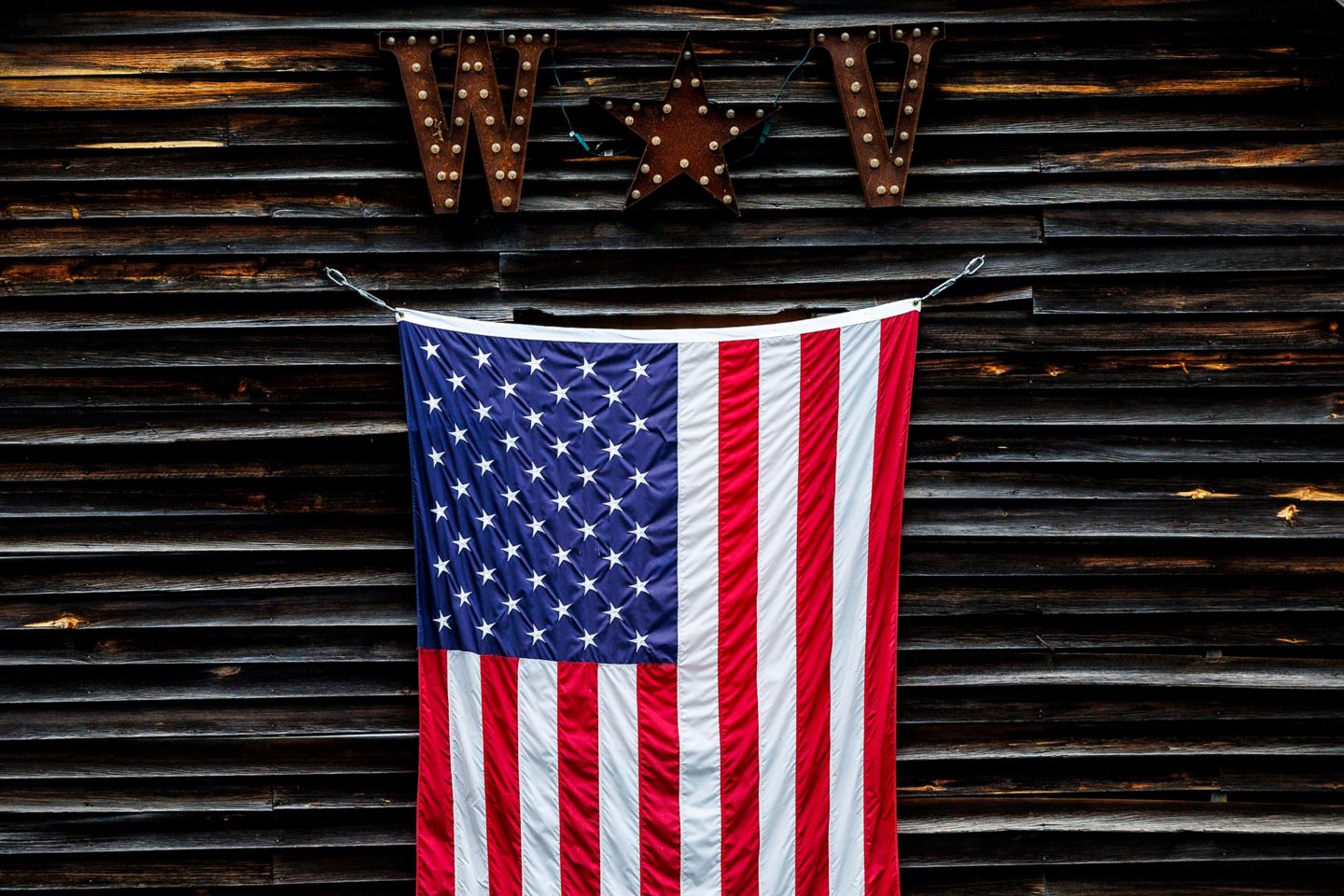 Snowshoe, West Virginia // XC Round 7 & DH Round 6
While every athlete's recipe for success is a little different, there is one ingredient in common: whether that's building momentum throughout the season, finding trust in the body and bike, and feeling at home on a certain track, it all boils down to confidence. As the spectator, we often find ourselves guessing at what it takes to race at the highest level, on the most challenging courses, against the toughest humans. We may never know the exact recipe to win a World Cup, but whatever it is keeps our athletes coming back for more. With the tables turned on time zones, athletes are hungrier than ever to race in Snowshoe.
Tune into @rockshox and @srammtb for exclusive coverage of our athletes in Snowshoe this week and Red Bull TV for live coverage all weekend long.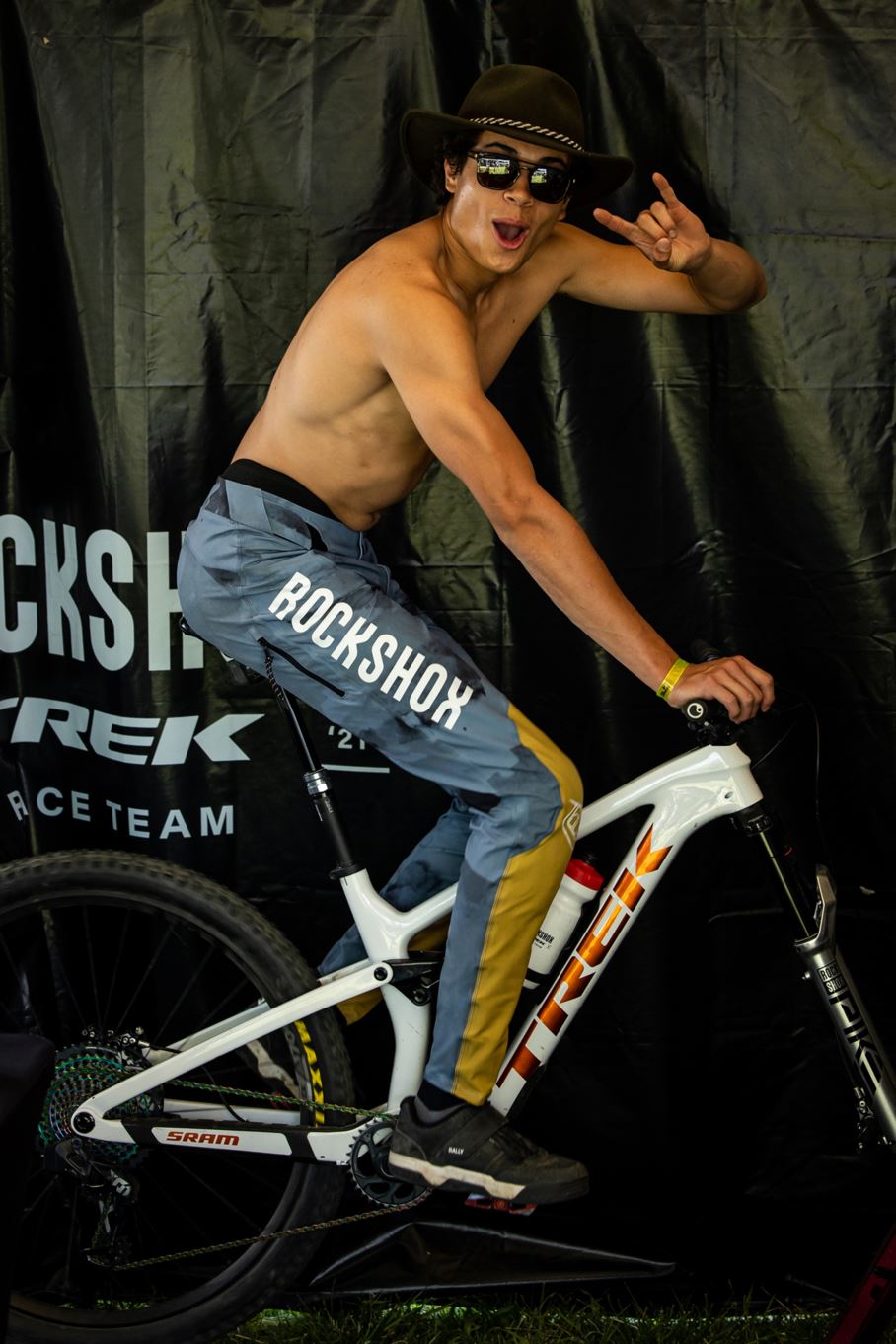 It was an amazing weekend riding in Andorra. I am happy to have my first podium on the World Cup circuit. It makes me hungry for more and to keep working at it.

–Tegan Cruz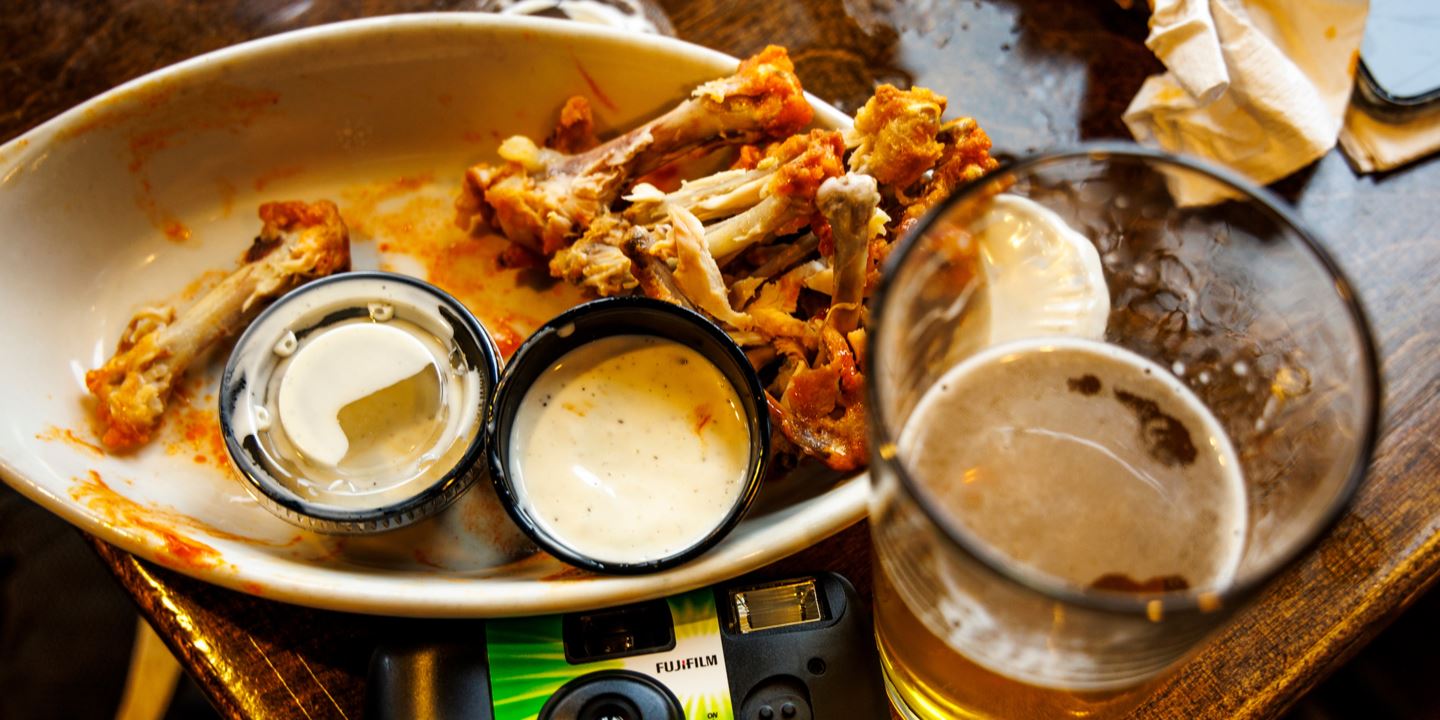 Photos by Sven Martin. Words by Sarah Rawley.