Located in the depths of southern England, the South Downs are a range of chalk based hills which together form a 160km trail route, the South Downs Way (SDW). The South Downs hills are well-known for providing unforgiving and relentless climbs, "undulating" is the word here. Together as a long-distance route, the SDW has become a bucket-list item for UK mountain bikers. Having recently located to the south, riding some or all of the SDW has definitely been on my bucket list ever since.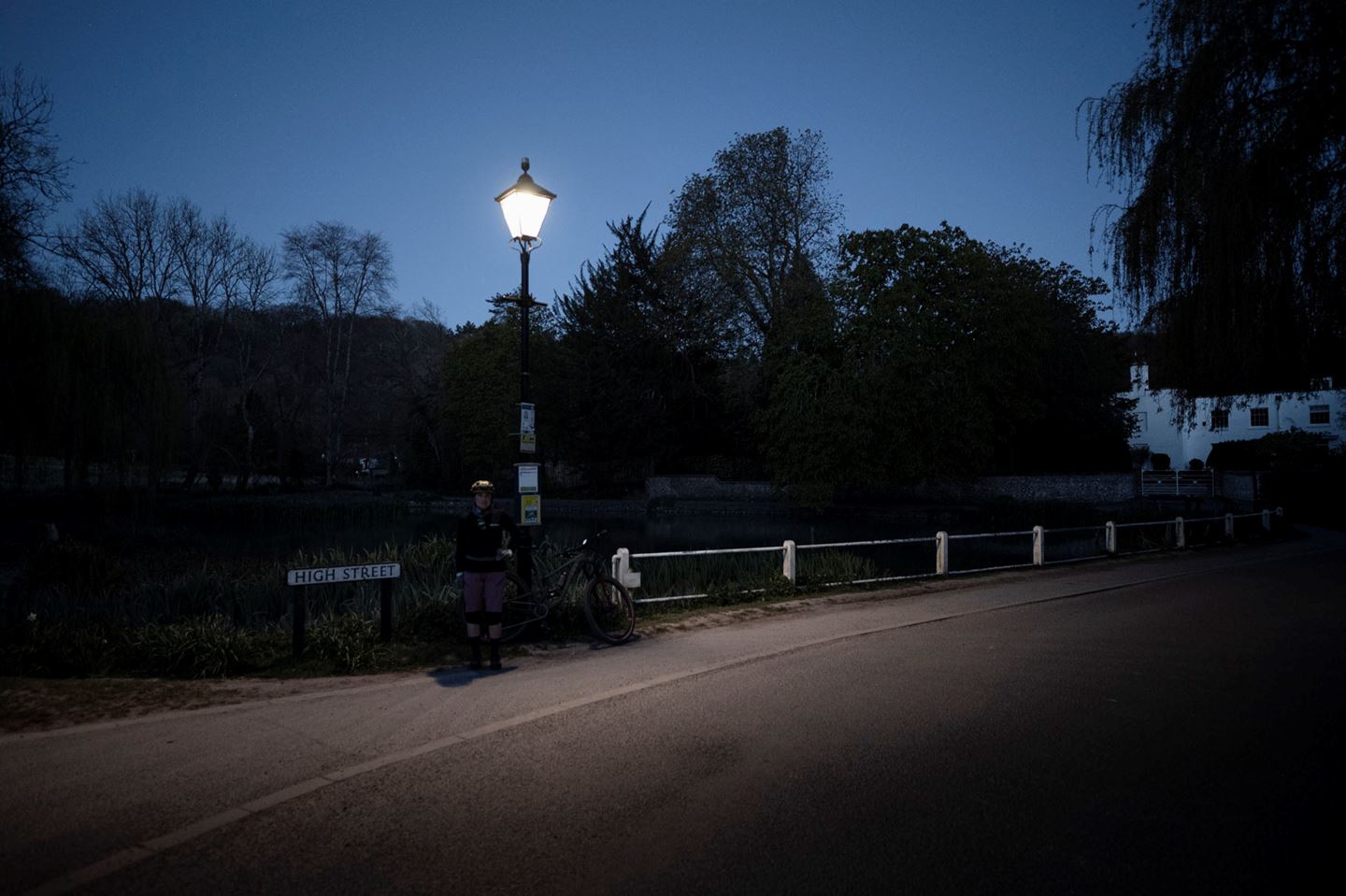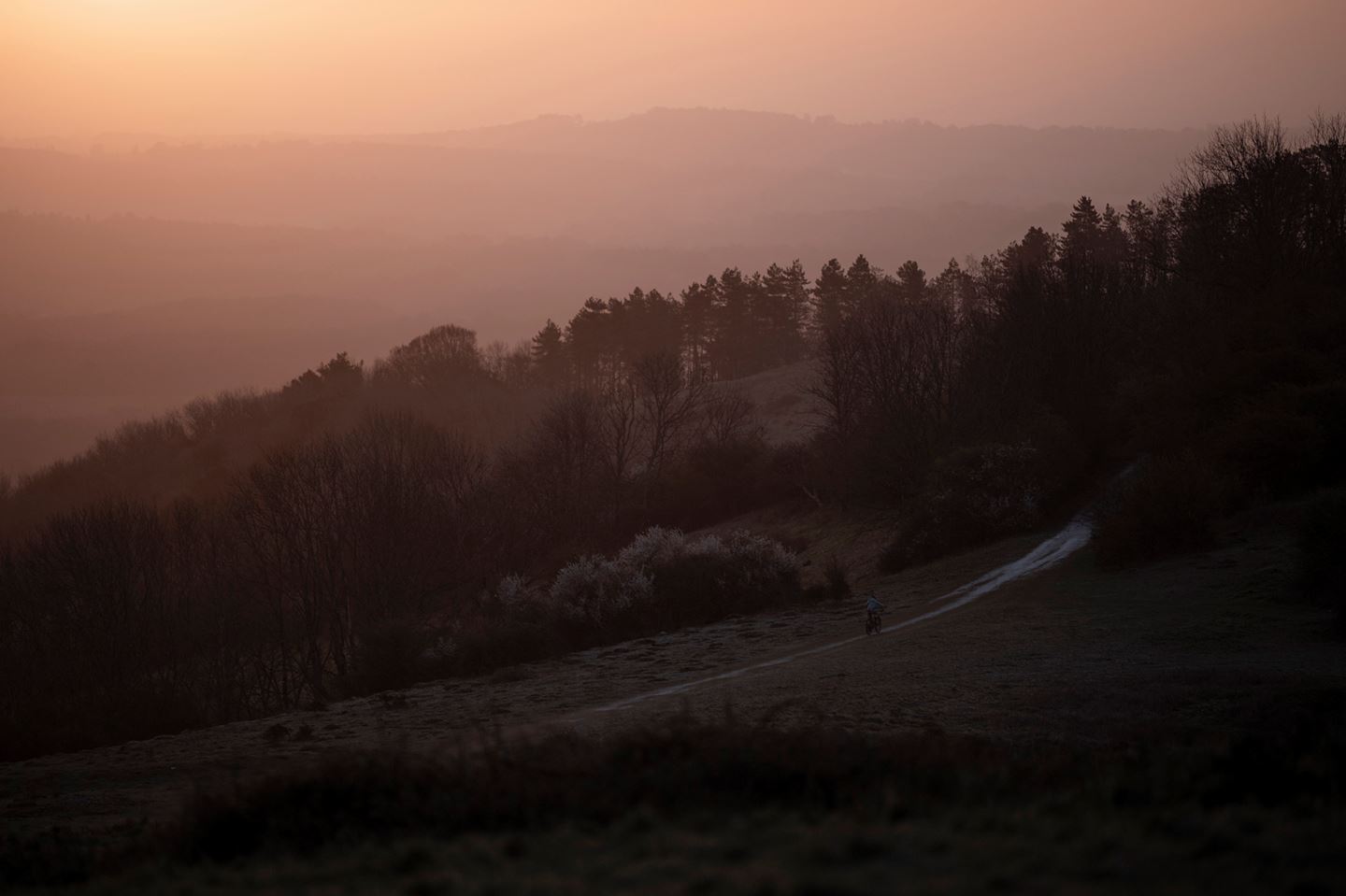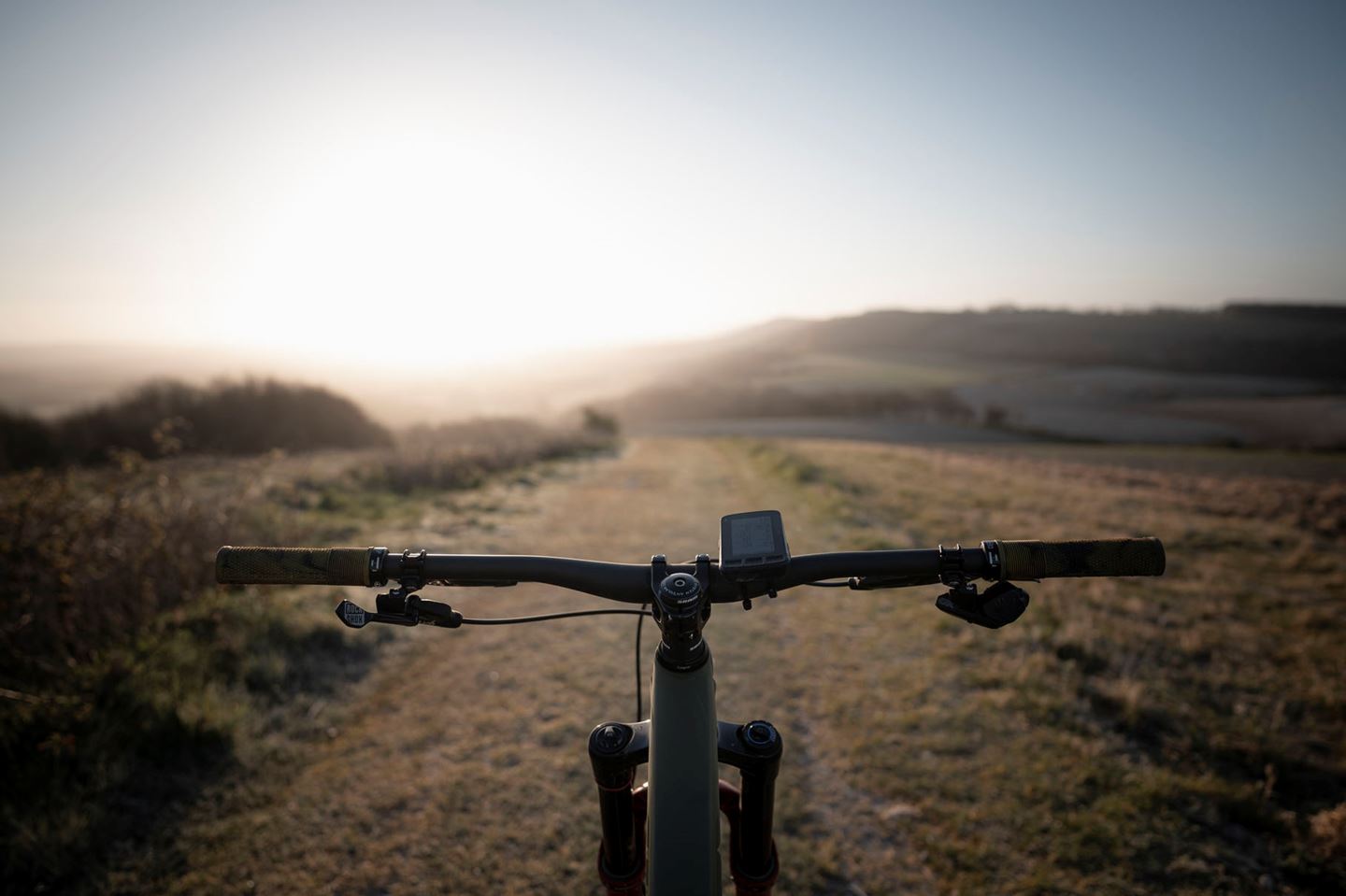 If the last year taught me anything, its that rides don't always need to be the longest or the hardest to be awesome adventures, mini-adventures closer to home can be just as fun. During the pandemic we'd used the train network to make other rides a little more interesting. Riding the SDW was another opportunity to do the same.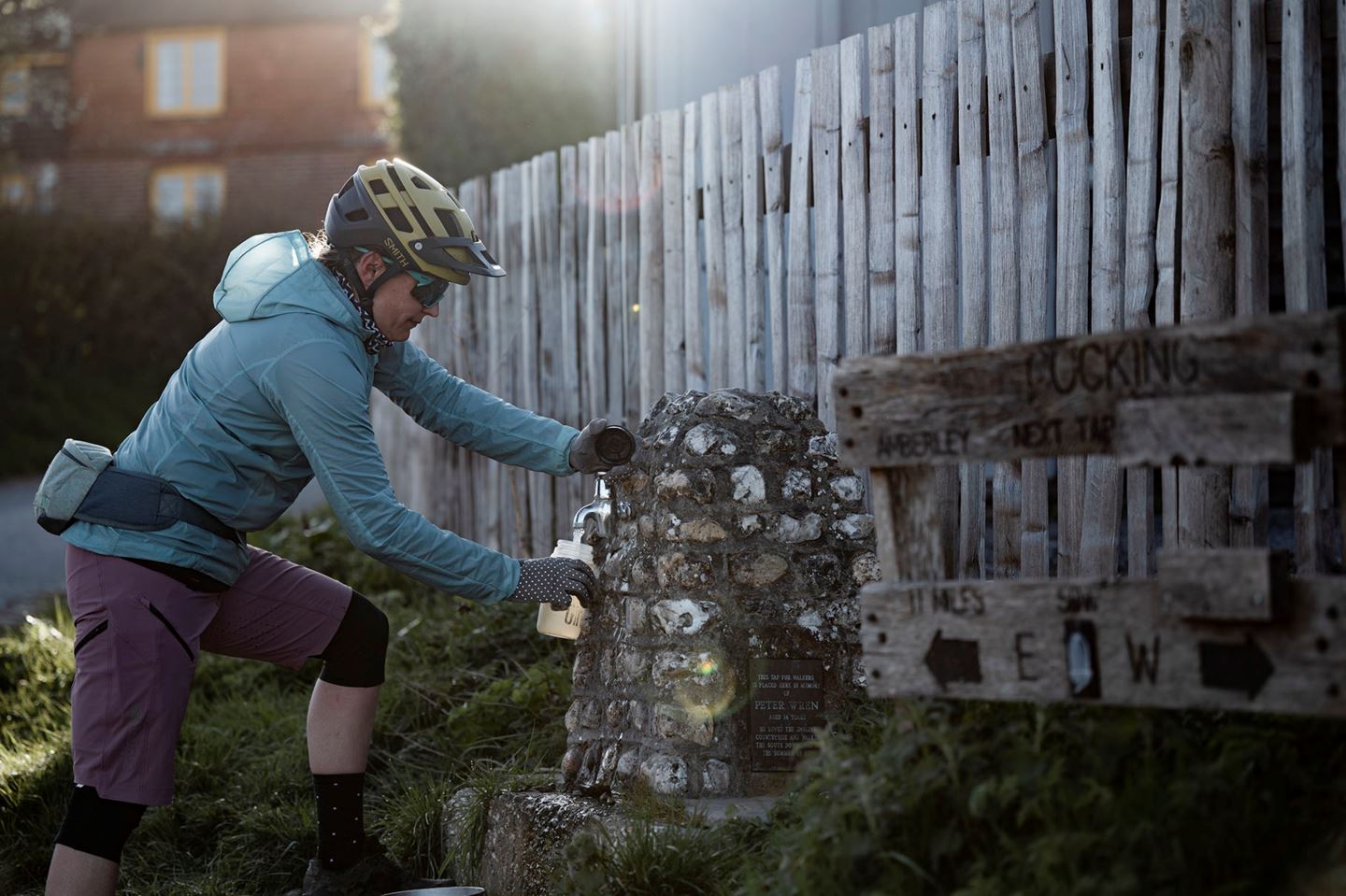 The mini-adventure idea was to pick up the route at the closest point to us, ride the SDW ridges and hop off route at the coast at Shoreham-by-Sea, refuel then jump on the train back home. Now if you have ever ridden chalky trails in the wet you will understand why this route is way more preferable to ride in the dry! Think riding on ice and mud-clogging wheels! I've always been drawn to sunrise dawn raids. There is something a little magical about sneaking around unloading in the dark, almost something a little mischievous about it. Spring time in the UK offers the perfect combination of factors for a dawn raid. Sunrise is early enough for others not be around, but not so early that the early alarm deprives you of too much sleep. With the sun-rise-mini-train-adventure idea firmly planted we sat weather watching for a few weeks, waiting for the rain to hold off and trails to dry-out.
The BBC promised us a sunrise with sunny dry calm conditions. We were in. The 4am alarm went off. From that moment we were in a race against time to get to the top of the Downs for sunrise. With adrenaline pumping, we set off from the sleepy village of Buriton and tried to find that fine line between pedalling hard to win the race against the clock and sweating too much so you'd feel the cold quickly on the exposed ridge.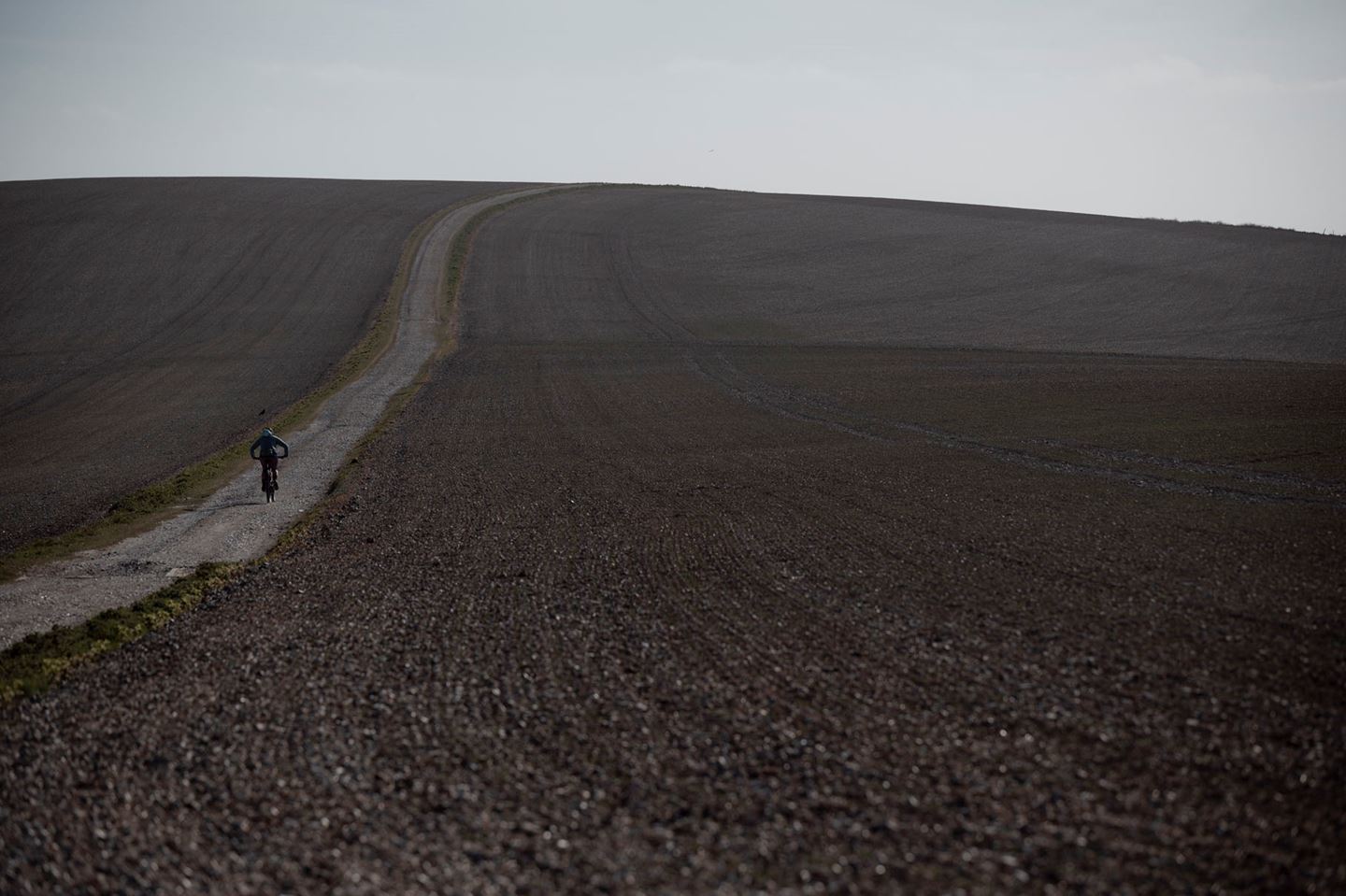 As we reach the first summit dawn was breaking. All you could hear was the orchestra of sheep, birds and the odd cockerel down below. There may be a little feeling of sleep and energy deprivation, but sunrises for me are always always worth it. They give a sense of calm and a slight feeling of smugness that most people aren't even waking up yet and you've already pedalled your bike to the top of the ridge.
From this point it would be around 65km and 1500m of elevation. Pack light, travel fast and we'd be at the coast for breakfast. Easy. Except it soon became apparent we'd have a headwind. The whole way. Those trusty Gold Bars I thought would see me through to the sea-side breakfast seemed to disappear quite quickly only 30km into the route.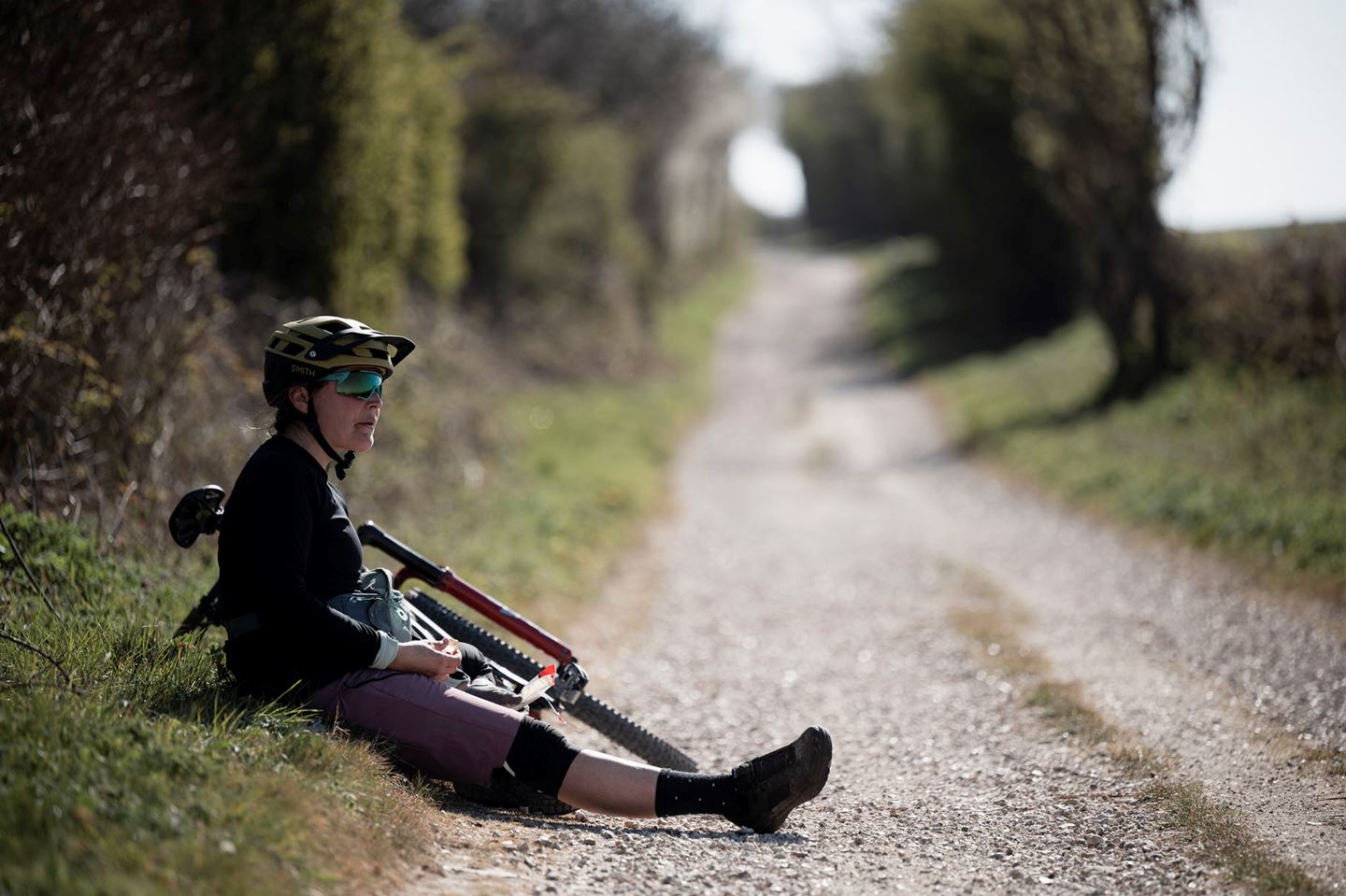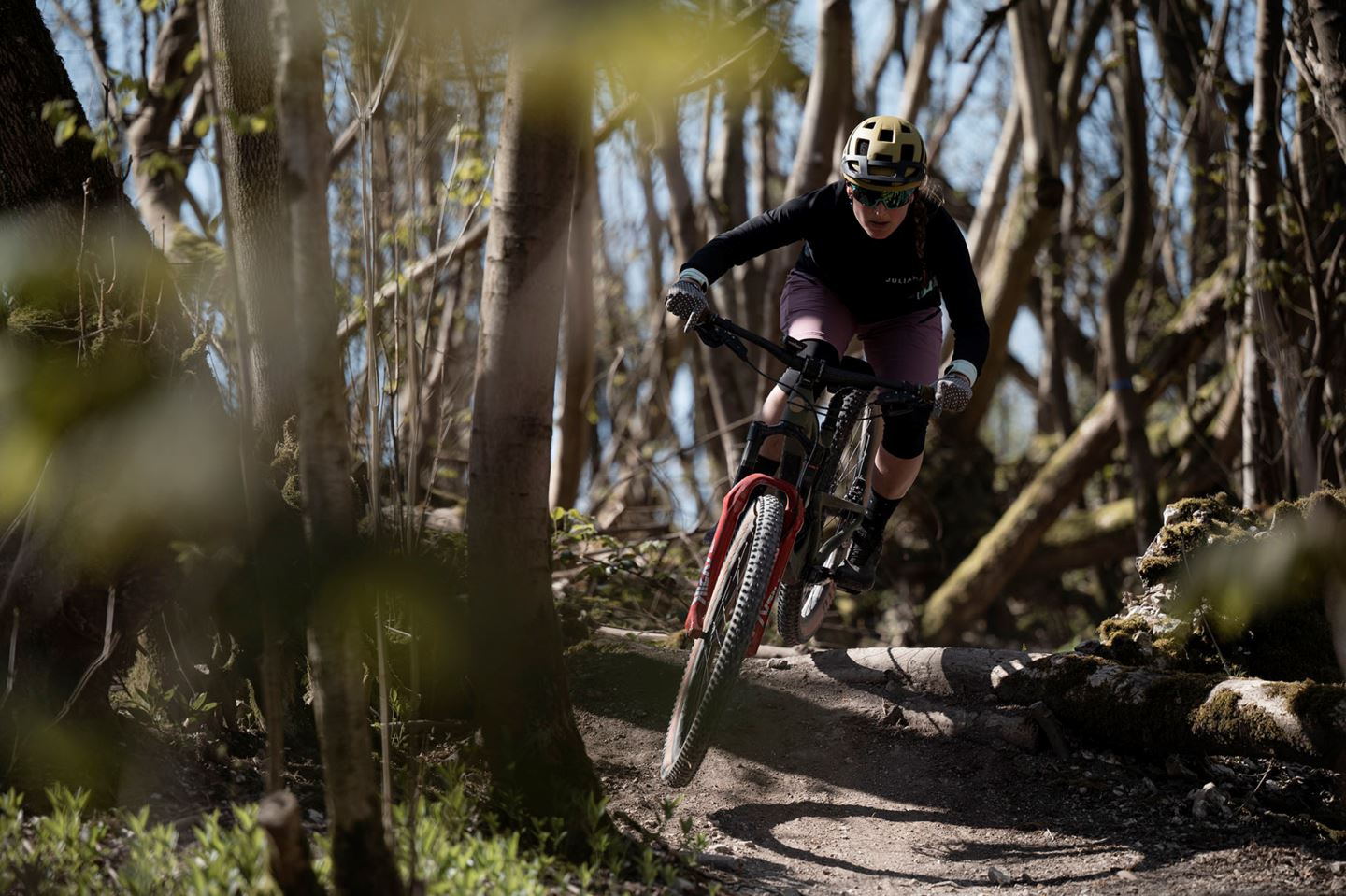 On the Downs you're either always going up (generally quite steep) or always going down, there's never too much in between. With the route quite exposed, on the long-open bridleways there was never much respite from the some-what chilly headwind. Whilst the route is physically challenging, I'd say it can be equally mentally challenging. Just as you've wrenched your legs up that 20% incline, you seem to be going straight back down again with the next brutal climb straight in your view, taunting you as you descend. All I can say is thank goodness for that 52t Eagle cassette!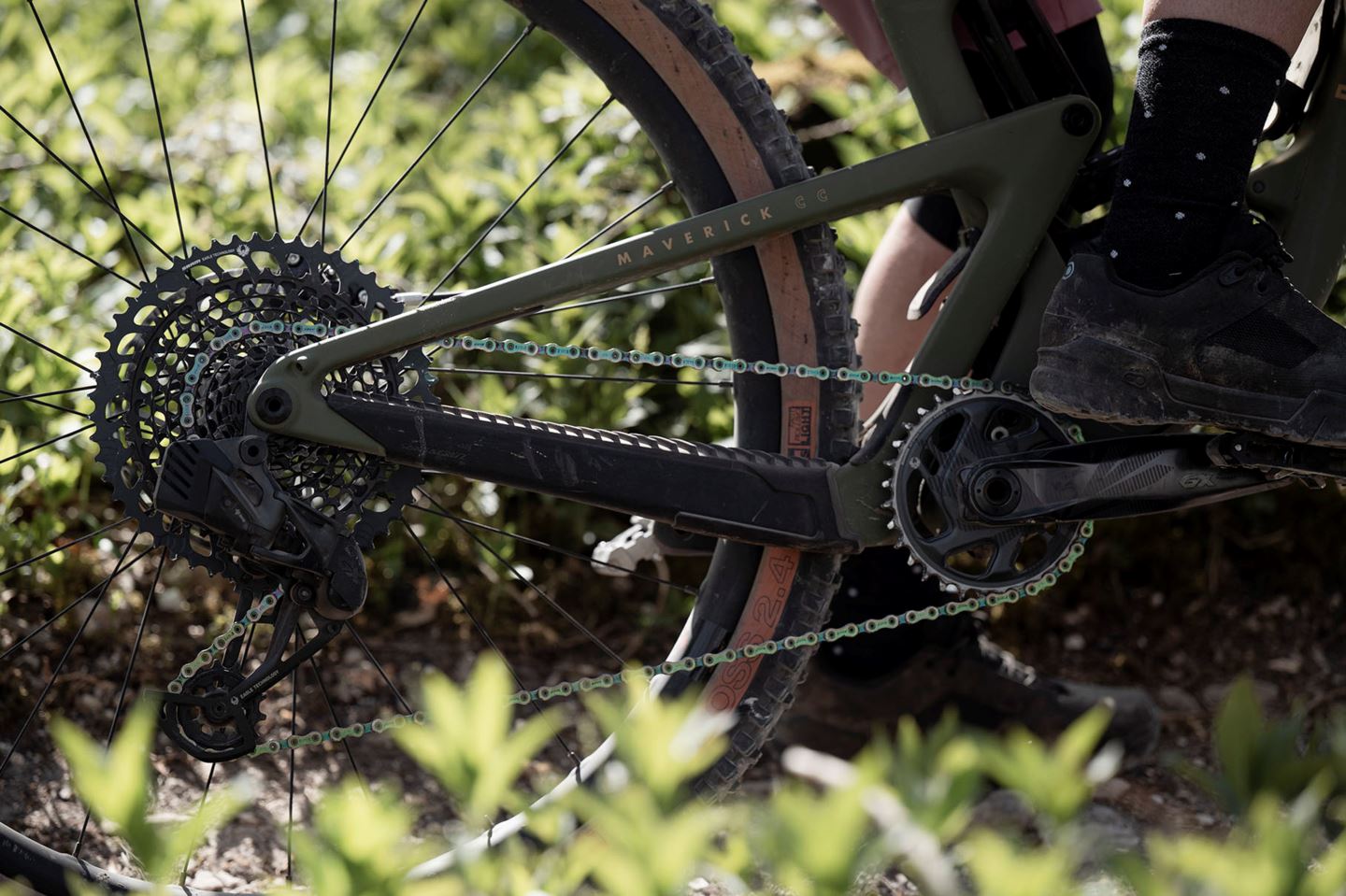 Rachael Walker's Juliana Maverick CC features a GX Eagle AXS drivetrain with 10-52t Eagle cassette combined with a 32t chainring. A rainbow XX1 Eagle chain tops it off.
The headwind meant it was taking us longer to cover ground than planned. The Gold Bar supply wasn't sufficient. By chance we stumbled across Steyning bike park which heads off the Downs, cutting out the last climb and offering some rad little chalky trails to descend. Seemed like a no brainer to me!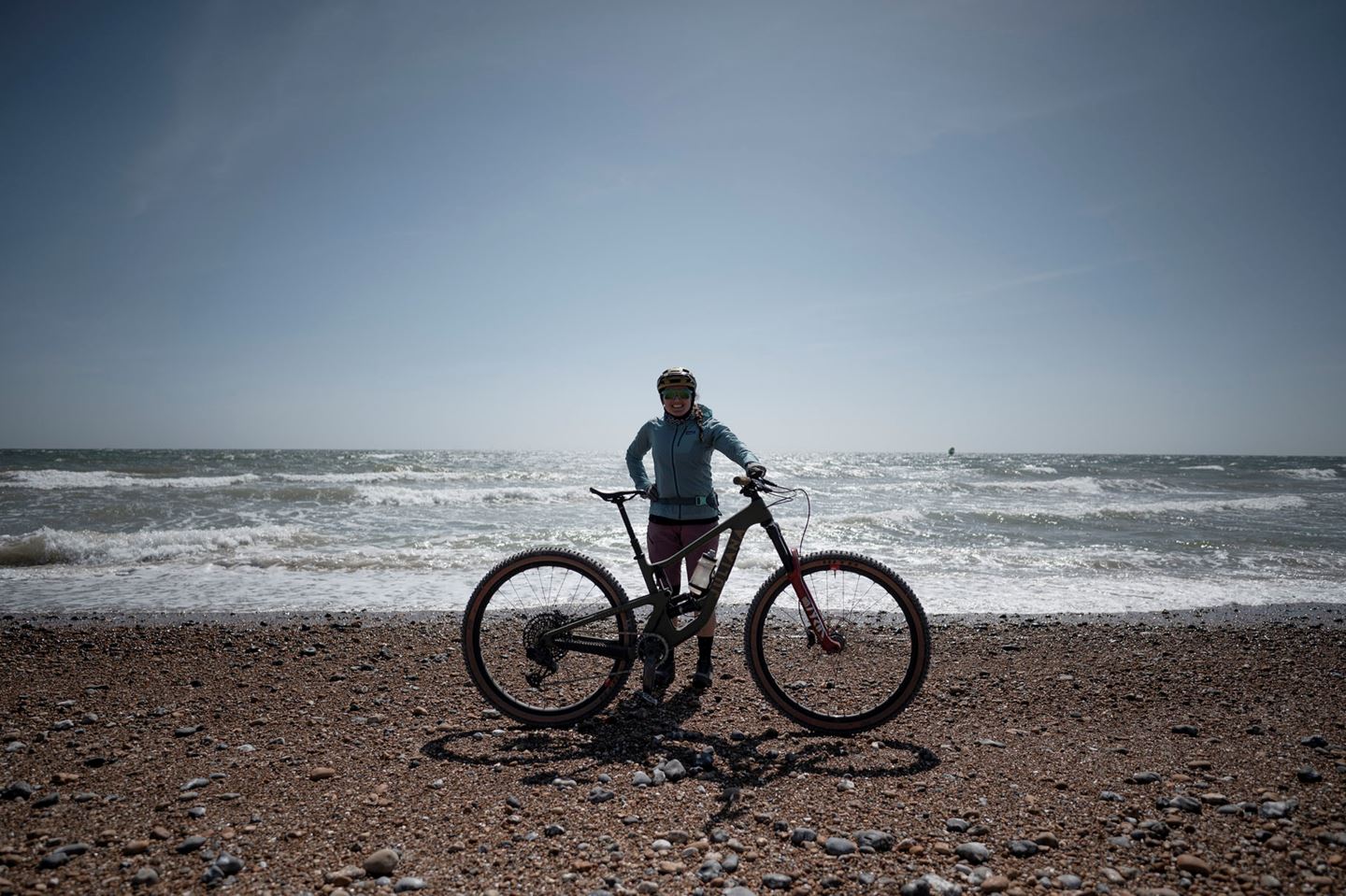 Entering Shoreham-by-Sea, I knew I was on the verge of bonking. I had that calorie panic, wanting to order everything off the Teddy's Tearoom cafe menu. It wasn't until the egg's Royale and giant slab of cake had been demolished that I could appreciate what we'd just ridden and the journey from the sleepy sunrise hills above South Harting, along the endless chalky paths and roads to the seaside.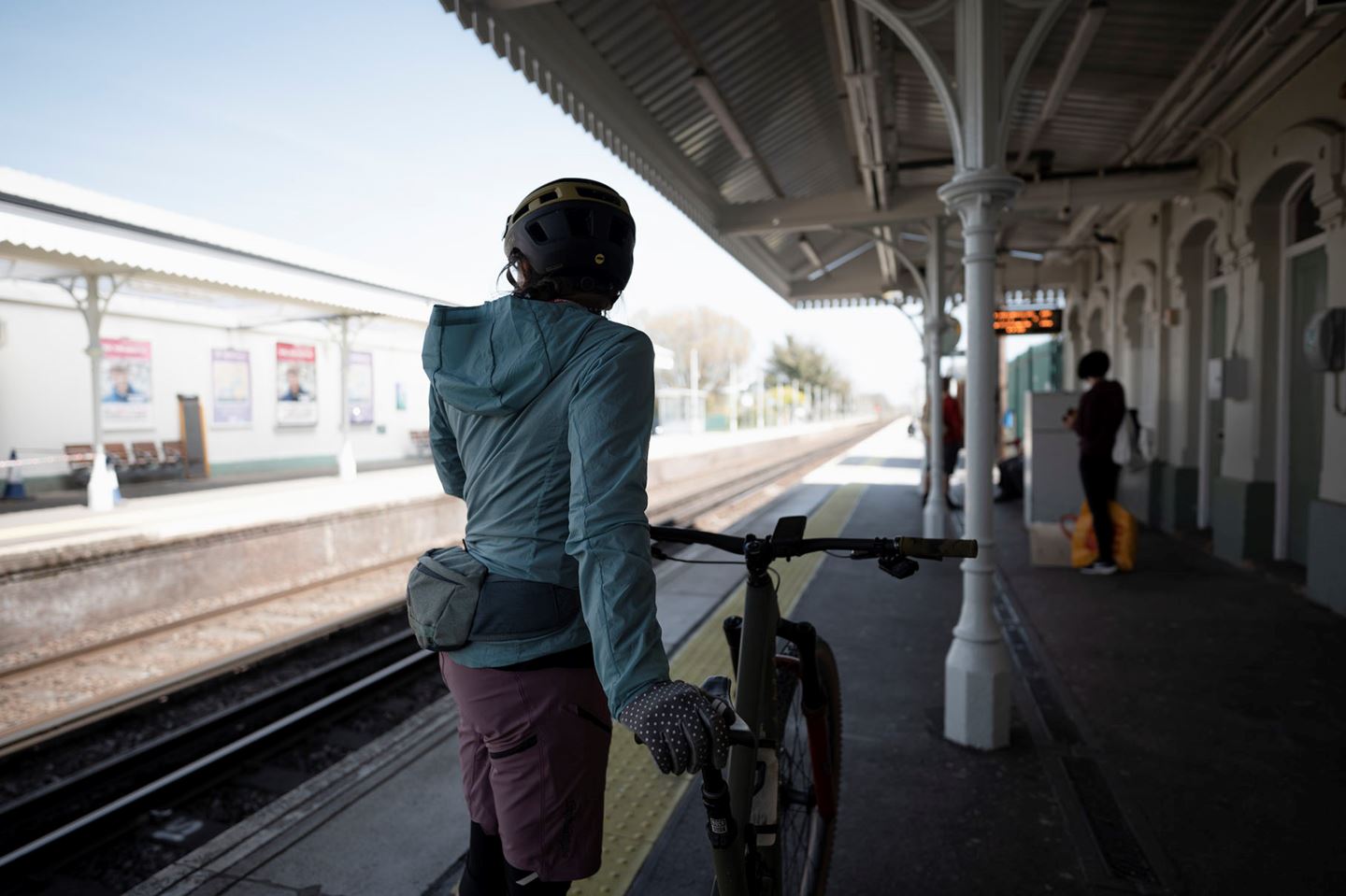 Now for the train journey to head towards home. The sun was out, my belly was full of calories and tired legs were coming back to life. The original plan would see us jump off the train with a road finish back to base, but a last minute idea saw us hop off a few stops early. It meant 15km's climbing on country lanes but would give us a long singletrack descent to finish. I'd never ridden these trails before so had no idea what to expect (except for chalk). What we got was flowy and fun with a little challenging gully. What an end to an amazing day. The best part, we were home showered and changed within a hour of that last trail.
It doesn't always have to be epic to be epic.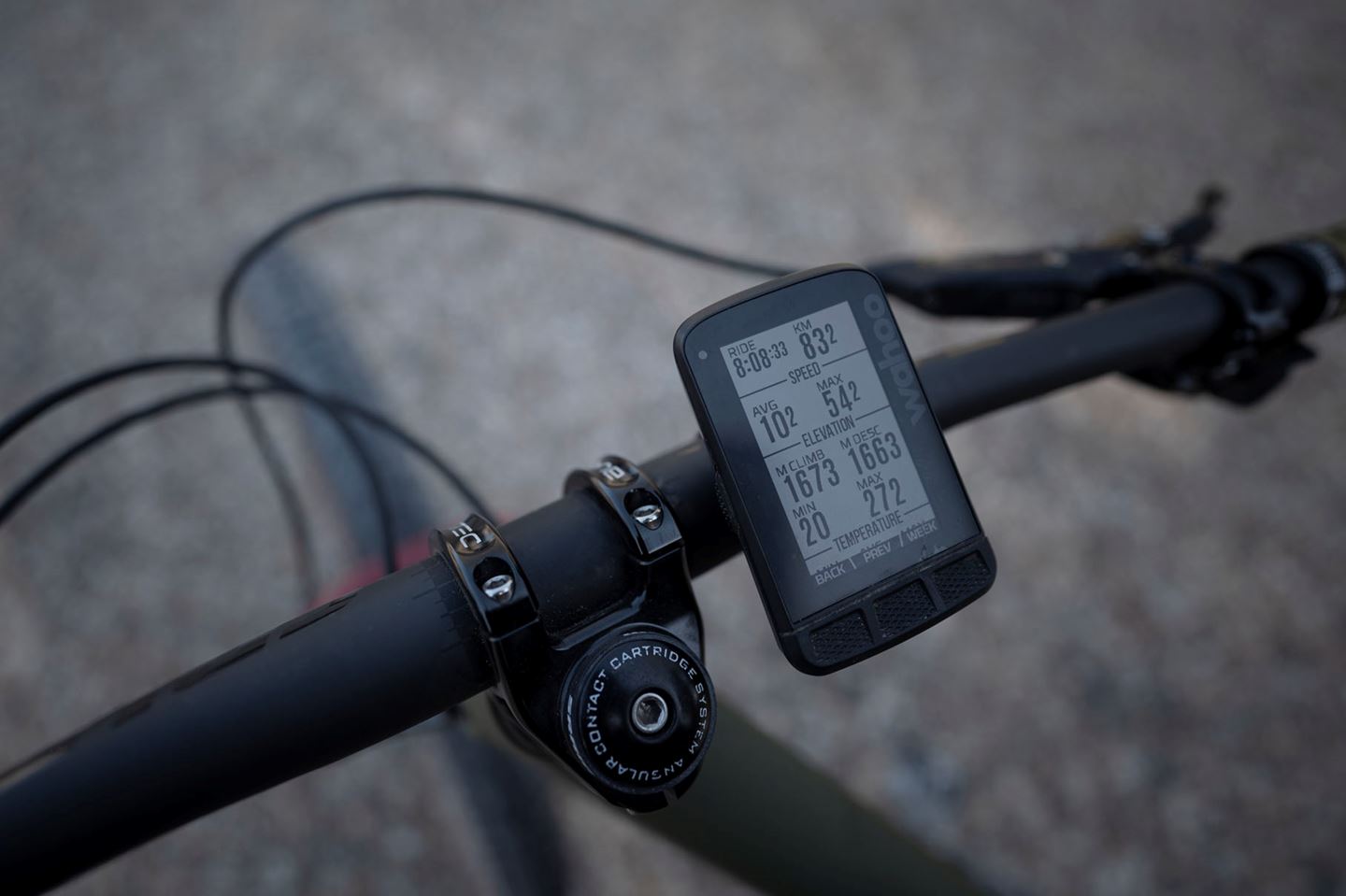 Words by Rachael Walker & Photos by Roo Fowler.
More All Day Stories: