Photos by Kevin Sparrow
Isabel Reyes-Todd comes from three generations of cyclists and chooses gravel and adventure riding as her passion.  She's a Mexican-American mom who loves to include folks who are new to gravel while actively working to increase BIPOC representation in her Chicagoland cycling community. She invited a handful of riders from various bike backgrounds to experience the Driftless Area of the American Midwest with us.

About 35 miles into what was initially going to be a 20-mile ride, we stood in a downpour atop what seemed like the highest bluff in Illinois. We stared at the potentially sketchy descent, not quite knowing the best way to approach it. The group looked to Isabel for her gravel mom guidance: "Let's send it!" She took off, and one by one, we all followed like her badass baby ducks.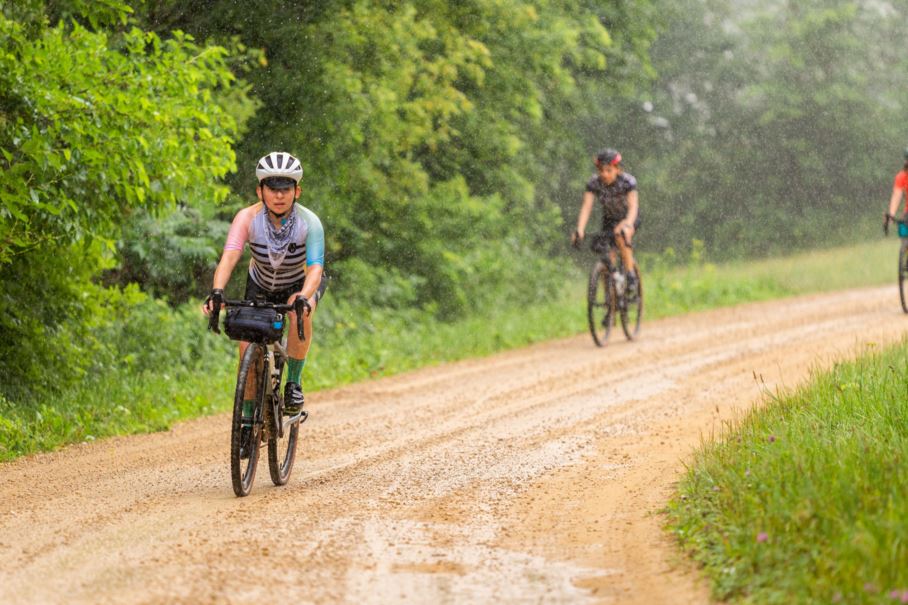 Isabel is no stranger to pushing through adverse conditions on the toughest courses, and she's constantly utilizing her multiple Mid South and Unbound Gravel experiences to teach hopeful riders. The Driftless served as the ultimate classroom for us on a steamy, storm-threatened June day. Remarkably untouched by the glaciers that flattened so much of the Midwest, the Driftless Area rolls through river valleys, up onto treelined hillsides, and down mind-blowingly steep bluffs. Isabel assembled a team of both novice and seasoned gravel riders to take on the exceptional landscape.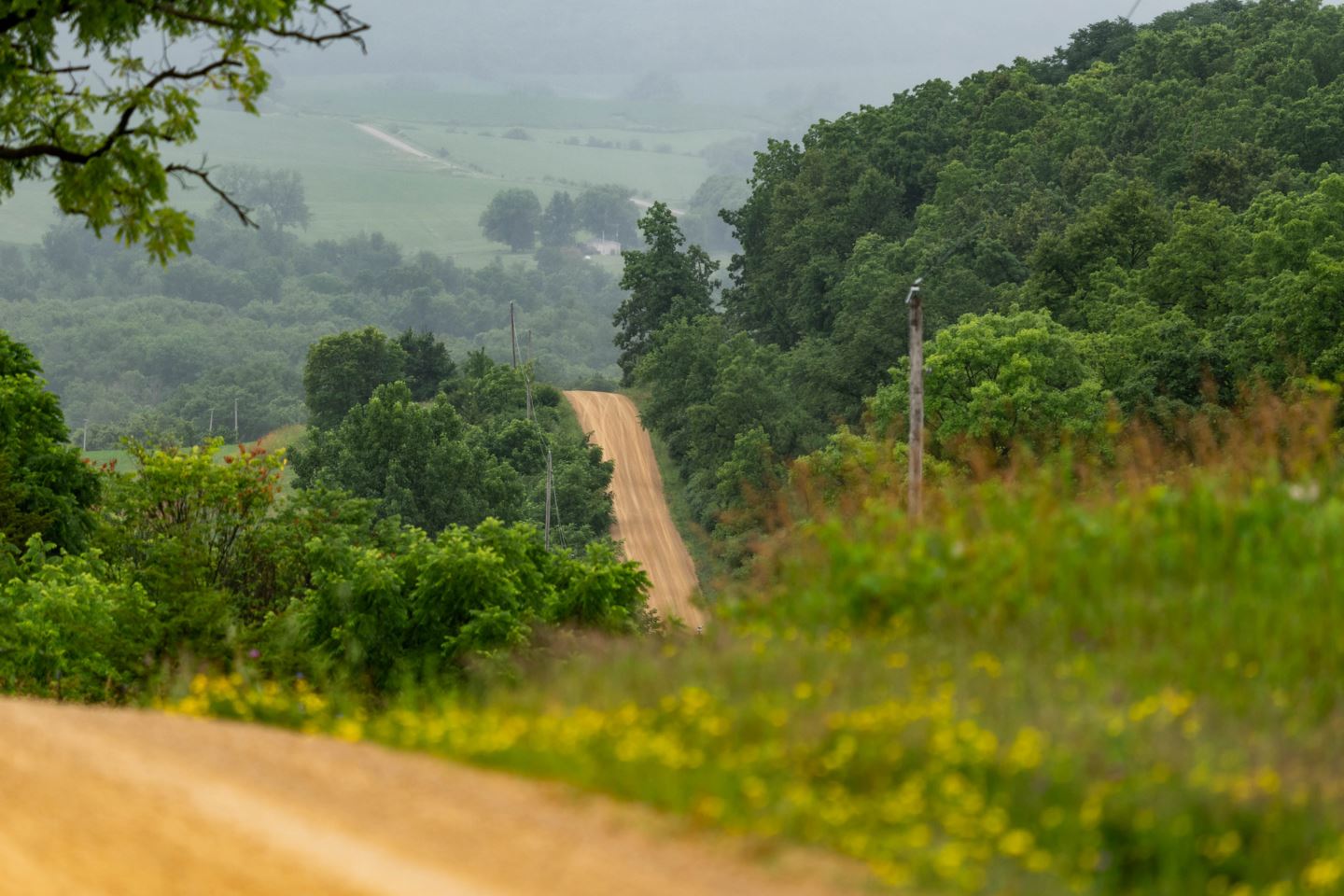 "I'm a mom, so I was feeling protective towards the new riders," Isabel recalls. "I was overjoyed seeing them overcome the steep terrain, the falling rain, and the descents. They stopped to take photos of each other, and I just watched and soaked up that moment. Their courage helped me overcome my own fear."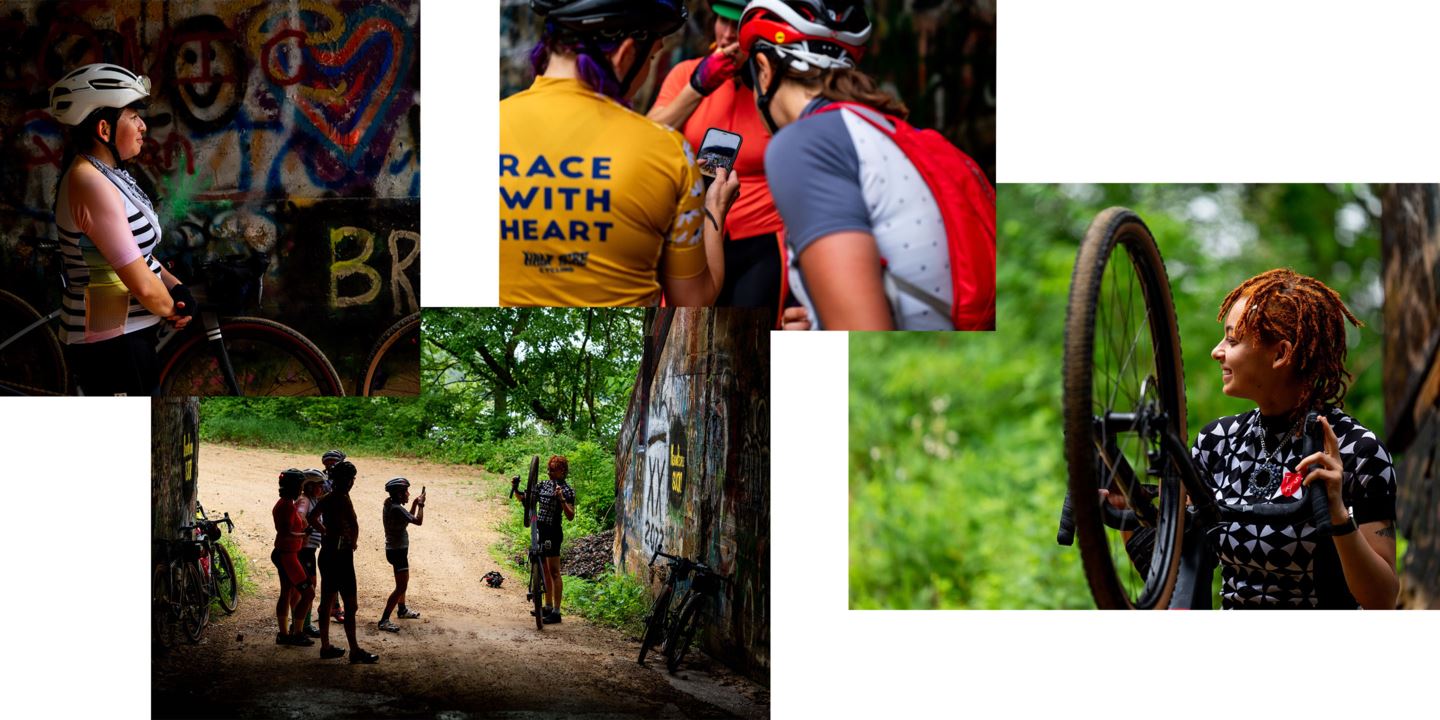 For years, Isabel has been the unofficial leader of the welcoming committee for femme/trans/women (FTW) gravel cyclists in Chicago via social media. Kassi Cork of the local Half Acre Cycling remembers seeing a Facebook post that convinced her to drive out to the Driftless to ride with a stranger.
"Some person I didn't know mentioned she was putting together a WTF ride that started near the John Deere historic home. My grandma lived on a farm and her favorite thing was to drive her John Deere, so it felt like a sign from the universe. That stranger ended up being Isabel, who I now lovingly refer to as my gravel auntie. She made me feel so confident on my first gravel ride. She has this nurturing presence that you can just feel pour out of her when you ride next to her."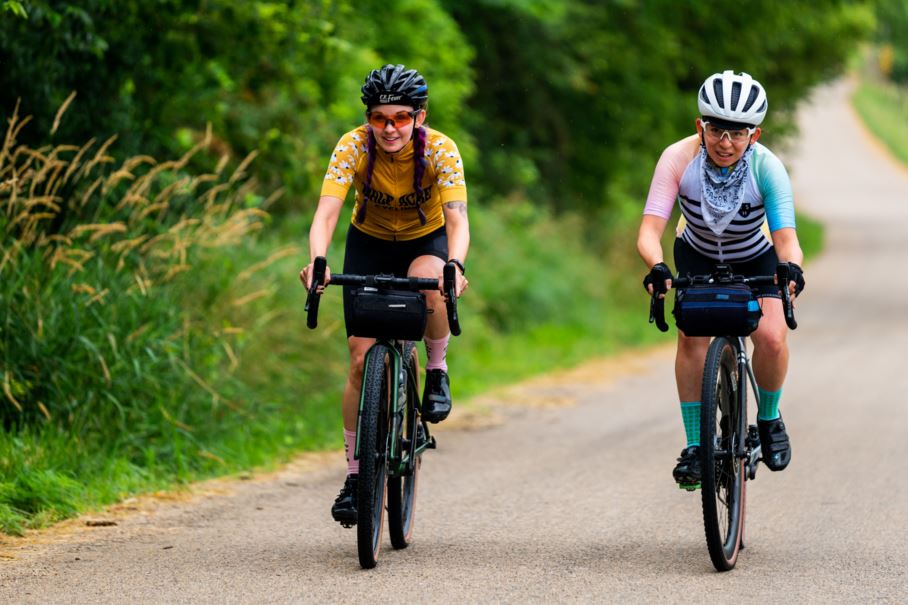 Isabel also introduced the Driftless to Kimberly Fredricks of All Spoked Up, the bike shop in Aurora, Illinois where they met a couple years ago.
"She has ambitious riding goals, and that energy is very infectious. Our ride was an example of that. Descending in a downpour, splashing through puddles, wiping water and gravel grit from my eyes to see my line doesn't sound very fun on paper, but I was laughing because it was so much fun. Down at the bottom of the road, everyone was gathered up, sopping wet with big smiles on our faces."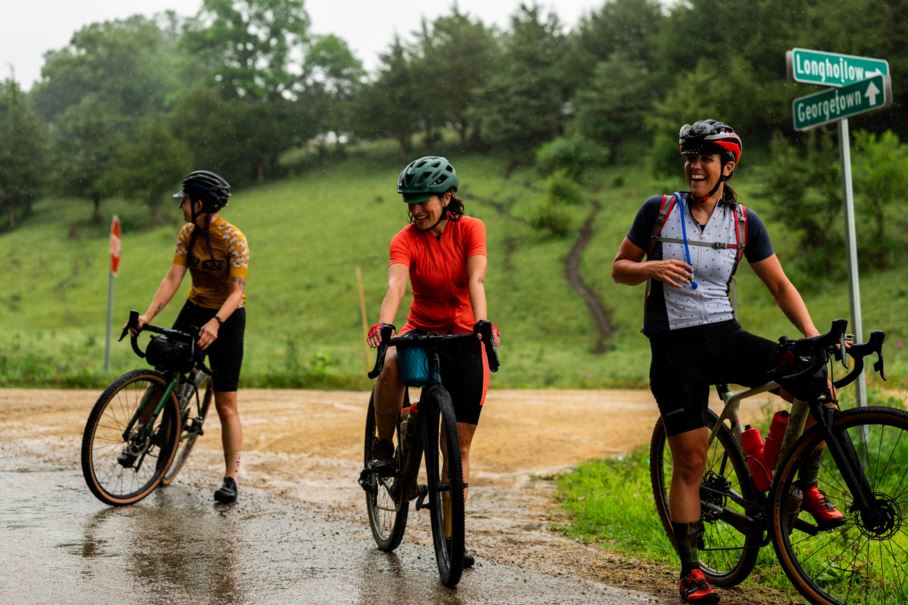 Jenny Aguilar had only ridden gravel once before at a local gravel race, where she met Isabel on the course. With Isabel sticking by her side the whole day, they managed to cross the finish line. The confidence instilled in her that day carried Jenny through the Driftless ride.
"That was legitimately the best ride I've ever been on. Going down a bright orange dirt descent with gnarly turns, I stopped to walk down it. But then I hopped right back on my bike and told myself if you don't do this now, then you never will. Live your fears. I can't wait to throw my bike on the car and ride some more peanut butter roads, dude."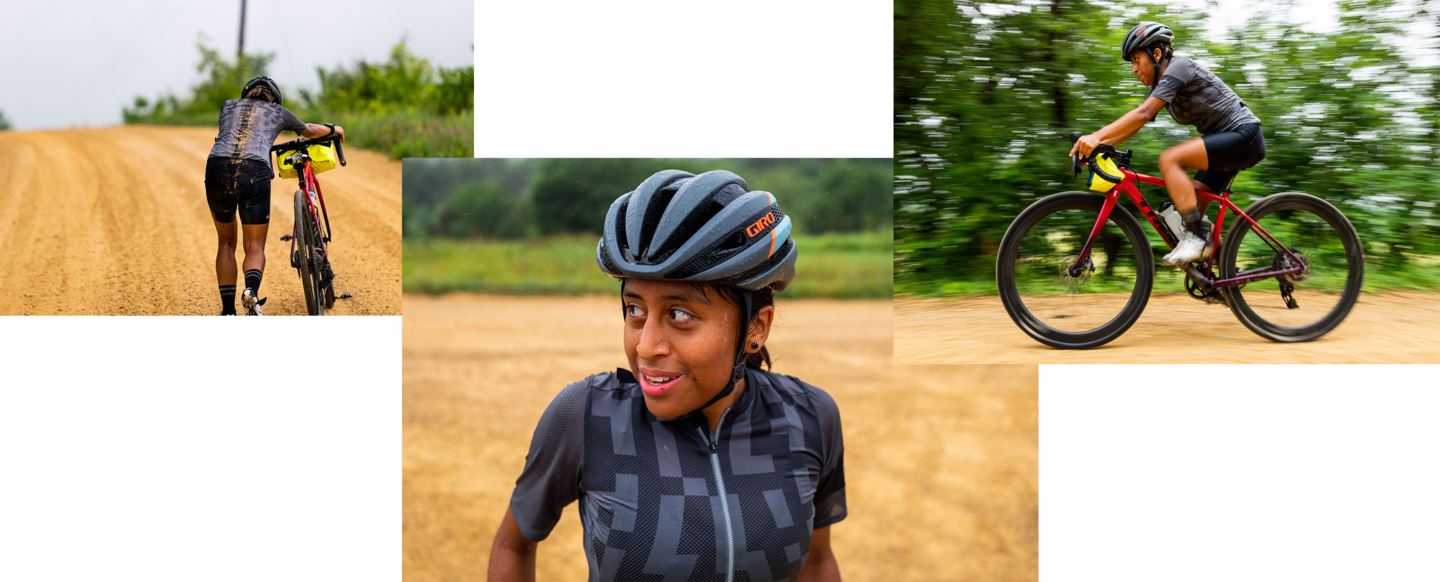 Everyone challenged themselves in totally new ways in the Driftless thanks to Isabel, but she recognizes that just getting out there can be the hardest part for people living in Chicago.
"Gravel roads are in remote places, and this kind of riding requires more resources than bike commuting or local rides. I plan to organize the logistics and community to make a gravel ride accessible for folks who wish to try it. It takes coordination and dedicated riders to encourage folks to ride and enjoy gravel together."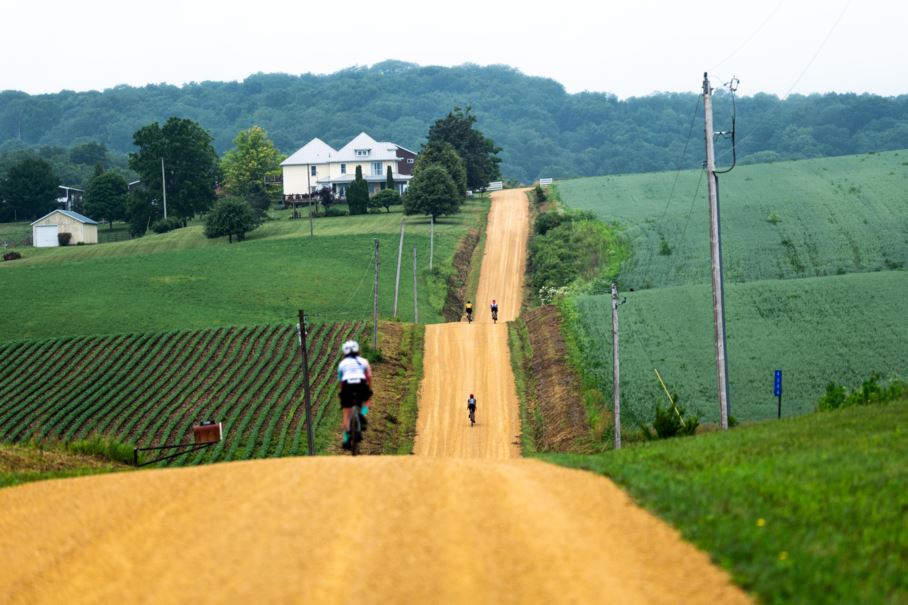 Max Aguilar was totally new not only to gravel, but also to riding outside of Chicago in general when Isabel invited them to ride with us. They were a complete natural, though.
"Isabel provided a lot of reassurance, and I felt safe to take breaks and stay in tune with my own body. Towards the end, my confidence was higher and I was able to push through. On one of the steepest downhills, I somehow ended up at the front of the group and instinctively hopped over a larger rock. I was airborne for a split second but continued my line smoothly. I felt like I had just done a motocross trick."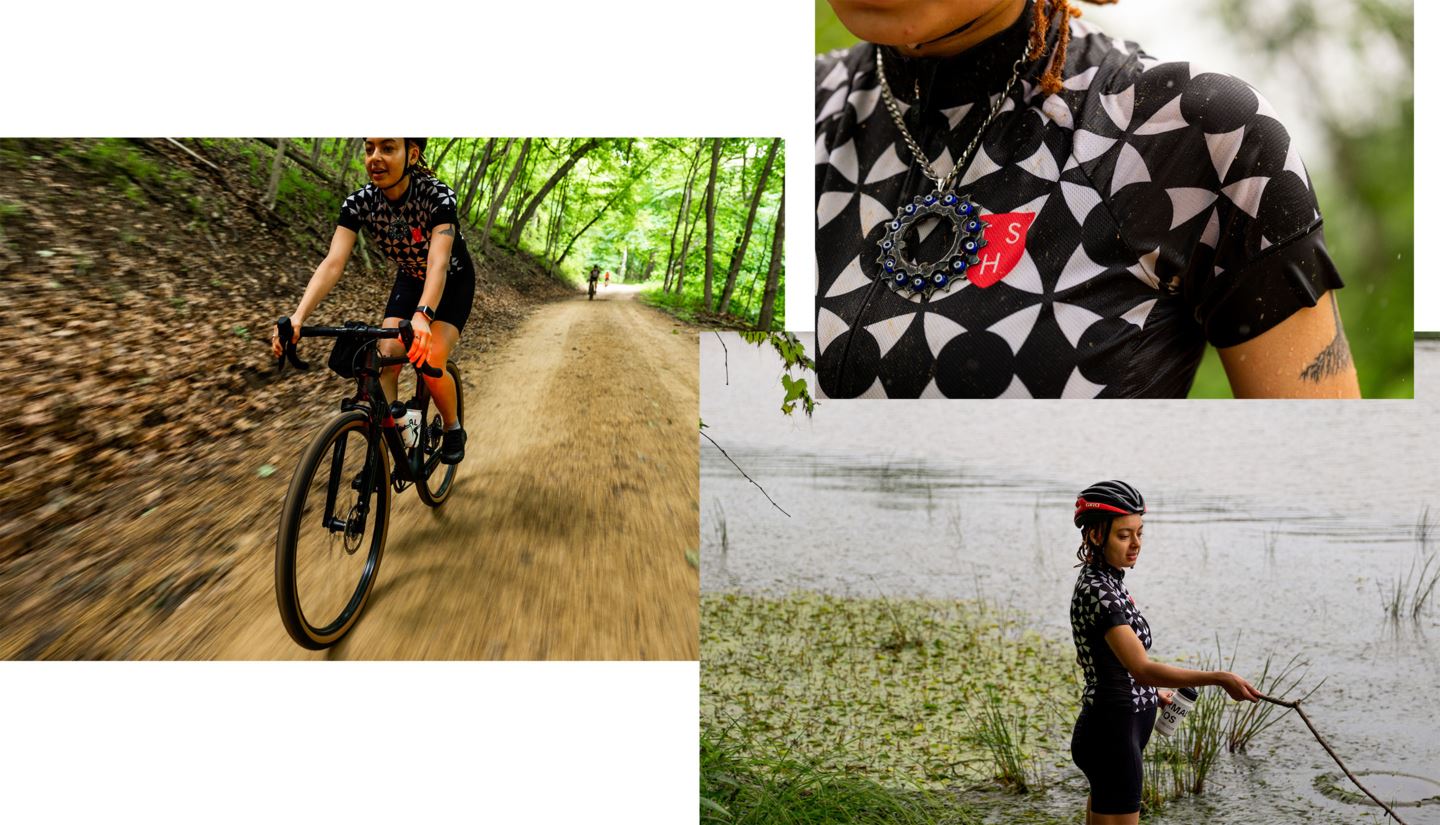 The six of us had never ridden together prior to our day in the Driftless, but Isabel made us feel like old friends. From providing words of encouragement up climbs, to shouting handling tips while flying downhill, she was always around radiating positivity. Even when the grumpy gas station attendant in the only town on the route wouldn't let us use the bathroom, Isabel smiled and informed us that one time the attendant had offered her the bathroom key. If she can charm that lady, she can charm anyone. Isabel truly leads by example, which she finds especially crucial for Black, Indigenous, and people of color in her cycling community.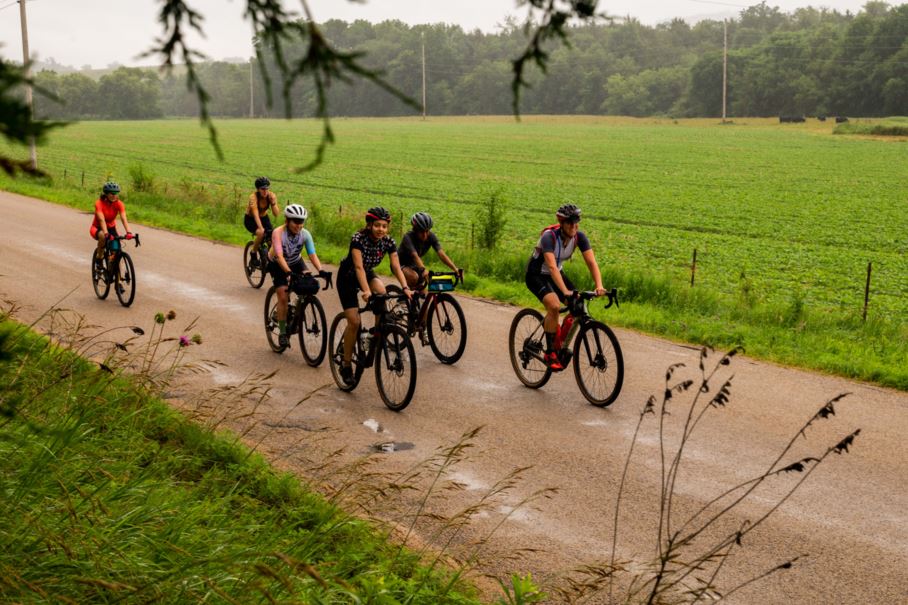 It's important to grow BIPOC representation in gravel so that others can see themselves doing it too. If you look up to someone who you can relate to, you will want to try it out.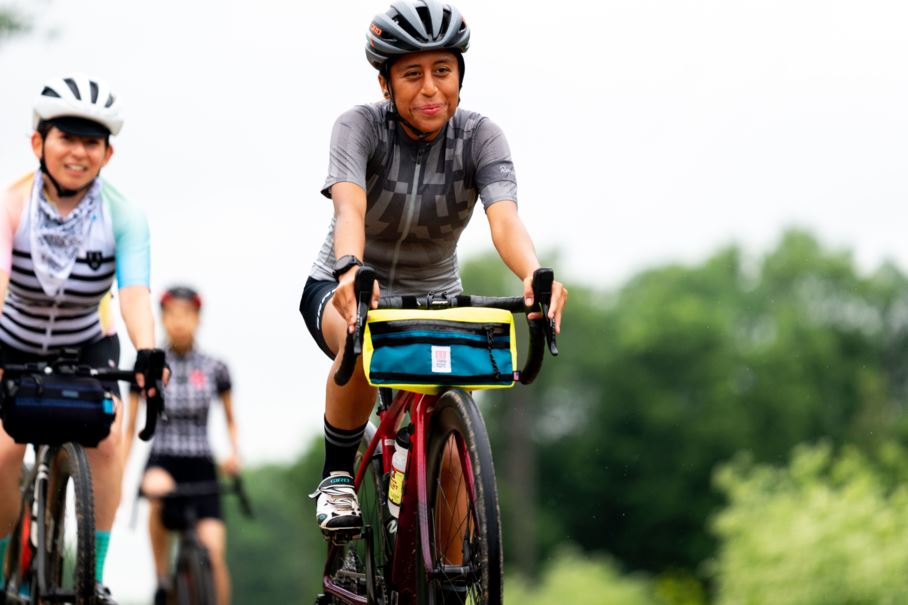 She planned for us to dip our toes into the Driftless with a short out-and-back route, but the group voted for a loop with double the mileage and all the area's greatest hits: Devil's Ladder, Diggin Road downhill, Rodden Road steps, and the Headquarters Hill three peaks. Doesn't everyone do 16-percent grades on their intro to gravel ride? Well, folks on this ride did.
"Today was not supposed to be 43 miles and 3,500 feet, but we did it. Everyone let it go, explored, and did the thing with smiles."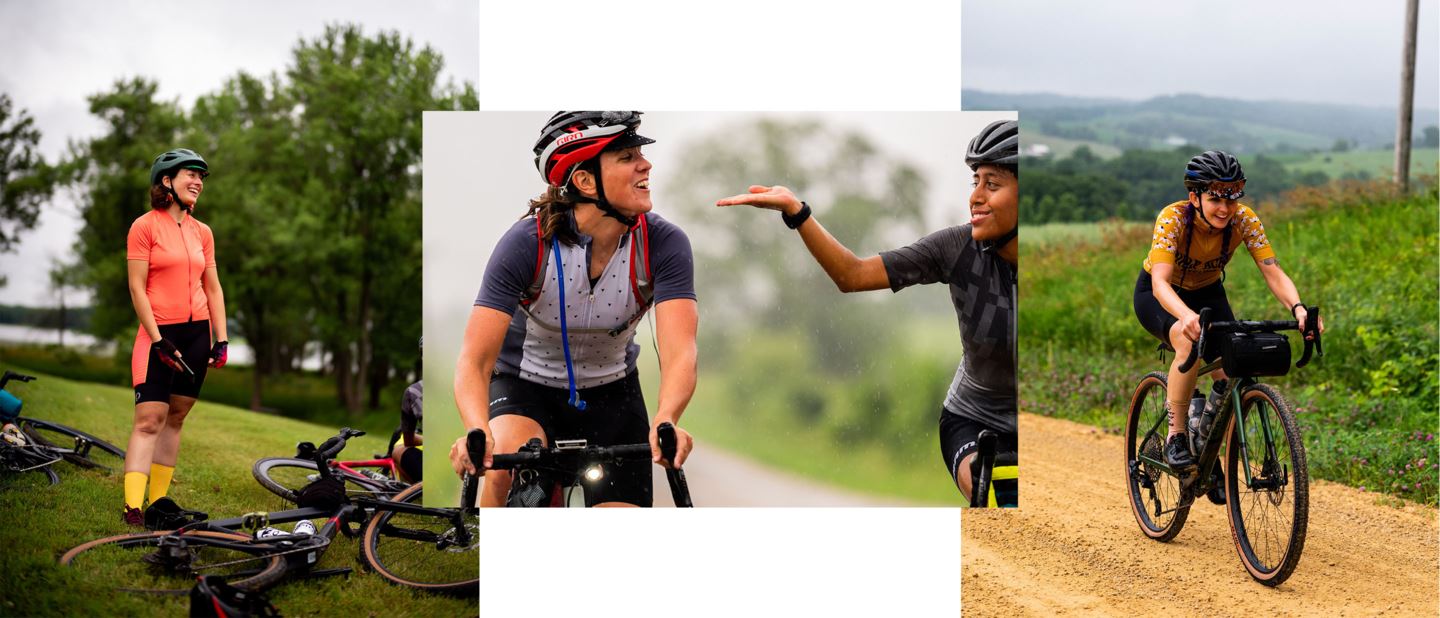 Isabel's support makes riders realize they're capable of much more than expected. Organizing a Driftless ride is no small feat, but she does it time after time, beaming with pride when riders accomplish something that once seemed so unattainable. Kassi is grateful for the mentorship from Isabel and the region itself.
"As for the Driftless, she is also a teacher. I have learned so much about riding and about myself from Driftless rides. I'm still fairly new, but I'm pushing my comfort wall each time. I was wanting to give up on a long climb when I saw a monarch butterfly flying next to me. No way I could quit then. Guess I am stronger than I thought."
After spending more than five hours together on unrelenting roads, Isabel's little gravel group became a family. We shared all the snacks, swapped gas station horror stories, fed horses peppermints, and overcame a summer storm. Isabel made the Driftless feel like home for everyone, and she couldn't have been happier about it.
"Hearts were full to the max today. Aquí estamos. We out here."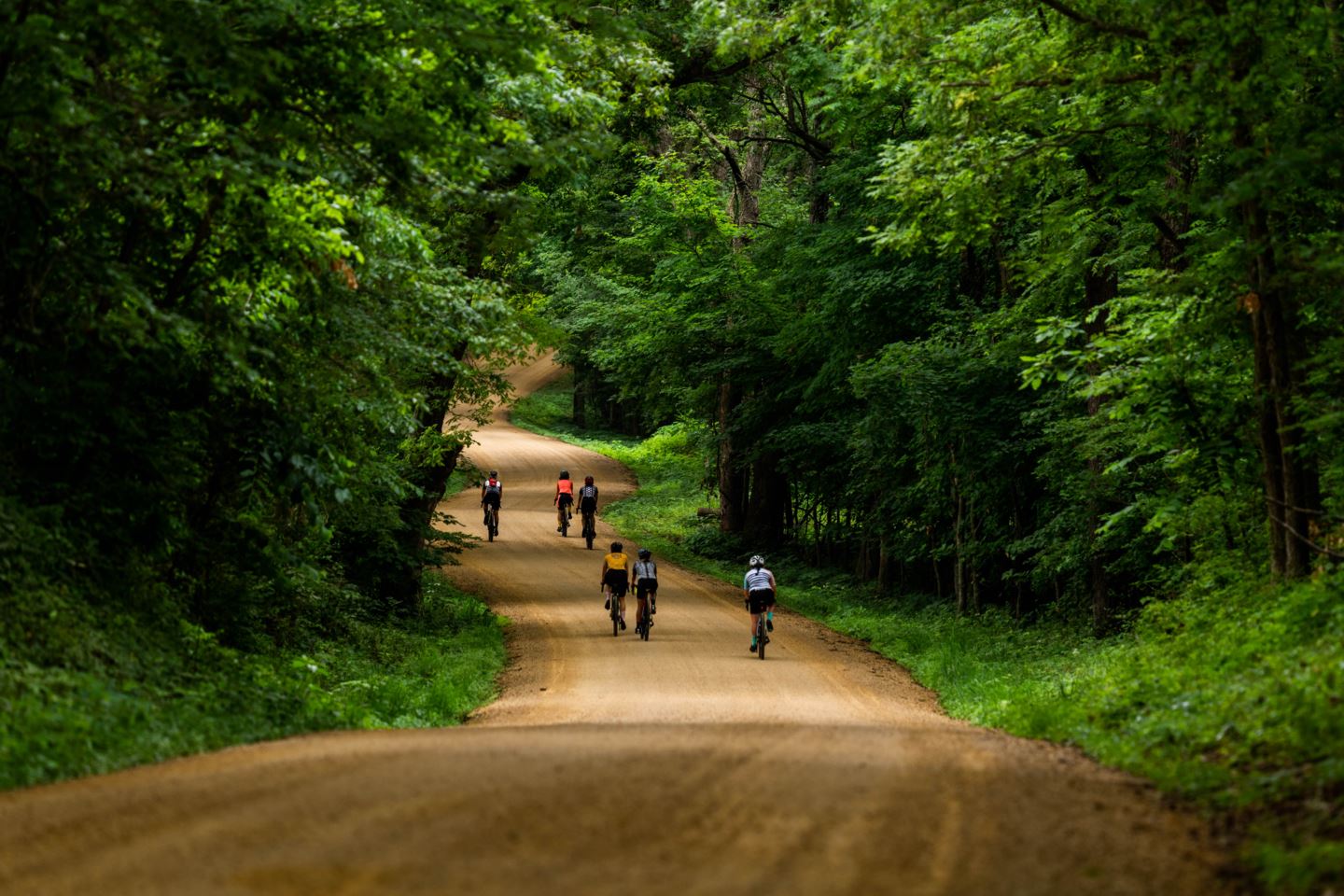 This ride took place on the traditional lands of the Sauk and Meskwaki, Očhéthi Šakówiŋ, Waazija, Myaamia, and Kiikaapoi people. It covers 24,000 square-miles in Illinois, Iowa, Minnesota, and Wisconsin. This area, unlike most of the Upper Midwest, was bypassed by the last continental glaciation. The hilly and sometimes rough terrain was made easier for the riders by the RockShox suspension, Zipp wheels, and SRAM eTap AXS drivetrain components that make up the XPLR collection. They were perfect for this route inspired by Isabel's Driftless knowledge.