Pro triathlete Josh Amberger is detailed oriented with his training and gear. So, we jumped at the chance to switch him over to TIME XPRO pedals. If you're a stickler for the details of pedal and bike setup, you'll appreciate Josh's insight into pedal setup. Our conversation with the Australian is below:
What model TIME pedal are you riding? What were your first impressions of riding?
I ride the TIME XPRO 10 pedals both on the road and TT bike, and I've been on them for almost 12 months now. My first impressions were very positive; the pedals were easy to set up, the entry/exit simple and intuitive, with the ride quality being superior to anything I'd used before.
How did you set up your pedals? What tension adjustment? Fixed or free cleats? Q factor?
I'm used fixed cleats with the lightest tension adjustment. I've got a special pair of pedals in that I'm using the exact spec of pedal that TIME made for (Lidl-Trek star) Mads Pederson. It has two carbon blades for extreme retention, and it's made in 51mm Q-factor. With anatomically narrow hips, I've always required a pedal with smaller than a typical stock length, and I fit into these like a glove. I generally prefer the feel of the fixed cleats as well. It takes me a little bit longer to set them up into perfect position, but once I'm there I'm a happy camper.

The construction of the pedals stands up to the belting I give them each week in training, and the cleat is also long lasting and needs little-to-no maintenance.

–Pro triathlete Josh Amberger
What specifically do you need from a pedal as a pro triathlete?
I'm looking for a pedal that gives me the best return on power, yet one that doesn't forgo comfort. Time trailing for 180 km (112 miles) is very demanding, but I know with the larger pedal platform of TIME pedals I'm getting out everything that I put in. I'm also looking for something of great quality yet is still lightweight, and I've found TIME pedals to be the best in class for what can sometimes be very conflicting needs.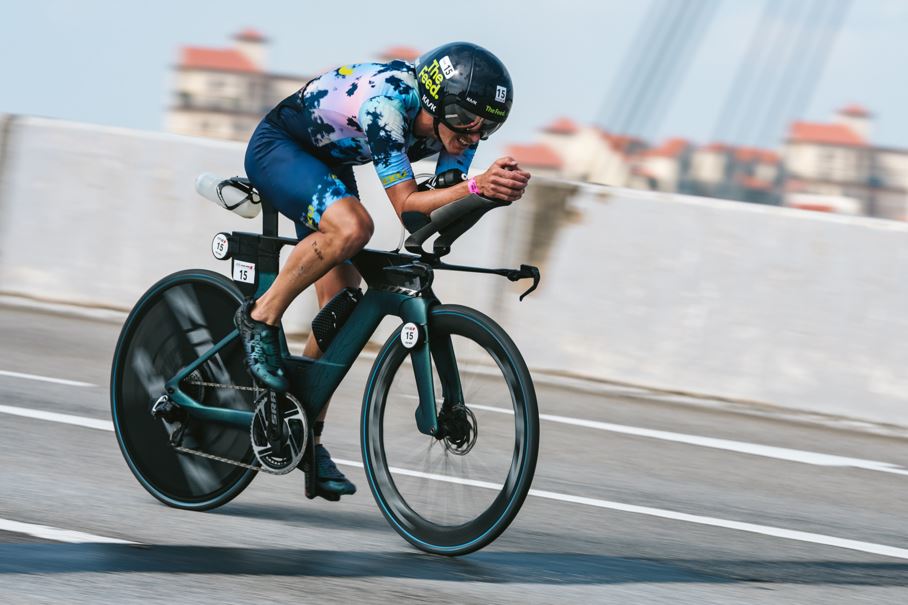 What is your approach to quickly getting into your pedals during Transition 1? Do you already have your shoes clicked into your pedals?
Yep, I'm always clicked in at T1 and mount the bike barefoot. It's just the most time-efficient style for a professional. While not relevant for me, I reckon the TIME cleats are the easily and most agile cleats to move around in off the bike. Should a triathlete need to run with shoes on in transition, I reckon TIME is the platform to do it in!
What is key to a success T2 from bike to run?
Probably not having over-ridden makes the most successful transition from bike to run! But of course, the power you put out on the bike coupled with your bike fit and efficiency is going to be the most critical thing. Growing up a swimmer, I have particularly weak feet, ankles, and lower limbs in general.
Finding a pedal system that my body accepts without soreness or discomfort is essential to reducing fatigue throughout the rides and preserving as much energy for the run as possible.

–Pro triathlete Josh Amberger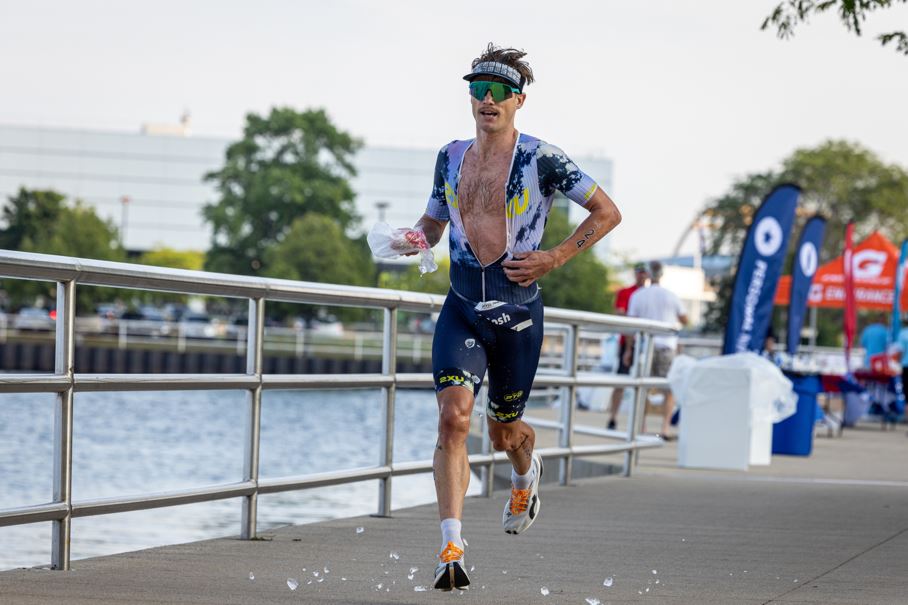 Is the wider pedal platform on TIME particularly helpful to triathletes to avoid extra stress and pressure on the foot?
Yep, 100 percent. I've found my pedaling efficiency increased substantially when I moved to a wider (and longer) platform. I can feel the difference, but I just have to look at videos of me riding in recent years to notice the obvious change. There's been strength work in the gym that's helped control unwanted foot and ankle flexion, but the larger pedals have definitely assisted.
What other forms of cycling do you enjoy? Bike backing seems to be one. (Do you use TIME MTB pedals or TIME on road bikes/gravel etc.?
I love the hardcore gravel we've got here over in Australia. I froth taking my Scott Addict gravel tuned on the long and remote fire roads, littered with steep climbs and descents, which are often rutted and washed out, making it pretty technical with frequent hike-a-bike sections. I also love to hit single track on the drop-bar bike but will ride MTB when I want to hit everything a little harder. A couple times a year, I'll also saddle up for some bike packing, which I've found a great release in the off-season, and a perfect stimulus for gaining fitness after an indulgent holiday. I've just acquired some TIME XC 8 pedals, so I'm keen to explore some new terrain sometime soon!
Photos by @Protriathletesorg