I walk into the beautiful commotion of a mercado in downtown Oaxaca with the sounds of people everywhere, selling food and mezcal, and families eating. Being here feels like a dream come true. I've wanted to mountain bike in Mexico ever since I visited my parents' hometown in Durango four years ago. Because the trails in Durango are currently few and far between, I was craving more established singletrack, like Oaxaca—a place I've never traveled to before.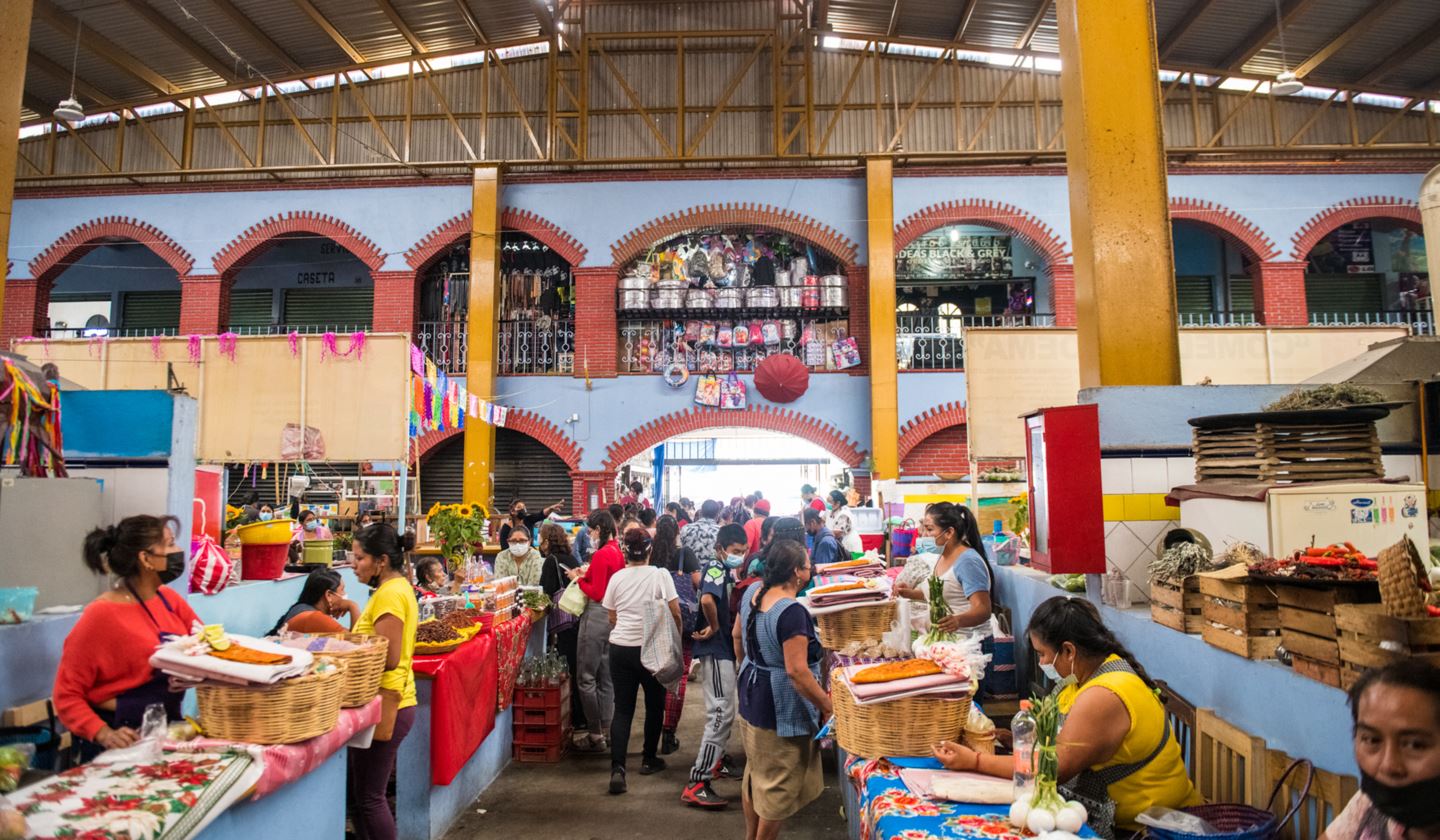 My parents were born in the rural Sierras of Durango, Mexico. I was born in the U.S., which makes me a second-generation Mexican. Being Mexican can mean so many things because every state, region, and ethnicity encapsulates its own identity. While being Mexican means that we share some similarities across the country, there is still so much for me to learn about.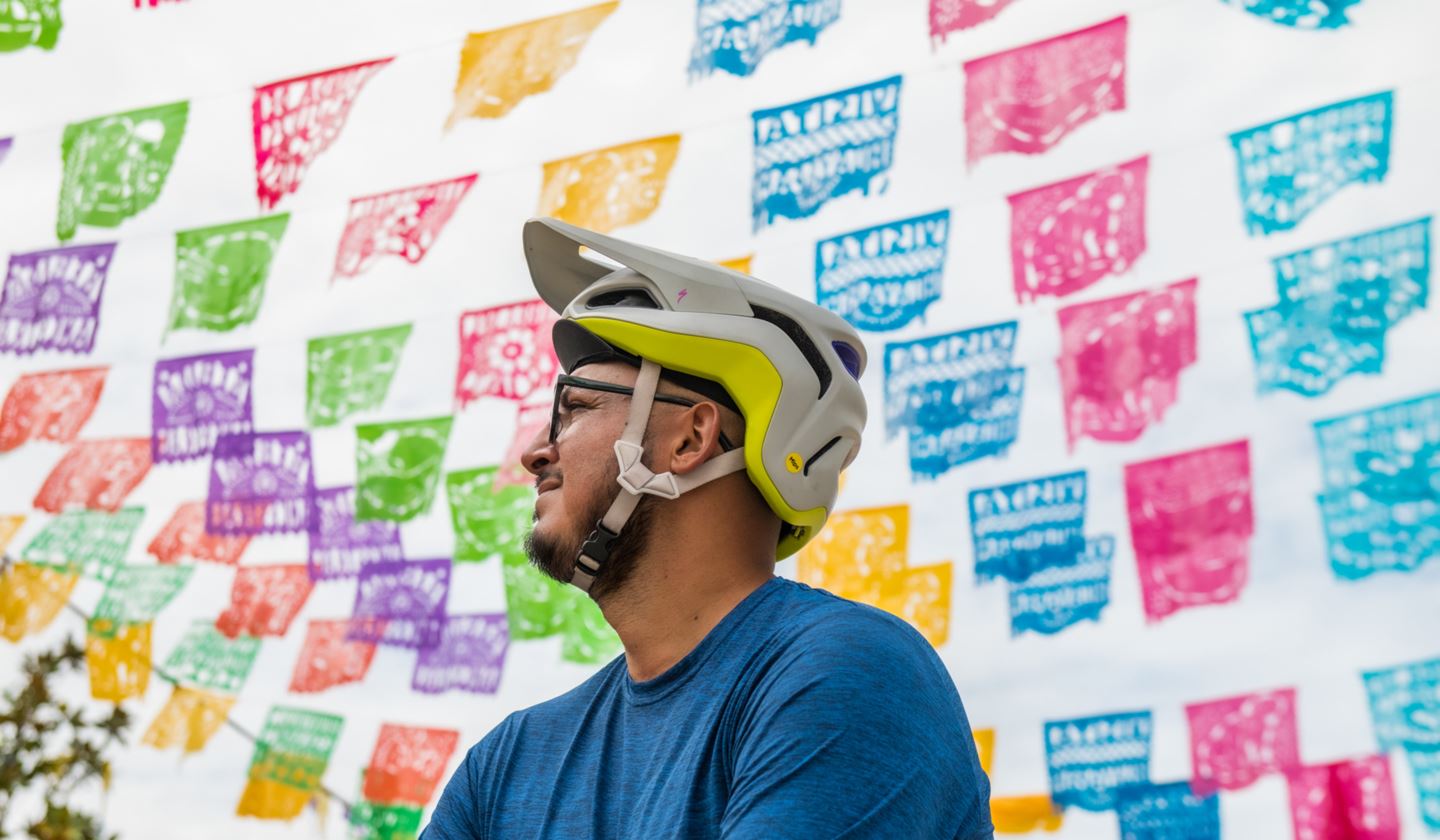 While I came to mountain bike in Oaxaca, my larger goal during my visit was to learn with a sense of humility about the cultural and historical aspects specific to the region. I've seen too many mountain bike films and stories that contain images and videos that lack respectful practices. It's not what's outright said but a level of foreign entitlement and joking that is disrespectful. I once came upon a photo of a foreign mountain biker who thought it was funny to "play" with a mural by looking under the skirt of a painted Indigenous woman. Within the context of how Indigenous women are often treated, this photo was harmful. In many ways, this trip to me was about centering the people, culture, and food of brown folks that make Oaxaca the beautiful region that it is.
De muchas maneras, para mí este viaje fue acerca de poner en el centro a la gente, la cultura y la comida de las personas de piel morena que hacen de Oaxaca la hermosa región que es.

–Eric Arce
As I feel the energy of the mercado, I'm taken aback by all the culture I'm soaking in— the vibrant colors, the smell of chilaquiles, the mixture of Spanish and Indigenous languages like Mixtec and Zapotec being spoken. While some senses feel familiar, there are so many things to learn about and understand as a visitor.
Not everyone here in Oaxaca speaks Spanish because, within Mexico, there are a vast number of Indigenous communities with pre-colonial languages still spoken today, each very complex. In Oaxaca, 48 percent of the population is comprised of Indigenous people. The things that attract people to visit the state are a result of Indigenous cultural practices steeped in beautiful traditions that have been passed down over centuries and survived through colonization. Things like mezcal, the vibrant colors in clothing, the widespread imagery of Día de los Muertos (Day of the Dead), and slow-cooked meals like mole, have profoundly shaped Mexico. Just like in the U.S., while the practices and traditions of Indigenous people are celebrated, at the same time, people face discrimination from other Mexicans. This is why it's so important to understand that as visitors, we need to be respectful and not treat customs and practices as "trendy."
On the first day of the trip, I arrive and stay in downtown Oaxaca. I'm a bit overwhelmed because I already want to taste all the food I smell. On top of that sensory overload, I want to photograph everything. After a recommendation by a friend, I hire a local Indigenous guide to ride around the city so that I could learn about its history.
Erik is my tocayo (namesake) and owns @Zapotrek, an Indigenous-owned company that specializes in ecotourism. For Erik, it is important to treat the land respectfully and support local Oaxaca-owned businesses. We ride around the city and begin to leave the town center, where we occasionally stop at local shops to talk with people and vendors. We stop to speak with an elderly woman who is well-known in the neighborhood and is referred to as Tia Chenta. She makes a traditional drink called tejate. It's a mixture of corn flour and cacao. She talks and jokes with Erik and tells us we won't be hungry for hours. She was right.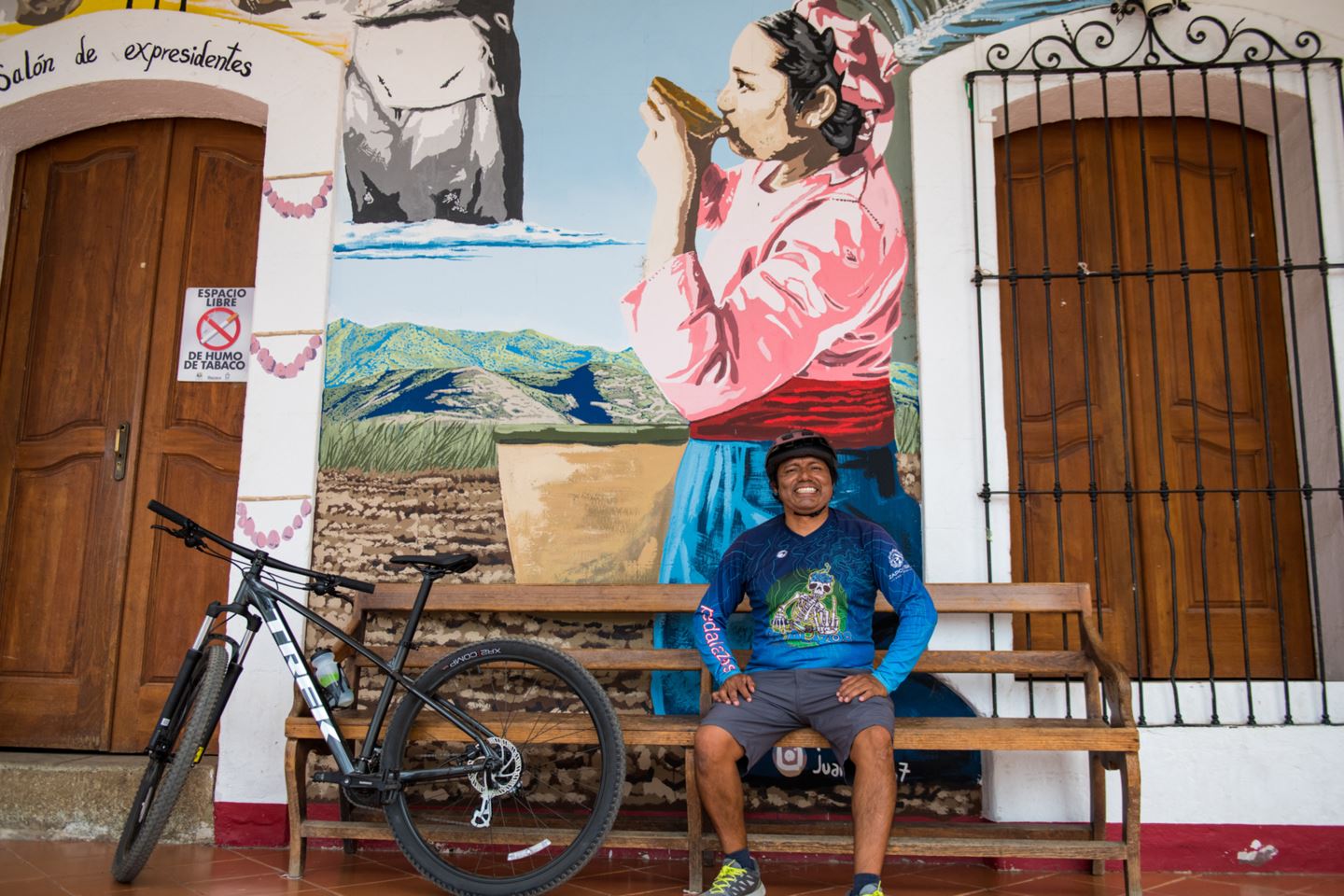 As we keep biking, the scenery changes, and I see cacti and saguaros in the distance. We stop, and we see a unique bird called a caracara stooping on top of a saguaro. I pull my camera out, and it flies away. I still think about that missed opportunity often. Our ride ends at the archeological ruins of Dainzú, a place of great cultural significance in Zapotec history. Erik explains how these buildings were used by his ancestors and the traditional games that were once played there. I take in the view of the surrounding valley and the adjacent agave fields. As we pack up our things, Erik tells me we're going to stop at a family's house for dinner.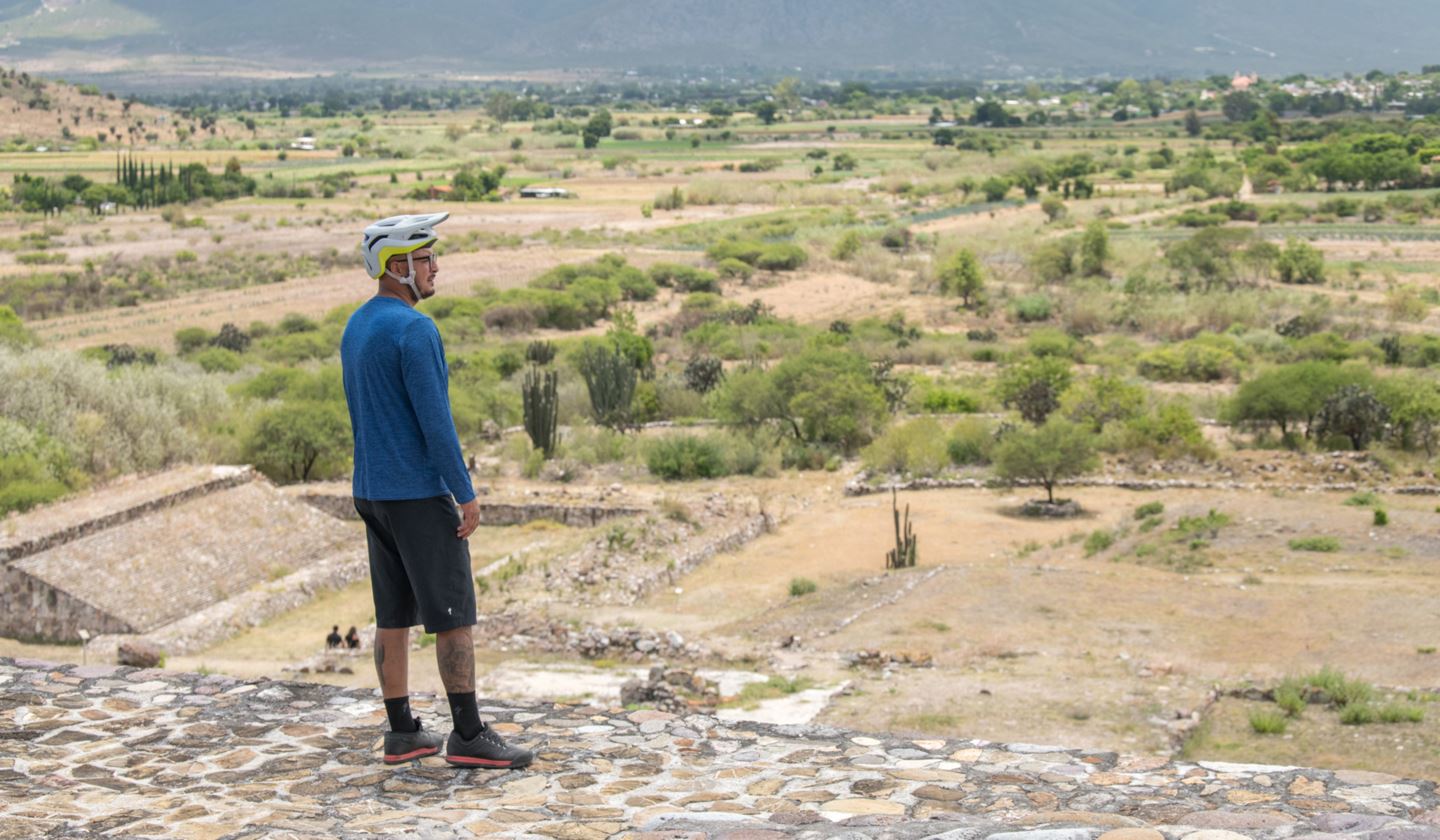 We walk past the metal doors contrasted with the cement walls of Alfredo and Brenda's home. The house is typical of rural Mexico—simple and beautiful, with an opening terrace as soon as you walk in. It reminds me of my grandfather's house in Durango. I can hear chickens toward the back. The couple and their family are welcoming and tell us they're preparing food for everybody. An extended family lives on the property, and they're all making tortillas by hand and cooking meat. They pour us a bit of mezcal. I feel honored to be here in their home. They prepare such a beautiful meal and ask me if I want crickets (this is a first for me). I take my first bite, and it was so good.
Their house is covered with beautiful Oaxacan textiles, made with knowledge passed down in their families over generations. They give us a tutorial on how they make textiles revealing how complex the process is and how much labor goes into every piece. Some designs take months because it is a labor of complexity, love, and skill. Only one day in, but I feel like I have learned so much. This is exactly what I was hoping for.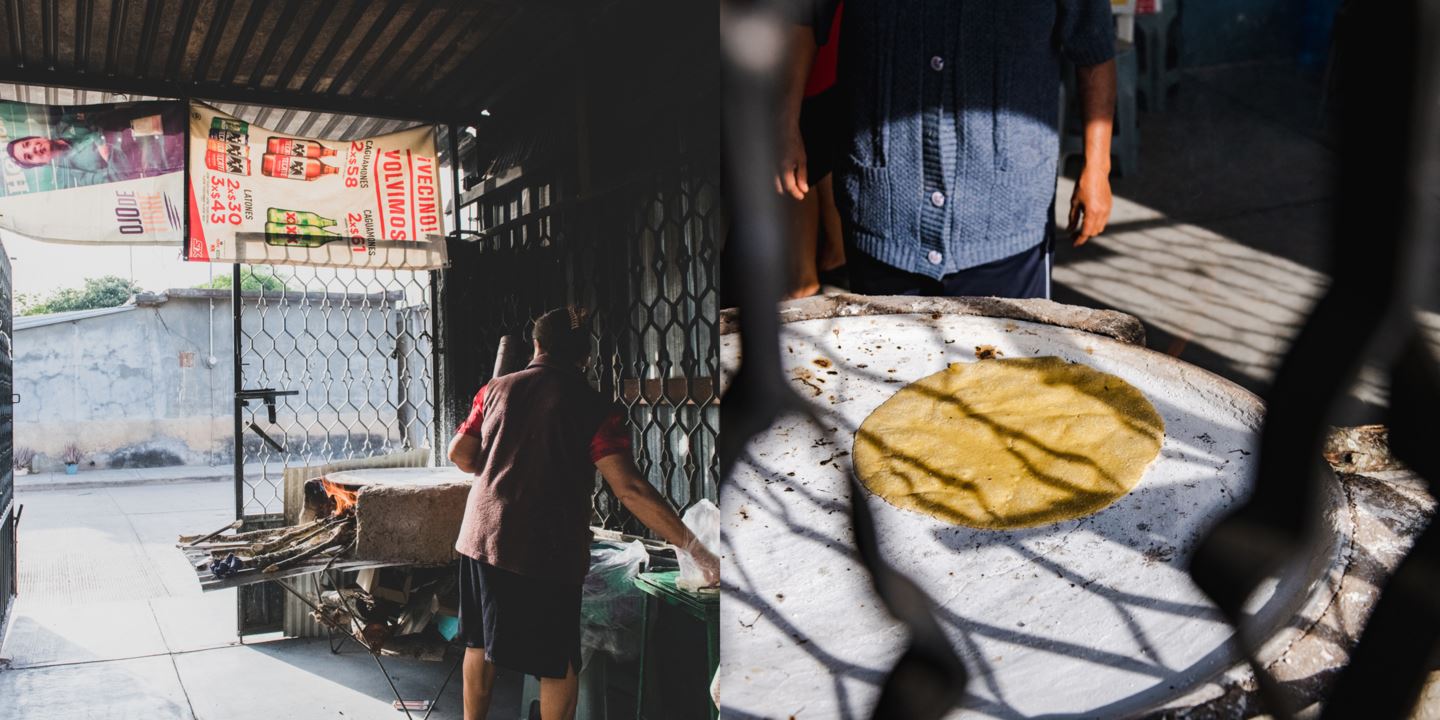 After spending a few days in the city, I head to the mountains of Sierra Norte for mountain biking with a guide recommended by Erik. Jose Luis owns an Indigenous guiding company called @mtboaxacaadventures. As we make the drive, there's mist on top of the mountain after a fresh rain. The green comes alive. Because it's the rainy season, it looks like the Pacific Northwest, but because of the microclimates in the area, it feels like we're in the desert.
I become increasingly more excited to mountain bike here. Jose explains how the trails were once paths that Indigenous communities utilized to get into the city. He shares how mountain biking has changed the area, and the ways youth are involved with trail building. After hearing all this, I'm really glad I went with a guide who is not only from the area but who also supports his community.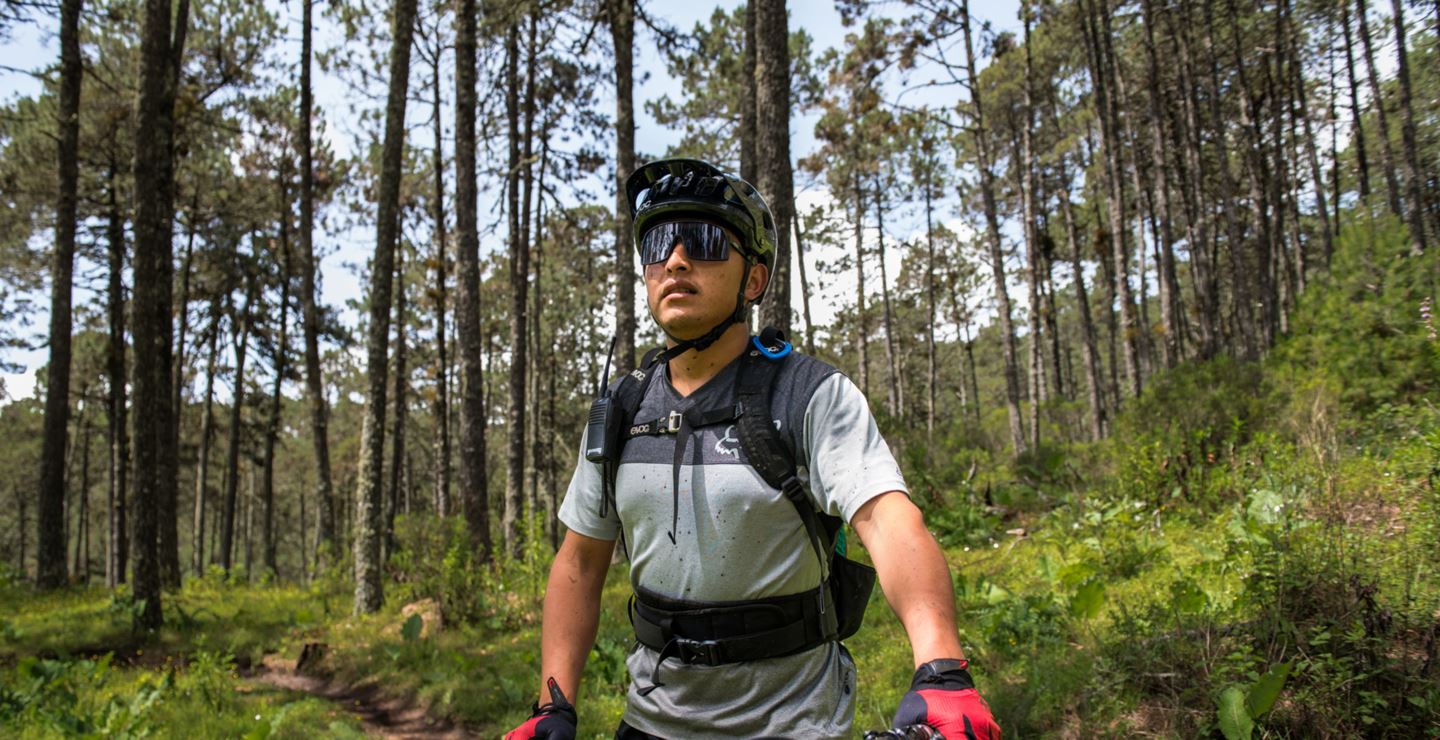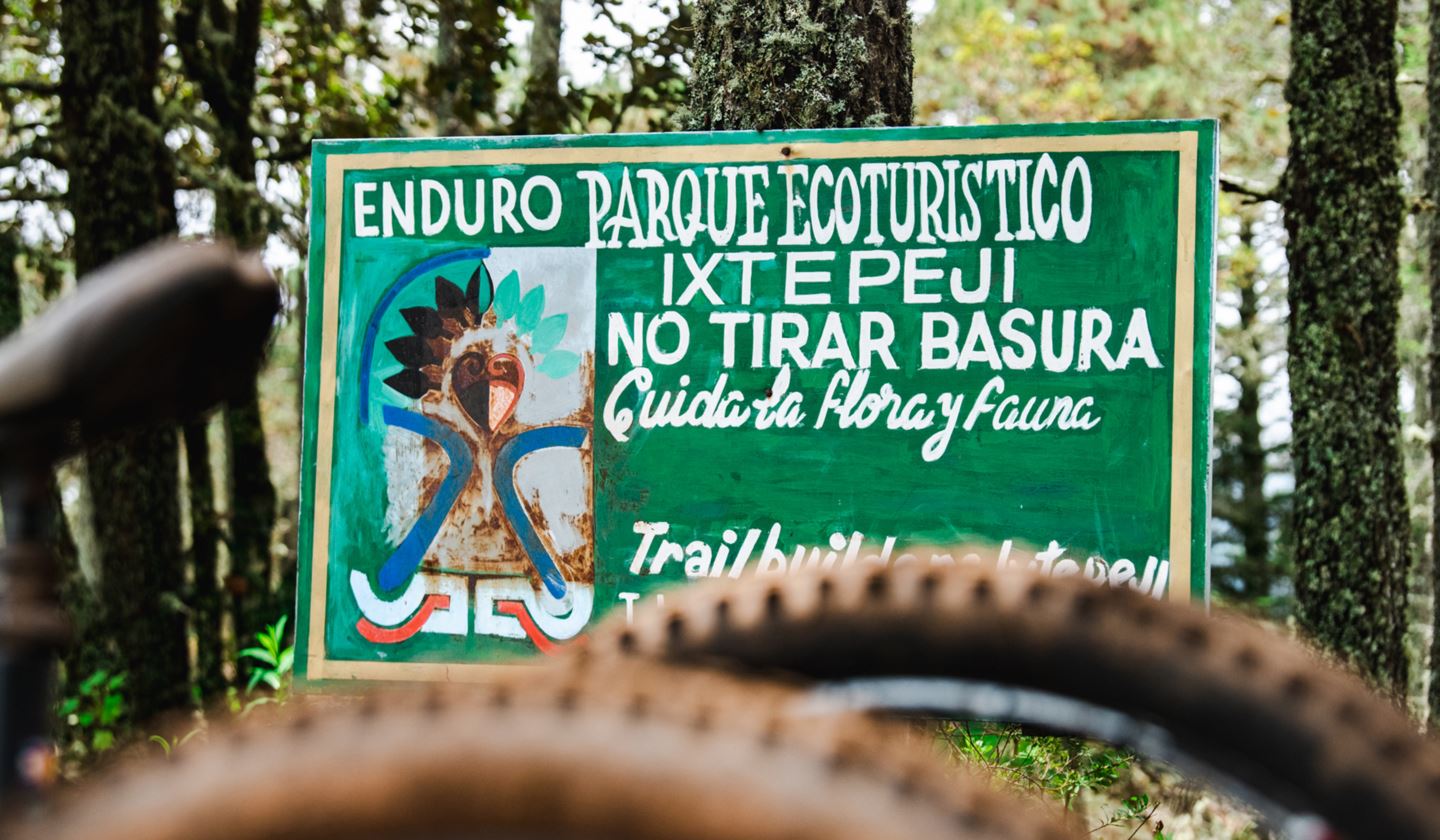 After arriving at the cabins, we head to a local restaurant owned by a family. The chilaquiles were the best ones I've ever had. Honestly, Oaxaca has some of the best Mexican food I have ever tasted. The mole, I could move here for the mole. After filling our bellies, we loaded up the truck to shuttle the trails. We drive up to the bike park, where our guide stops to pay for our entrance. We continue driving up toward the first trail, engulfed by mist. We get out of the car, and I can feel my breaths become more exaggerated in the thin air. I then realize there are roots everywhere. Wet roots are my kryptonite! I was raised in the Southwestern U.S.— what the hell do I know about slippery roots? I tell Jose, "Hoy me vas a dar una clinica de raices." Today, you're going to give me a clinic on roots. He laughs.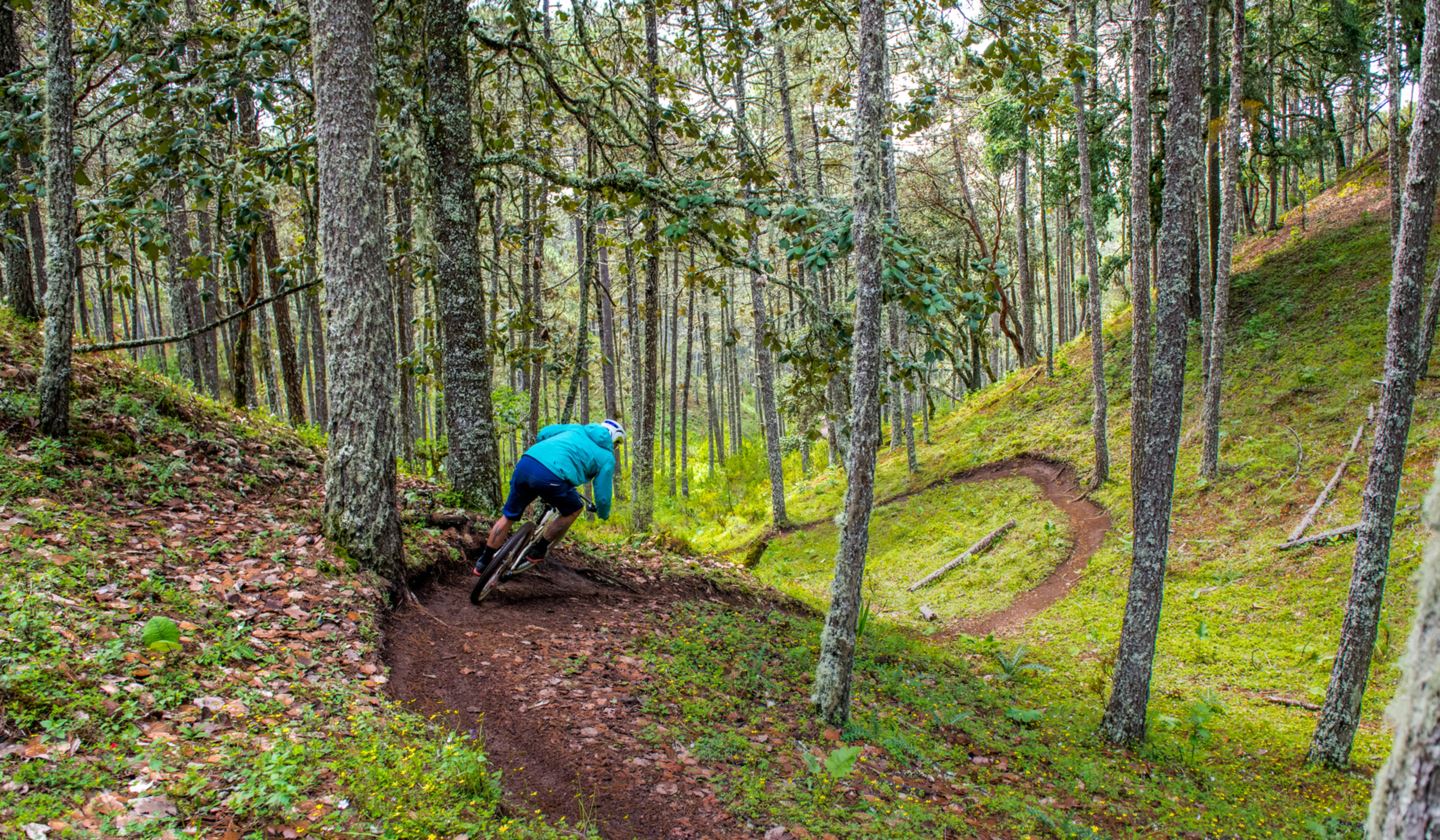 The trails are technical and fun, the kind you can make as challenging as you'd like, depending on your speed and desire to get rowdy. My bike was feeling great, absorbing all the roots, and I was really in the flow. Jose is a strong rider, so it helps to follow him, and he'd do me a solid by yelling out raices when he would see them. I tried to do a few laps without taking my camera out because I wanted to experience the trails fully present. But that honestly didn't last long. It was too green, with lush and beautiful winding singletrack everywhere. The vegetation and vibrant green moss are foreign to me. I must stop and photograph it.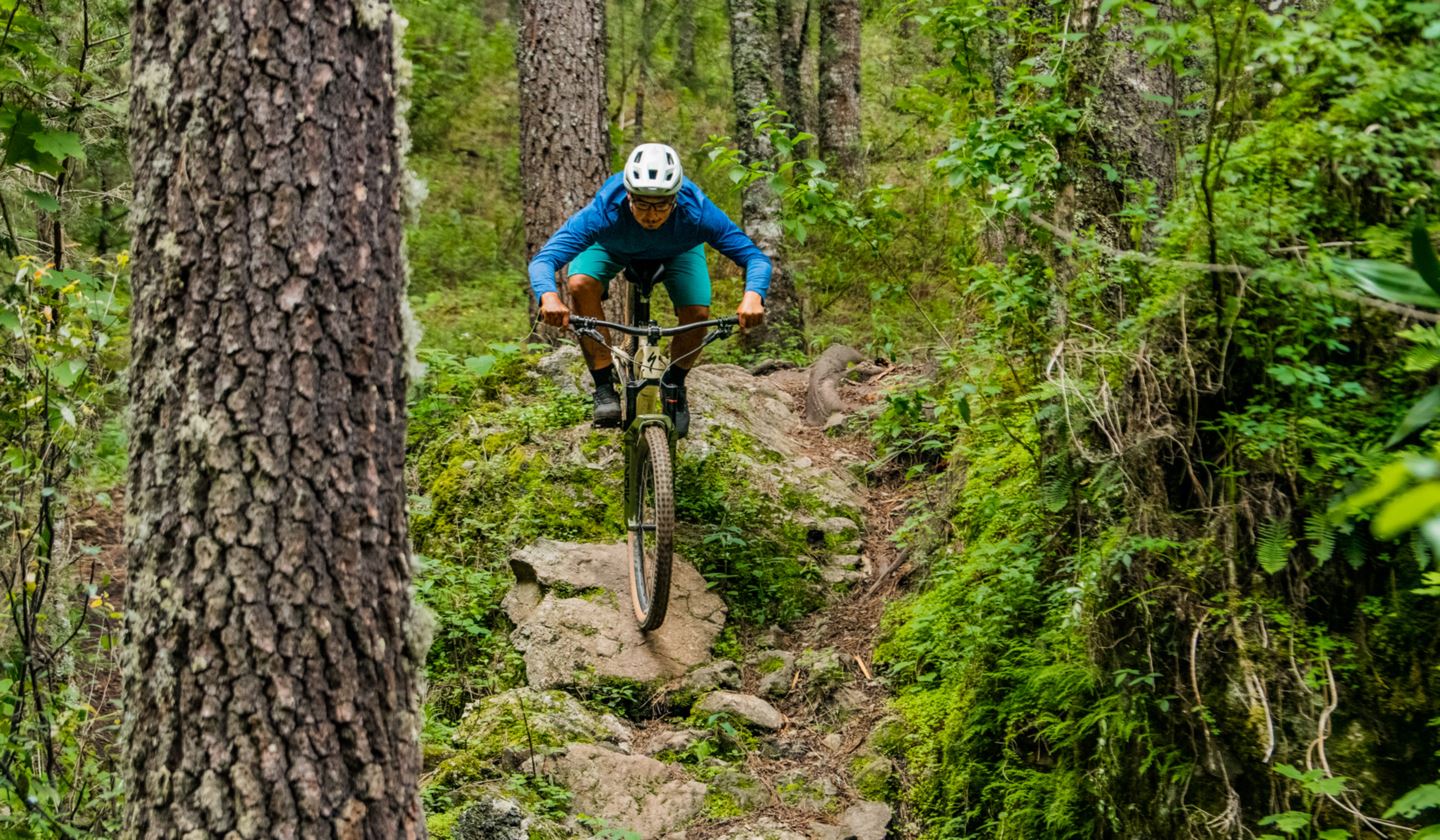 La vegetación y el musgo verde y brillante me son ajenos. Debo pararme y fotografiarlos.

–Eric Arce
After riding all day, we head back to the cabins. They're simple but cozy. Jose informs me that he'll pick me up for dinner back at the family restaurant again. Amazing singletrack, some of the best food in the world, while hearing and practicing my Spanish all day. Can it get any better? I'm not from Oaxaca, but I feel so welcomed there. At the trailheads and in the city center, Oaxacans come up to me to ask about my bike and talk about their favorite trails. This is a harsh contrast to what often happens in rural places in the U.S., where having a nice bike usually comes with stares. No hello, nice bike, or even acknowledging me… just elongated stares.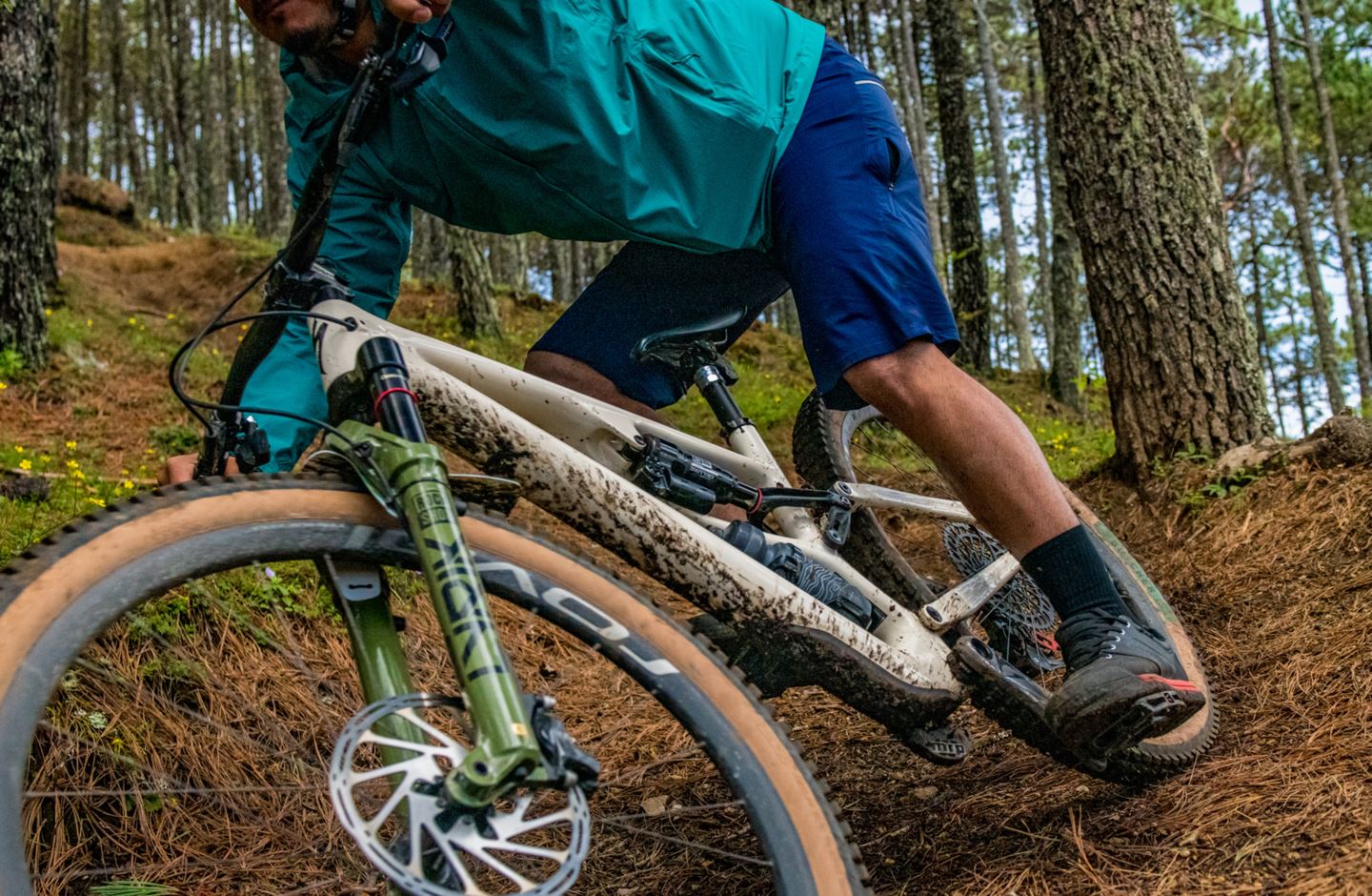 After three days of riding in la Sierra Norte de Oaxaca, and a few spills (like thinking I could cut into a corner, only to have a root hit the eject button within the vegetation), I am enjoying every minute of riding here. On the last day, we ride one of the longer trails, which feels like we're in a high-altitude desert. The trails are steep, loose, and extremely technical. Once I pick up momentum, it's hard to stop. I love these types of trails—loose and scary enough to feel like you need to be extremely focused. Every time we take a break, Jose smirks and asks, "¿Que tal?" I told him, with an even bigger grin, "¡Perfecto!"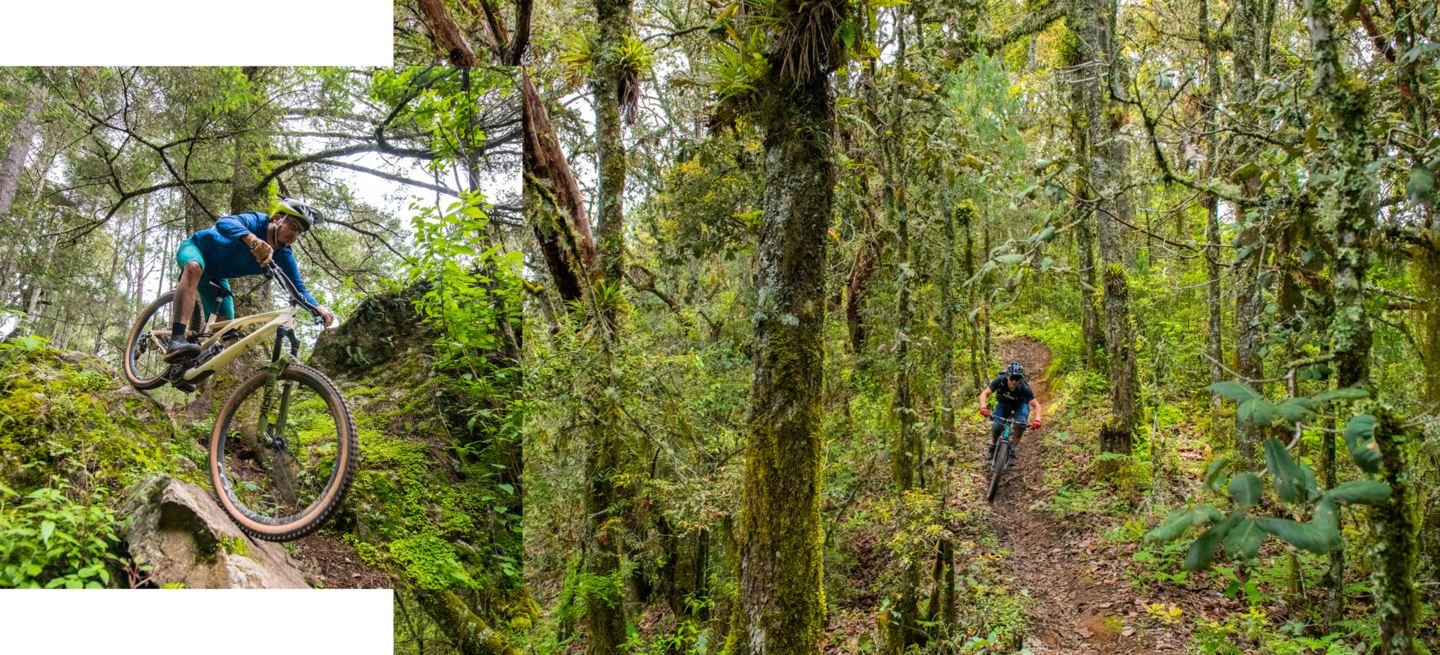 As I pack up my bike, I can't help but think about how beautiful this trip has been, especially how much I learned from guides and other Oaxacans. I'm sad to leave Mexico but grateful to know there are pockets of culture like this throughout the U.S. In many ways, Mexican culture in all its varied forms has not only made me who I am but has influenced mountain bike culture. How often do we eat Mexican food before or after rides or see Mexican-inspired colors and designs on bike apparel? Mexican culture in all its varied forms has not only made me who I am but has influenced mountain bike culture.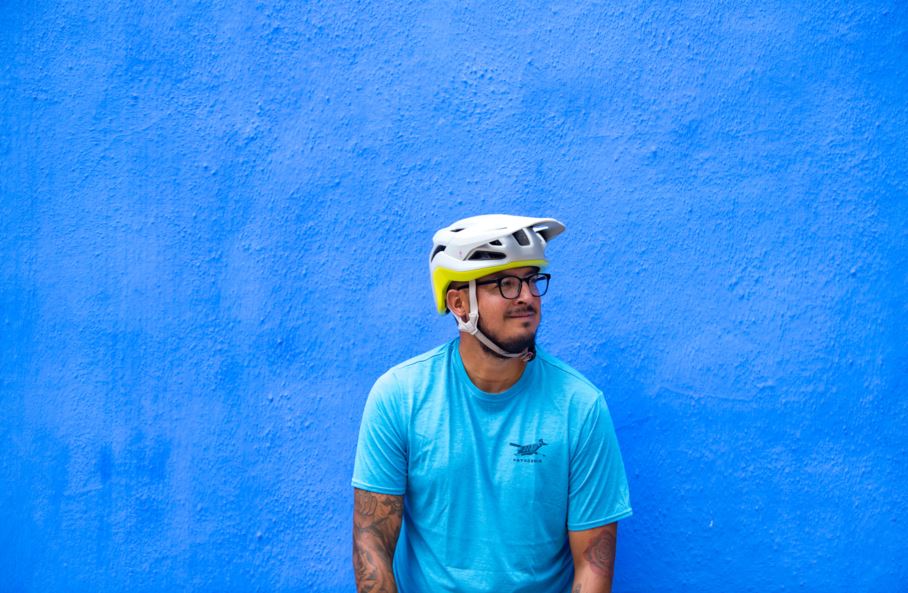 La cultura Mexicana en sus variadas formas no sólo me ha hecho quien soy, sino que también ha influenciado la cultura del ciclismo de montaña.

–Eric Arce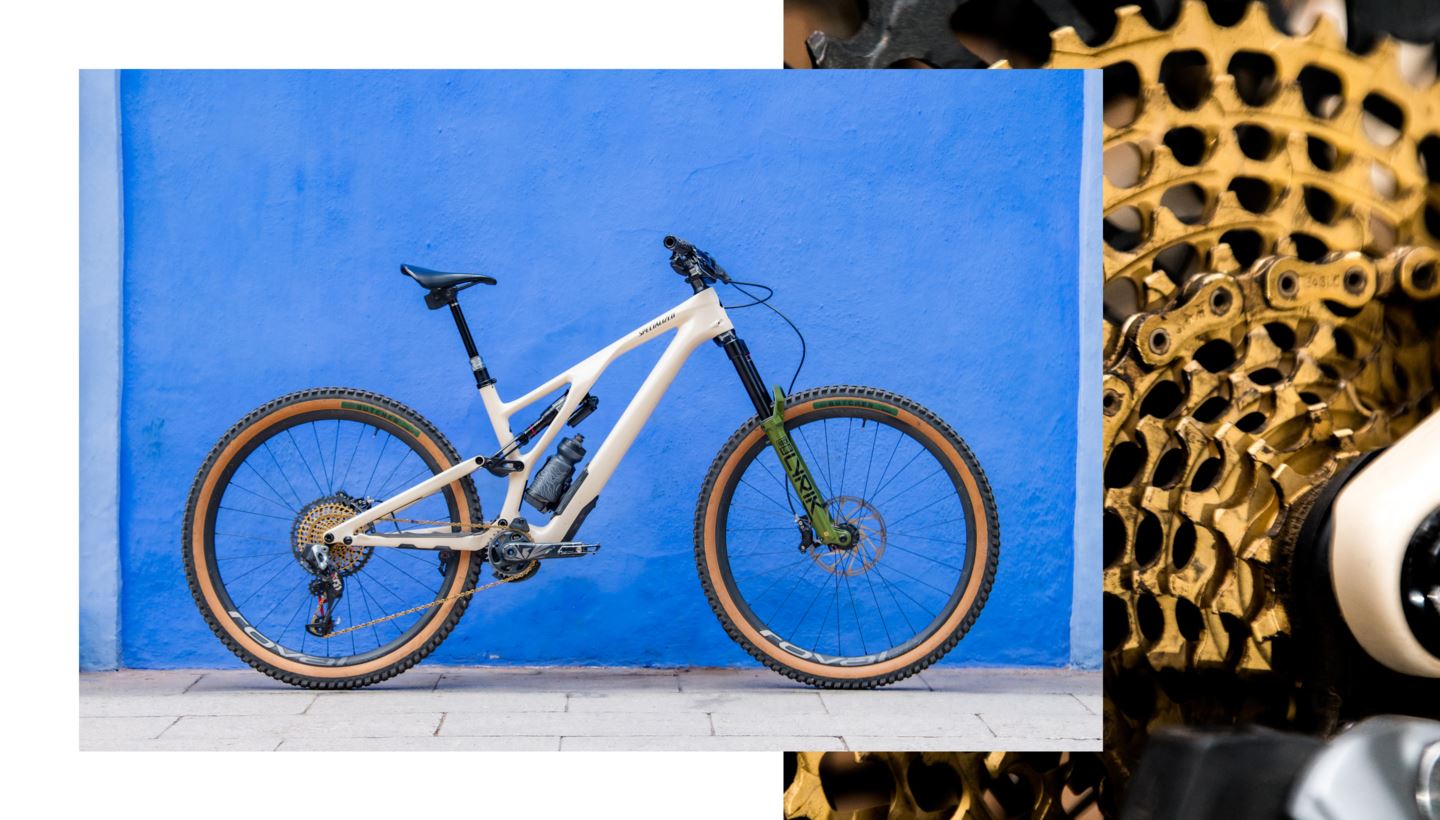 Yet, I can't help but feel that Mexicans are an apparition within the bike community, as phantoms that are rarely centered or shown, even in Oaxaca. The times we do appear in some way, I can't say it's always in the most respectful ways, like wearing sombreros during World Cup races. But we're here in the U.S. riding and in Mexico building your favorite trails. I know a lot of people have done a lot of work to make Oaxaca the destination that it has become. The culture is welcoming and eager to show the trails they have proudly built and maintained. Just remember, when you visit, to also highlight (respectfully and with permission) the people who create and maintain the culture that inspires us to want to bike there.
Photos and words by Eric Arce.