When Jolanda Neff boarded the plane to Wisconsin for her first cyclocross race in two years, she hadn't even sat down in economy class before a crew member approached her and upgraded her seat. An Olympic gold medal will do that.
"It's the biggest race you can win. I feel like people who are following cycling, they follow the world championships. But the Olympics…Everyone is following that. It really reaches people outside of the cycling bubble. It's something that's almost like common knowledge, especially with us winning the whole podium and all the medals. I think every single person in Switzerland got wind of that."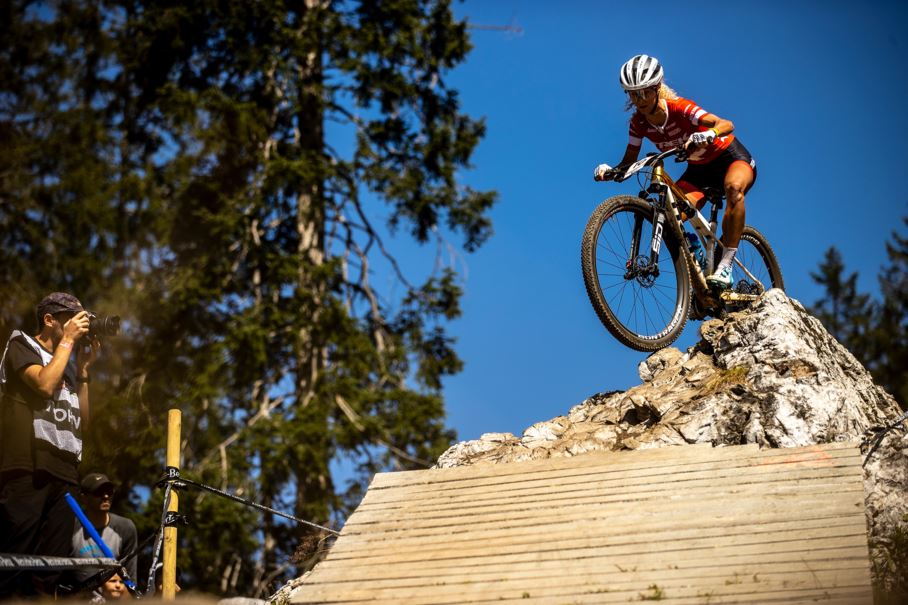 As she settles into superstardom and the sudden surge in selfie requests that come along with it, the Swiss rider has quickly transitioned from the pinnacle of her mountain biking career to an abbreviated cross season. After three World Cup CX races in the U.S., she will take the rest of the winter off. Breaks are few and far between for the Olympic champion.
"My break time is on the airplane. That's honestly the only time I find time to read a book or watch a movie. I never ever watch a movie other than in an airplane. I don't even have a TV! I'm always looking forward to these moments of breathing and relaxing."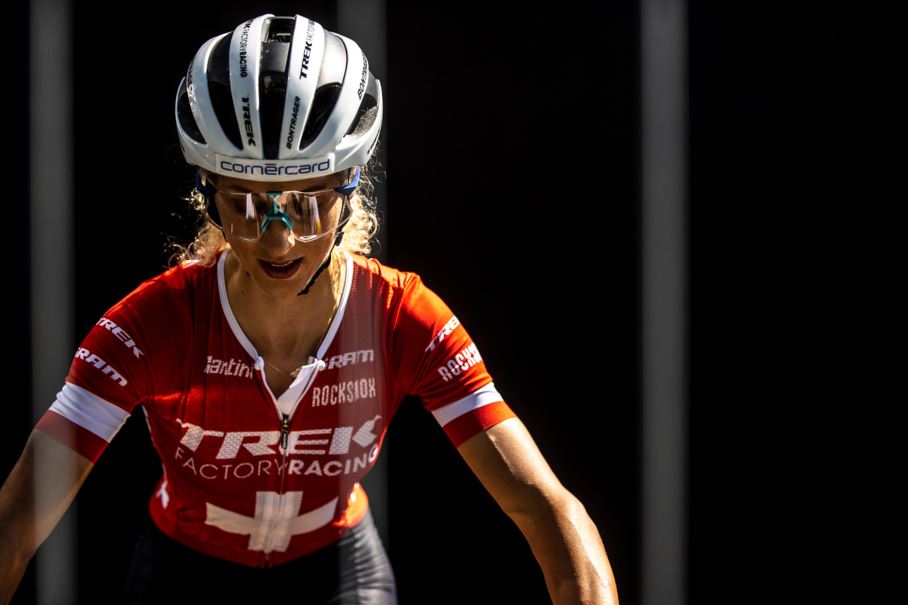 When she stepped off the plane in the States, Waterloo's Trek CX Cup awaited her return. The last time she had ridden a cross bike was a win here in 2019. Two years later, she came back, received a new Trek Boone, and promptly powered through the entire field in two laps. Starting in the back row of the field of 40 proved to be no problem as she soloed to victory in Friday's UCI C2 race, taking home a prized University of Wisconsin hockey jersey.
"Maybe one day I will get to play some hockey. They took Sven [Nys] out to play hockey, but they didn't take us out! We were like 'What's going on?!' We want to go too!"
View this post on Instagram
While the hockey gold medal remains elusive for Neff, she takes pride in the gold-adorned Trek Supercaliber she was gifted following her cross-country triumph in the Tokyo games.
"I love the colors. The gold and the rainbow. I'm totally into that. Everyone loves something special…some bling."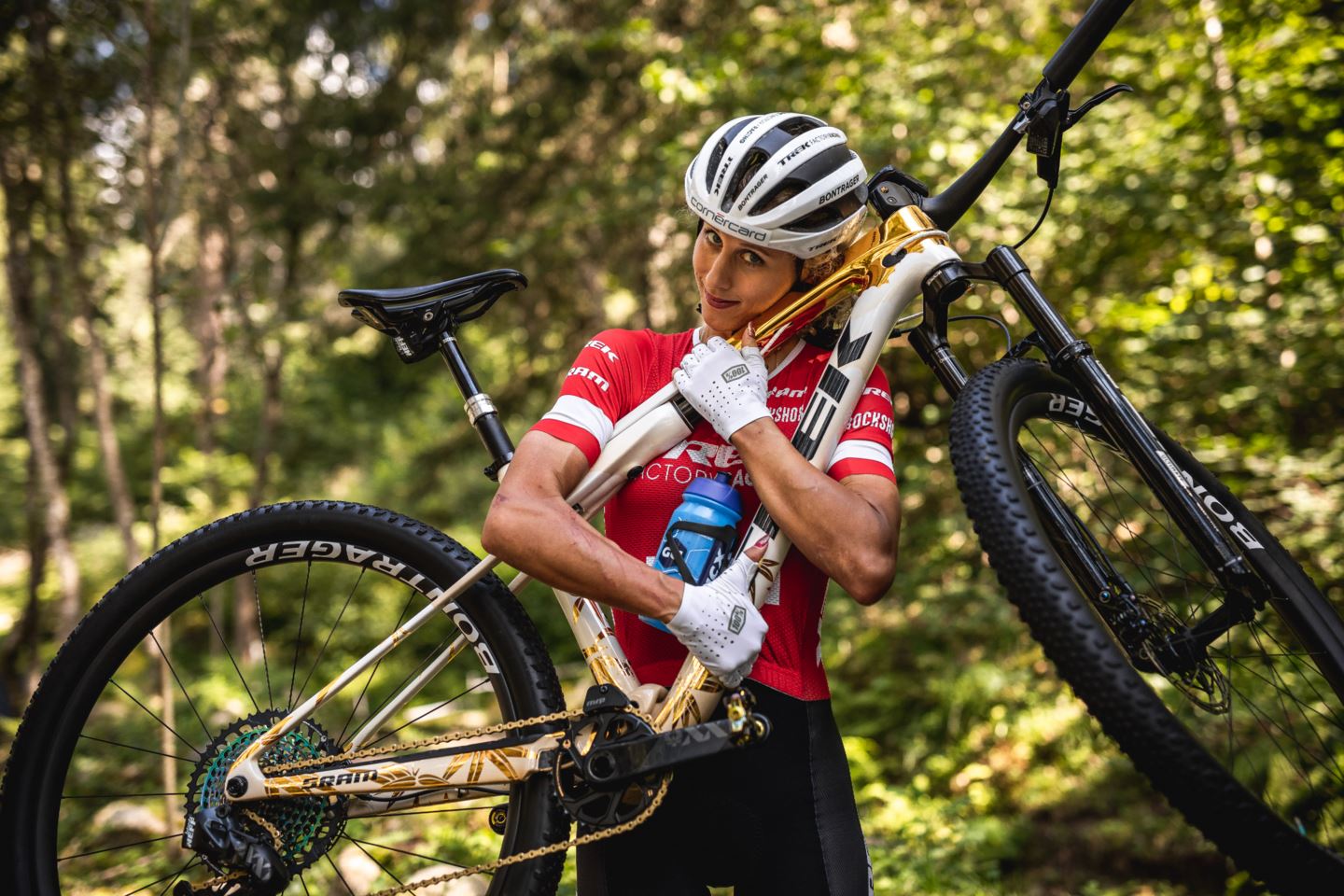 Though she's partial to a bling-ed out bike, her take on gearing is much less flashy: "Keep it simple!" No matter the gearing or the discipline she's racing, her favorite part of her bikes is the AXS technology.
"I have never ever had a problem with it. It works perfectly fine in every condition. I really trust it and it feels great."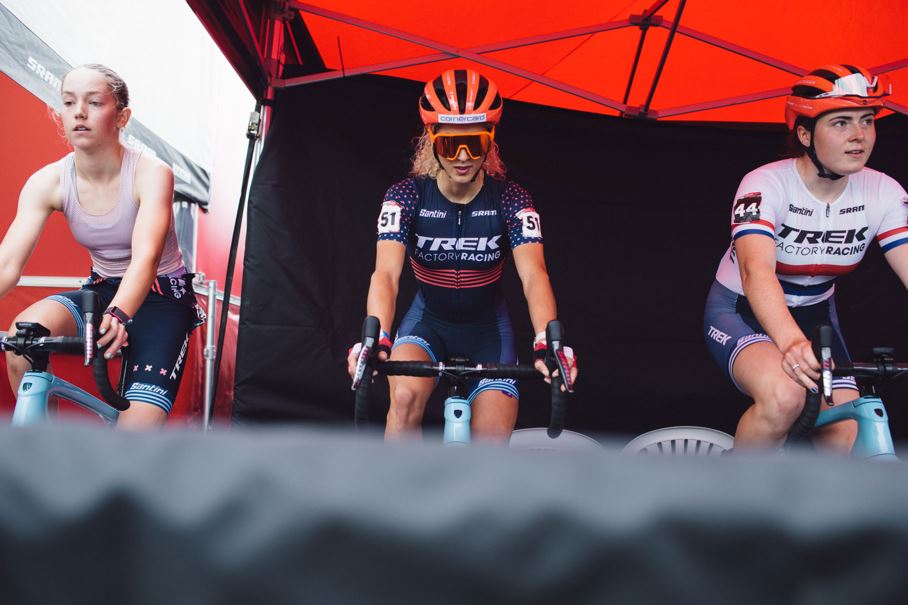 She piloted her AXS-equipped Boone to a 4th-place finish during the dry Waterloo World Cup with a 38T chainring and 10-33 cassette. She then got her first front-row start of the season in the mud fest of a World Cup in Fayetteville, Arkansas just three days later. The next World Cup race in Iowa City will complete her cross season
"I'm doing these three races, but then after that I will go on holiday, and I probably won't do any more cross for the rest of the winter. Maybe I'll watch some more movies," she laughs.