Isabeau Courdurier delivers the perfect season, and Sam Hill three-peats to take the overall Enduro World Series Champion titles.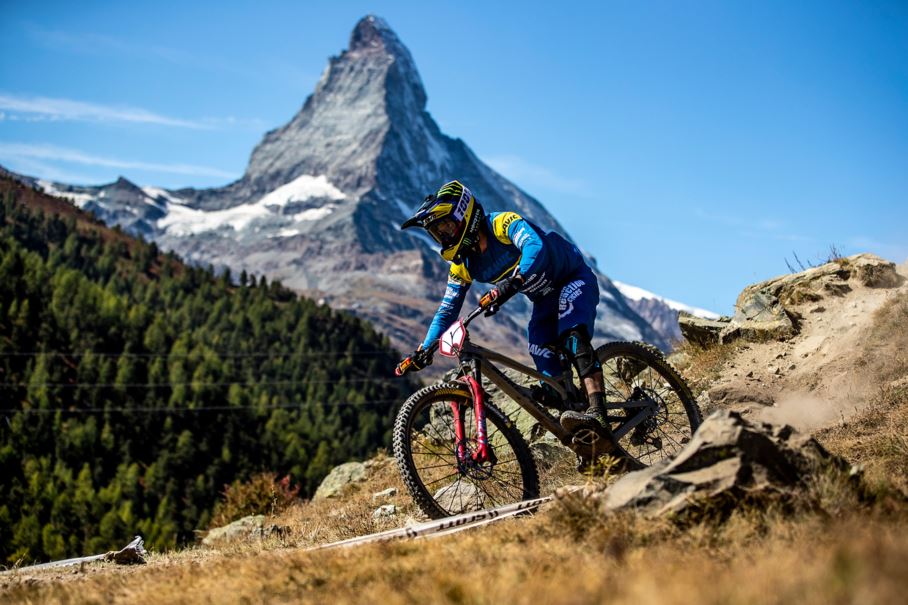 Sam Hill (Chain Reaction Cycles Mavic) arrived in the shadow of the Matterhorn, and chased hard for his third consecutive Enduro World Series Champion title. Hill's long-time mechanic Jacy Shumilak was nervous about the tracks of Zermatt.
This place is so gnarly, the tracks are so long, anything could happen there!

–Jacy Shumilak
The SRAM and RockShox athlete used his unrivaled DH and Enduro prowess on the long alpine descents to take second, third, and then first place on the opening three stages. A seventh-place on the rocky lakeside track of Stage 4 meant Hill had to put it all on the line for the final stage - the Queen stage.
I knew going into the Queen stage I was second overall, and Flo was in sixth. As much I wanted to win the Queen stage, I didn't want to gamble on Flo passing a couple of guys, or someone passing me if I made mistake. I went for it on the Queen. I definitely didn't brake into some of the rocks gardens, kept it pinned. It was the stage I was looking forward to all weekend.

–Sam Hill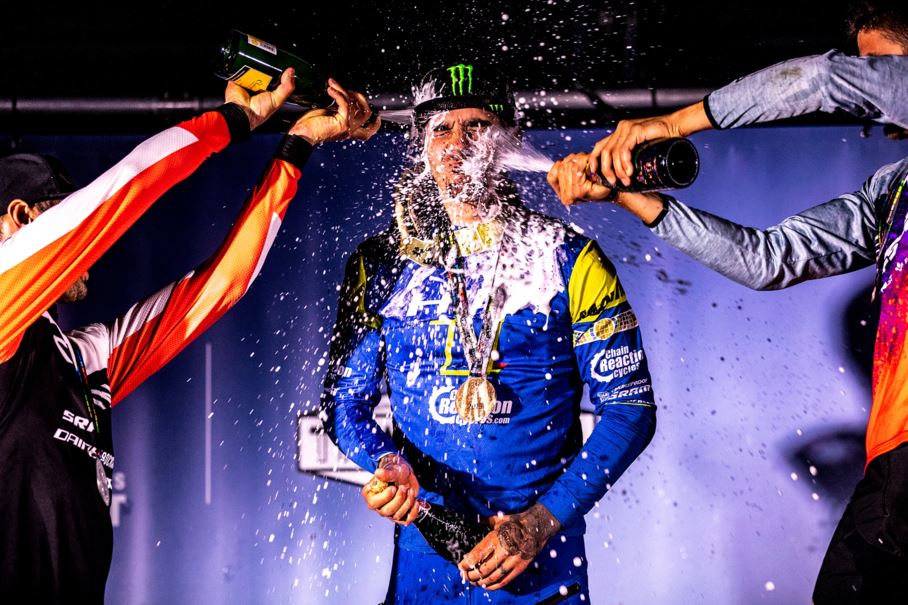 The result was incredible, a 7.8-second winning margin that saw Hill claim a record-breaking third successive EWS overall title despite a hard start to the year.
When asked what gave him the winning edge, Hill replied, "Determination. I'm stubborn. I don't want to give up without a fight. There were definitely a few spots along the way that you think it's not going to be possible, but you keep yourself in it and stay determined. We fought our way back into the title fight coming into this weekend."
Sam rode SRAM Eagle X01 AXS™, SRAM Code brakes, RockShox Lyrik Ultimate, RockShox Super Deluxe Ultimate with MegNeg Air Can, with a RockShox Reverb AXS™ dropper post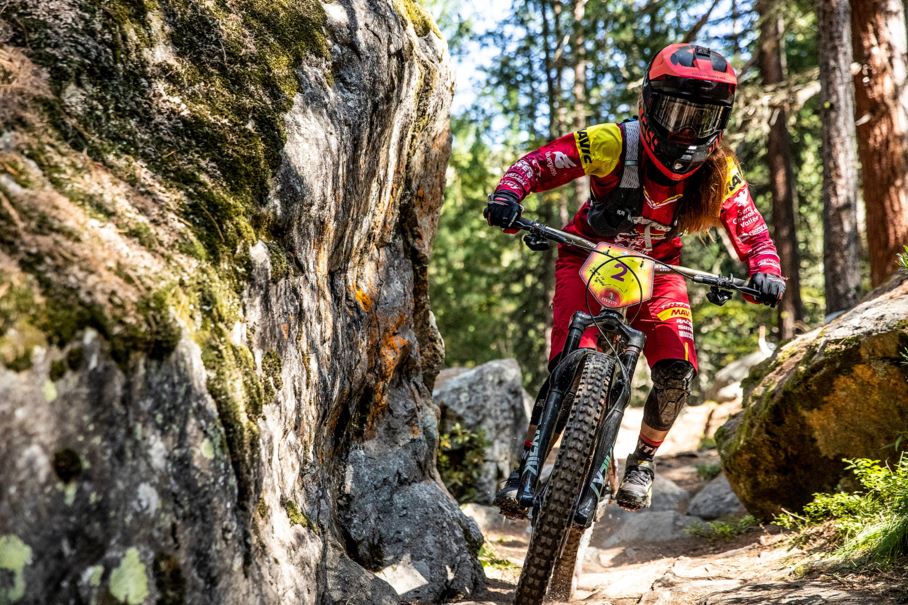 Isabeau Courdurier (Intense Mavic Collective) already had the overall sewn up heading into the weekend but she put in a dominant display on the spectacularly scenic but brutally rocky stages of Zermatt. Racing in memory of industry legend Chad Peterson, Courdurier charged the prototype Intense bike he helped develop into the top position on all but the last stage, finishing over 30 seconds clear of the field.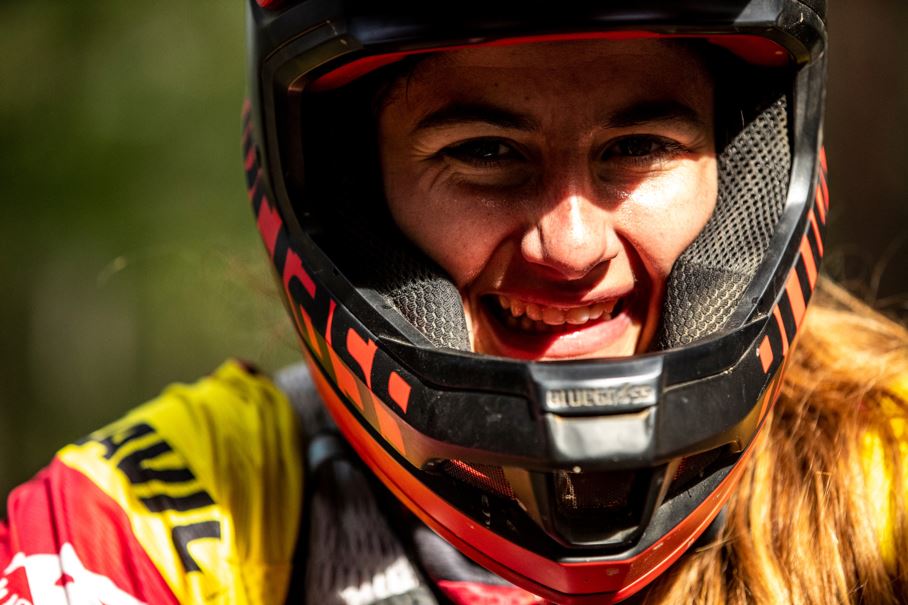 It was definitely a special race for me today. I just wanted to go and have fun and give everything I had. It worked and I'm so happy that this bike has its first win today. I only received the bike before practice day, it's completely new and different but it worked amazingly. It was such a special one for me, so many emotions, I wanted to push only for one thing - I sent it for Chad today and I'm very happy I did." Courdurier is clearly looking forward to campaigning the new bike next season. "For me the most important thing is still having fun on my bike so I'll definitely try something else but I keep on riding enduro as long as I love it.

–Isabeau Courdurier