Enduro racing legend Adrien Dailly knows more about Zipp's 3ZERO MOTO then just about anyone. The French rider on LAPIERRE ZIPP COLLECTIVE test rode the wheel during its development. This year he rode it to an EWS victory. We were happy to catch up with him recently about cycling, recovering from injury, and more.
How would you describe the vibe on the team?
It's such a relax atmosphere. We know each other really; well it's like a family. Everybody has his own temperament.
What was the hardest part of not racing for so long this season?
Racing is part of our life and I feel like we need that, but the hardest part must be missing goals. The races were canceled and postponed every week almost. We didn't know if we would be racing in 2020, so we didn't have goals to train for and it was hard to find the motivation. I really missed having goals and reason to wake up and train.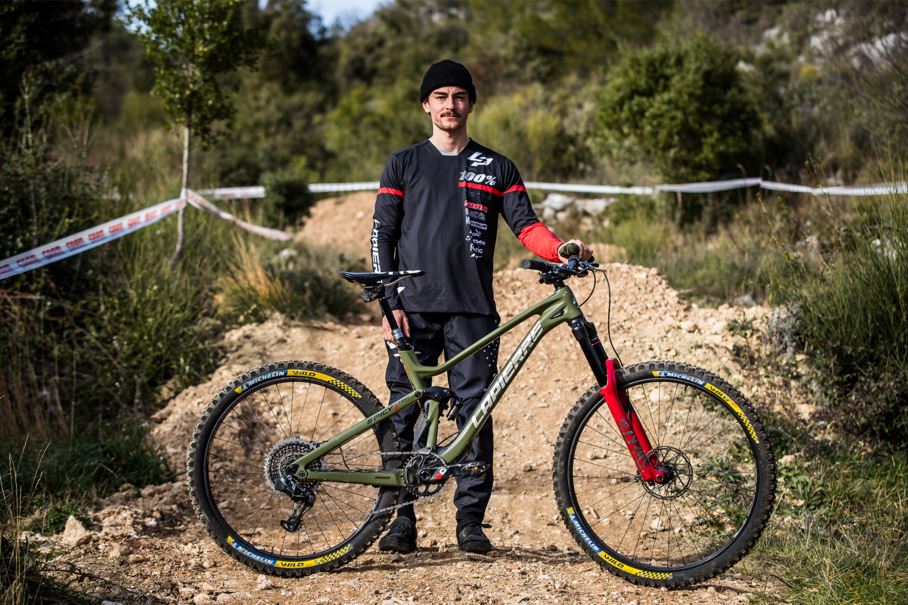 With the extra time from the delayed start of racing, did you do anything different, either on the bike or for fun?
I really enjoyed being at home during summer and seeing my friends because I usually don't see them during summer. I spent a lot of time in the bike park and in the mountains as well.
The conditions were tough at the EWS in Switzerland. How does your strategy or preparation change when the conditions are wet and muddy?
Yes, it was really cold and wet. I was trying to prepare as much as I could for the cold (riding clothes and bike). It was really muddy and slippery, which make everything more technical.
What has it been like to train and ride on the 3ZERO MOTO wheels this year?
It's been a long time I'm riding the 3ZERO MOTO wheels I was part of the development, so I start to be used to it. But every time I'm testing other wheels I feel like something is wrong and I'm happy to be back on the 3ZERO MOTO.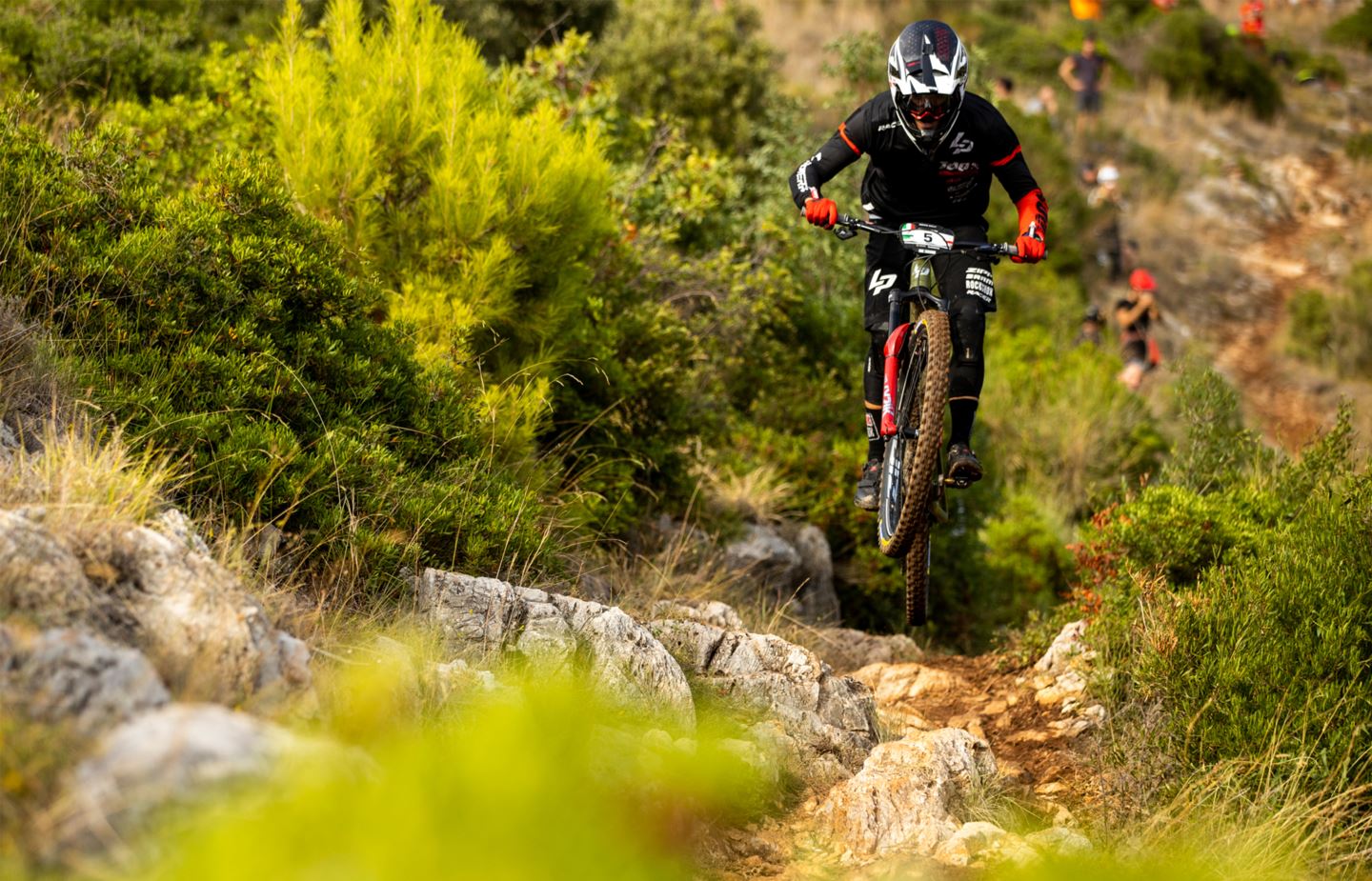 Where is your favorite place in the world to ride?
For what I've explored I really like Molini (Italy) and Samoens (France) but I have explored British Columbia properly… and still a lot to explore…
How would you contrast racing/courses in Europe with those in North America? Is altitude a factor?
I'm really bad at racing high altitude, so when it's high like Aspen, for example, I feel like I couldn't be as strong as in Europe in low altitude. I think the shape of the mountains in Europe are usually steeper and more flat in North America. I prefer when things get steep and technical.
What is your favorite breakfast before a full day of training?
I'm trying to do a salt breakfast for races or big riding day like rice, avocado, been, eggs, and sweet the rest of the days with chocolate.
What other forms of training do you do? Road cycling? What off-the-bike training have you found most effective?
I start to really enjoy road bike, which was really not true in the past. Now I like every kind of bike ROAD, BMX, MTB… Gym and running are the two main sport I usually do off the bike. I did a lot of trail running during all my injured period. I started to like it and feel like it's a good complement.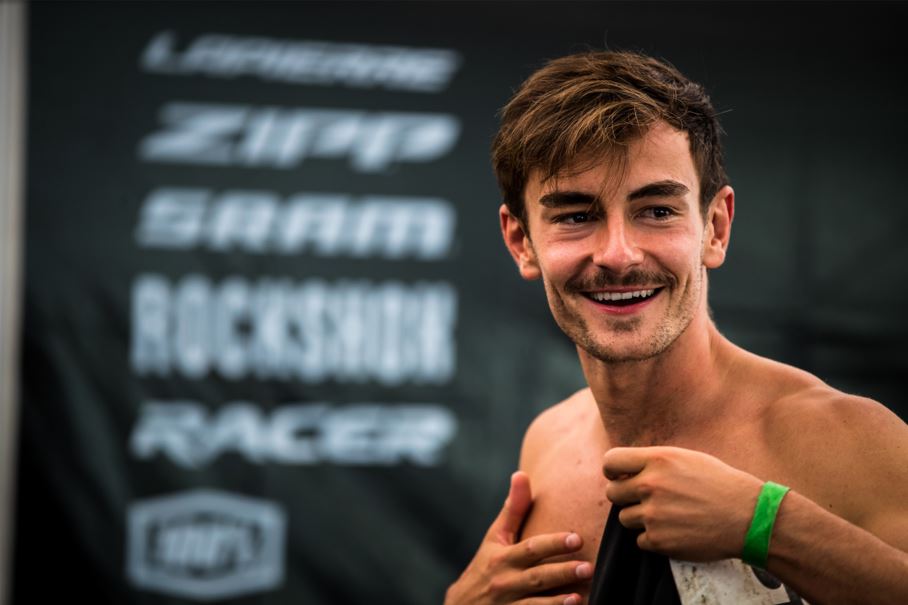 How has it been coming back from injury? We saw you did some extra riding and running during your recover! Some paddle boarding as well?
Not Easy! I did a lot running and trail running. I was racing all the locals races. I injured my ankle two times, so I'm racing now only the vertical climb races. I did a lot of mountain bike training on the road, which is not so fun. And a lot of gym, legs mainly and all the right side (that help to keep muscles on the injured side).
How has your approach to racing changed over your careers? Have you made any significant changes especially in your mental approach to competition?
I think I change my mental approach after the 2019 season. I was not strong enough, and I change a bit my mental approach to push my body a bit more especially for training.
Tell us about this DH race earlier this season, that you won on a trail bike? Are we going to see more of you on Downhill events?
It was just a small DH race that was possible to ride with my enduro bike, so I really enjoyed that one. I like riding downhill. I like when it's fast and technical, and I will try to race more downhill races for fun if I can! Maybe not taking too much serious for the moment… I need to have a good bike to start racing world cups…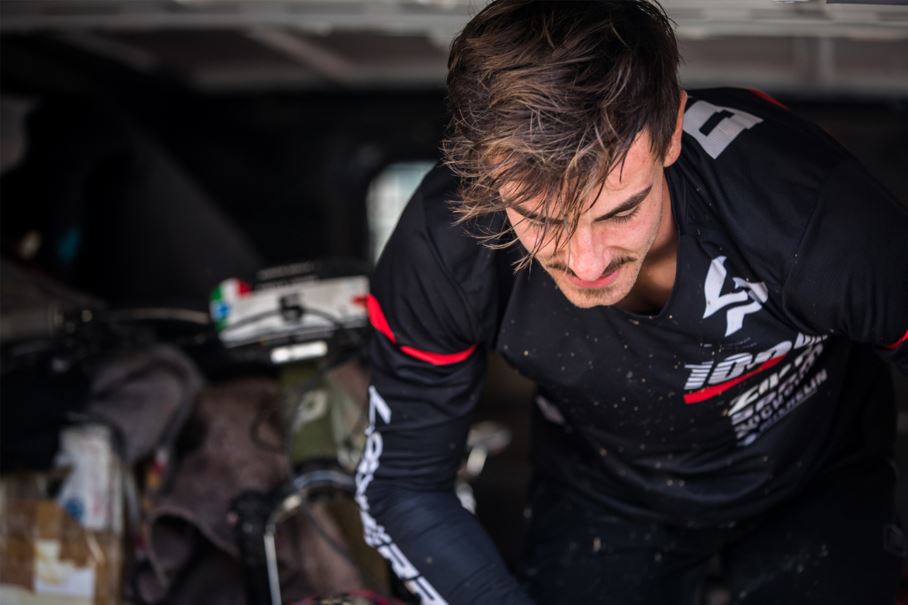 Do you and Nico ever go head-to-head in training?
Yes, pretty often! He is always full of motivation to go ride, to go test some new stuff and try to keep training almost like a professional athlete! It's really impressive how he keep the motivation to ride the fastest possible. He is back to racing with the E-EWS, so it's a new motivation and challenge for him and he seems really happy racing again and smoke the young guns.
We hear that sustainability (ecology) are important to you. Can you explain why, and what do you think is the first thing we can do to lower our impact on the environment?
I'm not the best to give advices because we keep traveling in the world to go race bikes (not the most essential thing ever). I'm trying to balance with one or two things like not buying any meat. I'm trying to buy organic food when I can, and food which does not come from the other part of the world. I try to recycle waste, clothes and bike parts. I give all my tires that I don't use anymore. Riding bike for the short trip, it's an easy one to do.
Follow @adriendailly and @lapierrezippcollective.