Katerzina Niewiadoma always goes by Kasia. "In Poland nobody calls you by your full name. It's just Kasia."
Niewiadoma, who hails from the south of Poland, was scouted by Koos Moerenhout to join Rabobank-Liv when she was just 18. With Marianne Vos, Anna van der Breggen, Annemiek van Vleuten and Pauline Ferrand-Prévot, all of whom have one or more world titles to their name, it was the absolute super team of women's cycling. There she laid the groundwork to mature into one of the best riders in the world and one of the leaders of Canyon//SRAM Racing.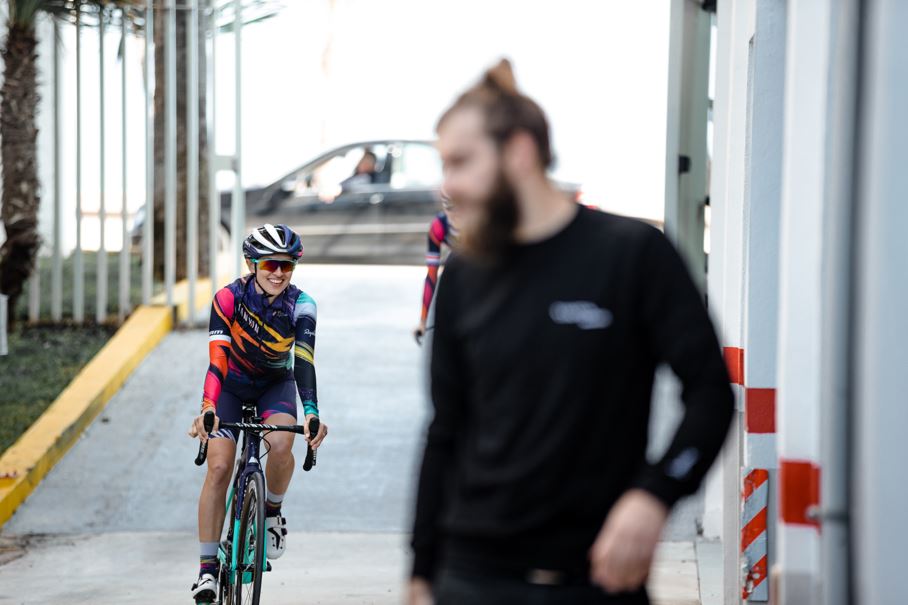 Photo by Thomas Maheux
"Being on that team taught me so much. When I was at Rabo-Liv I always fought because I didn't want to be left behind. In my head I knew I had to be there in the final of, for example, Flèche Wallonne. I was mentally strong while I was suffering so much because they were in my team. After the race when we discussed the day, I didn't want to feel I didn't belong there."
In 2019 she won the Amstel Gold Race in a dominant way, won two stages in the Giro Rosa, came second in the OVO Women's Tour while winning a stage, and podiumed in Strade Bianche. However, she is rather philosophical when asked if 2019 was her best year so far.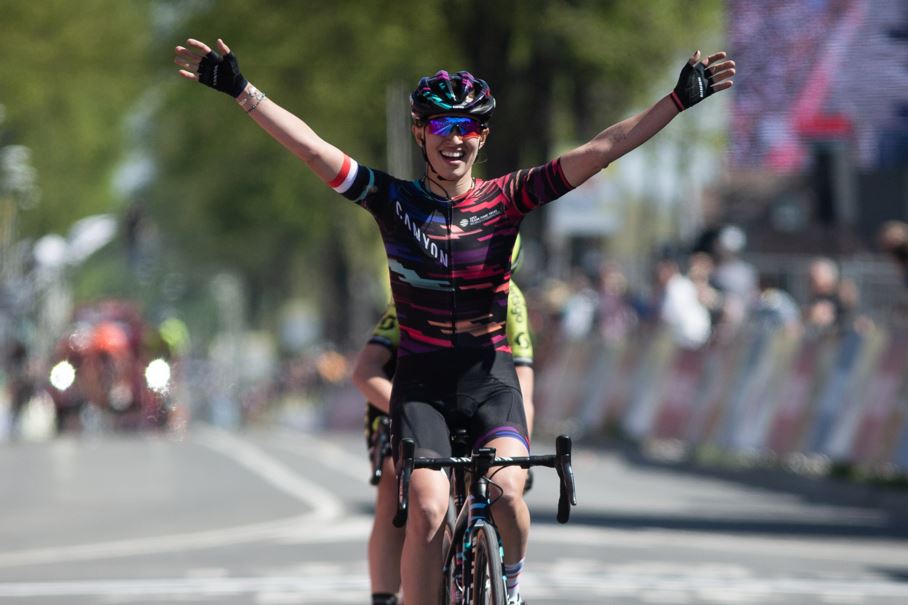 Kasia wins a thrilling 2019 Amstel Gold. Photo by Velofocus
I don't know if 2019 was my best year to date. Each year has something special. What defines 'the best?'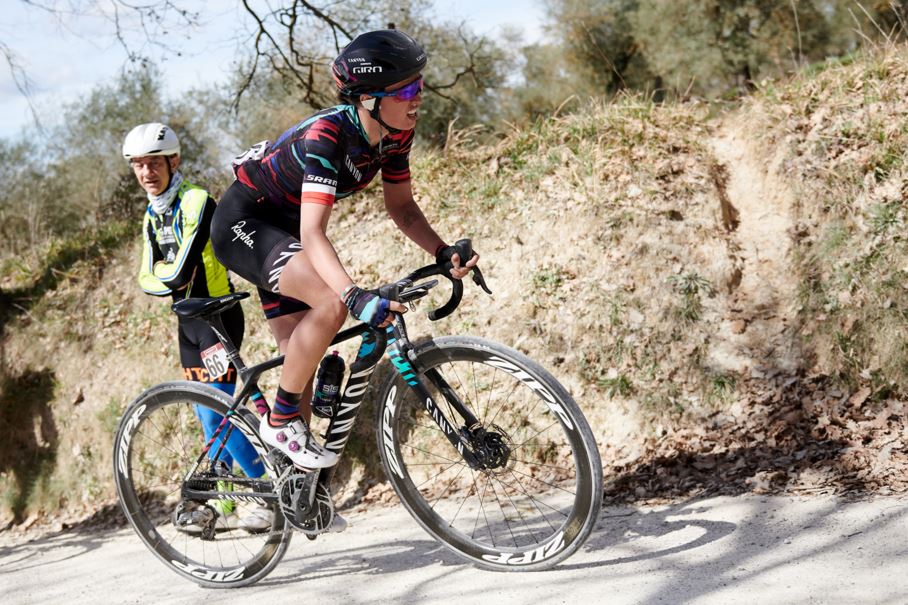 On the attack at Strade Bianche. Photo by Velofocus
"If I already had my best year, there is no room to improve anymore. My previous season was nice and I have been enjoying it all the time, although I was hugely disappointed with my result at the World Championships, as was everybody but one. I don't want to feel like I got stuck in one place. I am always looking forward to improving but not necessarily to getting results. You can have the greatest shape in a race but then, you do something wrong."
When it comes to favorite races, Niewiadoma lists Flèche Wallonne and the World Championships, two wins she has been chasing but hasn't added to her palmares yet.
Flèche is the race where the strongest wins. That's what Anna van der Breggen did in the past five years. You end up on this brutal climb. You can't win this race by luck. Everyone is fighting for position in the last ten kilometres. There is so much that is happening, so much stress, but you have to be so patient. Everything has to be perfect.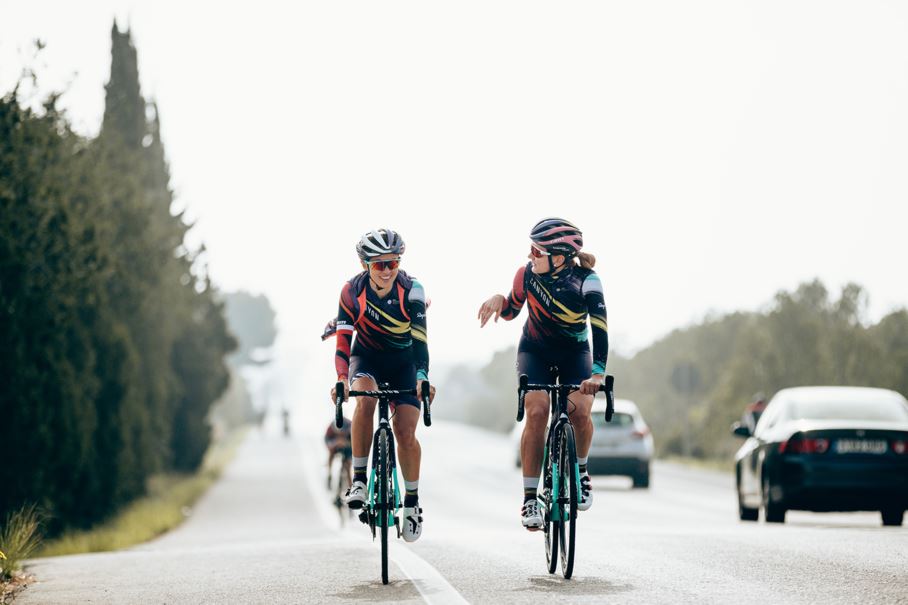 Photo by Thomas Maheux
Though Niewiadoma's heart is with the annual World Championships she admits that the Olympics have a much bigger impact in her native Poland. She does try to avoid putting too much pressure on herself.
"In Poland everyone cares about an Olympic medal. I am not thinking about the Olympics now. There are so many races before that. In 2016 I already said in January I was preparing for the Olympics but that generated so many doubts. It took me a while to get over the fact that I didn't get a medal (she came in sixth). I put too much pressure on myself."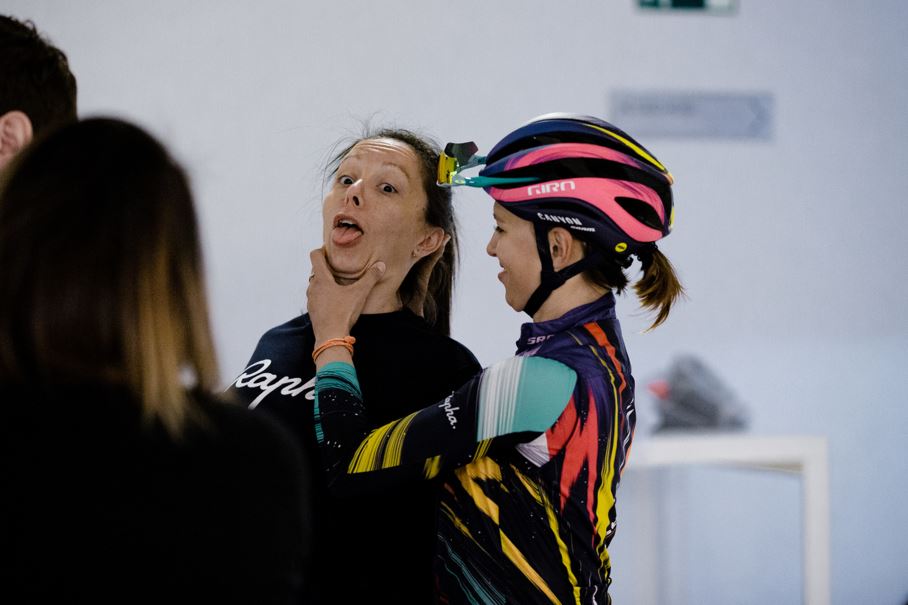 Photo by Thomas Maheux
In her eighth season in the pro peloton Niewiadoma has matured as a rider and as a person as well. She attributes some of that to her boyfriend Taylor Phinney, with whom she lives in Girona, Spain.
"Before I met Taylor, I was a bit more selfish, thinking of my career and not about the people around me. That made me unhappy, just being in my own little world. I missed the people. Taylor brought the happiness back and let me experience there is more in life than cycling. He taught me a different approach to a race. I don't have to win everything. I just have to set one goal and believe in it. He taught me to take it one race at a time."
Maturing from an 18-year old stagiaire with the Rabobank-Liv super team to one of the leaders of Canyon//SRAM at the age of 25 seems to be a natural development. She does occasionally long back to those anonymous times when she was younger.
"When I was an U23-rider I didn't really have a lot of doubts. The older I got the more I started to think of results, of winning, of getting on a podium. Everything was already described in my head before the race.
Photo by Thomas Maheux
"I also miss the underdog position that you can have when you are young like in OVO Women's Tour 2017 (where she rode almost two minutes away from the peloton to never be seen again and wrap up the overall in this prestigious stage race). In Rabobank with Vos, Van der Breggen, Ferrand-Prévot, everyone was watching them. I had the chance to develop."
She will never have the benefit of being an underdog again. But she sees the benefits of this stage of her career as well, especially when it comes to getting more mature mentally.
"I have been a leader before in my previous team. I am still not entirely used to it but I understand that position more now. I am more comfortable with being a leader. It doesn't stress me out.
As a leader you need to have less doubts and you have to feel comfortable in your team so you know nobody is judging you and everyone understands you. Champions like Marianne Vos and Anna van der Breggen do so much for others but also win. This is also who I want to be, how I want to define myself.
Niewiadoma got into cycling through her family, like many pro riders do. Her father wasn't too keen on his daughter riding. But when she finally got a bike, she soon figured out it was her gateway to the world outside of Poland.
"My dad is an avid cyclist. I have always been an active kid. I liked running and playing handball at school. My dad was a bit worried that I had to ride on the roads between the cars. He never let me do that. After begging for a long time, he got me a bike and I entered a race the next day. That was 14 or 15 years ago. It was more about being outside and being with my dad than the actual racing. Then I figured out I could go to training camps and meet more people and see places. Racing and training weren't the most important. Visiting new places and meeting people was what I always wanted to do from when I was young."
Whenever she travels back to Poland she rides with her dad and now her mum too.
"My dad is still very competitive. He wanted to drop me every time we went out but there came a moment I started to drop him. I was about 20 and we had a bet. If I dropped him, he would take me shopping. He was proud and angry at the same time when that moment finally came."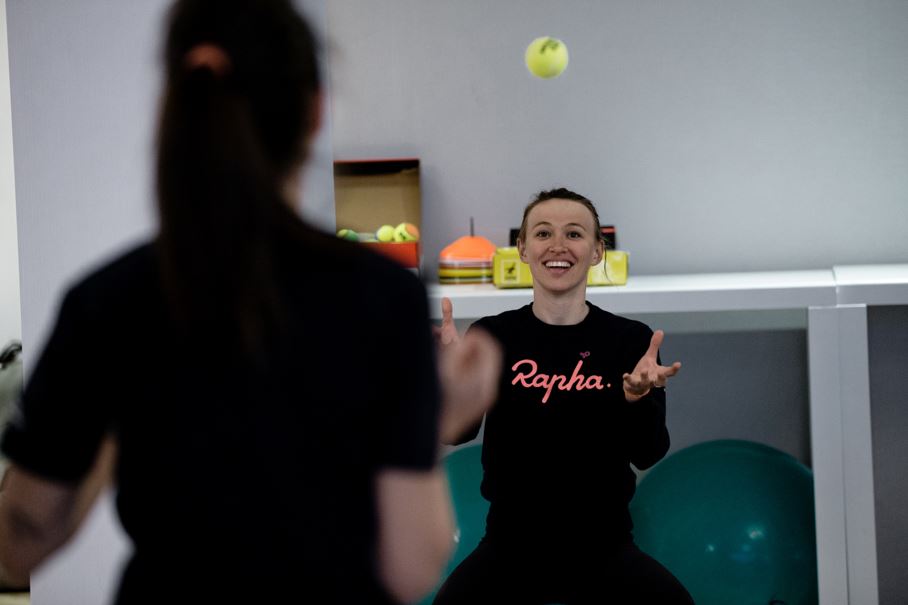 Photo by Thomas Maheux
When Kasia arrives at team camp it is a warm welcome with all the staff and riders after a long off-season. She is a well-liked person on the team with her soft demeanor.
"This is where I feel at home. We have a very diverse group which is interesting but sometimes tense too. There is always someone who will bring back the vibe. This also goes for the staff. They make you feel very welcome. We are equals. It is, however, a German team. There are schedules and rules! But the balance is good. We have respect for the team, for the sponsors. We want to honor their work. We have that fighting spirit. It says a lot that nobody leaves the team. This makes us more comfortable and we trust each other completely."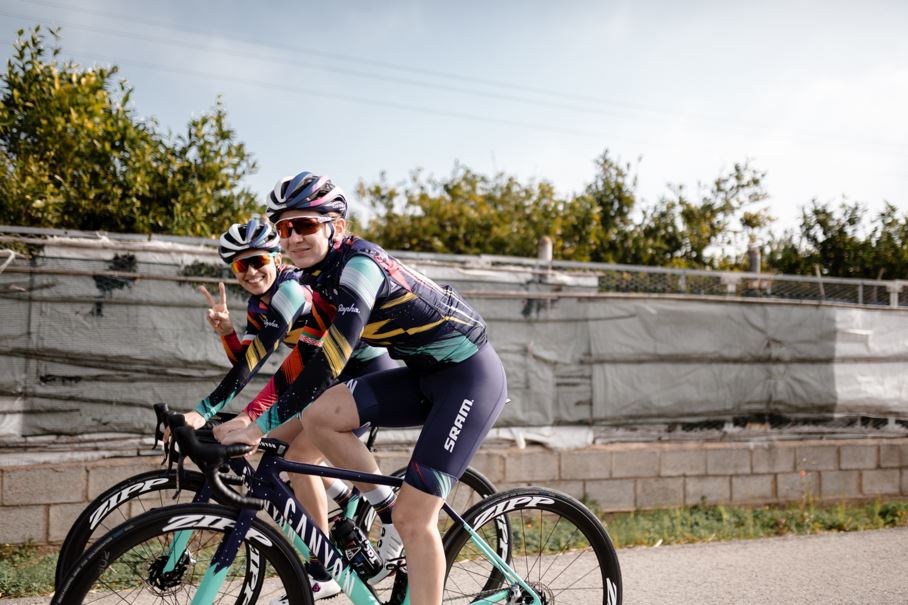 Photo by Thomas Maheux
She is not a tech freak and trusts the team's mechanics completely when it comes to her equipment. She is, however, eager to try new things.
"Taylor does a lot of off-road stuff. I maybe want to try Leadville 100 on the mountain bike later this year. It is after the Olympics, after all!" Or maybe SBT GRVL with the SRAM and Canyon crews?
Kasia rides a Canyon Ultimate CF SLX and Aeroad CF SLX with SRAM RED eTap AXS HRD.