In the last half of the last lap of the 2018 World Mountain Bike Championship, Kate Courtney took the lead of the race she was not favored to win. The young American had showed promise all year, but she hadn't yet completely delivered on that promise. But once she grabbed the lead, she focused everything she had on the task at hand.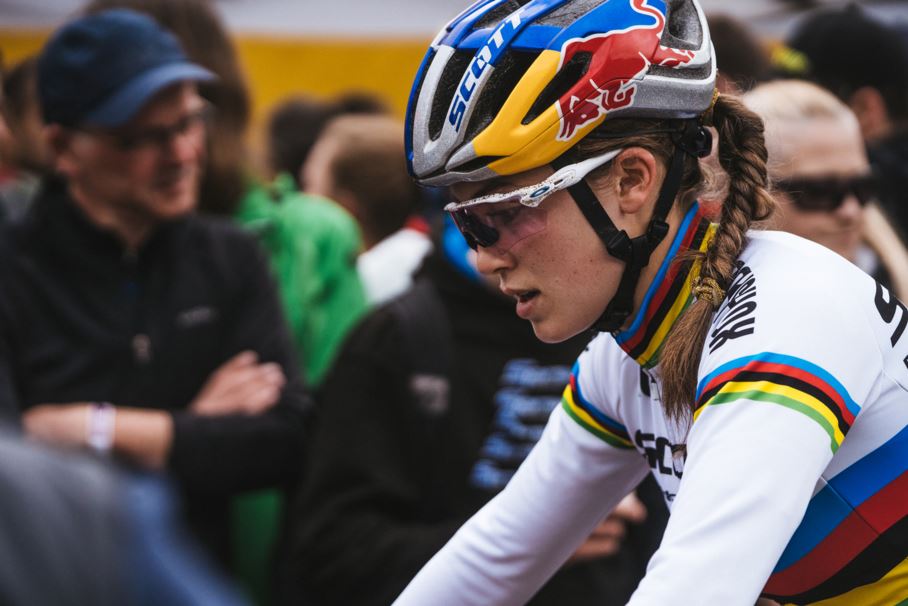 "You have to ride like you deserve to win," she says.
She did—and she did. And for Kate, it has always been about the win. Or perhaps more precisely, it's always been about the pursuit of constant improvement, and seizing every opportunity within her reach. Kate Courtney became a world champion that day.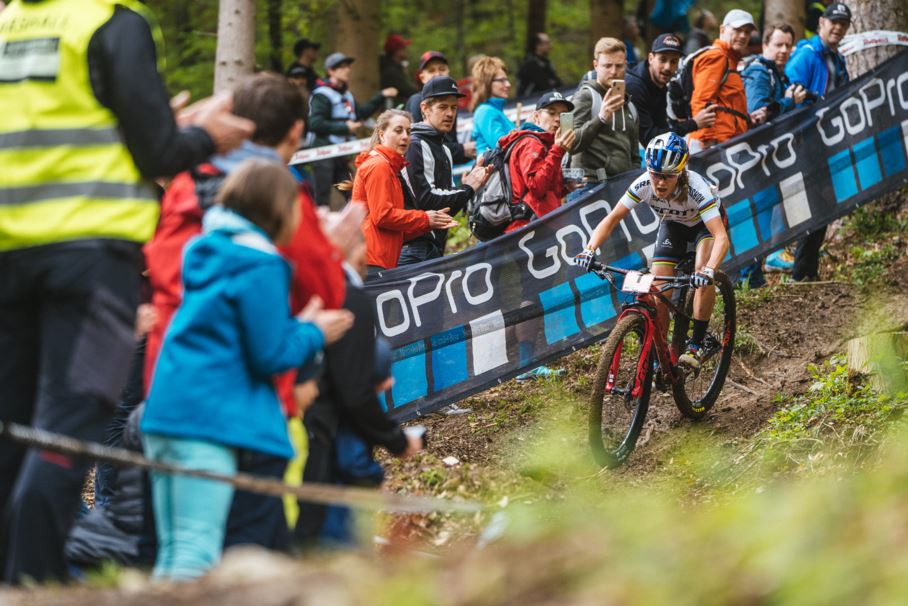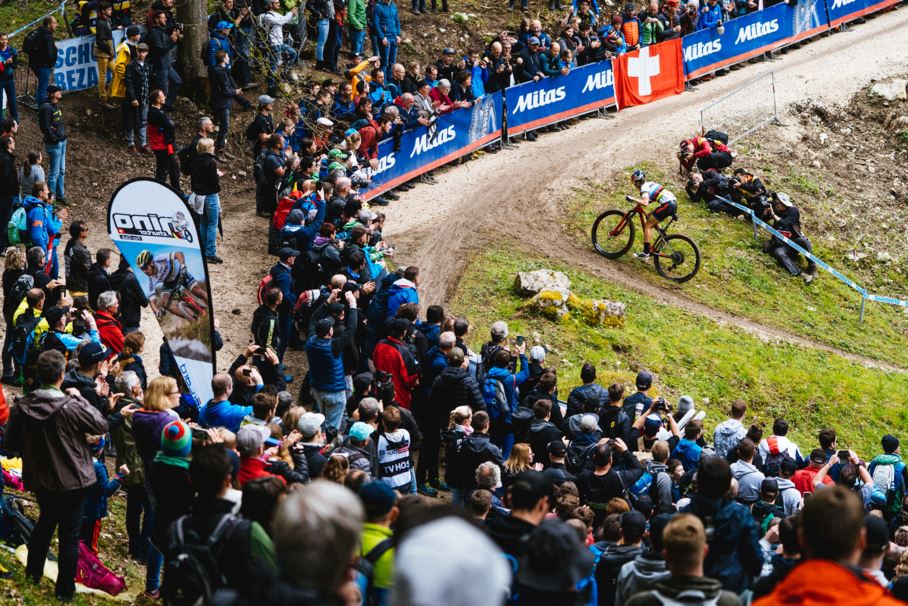 She signed with the Scott–SRAM Team for 2019. The move was not a quest for an extra few Swiss Francs, but rather for the opportunity to be under the banner of the team that had helped Nino Schurter collect more World Cup Wins, Rainbow Jerseys and Olympic medals than a person can keep track of. She knew she could benefit from the tutelage of mountain bike legend Thomas Frischknecht. She knew that her bikes and components would be completely dialed—that the Scott–SRAM Team doesn't leave anything to chance. It is a program that looks for—and finds—every advantage available. Kate's move to the powerhouse Swiss program was designed to prove she truly deserves to win.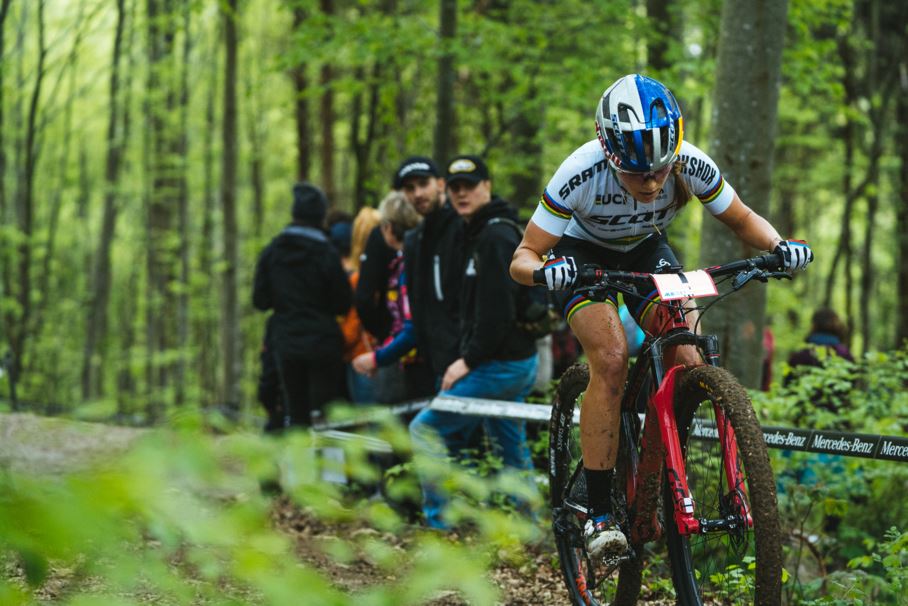 When we set out to develop the SRAM Eagle™ AXS drivetrain, our goal went beyond electronic for the sake of electronics, beyond making it wireless and lighter weight simply because we were able. It was designed to prove the trust every drivetrain in the Eagle ecosystem has won has been well earned. And it was designed to keep the promise of a better, more capable and resilient mountain bike drivetrain.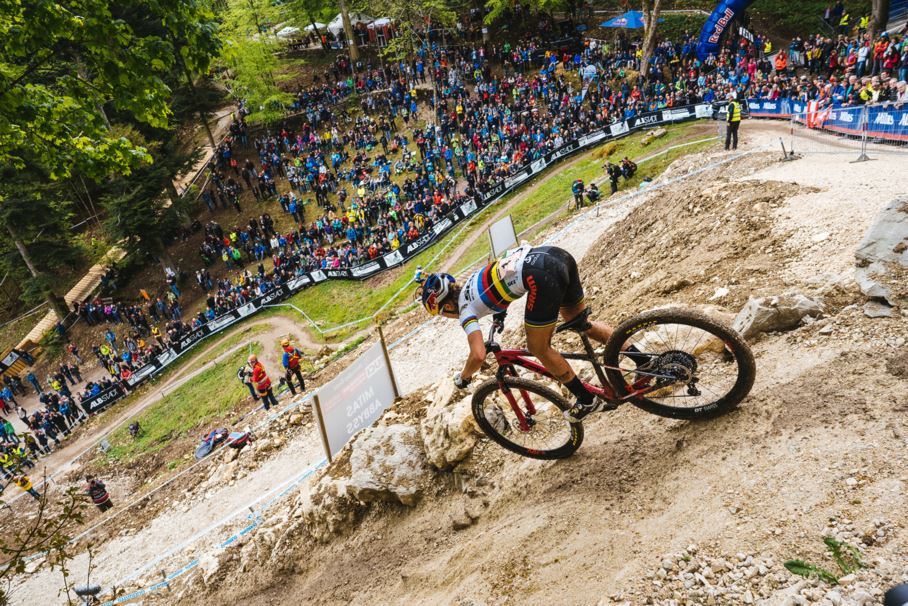 Just a few short hours after Kate Courtney won her very first Rainbow Jersey, Nino Schurter collected his fourth in a row. While Kate was on a mechanical Eagle drivetrain, Nino rode to the win on the Eagle™ AXS drivetrain he'd insisted on using all season. Now, on the Scott–SRAM Team, Kate is enjoying the benefits of AXS.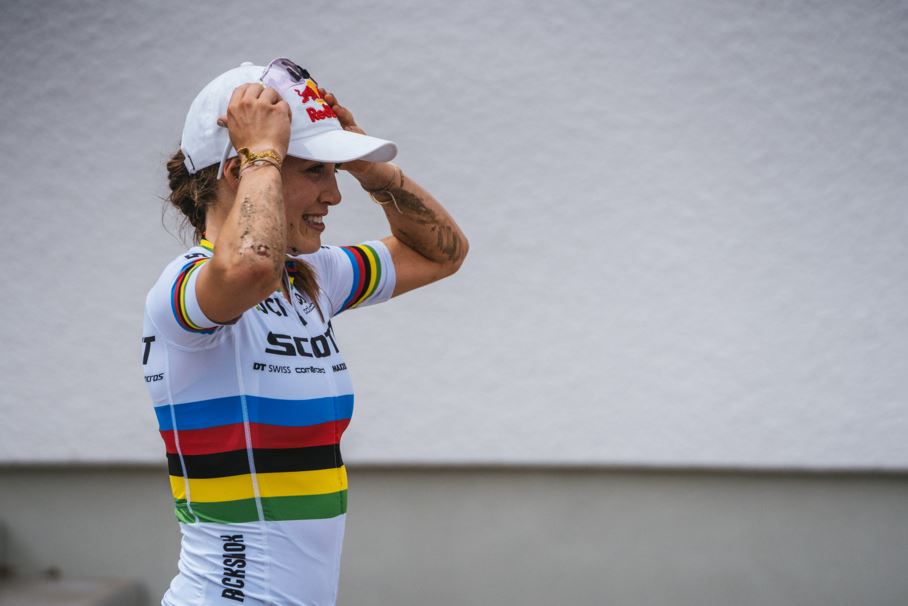 And so, she attacked the World Cup season opener weekend like she deserves the Rainbow Jersey she now wears on her back. She conducted a seminar in the art of race craft on Friday's Short Track. And on Sunday's World Cup XCO, the World Champ kept those rainbow stripes out front from the start and kept them out front all the way to the podium. And even with a nasty looking off because of the race's slippery conditions, Kate's laps looked perfectly scripted—every effort executed according to plan.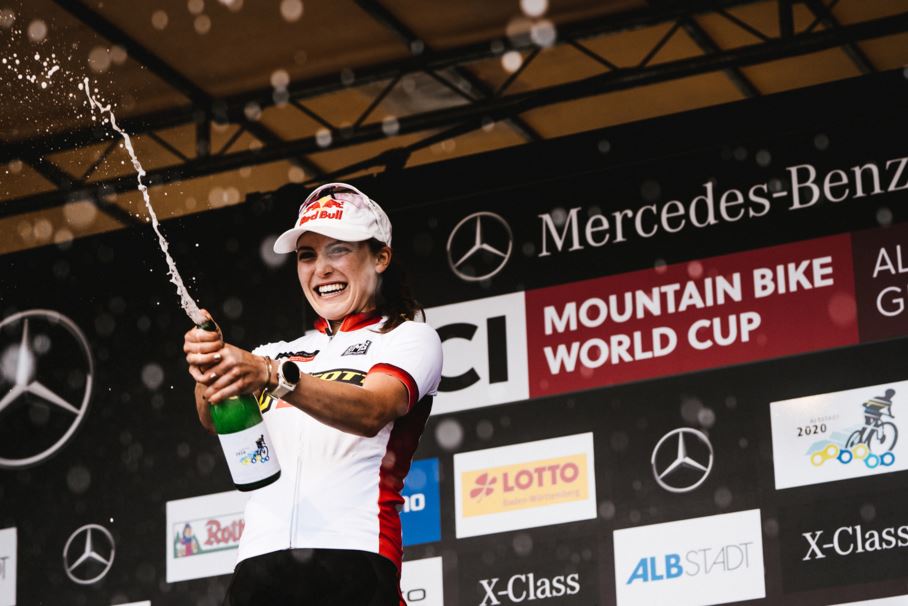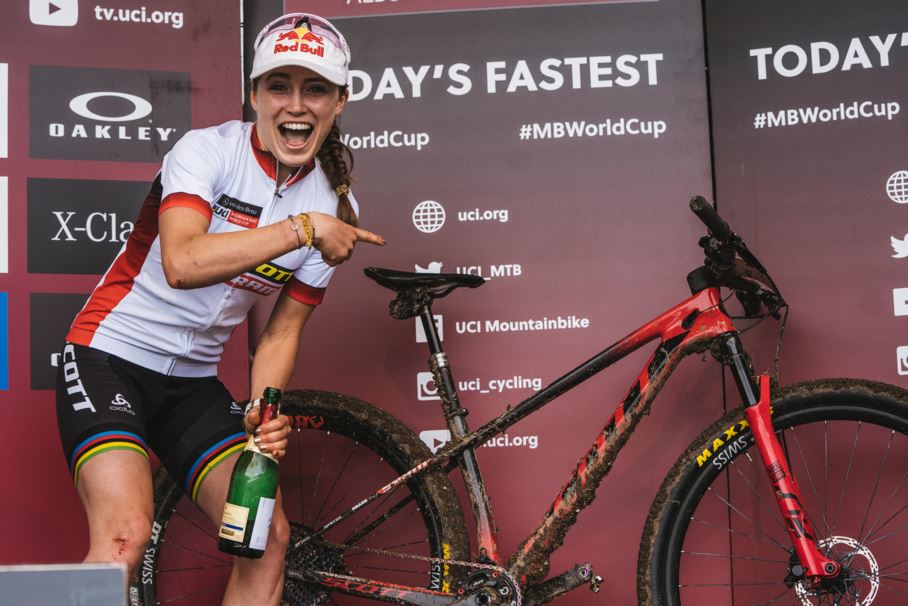 You have to ride like you deserve to win. You have to ride like you deserve to be the champion.
Photos by Matthew Delorme.