Photos by Balint Hamvas
Toon Aerts has finished third in the World Championships three years in a row. Is 2022 his time to move up on the podium? We talked with the Belgian Baloise-Trek rider as he looks to improve upon his multiple bronze medals on cyclocross' biggest stage in Fayetteville, Arkansas.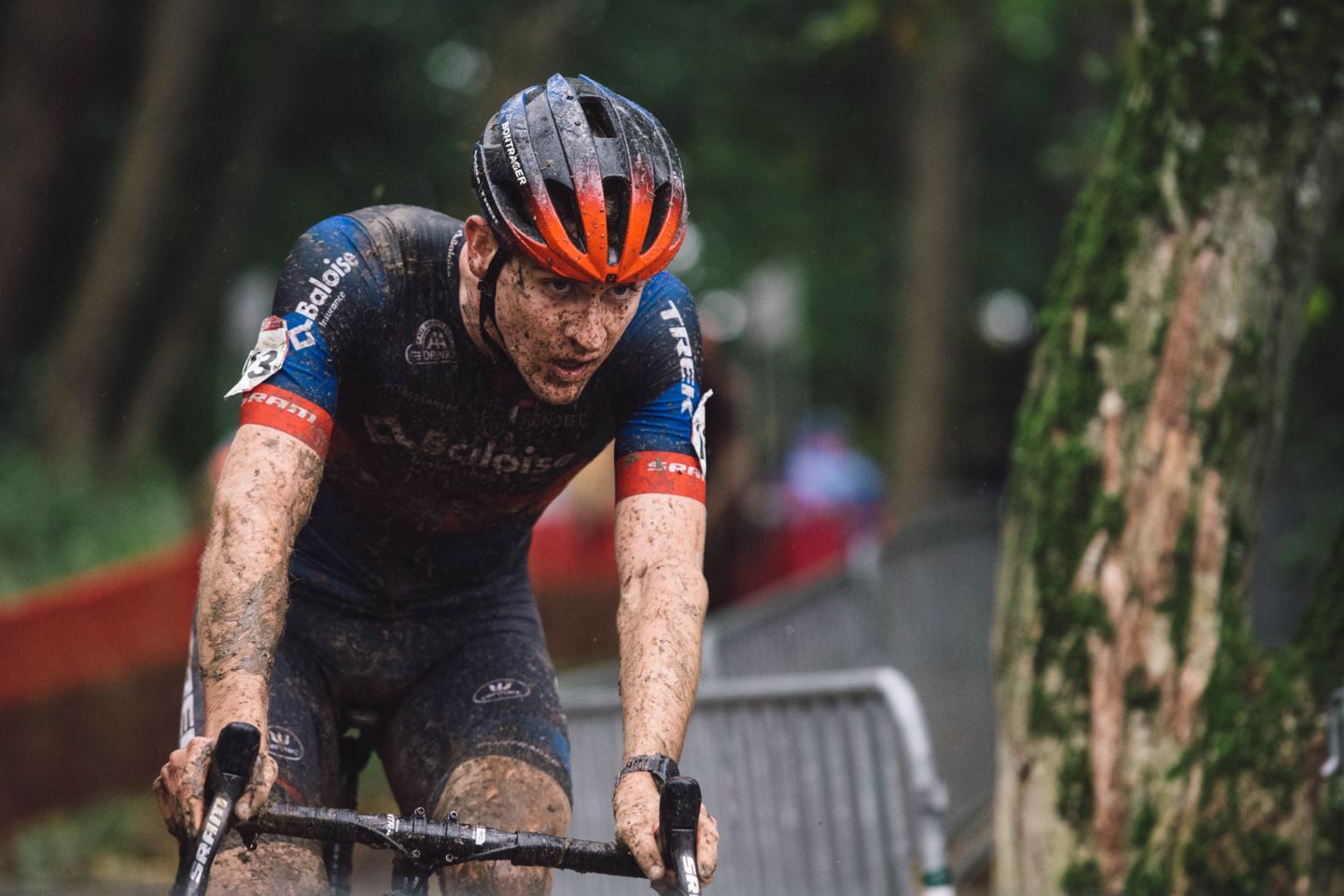 Toon Aerts isn't a tennis player, but he sets goals like one.
"I want the grand slam of cyclocross: a World Championship, a European championship, a Belgian championship, Superprestige, X²O Trophy, and a World Cup. Six things, and I'm still missing two. That's the thing I want to come closest to in my career."
At the end of January, he'll get a shot at closing in on his CX grand slam. For only the second time in history, the United States will hold the World Championships, and Aerts is excited to return to Fayetteville.
"In America, every spectator is someone who really likes cycling. They know all the guys and everything about the bikes. Also, a lot of spectators race themselves. In Belgium, it's more like they're coming for entertainment. In America, it's more about interest."
Aerts narrowly missed the Fayetteville World Cup podium in October in his preferred muddy conditions.
The really hard races with climbing and lots of mud...that's my favorite.

Depending on the weather and course, Aerts will swap his chainring based on his AXS Web data. He fluctuates between a 46T, 44T, and 42T up front and has completely changed his raceday gearing in the rear after seeing how much time he spent in each cog.
"I was always using the 10-33 cassette, and now this season I'm using the 10-30. It suits my style of riding. I'm a rider who loves to push a little bit harder with my power. With that cassette, you have really small steps. We have a lot of changes in speed and steepness where the speed is constantly going up and down, so you always need to be in the right gear. For me, it's a little bit easier with the 10-30 cassette."
Aerts and his Baloise-Trek teammates will analyze AXS Web findings right up until they toe the start line.
"It's a good thing we have eTap AXS and can connect it with the Garmin to see which gears we are riding in. It's very interesting to see data after the pre-rides, so I can still adapt my chainring before the race even happens."

At the helm of the Trek team is the legendary Sven Nys, whom Aerts credits for creating a competitive and winning atmosphere.
"It's super cool for us to train together every week. When you're with the whole team at the start line and Sven says 'go,' it's like a battle...Maybe a harder battle than at the race itself."
Aerts suspects the now-team-manager could easily still get results as a racer.
"A tree had fallen onto the path where we were training, and Sven said we're going to jump over it. It was almost too high to run over, and he jumps it. That's why he had such a long career. He's still very technical, and that's nice for us because he can give tips. He's a bit like an encyclopedia."
View this post on Instagram
Aerts will need to take a page out of that encyclopedia to take down his biggest rival, Eli Iserbyt, at CX Worlds.
"He has a totally different style of racing than me. I have to adapt to his style. He's more about intervals and doing sprints at easy parts during the race, and I'm more about maintaining a tempo for the whole race and keeping a good pace for an hour of cyclocross. He's sometimes difficult to fight against, but we make each other better."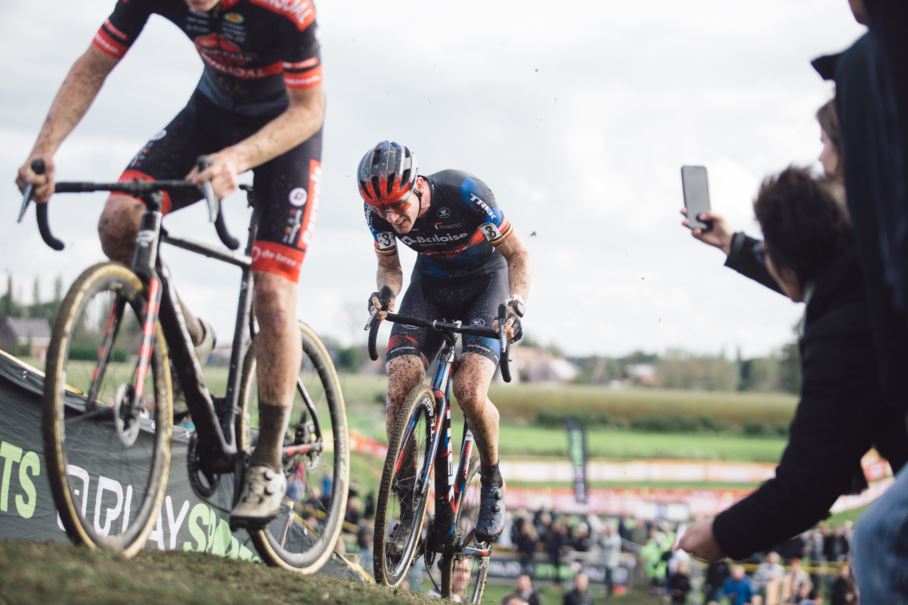 Aerts chases Iserbyt at Ruddervoorde in October.
The rivals go into the World Championship as two of the top contenders since Wout van Aert and Mathieu van der Poel announced they will not be attending.
"I have a few races where I beat those guys, and those are memories for life. If you can follow them for a lap, you can see their lines and technical skills and learn from it. Without them, it's our turn to put down the speed and try to ride away from the other guys."