Youth + Glory: Season 2 Episode 5
We've all heard the expression, "lightning doesn't strike the same place twice,"—but that's assuming things are left up to chance. RockShox Trek Race Team's Vali Höll and Tegan Cruz have been maturing as racers, and Vali's back-to-back World Cup wins prove with hard work, raw talent, and the right mindset, consistency pays off.
Season 2 Episode 5 of Youth + Glory follows Vali and Tegan around Val di Sole, Italy, where spirits are high as Vali carries her momentum from Leogang straight into Round 3 with a few new hobbies she's picked up along the way. Tegan struggles to find his speed but settles into his rhythm as we close out the last race before World Championships.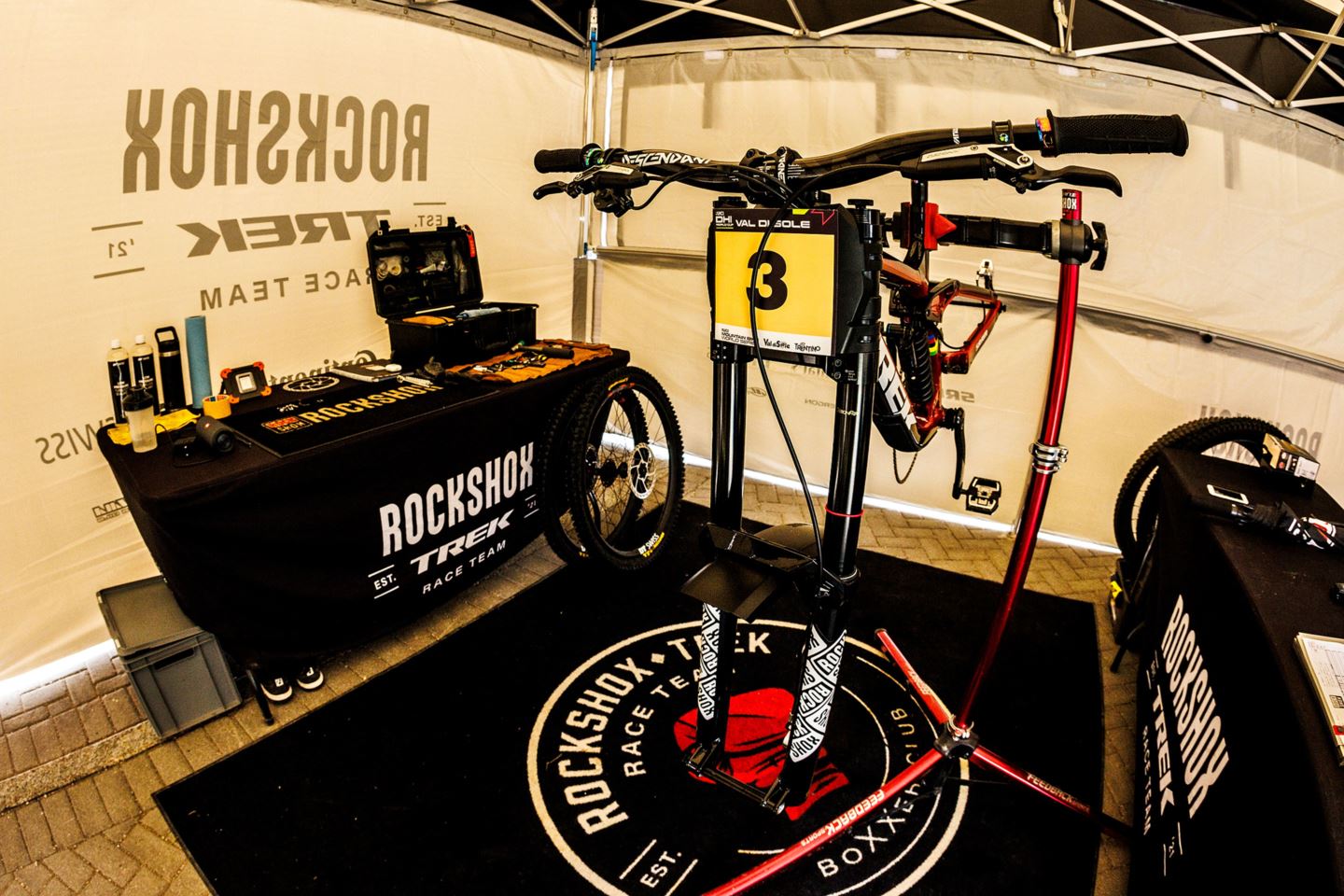 Rest, Recover, and Repeat
It's been an intense couple of weeks, with the first three World Cups sandwiched into less than a month. Not only for Tegan and Vali, but the entire squad, who works around the clock to create the best environment possible for the riders to excel. From track walks, to keeping the bikes running like an F1 machine, to capturing the behind the scenes, physio treatments for prime physical performance, and a crew to rally behind you through the ups and downs of racing, the RockShox Trek Race Team is a family on the road.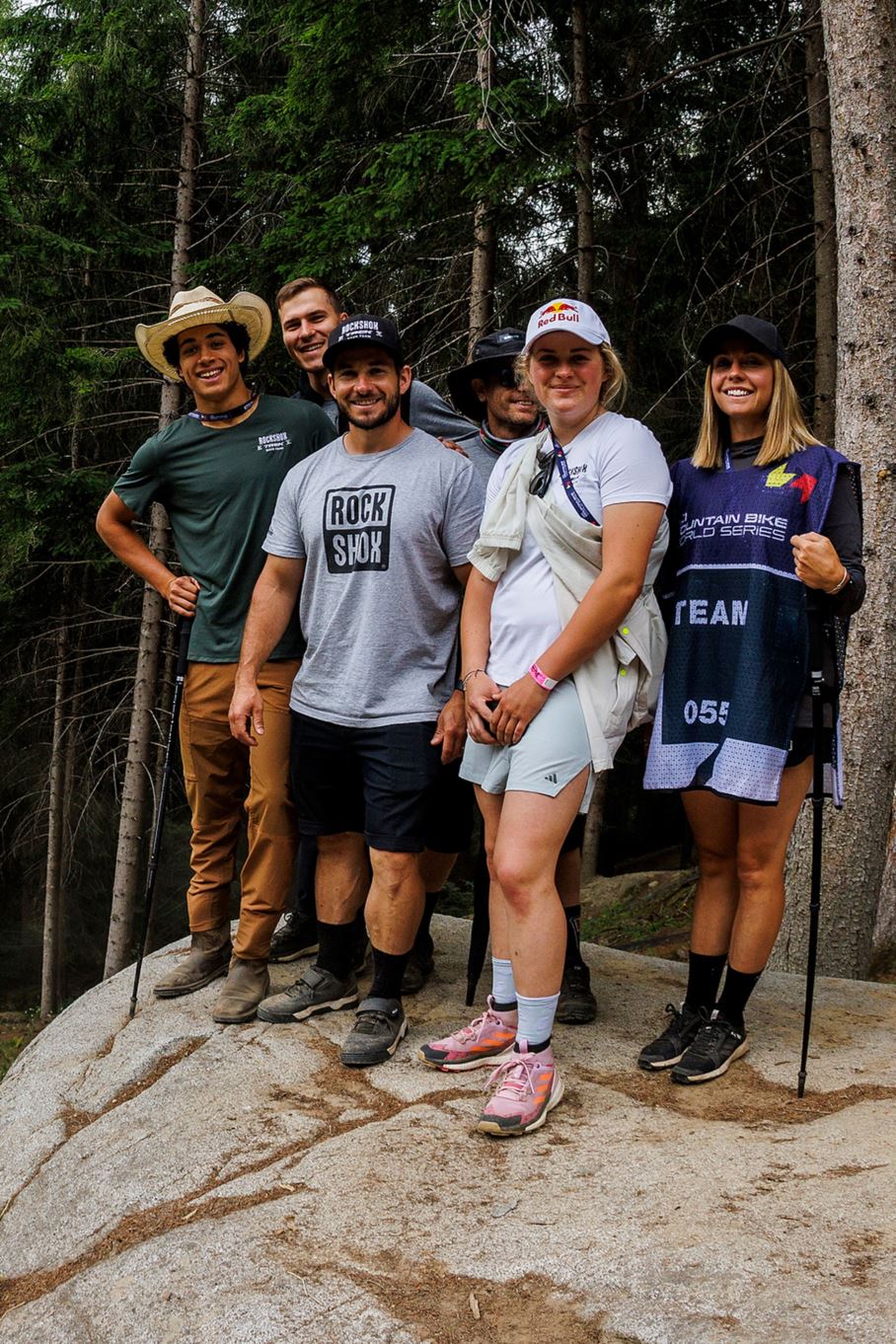 Getting a good result for Vali last week is a mentally a huge relief for her.

–Gregg Coombes, Team Physio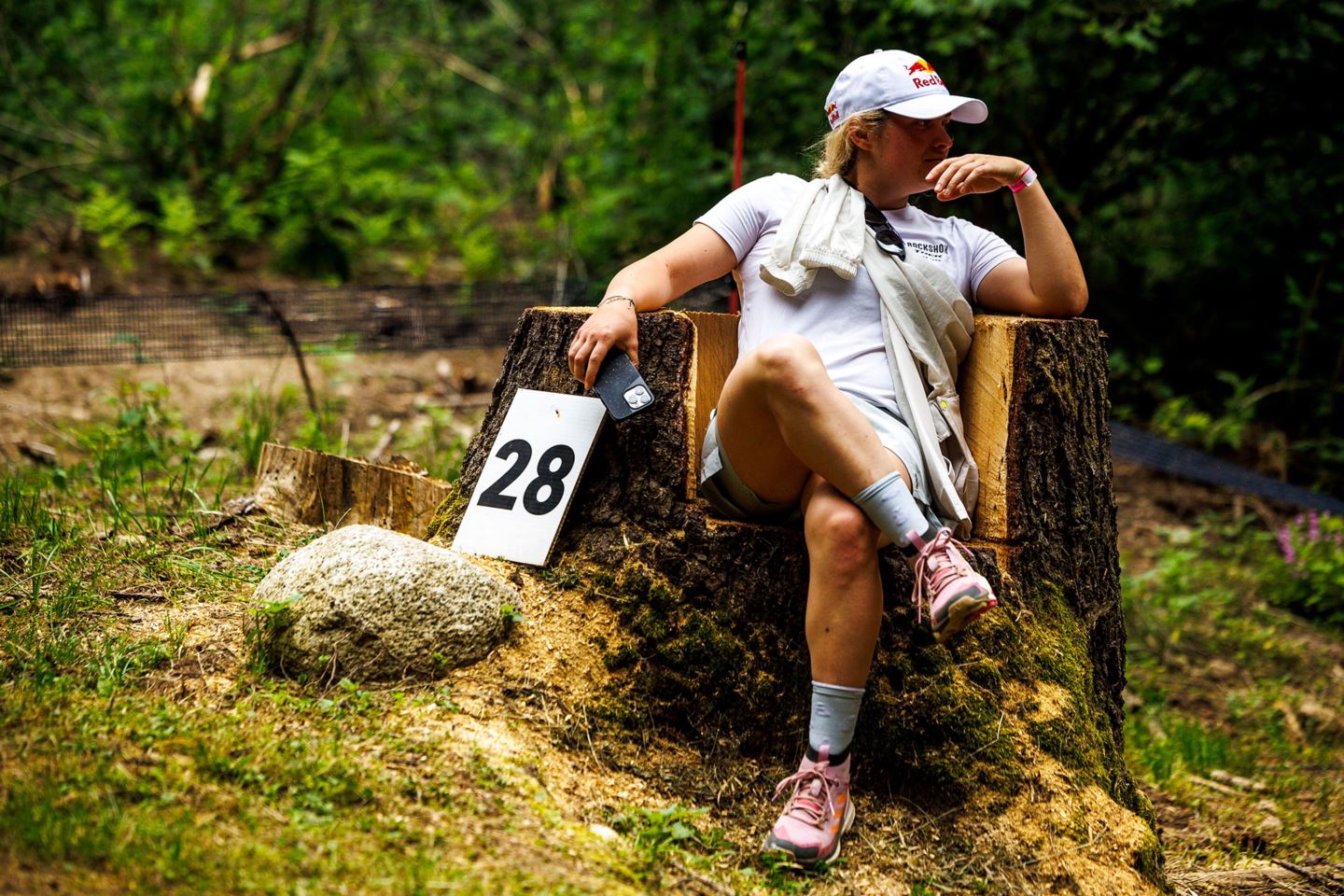 Rough As
Val di Sole is unequivocally known as the roughest track on the downhill circuit—steep, massive rock gardens, anaconda roots, dump truck holes, "the black snake" holds no mercy for any riders who attempt to race down its spine.
Tegan and Vali were holding on through Practice and Qualifications. No crashes were had, but there was time to be found on the track before Finals.
QUALIS
Tegan - P24
Vali - P2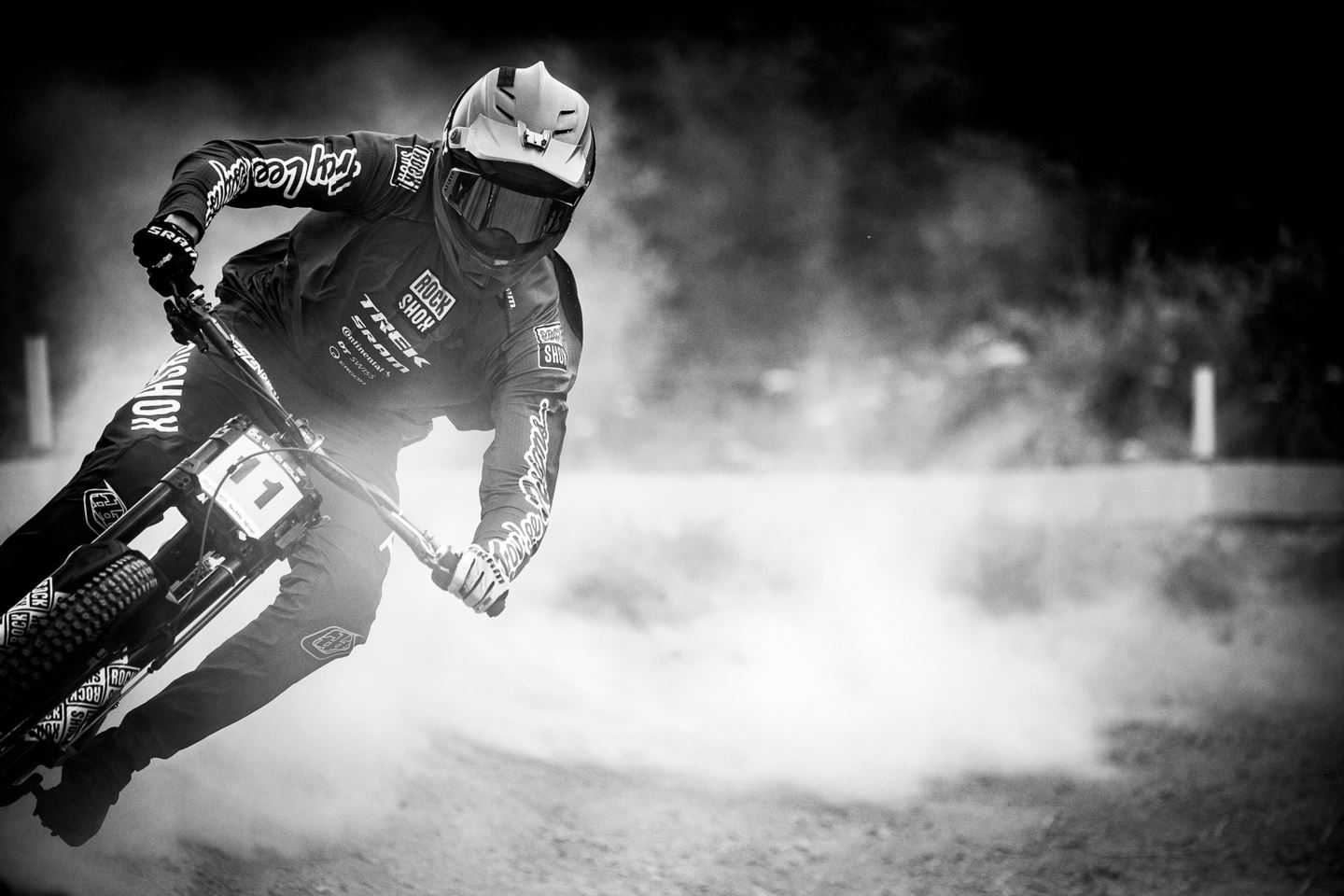 Looks like a freaking battlefield out there. But it's pretty sick.

–Tegan Cruz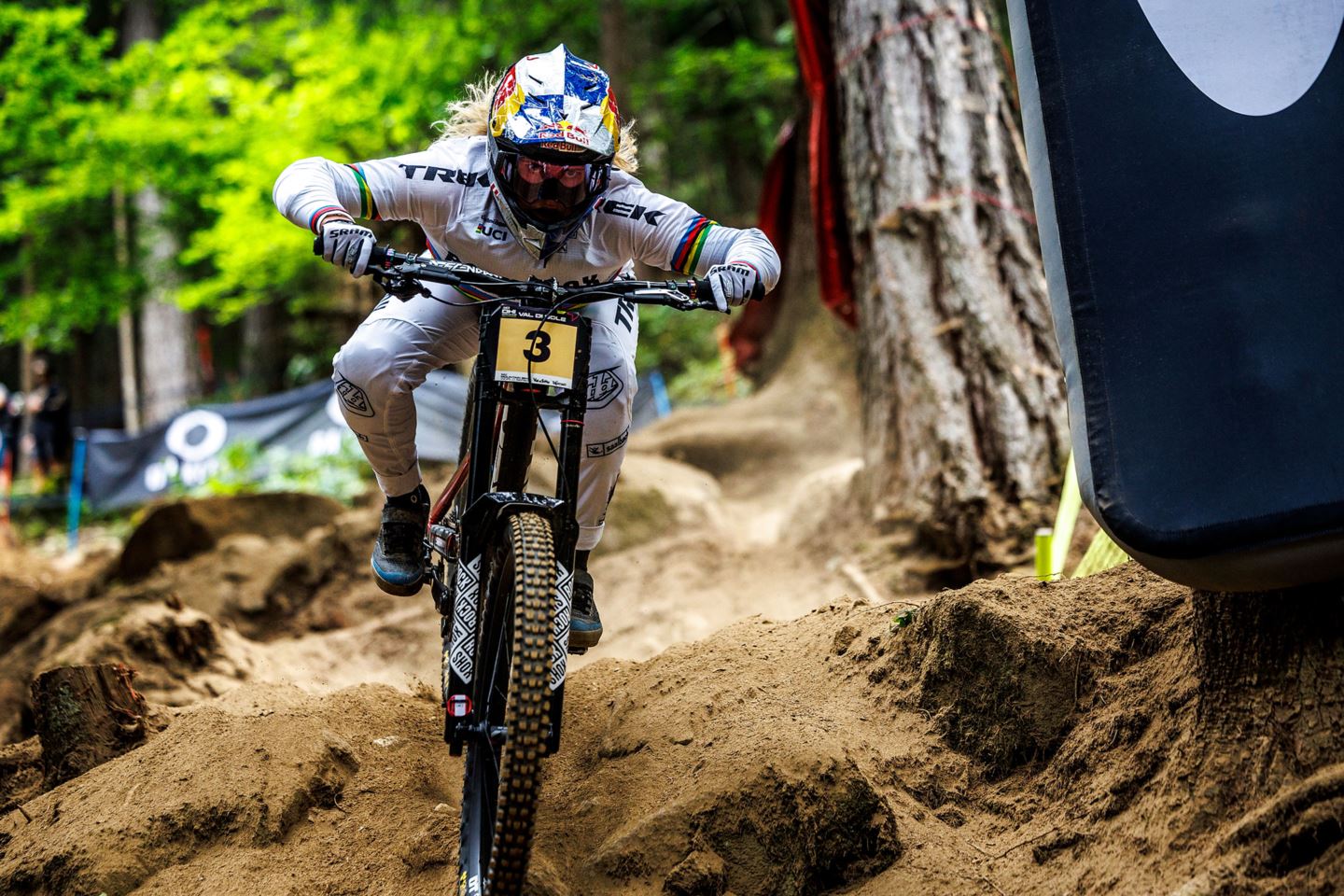 Putting the Pieces Together
Riders struggled to dial in their lines throughout the weekend as the race track continued getting hammered. "All of our coaches are injured, so I am on my own this weekend. I have no idea where to go, really. So I just went with the flow during practice yesterday and today. Quali run was okay, but I was all over the place. I didn't know if I was on the right line. I knew before Quali I was going to take it as a timed run and then go for a track walk, so I am ready for tomorrow," Vali said.
Tegan went into his Finals run on Friday with the intention to push a little harder and get back to his number plate ranking. Finishing in P14, 9.274 seconds back behind fellow Canadian, Bodhi Kuhn (Trek Factory Racing), who took the win in Junior Men, Tegan is ready to take his learnings back home to fine-tune the process.
FINALS
Tegan - P14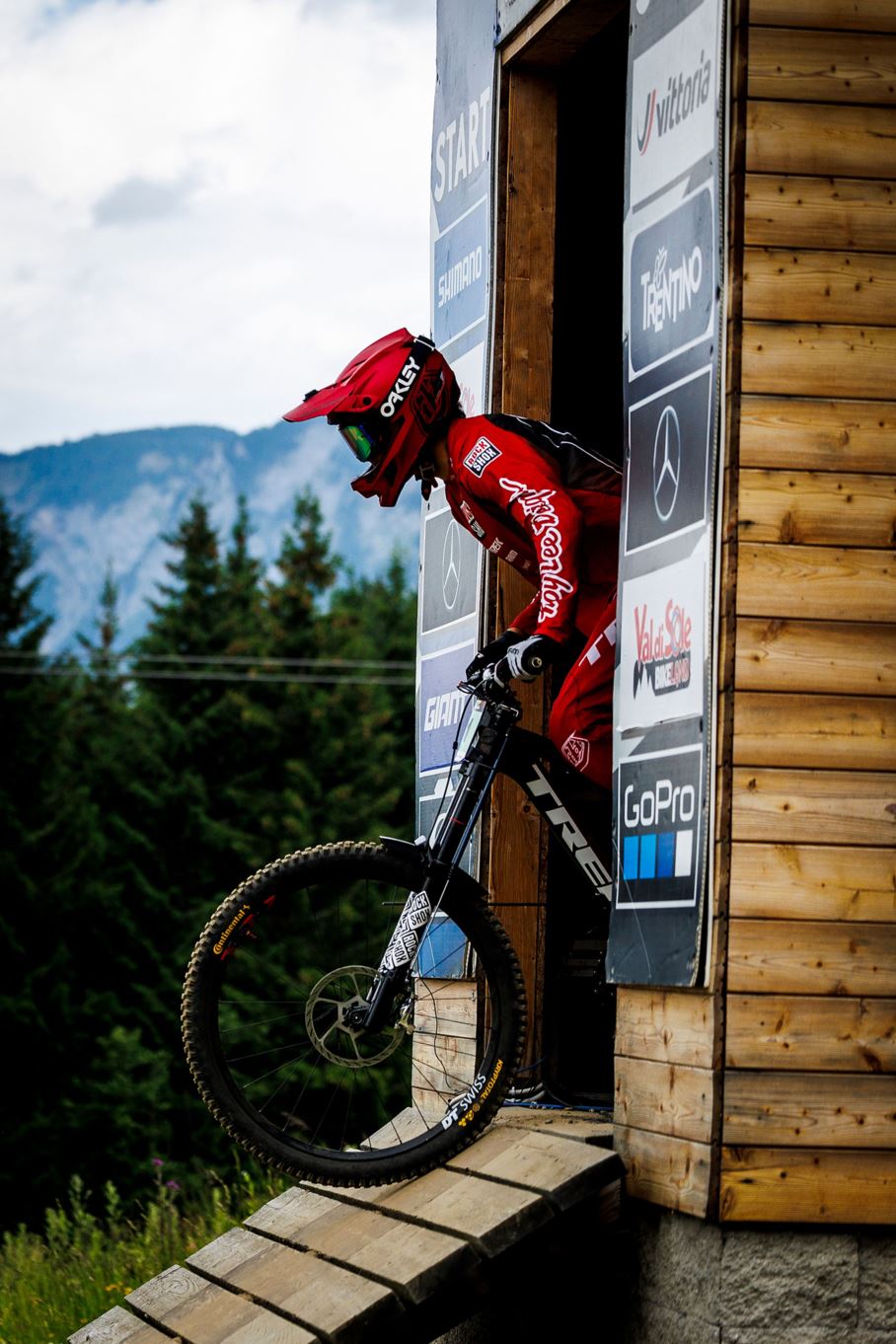 It's hard on a track like this because the lines are changing every run. You just miss things because you can't look everywhere.

–Vali Höll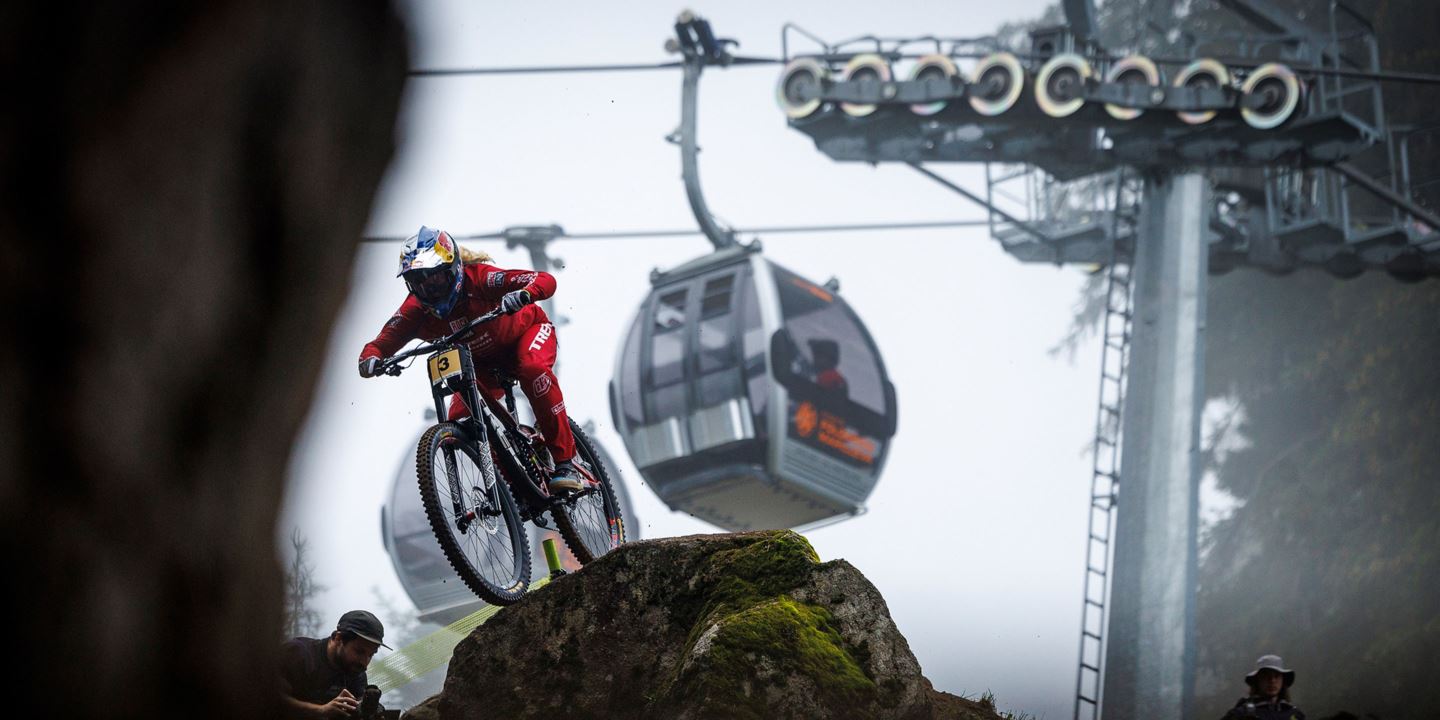 Double Take
While Vali may have been thrown off her lines in Practice and Qualis, when it came to lining up for Finals Day, she simply picked up from where she left off in Leeogang. Coming down the final stretch on Saturday, Vali crossed the line not once, but twice in P1.
SEMI-FINALS
Vali - P1
FINALS
Vali - P1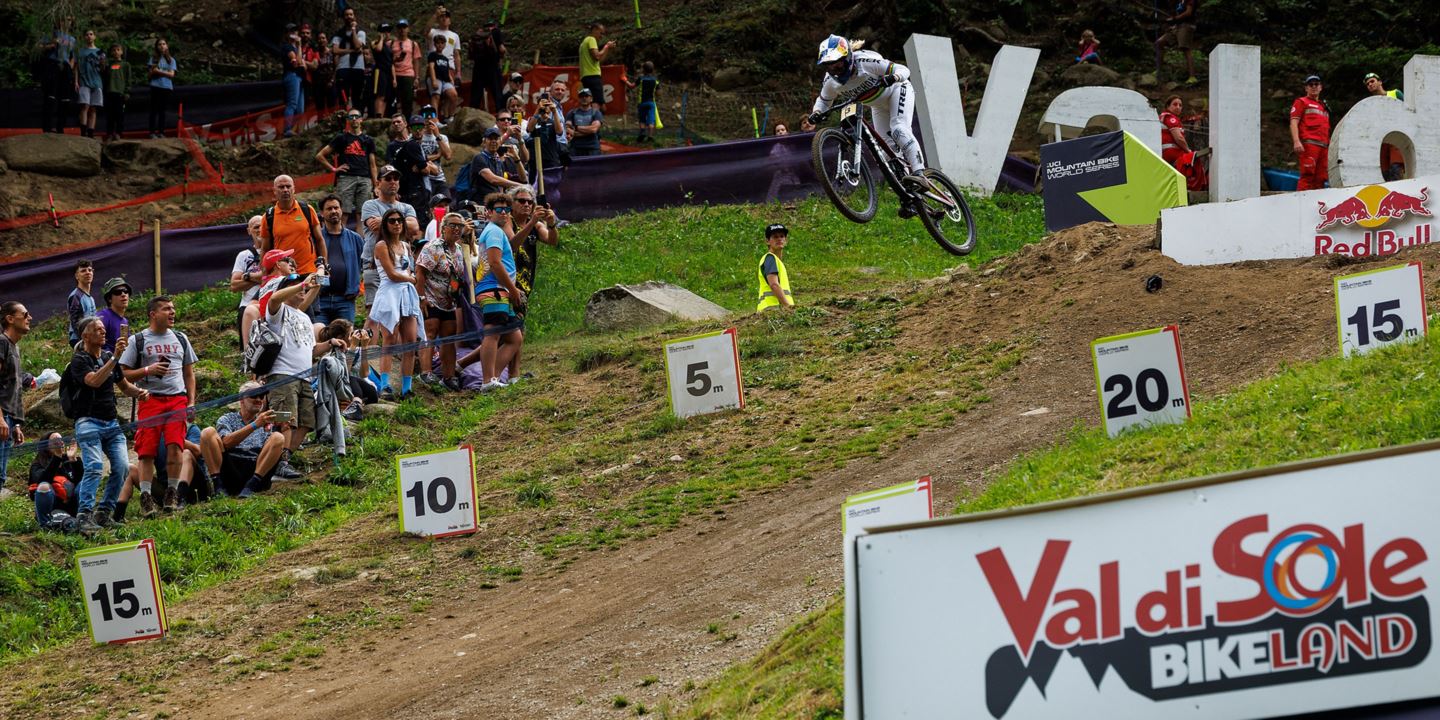 Last year, I knew it was in me. It's just my head wasn't in the right space. Now I'm just confident, and I can still put it together even if practice or Qualis isn't going well.

–Vali Höll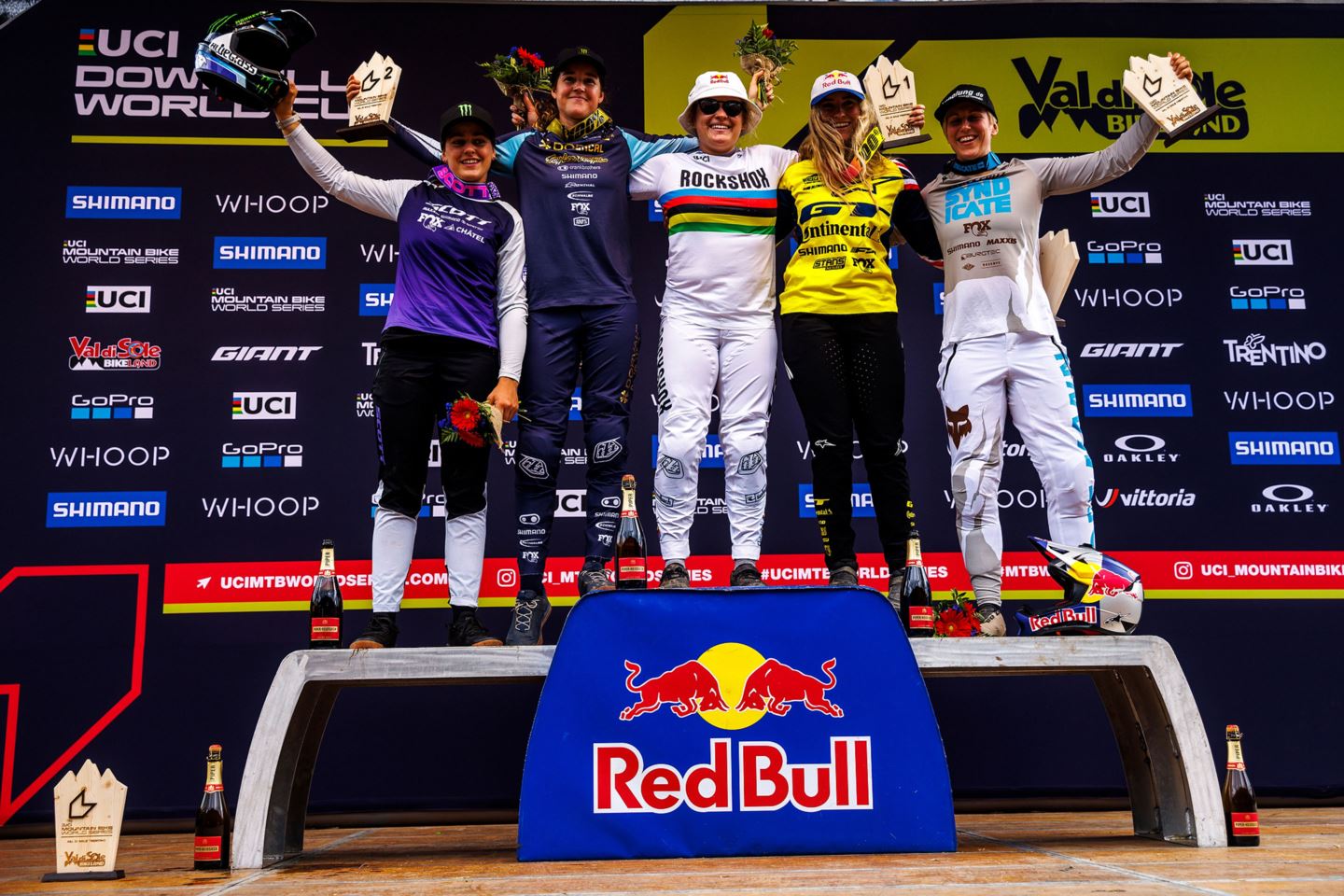 Fast As
We're a sucker for sayings, so if it ain't broke, don't fix it. Vali's Trek Session is specced to the hilt with best-in-class components from team sponsors including SRAM, RockShox, Continental, DT Swiss, and Ergon.
Frame: Trek Session
Fork: RockShox Suspension
Rear Shock: RockShox Suspension
Seatpost: Truvativ Descendant
Handlebar: Truvativ Descendant
Drivetrain: SRAM X01 DH
Brakes: SRAM Code Stealth
Rotors: SRAM HS2
Tires: Continental Kryptotal Fr/Re
Wheelset: DT Swiss Ex 511 with 240 Hubs
Saddle: Ergon SMD2
Grips: Ergon GFR1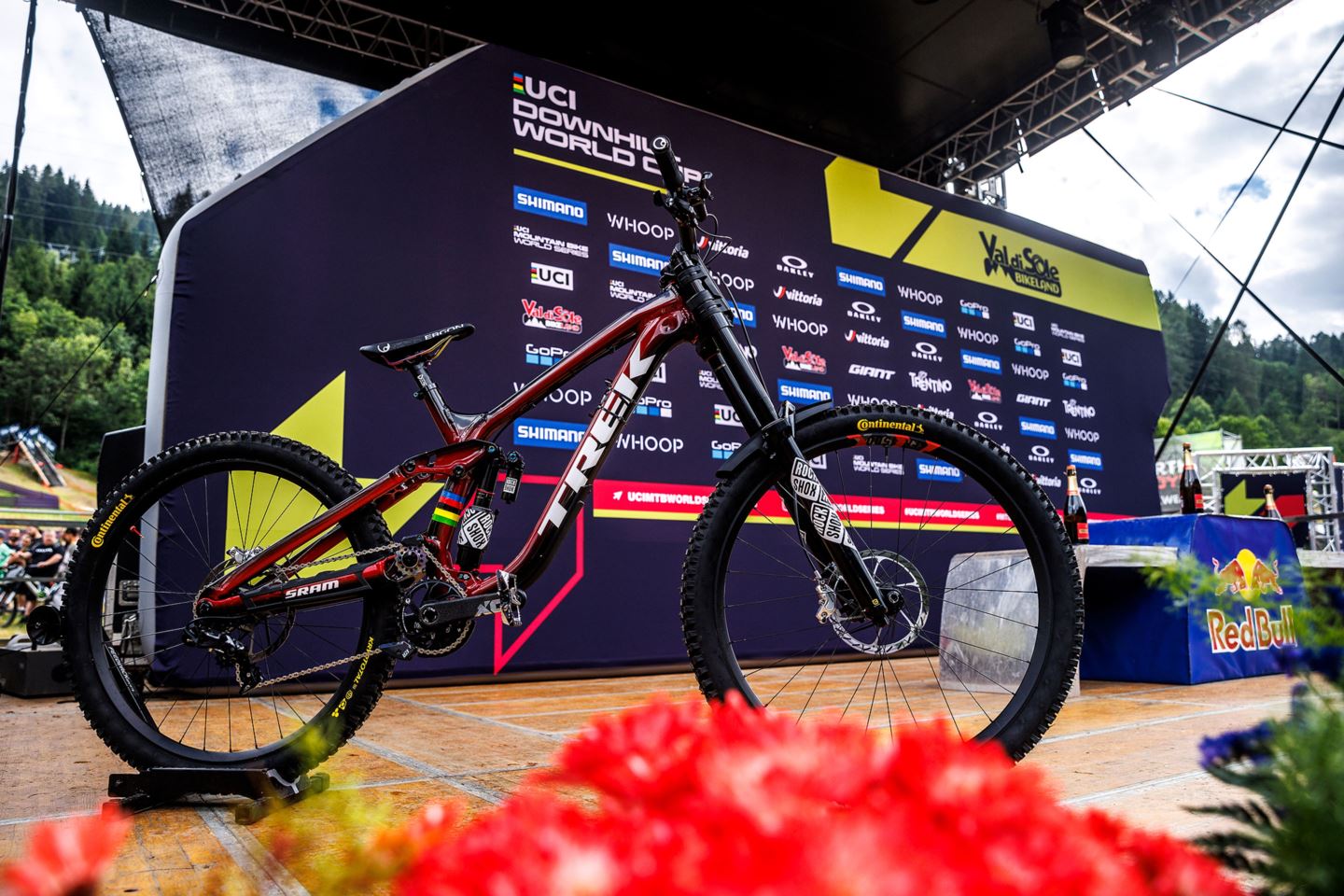 Whistler or Bust...
Now that Vali and Tegan have punched their time cards for the first half of the World Cup season, the season is on pause until World Championships commence in Fort William, Scotland, August 4-5. That said, this dynamic duo is never off the clock and will spend their downtime in Whistler, B.C. to ride park and partake in a few events at Crankworx. If you find yourself in the mecca of mountain biking, be sure to find them (and us) at the SRAM and RockShox booth, July 21-30.