Zipp caught up with Saint Motel Drummer Greg Erwin recently at the band's (fabulous!) show in Columbus, Ohio. When we arrived, the band was in soundcheck getting ready for a sold-out show that evening. A Zipp ambassador, Greg had just finished a long bike ride shortly before we recorded this podcast. If you're a fan of music or cycling, you'll love Greg's passionate approach to both. He'll also introduce you a few of Saint Motel's stylish and imaginative songs. The band's sound could be described as energetic and stylish. As for bikes, Greg will explain why cycling keeps his life in balance, especially while on the road on his Zipp 303s. Below are edited excerpts from our conversation, but you'll want to listen to the whole conversation with Greg linked below:
When you're on tour you often bring your bike to ride before the show. How do you pick your routes?
It's been a while since we've been on a headline run and had the bus and the room to bring the bike. Usually what I do the day before or right when I get to a city use Strava and just create a route or look on Google maps, find the green lines and hope for the best. Sometimes I get lucky. Today (in Columbus, Ohio) ended up being there. There's this river path that goes miles and miles and miles. It was beautiful.
And you have a new bike, right?
Yes, I just started working with Ventum and their NS1 road bike just showed up last week. I have the new Zipp 303 Firecrest on there and the SRAM AXS Gruppo. The mechanic called me the day before the tour and said, "It's ready!" It's been so nice to have a bike on the road again.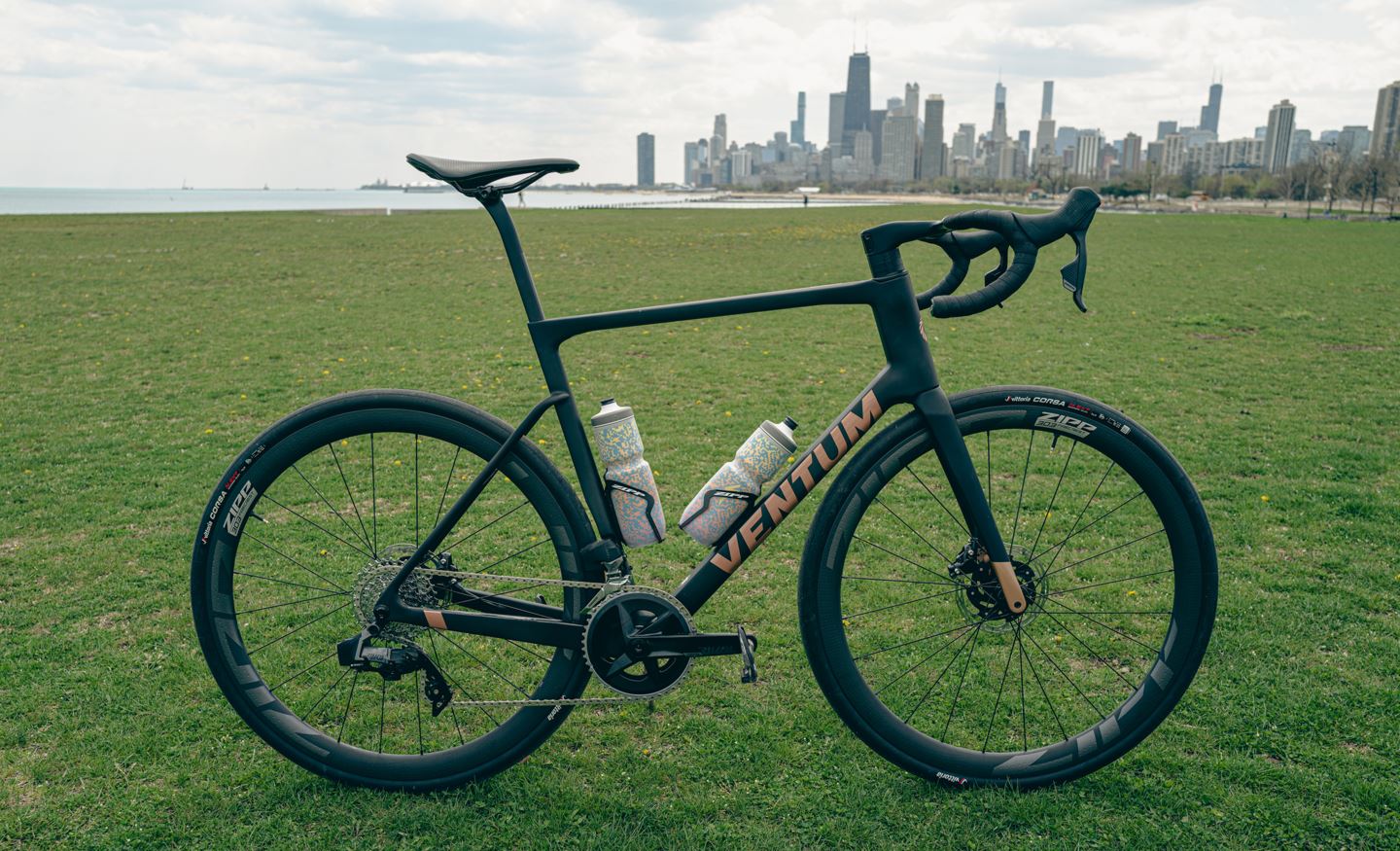 Getting on your bike, whether solo or with others, must be such a great outlet when you're on the road.
Totally. We've been a band now for almost 18 years. A lot of that was spent just four guys in a van, sleeping on floors, just staying on the road. At that point, you're not doing anything for yourself. You have no time, no bandwidth. I was bike racing at home and then I would leave on the road and lose all my fitness. Once we got a bus, I was like, I have to start bringing a bike. It fit in the bottom of the bus!
It changed my mental health on the road. Also, the physical side has been awesome because you're doing something for your body. It keeps me more balanced. There's more accountability for myself when I have the bike.
You do road and gravel, right?
I do. I used to tour with one bike and two wheelsets, but now the tires and wheelsets are so good I can easily tour with just one bike and one wheelset.
If we tour in the Midwest—we've done a bunch of shows in Iowa, Kansas—I'll do four-hour gravel rides and roll into soundcheck covered in dirt. I learned to love a lot of places I didn't think I would love because I got to see it on a bike. And a completely new ride every day, that makes me want to ride, too.
We had a show in Lawrence, Kansas, a few years ago. I had my gravel bike and 2 miles out of town hit this trail system and was just blown away. I ended up meeting a kid who was out on his gravel bike. I was like, "Do you know where this trail goes?" "You're not from around here," he said. I said I was playing a show tonight. He said, "Wait are you in Saint Motel? I'm going to your show tonight!"
I'm like, "Well, let's ride!" To this day I still am buddies with him.
You were riding bikes and motorcycles from a young age. When did you start playing the drums?
I was sixth grade. I was 12 years old. A bunch of my friends were like, we're going to go out for the school band, and we're going to play drums. I ended up going, and I immediately took to it. I loved it. I played in concert band, marching band, jazz band through middle school, and by then I was already playing in bands. My mom used to drive me to gigs.
My parents got me a (drum) kit at my house, and I'd come home from school every day and plan for hours. They let me use the guest room as a rehearsal studio.
How do you prepare for a show? How physical is drumming for a band?
I've learned as I've gotten older, I can't just go up there and let's play 90 minutes and thrash around without a full warmup and a full stretch, or I will pay for it. On the joints, on the shoulder, on the neck. If you play hard like I do and you're swinging your big fat head around, like I do, it can take its toll.
Also, having the bike and that cardio fitness. I'll do an hour or two ride during day and then a 90-minute upper body workout at night, so I'll come home from tour in pretty good shape.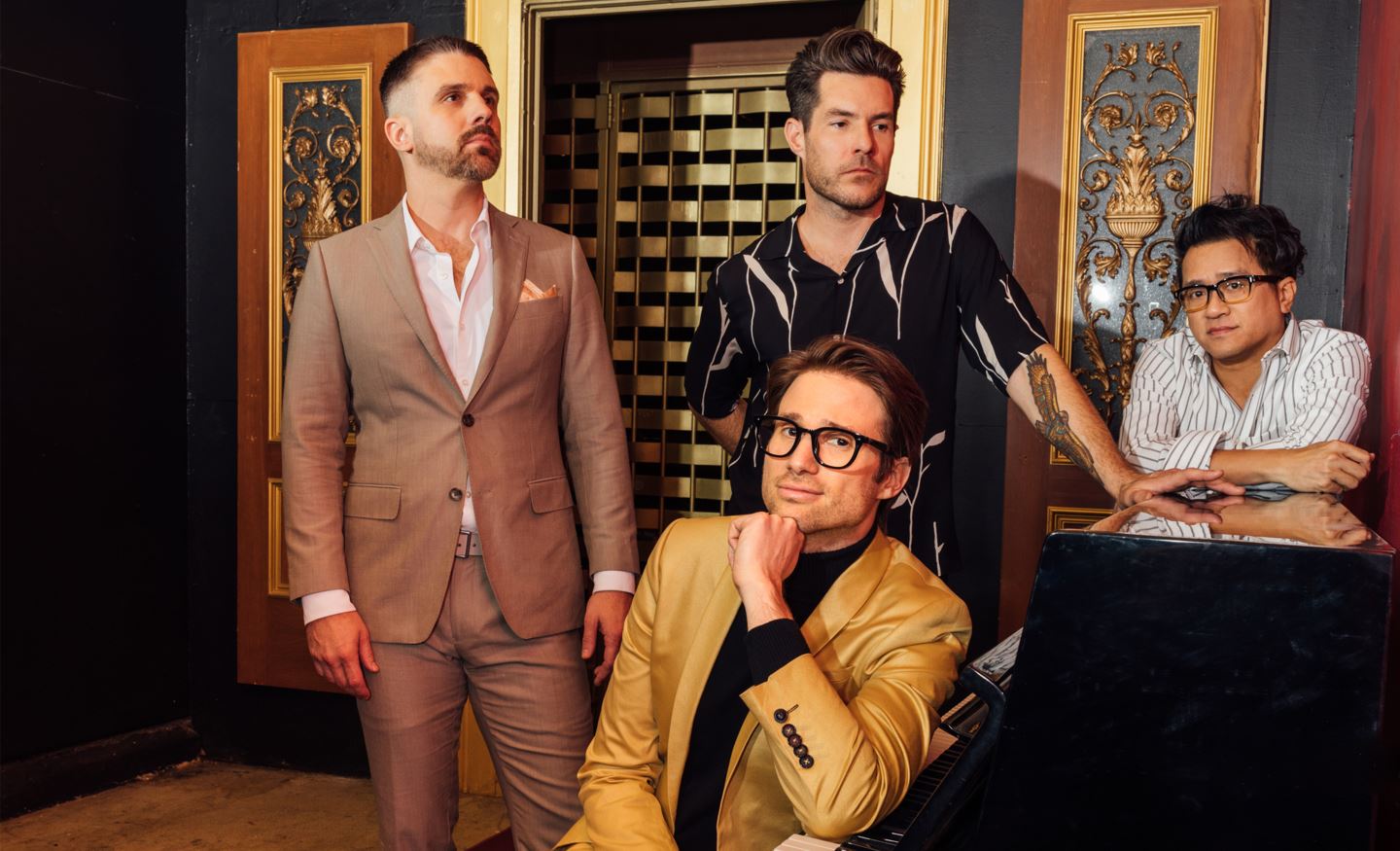 Tell me about your current tour?
The show you're about to see tonight, it's called The Awards Show. There are three or four spots in the set where there's a QR code when you walk in the venue and there are three or four options for the fans to choose a song. Then an hour before the set we lock the votes up.
It looks like you're going to be visiting Zipp in Indy and riding in the Dustbowl gravel race we're sponsoring.
Yeah, that's my plan! And hopefully we'll be doing a show in Indy coming up. We have a whole bunch of dates coming up in the rest of the year. The Dustbowl looks like it's going to be a rowdy time!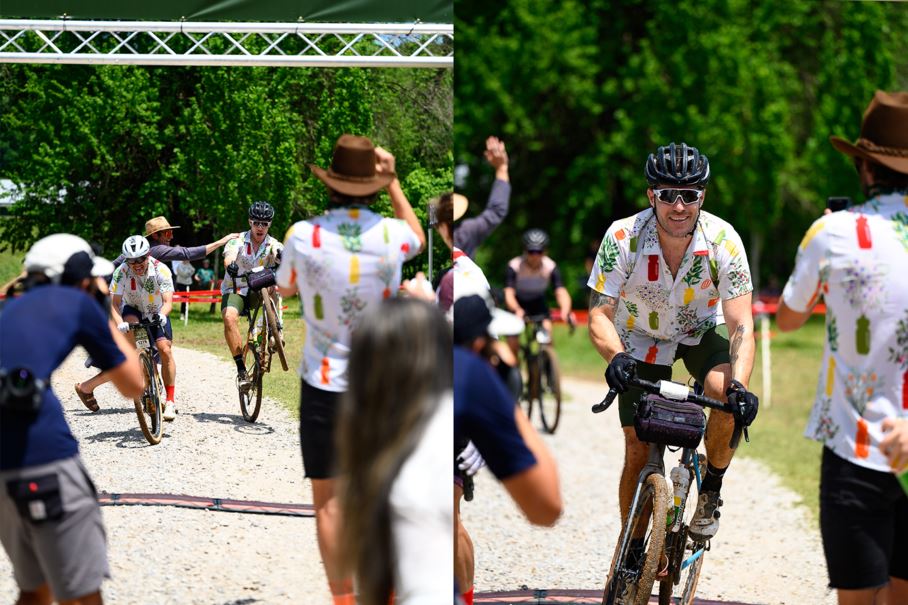 What are some of your personal cycling goals?
I've shot (photography) Unbound, done a bunch of photo and video there for brands or friends. But I've never ridden an actual big gravel event. I haven't really had a training goal in a long time. I ride a lot, but this year I was like I think I would like to target something and prove to myself I can still do that.
Photos courtesy of Sarah Brown, Greyson Wise, Amanda Johnson, NYC Webster Hall and Saint Motel
You can follow @gregerwinphoto on Instagram. Watch the Zipp Making You Faster Episode with Greg below: