Zipp's mission is making you faster, and our hubsets are (literally and figuratively) at the center of our approach. Zipp, long known for expertise in carbon fiber, overhauled its hub lineup in recent years to enhance durability and performance. To do this, Zipp utilized the vast engineering resources at SRAM's European Development Center in Schweinfurt, Germany.
Among the changes to Zipp hubs:
AUTOMATED BEARING PRELOAD
Let's start with bearing preload, a key factor in hub performance and durability. Zipp's Cognition, ZR1, and ZM2 hubsets feature the automatic bearing preload for longer bearing life and easier serviceability.
Previous versions of Zipp hubs featured a set screw to adjust preload. While this system allowed riders to dial in their preferred preload, the Schweinfurt team developed a more precise and straightforward system for ensuring the correct preload: a precisely placed wave spring.
SRAM Senior Design Engineer Joachim Goebel explained: "The end cap has its end stop on the axle end and presses a wave spring against the inner ring of the non-drive side bearing, which provides the correct bearing preload automatically. If the bearings wear a little bit over time, the bearing play through time will be adjusted through the system automatically."
The system is a user-friendly way of ensuring the right preload. "That little wave washer is doing a lot of good things for you," Zipp Product Manager Bastien Donzé said. "It's a critical piece of the design and why our hubs have improved so much in durability."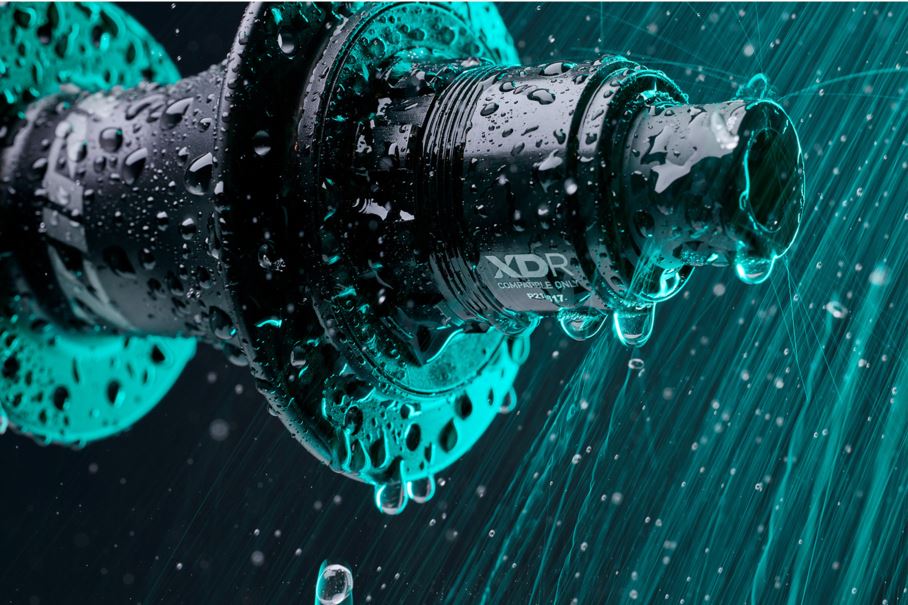 SPOKES AND SEALS
Zipp hubs are designed for j-bend spokes, which are ideal for building durable wheels with consistent tension. J-bend spokes also are readily available and easier to service as a convenience to customers.
All steel bearings (carbon and stainless) used in Zipp hubs have the same seal spec, which is full contact for better durability. This ensures long lasting bearings even in wet conditions. For race-day bearings, we offer ceramic bearings that uses no-contact seals. This really provides low friction, while durability is ensured by the higher hardness of the ceramic balls.
Hub excitment photos by Caleb Kerr
ON ZIPPCAST: LISTEN TO ENGINEERS EXPLAIN ZIPP HUBS
ZIPP ROAD HUB MODELS
Cognition
Used in 353, 454, and 858 NSW disc-brake wheels
The Cognition is our premium hubset with good reason. It's paired with our most advanced rim technology. This hubset rolls efficiently whether you're pedaling or coasting, thanks to our Axial Clutch V2™ mechanism with its quick engagement, low friction, and high durability. The previous iteration of the Cognition hub used a magnet system for engagement before the Schweinfurt engineers switched to a more efficient system with a Sylomer® mechanism. "The Sylomer® acts like a push spring. Therefore, the contact surface between the spring and the rachet is much higher," Goebel said. The result is a more consistent engagement of the hub and improved durability.
Automated preload adjustment for improved durability
Lightest Zipp hubs, thanks to Axial Clutch
Smooth, drag-free action when coasting
Responsive feel thanks to quick engagement (54 points)
Durable and reliable system thanks to Sylomer®
ZR1
Used in 303, 404, and 808 Firecrest wheels and the 101 XPLR; also sold separately
This hubset is robust and fast. Think of it as a high-performance workhorse. The development of the ZR1 involved 58,500km of test riding, part of 3,222 hours of comprehensive testing. That means you can count on this hubset for years of high-performance riding. The ZR1 is based on a system of six pawls in groups of three in offset to increase engagement and keep the hub system light. At any time, there are always three pawls engaging. This design creates a quick engagement feel, with 66 points of engagement.
Automated preload adjustment for improved durability
Better sealing, increasing durability over previous hub model
Quick engagement for a responsive ride
Light weight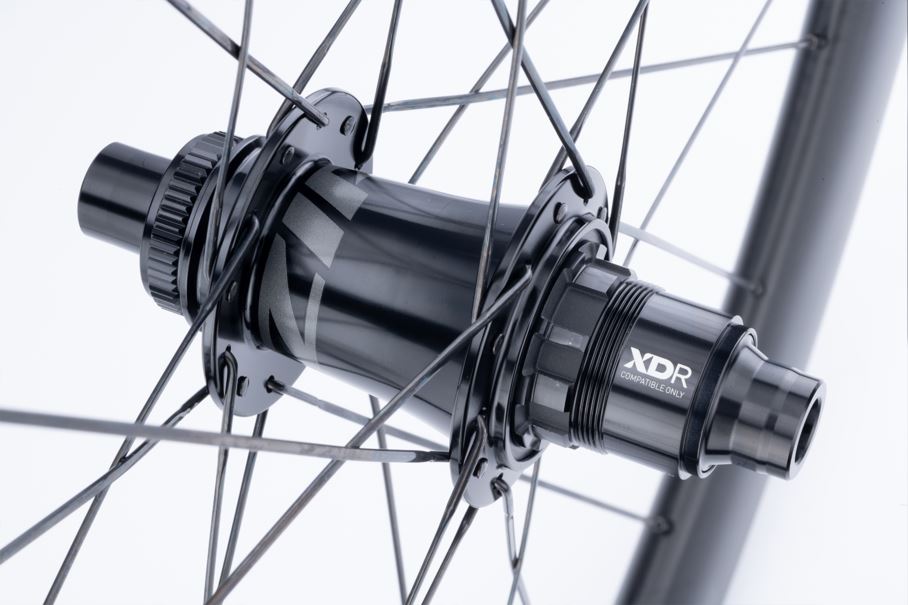 76/176
Used in the 303S wheelset
Zipp's 76/176 hubset is dependable and durable, with a big speed capacity. The 76/176 features three pawls and 36 points of engagement.
"We changed seals for the bearings: Contact seals for the outside of the bearings and non-contact seals for the inside of the bearings," said Goebel, adding that this combination provides a balance of durability and speed with contact seals used on the outside, where the bearings are exposed to the elements.
Simple and dependable design
Same bearing size as other Zipp hubs
333
Used in 404 Firecrest Track Tubular, 808 Firecrest Track Tubular
Zipp's 333 hubset is engineered for the all-out intensity and speed of the velodrome or fix-geared riding. The rear hub is optimized for single-speed performance racing with a flange design that yields equal tension on the drive and non-drive side of the wheel. This eliminates torsional deflection through the hub-shell, providing immediate acceleration and flawless tracking through banked velodrome turns under power. Large bearings increase the load capacity for improved feel and durability.
ZM2 SL
Used in 1ZERO HITOP SW

Zipp's premium ZM2 SL lightweight hubset delivers durability and high performance so you remain focused on the trail. Precision engineered in Germany to deliver dependable precision performance to the gnarliest XC trail. The ZM2 SL provides 66 points of engagement for a quick response. The hub's improved seal design means better durability in all weather conditions. In addition, it's an Extremely light XC boost hub: front 85g (standard end caps), rear 227g (with XD driver body). Its AL 7076 T6 material has the highest fatigue strength. Automated bearing preload ensures correct bearing play for maximized hub life.
ZM2
Used in the 3ZERO MOTO Enduro wheelset; also sold separately
The ZM2 is all about enhancing pure trail speed with quick engagement. The genius of the ZM2 hub is how we achieved speedier engagement. This hub system works with 12 pawls in 4 groups of 3 on a 33 teeth ratchet ring for reliable and consistent pickup. The 4 groups of 3 pawls are staggered, meaning there are always three pawls engaging at any time, which is good for durability. The ZM2 also has a higher load transmission capability. As soon as you press the pedals, the pawls engage, and the wheel responds.
The hub is capable of being used on electric mountain bikes.
Automated preload adjustment for improved durability
Better seal design
Compatible with e-mountain bikes
ZM 900
Used in 1ZERO HITOP S

Zipp's ZM 900 hubs are ready for your XC challenge. On the inside, our smooth and durable DOUBLE TIME™ drive mechanism ensures rapid lightning-fast engagement for quick and confident pedal responsiveness. ZM 900 hub with 52 points of engagement.