303 S Tubeless Disc-brake
Zipp's 303 S Tubeless Disc Brake wheelset, with its wide internal width, provides cyclists with the versatility they demand and speed they crave at an amazing value.
Ships after .
Currently out of stock until .
Description
Find a Dealer
Zipp's 303 S Tubeless Disc Brake wheelset provides today's cyclists the versatility they demand with the speed they crave. Expanding greatly on its heritage of conquering the Spring Classics, this 303 wheelset maintains its ideal-for-every-terrain 45mm rim depth but adds a significantly wider internal width to provide greater performance and ride quality in almost every measurable way. Road bikes are more versatile than ever, no matter the road surface, but just as fast as before. The 303 S offers an entirely new rim profile and design to optimize rider performance on this new breed of bike. This wheelset is tubeless for disc-brake bikes, allowing the ability to run wide tires at lower pressures for race-ready speed on or off the pavement. The 303 S is among our lightest wheelsets, optimized for top aero performance with a 28mm tire but capable of handling gravel tires up to 50mm wide. The 303 S borrows design concepts from the higher-level 303 Firecrest Tubeless Disc-brake wheelset to gain speed through increased efficiency. That is achieved by creating a wheel with reduced: Wind resistance, rolling resistance, rider fatigue, and weight. The key innovation is in the 303 S Series' rim design. Its 45mm rim depth is the same as its predecessor, the 302 Disc brake. But its rim width is 2mm wider, at 27mm, and its tire bed is a full 7mm wider, at 23mm. That rim platform is designed to be the fastest with a 28mm tire. The wide rim optimizes tire profile to allow lower tire pressure. That helps to reduce rolling resistance and provides a more compliant ride. The result of all this is a 10 percent watt savings vs. a top peer wheel in total power required to ride 40kph on a smooth flat road with a 28mm tire, according to internal Zipp testing. This groundbreaking wheelset also features all-new cosmetics, setting the rider apart from the pack, and comes at an attractive price.
Features
Zipp graphics and cosmetic identity that scream speed
Fastest with 28mm, fits wide gravel tires as well
76 / 176 DB hubs with Center locking interface
XDR driver body option
Wide rims optimize tire profile to allow lower tire pressure, especially with tubeless. The result is a larger contact patch for increase grip for confident cornering, descending, and handling in wet conditions.
Lower tire pressures and larger volume provides a compliant ride with fewer vibrations.
Significant watt savings when running larger tires at lower pressure.
Wide hookless rims create a seamless transition to the tire, reducing drag.
See more features
See less features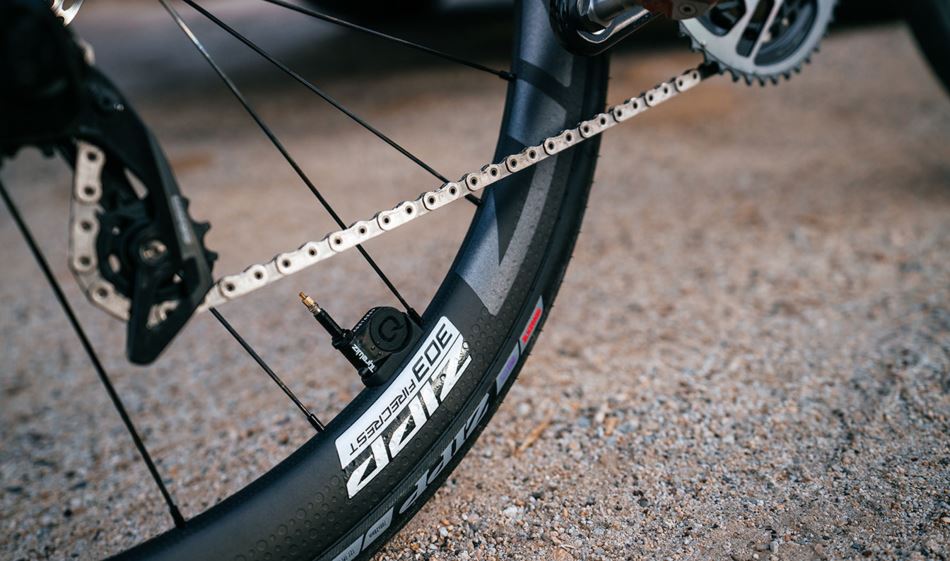 HOOKLESS TIRE COMPATIBILITY
What tubeless tires are compatible with this model?
XDR
The XDR driver body is a universal mounting system for cassettes that incorporate cogs with fewer than 11 teeth. It allows for lighter and more versatile drivetrains without requiring new rear axle standards, cassette tools or hub redesigns. The XDR interface is 1.85mm longer than XD and is designed for road hub applications. XDR driver bodies are compatible with all XD cassettes when the cassette is installed with a 1.85mm spacer.
TSE Technology
Zipp's TSE Technology (Total System Efficiency) was developed by our engineers in the Nest Advanced Development Lab in Indy. This approach to carbon-wheel manufacturing means the Firecrest's precise rim layup results in greater all-around efficiency for greater speed through reduced: Wind resistance, rolling resistance, gravity (weight + durability), vibration losses
Specifications
| | |
| --- | --- |
| Size (wheels) | 700c |
| Rim construction | Carbon – Hookless |
| Hub | 176D, 76D |
| Tire compatibility | Tubeless tires only |
| Rim depth | 45mm |
| Brake compatibility | Disc (Center Lock) |
| Driver body type | n/a, SRAM XDR, SRAM/Shimano Road |
| Rim - inside width | 23mm |
| Max recommended system weight | 286lbs/130kg |
| Max tire pressure | 73psi |
| Rim finish | UD fiber / Bake-On labels / Matte clear coat |
| Rim profile | Symmetrical |
| Spoke Length DS | 264mm, 266mm |
| Spoke Length NDS | 266mm, 268mm |
| Weight (g) | 1530 |
| Weight Based On | Lightest configuration: 12mm through axles and XDR body. No tape or valve included in weight. Front: 711g Rear: 819g |
Service
Installation. Service. Compatibility. Find all the documentation needed to set up, use, and maintain your components in the SRAM Service hub.
Visit product service page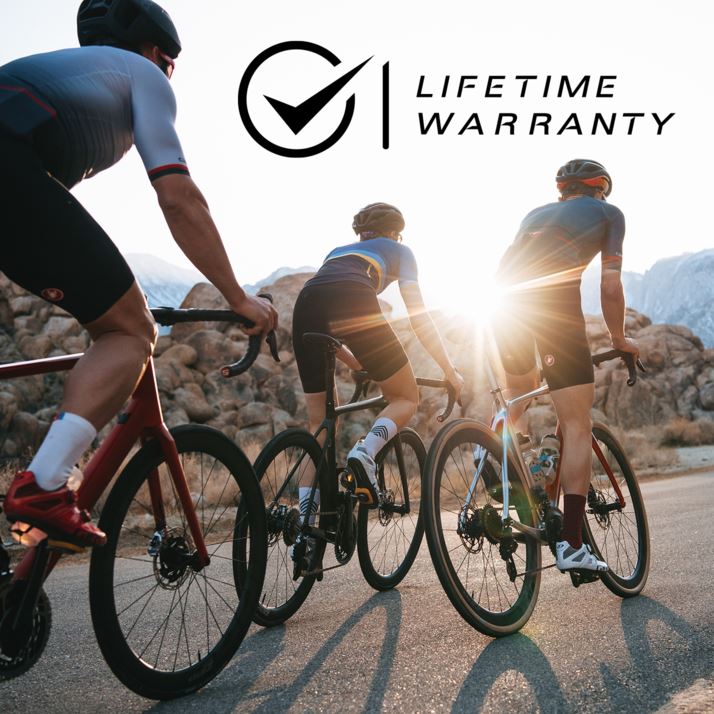 LIFETIME WARRANTY
Zipp wheels, handlebars, stems, and seatposts come with a lifetime warranty for product issues while riding. The lifetime warranty is not transferrable. Proof of purchase is required.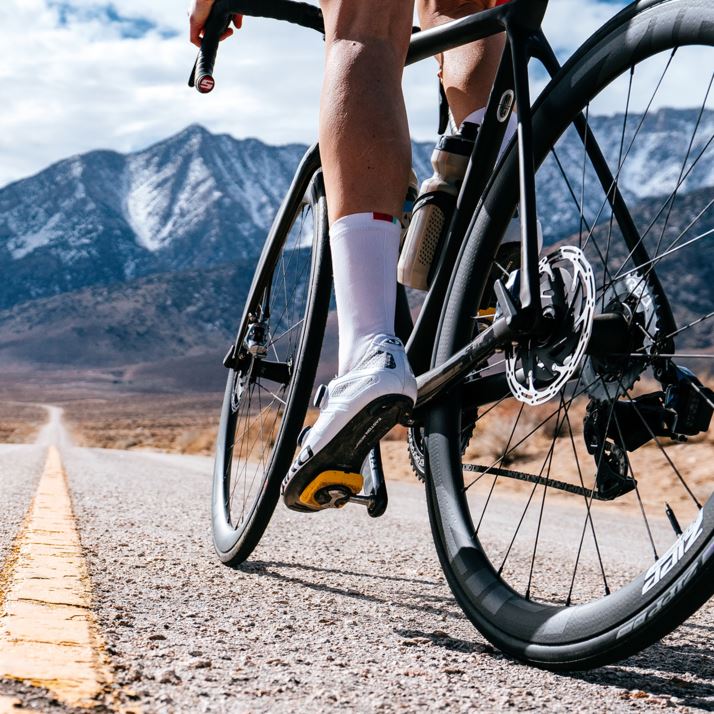 TOTAL SYSTEM EFFICIENCY
Based on the simple premise of "Efficiency = Speed," TSE™ is our solution to speed in the real world... a world of imperfect roads and changing riding conditions.
TUBELESS TIRE PRESSURE CALCULATOR
Optimal tire pressure is a vital factor in making you go faster. This tire pressure calculator provides recommended tire pressure for Zipp wheels.
ZIPP RIDE ASSESSMENT​
STILL UNSURE?
Helping you discover the right wheel options for you to reach your next cycling PR!​
Get Started