Barbara Guarischi is, at 29, both in the prime of her career and a veteran racer with wisdom to spare. We had the opportunity to speak with Movistar's powerful Italian sprinter and team captain at their February team camp in Altea, Spain. She brings to bear her experience, strength, and passion to guide her team to victory and claim a few top spots on the podium for herself. If you love exciting racing, Guarischi is a rider you should keep an eye on.
This interview has been edited and condensed.
You are on a new team this year. What attracted you to Movistar?
I had to change teams and was searching, and this was a team that wanted me. They said, "we want you for this, this and this." Having them approach me, that was already one point up. We started to talk, and we arrived at a final decision quickly.
And why did they want you?
We spoke about growing the team, to give a chance to the team to learn, use my experience to teach and explain, kind of like a mom. And because they told me, 'we believe in you, we believe you can come back and get great results.'
And the results have already been coming this year [Guarischi was 2nd in her first race with the team]
Yeah!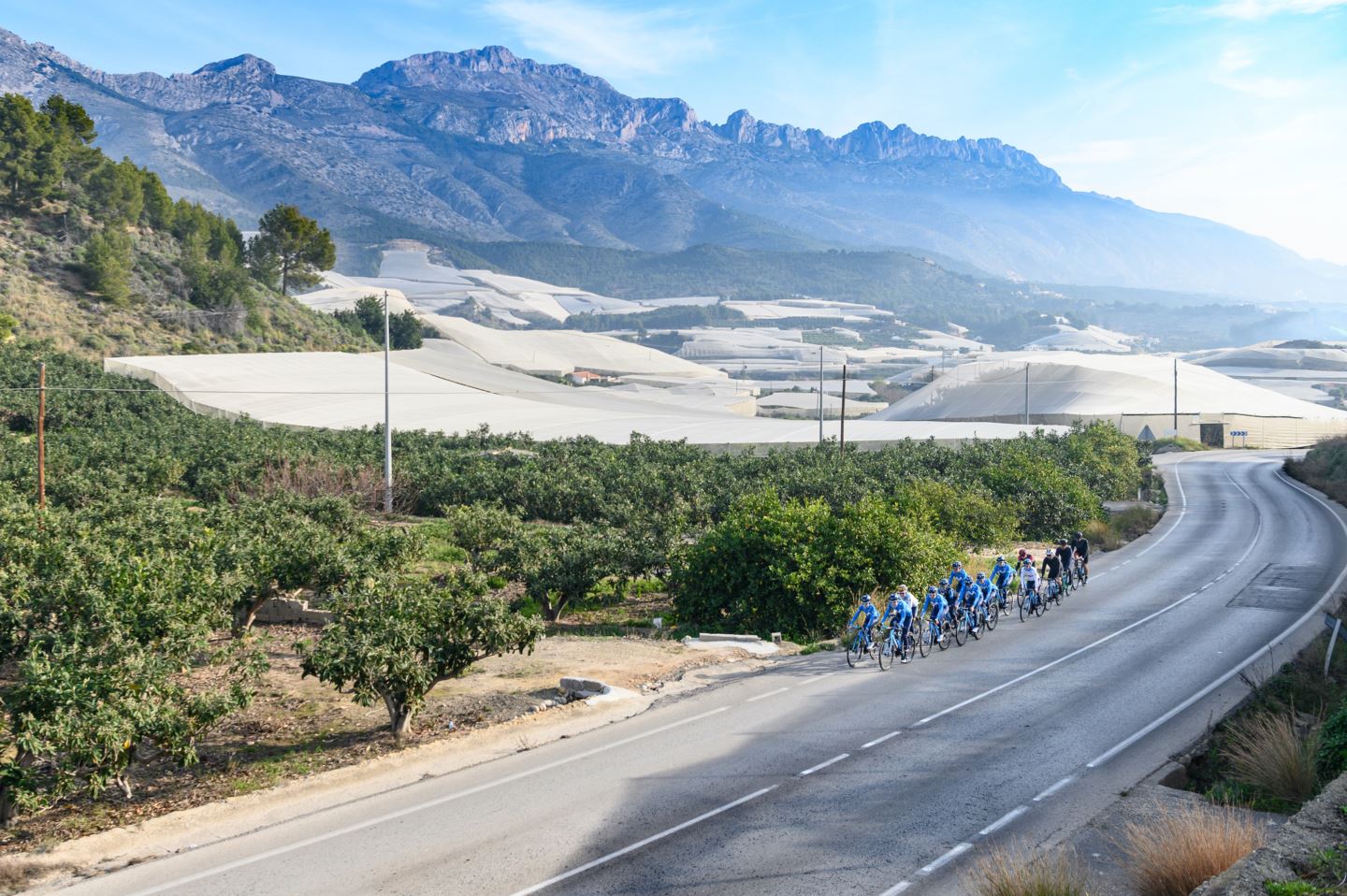 Photo courtesy of Movistar Team
Beyond being a road captain and teacher, you're also a very talented sprinter. How does your mindset change in a race when you're the protected rider?
I feel better as a decision maker and leader in a race than to be the last one left in the race. Last year [working for] Bastianelli was great, for example. I feel more comfortable in that position, but I guess everyone does, because you have less pressure, and it's easy. But taking responsibility is part of the game, so sometimes it can go well, and sometimes it can go wrong. In cycling, it often goes wrong, but that's ok. I'm human. I'm not strong like Marianne [Vos] or Marta or Jolien [D'hoore] or other sprinters I know. But it's ok, I work hard. Maybe never like this. The winter went well! This is more or less the last 20 days before the real season starts.
We know you from Canyon//SRAM, now you're back with us. What's it been like seeing how eTap has changed since you last raced it?
I knew the old bikes, and saw the new bike [with eTap AXS] for the first time, and said, "Whoa, that's impressive." It's crazy. I really like it a lot. Overall, I believe everything is the best material you can find on the market, anywhere. It was a surprise, with the chain, and the smaller rings. Everyone was saying "oh, I don't know" but after two weeks, because of course you have to try something, get a routine, I can say I like it a lot. For the women, I think the 48 with the 10-33 in the back, it's crazy! For me, it's the best setup I can find.
There's always an adjustment period.
Everyone was thinking, "oh, there's no 52 or 53 [tooth chainrings]! But, if you compare a 48 with the ten tooth [cog]… I can understand for the men, it can be difficult when you've been on Campagnolo for forty years. For the women, I believe this setup with the 48 is perfect. I race with a 48, and sprint with it, and it's enough. I don't believe anyone can claim they need more. If someone says "oh I don't know if it's enough" I say "look, you don't always use your hardest gear for the sprint anyway."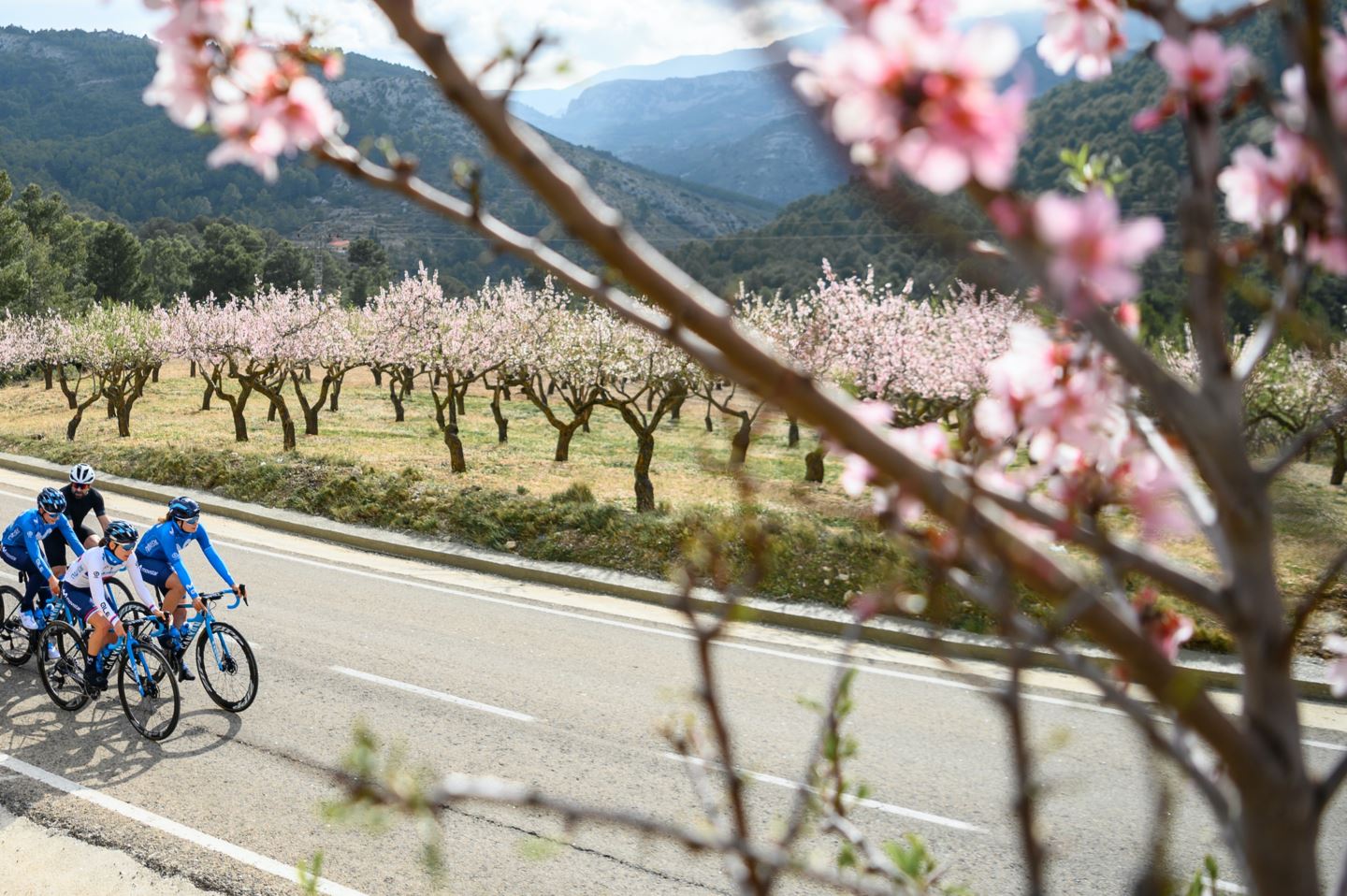 Photo courtesy of Movistar Team
Do you feel like you shift the front derailleur less?
Definitely. Definitely. When you look at a race, it can depend on the climb, but I'm almost always in the big gear.
Is Omloop your first goal this season? [Guarischi helped tammate Aude Biannic to a top 10 finish]
Yeah. Let's say more or less, I would like to be a part of the race in Drenthe, de Panne, Gent, those races suit me.
Many of your good results are in the North of Europe.
Yes, because I like it a lot. The races are hard, but if you like something, it's easy in your mind. When everyone goes out and sees grey sky, maybe rain, and cobblestones... oof, that's a s*** day, but that's what I like. Even if it's hard, and I know it will be hard for sure, I like them.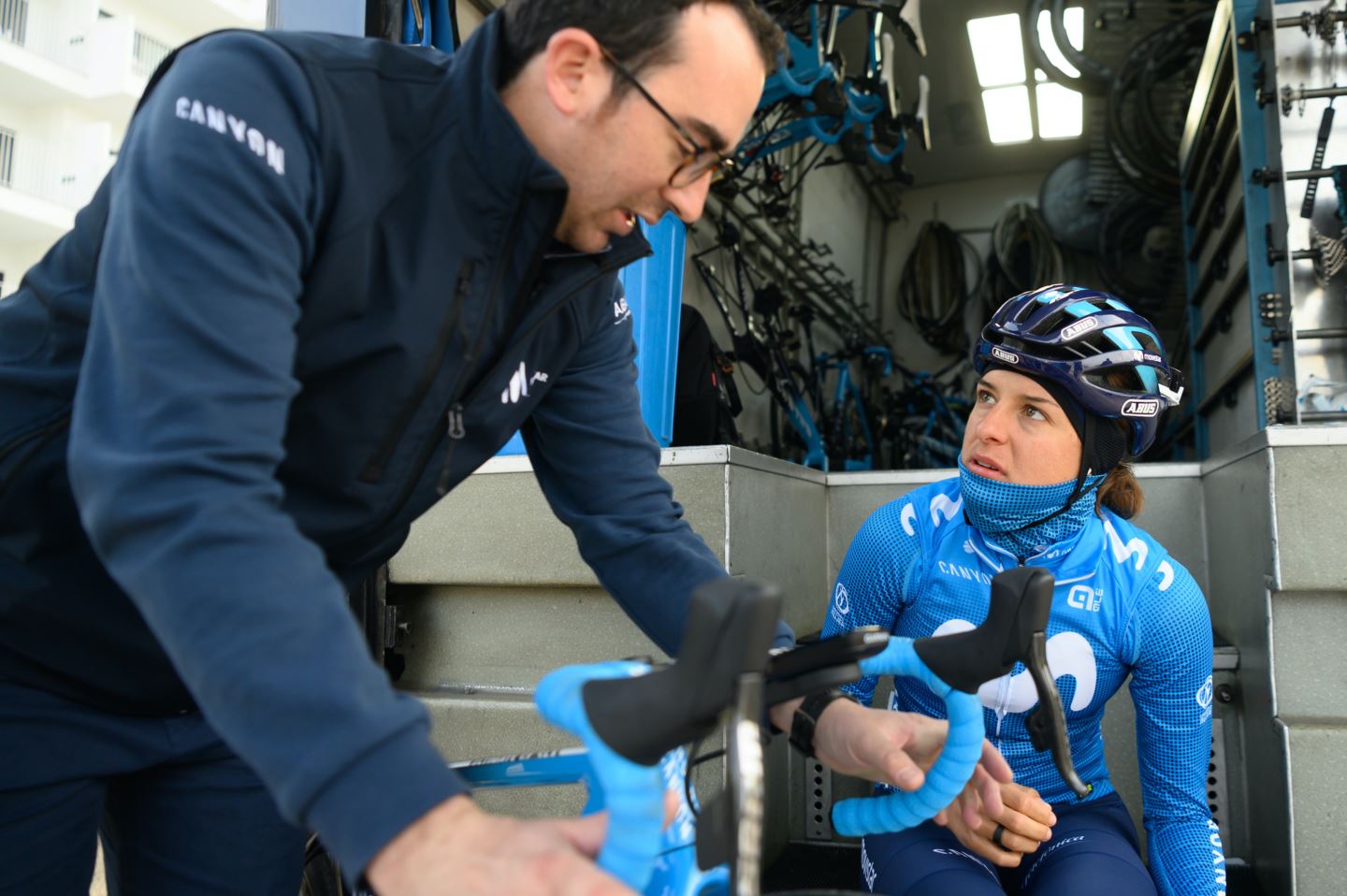 Photo courtesy of Movistar Team
What was your biggest or most important win? The Giro?
Yeah, because it was in Italy, that's nice. The race I'm really happy about was RideLondon and then the day after in Sparkassen.
Because you flew between races!
Exactly! And our flight was delayed so we arrived in the hotel at 2 am. Yeah, it was twenty hours and two wins! In RideLondon I was feeling good, in Sparkassen I was really bad, and the whole team was bad. I was thinking I can't do well, I can't do more, and then… suddenly, we won.
Isn't that the sprinter feeling?
Yeah, you can suffer all day, but when you come in to the last 5 kilometers, everything goes black, and you go. Like a bull when he sees red.