This year will be a very important one for Albert Torres. In addition to making his road WorldTour debut at age 29 riding for Movistar Team, the Menorcan rider is targeting the Olympic Games and hopes to become the Olympic Madison Champion with teammate Sebastan Mora Vedri.
"Everything I do this year is with Tokyo on my mind: all training, all hours protecting my Movistar teammates in the race, every lap on the track. All for an Olympic medal."
In track cycling, Torres is a well-known rider. In the Madison, an event where a team of two riders compete in a 50-kilometre race on the track trying to lap the field and take points along the way, he is the reigning World Champion and a two-time European champion. He also has two European titles in the omnium, the other Olympic event he is targeting in Tokyo.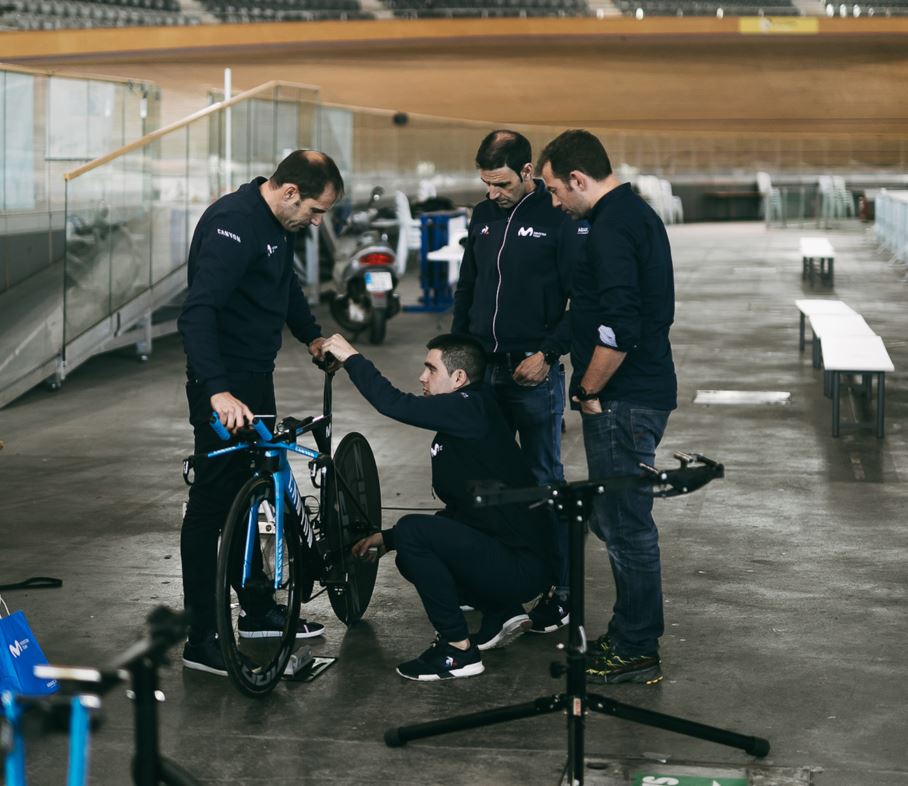 "I started cycling when I was nine years old because an uncle of mine was involved in the sport. I was born on Menorca but moved to Mallorca in my teens to get better training possibilities. More mountains, better roads. We also have an amazing track here in Palma, but Menorca is home, it's where my family is, it's where I find peace and quiet."
At 29 years of age, he is making his debut in the WorldTour, the highest division of cycling. Movistar Team captain Alejandro Valverde deemed him one of the strong new additions to the team. Torres' eyes shine when he hears praise from the Spanish champion.
"It's great to hear these words from such a big champion. He is our example. I see protecting leaders like him as my role in the team."
"My strength as a track rider is that I easily make my way through the peloton. This versatility comes in handy when a team leader needs to move up to the front."
"That is also something that I can teach my teammates too. I waited a long time for an opportunity like this. The team supports me 100% in my track ambitions and offers me the best calendar and absolute best equipment with SRAM eTap AXS and ZIPP wheels. It's a dream come true for me."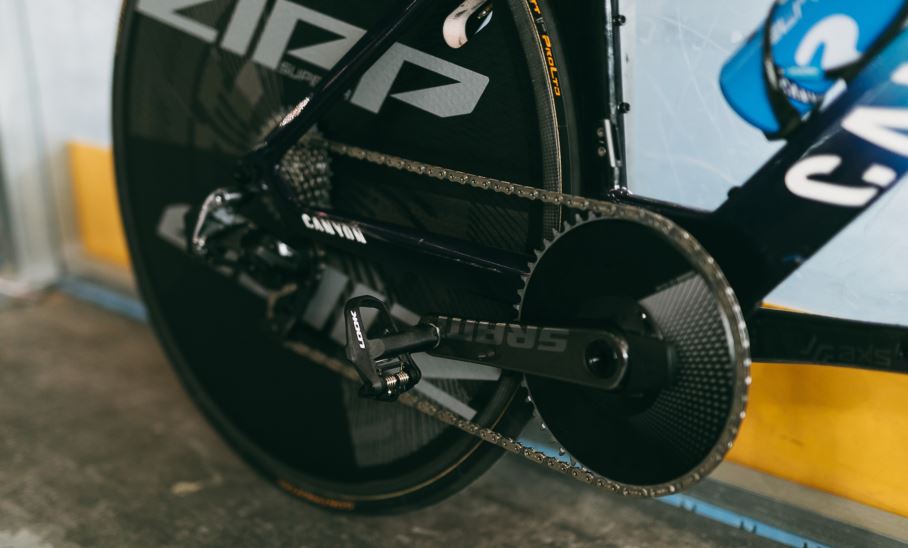 Torres is not new to the road. He was the U23 national Spanish road race champion in 2011 and had podium finishes in time trials as well. He chose to focus 100% on the track. "On the track, I can win the biggest of tournaments, European and World Championships. On the road, I could in the lesser categories only."
Tokyo will be Torres' second Olympic Games. "We raced in London in the team pursuit but knew we could never fight for a medal. In Tokyo, Sebastian and I are medal contenders on the Madison. The omnium for me is also a big chance. That makes these Games so important."
Being 29 and signing a contract as a neo-pro with one of the biggest teams in the world is not something that happens every day. Torres has nothing but praise for his new team. "The best thing about being with Team Movistar is that they have a really extensive calendar with high quality races, they have the best staff and the best equipment. To me, it's important to race with the team and train endurance for the track because these two disciplines are a great combination. I look forward to working for the team leaders and to learning on the road. I will now race races I have seen on tv for many years."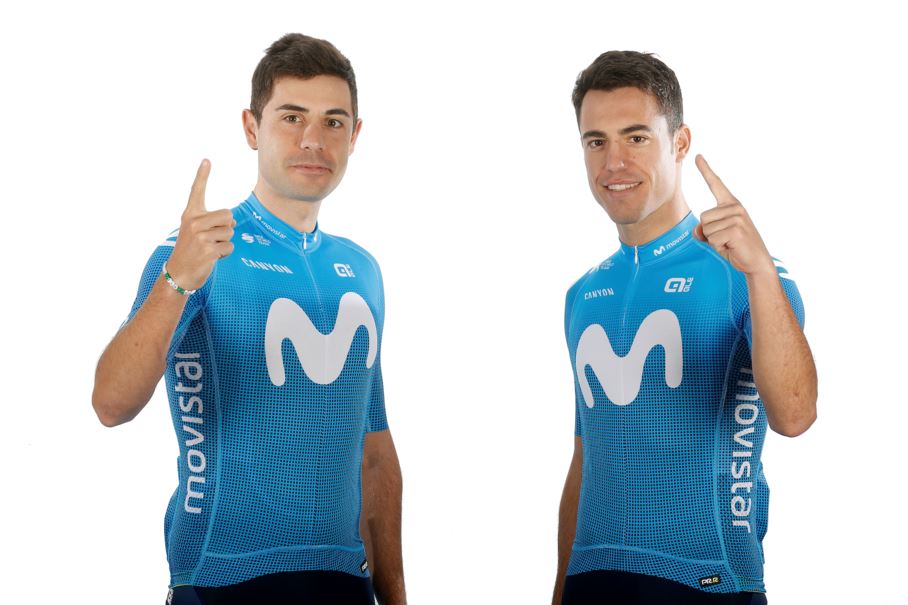 Torres, left with teammate Mora, right
Madison partner Sebastian Mora is on the same team. "We will race together in the same races and others we won't. For us both it's very important to race in a team like Movistar to get that solid foundation for the track racing. In the final three weeks before the Olympics, we will switch to more specific track training, but before that, we race with Team Movistar."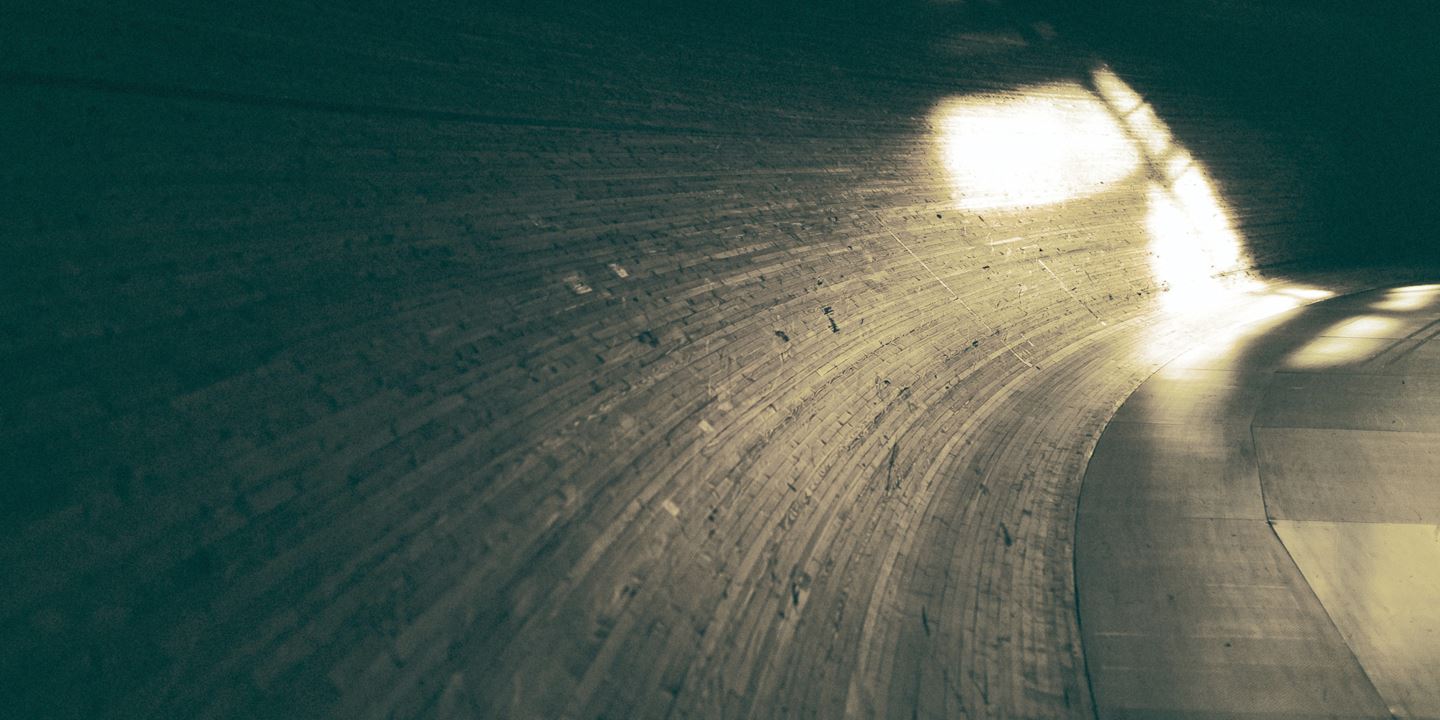 When asked which medal in Tokyo would mean more to him: the individual one in the omnium, an event in which he already won two European titles and many World Cups, or the Madison, which is raced as a team. There was no hesitation.
"I love the omnium but winning gold with a friend like Sebastian, who I have known a long time since the minor race categories in Spain, will be absolutely amazing."
This year is all about preparation for an uncertain Tokyo Games at a future date, but the quiet and somewhat shy Torres is also looking further down the road ahead. "My dream is riding the Tour de France. I have been watching the race on tv since I was a kid and racing these races myself will be fantastic."