The World Championships is a special time, once a year when riders swap team colors and instead fly national pride on their backs. Here, flags of the home country become more prevalent, and custom painted helmets and bikes celebrate culture and ancestry. Normal rules no longer apply.
For Vali Höll, the reigning Junior DH World Champion, she wanted all the glitter to take her sparkly personality to the track. Silver, black, and a touch of red to pay homage to her Austrian roots, the design came to life at Crankworx Innsbruck, where Troy Lee himself sketched out the vision for the bike that Höll would pilot at the 2019 World Championships in Mont-Sainte-Anne.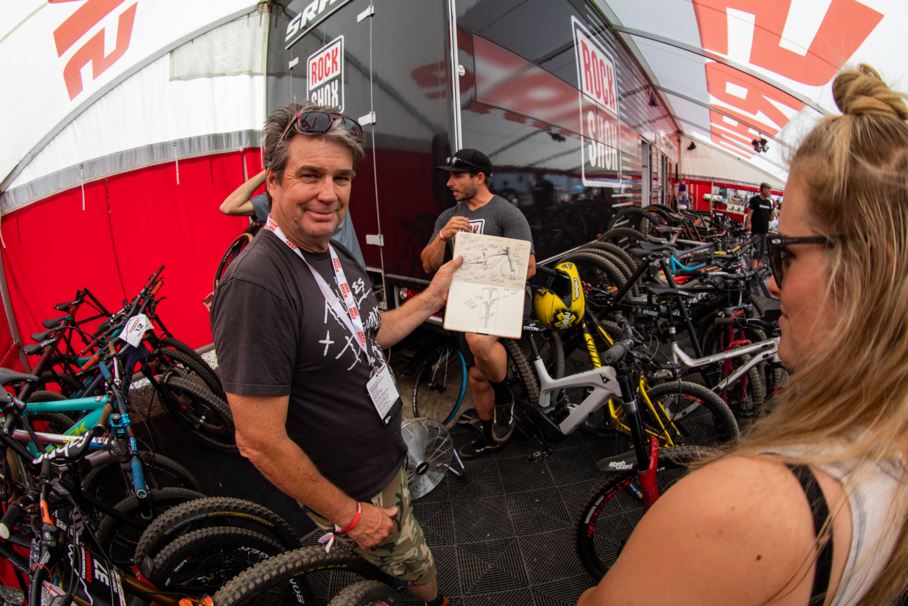 My only request to Troy Lee was that it wasn't too Austrian — I just wanted a sick bike, and that it should be sparkly, and red — for Austria and SRAM. So even the red is sparkly. With all the rainbow bolts, BoXXer decals, cassette, and chain, it's so sick! It's so cool that Troy Lee painted it himself, it even has his signature on the frame. It's very special.

–Vali Höll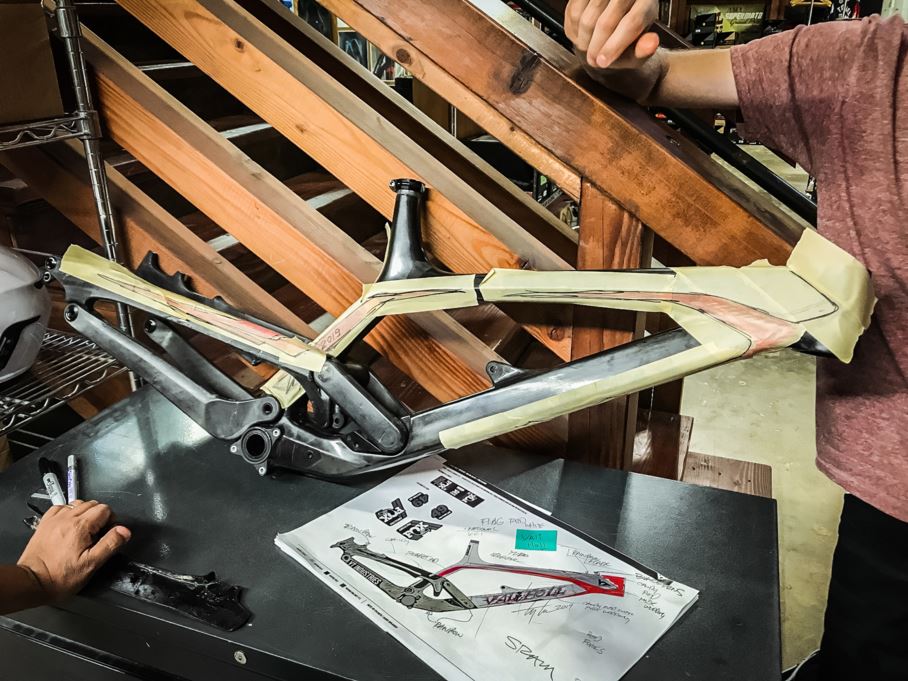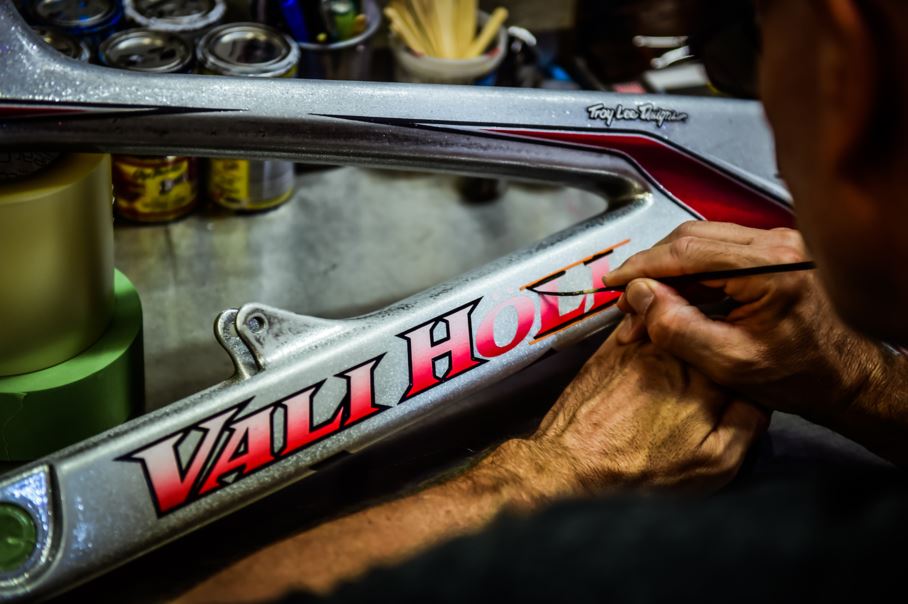 A race bike takes the best mechanics in the world an entire day to build up. Add in a custom paint job and that creates a few more hours work to grind all surfaces for shocks and axles to slide back into place.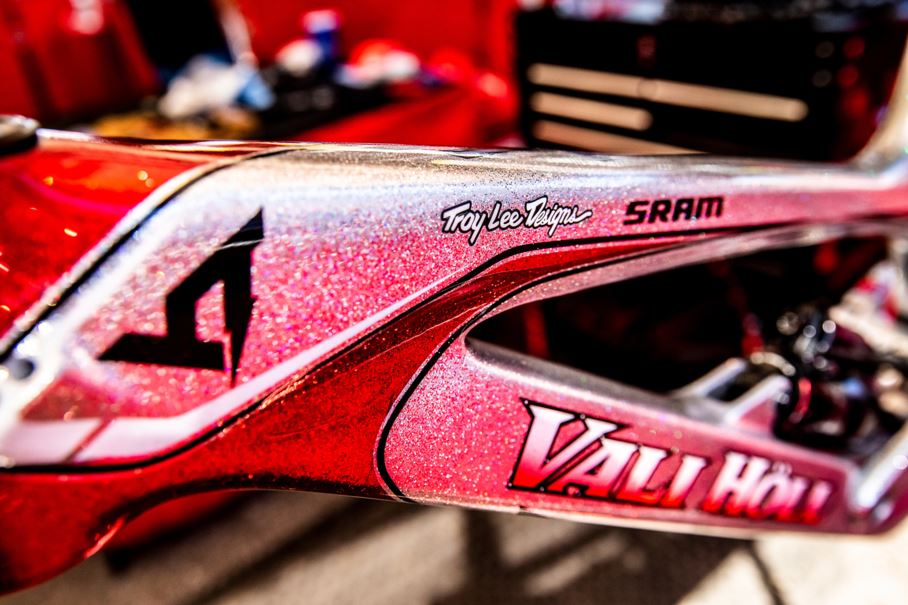 Even if it's stock suspension, you still open it up part to degrease, grease, tune the shocks, prepare the bearings. It's all the little things to make a race bike ready to win a World Championship. We are using the same settings as her regular World Cup bike plus 10 psi in the fork. It's more for confidence since the course is so fast, you want to keep the front end up to feel safer.

–Mat Gallean, SRAM TLD Racing mechanic
YT Industries Tues DH
Regular Size
Custom World Championship only rainbow colour.
Centerline Rotors | 200mm
DebonAir | 130 psi | 3 tokens
Charger 2.1
Low speed compression | 13 clicks from closed
High speed compression | 3 clicks from closed
Rebound | 10 clicks from closed
DebonAir | 192 psi | 25% sag
Positive chamber | 1 token
Negative chamber | 0 token
Low Speed Compression | fully open
Rebound | 4 clicks from closed
31.6 | 760mm Wide
SRAM X-Sync 2 DM Chainring | 30t
50mm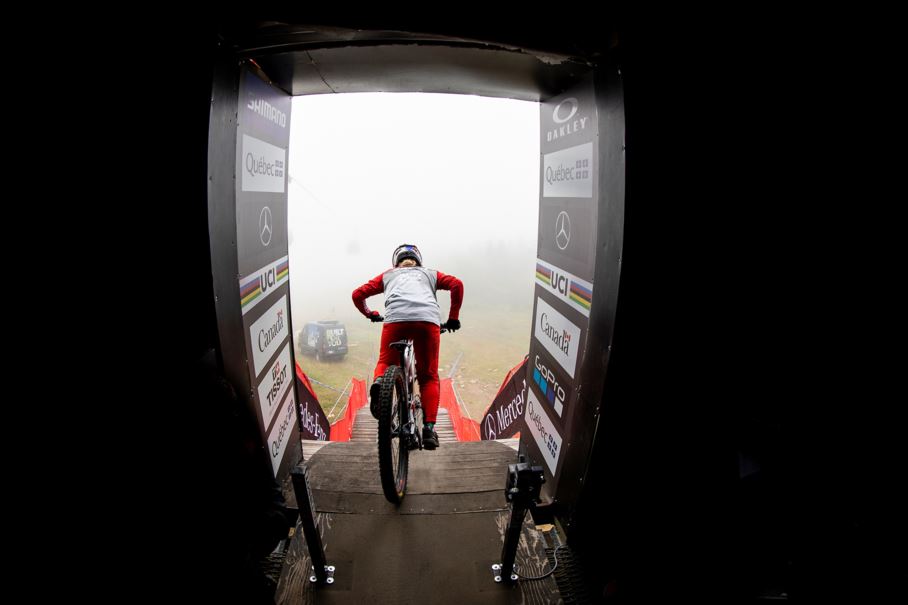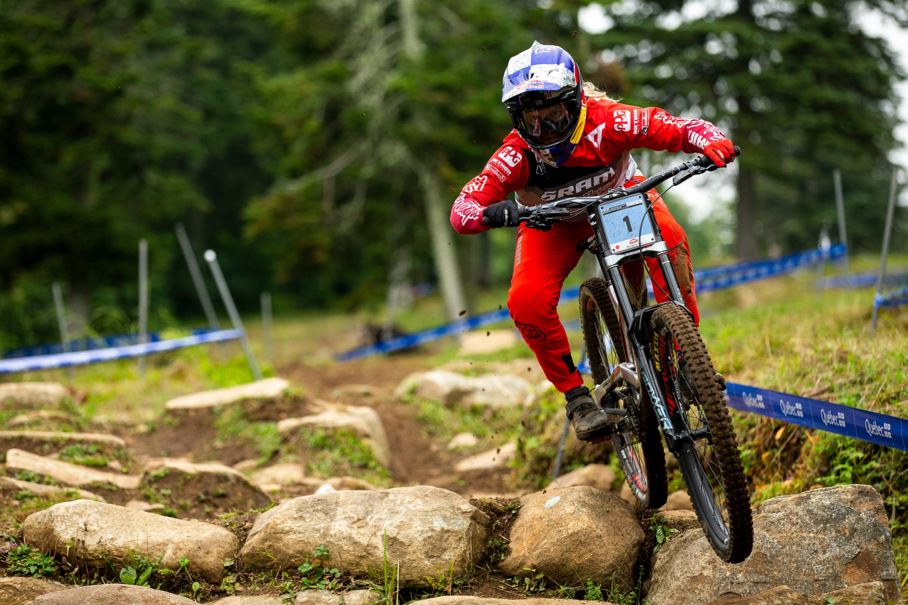 I like the track, I raced here last year, and think it suits me, cause it's really long, and it has big jumps. The last two jumps — those are going to be cool.

–Vali Höll
Photos by Sven Martin, James Stokoe.