ALEXA'S STORY
Alexa had her first mountain bike at the age of six in the '90s when the sport was quickly becoming mainstream. Her father rode mountain bikes recreationally, so it was natural for him to pass on the hobby, although she would not discover the true nature of mountain biking until adulthood. As a child, she didn't care to ride on anything but pavement, her father was often away from home on military duty, and she didn't really live in places that had accessible trails. So, the bike was merely her own vehicle to visit friends nearby.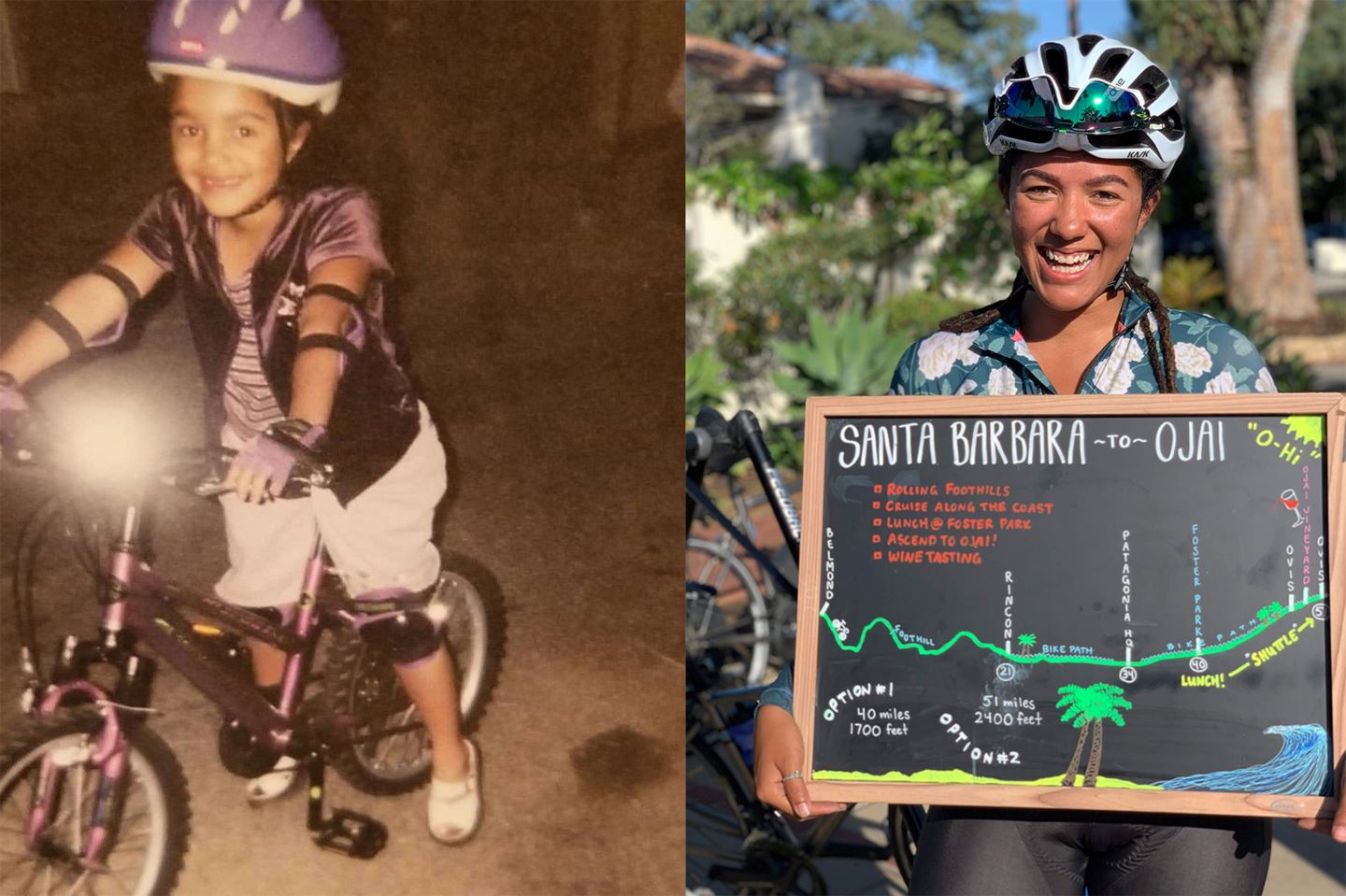 As the years passed, Alexa navigated many life events and circumstances that would make it difficult to bike consistently. Between her parents' divorce and ultimately growing up with her Black family on her mother's side, she didn't get any other exposure to mountain biking until much later. It wasn't until her freshman orientation at college that she realized the need for that two-wheeled vehicle again. She got an overpriced beach cruiser to commute until she was tired of the heavy, single-speed bike and moved on to one of those Wal-Mart road bikes with the friction shifters. Cycling was purely for utility.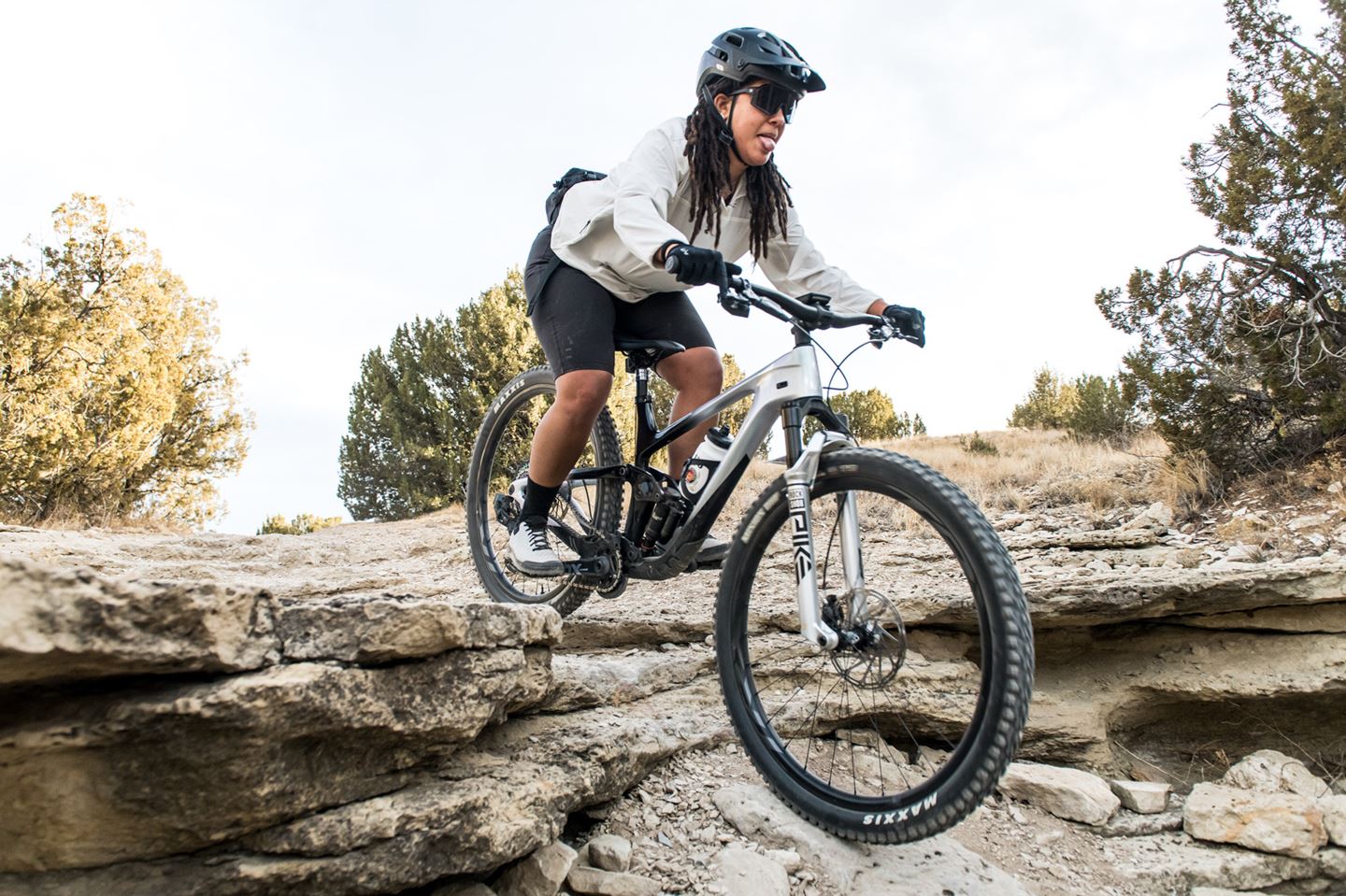 In all four years of college in the mountainous, oceanside city of Santa Barbara, California, it never occurred to Alexa that she should take up mountain biking. Why would she consider it if she wasn't a thrill-seeking, white man? Those were the only kind of people she ever witnessed doing it on viral YouTube videos. It wasn't fathomable and, even if she was interested, she had no one to comfortably ask for mentorship. By this time, her father didn't even own a bike anymore and bike technology had advanced so much that his knowledge wouldn't be relevant enough.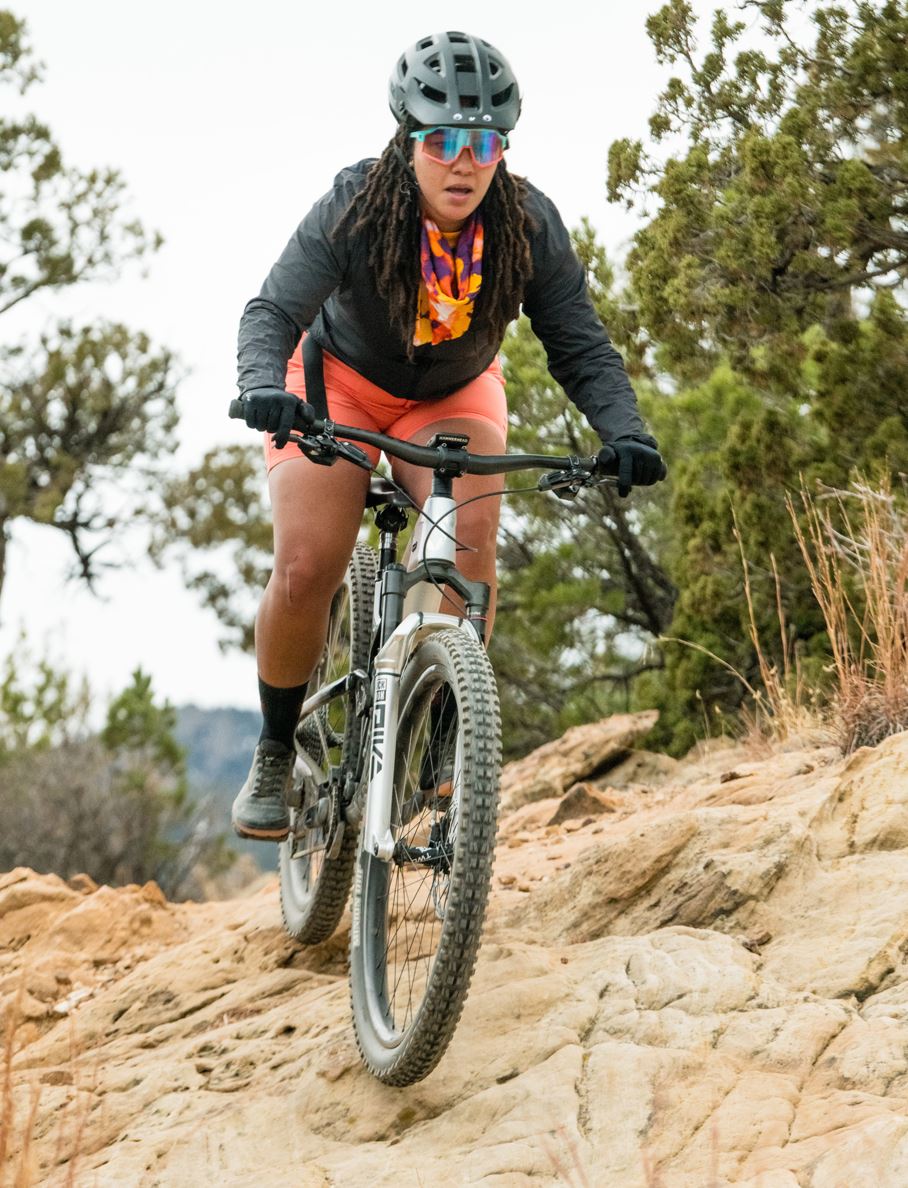 Everything changed in 2019. By this time, Alexa was a few years out of college and had fully delved into the outdoor tourism industry as a guide. Road cycling, hiking, and backpacking were her passions, and she was able to share her joy in those activities with others although this joy was still coupled with the intimidation of being an unlikely participant in the outdoors. For a while, she felt lonely and phony. How could a Black woman truly enjoy something that she didn't see others like her enjoying?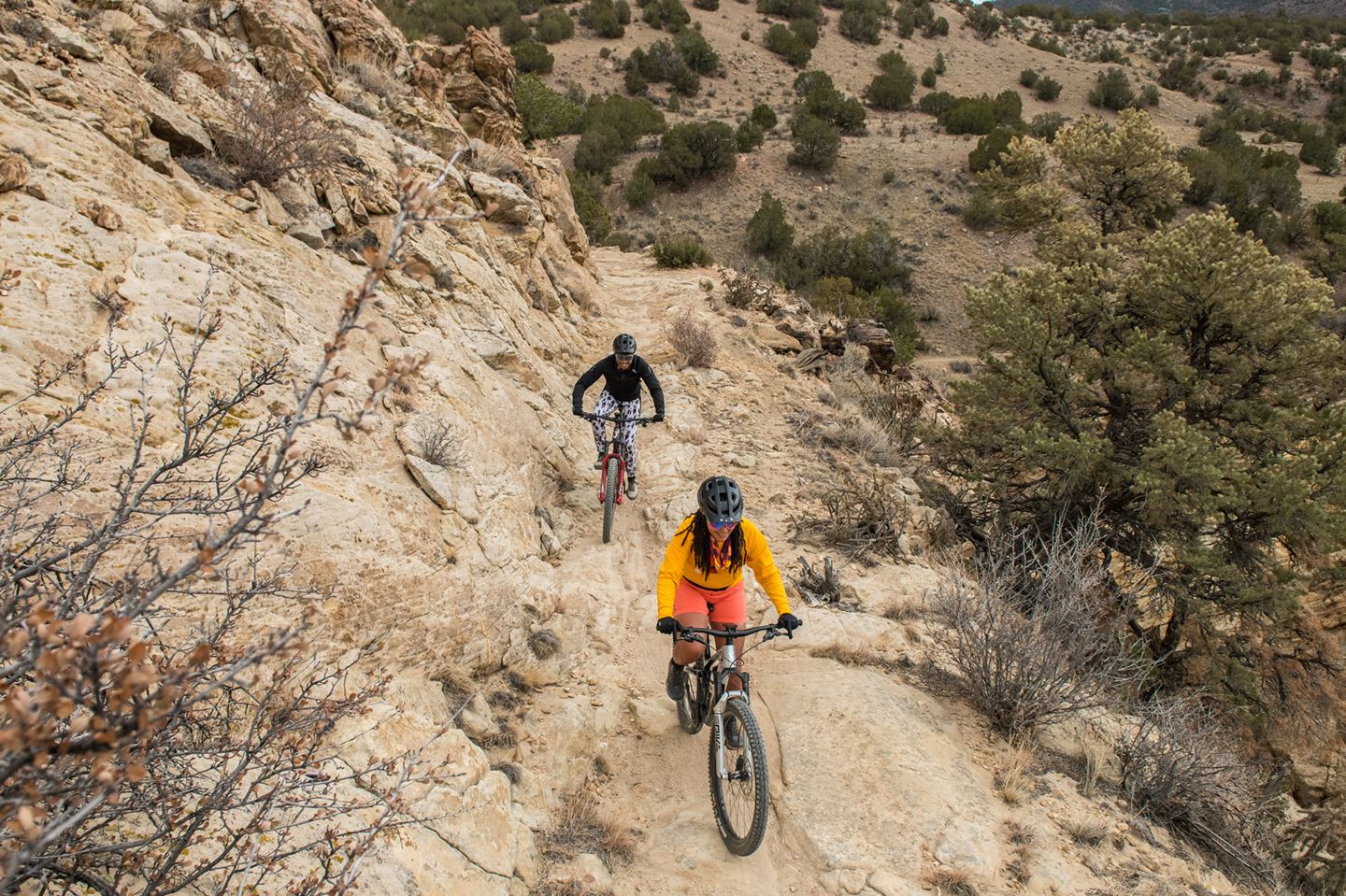 SHANIKA'S STORY
Shanika was introduced to bikes when her parents gifted her a Big Wheel at the age of three, but those days were short-lived after her Big Wheel was destroyed by her older brother. Later, she got a new bike and couldn't stay away from it. Growing up as a military child, riding bikes was the way to get around the base. Kids would compete to see who could make the longest skid marks and put baseball cards in their spokes to make their bikes sound cool. Young Shanika even took it upon herself to teach her neighbor and her mother how to ride a bike.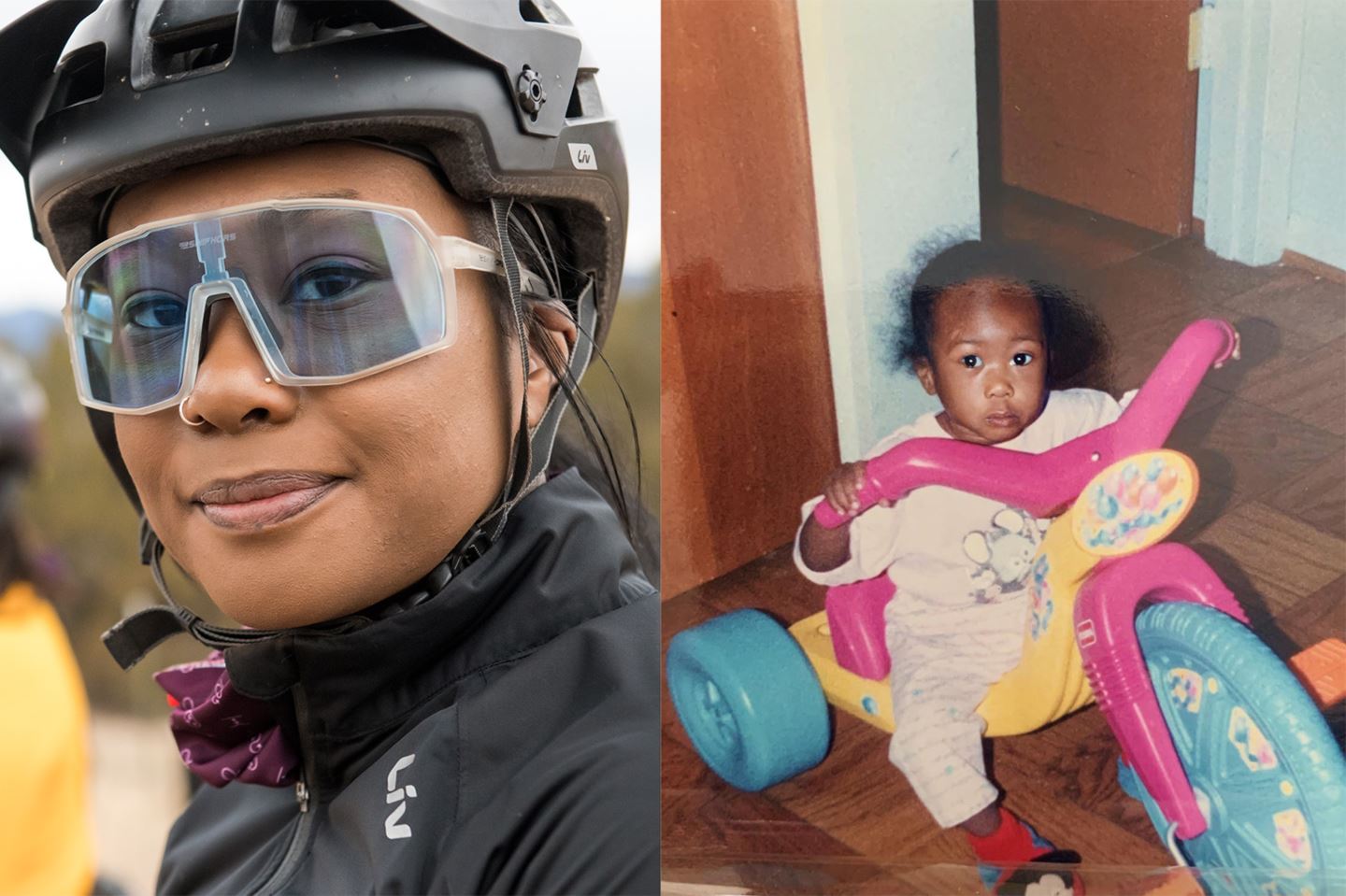 As she grew older, her interest in bikes disappeared for a while until she moved to Colorado from Arkansas at the age of twenty-three. Until then, she didn't know mountain biking was an activity people did. You're probably thinking, "But, she is from Arkansas. They have a great mountain biking scene there." but until recently, mountain biking was not that popular in Arkansas. Further, the Ozark Mountains–now considered an MTB mecca–are hours away from where she grew up, and she didn't have the resources to explore it even if she wanted to.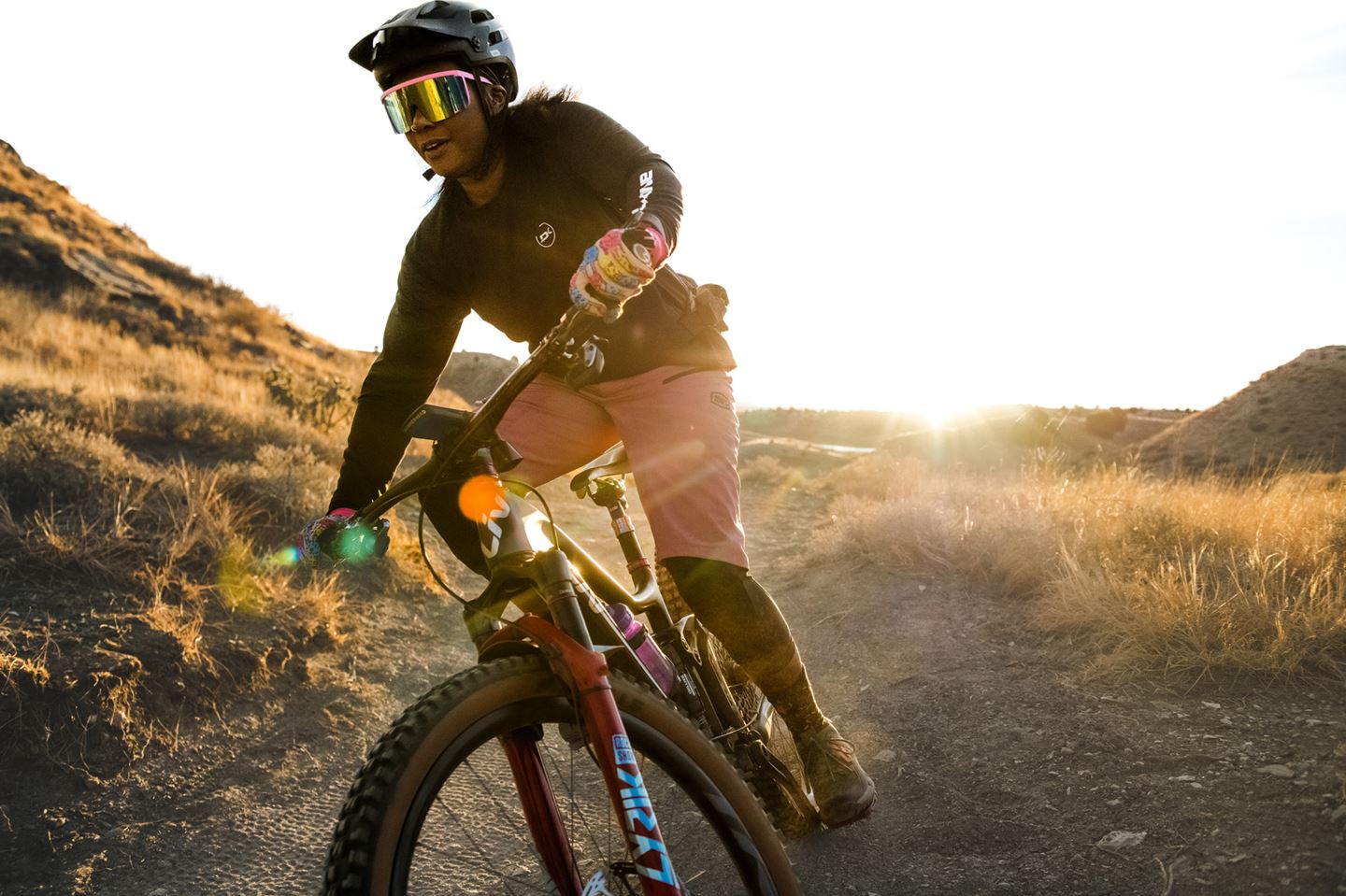 In 2016, she met her boyfriend who introduced her to mountain biking as their first date. She rode a hand-me-down bike that was twice her size, but made it work. On her first couple of rides, she told herself that cycling was not a hobby she would continue. Trying to climb on the bike with asthma was too challenging. Courageously, she made the decision to see an asthma and allergy research doctor to learn how to manage her breathing, and she eventually got it under control which would make this hobby more reasonable.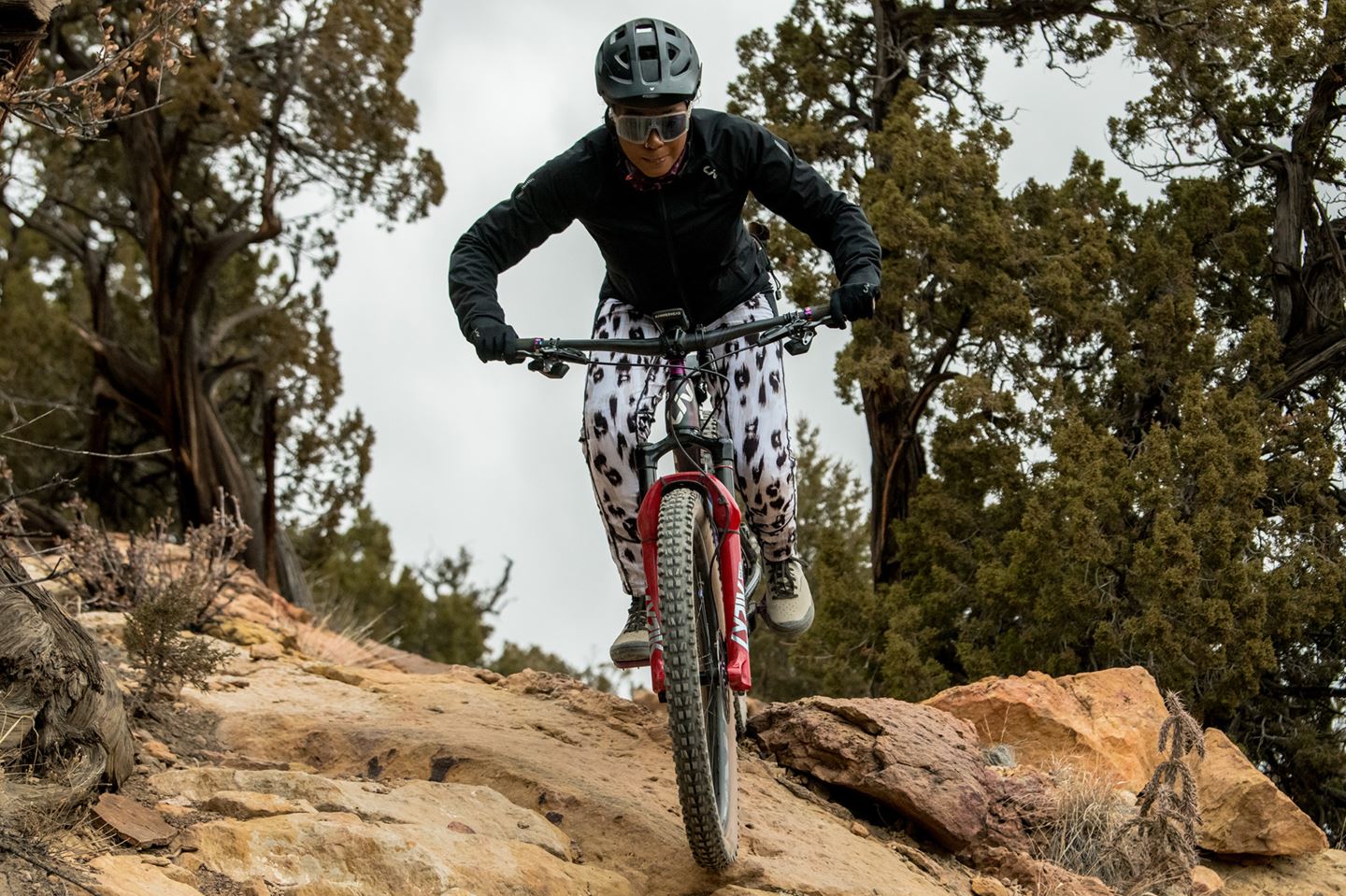 After a year of riding and improving her skills, she really found her love for mountain biking. She eventually joined a local bike shop race team and participated in enduro and downhill races—and she made podium three times! She became a ride guide for a local bike organization that empowers women through mountain biking, and she had the opportunity to teach inner city kids how to ride bikes. She has always had a passion for teaching others and now seeks to change their mentality towards cycling as she did herself.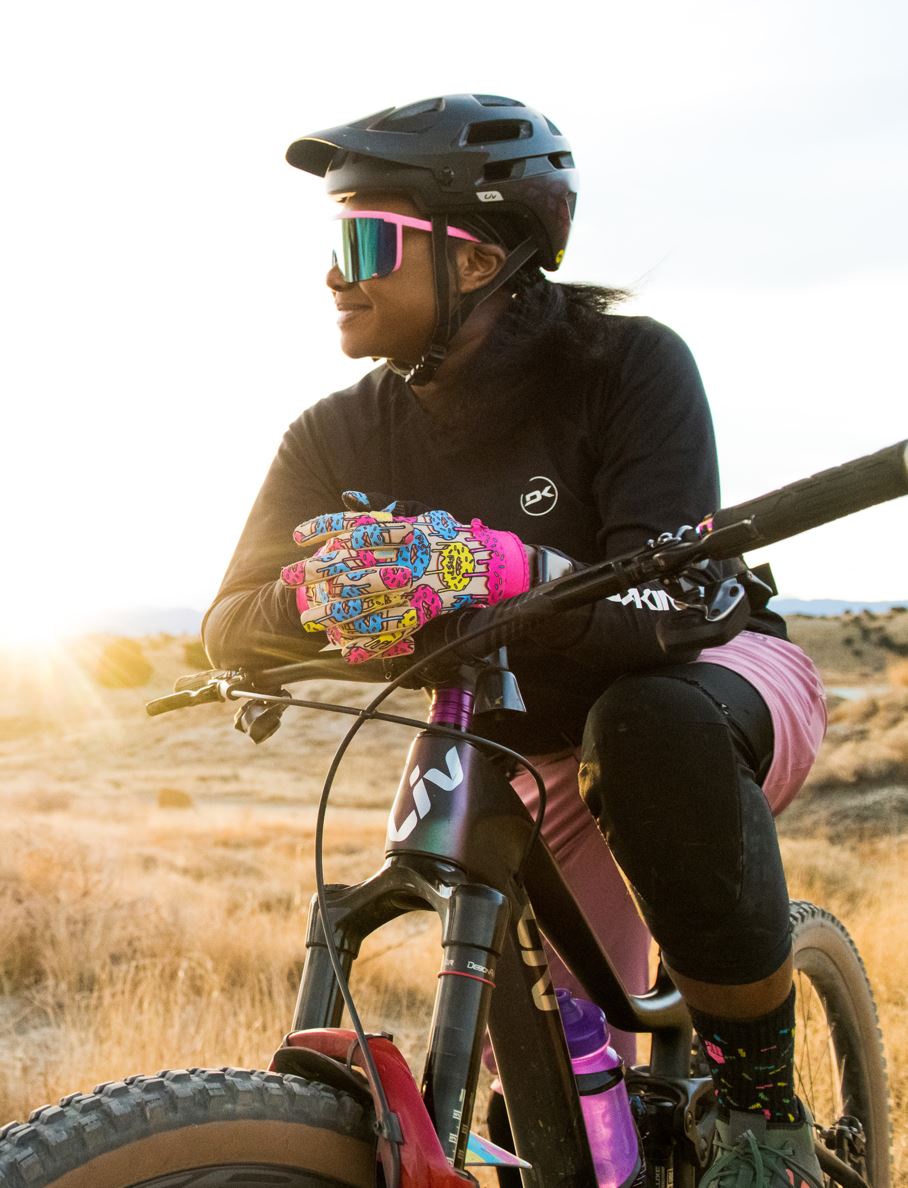 Like Alexa's journey, she noticed there weren't many people in the cycling community that looked like her. She didn't have the representation of Black women, the access to cycling resources, or the finances that could have accelerated her improvement as a rider and elevated her experience.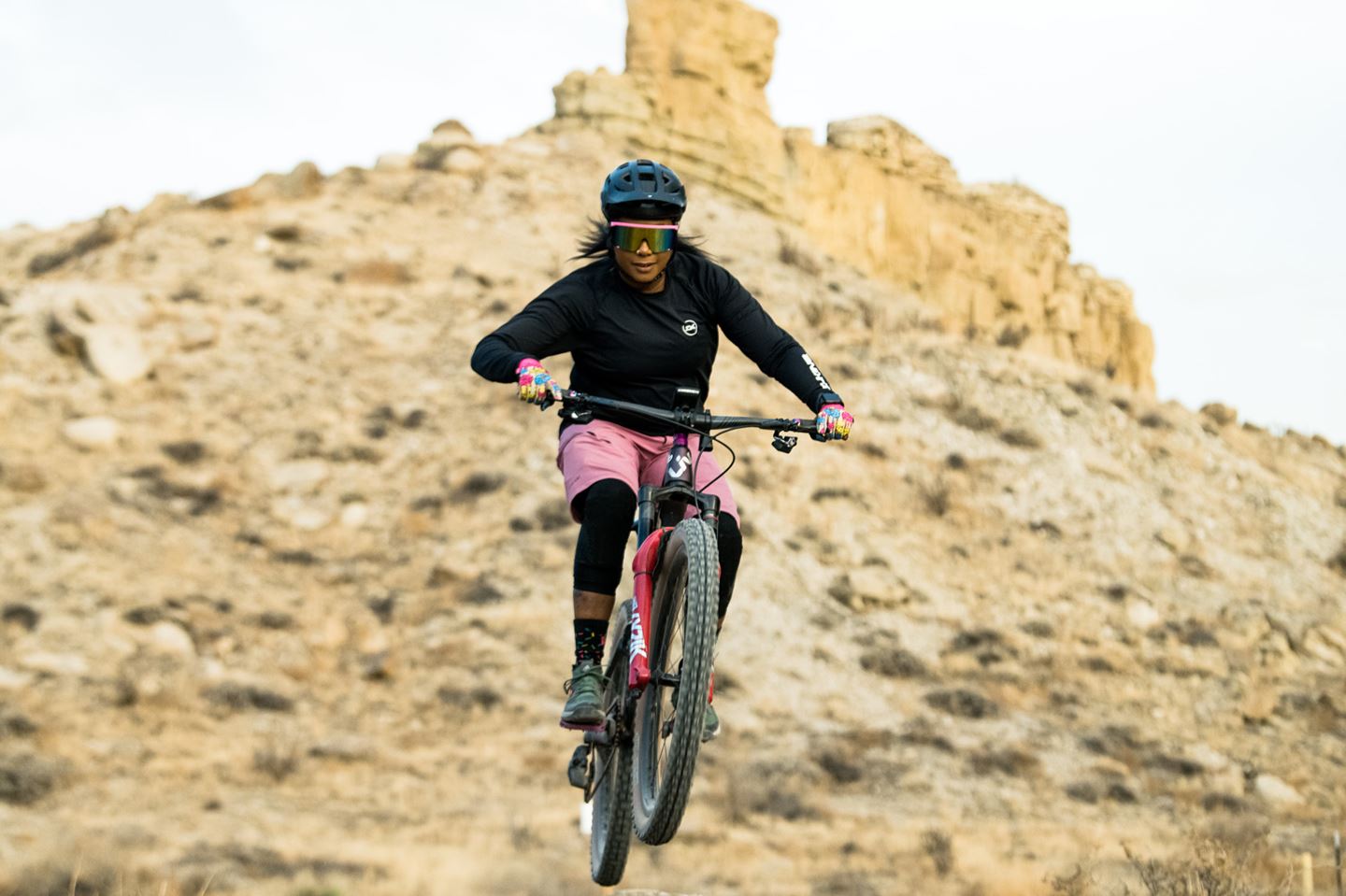 THE BLACK FOXES
For two women from separate walks of life to have the same realization, it shows that the mountain biking community has historically failed to include representation of Black women. In 2019, Ayesha McGowan and Will Loyd presented Alexa, Shanika, and four other Black cyclists with the opportunity to form a collective that would advocate to change this. This collective of unapologetically Black cyclists known as "The Black Foxes" has since been reclaiming their narratives and roles in the outdoors. This has allowed them to be themselves in a space that has historically excluded them, to connect fellow BIPOC riders by sharing their stories, and to create intentional spaces to heal and spread the joy of outdoor recreation.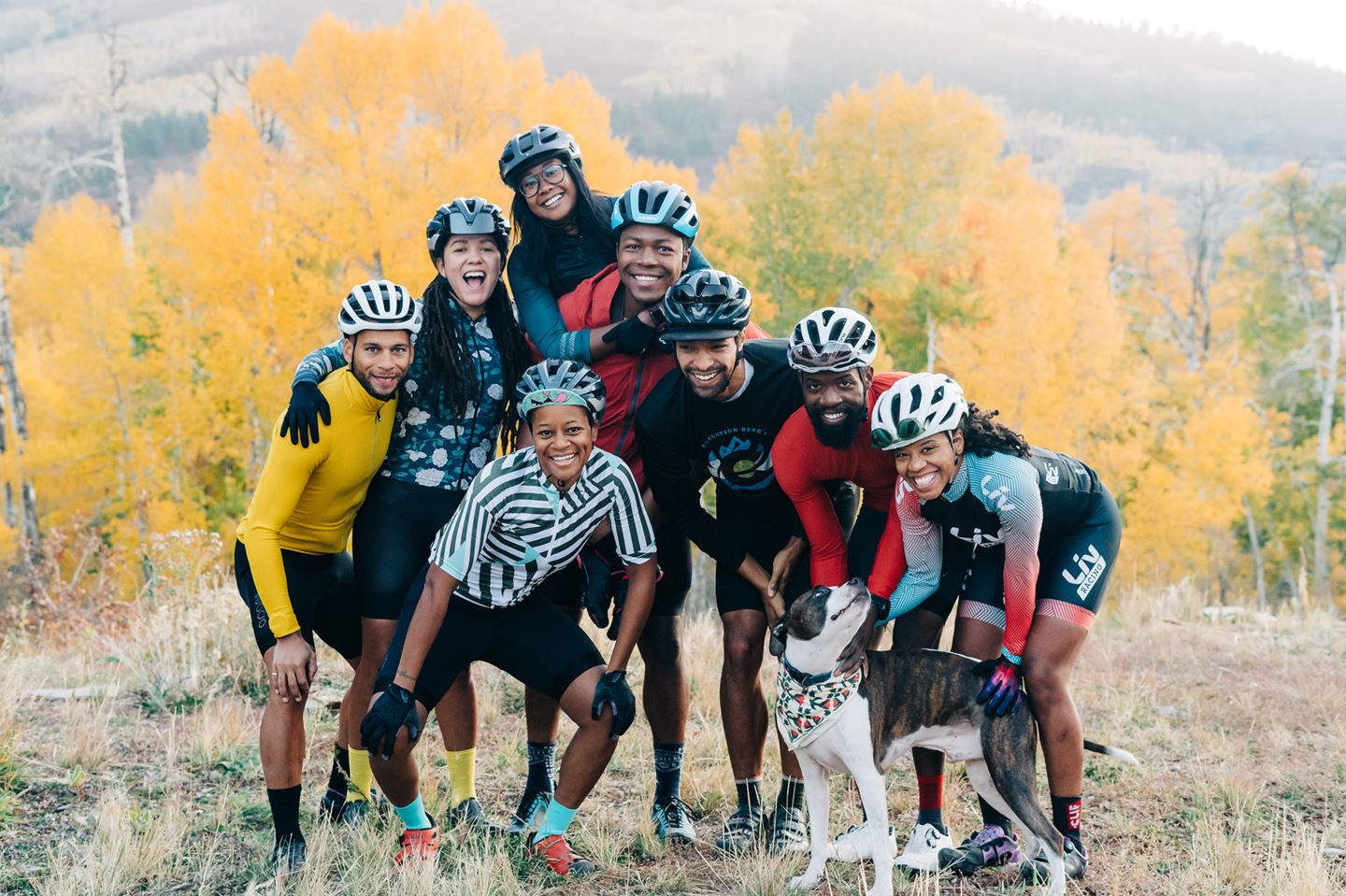 THE PRESENT
The year is now 2023, and the lack of women of color in mountain biking has scarcely improved... but small waves are being made. The few women of color that do exist in the sport are finally getting more exposure through the media and more opportunities to foster equity in their communities with the support of brands like SRAM. If it wasn't for Ayesha and Will bringing these awesomely talented and underrepresented Black cyclists together, Alexa and Shanika likely would have never crossed paths. Alexa would not have been inspired by seeing Shanika joyfully crushing it on the mountain bike, and Shanika may not have easily found other Black women to mentor and encourage to ride.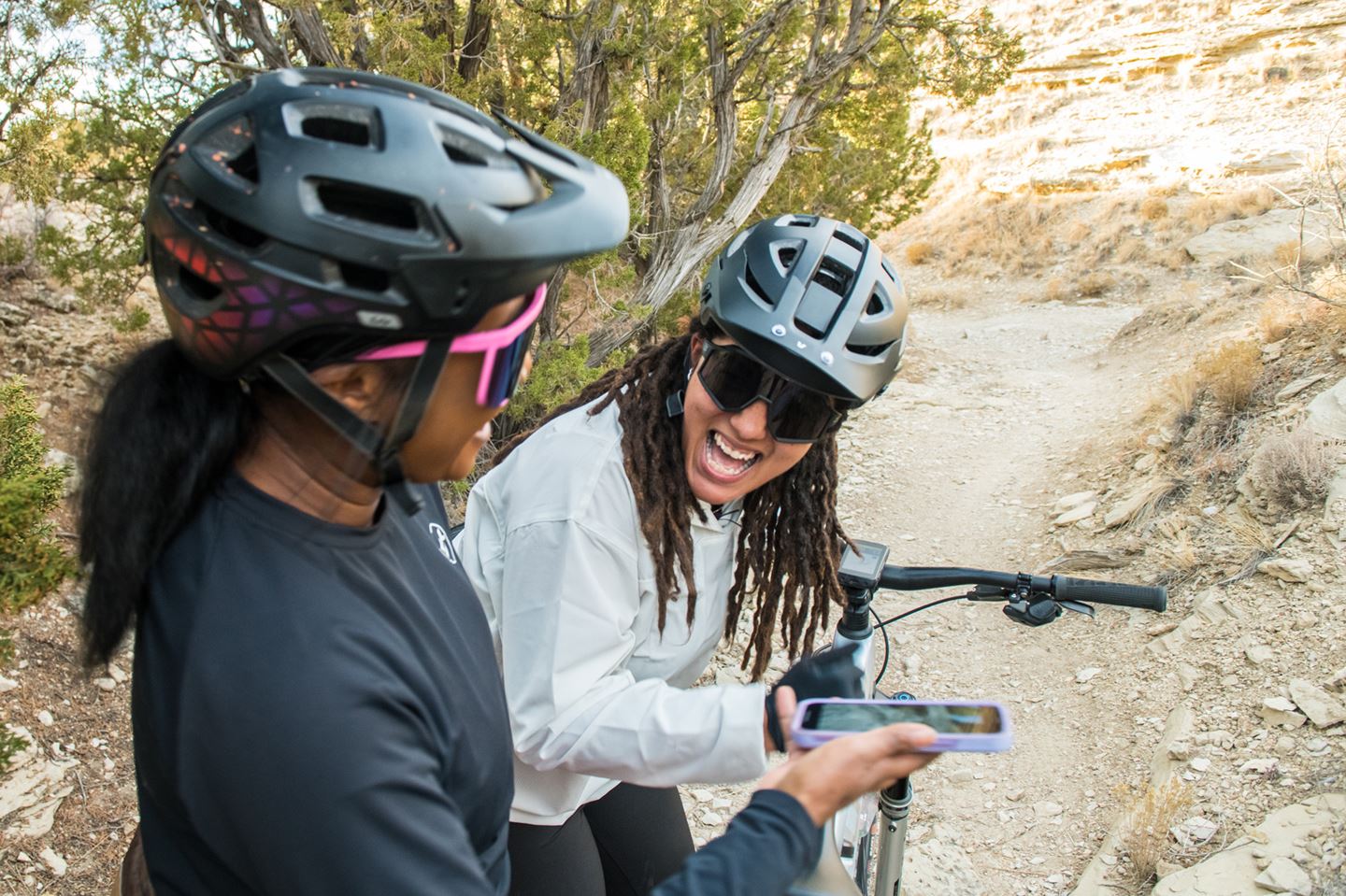 After a few years with The Black Foxes, they were both able to finally discover the joy of mountain biking together, and it was not without a lot of potential energy. It took time for Alexa to acquire the resources and find herself in Colorado. It took motivation and many years of experience for Shanika to be confident and excited to show Alexa the way. They had ridden gravel and road bikes together many times before on their fox adventures, but this would be their first time on full-squish bikes... together and it would prove to be one of the most unforgettable times on bikes for them.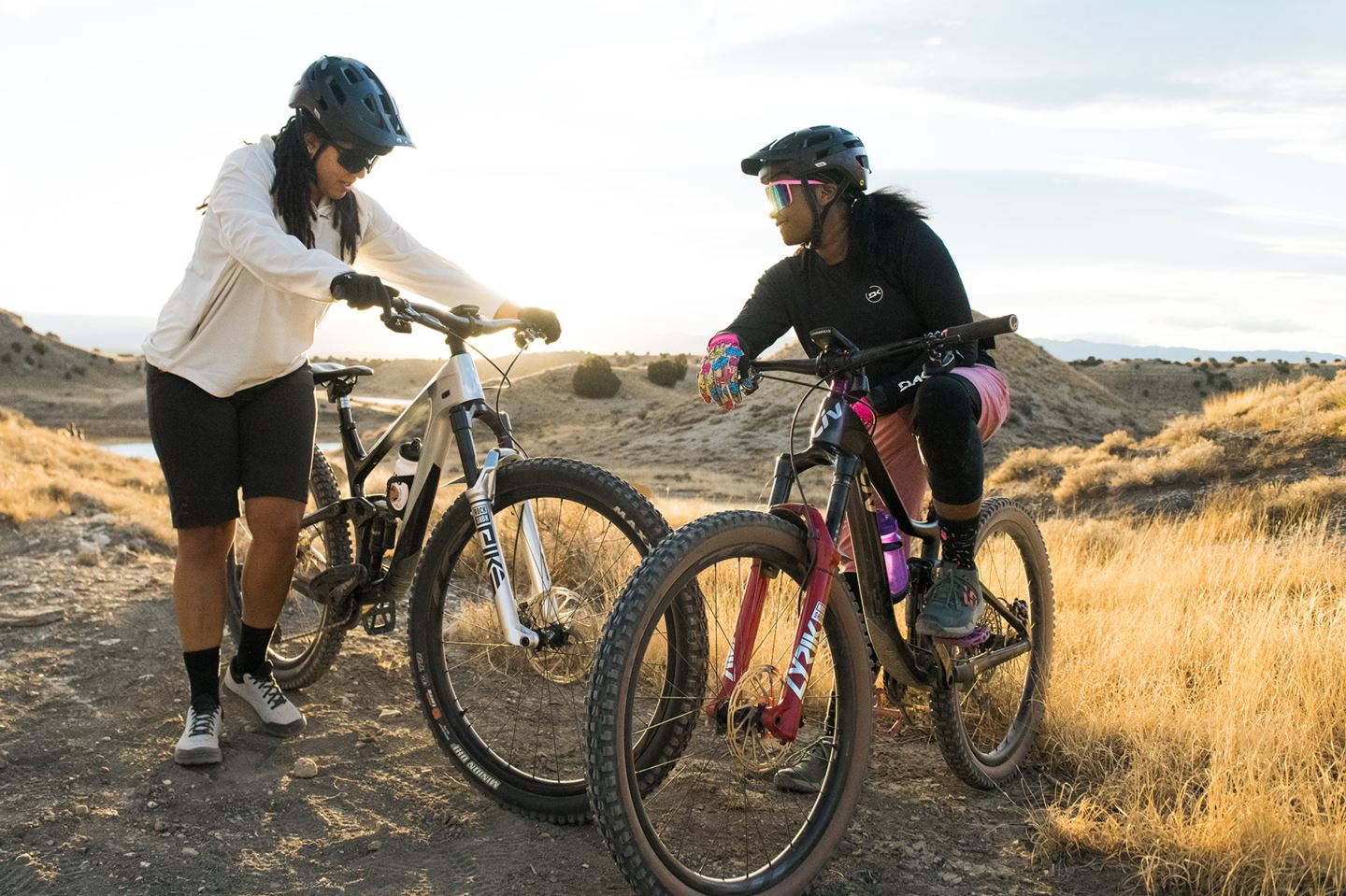 HISTORY IN THE MAKING
Shanika wants to continue empowering women through mountain biking, sharing her story and passion with others. She believes that representation has the power to transform the way Black folks see themselves, so they can feel that they belong too. She will continue to welcome Black cyclists to the trails by launching monthly bike-POC rides in her community. Her experience at events like "She Digs - A Trail Building Retreat" has also shown her a different perspective on mountain biking as a way to give back to her local bike community through trail stewardship. Her goal is to become a certified MTB coach and join the board of a local organization that would help her bring the community together through trail building, educating, hosting local bike events, and group rides.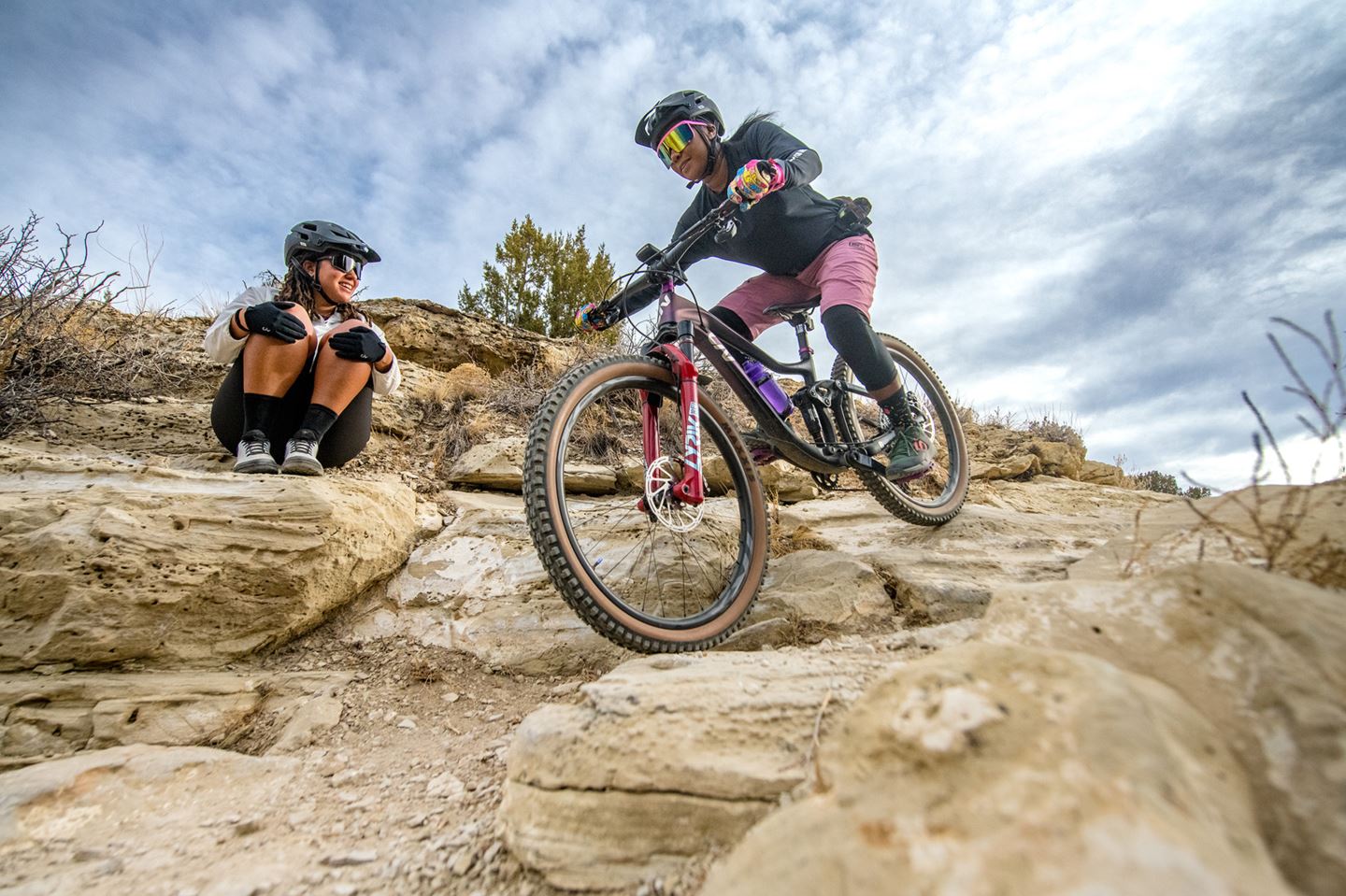 Alexa is anxious to continue improving her mountain biking skills and to follow Shanika's lead in making the sport equitable and joyful for other people of color. She is also finding ways to integrate her knowledge of geology with riding to help people connect more to nature and appreciate the land. She supports inclusive events like Grit MTB Fest and ROAM Fest and in that same vein looks forward to hosting The Black Foxes Den Retreat in Mulberry Gap, Georgia this fall. On top of all that, she just wants to heal the inner child that didn't get the most out of that first mountain bike.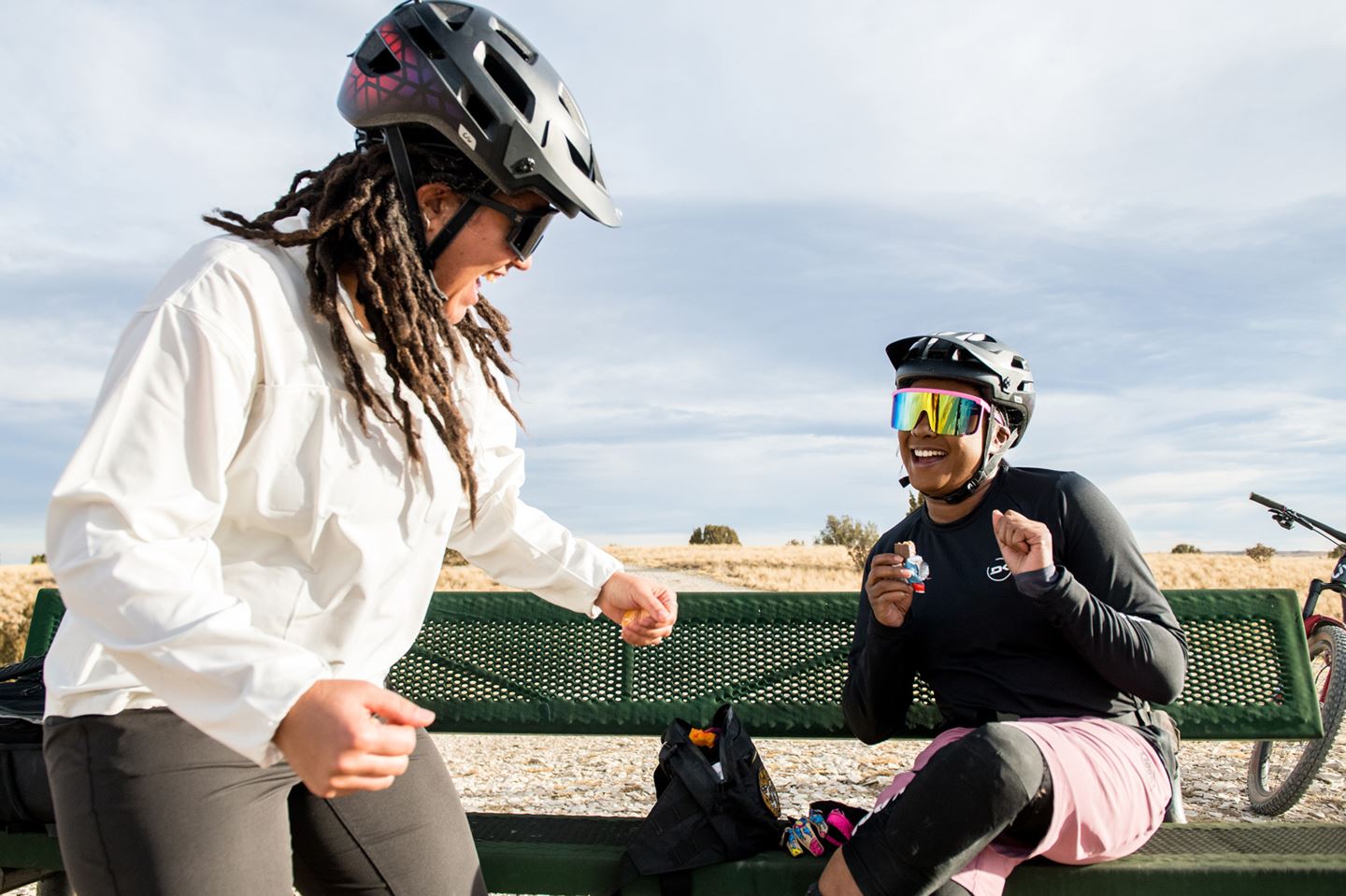 The Black Foxes will continue to reclaim their narratives and roles in the outdoors as Black folks, so that they can inspire and encourage more Black people to delve into the outdoors and outdoor sport, whatever their realm of interest may be and at whatever level they feel comfortable.
Story by Alexa Everson & Shanika Rhodes. Photos by Eric Arce.